There's hardly any space that can match the functionality of a garage!
Be it for parking your SUV, storing equipment, or doubling up for an in-house workshop; the garage can do it all! Naturally, you'd want to keep it safe from theft as well as adversities of the weather. But does this always correspond to the traditional overhead garage door?
While we don't discourage opting for the much tried-and-tested alternative, there's no harm in going for an efficient option that complements your modern home in every sense.
So, today, we've compiled a list of the top eight garage door alternatives, complete with their pros and cons. Whether you're moving into a new home or simply looking to replace the existing garage door in your home, give it a read.
Now, without any further delay, let's begin!
 Garage Door Alternatives 
Roll-Up Screen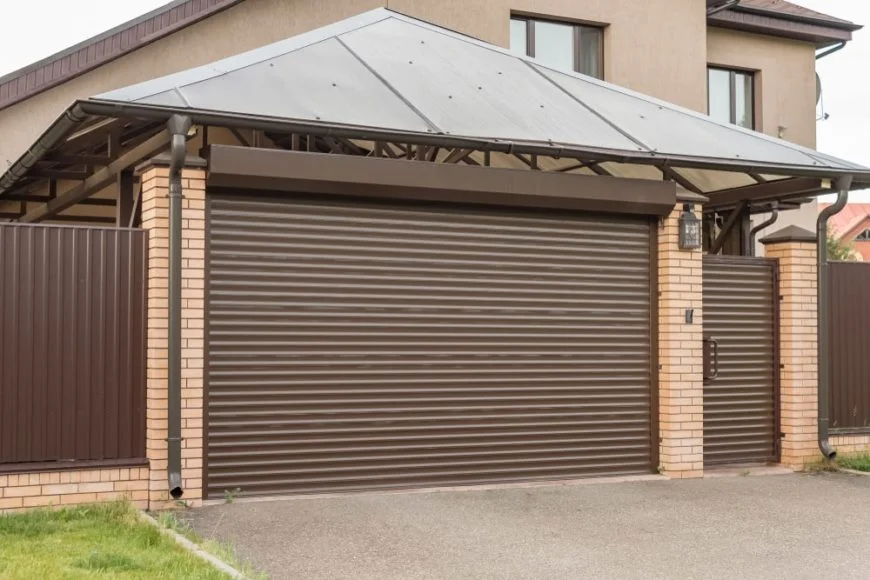 We start the list off with something simple yet effective. Roll-up screens made from metal are a popular choice among homeowners for keeping their garage shielded from the sun and pesky insects. Plus, they are relatively inexpensive compared to traditional garage doors, as you can easily buy one online at an affordable price.
Moreover, installing a roll-up screen won't require you to strain your muscles. It can be installed with basic tools in a matter of minutes, and rolling the screen up and down feels natural. However, we'd advise opting for one that uses magnets, so that you don't face any problems while opening and closing it.
On that note, we'd also recommend getting a roll-up screen hardware kit as it contains all the right accessories required for the purpose. These often come with detailed instructions that will make the process absolutely hassle-free, this means you will not worry about garage door repairs anymore.
Despite praising roll-up screens for their affordability and practicality, there are a couple of downsides that can't be ignored. Roll-up screens don't have a locking system, meaning they can be rolled up easily. This also makes them incapable of trapping heat, which is something you'd not want, especially in winters.
So, if you're someone who keeps a lot of valuable equipment in the garage or wants to keep it insulated all year round, then roll-up screens might not be the ideal fit for you.
Barn Doors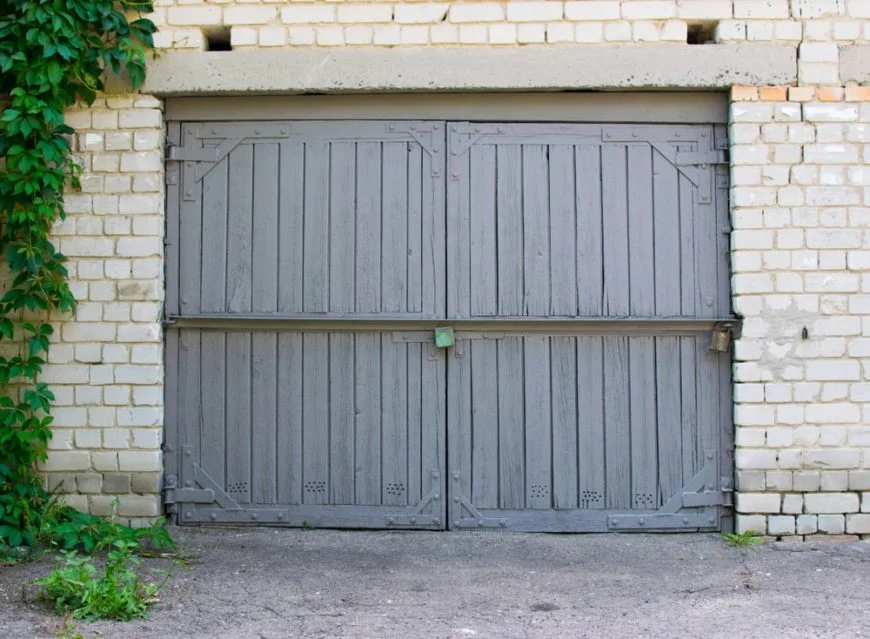 A solid wood structure like a barn door can be the perfect replacement for a conventional garage door. Its heavy duty design is a more secure option than roll-up screens, and a simple latch-lock will keep your garage safe from unwanted intruders. Plus, these are quite capable of insulating the space on cold days.
Appearance-wise, barn doors render a distinct rustic charm, which will appeal to those who live for the down-home or countryside vibe.
Apart from that, there are a number of ways to go about this option. For one, you may decide to purchase an old barn door and restore it as required. Not only does this cut down on the overall remodeling effort, but it will also cost less.
On the other hand, DIY enthusiasts can take on the task of building one from scratch (there are various YouTube tutorials available). Although it won't burn a hole in your pocket, this method does involve a fair bit of measurement and wood-cutting. But this shouldn't be a problem for those who are familiar with the basics of carpentry.
You may even choose to buy a barn door hardware kit that should be available in any major hardware store. Since it includes both the tools and the door, the installation becomes somewhat easy. However, it will cost significantly more than the previous option.
Carriage Doors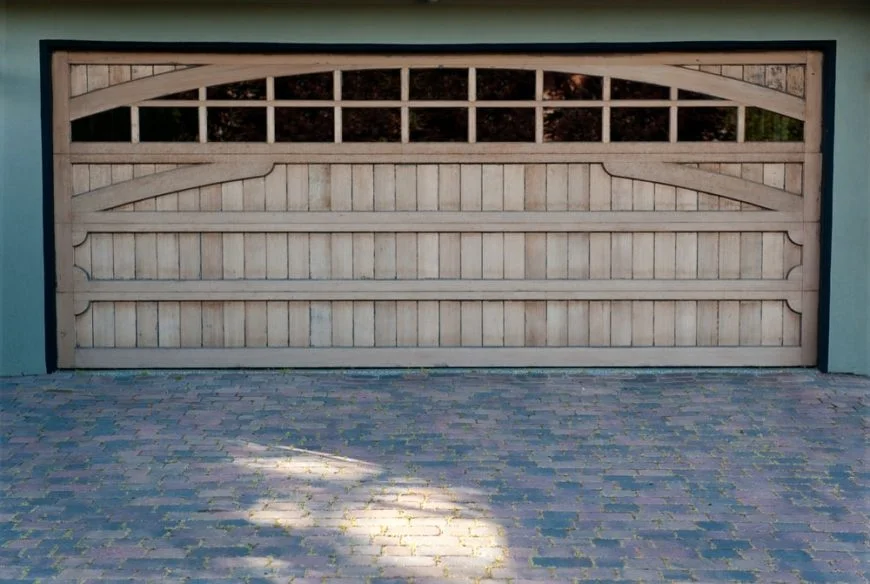 Now that we are talking about DIY garage door alternatives, here's another option to please the woodwork enthusiast in you. Carriage doors, too, have an old-school charm that provides your garage with a welcoming look.
Building a carriage door doesn't require much work. First, construct a frame that perfectly fits the garage opening. Make sure you don't leave any space between the floor and the frame. Next, cut vertical sections or boards to make the actual door. You'll also need to add some hinges and a latch in the middle for the two doors to close together.
Some homeowners may also decide to build a little window on top of each door or add multiple small square windows for facilitating ventilation. Again, this will depend on how much effort you're willing to put in for building the door.
The important thing to note here is that constructing a carriage door is a rather time-consuming task, even for the pro DIY-ers. Thus, people who aren't good at handling tools like hammers and saws may find it difficult to fathom the process. And if you're running short on time, it's probably better to look elsewhere.
Sheet Metal Doors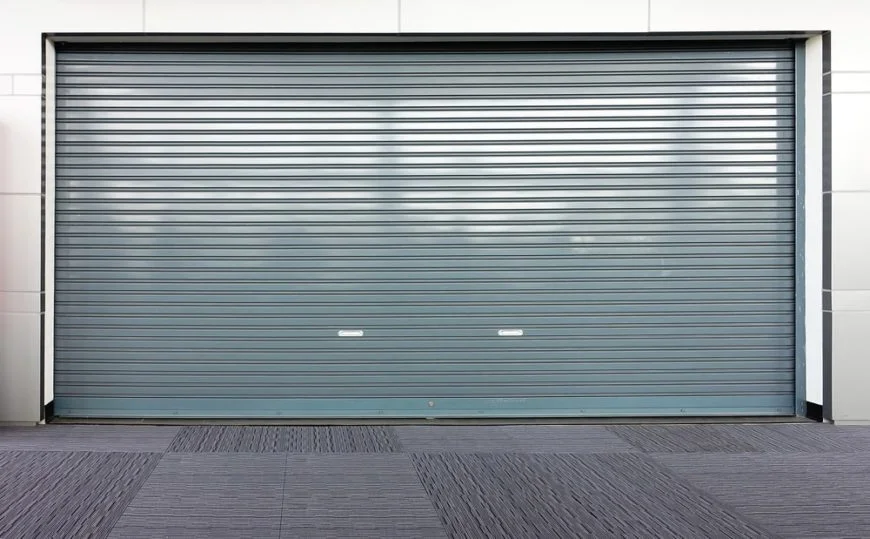 Sheet metal for a garage door may not paint the most visually pleasing picture in your mind, but it's an efficient alternative nonetheless.
It's a really inexpensive option that saves quite some money versus buying a traditional garage door. All you need to do is cut the metal sheet according to the size of your garage opening, and convert it into a door by fixing some hinges and a handle.
The easiest way to go about building a metal sheet door is by employing the swing door design. Just like any other swing door in the house, this door will swing outwards on the hinges to give you access to the garage. Furthermore, a simple latch is enough to secure it firmly. However, be informed that this won't create an air-tight seal, thereby affecting insulation.
Many homeowners also prefer having a rolled-up metal sheet door, but building one the DIY way requires much time and effort. Considering that you have all the right tools and a decent work experience with metal, both options shouldn't make you break the bank.
Sliding Doors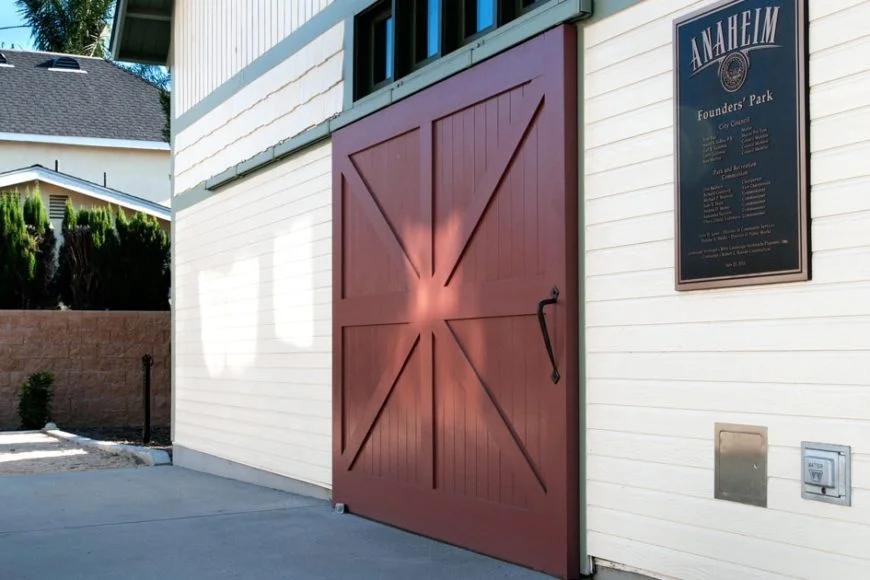 When it comes to user convenience, there's hardly anything that can match the utility of a sliding door. It's a no-brainer that sliding doors find preference, irrespective of the garage size. The touch of class and sophistication on offer certainly amps up its appeal!
Like many other alternatives on our list, sliding doors also have a couple of different styles. The most common design is where two doors slide away from the vertical centreline of the opening. That being said, you may also opt for multiple narrow vertical panels on either side, which ultimately culminate in a bigger door. Furthermore, you can install a remote-controlled system for greater convenience.
Sliding doors are pretty expensive, and there are a number of things that should be kept in mind while installing one. First, the tracks don't always sit firm on the ground, which affects the overall orientation of the door. Hence, it's weather-resistance ability is quite low compared to some other alternatives. Besides, the accumulation of dirt and debris requires frequent cleaning or even replacement.
Folding Doors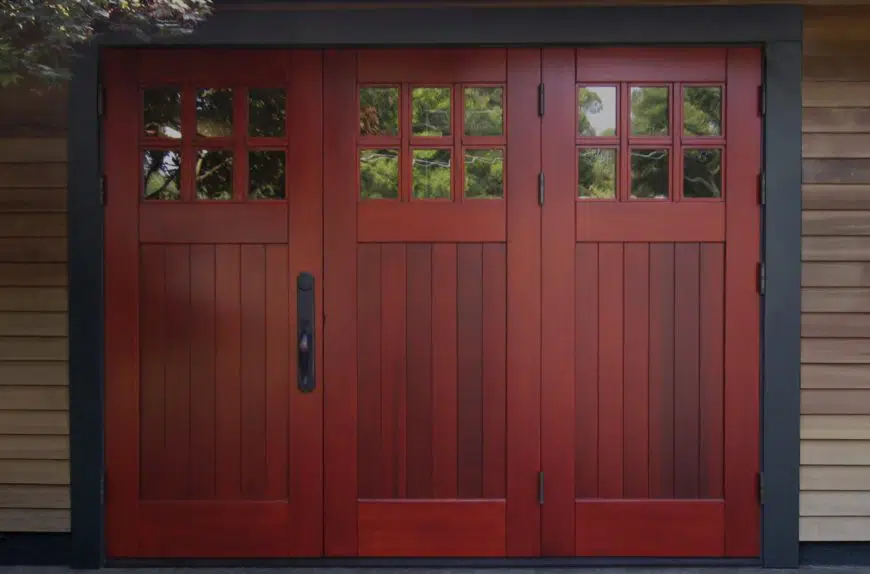 Folding doors have several advantages over conventional overhead doors in the sense that permit easy entry and exit while fully optimizing the space. Simply put, these doors don't reduce the height of your garage, neither do they narrow down the width of the garage opening.
Bi-fold doors, which are made of twin horizontal slats that fold outward and slide on track, are generally preferred for small or medium-sized garages. When opened, both doors stack at either side to provide a completely unobstructed view. Thus, driving your vehicle in and out of the garage won't require added effort. Moreover, they are available in a variety of materials, including UPVC, aluminum and timber.
Larger garages may require a four-fold door to cover the entire opening, which operate in the same way as a bi-fold door with two extra slats on each side. Owing to the additional moving components, the four-fold variants usually require more maintenance and frequent servicing. Plus, a heavier material like aluminum can put undue stress on the rest of the structure.
Side-Hinged Doors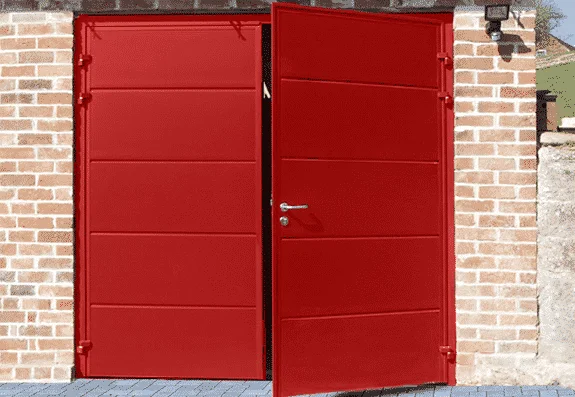 Side-hinged doors feature perhaps the most uncomplicated mechanism, and they can be either motorized or manually operated. If you don't have a lot of space inside the garage to install a swing door, then a side-hinged door can be the perfect alternative.
Besides, there are almost zero chances of the door crashing on you, even if a spring breaks. And these can be built from virtually any material, be it wood or metal. However, side-hinged doors aren't entirely free from flaws.
In case you don't have adequate space outside the garage, then these doors won't be of any use as there won't be enough space for them to open into. For instance, the door will invariably hit your car if it's kept too close to the garage. Likewise, more than 6-inch snow on the ground will cause an obstruction for the door opening.
Tilt-Up Doors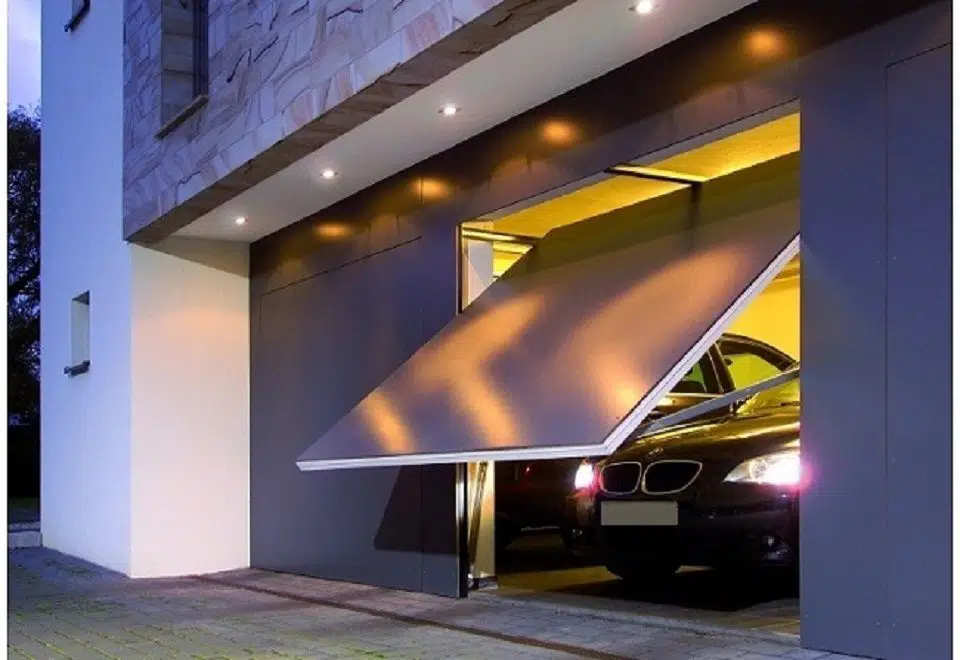 In terms of appearance, tilt-up doors closely resemble overhead garage doors, except for a single panel instead of multiple horizontal sections. These doors are affordable, but they do come with a fair share of drawbacks.
Because they have a single heavy panel, regular lifting of the door puts a significant strain on the motor and other parts of the frame. Long story short, you can't expect a long service life without hefty maintenance or replacement needs.
Unlike roll-up doors, tilt-doors kick out upon lifting, which again requires sufficient space on the outside. So, make sure that the adjoining driveway is kept free from potential obstacles for the door to operate smoothly.
Final Words
Now that you have a list of the best garage door alternatives, which one would you pick for your future home?
If you ask us, we'd say that there isn't a 'one-size fits all' policy. Choosing the right garage door would require you to take into account various important factors like the available space, preferred material, and of course, budget. So, here's a quick roundup of things.
Roll-up screens are affordable, but may not be a very secure option. On the other hand, both barn doors and carriage doors require substantial woodwork knowledge and building time; buying a ready-made version may be a costly affair.
Sheet metal doors are pretty secure and can be made either in the swing door or roll-up design. While a folding door results in an obstructed driveway, both side-hinged and tilt-up doors require sufficient clearance.
With this, we leave you to take the final call. But here's a quick pro-tip: regular maintenance will help you escape an intensive garage door repair session in the near future.
So long!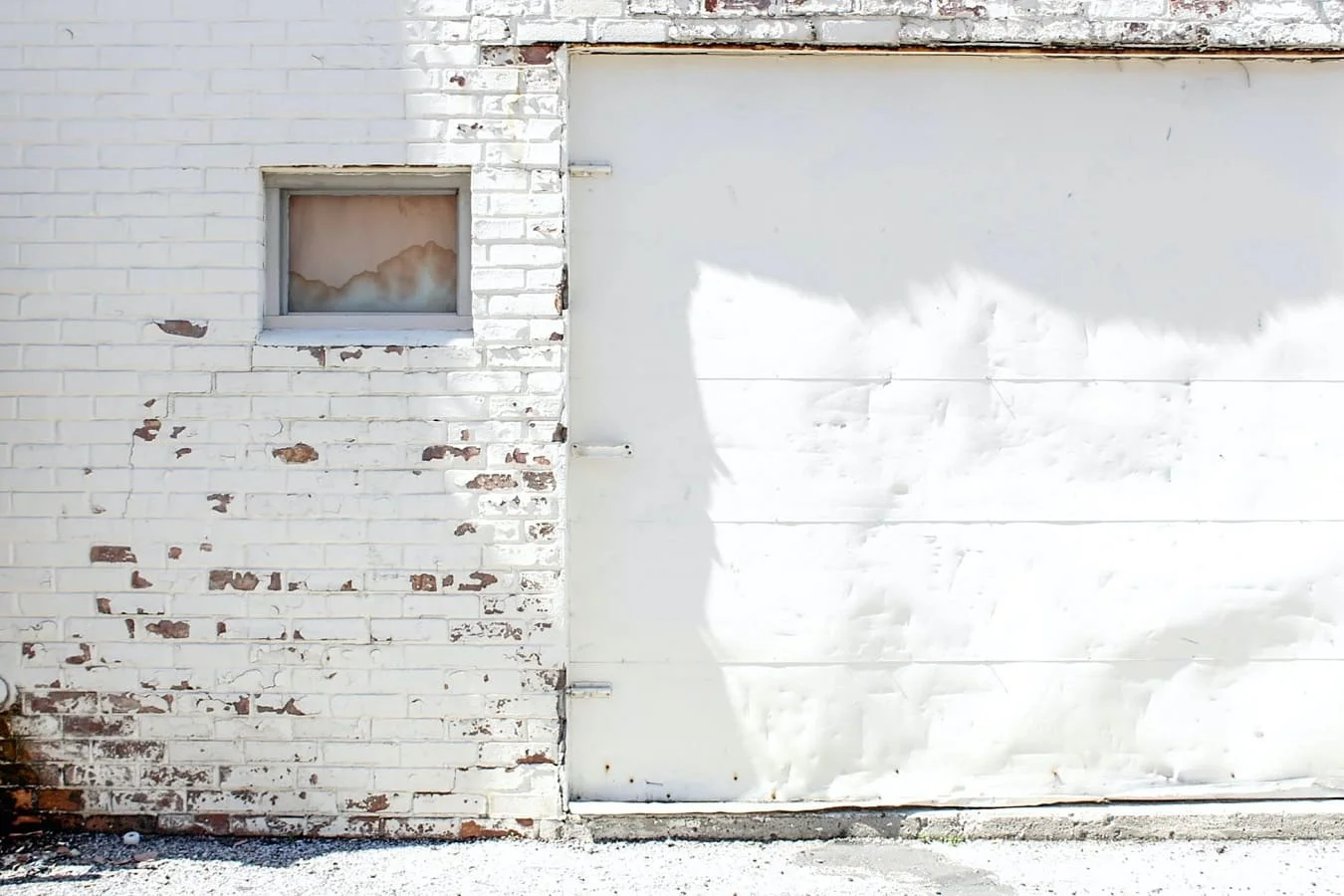 Related Articles
13 Brightest Light Bulbs For Garage 
Things to Consider in Choosing Garage Doors to Enhance Your Home
7 Best Paint for Interior Garage Walls
11 Best Diesel Compression Testers