An artificial Christmas tree is made of plastics, like PVC or PE, which makes them low maintenance compared to live trees. But they are non-biodegradable and have a much higher carbon footprint, so disposing of them is much more challenging.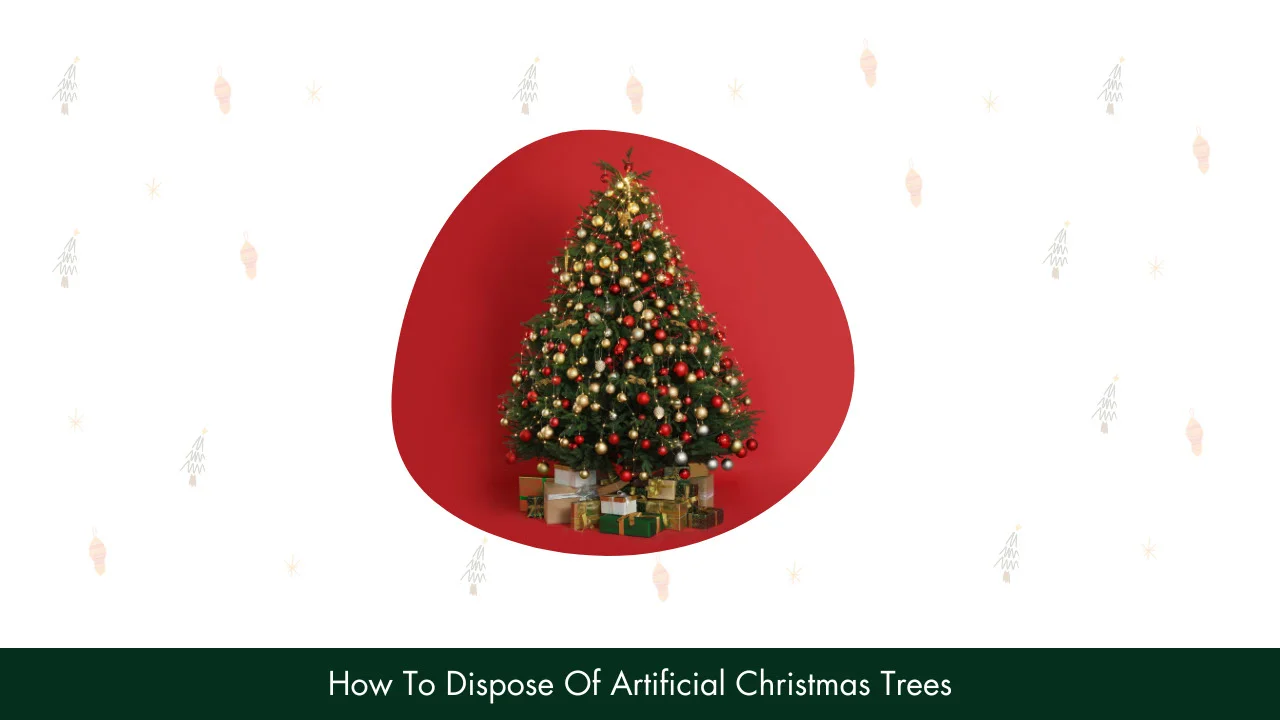 Were you late in visiting the tree farm and failed to get a real Christmas tree to surprise the kids? In such a situation, you probably brought home a synthetic tree that costs less and lasts longer. 
Seems like a fantastic deal, right? But disposing of used artificial trees is challenging, as their plastic construction is a health risk. Read my guide to stay safe during the holiday season and dispose of artificial Christmas tree properly. 
Determining The Type Of Artificial Tree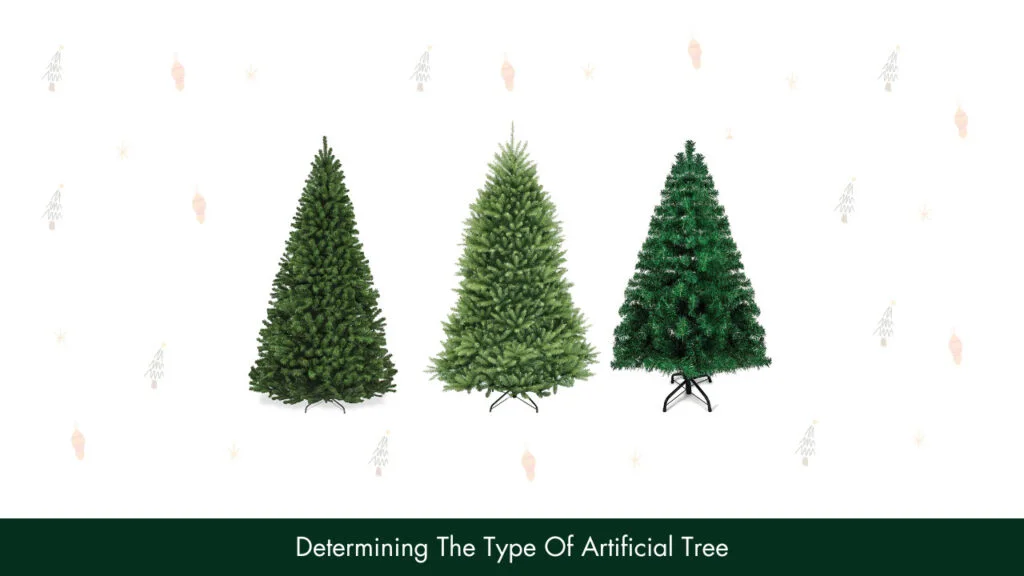 To dispose of a fake Christmas tree, it would be wise to know about the type and material of your artificial Christmas tree. Here is a list of the most popular artificial Christmas trees that people have - 
A. Different Types Of Artificial Trees
Unlit fake Christmas trees

Pre-lit Christmas tree

Realistic Christmas tree

Fiber optic Christmas tree

Pop-up Christmas tree

Slim Christmas tree

Outdoor artificial Christmas tree

Half Christmas tree

Blossom artificial trees

Color Christmas tree
B. How To Identify The Type Of Tree
Although several artificial trees look similar to a real Christmas tree, most options are available in 2 branch types - hinged and hook-in. An old artificial Christmas tree with a hinged branch is easier to assemble because they have fewer parts and permanently affixed branches.
Meanwhile, an artificial tree with hook-in branches has each part attached to a particular point on the central pole of the tree. These faux trees aren't available in a pre-lit model and take much longer to set up, which could be an added hassle during the holiday season. But they cost less than other artificial trees.
Other than this, a major part of distinguishing an artificial Christmas tree depends on the material. Usually, artificial trees are either made of PVC (polyvinyl chloride) or PE, a type of plastic. However, the appearance of Christmas trees varies based on your preferred material.
Manufacturers use wires to attach PVC needles to an artificial tree, while PE trees are fabricated, so the needles and branches are similar to real Christmas trees. Moreover, if the tips of the branches are sculpted, they look like Evergreen trees.
Donate Artificial Christmas Trees
One of the best things you can do with your old artificial tree is to donate it to local organizations to spread joy during the holiday season or repurpose it. Contact some nursing homes or thrift stores to see if they require Christmas trees. But remove all non-permanent attachments like tinsel, ornaments, and lights before handing over the tree.
You can even repurpose Christmas trees if you are good at DIY tasks. People who want to get creative can cut, shape, or bend real and artificial trees into a garland or decorative wreaths. Plus, homeowners can reuse the fake tree, with some effort, as a holder for napkin rings or as a table centerpiece.
Tip
Remove all light strings from the tree before cutting it, and ensure not to damage any electrical wires. You can search online or research creative projects for more inspiration on repurposing used artificial trees.
Recycle An Artificial Christmas Tree
Christmas tree recycling only applies to real or live Christmas trees because artificial Christmas trees are made of plastics, like PVC. Plastics aren't environment-friendly, and your local waste collection company will confirm that they don't break down in a landfill, unlike a real tree. 
Moreover, many artificial trees aren't accepted in most recycling centers because the decorative fibers added to such trees are glued or fixed to the metal frame. So, how will you enjoy the Christmas spirit when your local recycling center doesn't accept your old artificial tree since it will lead to environmental issues?
Instead of being heartbroken, you can look for special recycling programs to accept your old tree. Such organizations possess the latest tools and accept flocked trees, turning them into mulch or other reusable materials.
Thus, you can avoid the damaging effects of a landfill and enjoy the holiday spirit with a clear conscience.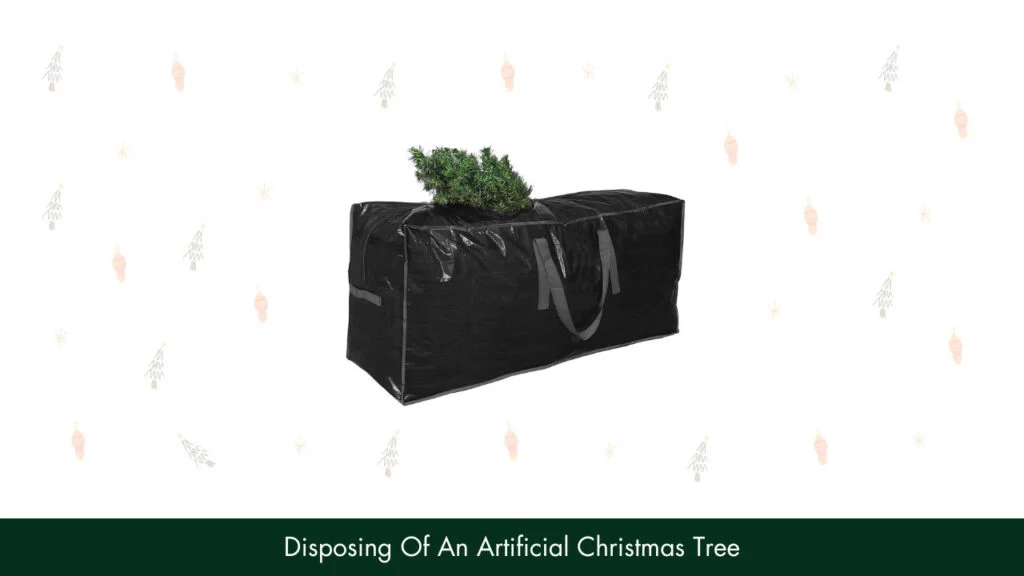 Dispose Of Artificial Christmas Trees
Disposing of an old Christmas tree is more challenging than collecting live trees from yard waste. Most people use these trees because artificial trees last longer and are also low maintenance compared to live trees, but there are fewer disposal options.
1. Curbside Collection
One of the most popular methods to dispose of an artificial tree is to place it outside your apartment building for curbside collection. Many cities or local recycling centers often accept old fake trees as general household waste, offering curbside pickup for an eco-friendly solution.
But even if your trees are made of metal or plastic, you must break them down into smaller pieces. This means using wire cutters to remove the needles, Christmas lights, and other decorations or waiting for bulk pickup day to remove old trees.
2. Drop-Off Location
There are a few other ideas, such as free drop-off locations where you can leave an old tree in the United States after the Christmas and holiday season. Some of these include the following -
Charity shops or senior centers

Regional landfills

Home improvement services

Government organizations

Municipal solid waste programs
3. Dumpster
You can dispose of a flocked tree in a dumpster by treating it as regular trash but not as yard waste. Instead of the local landfill, place the tree in the dumpster in front of the apartment by breaking it down into smaller pieces to fit into the waste container.
However, it would be wise to check with the local waste management company or landlord to see if they collect trees that are made of plastic. People living in large housing complexes can also rent a roll-off dumpster or inquire with home improvement services to dump their synthetic trees.
Are there any environmental concerns associated with disposing of an artificial Christmas tree?
An artificial Christmas tree can harm the environment in a few ways, but the most frightening aspect is they are made of chemicals or PVC. Such materials are normally harmful to both people and the environment, but even more so because they are non-biodegradable and add to the carbon footprint. 
Can I compost my artificial Christmas tree?
Since an artificial tree is made of plastic, it's not possible to compost or recycle them. You can only compost a real or live tree by reducing such trees to mulch. 
Are there any laws or regulations regarding the disposal of artificial Christmas trees?
Different cities have different laws regarding the disposal of artificial Christmas trees in the United States. Usually, government officials ask people not to store the tree in the garage or basement for next year, even if it's in good shape. 
But if you don't want to dump the tree in a landfill, it would be best to get it incinerated. Also, the appropriate time for disposing of such trees is within a month, and during the holiday season, many agencies provide same-day pickup. 
Most importantly, never burn artificial Christmas trees yourself since they are a fire hazard, and the flames can get out of control. 
What is the best way to dispose of an artificial Christmas tree in my area?
The best way to dispose of an artificial Christmas tree is to contact your local waste collection service. You can also use social media sites like Facebook to know how other people remove their used artificial trees. 
An easy technique is placing the tree in a dumpster or contacting a business with a large dumpster by chopping the tree into small pieces. I have also seen people disassemble various parts of the tree and put them into the trash can, which might take several weeks. 
Or, like me, you can arrange for a bulk item pickup and place the tree on the curb. 
Conclusion
Don't just place the old tree near the trash bin and consider it job done. Whether you have a real or artificial Christmas tree, it's essential to dispose of it properly to reduce environmental impact and guarantee safety. 
Christmas trees are a fire hazard; the longer you keep them in your home, the greater the chance of an accident. Instead, a tree donation to a charity is better to help other people enjoy the holidays, or contact a professional agency to dump it carefully. 
You should also adhere to the regulations in your area when disposing of Christmas trees, so contact government agencies or your building manager to know more.