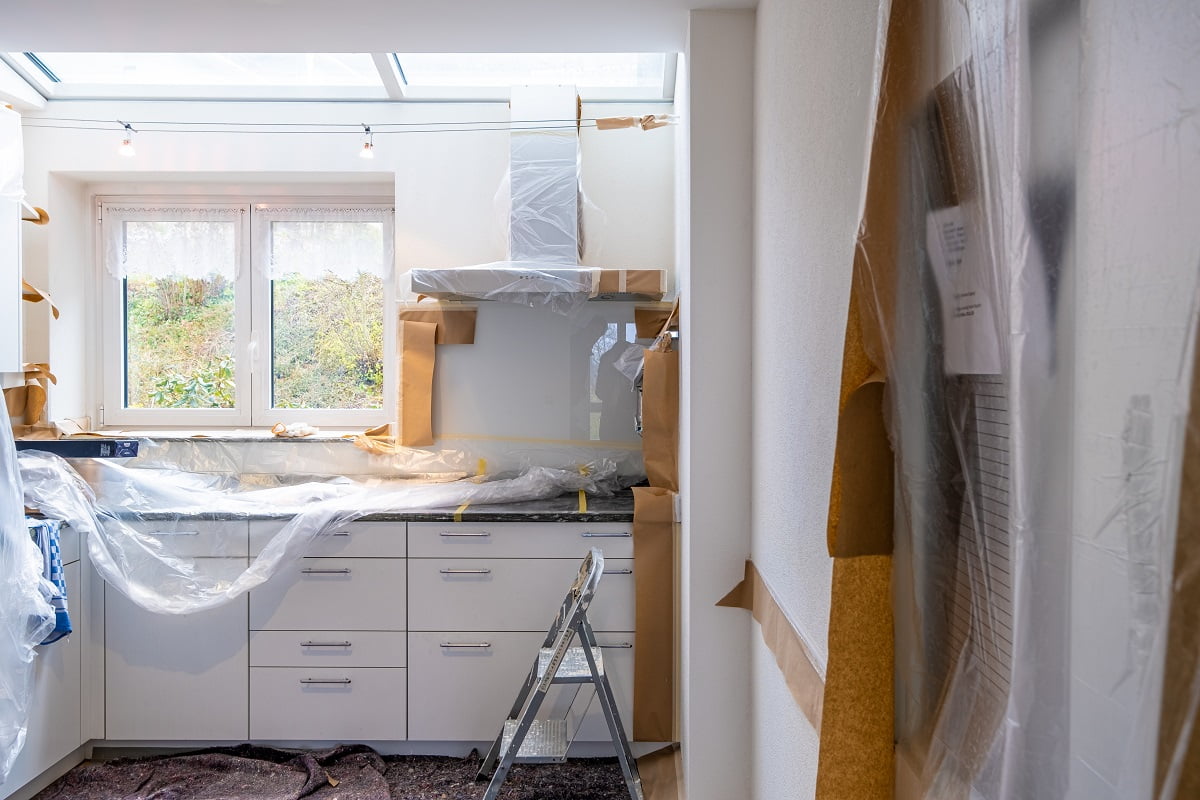 People say that the heart of a house is the kitchen, where the family comes together for meals. 
Hence, the kitchen design should be cozy and perfectly spaced for everybody to fit in well. If you are looking at a kitchen remodel project, then there are several factors that should be considered beforehand. 
They include storage, appliances, and their placements, swing direction of the door, backsplash, and counter space, to name a few. In this guide, we will tell you all about the kitchen renovation dos, and don'ts so that you can create a beautiful and functional kitchen space. 
And here it goes! 
Kitchen Renovation Dos
Here we will discuss the few things that you must do before undertaking kitchen remodeling. We have broken down this section into points to make it easier to understand. 
1. Extensive Research
Once you have planned a kitchen renovation, you will have to research well on how to go about it. It is best not to begin with the project immediately. Instead, spend some time going through the design available on the internet. Begin by considering how much space you have in your kitchen. 
You can then look for specific designs meant for large, small, or medium-sized kitchens online. After you have a few designs that you like, visit the local design showrooms, home equipment, and décor stores. Check the tiles, marbles, wallpapers, colors, and furniture prices. Then look at kitchen sink designs and lighting fixtures that can be used while remodeling the space. 
Next, you will have to check for project managers or professional kitchen designers who can help with the plan. Look at the different top websites that provide these services and ask your friends and neighbors as well. 
Remember to read reviews left by previous customers to understand their work better. You can then call up the teams that you like for an interview. They can design a remodel plan, and you can try to understand if that will fit your space. 
2. Decide On The Budget
First of all, you will have to decide on the budget for the kitchen renovation. Remember that the costs can shoot up to a large amount if you do not keep them in check. Hence, always consider it beforehand and fix a budget. 
Now, you may look at magazines, Pinterest, or other websites for design inspiration, and you will find many remodeling project pictures. There are hundreds of cabinet and appliance doors to choose from; then there is the lighting, upholstery, and other furniture. While a lot of these kitchen renovation pictures can be beautiful to look at, they may not be possible within your budget. 
However, there is nothing to worry about as a lot of things can be done on a low budget. For example, you may like a certain type of backsplash with stones on it. While purchasing real stones can be expensive, you can always opt for a wallpaper with a similar look. If you have the idea and a good interior designer, you can make anything possible. 
3. Hidden Costs Have To Be Considered
Kitchen remodels extra costs can pop up any time while you are in the middle of remodeling. You may find problem areas on the walls after you have torn down the cabinets. So, keep a contingency fund in place, which can be used in case you have to go over your budget. 
If the work takes longer, the labor costs may also increase as the laborers are paid daily. The taxes, material costs, delivery, and shipping costs that had not been considered previously can be add-ons as well. So, make a note of these and ask the kitchen design expert to help with the calculation. 
4. Planning The Kitchen Layout
Before you remove all the old kitchen cabinets, you need to have a proper layout of the new design. There are timeless ideas on the internet that you can refer to beforehand. Ensure there is enough space to move about for one to two people at least. 
Also, the entire kitchen remodel has to be planned, keeping the space in mind. You can opt for L-shaped cabinets along the wall to save space in small kitchens. Some even opt for U-shaped kitchens in small houses. The kitchen's busiest areas have to be left decluttered so that work can be done. 
You can also ask professionals to help you with a sketch of the entire area. They can create 3D models for you to understand better. 
5. Differentiate Between Needs And Wants
You must be looking through inspirations for kitchen remodels, and we agree that there are hundreds of ideas online. However, be careful about choosing the things that you may not need in your kitchen. While the idea of adding new décor is exciting, too much of it can take over usable space. 
The kitchen layout needs to be planned well so that there is enough space for people to move around as well as to keep essential electrical appliances. You might see a number of gadgets and decorative pieces that look great in the picture. But functionality is key, and you have to keep that in mind if you wish to save money. 
In fact, ensure that natural light can come into the kitchen space to light it up and make it look bigger. So, keep ample window space and do not cover them up completely. 
6. Consider A Work Triangle
When you are working in a kitchen, you will have to constantly move from the cooking area to the prep station easily. Hence, you will have to ensure that the refrigerator, sink, and stovetop are in a triangle of sorts. Maintaining a work triangle is the easiest way to go around a kitchen without putting extra effort. 
7. Do Pay Attention To Lighting
Check the spaces which get natural lighting to understand where to put the new lights. You will have to consider the high-traffic areas in the kitchen and place strategic lighting there as well. Ensure that the main spaces are highlighted, as you will need bright lights to see what you are cooking and chopping. 
Also, it is best if you have white, warm white, and neutral colored lighting available so that the true color of the food is visible. 
8. Keep A Note Of Corners
When planning a kitchen area, do not take over the corners completely. Leave enough space for the door's clearance area and plan the space accordingly. 
Kitchen Renovation Don'ts
Learn about all the things that you should not do while your kitchen is remodeled. 
1. Do Not Stick With One Viewpoint
While working on kitchen cabinets, do not have a set of ideals in place from which you cannot deviate. With kitchen remodeled projects, a lot may not work out according to plan, even if you have a professional kitchen designer working for you. 
A wall may be painted, and then you may notice damp spots. Or the wallpaper applied may not look good when compared to the space. This can happen because the images on the internet are often edited, and you may not be able to replicate them completely. Also, there may be more counter space in the image than what you have. 
So, you may have to leave a few things off the list to stay within the budget. Or, you may have to increase the budget to fit all the designs in it. 
Then there are light fixtures to take care of. Now a lot of houses do not have the right points for hanging lights. Also, if you do not have a false ceiling, then overhead lights cannot be placed. Now making a false ceiling may become very expensive. You can instead replace that with beautiful wall sconces and slightly deviate from the original plan. 
2. Do Not Blindly Follow Trends
While designing your pantry space and cabinet space, do not just follow what is trending at the moment. Firstly, the magazines may offer tips that are too expensive. Also, you will want the main focal points to be something you love. The kitchen is a very personal space, and incorporating your own ideas will not only create the perfect kitchen, but you may save money as well. 
So, do not be pressurized by trending materials and color schemes for the house walls, which you may not like in the long run. Also, for a small kitchen remodel project, do not opt for dark colors even if they are trending. Dark colors can make a small space look even smaller, which is not wanted. 
Instead, plan the cooking area in such a way that it looks bigger and can fit appliances easily. You can use the same tone for all the walls and just highlight the backsplash and the furniture. 
3. Do Not Ignore Storage
While undertaking kitchen remodels projects, remember to keep ample cabinet space for storage. You will need to keep all the kitchen equipment, appliances, and tools that are required while cooking. These important elements can make a space look clustered if left in a pile in the corner. 
So, it is a good idea to add cabinets on top as well as the bottom of the cooking area. Also, you can use the space underneath the sink for storing cleaning supplies. Open shelving along with built-in pantries are used a lot nowadays, and you have ever-evolving possibilities to explore. 
Further, remember that frequently required items should be kept towards the front, while other items can be stored inside upper or lower cabinets. A separate knife cabinet can also be installed as well, which should be hidden from the kids. 
4. Do Not Cramp The Space
Although you may want to fill the new kitchen space up with multiple features, do not end up cramping the space. Or else the kitchen will be rendered unusable, and you may not be able to get a lot of cooking done in it. There are several design features that look good in magazines but not in real life. For example, we do not believe putting a fur rug in a kitchen is a good idea. 
The chef may easily drop something while cooking, and you may have to spend a lot of time removing stains. 
5. Do Not Rush
Your dream kitchen will take some time to be made the right way, and you should give it that time. Keep checking the electrical and plumbing system to see if they are working well and get them fixed before the kitchen is renovated. 
If you are planning on installing new plumbing or lights, then proper lines have to be made before painting. All of this may take a few days or a week more to finish, and we recommend giving it the extra time because the result will be worth it! 
6. Do Not Reduce Counter Space
If you are going to use the kitchen frequently, then keep a lot of counter space. The countertop is used for chopping food and keeping dishes while cooking. Plus, you will want an extensive workspace with shelves on the side to keep all the essential utensils within easy reach. 
Moreover, if you have a lot of space, make countertops of different heights. This way, you can get kids to participate in the cooking sessions without them disturbing your chopping and cooking process.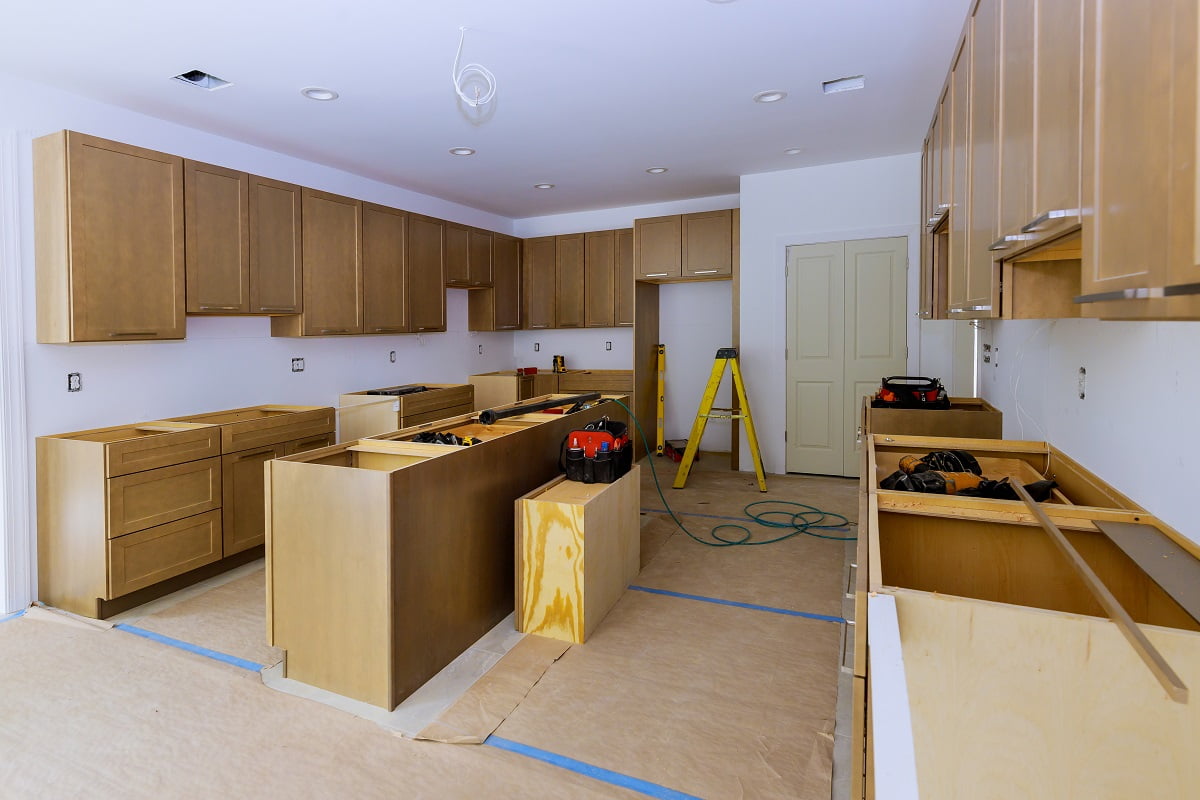 Kitchen Renovation Frequently Asked Questions ?
How to select the right contractor for the job?
First of all, you will have to make a list of the contractors who have a good reputation in your area. Then speak to them or visit their current job locations to see how they are working. Ask them about the safety measures that they are taking while at their job. 
Also, do not be afraid to ask them for samples of their work. A good contractor will always share their previous samples willingly. Once you have finalized a few, talk about the budget and the scope of work. If all of them fit right, you can hire the contractor. 
Some offer a free consultation before the job is taken, which may help you better understand the contractor's work. 
What kind of walkways to opt for in the kitchen?
When designing the layout, make sure that the kitchen pathways are at least 36 inches in breadth. It is best to keep it over 42 inches if the space allows. Also, in case two cooks are going to work at the same time, you will need a 48-inch pathway. 
What color to opt for the backsplash?
The backsplash is one of the major focal points in a kitchen, and it must be done well. While selecting materials, opt for a quirky or a different color as compared to the walls. Also, you can play with textures and add a stone-like or marble finish. 
If you are not looking to spend a lot, opt for simple ivory tiles and then add designer stickers along the edges. Keep a few plants in front, and you have a beautiful place to flaunt.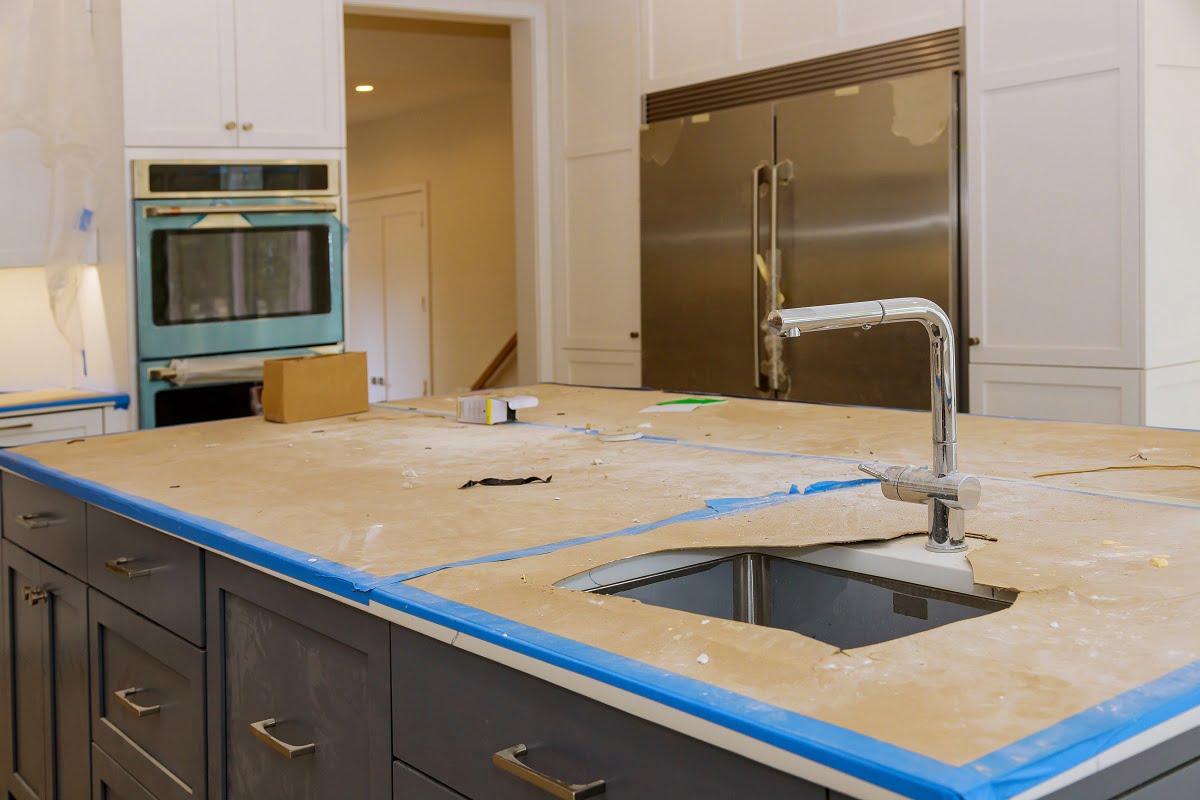 Kitchen Renovation Final Words
Changing your kitchen can change your lifestyle as well as bring the family together for a hearty meal. 
Now, before signing off, we will ask you to ensure that you read the reviews left behind on websites dedicated to kitchen remodeling. There are materials that look great but do not last long, and you do not want to be stuck with something like that. 
Moreover, while choosing kitchen colors, select a few different shades. Even if you want to do your kitchen in neutrals, choose a variety of neutral shades for the room and then go forward. 
Also, at the end of the day, have fun while you are at it. You will then end up with a space you and the entire family love to spend time in. 
Hope you have a fun experience! 
Related Articles
Outstanding Black and Wood Kitchens That Will Add Style To Your Home
11 Ideas for Basement Kitchens and Kitchenettes
9 Best Finish for Kitchen Table
Top Ways To Jazz Up Your Kitchen With Brass