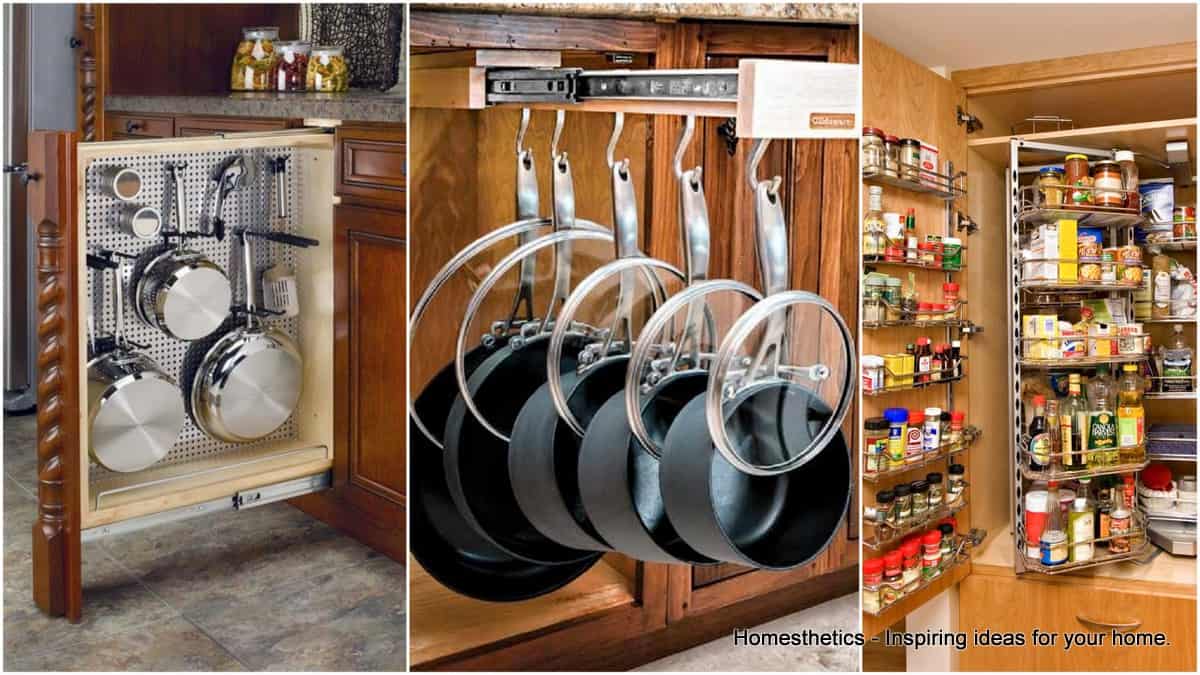 Disclaimer | This article may contain affiliate links, this means that at no cost to you, we may receive a small commission for qualifying purchases.
Every home owner's goal is to keep their kitchen clean and organized. If you have set this goal yourselves, then I'm here to give you some tips so you can achieve a clutter free home easily. There are lots of tricks that can make your kitchen well organized with smart and well-thought out maximized storage.
You are going to see some Smart Kitchen Storage Ideas That Will Impress You and teach you how to squeeze everything even in a small kitchen. Check them out and find the solution that will work the best for your space.
Related Articles
111 Of The Best Storage Ideas You Can Definitely Try On Your Home
How To Add Extra Storage Space To Your Small Kitchen
20 Smart Bathroom Storage Ideas That Will Impress You
18 Useful Designs for Your Free Under Stair Storage
33 Bathroom Storage Hacks and Ideas That Will Enlarge Your Room
Create Smart Storage Solutions For Your Home
16 Smart and Functional Hidden Storage Design Ideas For Tiny Homes
18 Super Ingenious DIY Storage Crafts to Materialize In Minutes
50+ Outrageously Smart Storage Inventions That Will Simplify Your Life
25 Beautiful Cheap Pallet DIY Storage Projects to Realize With Ease
20 Stunning Firewood Storage Focal Points & Their Magical Fireplaces
47 Storage Ideas To Organize And Improve You Life
20 Insanely Smart Top Secret Hidden Storage You Can Use to Protect Your Belongings
30 Simply Brilliant Storage Options For Your Home
Secure Your Valuable Items With These 30 Smart Hidden Storage Ideas
Smart Storage Solutions That Will Redefine Your Home
40 Clever Storage Ideas That Will Enlarge Your Space
Emphasize Small Spaces With Kitchen Wall Storage Ideas
24 Ingenious and Practical DIY Yard Storage Solutions
50 Outrageously Smart and Clever Storage Ideas That Will Help You
Clothes Storage Solved by 19 Ingenious Low-Cost DIY Closets Swiftly
27 Ingenious DIY Cutlery Storage Solution Projects That Will Declutter Your Kitchen
10 Genius DIY Shoe Storage Ideas That Will Impress You
Genius and Lovely Hat Storage Ideas for Your Home
18 Smart Examples of Shoe Storage DIY Projects For Your Home
18 Smart DIY Bathroom Storage Ideas and Tricks Worth Considering
Smart Kitchen Storage Ideas Follow
If you have an empty corner in your kitchen, we suggest you to add open shelves because in this way you can see everything that is displayed on them and locate things quickly.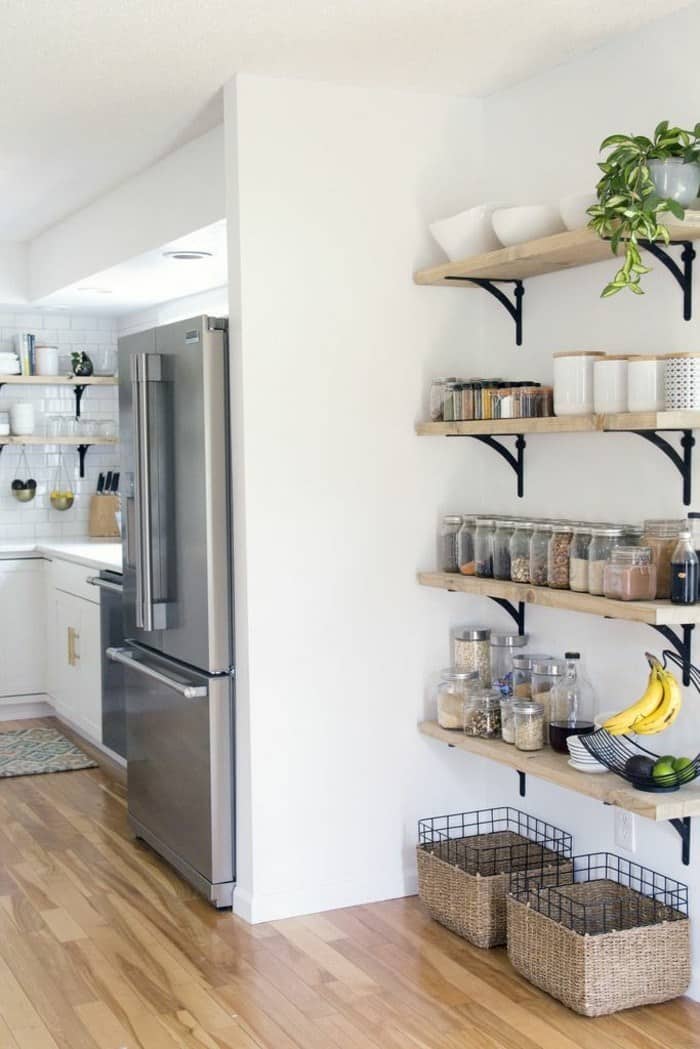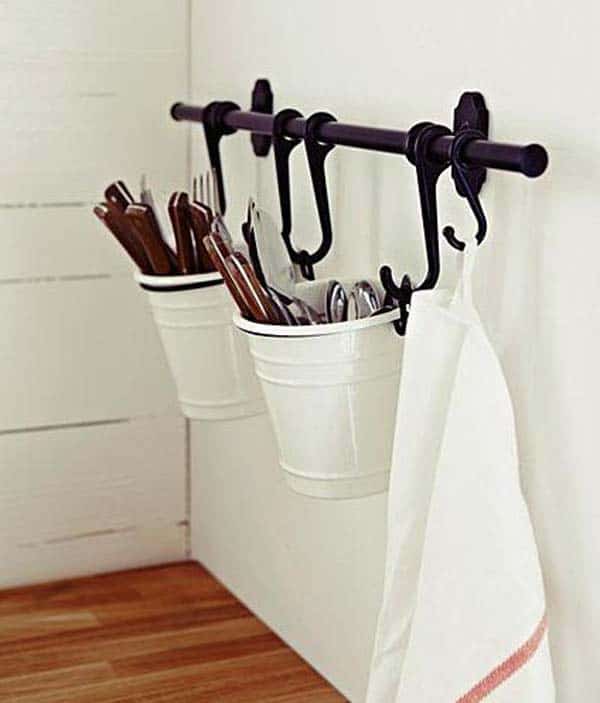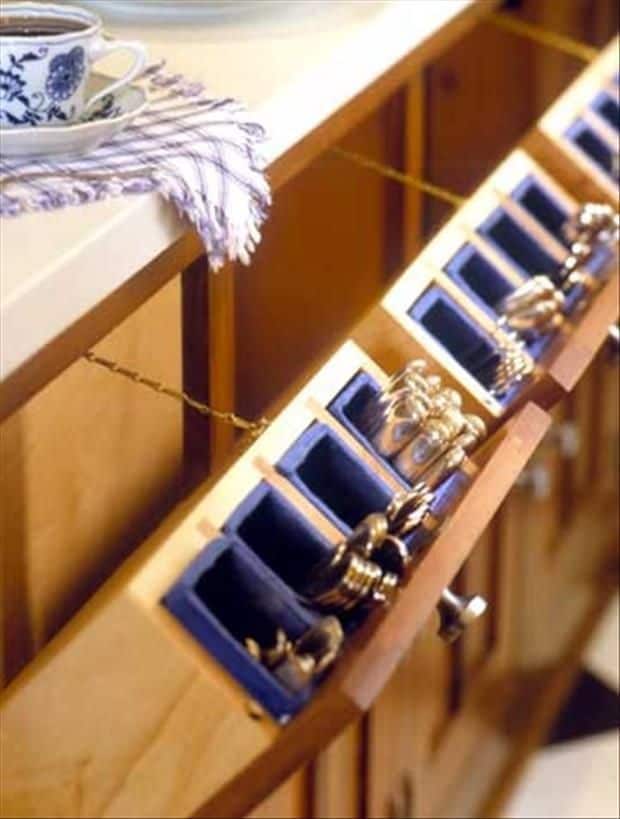 Pots and pans usually take lots of space, if the space allows it one should have separate cabinets for their storage.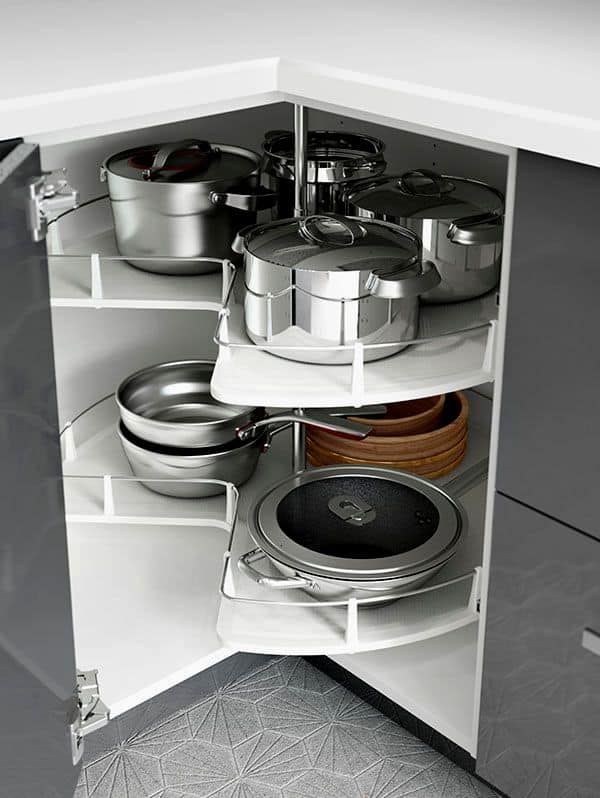 Don't leave empty space on the walls, add shelving units wherever it's possible. They will provide you extra storage for the plates and mugs that you are using daily.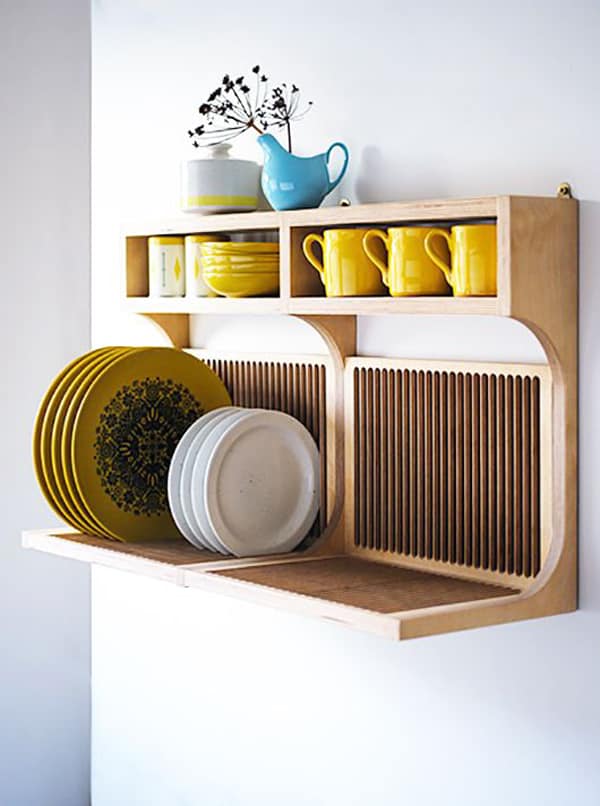 If there's space between the fridge and the wall, use it to add a vertical drawer. Here you will get enough space to store food in a practical way. How do you like the idea?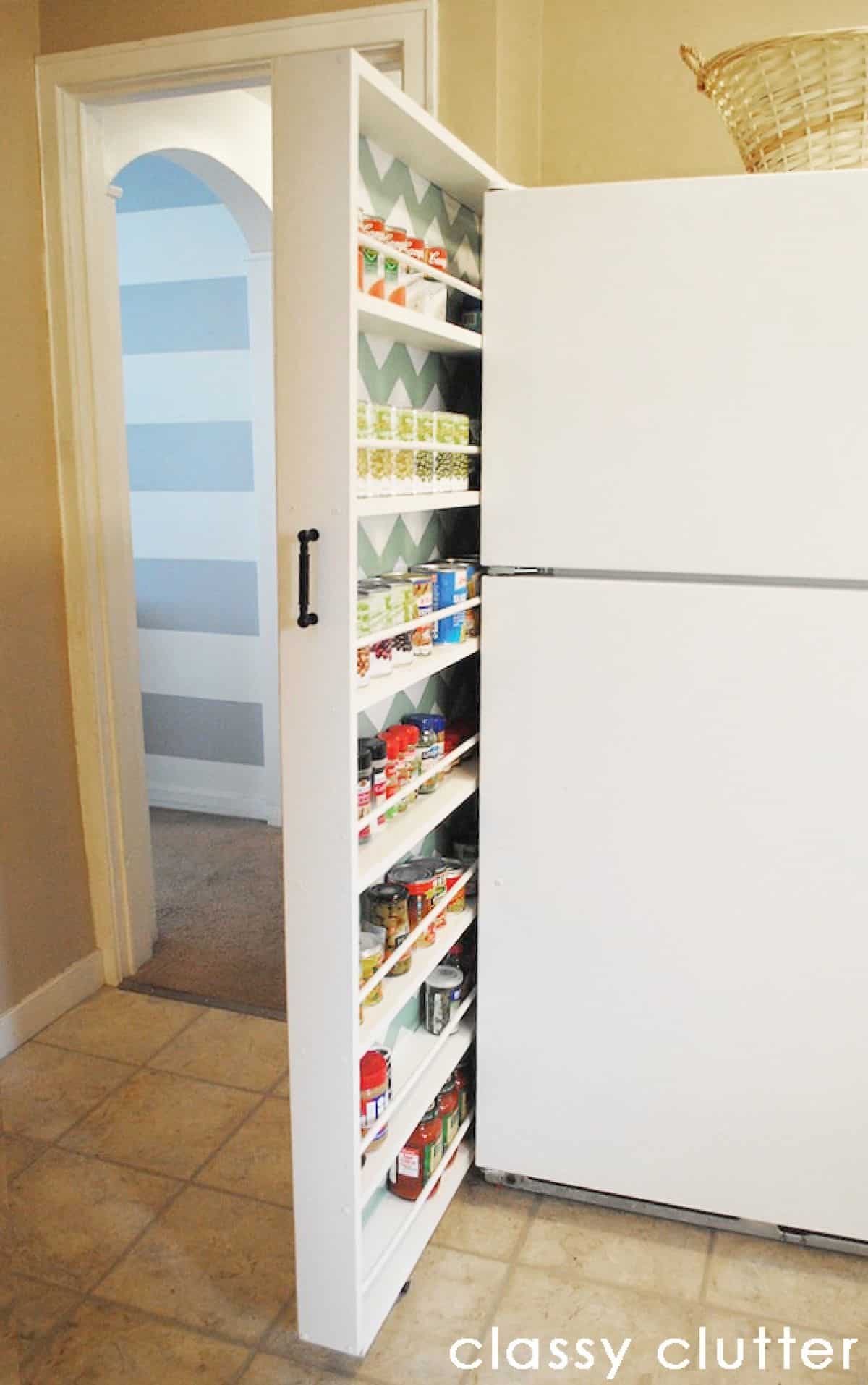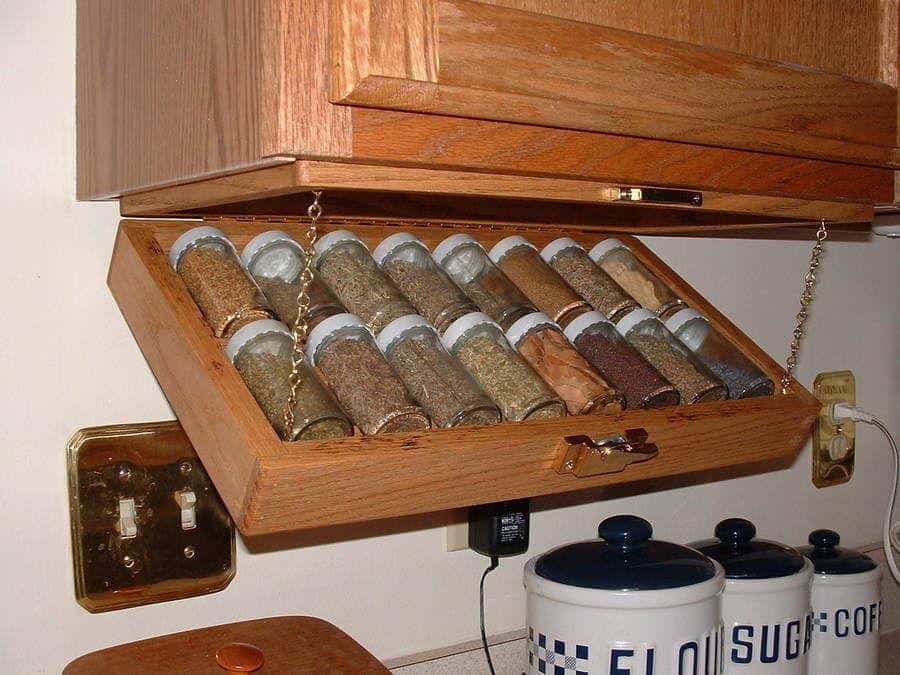 Reuse window shutters in your kitchen in a practical manner and get space to store your kitchen utensils.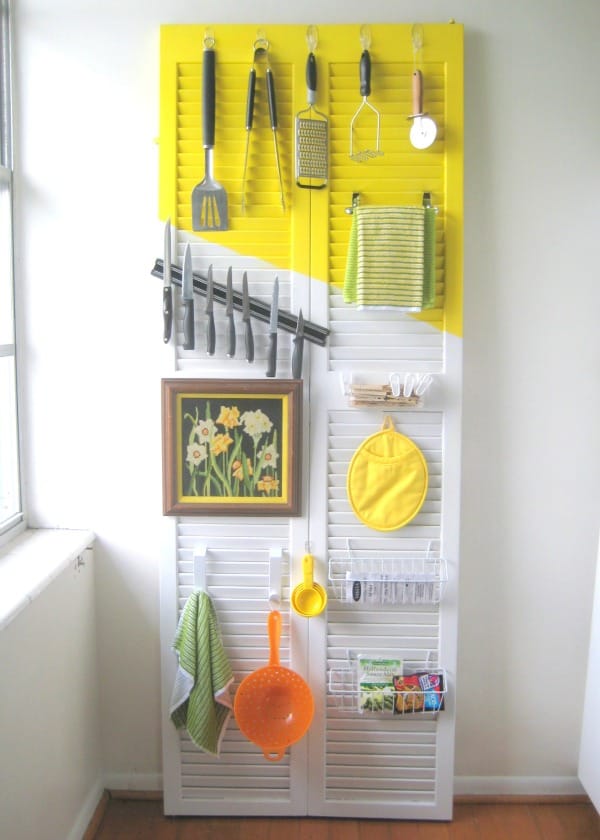 What do you say about hanging storage? In this way you can use even the space that it's not functional at all, add magnets under your cabinets and on your jar to suspend them!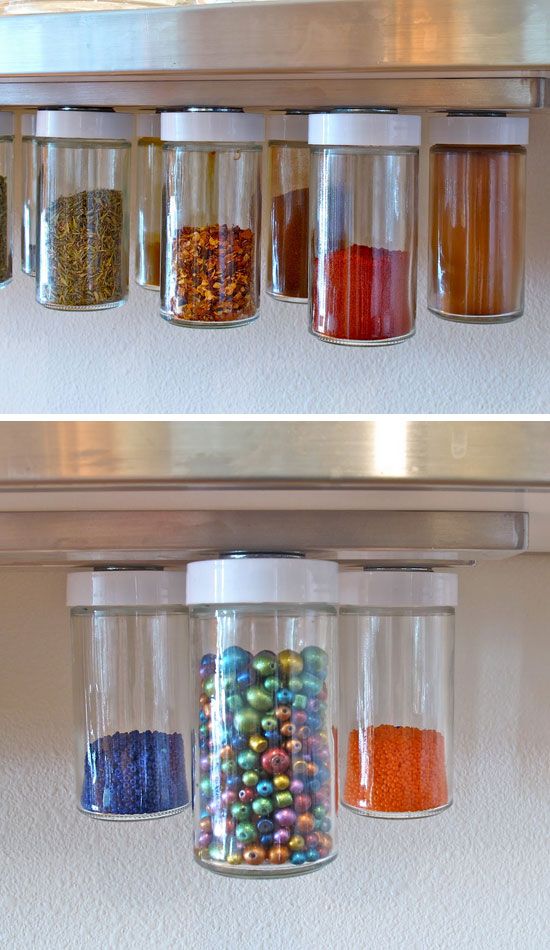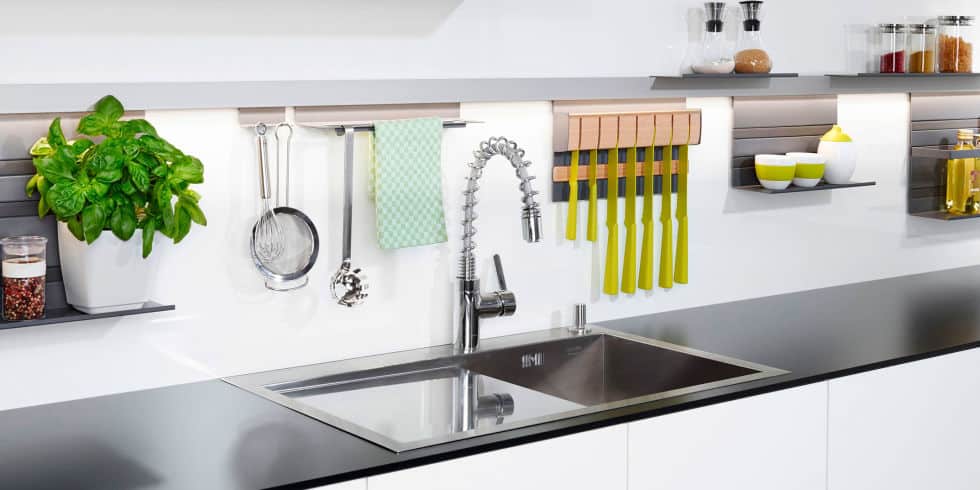 Don't forget that the space behind the cabinet door can be used for storage, so use as much of it as possible!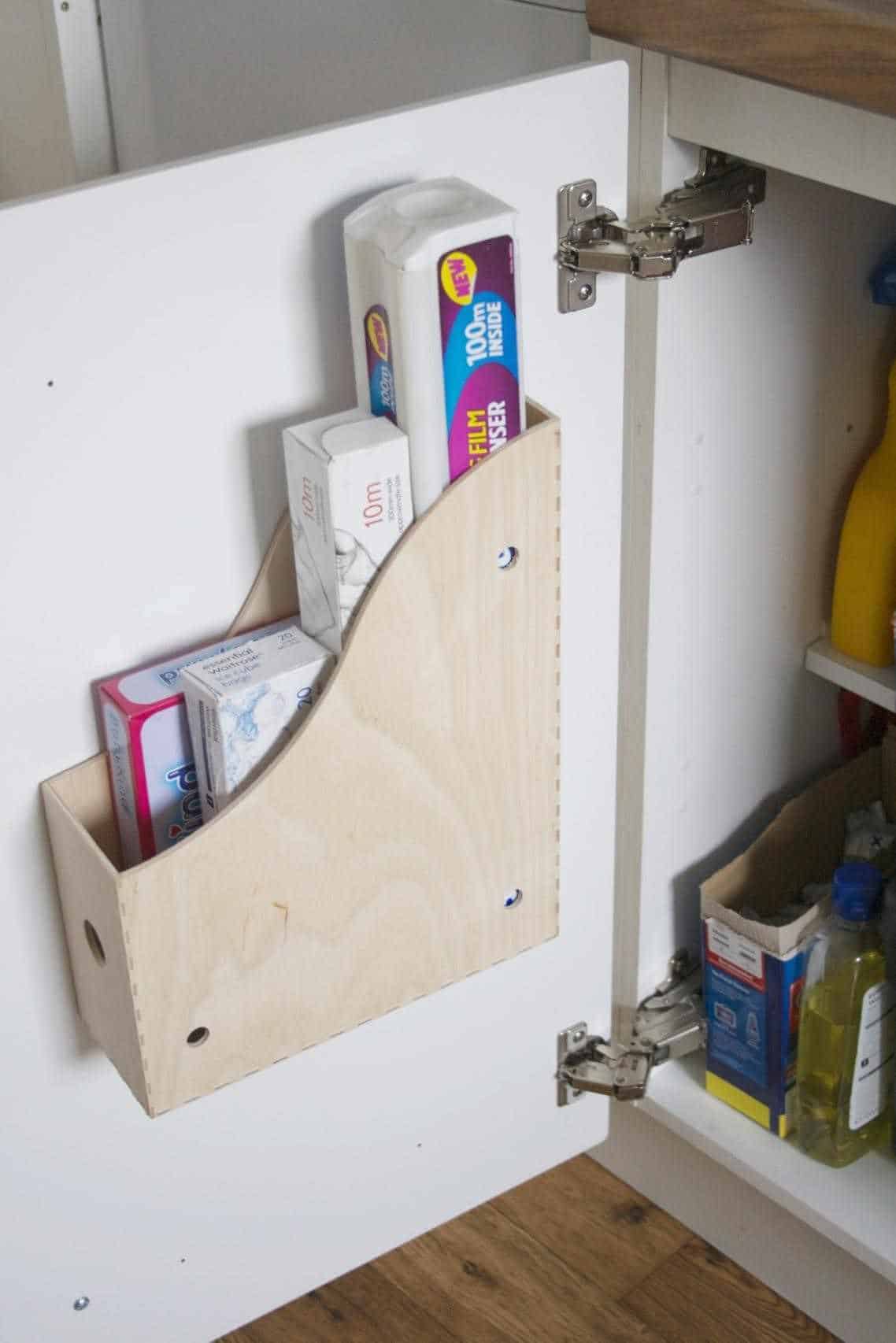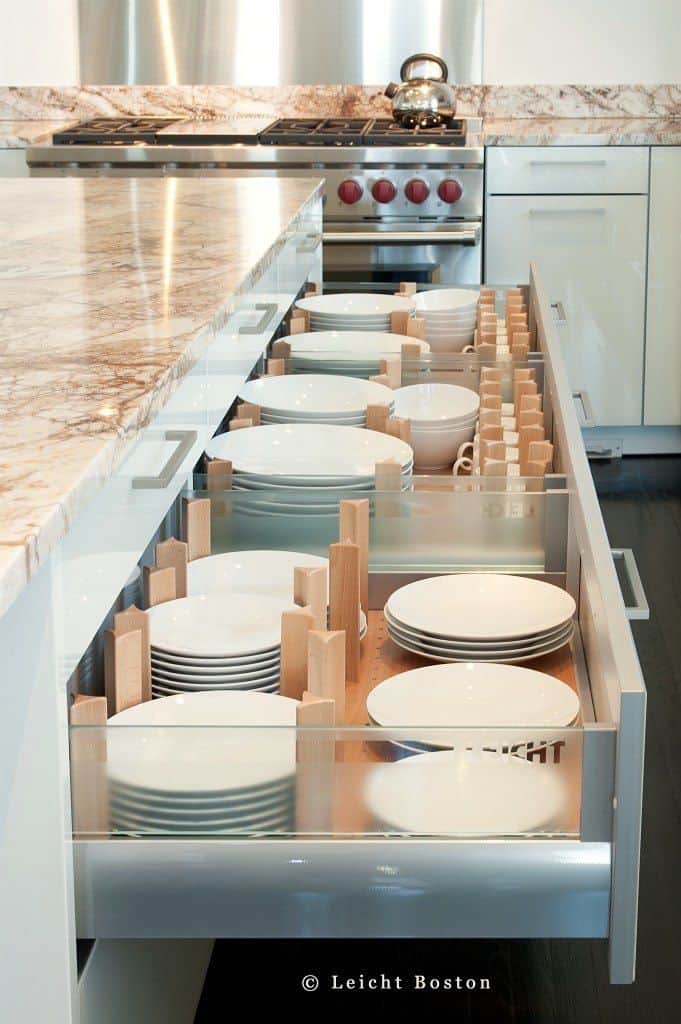 Kitchen utensils can make a big mess in the kitchen if they are not stored properly. See some tips from the photo below and recreate them in your kitchen.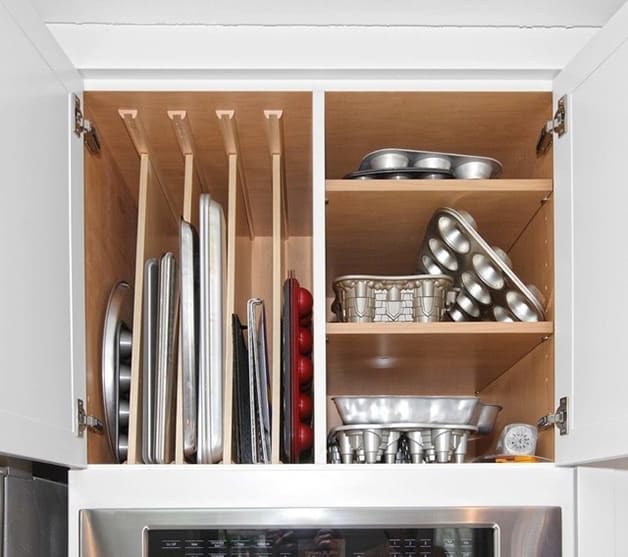 Pegboards can help you store lots of things in the kitchen, a smart project that you should definitely do!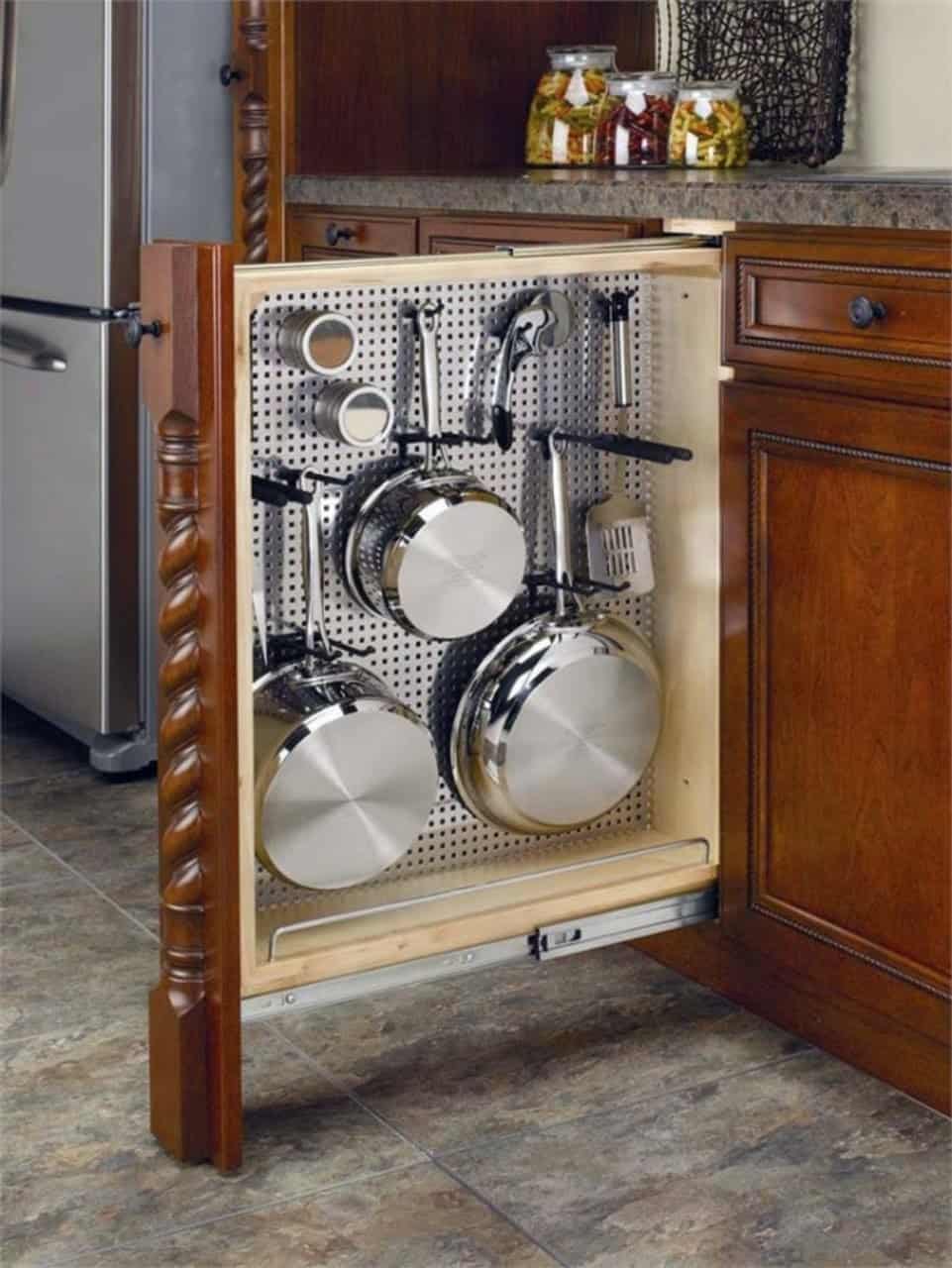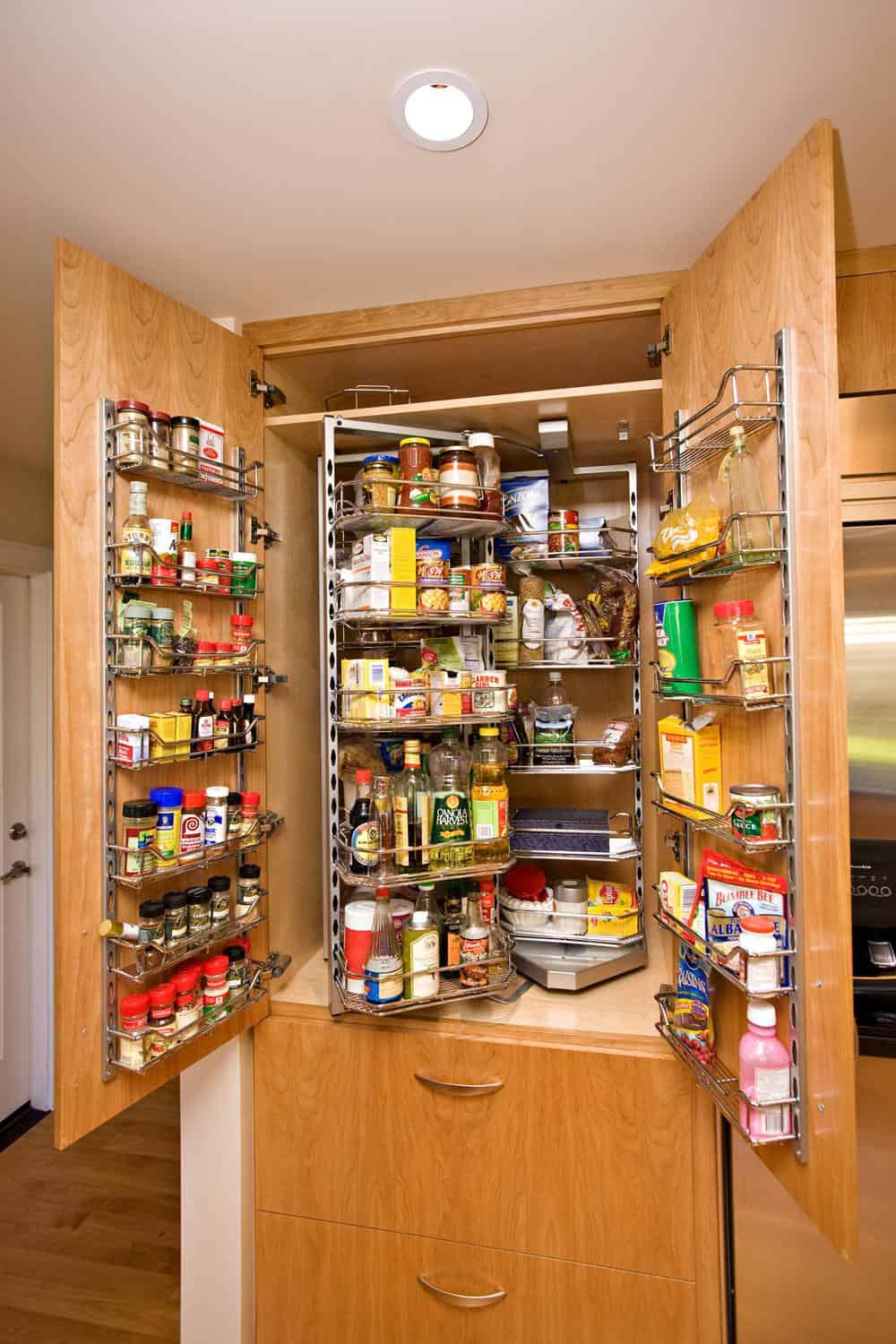 Keep the garbage out of sight and hide it in an empty cabinet. In this way your kitchen will look neat and polished.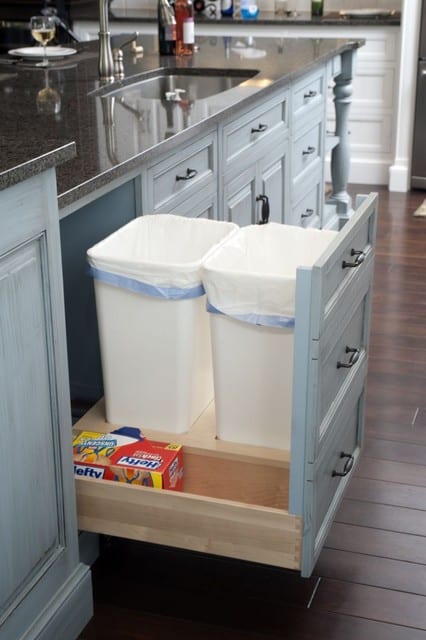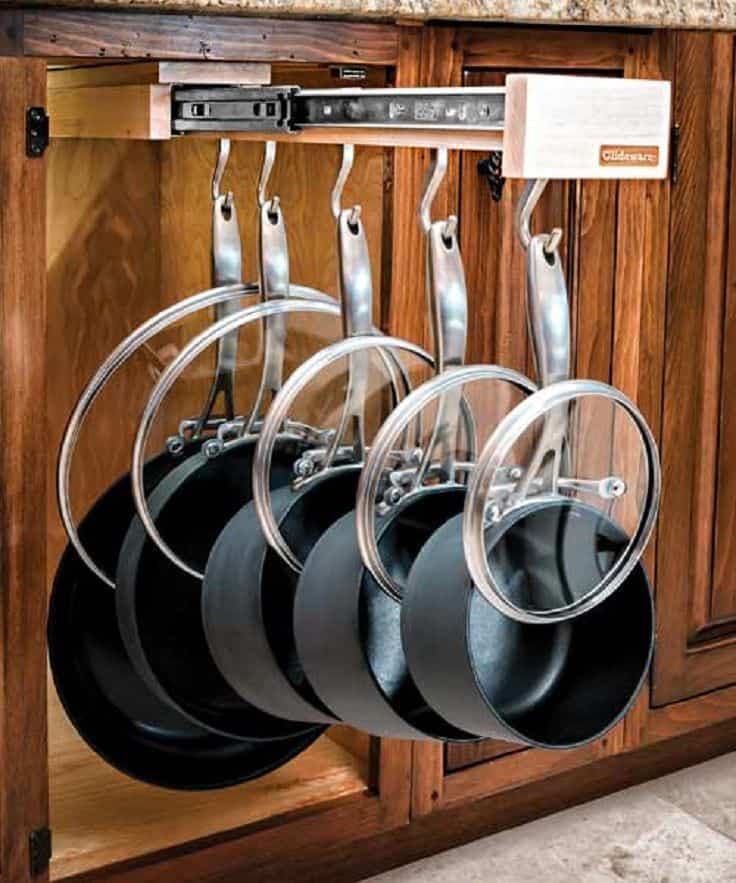 Are you a fan of wood palettes? If yes, then think about adding it to your kitchen because it can help you a lot when it comes to storing things!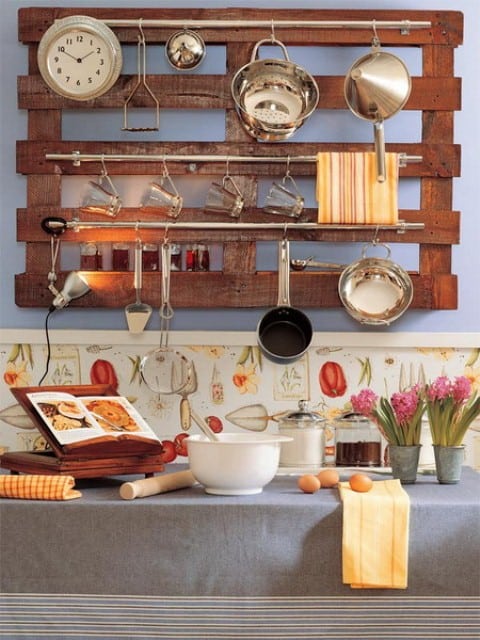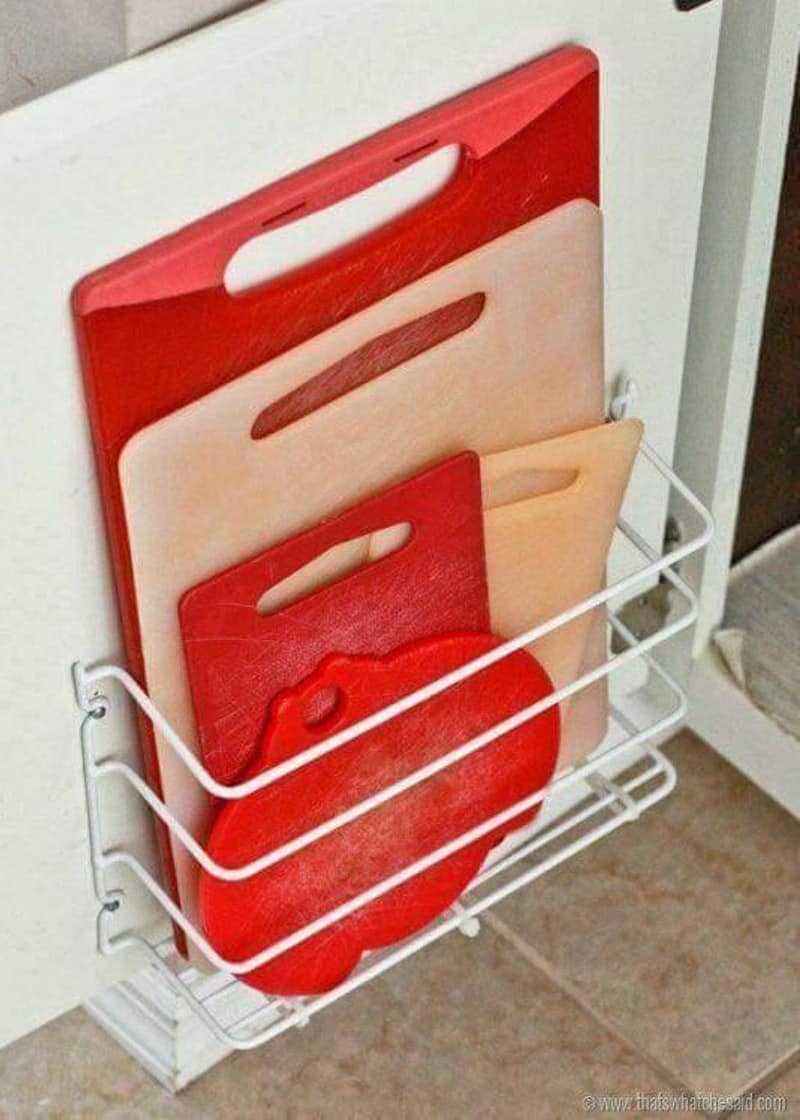 Aren't these smart kitchen storage ideas just fabulous? Have you found the perfect way to store things in your kitchen? I hope you did and that you are going to recreate them as soon as possible!