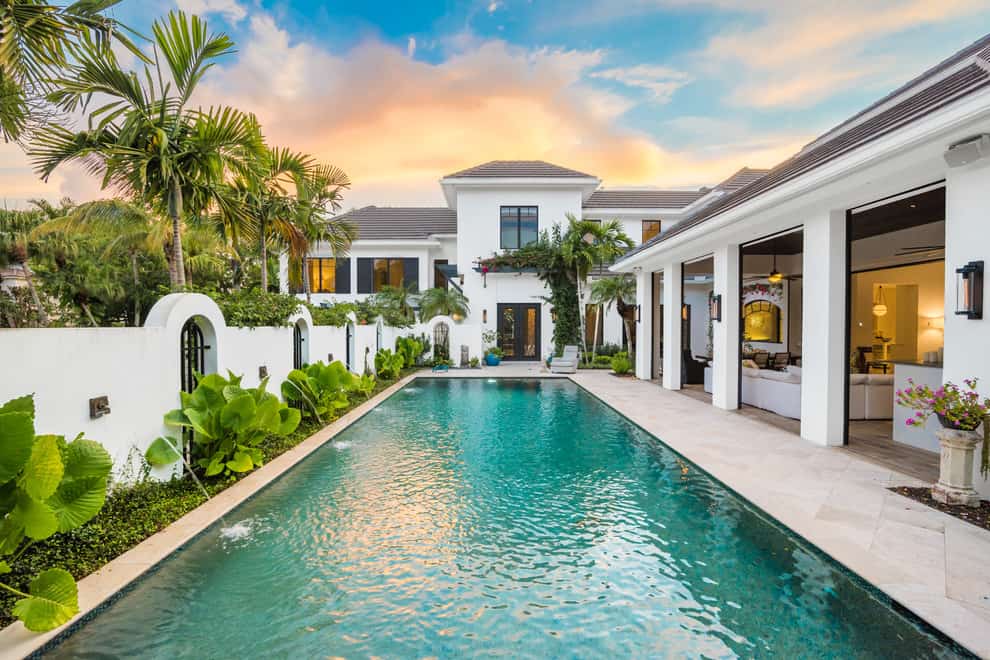 What is the first thing that comes to your mind when you think of swimming pool? Do you suddenly start imagining luxury resorts, hotels or maybe water parks and public swimming pools? That is because we see photos of huge swimming pools everyday on our social media profiles but not enough of actual private swimming pools that a lot of people have in their backyards or even courtyards.
A lot of people think of private pools as huge basins of water with all kinds of various features and artistic landscaping as we see in photos of the homes of celebrities. But the truth is that everyone with a larger backyard can have their own swimming pool without having to star in a box office hit movie. But really, you are going to need space. If you don't think your backyard can house a swimming pool and still have some space left over for the patio, then you will be better off with a hot tub.
In our collection, we are going to show you 20 private swimming pools that are going to illustrate the beauty of having your very own swimming pool in your backyard. You will have the chance to see various designs in different styles that are made to fit spaces that differ in size. Some of the following private swimming pools are more luxurious than others but the point of this collection is to show you that the private pool doesn't have to be bigger than a golf course. Enjoy!
1. Sullivan's Beach House – A Beach Style Pool in Charleston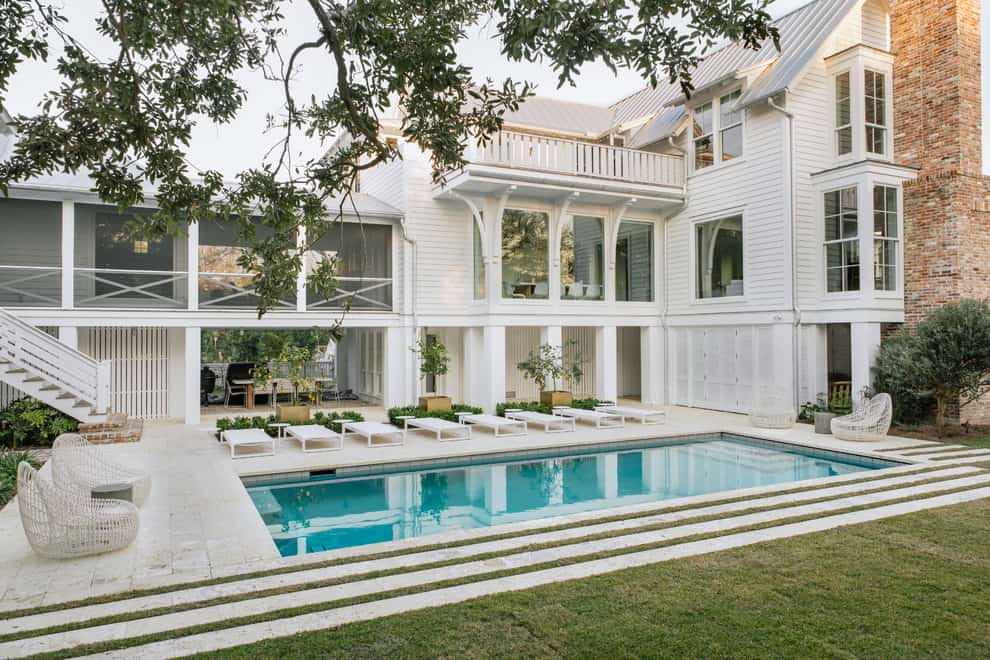 Source
2. Napa Ranch House Pool House in San Francisco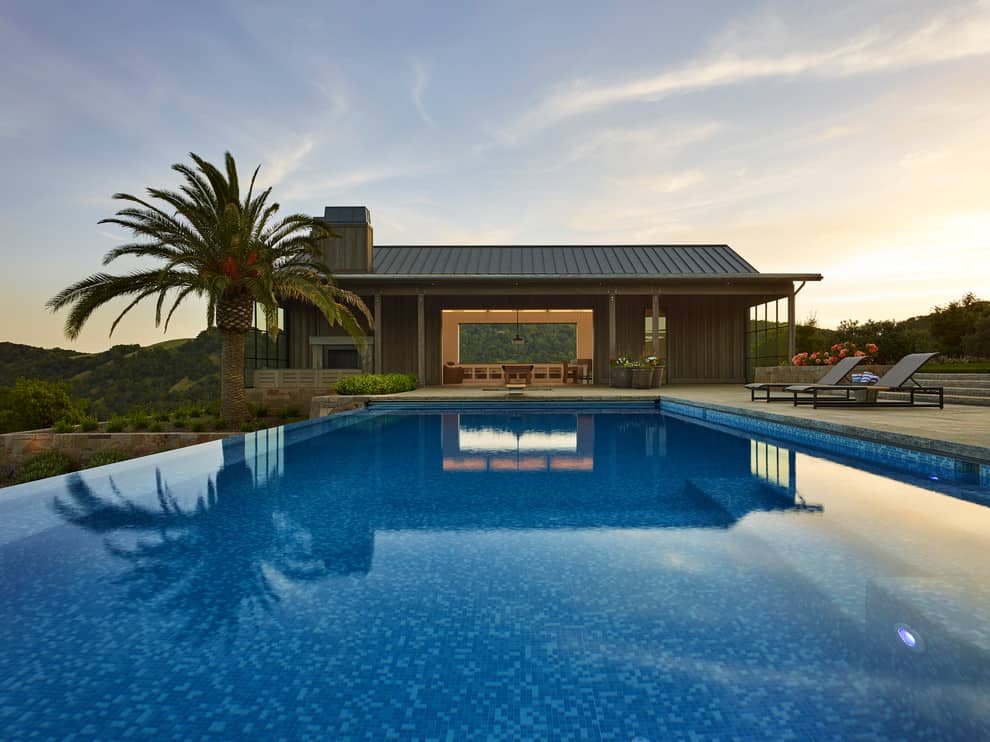 Source
3. Modern Hybrid Swimming Pool in San Luis Obispo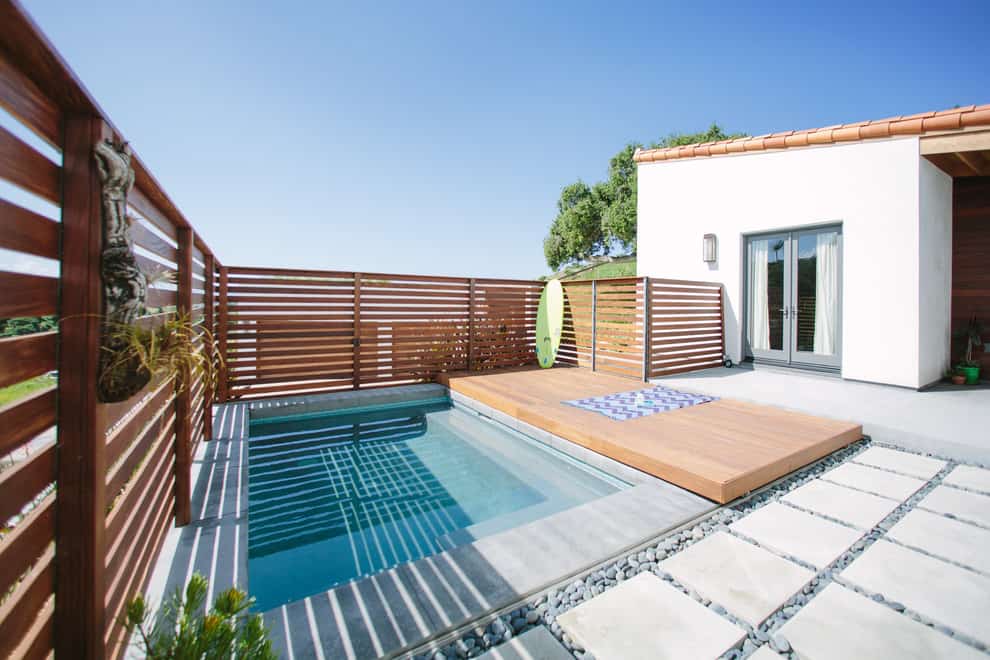 Source
4. Absolutely Stunning Backyard Swimming Pool and Landscape in an Old Naples Courtyard Home in Miami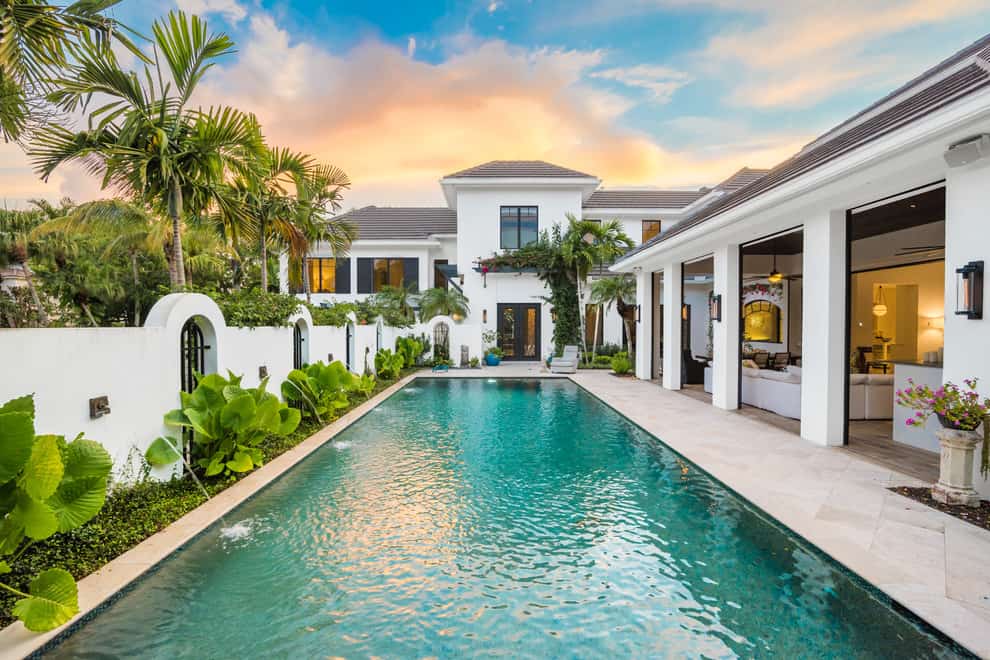 Source
5. Mediterranean Swimming Pool That Extends The Porch With A Hot Tub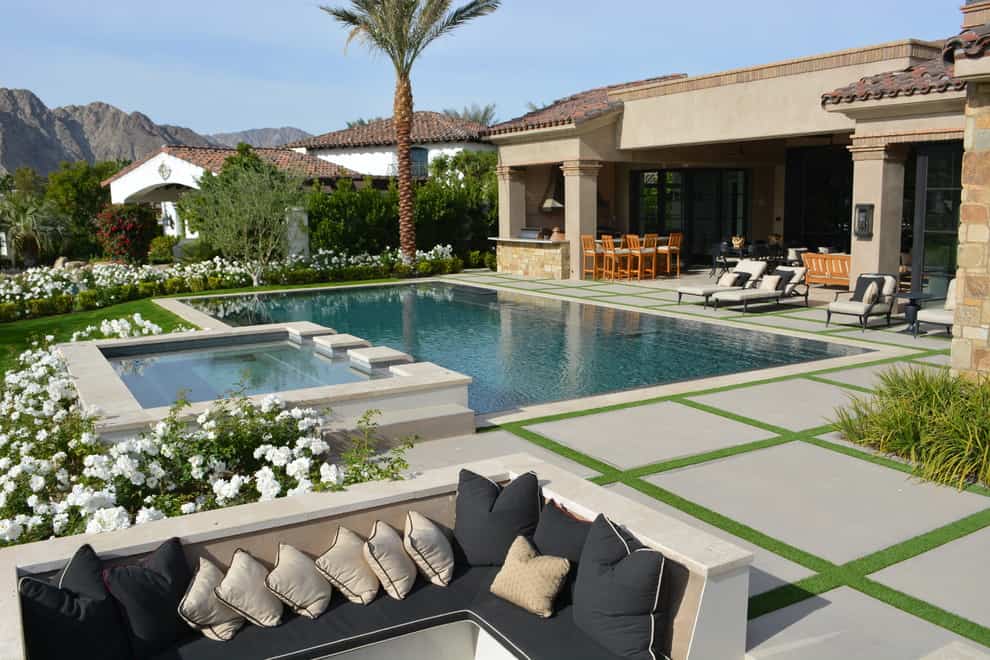 Source
6. Rustic Private Swimming Pool at the Whistler Chateau Roussy in Canada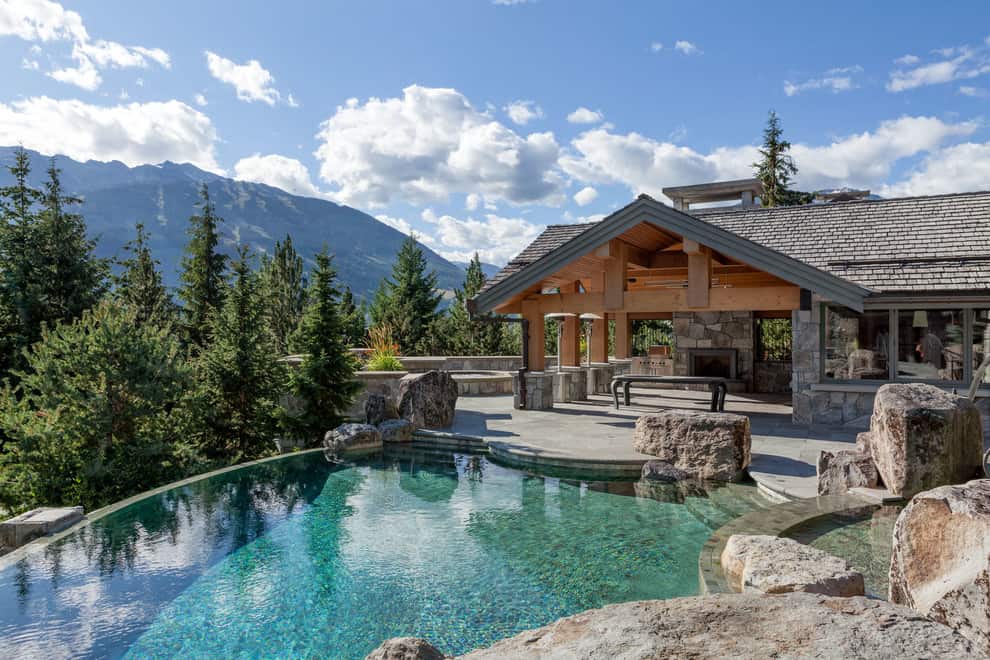 Source
7. Luxury modern pool as part of an Orange Country Residence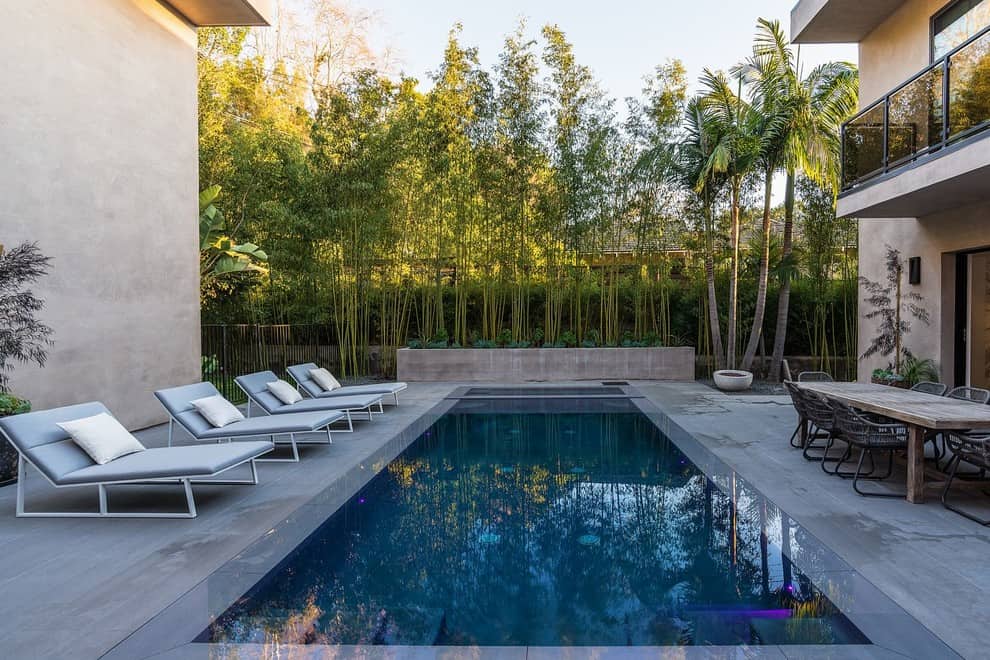 Source
8. Contemporary swimming pool design with a lovely deck and patio in Madrid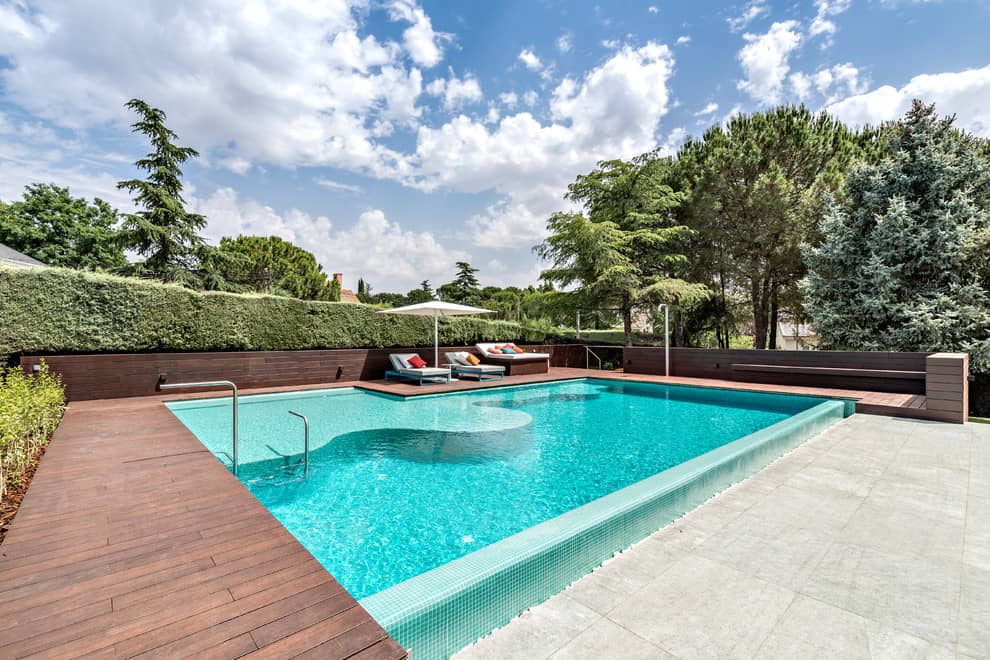 Source
9. Swimming pool extension through large glass doors in Ahmedabad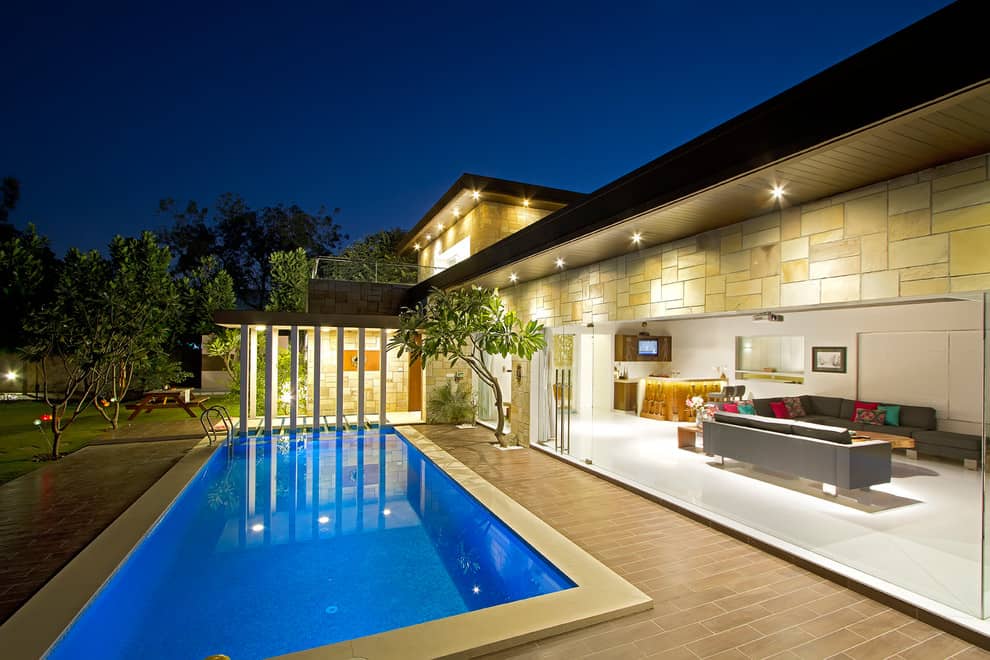 Source
10. Traditional pool house and private swimming pool at the Oakton Estate in DC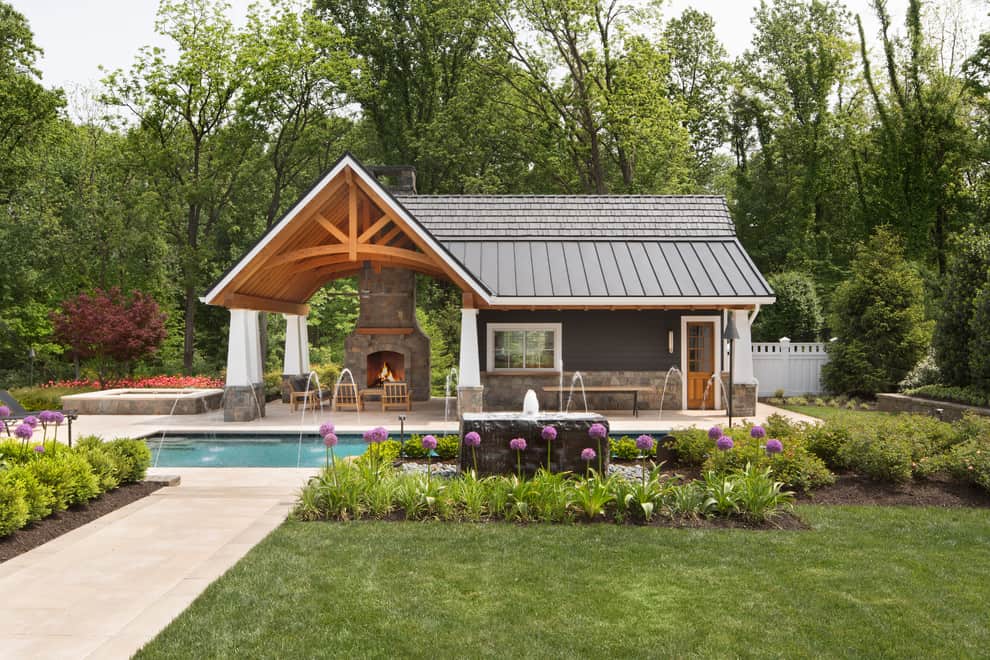 Source
11. Delightful private backyard swimming pool in Boston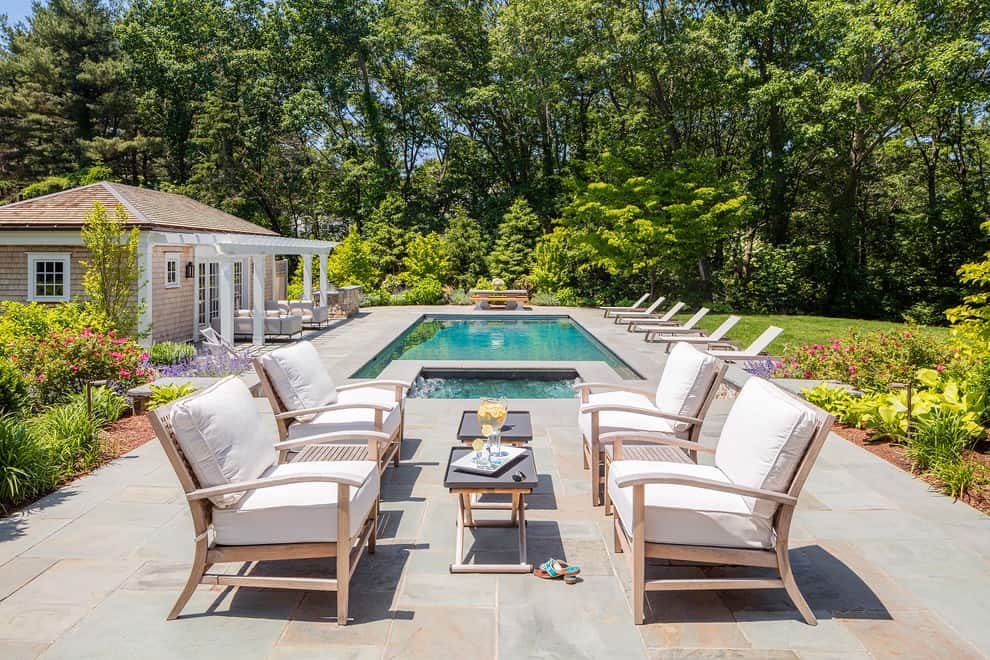 Source
12. Provence on the North Shore of Chicago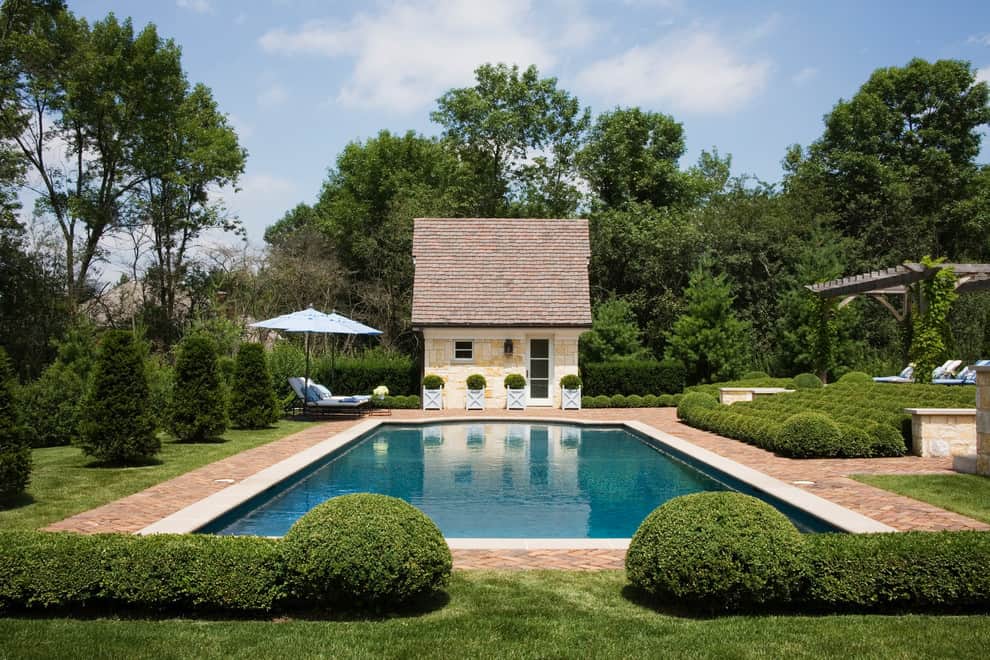 Source
13. Luxurious modern swimming pool and patio in Salt Lake City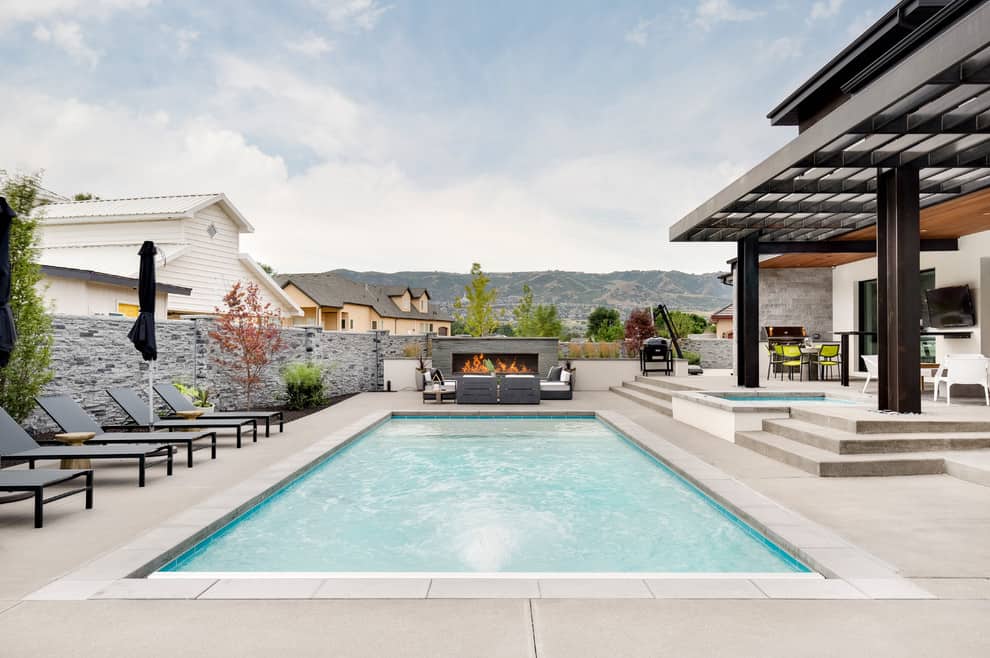 Source
14. Rustic swimming pool of the Berkshire Residence at the Grand Rapids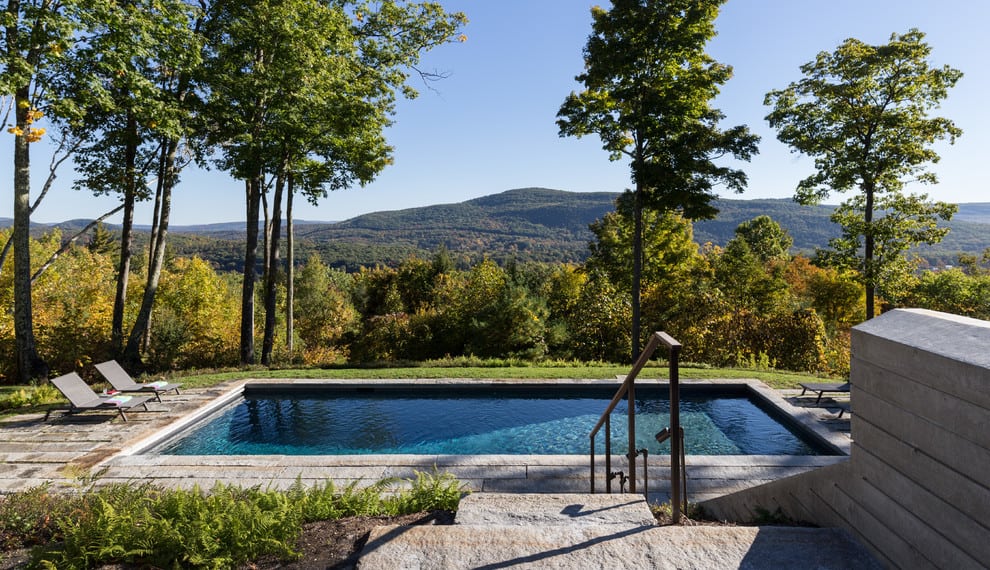 Source
15. Hot tub addition to a contemporary private pool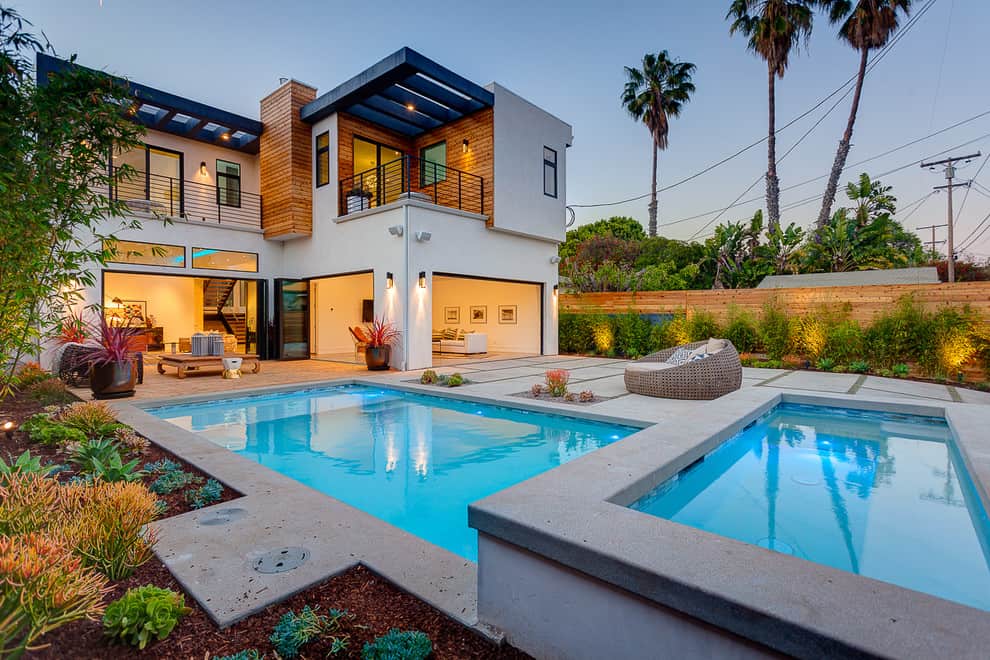 Source
16. Beautiful traditional backyard swimming pool at the Pine Island Road Residence in New York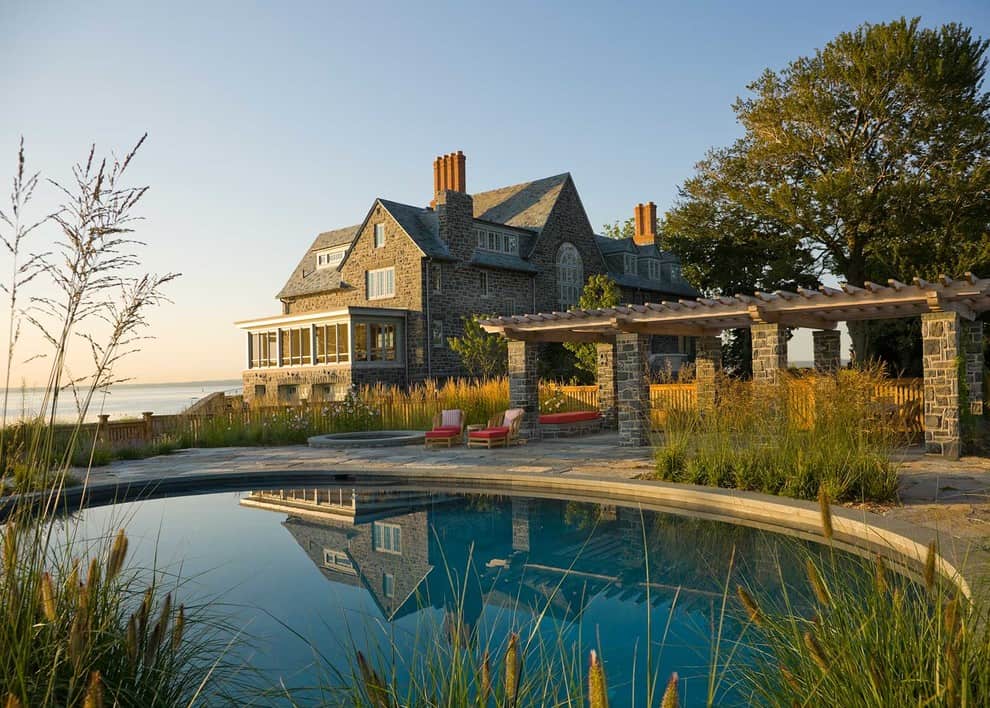 Source
17. Freeform pool in Elmhurst, IL with a raised hot tub that has a waterfall spilling into the pool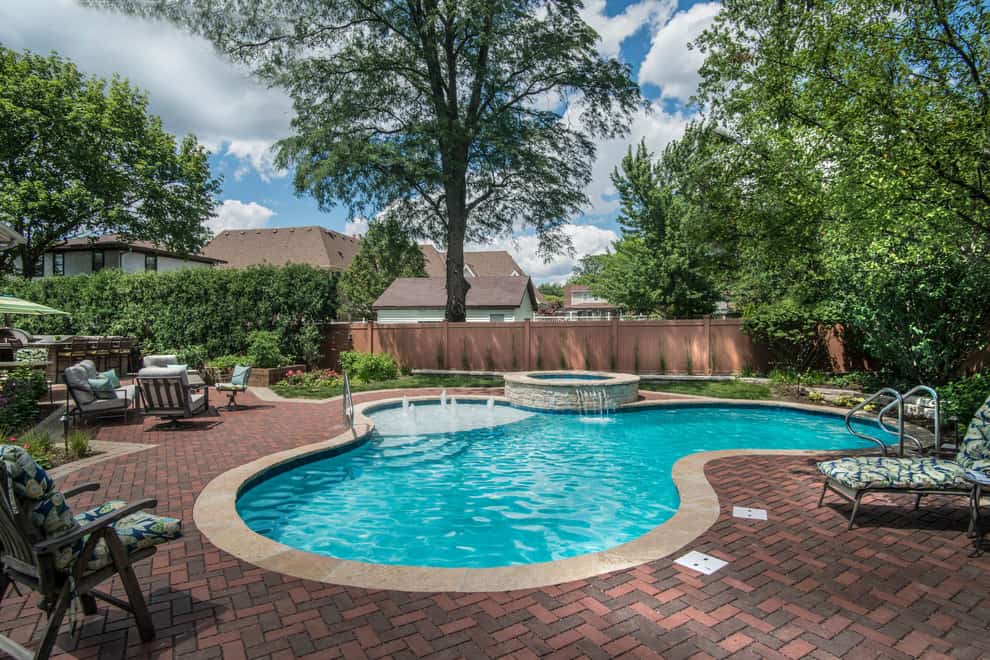 Source
18. Transitional patio, deck and private pool design in Salt Lake City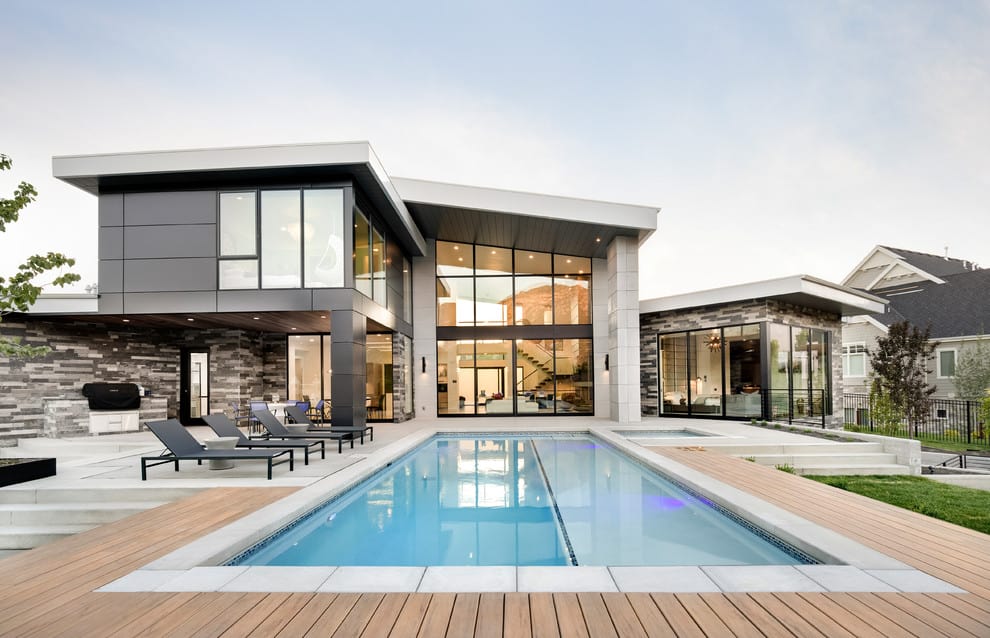 Source
19. Modern mountain retreat in Denver has a private swimming pool with a breathtaking view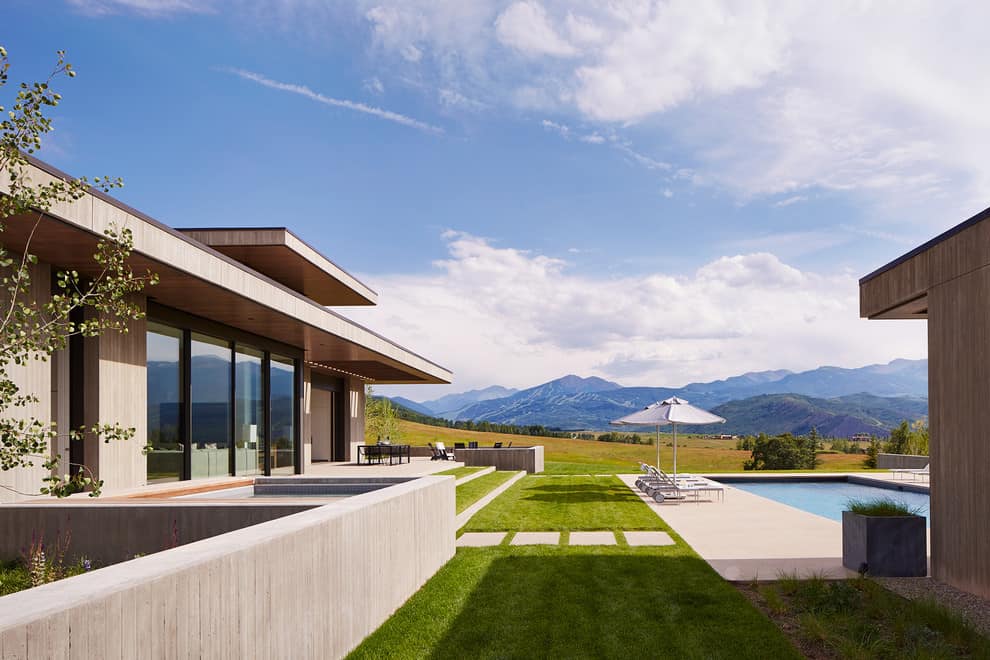 Source
20. Backyard swimming pool with a see-through feature in Melbourne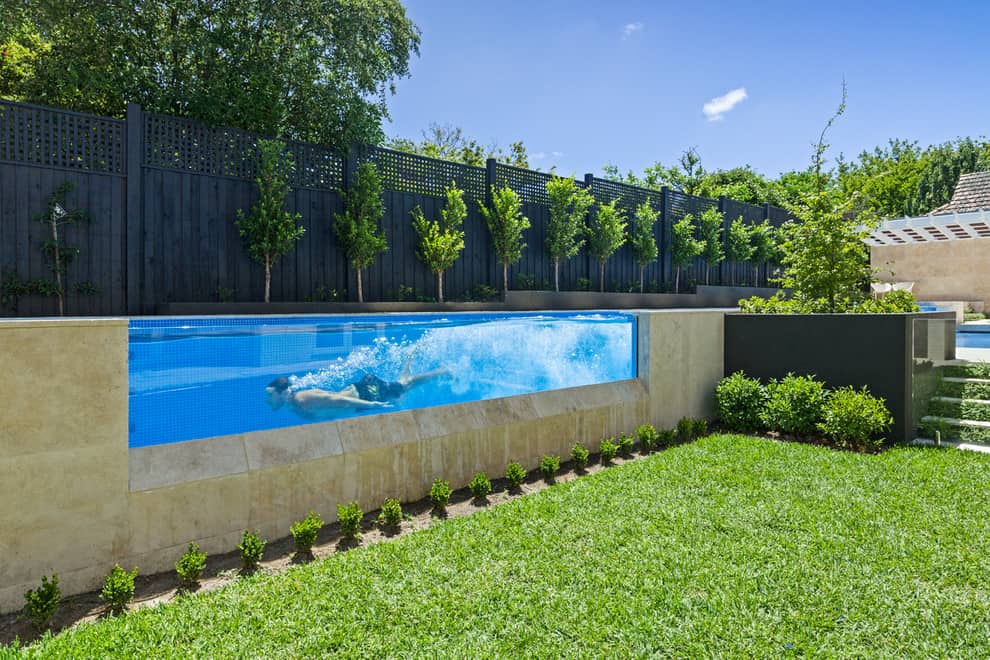 How do you see these epic swimming pools? We would love to hear your opinion in the comment section below.
Related Articles
5 Best Above-Ground Pool Pad | Buyer's Guide and Reviews
5 Best Epoxy Pool Paint | Buyer's Guide and Reviews
10 Best Pool Cover Pumps of 2022 | Buyer's Guide and Reviews
Learn How to Install a Spa Cover Lifter
Dolphin M400 with Caddy Review & Buyer's Guide
Top Tier APEC vs. iSpring RCC7 | Water Filtration Systems Compared
13 Best Pool Heaters of 2022 | Buying Guide
11 Best Pool Handrails of 2022 + Buying Guide
9 Best Liquid Pool Covers and Why You Need Them