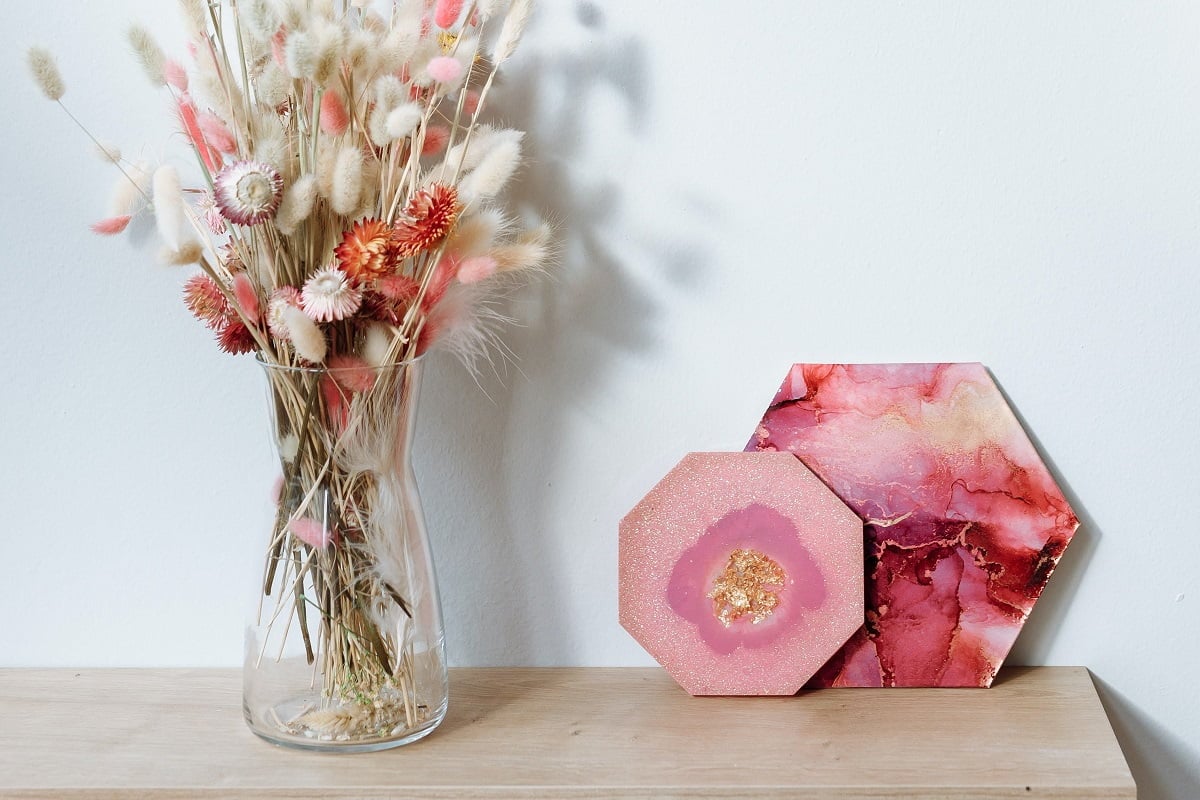 When planning your DIY projects, you must have come across epoxy resins. 
Epoxy resins are one of the most popular components in many DIY projects. Generally, the resin is used to manufacture various products such as adhesives, plastics, paints, coatings, and more. Essentially, these are thermoset plastics that offer a wide range of applications. 
Many brands manufacture epoxy resins for different types of projects, ranging from jewelry to preservation of table tops and more. But which brand should you go with? 
To help you answer that question, we're going to tell you all about Art n Glow Resin, one of the most famous brands in the industry. We will provide all the information on the brand to help you get started on your project. 
Let us begin! 
The Origin Of Art N Glow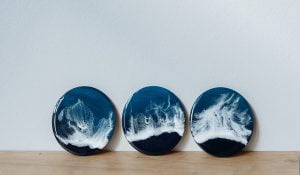 For several years now, Art n Glow has been one of the leading brands offering an extensive range of products for DIY projects. Let's take a look at how the brand was born and has come to dominate the industry.
The founder of Art n Glow was visiting the Perot Museum of Nature and Science in Dallas, Texas. There, while visiting the bioluminescence exhibition, he was very impressed by the natural glow and vibrance of the exhibits. 
On returning from the museum, he decided to create chemicals that could capture the beauty and vibrance he had seen on canvas in the exhibition. Thus, the first products under the brand name of Art n Glow came to be. Currently, the brand offers a wide range of products, including epoxy resins, glow powders, paints, pigments, etc.
Due to the high quality and versatility of its products, this pioneering brand has become one of the leaders in the resin industry. 
Reasons For Popularity Of The Resin
Several factors have led to the brand enjoying such a massive level of popularity. 
Unmatched Quality
The foremost is that Art n Glow offers products that are unmatched in quality. The Art n Glow Resin is the number one resin for beginners, is easy to use, and also affordable. It is perfect for use as a casting resin, which comes in handy in industries requiring small-scale production such as dentistry.
Fast Transparency
Further, the Art n Glow epoxy resin becomes transparent after drying, which is another reason for its tremendous popularity. This property opens up many opportunities, such as creating molds, encasing small objects, decorative purposes, etc. The product has also been approved by the FDA as food safe, making it suitable for food containers.
Entirely Odorless And UV Resistant
Unlike resins from many other brands, this product is completely odorless and is self-degassing. One advantage for beginners is that the resin has a setting time of around 40 minutes. You can easily adjust it and make changes as required before it dries. 
Being UV resistant ensures that the resin does not turn yellow, making it ideal for projects exposed to the sun. For coating purposes, you can use an unlimited quantity without worrying about any limitations. 
Simple To Use
The Art n Glow Resin has a mixing ratio of 1:1, which is simple enough for first-time users to understand. Its formula enhances the brightness of dark pigments, bringing out the glow in your projects. Also, it also does not leave behind a glossy sheen, unlike competing products.
Overall, it is suitable for a wide range of uses. You can use it for coating tables and bars, creating figurines, resin paintings, and more. The company also undertakes rigorous testing of its products to ensure that they work well with glow-in-the-dark and other pigments.
Art n Glow Resin Usage Procedure
The Art n Glow Resin is available in 5 different sizes, ranging from 16 ounces to 10 gallons. You just need to purchase the quantity required and prepare the surface before starting on any project.
Step 1
Maintaining the ideal temperature is the first step of the process. For best results, you should maintain the temperature between 72° F and 78° F. Using warm water will help the resin get cured faster while also preventing the formation of bubbles. 
However, using warm water means you will only get 30 minutes of curing time instead of 40 and will need to work faster. Another way to ensure there are no bubbles is to mix the resin properly before using it. 
Step 2
After mixing, you can use various household implements such as toothpicks, straws, etc., to remove the remaining bubbles. Frequent checking will help you ensure that the mixture has no bubbles. 
Another method to reduce bubbles is to let the hardener slide down the side of the resin container instead of pouring it directly. Just pour the hardener slowly while keeping your hand steady and firm. 
Step 3
For projects that require multiple coats, you need to provide at least 3 to 5 hours between each coat. This gap offers enough time for the previous coat to set without becoming sticky or cloudy.
Step 4
Another thing to keep in mind is to properly sand and clean the surface of your project before you apply the next coat. You can leave the resin to harden for 24 hours, and it gets completely cured after 72 hours. 
One of the significant advantages of working with this resin is that it is entirely safe and non-toxic. However, it is highly recommended to use it in a properly ventilated area and use all the safety equipment such as gloves and goggles.
Materials Suitable For Art n Glow Resin
Art n Glow Resin works well with a wide range of materials, making it ideal for various projects. Such materials include canvas, aluminum, wood, oil paints, rocks, leaves, sculptures, concrete, bricks, glass, etc. 
Keep in mind that the resin does not work well with the following materials: plastic tarps, silicone, wax paper, and the backside of any tape. You should also avoid using it with Teflon, polyethylene, nylon, and more. 
Using Art n Glow Resin With Color Mediums
Resin And Hardener Ratio
While using the Art n Glow Resin, the epoxy resin and hardener ratio should be 1:1. Mix the materials thoroughly for up to 5 minutes until you do not find any streaks. Once the streaks have entirely disappeared, this means that the mixture is now ready for use. 
Resin And Glow Powder Ratio
For using the resin with glow powder, you should adhere to the 1:4 ratio. This ratio will ensure you get a brighter finish and a longer-lasting glow. You can vary the quantity of the glow powder depending upon your requirements.
Pigment Powder And Paint Medium Ratio
When using a pigment powder with a clear paint medium, the ideal ratio would be 1:4. This ratio is not very rigid and allows room for experimentation. You can adjust the ratio according to how much glow your project needs.
Resin And Pearlescent Powder
The perfect ratio for a mixture of the resin and pearlescent powder is also 1:4. This ratio can again be varied as per requirements, allowing you to create different vibrance and glow shades.
The Art n Glow Epoxy Resin is relatively heat resistant and can tolerate temperatures up to 120° F, making it suitable for use as coasters. However, it is not recommended for use for cups of hot beverages or hot plates. 
How Safe Is Art n Glow Resin?
Art n Glow is one of the safest epoxy resins available on the market. It has been approved as food-safe by the FDA and complies with the ASTM D4236 standard. When used while following the guidelines, it is completely non-hazardous and non-toxic.
This resin is recommended for home use, and comes with a proper set of instructions on using the product available for download from the website. The company also provides excellent customer support if you require further assistance.
As per the American Society for Testing Materials, the Art n Glow Epoxy Resin is safe for home use and does not emit volatile organic compounds or fumes. Additionally, it is non-flammable and does not possess airborne qualities.
Precautions To Observe While Using Art n Glow Resin
Following the correct safety precautions will help prevent any accidents or mishaps while using the Art n Glow Resin. Here are some safety tips that you should follow before starting a project using Art n Glow epoxy resin:
Working Space
Your working space should be adequately ventilated, ensuring a free flow of air. Even though the Art n Glow Resin does not emit fumes, it is best not to inhale the compound, especially if your working space is not properly ventilated. In case your working area is not ventilated correctly, you will need to use respirators while working.
Safety Gloves
Protective gloves will protect your skin from coming into contact with the material. Resin is usually sticky and not very easy to get rid of. Wearing gloves not only makes it easy to work with but also simplifies the process of cleaning up. If your skin does come into contact with the material, use soap and water or rubbing alcohol to wash it off. 
Protective Goggles
Wearing safety goggles will prevent the mixture from getting into your eyes. In case that happens, wash your eyes with water and avoid rubbing them. However, make sure to seek medical help if there is no relief.
Is Art n Glow Resin Worth A Shot?
As mentioned above, Art n Glow is one of the leading brands in this industry, specializing in developing quality products. The Art n Glow Epoxy Resin is a great product that is ideal for beginners and experienced users. 
The kit includes the resin and hardener in a 1:1 ratio that saves you time measuring and mixing. For use with other substances, such as glow powder, you can easily adjust the ratio as needed.
While many resin products are available in the market, this is undoubtedly one of the best. Granted, compared to other similar products, the Art n Glow Resin is a bit expensive. However, the price is justified when you consider the results that it offers.
When you purchase the product, you get all the necessary items required for any project. It is an all-in-one resin suitable for pouring applications as well as for clear casting. You can easily manipulate the resin as needed due to the long curing time and get a perfect finish.
For projects exposed to sunlight, this resin has the added advantage of being UV resistant. Also, its self-leveling and self-degassing features help save time and effort on completing projects.
Further, it holds color perfectly, and has a thick consistency. This ensures that it provides excellent results when used with glow powders and cures hard, which helps protect the surface underneath.
Despite being on the costlier side, the Art n Glow epoxy resin offers unmatched quality. Many of these features are unavailable in the products of most competing brands. 
Overall, the Art n Glow Resin offers a wide variety of applications ranging from casting to creating jewelry. But you should ensure that you have the required amount of resin before starting a project.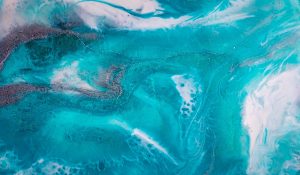 Art n Glow Resin Buying Guide
We hope reading the above has provided you with all the information you need to learn about epoxy resins. However, if you are still unable to decide whether you should go with this product or not, please go through the following buyer's guide. 
This guide will help you get acquainted with the factors to consider while selecting an epoxy resin for your project. So, without further ado, let's get down to it!
Ease Of Use
The first factor to consider while purchasing an epoxy resin is how easy to use that resin is. This factor is crucial as it dictates whether that product is suitable for beginners or not. The more straightforward to use the resin, the more convenient it is for first-time users. 
Compatibility With Materials
Different resins are compatible with various materials, including wood, glass, metal, plastic, and more. Depending on which project you are undertaking, select the epoxy resin that works best with your materials.
Processing and Curing Time
Epoxy resins from different brands vary in how much time they take to set and cure. Resins that cure more quickly are suitable for projects that need to be completed promptly. On the other hand, resins that take more time to cure offer greater flexibility. 
Safety Features
Only food-safe resins should be used for projects such as food containers. Generally, there are only a limited number of brands that offer food-safe resins, and these are typically more expensive.
Resistance to Heat and Sunlight
While most epoxy resins are reasonably resistant to heat, it is best to ensure you use the right product for your project. For instance, heat-resistant epoxy resins are suitable for objects like coasters. Similarly, resins that can withstand sunlight do not turn yellow and remain clear.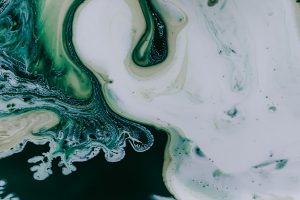 Art n Glow Resin Conclusion
Art n Glow is a renowned brand in the resin industry, offering the best quality products for a variety of applications. While there are several other brands that offer more economical products, there is no doubt that Art n Glow offers unmatched results. 
Besides having some excellent advantages over the competition, such as food-grade products and versatility of applications, the brand also offers the best in class customer support. And we hope this article has helped answer the questions you had regarding the brand. 
On that note, we conclude this article. Do let us know what your feedback is after using the product. We're eager to hear from you!
Related Articles
11 Best Epoxy Resin For Crafts
5 Best Epoxy Resin for Tumblers [Complete Tutorial]
Waterproof Epoxy 101 [Is Epoxy Waterproof?]
What is Resin and How It's Used
10 Best Epoxy for Plastic Today
What is Resin and How It's Used
Alcohol Ink and Epoxy Resin 101