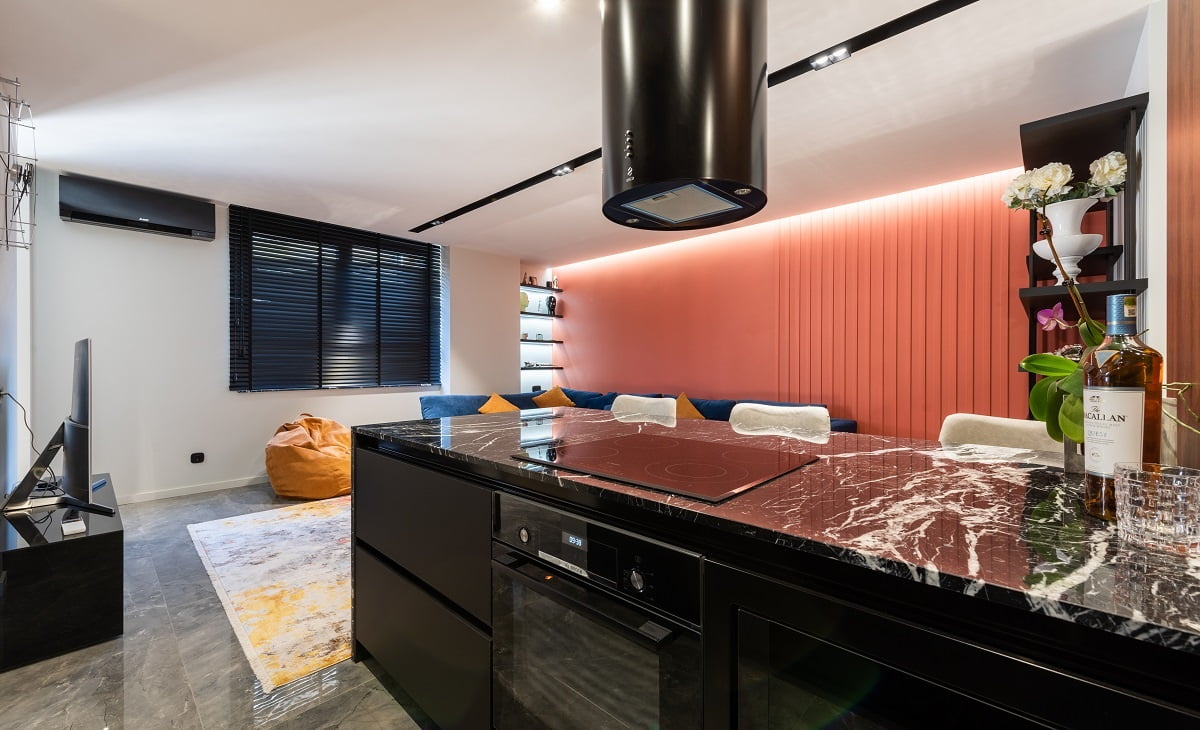 Centralized AC can be a significant convenience in any modern house, keeping every room at a comfortable temperature.
To maximize your AC system, the vents where the hot or cold air flows through should be able to distribute the air evenly while maintaining the desired temperature. The efficiency that a quality vent cover brings can save money on heating or cooling your house.
Confused about where to start looking or what features are essential? To help you get started, we have compiled a list of quality air vents, as well as a guide of what to look out for.
Without further ado, let us get into it!
Best AC Vent Covers
IMAGE
PRODUCT
DETAILS

Our Top Pick

Our Top Pick

AC Infinity Airtap T4

Improves wall and floor register airflow
Uses stator-blade fans
Programmable LCD controller with heating and cooling thermostat

VIEW LATEST PRICE →

Accord ABFRBR410

Welded steel construction for durability
No tools are needed for installing
Opposed blade damper for easy airflow adjustment

VIEW LATEST PRICE →

HVAC Premium Adjustable Air Supply Diffuser

No-scuff powder coating for a durable finish
The fins have individual control for maximum airflow
Included screws are color-matched to the register

VIEW LATEST PRICE →

HVAC Premium 190

Solid stamped steel construction designed for ceilings
Easy open and close access with latches
Hinge attached to the base for easy maintenance

VIEW LATEST PRICE →

Rocky Mountain Goods RMG-ARG

Heavy-duty premium steel design
Louvered design for consistent airflow and pressure
Complete installation kit included

VIEW LATEST PRICE →

HVAC Premium SV128 FBA

Can perfectly cover up 12 x 8-inch air duct
Recessed holes for screws for a clean application
Individual fin adjustment for maximum airflow control

VIEW LATEST PRICE →

HVAC Premium MFACRA126W1

Powder-coat finish for durability and shine
Full aluminum build withstands wear and tear
Designed for 12 x 6-inch vent holes

VIEW LATEST PRICE →

EZ-FLO 61662

High-impact, heavy-duty steel build
Two-way air deflection system
Adjustable multi-shutter damper

VIEW LATEST PRICE →

Accord ABSWWH3126

Three-directional fins for full coverage
Multi-shutter damper
Steel construction body for durability

VIEW LATEST PRICE →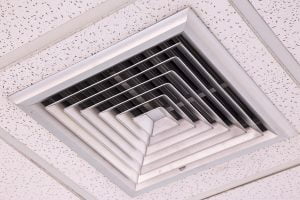 The Airtap T4 from AC Infinity is a silent register booster, which proves to be an excellent addition to any AC system. With an easy installation, this unit can be attached to a floor or wall register to boost the airflow into any room. It can automatically adjust the fan speeds to maintain the temperature you want.
Why Did We Like It?
One feature that made using this model great is the ease of installation; it simply attaches onto your pre-existing register. The rest is controlled by the smart thermal monitoring system that will cool or heat the air to maintain the temperature you want.
What's more, the unit utilizes two 92mm fans that can run at low speeds without motor noise. The blades are made of a stator, which can deliver airflow even through a duct that is restricted. Both automated fan systems are controlled by the smart onboard thermostat that adjust the airflow accordingly.
Overall, the air coming from the Airtap T4 had a steady flow and pressure. The temperature was maintained even as the room became hotter or colder. What's more, the entire package comes in a matte white finish for a simplistic aesthetic that can blend in to any room's style.
What Could've Been Better?
If you are thinking of purchasing this unit for a room that is sensitive to lights, like a nursery, you should note the following. The lights of the LED thermostat next to the registers grilles remain on. This could be a nuisance, especially if you want it to operate in the dark quietly without being too glaring.
Pros
Quiet operation

Fits 4×10 in. registers

Variable fan speed

Low power consumption while operating
Cons
LED screen lights remain on
This model from Accord has a solid build and is designed to boost the airflow from floor vents into a room. Thanks to an all-steel build and rolled fins, the air can be moved more evenly through a room, boosting the reach and efficiency of a single floor vent.
Why Did We Like It?
Where this unit shines is in its incredibly simple installation. By simply dropping it in, the register is ready to go. There are no screws involved; your vent is ready as it is.
In terms of the design of the damper, it has an easily adjustable lever next to the grilles. To adjust the degree and direction of the airflow, slide the lever up or down. The damper system uses fins set at different angles to control where the air flows from.
Of course, an all-steel design has durability that inspires confidence. There is an assurance that this register can handle the amount of floor traffic that a floor vent is susceptible to. A louvered decorative trimming adds a flair to the register-a simple and capable piece of hardware.
What Could've Been Better?
While it is able to hold the majority of the airflow back, there is still a bit of air that can be felt when the damper is "closed." There is a magnetic damper sold separately for a complete seal that holds back any air from entering the room. This magnetic bond is more secure than the standard damper.
Pros
Easy to install

Fits into 4×10 in. air ducts

Durable design

Multi-angled fins give even air distribution
Cons
The damper does not have a complete seal
Rooms that have a sidewall or ceiling duct will benefit from this vent register from HVAC Premium. Especially useful if your house uses an HVAC system, this unit can increase the efficiency of the airflow in a space according to desired specifications. The degree of adjustment possible makes this register convenient to use.
Why Did We Like It?
HVAC systems can benefit from this register by giving you control over the direction of the airflow in a room. This unit has two sets of louvers that are adjusted to the degree of the airflow as well as how powerful it is. Each of the fins has its own individual adjustment that makes a simple duct opening more versatile.
Furthermore, the lever can control the back dampers to increase or decrease the air pressure coming out of the grille. These two sets of fins work in tandem to give the utmost control over the airflow in any space.
Additionally, this register uses noise-free components, so there are no problems related to too much white noise during operation. Even the installation process is easy – the screws are recessed and blend into the border of the register with a matching color scheme.
What Could've Been Better?
With two sets of fins or louvers, this model has one caveat in its functionality. The primary set of fins are unable to be closed completely. This can be a bother to deal with in a room where you may want to limit or block the air conditioning.
Pros
Unrestricted airflow for your HVAC system

Low noise level

Recessed screw holes for low-key installation

Rated for 6 x 8-inch duct openings
Cons
Primary louver cannot be closed completely
Sale
This 190 24 x 12 unit from HVAC Premium is tailor-fit to be installed on a duct size that is not as common. If you are searching for a register for this particular size of air duct, the 190 model has a quality build that lies flush and has features for easy maintenance.
Why Did We Like It?
This model has an easy-to-install design that keeps it securely attached to ceilings and wall ducts. It utilizes countersunk screw holes for the best grip possible.
After the install process was completed, the 190 24 x 12 model had an excellent finish to it. Using a white design seemed to blend the register into the ceiling as the edges have slight trimming around them. The grille latches are powder-coated before being installed, so the register is durable and moves smoothly.
One helpful feature is the register's grilles being attached to the base of the register. There is no screwdriver necessary to open up the grille for cleaning or maintenance. Simply unhooking the latches gives you full access to the air duct.
What Could've Been Better?
As is the case with many registers designed for ceilings, this register is not able to form a complete seal around the edges of the duct. An additional purchase of some sealant may be necessary if you want full control over the amount of airflow into a space.
Pros
Designed to fit a 24 x 12-inch duct opening

Noise-free components

Scratch-resistant

Smooth finish with no sharp edges
Cons
A small gap around the perimeter
Measuring 10 x 6-inches, the RMG-ARG is a durable air return vent cover with a full steel body. It has a solid build and can help you regulate the air pressure in a room while supplying a constant flow of air to your HVAC system. An easy installation process makes it a great choice to cover up any air return ducts.
Why Did We Like It?
Before buying any covers, it is vital to measure the duct to ensure the register or cover is compatible and fits. In the case of the RMG-ARG, there is a direct fit with the actual size of the air duct itself. This makes figuring out which size vent cover you need much easier to find.
Installation of this air return grille is easy and can be done in minutes. Two included screws and a Phillips screwdriver are all you will need to attach the cover to the wall for a clean intake vent.
Furthermore, once it is in action, this vent cover is able to allow air to pass through it quietly and smoothly. The steel build holds solid regardless of the amount of airflow or pressure being passed through it.
What Could've Been Better?
As this is an air return vent, the direction of airflow is not easily adjusted. This is not always a necessary feature to have, but it can be a hindrance if you need the air to return at the desired angle.
Pros
Easy installation process

Paintable cover to match walls

Durable construction

The vent cover perfectly covers the duct opening
Cons
Can not adjust the direction of airflow
Another diffuser cover for air vents from HVAC Premium, the SV128 FBA, is a quality all-steel piece of hardware. Installing this model is easy, with only two screws involved. No matter how intense the pressure is or the temperature, this cover allows complete control over the airflow in a room, sitting snugly on the duct opening.
Why Did We Like It?
One feature which stands out right away on this vent system is the smooth finish of the vent itself once installed. It is soft to the touch, and the recessed screw holes only add to the smooth effect.
What's more, the application of the diffuser to the duct opening is simple to do. A Phillips screwdriver is all that is needed to securely attach the cover to either a wall or ceiling vent. As there are only two screws involved, you should have no problem installing it within minutes. So long as you carefully measure your vent opening, this unit should fit snugly without a hitch.
Once installed, you have the ability to adjust the airflow not just vertically but horizontally as well. Both sets of fins can be adjusted to dictate how the air flows in a room.
What Could've Been Better?
It was observed that in many units of this model, there were inconsistencies in quality. For example, some fins would come bent out of shape or with an incomplete finish. While it is not a guaranteed occurrence, the possibility of receiving a defective vent should still be considered.
Pros
Easy to install

Louvered design to control airflow

Back dampers can be closed

Works on floor or ceiling vents
For vents with a 12″ x 6″ opening, this cover from HVAC Premium is a great investment. With an aluminum build, this is one vent cover that will not be susceptible to rust and breaking down with age. The overall smooth texture is a decorative touch that blends this vent into the style of any room.
Why Did We Like It?
With an entirely aluminum body, it is easy to see this vent as being of inferior quality as opposed to a full-metal body. However, it is able to hold its own in directing the flow of air in a room. The grilles work silently and are easily adjustable both horizontally and vertically.
Additionally, it is simple to install it; there are only two screws on either side of the vent grilles along the border. What's more, the white finish of the vent is soft and looks almost freshly waxed. This "freshly waxed" composition holds up well thanks to the aluminum composition.
Besides being aesthetically beautiful, the aluminum has some functionality to it. It is impervious to water damage, a common element that breaks down metallic vents. Rust and condensation due to cold temperature are not an issue with this system.
What Could've Been Better?
In particular, this register is not designed like other models in the market. The outer grille must be adjusted by hand, a feature that is done with a lever on other vents. Additionally, the aluminum blades are thin and can be bent easily if not careful.
Pros
No sharp edges

Easy installation process

Controlled airflow for your HVAC system

Smooth white surface
Cons
Thin aluminum fan blades bend easily
Sale
An incredibly durable option for AC vents, the 61662 model from EZ-FLO has a full steel construction. The grille has two layers of adjustment as well as multiple shutters for the damper system. Whether it is controlling air direction or pressure, this model will be able to serve you well.
Why Did We Like It?
One of the standout features of this model is the incredible durability and confidence that the build's material brings. The air flows through the grille smoothly with no noise or vibrations. It holds together solidly despite the air pressure being passed through the blades of the grille.
Speaking of the grille, there are two layers of adjustment possible. A horizontal row sits behind a vertical grille to guide the airflow. Either can be individually adjusted according to your preferences.
Furthermore, the vent has a beautiful white sheen that appears to be matte. With a grille measuring 14×8 inches, it can be fitted to a ceiling or sidewall easily. Truly a modern look that makes any duct more functional while adding to the style of the room.
What Could've Been Better?
Although this is one of the registers that uses premium build materials, the screws are not as durable. They were prone to twisting out of shape, and the grip was insufficient to keep the register securely fastened. Especially for ceiling applications, it was tricky to install unless better screws were used.
Pros
Powder-coated matte white finish

Easy installation

Compatible with 6″ x 16″ ducts

Can be mounted to sidewall or ceiling vent
Cons
Included screws do not have the best quality
Featuring a unique design, this three-way model from Accord has a full-steel body that allows for a full range of air distribution. The efficiency of having multiple angles of airflow can bring your entire HVAC system to the next level. Heating and cooling are spread out more evenly throughout a room with this register installed.
Why Did We Like It?
Not having to worry about the optimal angle of the grille's fins was a weight off our shoulders when setting up this register. The three directions ensure the airflow is not constantly blowing in the same direction but is cycled throughout the room.
Perhaps the only aspect that is under your control is the air pressure being passed through the fins. This is done by opening or closing the multiple shutters of the damper. While the air is not cut off entirely, it does restrict the flow significantly.
Furthermore, this model has a simple installation process; using just two screws, it is fitted onto the duct with ease. Just keep in mind that you should measure the opening itself and not the old register cover for the best fit.
What Could've Been Better?
While the overall build of this register model may be steel, the lever to adjust the louvers is made of plastic. You may not need to adjust the louver regularly, but this plastic build may not be as durable over time. By the time you do make adjustments, the lever could potentially break.
Pros
Fits onto a 12 x 6-inch duct opening

Fins spaced 1/2″ to maintain even air pressure

Can be installed on sidewalls or ceiling

Even distribution of air
Cons
Louver lever is made of plastic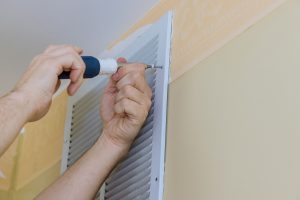 AC Vents For Home Buyer's Guide
Before settling on one particular model of air vent covers, you should keep in mind a few key points. These points are essential to making the most informed decision as a customer and getting your money's full value.
Registers have unique features that can increase their functionality or make installation easier, among other benefits. Take note of these key factors to ensure your register functions the way you want it to.
1. Build Quality
Depending on the manufacturer, the materials used in the hardware can bring an added layer of durability and maintenance to the register. A higher quality material will add structural integrity, among other benefits.
Typically, a metallic build is preferred due to its high durability. It does not bend under pressure and lasts long, with little maintenance required. However, a metal register becomes susceptible to moisture and eventual corrosion due to water damage. Rust can form quickly if the hardware is not treated in a timely manner.
Alternatively, plastic and aluminum are two other common materials used in registers and air vent covers. These are used in units that have a lower price point with a minimal maintenance requirement. There are little to no elements that can break down either of these two materials.
On the other hand, plastic and aluminum are not as durable as metal. Their structural integrity does not provide enough support for proper airflow. In cases where the air pressure is strong, or the vent is blocked, these vents may not be able to distribute the air as efficiently as a metallic build.
2. Installation
Before installing a register or vent to cover up an air duct, you should take note of the installation process. In particular, find out if the unit itself is compatible with the vent or duct to be covered.
When noting the measurements of the area to be worked on, there are usually dimensions listed on the packaging of what a particular unit is compatible with. The first number of this dimension is the width, followed by the height. Matching these dimensions with your own measurements will ensure the hardware can be installed with a snug fit.
Overall the installation of most registers and vent covers are straightforward, involving a couple of screws at the most. There shouldn't be too much trouble setting up the new vents. Having a Phillips screwdriver handy is always a good idea.
3. Versatility
By versatility of the units, we mean how efficient a particular unit is in directing airflow consistently. Air pressure and temperature, as well as direction, are all key factors in any HVAC system.
Various designs of registers handle these features with varying levels of efficiency. Some models may focus more on providing a steady airflow, while others may value the overall coverage instead. There are even technological models that are able to regulate the temperature automatically.
Deciding how you want your register to perform can be helpful in making a decision. Mixing and matching these unique specialties can help you determine which model is the right fit for your house. For example, if you need the air to be directed towards a particular part of the room, a register that has adjustable grilles would come in handy. Otherwise, a vent that has a general distribution but better air pressure or temperature control could be a good option.
4. Maintenance
At the end of the day, these registers and vents are just another piece of hardware to beautify the house and improve our living conditions. As is the case with any hardware, they require maintenance from time to time.
While this is not as important of a factor to consider, it can save you lots of time and energy when inevitable maintenance is required. Most models are able to be opened and cleaned relatively easily. With a simple installation process, it is similarly easy to break it down.
Additionally, there are models available that do not require you to disassemble the hardware altogether. Using other means and methods such as latches and clips, they can open up and give easy access for any maintenance needed.
Looking into how a particular model handles the maintenance issue can come in handy if you want to future proof it-with a more straightforward method of maintenance comes a more effortless user experience.
5. Finishes
Vents and registers are most commonly available in a white finish as they can be easily spotted and blend in with any room's decor. There are, however, other finishes available that do not have any functional value but do add an aesthetic charm.
Color options and trimmings make different models stand out in their design and aesthetic quality. There are an endless number of grille designs to choose from as well as complementary color palettes to boot. Finding one that suits your style will not be an issue with the wide range of options available.
In case you are looking for something specific or wish to customize your hardware for a truly unique look, there are some vents that can be painted safely. As paint can carry fumes that are potentially toxic, these air vents are designed to maintain the colors while providing consistent heating and cooling.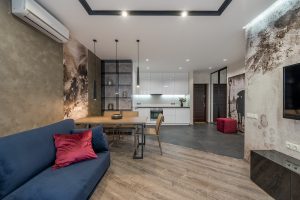 Best AC Vents For Home Verdict
With all these great options of vent covers available, the last step is simply choosing one that is compatible with the size of your air duct.
Keep in mind the factors that affect the register's performance when making your selection. Different models give different results, so be aware of what you are looking for when picking a register.
For the best option in terms of distribution of air, the Accord ABSWWH3126 has a three-directional grille that maintains even airflow throughout any room. Alternatively, the AC Infinity Airtap T4 has smart automatic adjustment controlled by an onboard thermostat for precise control of the air's temperature.
And if you are looking for a cover for a floor duct, the Accord ABFRBR410 has a solid steel construction that is built to last.
Utilizing quality air vent covers can bring the overall efficiency of your HVAC system to a new level. And investing in these covers can ensure valuable returns in the long run!
Related Articles
13 Best Portable Air Conditioner and Heater Combos
How To Hide Your [AC] Air Conditioner Unit?
13 Quietest Portable Air Conditioners
13 Best Smallest AC Tested + Buying Guide for Micro AC's
10 Best Dual Hose Portable Air Conditioners
9 Best Ventless Portable Air Conditioner
Zero Breeze Mark II Portable Air Conditioner
7 Best Through-the-Wall Air Conditioner
How To Clean Air Conditioner Coils Properly