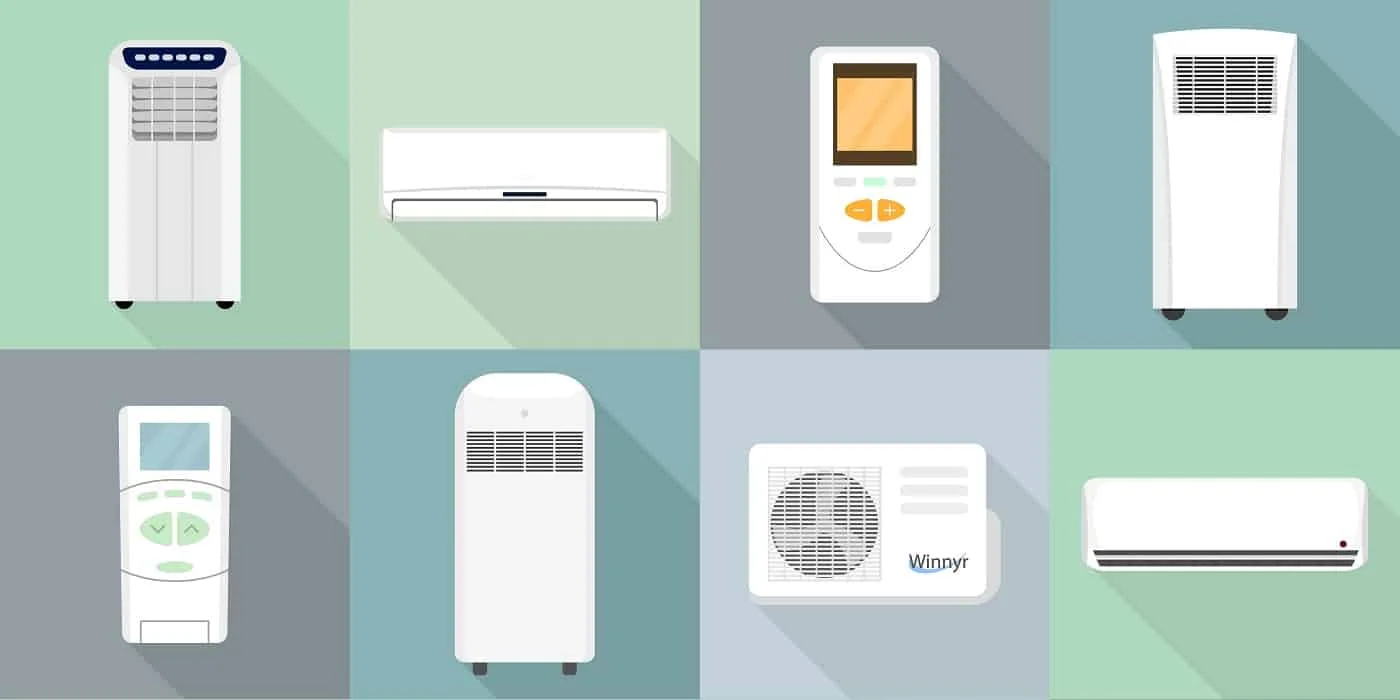 One of the most sought-after units available out there is the DeLonghi America PACAN120EW air conditioner. Although, this is a discontinued product, no longer available on the market.
But is the hype surrounding this unit justified? This is one of the many questions we'll answer today, ensuring that you have all the facts to decide for yourself. 
It's true that the designers have added several quality functions, making this model a top choice for most people. For instance, it comes with an innovative whisper mode for noise reduction, a user-friendly interface, and a powerful filter for removing impurities. 
However, that's not to say it doesn't need improvement. So, we've tried to highlight all these aspects in our guide, discussing why it's popular, while highlighting the areas that could be concerning for potential buyers. 
We've also broken down this guide into different sections; all you need to do is note these points for future reference. Without further ado, let's begin. 
DeLonghi America PACAN120EW Review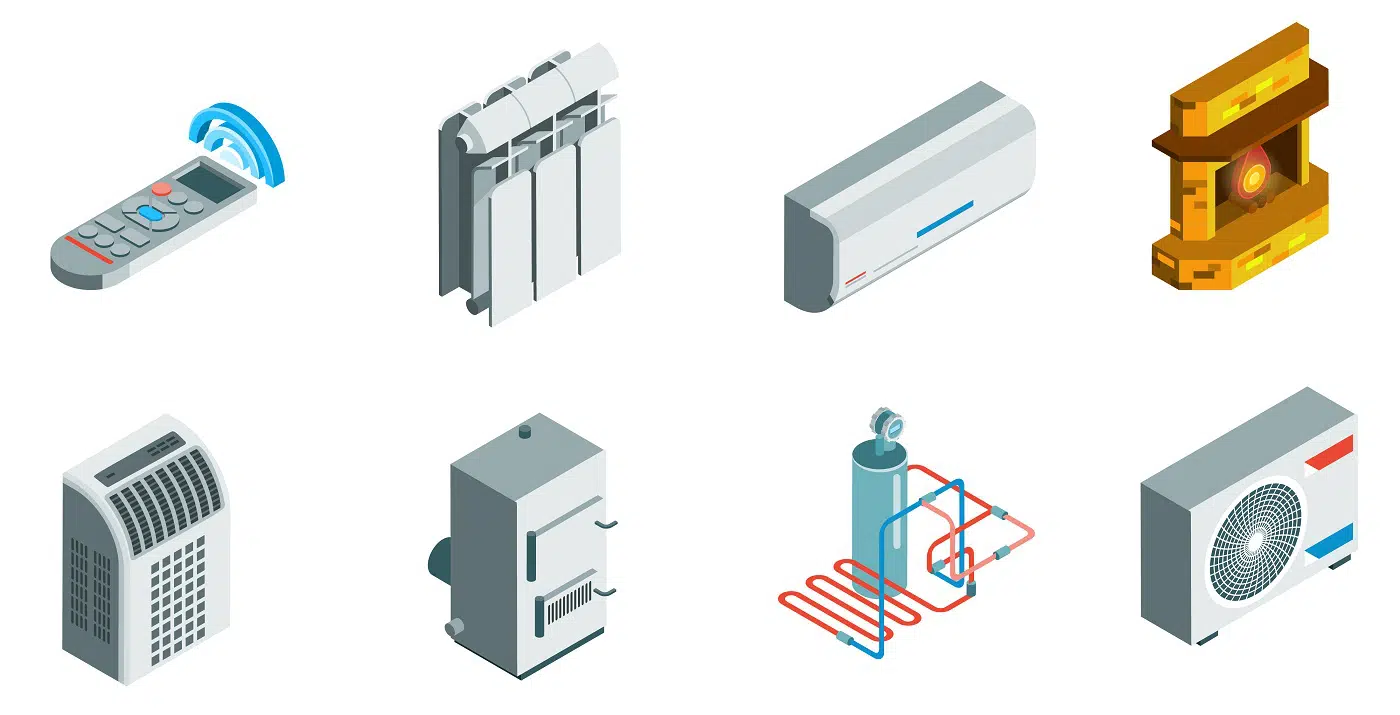 Why Buy This Product? 
We'll begin by discussing the positive features of this model, making it stand out in the market. For your benefit, we've narrowed down the essential attributes in a point format to ensure a better understanding. 
Powerful Cooling Capacity
The most striking aspect of this unit is its powerful cooling capacity, giving it an edge over other models. You'll see it has a total capacity of 12,000 BTU, one of the highest going around. So, let's take a closer look at how it manages to cool the air. 
We found that this device captures moisture from the air and recirculates it back to cool your office or home. To do so, it dehumidifies and cools the air simultaneously by removing 54.95 pints of moisture daily. As a result, this air conditioner is suitable for places with humid climates. 
Dehumidifier
Now, users may choose to operate only the dehumidifier, having several benefits. When used without air-cooling, this machine removes more moisture, around 86.65 pints of moisture-laden air daily. Hence, it makes your home more inhabitable throughout the changing seasons, making you feel comfortable.
BioSilver Air Filter
Another fantastic upgrade is the inclusion of a BioSilver air filter. This ensures that the DeLonghi America PACAN120EW removes bacteria, dust and traps pollen along with moisture. As a result, the air inside your home will be cool and clean, meaning it's perfect for users who have dust allergies and breathing issues. 
User-friendly
The designers have included a remote control for managing its different functions. This proves particularly useful for both youngsters and older people, meaning they won't have to walk to the unit. Instead, they can operate the air conditioner by adjusting the temperature, power, and dust removal function from any convenient spot.
Portable
We loved the inclusion of castor wheels, meaning you can position it in any suitable spot. In that regard, its lightweight design proves useful as you don't need to use much energy to push it around. Plus, these castor wheels are durable and they won't wear out after regular use. 
Energy-Efficient
A significant advantage of using the DeLonghi America PACAN120EW is its energy efficiency. You can control the power without compromising on performance, thereby keeping electricity consumption to a minimum. Hence, it delivers a longer runtime without any hassle. 
Window Venting Kit
Other than that, the engineers have also included a window venting kit for easy installation in most standard windows. It comes with the necessary instructions, allowing you to assemble the components in the correct order. Once fitted, you can consistently maintain the indoor conditions of your room. 
Additionally, you can make customizations, which highlights its efficiency, making this unit suitable for most homes. 
Whisper Mode
Now, it's well-established that most air conditioners produce a sound when turned on. So, the engineers of the DeLonghi America PACAN120EW have developed a whisper mode, ensuring that there's no irritating sound. 
Overall, even when used at full blast, this model has a low decibel rating of 53. Additionally, the whisper mode reduces noise emission by half. But how exactly does it work? 
You can activate the whisper mode at the touch of a button, which changes the fan's settings for more efficient output. In spite of that, this air condition manages to remove a large amount of air, comparable to a high-fan setting, with reduced noise emission. 
We must mention that you shouldn't start the device in this mode. Instead, for the best results, allow it to cool the room to the desired temperature before switching to the whisper mode. 
Temperature Indicator
Users will love its display screen as the designers have used three colors to highlight the different settings. Apart from looking attractive, all colors have a specific purpose, delivering the best user experience. Therefore, when you set the desired room temperature, it displays the setting in one color. 
As the room temperature comes down, approaching the desired value, a second light pops up, highlighting its progress. Finally, when your room is at the correct temperature, a third light helps display the results. In this way, you remain informed about the performance while it ensures easy viewing from across the room. 
Real Feel
We must now discuss its real feel function, delivering the best indoor conditions. It helps balance the ideal humidity level with your desired temperature setting, meaning you won't feel uncomfortable in any room. 
This feature comes in handy throughout the year and helps first-time users find the right setting. Long story short, if you're unsure about the cooling capacity value for any room, enable the real feel function for the ideal atmospheric conditions.  
Sturdiness
Finally, this is a durable unit capable of delivering long-lasting performance. We assure you it will be worth the investment, allowing users to enjoy its reliable output in all conditions. 
What Could've Been Better? 
Now, it's time to look at the areas which need improvement. Firstly, some users have felt that the price of the DeLonghi America PACAN120EW is a bit steep, leading to second thoughts about the purchase. Having said that, you must realize that this is a quality unit, and you need to have a flexible budget for buying top products. 
Other than that, it's slightly bulky, which is an inconvenience. While you won't face difficulty moving it across the floor, it can be tiring to take this air conditioner upstairs or downstairs. Therefore, if you're looking for a lightweight model, it would be best to consider other options. 
Moreover, if you have horizontal windows, it might be difficult to install this unit; you'll need to talk to the supplier before making a decision. While it fits into vertical windows without any hassle, modifications are a must to mount it on horizontal windows. 
Pros
Cooling capacity of 12,000 BTU

Whisper mode for greater comfort

User-friendly interface complete with remote control

BioSilver air filter for removing impurities

Temperature indicator with triple color display
Cons
May not fit in vertical windows

Slightly pricey
DeLonghi America PACAN120EW Buyer's Guide
It's time to progress to our buyer's guide, where we'll be discussing other important factors you need to consider before making the purchase. Although we've covered most of the attributes in the previous two sections, you can note the following points for better understanding. 
Versatility
Before buying an air conditioner, you need to look at its versatility. Due to rising temperatures and global warming, the best models no longer focus on just cooling but improve the quality of life. Be it summer, winter, or monsoon, your air conditioner must be capable of dealing with the changing seasons while proving eco-friendly. 
Price
Another essential factor for buyers is the price, and you need to be flexible with your budget to make the correct purchase. Premium-quality units usually cost more due to their all-round coverage and better functions. 
It would be best to spend a few extra bucks and not compromise on performance. Buying an air conditioner is an investment and choosing a slightly pricey yet reliable model ensures that it delivers consistent output for a long time. 
Ease Of Use
Modern air conditioners must be user-friendly for older people and youngsters to understand the functions. We've seen how the DeLonghi America PACAN120EW has an uncomplicated interface to help users manage its different features. 
Moreover, the designers must detail all the instructions clearly with the help of diagrams so that you can operate it without any hassle. 
Durability
Lastly, irrespective of your choice, an air conditioner must be durable to withstand regular use. It takes time to lower indoor temperatures in extreme heat while the components must hold up well for long-lasting performance. In that regard, the designers need to remember that air conditioners must be capable of consistent cooling. 
Fortunately, the DeLonghi America PACAN120EW has the necessary sturdiness, guaranteeing reliable output. It won't wear out easily, plus its innovative filter mechanism helps lower maintenance.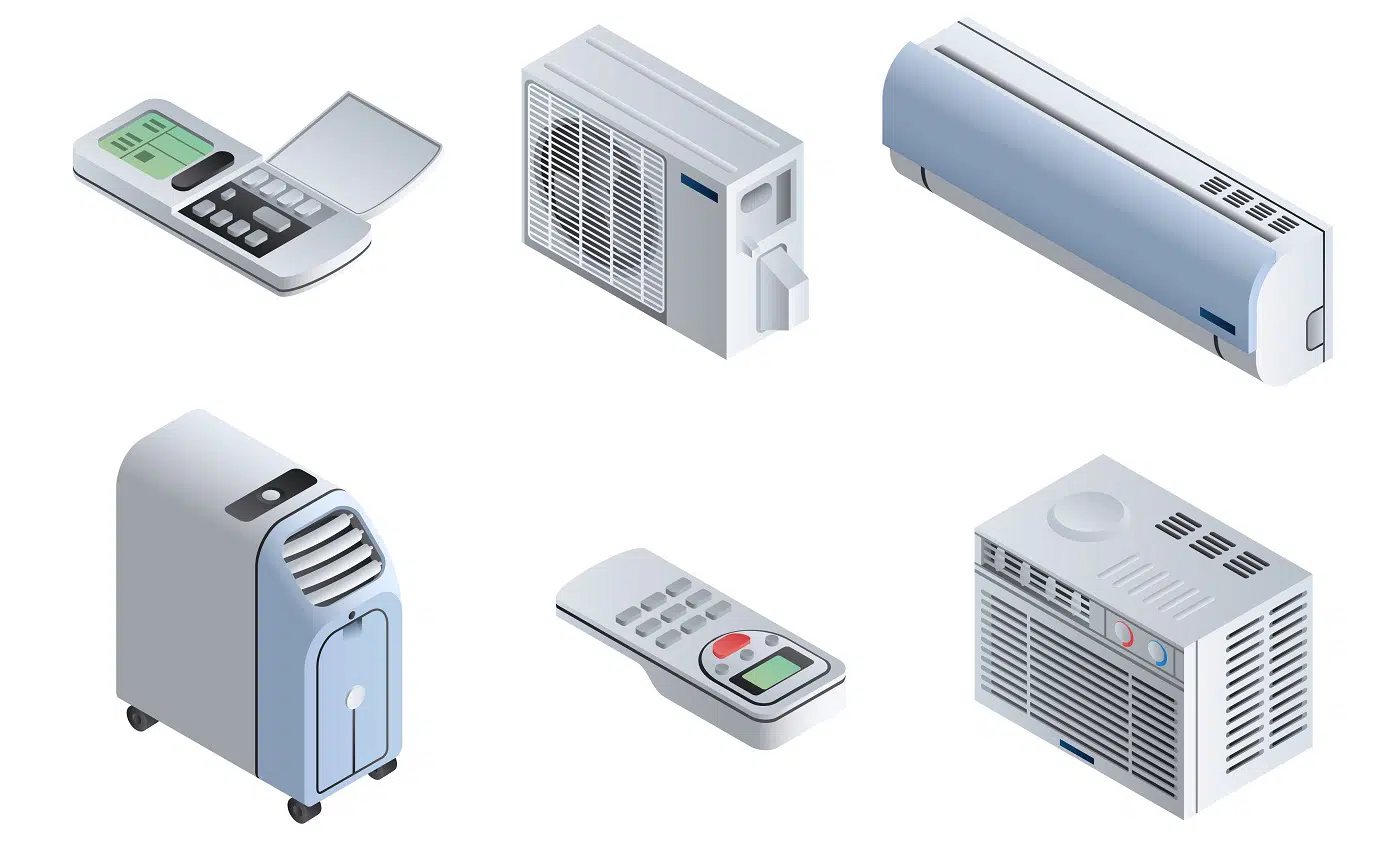 DeLonghi America PACAN120EW Verdict
That's all there is to know about the DeLonghi America PACAN120EW; hopefully, you can now reach a decision. 
Given its many exciting features, you'll have a fantastic experience using this model. It's modern, stylish, and comes with all the relevant functions for the best results. 
Although you'll need to spend slightly more, its quality performance makes it worth the purchase. It's time now to take your leave, but we'll be back with more exciting product reviews. 
Until then, enjoy the coolness and fresh air produced by this powerful air conditioner! 
Related Articles
13 Best Portable Air Conditioner and Heater Combos
How To Hide Your [AC] Air Conditioner Unit?
13 Quietest Portable Air Conditioners
10 Best Dual Hose Portable Air Conditioners
9 Best Ventless Portable Air Conditioner
Zero Breeze Mark II Portable Air Conditioner