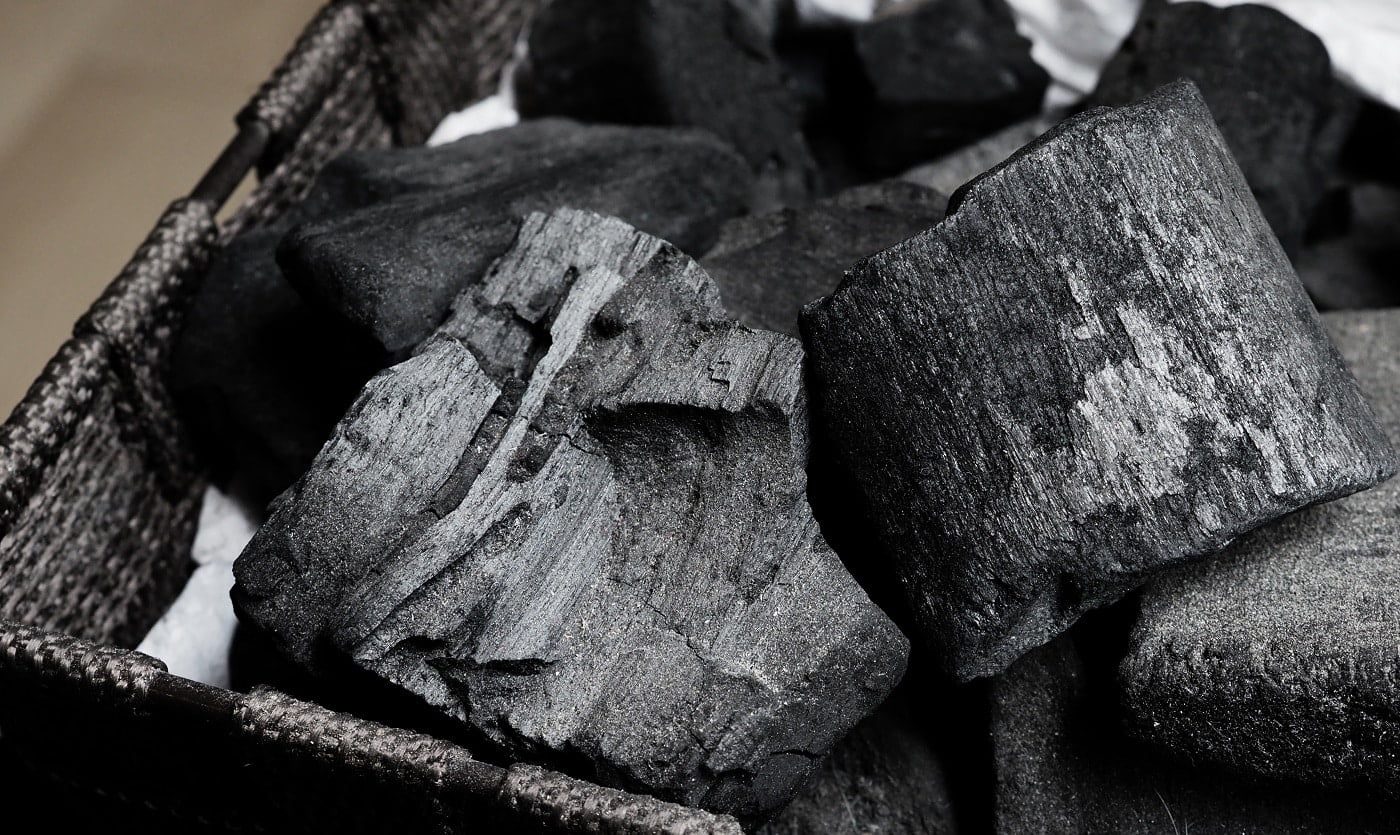 If you are looking for a natural solution for removing the smells from corners of the house; you've come to the right place.
We assume that indoor air is healthier than air on the street, but this is not always true. Some studies show that air pollutants in a house can be pretty high due to mold, stagnation, and water damage.
There are various options on the market to deal with indoor air pollution – from dehumidifiers and spray cans to electric filters. But the most cost-effective and organic way to remove odor is to use bamboo charcoal air purifying bags that contain activated carbon.
One significant benefit of these products is that they remove the small particles of pollutants from the air by absorbing them. Compare this to a spray can air freshener, which only masks the smell of odor with its own strong and sometimes unpleasant scent.
This is why we will be looking at the best options for charcoal air purifiers available these days.
Top Charcoal Air Purifiers
IMAGE
PRODUCT
DETAILS

Our Top Pick

Our Top Pick

House Edition Charcoal Air Purifier

High-quality charcoal bag
Four bags included
Absorbs harmful air impurities

VIEW LATEST PRICE →

Kisx Activated Charcoal Bag

Chemical-free
Set of 6 bags
High-quality charcoal

VIEW LATEST PRICE →

PURGGO PGCARMINI2

Sustainable material
Natural ingredients
Recharges in sunlight

VIEW LATEST PRICE →

Yumybom Bamboo Charcoal Bags

Micro-porous activated charcoal
High-quality bamboo
Four bags per pack

VIEW LATEST PRICE →

MOSO NATURAL 0860002989112

Covers 300 square feet
High-quality linen
Non-toxic ingredients

VIEW LATEST PRICE →

WONDERFUL Angbo

Convenient buckle design
Three different sizes
Removes allergens

VIEW LATEST PRICE →

DTXDTech Charcoal Air Purifying Bags

Ten times more porous
Eight charcoal bags included
Organic bag

VIEW LATEST PRICE →

Datonten Charcoal Air Purifier

Covers 100 square feet floor area
Absorbs excess moisture
Four bags in one packet

VIEW LATEST PRICE →

Tennessee Home Goods Store

Good quality linen
Ten charcoal bags included
Biodegradable components

VIEW LATEST PRICE →

Little Luxe Designs Charcoal Air Purifier

Natural ingredients
Pleasing designs
30-day money-back guarantee

VIEW LATEST PRICE →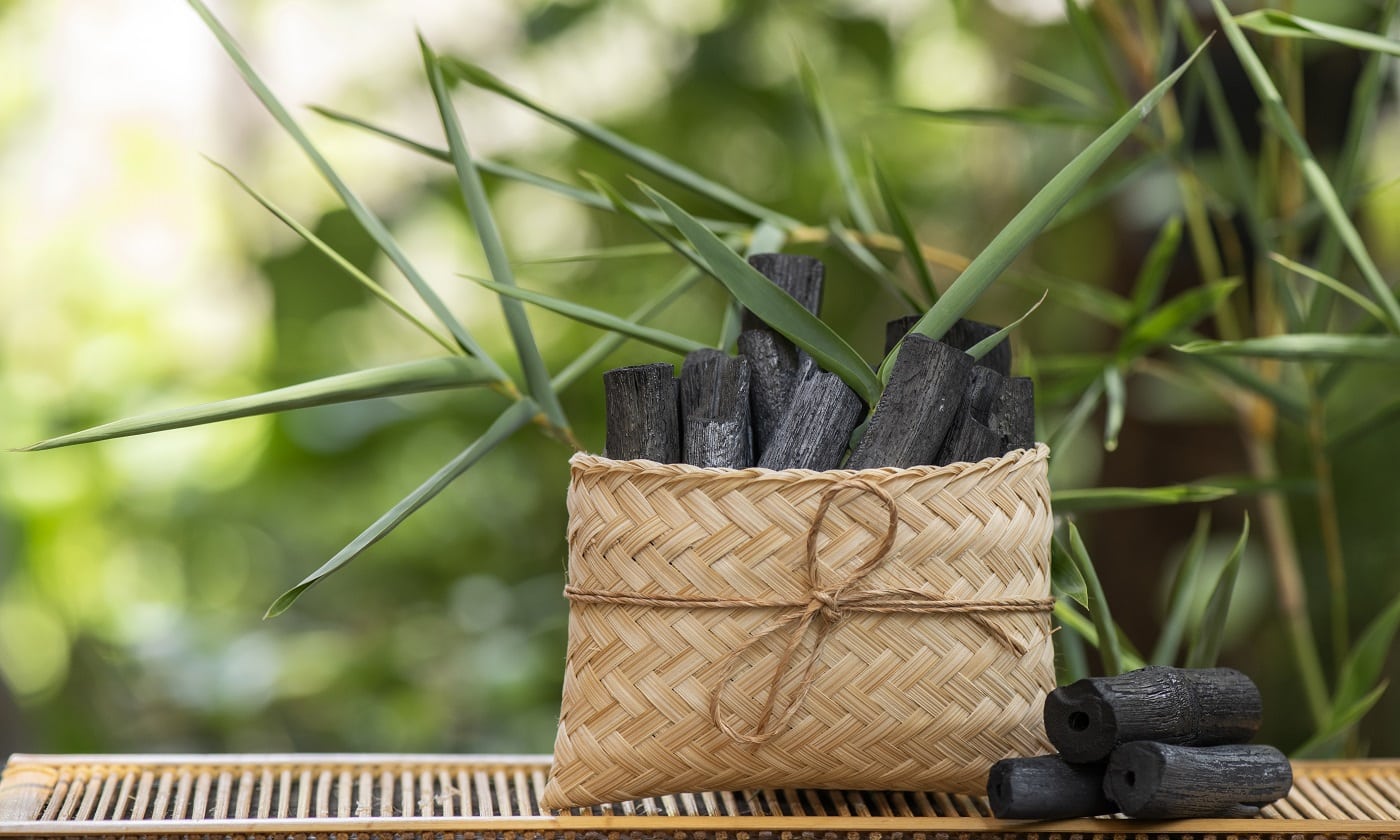 One of the charcoal air purifiers we liked was the lightweight and compact product by House Edition. They come in lovely packages with activated charcoal in each bag to hang in different spaces of the house. It is an excellent option for eliminating odors and decreasing air pollutants.
Why Did We Like It?
The first thing we liked about this charcoal air purifier was the use of natural ingredients for making the bag. Since the outer covering is made of cotton fabric and bamboo, the product is safe for use around kids and pets. Furthermore, people with sensitive skin can handle the bags without worries of allergies.
Apart from that, these compact bags can be hung and can be used in different areas of the house, including – kitchens, bathrooms, and smoking areas. Each bamboo bag contains 200 grams of activated charcoal and absorbs air impurities from up to 90 square feet. What's more, since there are four bags, you can designate each one to a particular area.
This air purifier effectively traps odors and moisture and has a higher absorption rate as compared to other brands. Moreover, they are versatile and can be kept in purses, cars, or even inside the fridge to freshen the air.
What Could've Been Better?
We thought this charcoal air purifier was a good pick for eco-friendly folks and those who prefer a handy option. (It comes with ropes to hang just about anywhere). Although there aren't any major drawbacks to this option, it doesn't have any fragrance. However, this is might be a plus for some individuals.
Pros
Stylish and functional

Safe for children and pets

Long-lasting product

One year guarantee
The next charcoal purifier featured on our list is the Kisx Activated Charcoal Bag. This product comes in a set of six different bags and is versatile for use in all spaces. It acts as a natural air freshener eliminating the need to spray deodorizers.
Why Did We Like It?
Right off the bat, we liked the versatile ways in which this option can be used. The air purifier comes in a biodegradable bamboo bag with activated carbon on the inside. It is compact enough to hang in small spaces like closets, shoe racks, fridges, gym bags, cars, and even RVs.
Furthermore, it is non-toxic and chemical-free, making it safe to hang around children's bedrooms and play areas. It also deals with pet dander and filters odor and airborne particles to maintain fresh air in rooms.
As mentioned before, the package comes in a pack of six—two 200 gram charcoal bags for rooms and four 50 gram bags for smaller spaces like walk-in wardrobes. Unlike spray fresheners or deodorizers, they do not emit strong fragrances and chemicals to clean the air.
What Could've Been Better?
This is a product that uses activated charcoal to bring about air purification. That in itself isn't the problem, but you do need to place it in sunlight frequently for activating the charcoal. During rainy seasons or locations with less sunlight you may need to keep it under sunlight for slightly longer.
Pros
Eco-friendly

Reusable after a month

Prevents excess moisture

Improves indoor air quality
Cons
Needs slightly frequent recharges
Next on the list, we have a charcoal air purifier by PURGGO. This model, PGCARMINI2, might be one of the most long-lasting options out there because it does not need recharging every month. Also, it is made of a tough covering that doesn't wear out quickly.
Why Did We Like It?
The most distinctive feature of this option is its long life span. It is one of those rare charcoal air purifiers which lasts for 365 days without needing any replacement. Thus, this option saves a lot of time and money since it doesnt need any expensive refills.
The next thing we liked about this product was the powerful activated carbon it contained. Not only does it have extensive room coverage, but it also has the ability to reduce dust particles, smoke, odor, and other airborne pollutants in the air.
Speaking of odor, it does not mask the smells with a more pungent fragrance like other air sprays. It instead acts as an air sponge. As air passes through the Porous Bamboo Charcoal, odor particles are trapped on the surface of the charcoal. Lastly, the outer covering is made of bamboo and hemp, which are renewable natural resources making it a sustainable option.
What Could've Been Better?
You could definitely consider this option if you are tired of spraying artificial and strong-smelling air fresheners around the room. And, while this is a valuable product, it is not perfect. One package consists of only two bamboo/hemp bags, so you can only utilize it in two areas of the house.
Pros
Long-lasting product

Safe for allergies

Eliminates odor

Four times more porous
Another odor removing bamboo charcoal purifier comes from the brand Yumybom. This product is the perfect size for any room, closet, or drawer and has lovely grey hemp covering. If you are looking for a recyclable option for a purifier, read further to know details about this product.
Why Did We Like It?
The first thing we like about this product is its sleek and simple design. The bags are made of eco-friendly micro-porous bamboo material with a high-quality linen covering. Each beautifully stitched linen bag is around 6.5 inches in height and 3 inches wide, making it easy to place in any corner of the room.
Other than that, they do a fine job of reducing air impurities like dust and smoke in medium to large rooms. Bamboo charcoal is especially effective in removing odors from cars, closets, refrigerators, pet litter boxes, and bathrooms.
Furthermore, these charcoal bags are environment-friendly and last for two years. Within these two years, you can recharge the charcoal by keeping it in the sunlight every month. After its life span is complete, it can be mixed with dirt in the garden because it is bio-degradable. Lastly, it is available at a reasonable price.
What Could've Been Better?
Since it is a natural product, there aren't any significant drawbacks. However, there is one thing which could be improved. In case you want to hang the charcoal purifier in your car on a door, you might be disappointed. They do not have ropes or holes to hang on walls.
Pros
Easy to use

Bio-degradable

Moderately priced

Replaces air fresheners
Up next, we have an air-purifying bag by the brand Moso Natural. The distinctive feature of this product is that it is designed to look like a jute bag. Its neutral color and neat handbag-like appearance will fit in any room of the house and blend in easily.
Why Did We Like It?
This product is an all-natural, eco-friendly option ideal for improving the air quality for larger rooms. Place it in the corner of the room or at the center table and it will cover around 250 to 300 square feet to maintain clean air in the surroundings.
If we talk about the bag design, it must be noted that it is larger than other options on this list. It is a 600-gram bag that is designed to stand upright and filled with bamboo charcoal. The bag itself lasts for two years with regular rejuvenation, and after that, you can sprinkle it in the garden as a fertilizer for plants.
Most importantly, it is incredibly effective in removing dust, odors, smoke, and moisture, thereby reducing the growth of mold spores in the air. This charcoal air purifier doesn't merely mask odors for the room but removes them entirely from the air.
What Could've Been Better?
Moso Natural is a charcoal air purifier that is a safe alternative to artificial and harmful to health. Although it is reasonably priced and absorbs the odors well in large rooms, one package provides only one bag. For separate rooms, you need to purchase separately.
Pros
Compact size

Lasts up to two years

Chemical-free

Fragrance-free
Cons
Only one bag per purchase
This air purifier and freshener by Wonderful Angbo is made of 100% natural bamboo activated charcoal and has versatile uses throughout the house. If you are looking for a portable air purifier at a reasonable price, this might be the right product for you. Read on to find out the details.
Sale
Why Did We Like It?
One of the first things we liked about this air purifier was that it's pretty effective in removing peculiar and musty smells from rooms and bathrooms. This material has a highly porous structure which has excellent adsorption properties. This is why it removes different odors, smoke smells, VOCs, dust, and many other airborne particles.
Another distinct attribute is the variety of sizes provided in one purchase- a total of 8 bags of charcoal air purifiers in 3 sizes. The 100-gram size ones fit in closets, drawers, and cabinets, while the most oversized 200-gram bags can be used in small rooms. The smallest of all is the 50-gram mini charcoal bag which can easily find in shoes, boots, and gym bags.
Apart from this, the bags need to be put in the sunlight each month to rejuvenate. Lastly, they also come at a reasonable price.
What Could've Been Better?
These charcoal air purifiers are a solid option if you are looking to select a product that gives value for money. But on the downside, some reviewers had trouble activating the charcoal. Also, it does not remove large particles like pet hair and pet dander.
Pros
Adjusts air humidity

Pet-friendly

Organic and reusable

Sleek design
Cons
Unreliable activation and rejuvenation
DTXDTech has a natural solution for air freshening, bags of activated bamboo charcoal. The material is ten times more porous than regular charcoal. Additionally, it is non-toxic and free from artificial chemicals and additives. Read further to know more about this organic air purifier.
Why Did We Like It?
First of all, using this charcoal air purifier is a great way to keep the surrounding air clean and fresh. This product comes in organic linen bags which contain activated carbon. The carbon acts like a sponge by neutralizing all foul odors, VOCs, dust particles, and smoke, thereby preventing mold spores in the home air space.
Secondly, this product comes with a total of 8 carbon filter bags. The package includes two 500 gram bags that can be placed in bedrooms and living rooms, four 200 gram charcoal bags, which are appropriate for desks and tabletops. The smallest 120-gram bags are perfect for hanging in closets and bathrooms.
Apart from this, DTXDTech sources its activated charcoal from the very best places in SouthEast Asia. Finally, this product is 100% organic and is available at a great price.
What Could've Been Better?
Charcoal air purifiers like this one are a simple and natural solution to combat volatile organic compounds and odors to improve air quality. While this product may have ticked all the boxes, it fell behind in some fundamental aspects. As such, the package didn't come with detailed instructions on recharging by sunlight.
Pros
Safe to use around children

Recyclable without waste

No harmful additives

Easy to use
Another option for your consideration is the natural air purifier by Datonten. These charcoal bags look like pillows from afar and give a cozy and relaxed look to the room. Like many other purifiers, they help to reduce VOCs and odor-causing pollutants to improve air quality.
Sale
Why Did We Like It?
The first most appealing thing about this product was the adorable patterns on the cover of the bag. These cute and casual images add a homey and relaxed atmosphere to the room. Thus, along with purifying the air, this product also adds to your home decor.
Along with that, it has an activated carbon filter mechanism that reduces odors, smoke smells, VOCs to provide clean air. This is possible because each bamboo charcoal bag has millions of tiny cavities and porous openings which absorbed the pollutants, leaving only fresh air.
Furthermore, these bags are reusable as long as you have sunlight pouring in through your window. Simply activate it with sunlight, and they will last for up to two years. Also, this product is safe to place in a household of pets and comes at a competitive price.
On a side note, their customer service is remarkable in case you have any queries.
What Could've Been Better?
While we didn't find any major drawbacks worth mentioning, you will be disappointed if you were expecting a gentle scent around the bags. All four bags contain only pure activated charcoal and have no traces of chemical fragrance or additives.
Pros
Natural air purifier

18-month warranty

Safe for pets

Cute and casual design
Coming up next on our list are the versatile charcoal air purifying bags by the All American brand Tennessee Home Goods Store. Not only are these products great at refreshing the air, but they are also gentle on the environment. Read further to know the details.
Why Did We Like It?
The thing we liked the most about this product was the number of different bags of all sizes they provide – all in one neat package. It comes with four purifying bags weighing 500 grams, which are great for use in larger spaces like bedrooms and living areas.
You also get another four bags with 75 grams of charcoal in them each, which easily fits in purses and drawers. As a bonus, you also get two mini packs, especially for keeping the fridge odor-free. Not only that, these air purifiers are great at absorbing excess moisture from the air making for a decent dehumidifier.
We must also mention that these products are designed, tested, shipped, and stored entirely in the United States, so you can expect a high-quality product that is tried and tested. Also, in the spirit of family and positivity, these charcoal bags carry inspiring messages of "Faith, Love, Hope, and Joy," which are perfect for any American home.
What Could've Been Better?
In all honesty, this option provides excellent value for money at a fairly decent price. But when it comes to powerful air purifying performance, there were mixed reviews from users. While some said the purifier worked perfectly, others thought it didn't reduce odors from cars and closets.
Pros
Travel friendly

Non-toxic

Versatile use

Safe to use around children and pets
Next, we have another solid option for those people considering all-natural and organic products for their next purchase. The bamboo charcoal air purifier by Little Luxe Designs is a great choice for achieving pollutant-free homes while being in harmony with nature.
Why Did We Like It?
Let's start with what we liked the most: the use of eco-friendly materials in their products. Little Luxe Designs has made this air purifier without using any artificial chemicals, plastics, or fragrances that are safe for home and office spaces.
Moreover, these charcoal air purifiers are capable of removing volatile organic compounds, dust particles, and smoke to improve indoor air quality. It absorbs the extra moisture from the air, thus reducing the growth of mold spores too.
To add to that, these bags can cover around 100 square feet of floor area and last much longer than chemical air fresheners. If you think about it, the canned spray fresheners last maybe a month or two with regular use. Compared to that, the organic charcoal air purifiers last for two years with periodic reactivation.
Lastly, we love supporting socially responsible businesses which take environmental concerns seriously. Apart from having a completely biodegradable product, this brand plants one tree for each bag sold.
What Could've Been Better?
These purifying bags are much sought after for their organic ingredients and approach paired with cute palm tree and pineapple-designed covers. However, while this product takes care of odor-producing pollutants and VOCs, it does little to help with pet dander and pet hair.
Pros
Eco-friendly

Improves air quality

Affordable price

Hypoallergenic
Cons
Doesn't help with pet hair
Here we have another choice product by Basic Concepts, which provides a total of 4 bags of pure bamboo charcoal. Each bag weighing 200 grams is small enough to conveniently pace in cars, refrigerators, and even gym bags. Let's take a look at some of the details in the next section.
Why Did We Like It?
To begin with, we need to talk about the practical way this product deals with foul odors, VOCs, and dust in the environment. This option comes in a packet of four air purifying bags which can be placed anywhere in the house to reduce musty smells.
The activated carbon in the purifying bag loses its efficiency in three or four weeks. But the benefit of charcoal is that it can be reactivated by placing it underneath bright sunlight. Whenever you feel the bags are losing the power to reduce foul smell, put the bag near a window with ample sunshine for a few hours and reuse it.
Apart from that, the bag comes in a neutral grey color which blends in any setting without looking out of the place. Finally, we'd like to mention their strong customer support service which even offers lifetime replacement of the product.
What Could've Been Better?
While organic air purifiers have become more popular over the years, not everyone knows how to use these activated charcoal air purifiers. Some online reviews had a difficult time understanding the reactivation process because the packaging did not include an instruction manual.
Pros
Natural dehumidifier

Neutralizes foul odors

Lasts for two years

24/7 Customer support
The next option on this list is the charcoal air purifier by the brand Fresh Green. It is a moderately-priced product that includes four bags per purchase. Along with removing unpleasant and musty smells, it also blends in well with household furniture.
Why Did We Like It?
In our search for the best air purifier, we stumbled across this charcoal bag option by Fresh Green. The highlight of this product is that it is all-natural and biodegradable. Since bamboo charcoal becomes extremely porous when activated, it makes for a great replacement for automatic air fresheners or spray cans.
Moving on to the bags, this option provides four linen bags containing 200 grams of charcoal chunks. Each bag has a hole on the top corner with a rope around it. This factor is beneficial when you want to hang these bags on hangars, doorknobs, closets, and cars.
Besides this, pet owners can find many uses for this air purifier. Anyone with a pet will know the reek of litter boxes and pet beds. This is where the charcoal bag comes in. You need to place the bag near your pet's bed, playing area, and litter box, and it will significantly reduce the smell.
What Could've Been Better?
Using these air purifiers can drastically change the air quality of the rooms, and many people will appreciate that it is unscented. But some things were amiss. As we mentioned, it removed pet odors and scents, but it does not remove dust, pollen, and smoke.
Pros
Safe to use around pets

Long-lasting purifier

Absorbs odor

Eco-friendly
Cons
Doesn't help with dust and pollen
Another brand that delivers air purifying mechanisms using bamboo charcoal is Wyewye. Their bags are filled with activated pieces of charcoal chunks instead of powder, and this makes it more efficient for moisture absorption. It provides 12 bags in total, so read more about it if you are interested.
Why Did We Like It?
One thing which caught our attention was the presentable packaging. It comes in a pack of 12 charcoal-filled bags along with hooks for each one. One bag contains about 90 grams of activated bamboo charcoal and has a wide hole on the top corner. This is where you attach the "S" shaped hook and hang it wherever required.
Moreover, the activated carbon in the charcoal efficiently absorbs moisture from the air acting as a natural dehumidifier. Along with that, when air passes through the caron, it traps dust particles and VOCs, which reduce the number of mold spores in the air and prevent allergic reactions.
Apart from air cleaning benefits, these bags are small enough to fit in shoes, drawers, and cabinets. However, they need to be kept in strong sunlight every 20 days for 2 – 3 hours to recharge.
What Could've Been Better?
Even though this product has many uses in the house, one bag may be too small to create a difference in the air quality. Small rooms need at least 5 -6 packs, and large rooms need 7 -8. For some people, too many small bags are inconvenient as compared to one medium-sized bag.
Pros
Natural dehumidifier

Convenient size

Reusable every 20 days

Multipurpose uses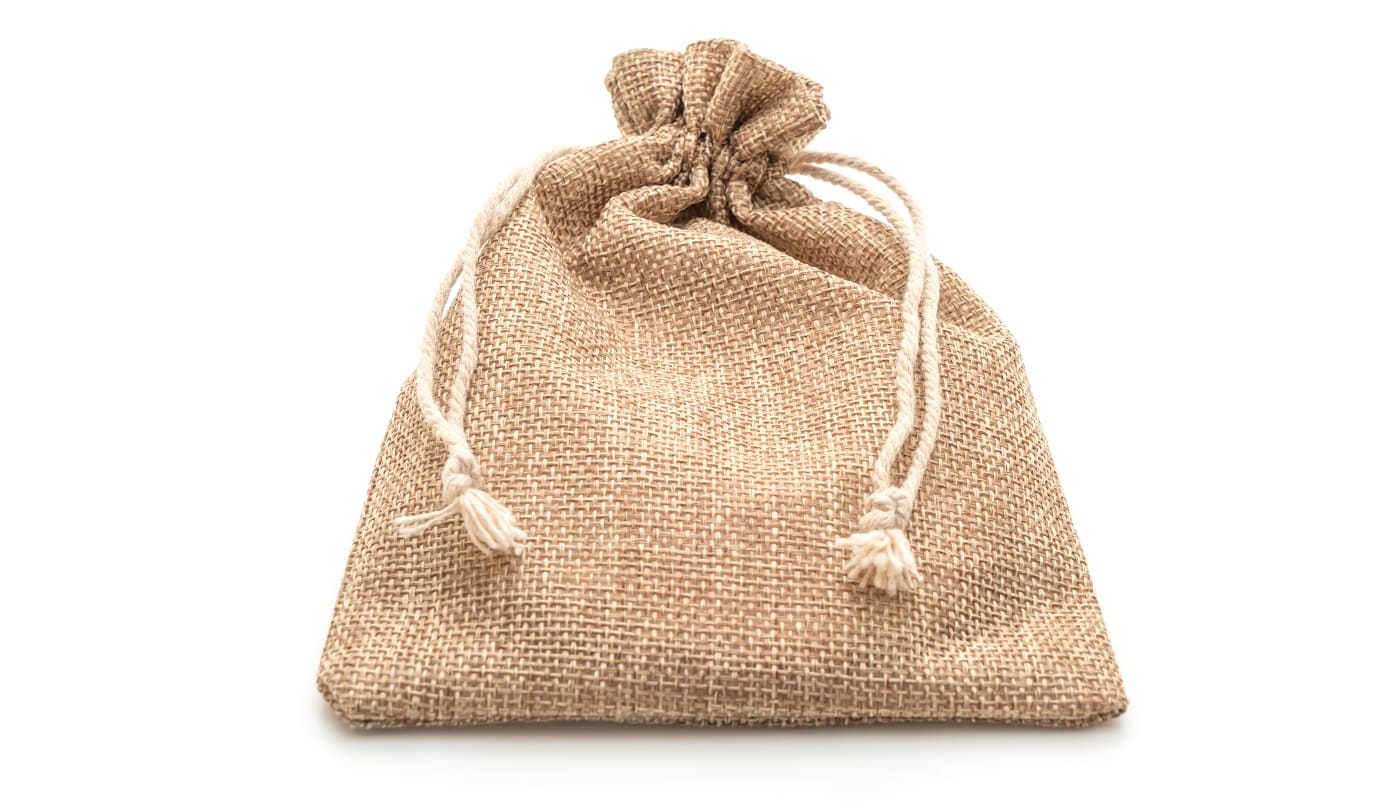 Charcoal Air Purifier Buying Guide 
Using bamboo charcoal for purifying air has a list of benefits – it is non-toxic, organic, eco-friendly, and replaces chemical-laden sprays. This is why it has seen an increase in popularity for those who do not want to continue using conventional air fresheners.
But considering the dozens of options, how do you know which one is right for you? For this reason, we have created this buying guide so that your selection for a charcoal air purifier is simplified.
Here are a few things you need to consider when choosing a charcoal bag.
1. Application
Most people think of buying an air purifier when there is a specific problem they want to fix. It could be the car smelling off for a few days or new furniture which gives off a chemical stench strong enough to give headaches. Others want to improve the quality of air, especially to combat pet smells.
Ultimately, defining your purpose for buying an air purifier will help to begin with your decision-making. If you are sensitive to fragrances, opting for an organic solution over a chemical/ spray one is a no-brainer.
Finally, the size of the room needs to be considered if you are looking to use the bag for an entire room. Most large rooms will need 3 or 4 air purifying bags weighing 500 -600 g to keep the whole room fresh, but this varies across brands.
2. Charcoal Purity
Many users do not know this, but activated charcoal in the bags comes in two kinds – powder and chunks. Since the actual bamboo charcoal is always covered by an opaque cloth covering, distinguishing them is challenging. Charcoal chunks are more porous than the powdered form and thus make a more potent air purifier as compared to powdered activated charcoal.
Another factor that matters is the source. Charcoal can come from various sources – wood, coal, and bamboo. What is unique about bamboo charcoal is the plant's sustainability. Bamboo plants proliferate quickly, and they aren't a non-renewable resource like coal.
3. Bag Material
Almost always, activated charcoal pieces or powder come in small bags. For proper ventilation, most companies use a natural fabric like cotton, linen, jute hemp. Linen is most commonly used for making bags of activated charcoal because the material is breathable and sturdy.
Since this fabric will not go in the washing machine, the bag needs to be placed in a dry place lest it gets dirty. Some charcoal bags are sealed, and you cannot open them even if you want to check the charcoal. There isn't much you can do in that case, but if the charcoal bags do open, you can wash only the fabric.
4. Packaging
The packaging includes all the add-ons which the air purifier comes with. Bamboo charcoal bags come in a variety of shapes and sizes for different applications.
For example, a small cylindrical one or a tubular-shaped bag is ideal for putting in shoes to remove the stench of used shoes. And while most charcoal bags are rectangular or square, some of them are small and flattened out to fit in tiny spaces like purses.
If we talk about bag sizes, the amount of charcoal that fits into the bag varies for different companies, but the standard amounts are – 50 g, 120 g, 200 g, and 500 g.
5. Functionality
There are two types of people in the world – those who prioritize function and the other who cannot compromise on aesthetics. There might be a third kind who want an equal balance of both. Now depending on which person you are, the type of charcoal purifier you select will differ.
Sometimes it's not about personal preference but location. If the hidden corner of your basement is musty, there is no need to purchase a decorative bag for that spot. But, if you need one in your living room or somewhere the product is visible, then you can select a fancier one.
6. Budget
Suppose you are on a budget; it's wiser to buy a small but genuine product for testing. Test it in a closed space to see if this one is right for you. If you like it, you can buy another one from the same brand.
The best quality charcoal bags last for around two years with frequent rejuvenation from sunlight. Don't make the mistake of buying an inferior quality product because, at the most, it will last up to 3 or 4 months.
Besides, even though the high-quality charcoal purifiers are more expensive, they will last longer and prove to be an economical option in the long run.
7. Customer Support 
While you are considering the quality, budget, and other factors for some of the best air purifiers, do remember to note the service provided after the purchase is complete. Any company worth its salt offers basic customer support for feedback and inconsistencies, if any. You can write an email or chat with them in real-time if you have difficulty with instructions or quality.
Also, before purchasing, check terms and conditions at the back of the package or online descriptions to check the warranty. Many good companies provide a replacement guarantee or a money-back policy for two or three years.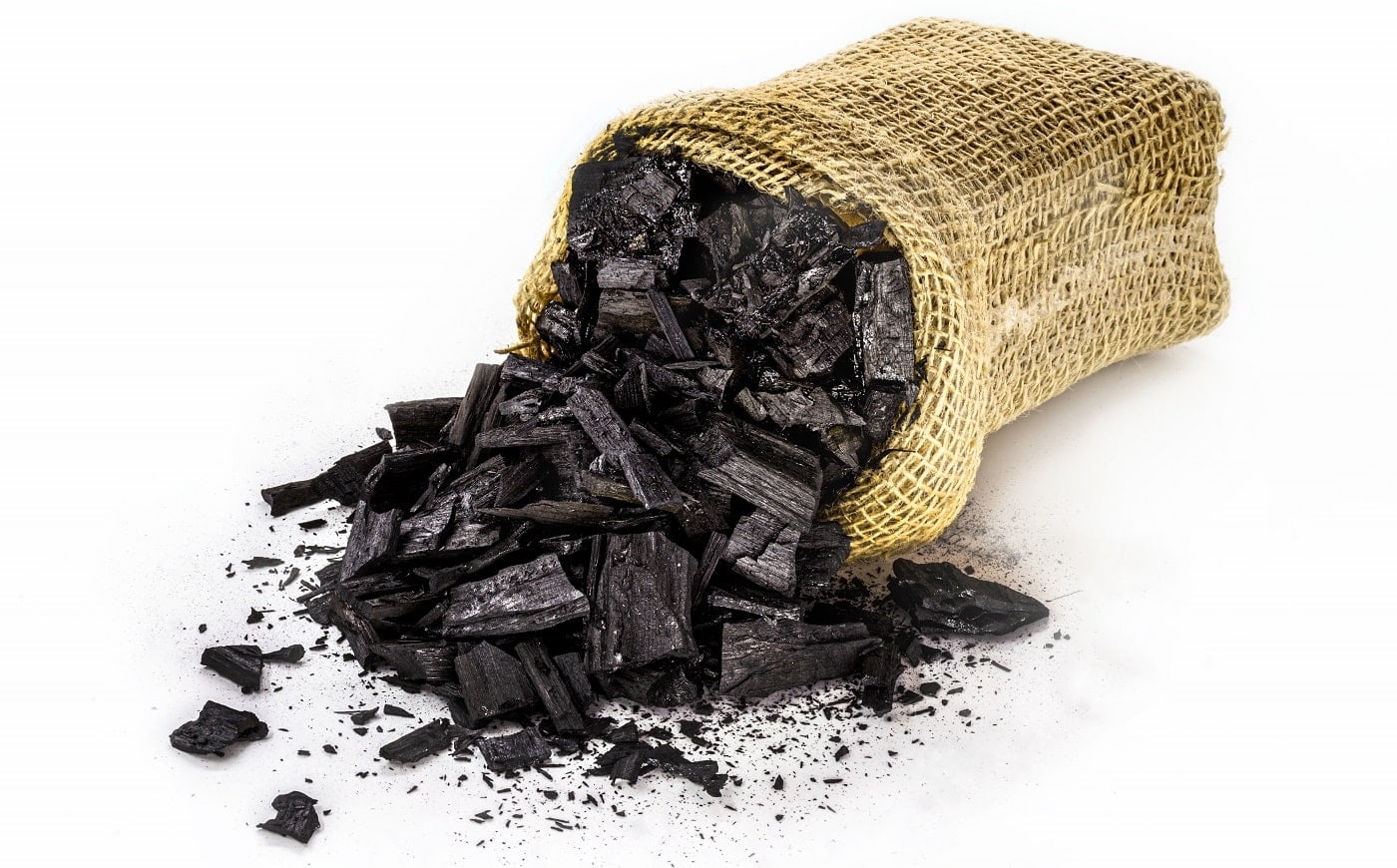 Verdict
So these were our thoughts about some of the best air purifiers on the market right now. As we said, more people are looking for non-toxic and organic options to replace harmful chemicals for freshening up the room.
And that is why the demand for safe and natural alternatives like bamboo charcoal is surging.
Out of all these great options, there were a couple that stood out to us. The PGCARMINI2 Charcoal bag by the brand PURGGO was one reliable and long-lasting product that was handy enough for smaller corners and rooms.
The next one we liked was an elegant and eco-friendly air purifier by House Edition. It had a beautiful linen cover and absorbed odor particles from over 50 square feet, perfect for a closet or bathroom.
We hope our reviews and buying guide helps you figure out the right choice of bamboo charcoal air purifier for you. Let us know about your selection in the comments.
See you next time!
Related Articles
15 Air-Purifying Plants for a Healthy Home
13 Best Charcoal Air Purifiers
13 Best Air Purifiers for the Baby
10 Best Shop Air Filtration Systems
13 Quietest Portable Air Conditioners
Coway AP-1512HH Mighty Air Purifier Review
Honeywell True HEPA HPA300 Air Purifier Review
SilverOnyx Air Purifier Review [All You Need To Know]
9 Best Air Purifier for Cigarette Smoke
Pure Enrichment PureZone 3-In-1 Review
Levoit LV-H132 HEPA Air Purifier Review
AeraMax 300 HEPA Air Purifier Review
9 Best Air Purifier for Mold, Smoke & Dust
11 Best Air Purifiers for Mold & Mildew
11 Best Personal Air Purifiers
43 Insanely Cool Basement Bar Ideas for Your Home
10 Best Urpower Essential Oil Diffuser
What Size Humidifiers Do I Need?