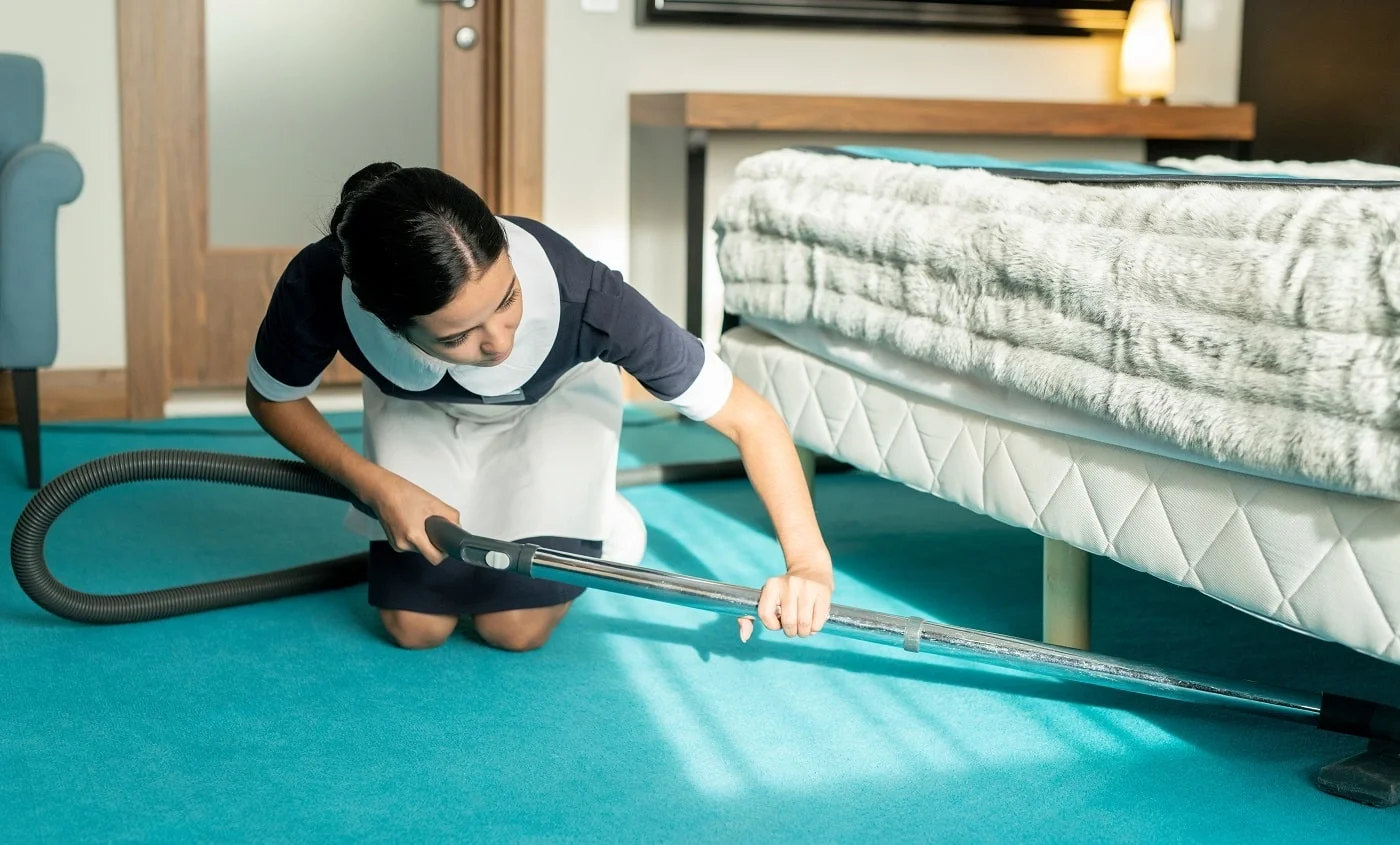 Are you tired of repeatedly buying a new vacuum hose? Or are you new to the world of vacuums and need one for your cleaning chores?
Whatever the case is, this detailed guide will help you get rid of your confusion.
We understand how important it is for you all to keep your home clean and shiny. Thanks to vacuum systems, maintaining a prim and proper house has become easier than ever. But vacuum systems are incomplete without a useful hose.
To further simplify the task of keeping your living space clean and hygienic, we have curated this list of the best Vacuum hoses currently available on the market. Keep reading to find out all that you need to know about it.
So, without further ado, let's get started!
Best Central Vacuum Hose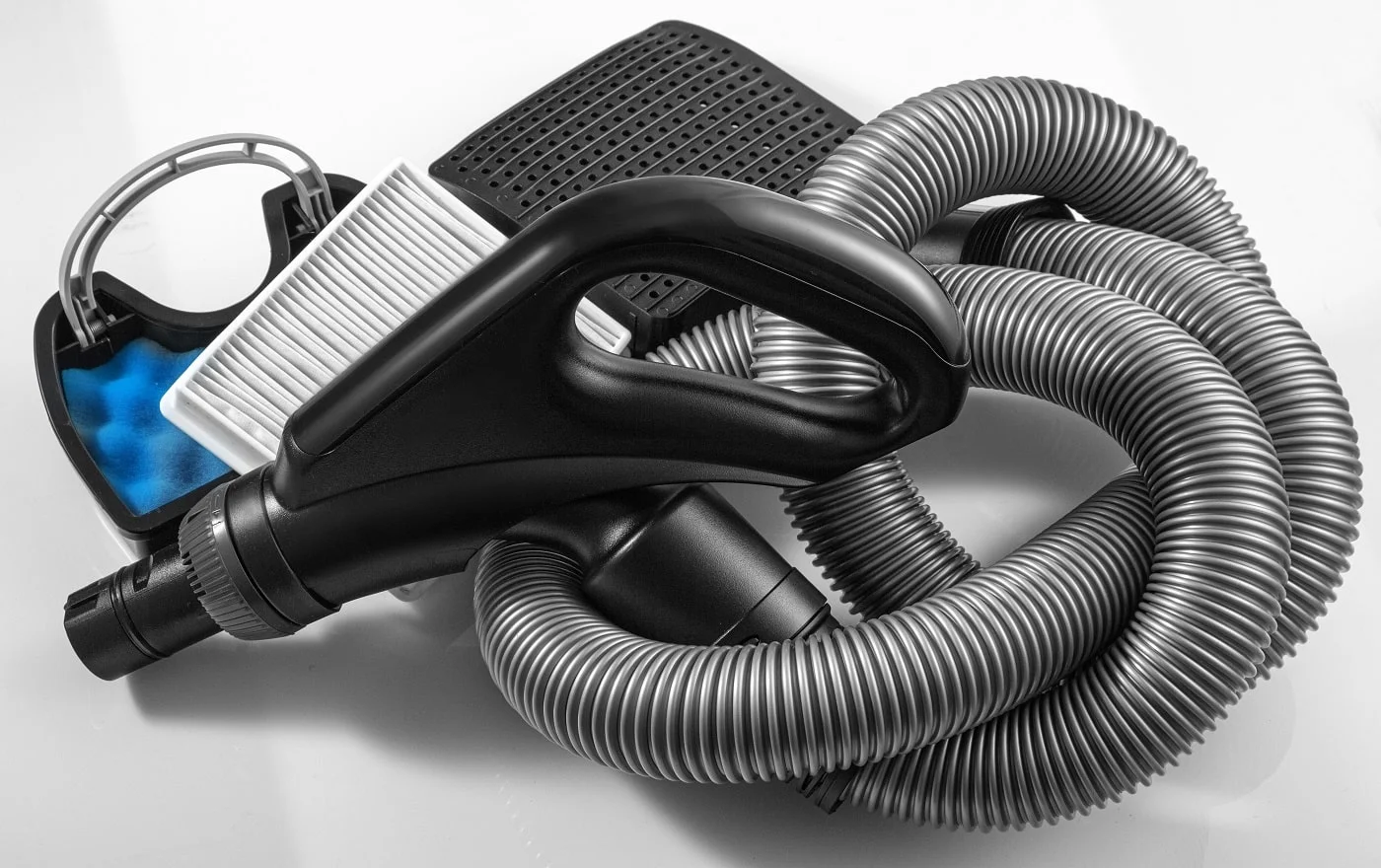 Let's start our list strong with this fantastic central vacuum hose by Ovo. Now, if you are familiar with the vacuum market, you might already know how well-established this Canada-based company is. Without wasting any time, let's get to know more about this hose.
Why Did We Like It?
First things first, this universal vacuum hose is 40 feet long and one of the most affordable options available on the market. It's almost surprising that we found a hose of this length in such a low price range.
It has an inner diameter of 1.5 inches and is compatible with most of the inlets in US homes. Due to frequent folding and bending, hoses often develop kinks. But this one has a swivel at its handle, which prevents it from kinking. Equipped with a switch control, you can turn it on or off at your convenience.
Ovo is a trustworthy brand and looks after its customers well. Suppose at any point you encounter difficulties with your vacuum or hose installation. In that case, Ovo is happy to provide technical support at its toll-free number and repair service in its service center. 
What Could've Been Better?
It is a piece of well-rounded vacuum equipment with almost no flaws. The tube is well received on the market with very high customer ratings. Given its long length, it weighs around nine pounds. Some might find it heavy, but it only makes it more durable and crushproof.
Pros
Can be toggled on and off by a switch

Doesn't kink

Cost-effective

Friendly customer service
Next in line, we have a high-quality crush-proof central vacuum hose by Broan-NuTone. Ideal in shape and size, this lightweight hose consumes minimal voltage while cleaning. Backed by the assurance of a well-established brand like Broan-NuTone, this one offers an array of high-class features.
Sale
Why Did We Like It?
CH235 hose has a length of 30 feet and an inner diameter of 1.38 inches. Its dimensions are ideal for easy cleaning.
The long length allows you to clean a room 1,000 square feet in area. The diameter is perfect to fit with most vacuum inlets. We'd like to tell you that this tube comes with a universal hose end compatible with all the vacuums from the same brand and other standard inlets commonly found in homes.
Let's talk about durability. Its vinyl-reinforced rugged construction makes it long-lasting and difficult to crush. The outer structure of the hose is built in such a way that it springs back to its original shape after use. This ensures that it doesn't suffer any kinks or damage and is also quite convenient to store. 
What Could've Been Better?
Lightweight and easy to handle, this hose is perfect for making your house spotlessly clean. However, the only thing we felt that could have been better is its length. It is a little shorter when compared to the price. But the durability and versatility more than compensate for it.
Pros
Low voltage

Springs back to the original shape

Universally compatible hose end

Vinyl construction
Cons
A tad bit short in length
Loaded with essential premium accessories, this kit is an all-rounder. It has all the equipment that you'll most likely need while installing or using your vacuum system. The kit comes with the option of hoses in four different lengths, each sold separately so that you can buy one according to the size of your room.
Why Did We Like It?
We could see the excellence of this package right from the beginning. First and foremost, it is such a thoughtful gesture from the company's side to include every essential accessory in a single set. It comes with a battery power nozzle, a floor tool, a combination tool, two air turbines, and an extendable wand.
Not just that, but the hose is also extremely flexible and lightweight. It is compatible with all the major brands of central vacuums like Hayden, Vacumaid, Eureka, Vacuflo, and many more, along with the air turbine nozzles. In broader terms, 93070 works well with any accessory of size 1.25 inches.
The tube is equipped with the latest tech, allowing you to activate the central vacuum remotely through exposed contacts in the valve inlet. One of the floor nozzles is multi-surface and works equally well on both hard floor and carpeted areas. The other one is a specially designed hard floor brush. 
What Could've Been Better?
Coming in a bag full of essential gear, this hose is hands down one of the best on the market. But we have one minor complaint that we'd suggest the company looks into. The hose is incompatible with electric air nozzles. Rest assured, everything is on point.
Pros
Flexible structure

Compatible with a lot of accessories

A complete package of vacuum gears

It can be operated remotely
Cons
Incompatible with electric air nozzles
We're almost halfway through our informative list now. Pay attention because we have another exemplary vacuum hose from the same trustworthy brand. Cen-Tec Systems is a prestigious US-based company that delivers high-quality vacuum cleaners and commercial and residential accessories. Let's get into the details of this one.
Why Did We Like It?
While cleaning your house with this one, you won't get fatigued, and there's a logical reason behind that. Firstly, the hose has a lightweight carcass, which makes it effortless to handle. Secondly, it is armed with a 360-degree swivel handle with a comfortable grip that lets you navigate it single-handedly.
It comes in two lengths, 30 feet, and 35 feet. The industrial standard for hoses is 30 feet, but this one goes a step ahead and offers extra five feet for the sake of convenience. Due to its longer length, it is ideal for large and spacey areas.
Perfect for industrial use, it works well with valve inlets typically found in offices and factories. The hose has a pearl gray finish and Eva body, because of which it doesn't leave any dark markings on your precious tiles or walls while vacuuming. 
What Could've Been Better?
Just like the previous one, it is not fit to work with electric air nozzles. Apart from that, we don't have any complaints. Some might find it to be in a higher price range, but our opinion is that it is worth the price with all the features.
Pros
Tireless comfortable cleaning

Can clean a huge area without difficulty

The light color doesn't leave behind markings

Flexible handling
Cons
Doesn't work with electric air nozzles
Now moving past our mid-point, there is a central vacuum hose from Ultra Clean. Good news if you love having different options, this one is available in two different colors and lengths along with four different styles. Are you intrigued by the options, or do you find them overwhelming? It's okay, sit tight, we'll tell you all about it.
Why Did We Like It?
While more choices mean more confusion, it also means that there is a higher chance to meet your specific needs. 35 feet long and 1.5 inches wide, this hose is compatible with several brands like Beam, Kenmore, NuTone, Eureka, Ovo, Canaval, Husky, and many more.
Coming back to the options, you can decide on direct connect or pigtail-type end design. Direct connection allows only single connectivity, while pigtail hose allows double connectivity. It is available in two lengths of 30 and 35 feet. Furthermore, you can either get it in white or silver color. All the options are available for mixing and matching according to your preference.
It has a spring-like structure which prevents it from external crushing and makes it easier to store. Equipped with a handle, it has a good grip and easy handling. 
What Could've Been Better?
A few setbacks of this hose model are that it is not compatible with an oblong or square plastic wand system. Therefore it is advisable to select another tube if you have these types of wands. Secondly, you'll need the latest version of the upper wand for your power hose.
Pros
Leaves scope for fulfilling your specific needs

Offers a pig-tail end cuff for multiple connections

Works with all 1.5 inches of accessories

Flexible spring structure
Cons
Needs the latest version of the upper wand
Offering hoses of three different lengths, Nadair is a Canada-based brand renowned for its top-class hoses and high-quality central vacuum systems. Spread all across Europe, this is a brand that you can trust. Having discussed that, we'll review their hose in detail now.
Why Did We Like It?
Engineered to fit in all types of inlets, this hose is a universal one. Until now, we have discussed swivel handles, and you must be familiar with their functioning. This one comes with not just single but double swivel technology. This feature leaves no scope for kinking or breaking the tube.
The Nadair hose is 30 feet long and can cover an area of 950 sq feet. Those with length of  35 and 40 feet can clean up to 1,250 sq ft and 1,600 sq ft large areas, respectively. Isn't that a deal worth grabbing, given its low price range?
Moreover, it has an inner diameter of 1.5 inches, suitable to fit in most vacuum inlets and accessories. Last but not least, the tube has two low-voltage pins that allow it to draw less power from the inlet and operate efficiently. 
What Could've Been Better?
Alright, there are many good features in this one, and it is a feasible option without a doubt. But we cannot ignore the fact that it cannot be used with an electrical carpet beater. As long as you don't want to use your hose with that kind of powerhead, you won't face any issues with the Nadair universal.
Pros
Fits with most of the inlets

Three length options

Double swivel handle keeps the kinks away

Crush-proof durable material
Cons
Incompatible with an electrical powerhead
If you've been paying attention, then you must have noticed that we have mentioned the brand "Beam" quite a few times on our list. Backed with a warranty of one year, this hundred percent crash-free vacuum hose guarantees 27 percent more suction power than others on the market. Let's get into the details of this one, shall we?
Sale
Why Did We Like It?
Equipped with a novel comfort grip, it has an ergonomic handle that can be locked using a button. These features make it unique and stand out from others on the list. The high-power suction simplifies and speeds the cleaning.
In terms of the dimensions, it has a replacement of 30 feet with a diameter of 1 to 1.25 inches toward the handles. This makes it compatible with modern universal vacuum accessories. With an inner diameter of 1.5 inches, it can work well with all the standard wall valve inlets. It is compatible with modern universal vacuum accessories.
Furthermore, the hose is incomparable when it comes to flexibility, durability, and airflow. The brand is trusted and loved by people worldwide, and not just us; the reviews speak for themselves. 
What Could've Been Better?
We relentlessly appreciate the useful aspects of this hose, but we'll also admit to the downsides. This hose doesn't work with the three-prong power nozzles of the old style. Given it's a piece of the latest tech, incompatibility with old-style nozzles is only logical.
Pros
Button lock handle

Comfortable grip

Latest technology

Unbeatable air flow and durability
Cons
Doesn't work with three-prong nozzles
We've finally reached the end of our list of the best vacuum hoses of 2022. Let's finish it on a powerful note with a powerful suction hose from Ultra Clean. You are right, Ultra Clean doesn't go easy on you indecisive folks, but it's a dream come true for those who like choosing from a wide variety of options.
Why Did We Like It?
Available in lengths of 30, 35, 40, and 50 feet, Ultra Clean is the only brand that offers such a long hose in this price range. A hose of 50 feet is more than enough to cover an area of 2,000 sq ft.
With the amazing grip of a pistol handle, you can choose between a friction-fit type and a button-lock type. Another great quality of the hose is that it operates at a low voltage of 24 volts only. Such a low voltage implies that you'll definitely be saving on the electric bill.
Lastly, it fits well with 1.5 inches wide wall inlets and is compatible with several vacuum brands like Ovo, Honeywell, Allegro, Canavac, etc. The hose can be used with floor and air-driven turbo brushes. 
What Could've Been Better?
Okay, we know it is the longest hose with a pistol-grip handle, and it has many amazing features, but it has a lot of restrictions too. It only works with universal-type inlets that have two metal contact balls. So that kind of dulls down its overall flair.
Pros
Low power consumption

Has coverage of 2,000 sq. ft.

Crush-free and light-weight

Button lock and friction fit technology
Cons
Can't be used with an electric powerhead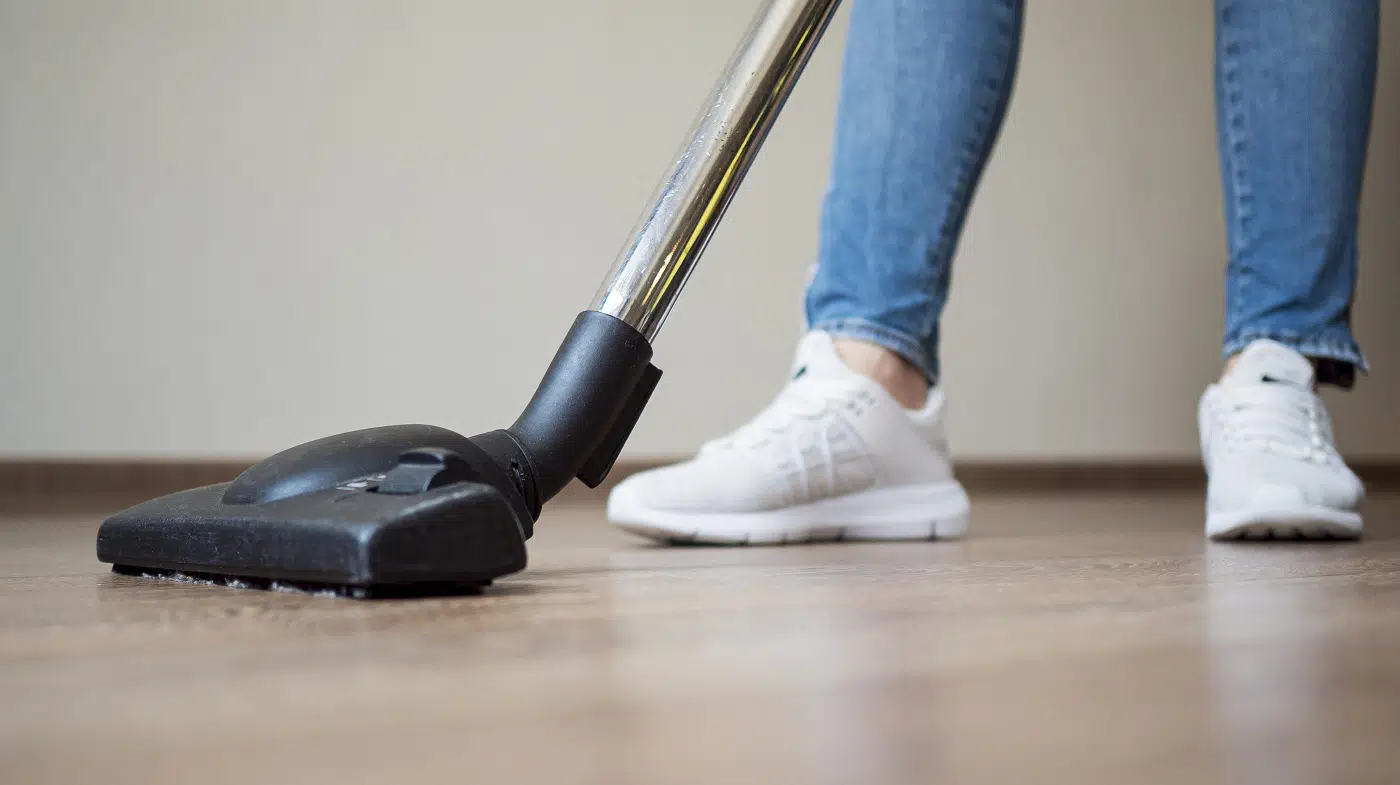 Central Vacuum Hose Buyer's Guide
Are you feeling like a vacuum hose expert already? If yes, then well and good, and if not, don't you worry because we still have a few finishing strokes left.
It's not really possible to shop confidently just by knowing the best options and top picks. You'll need a basic guide to inform you about what features to look for, and what parameters to consider, and we've got that covered in the next part of our guide.
Keep these points in mind, and you'll be ready to go!
Structure
When buying a vacuum hose, the most important thing is to be acquainted with its dimensions, structure, and material. In this section, we'll discuss the importance of the same.
First and foremost, you should know how large your room is and how restricting the furniture set is in that room. That will help you better understand what length of a hose you need for comfortable vacuuming.
Additionally, pay attention to the external structure of the hose. What is it made of, how is it textured, and does it have a spring finish or a vinyl construction? These are a few questions that you must ask yourself. We'll suggest going for a light-colored hose, so it doesn't leave behind dark markings on the floor.
We'll also advise you to purchase the models that have a grip handle and 360-degree swivel technology. They are less likely to kink and comfortable to maneuver while cleaning.
Connectivity And Compatibility
Next, you'll have to make sure that the hose you are investing in is compatible with standard valve inlets and, most importantly, those you have in your home or office space.
For convenience, it should also be functional with vacuum accessories of all the major brands. Some hoses, like those from Cen-Tec Systems, are compatible with almost all vacuum cleaners.
Cost
Finally, sticking to your budget and buying a cost-effective product is of immense importance. Some hoses on our list offer an extended length in a lower price range. Look out for those options.
However, if you don't have any budget constraints, it'll be smarter to buy a sturdy and durable hose once and for all. The Broan-NuTone central hose and the Cen-Tec Systems Vacuum kit fall in a pricey range but are the best options.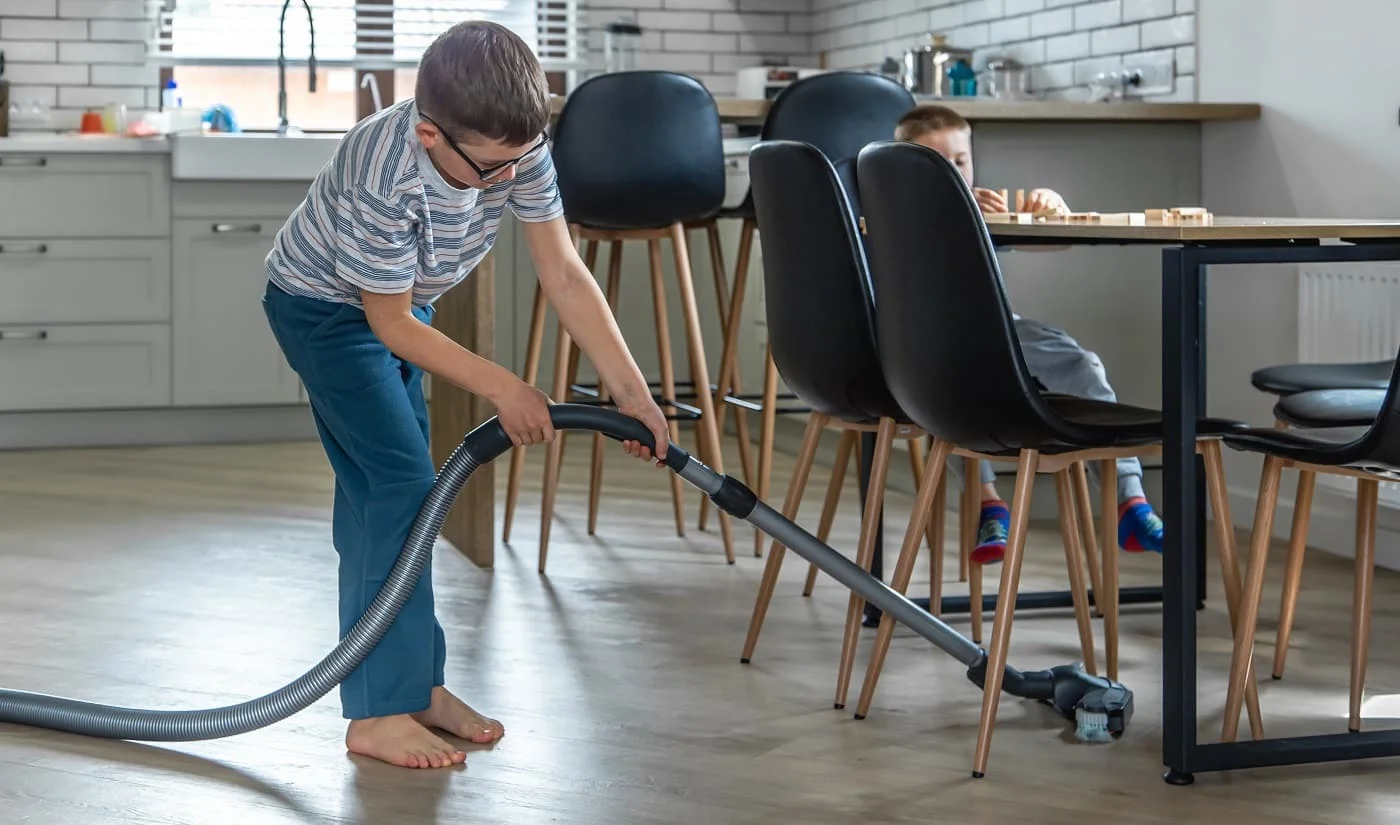 Verdict
After all this discussion, we hope you feel confident about buying a hose for your vacuum system. But before bidding goodbye, we'll go for a quick recap and discuss our favorite ones.
Cen-Tec Systems Central Vacuum Kit 93070 comes with a complete package of crucial vacuum accessories and gears.
Ovo Universal Central Vacuum Hose is cost-effective and 40 feet long, so you should definitely go for that if you're looking for a budget buy. Last but not least, the Broan-NuTone Central Vacuum Hose CH235 is vinyl reinforced and doesn't kink.
Our job here is done. See you next time!
Related Articles 
55 Best Robot Vacuum Names For Your Little One
Bissell Crosswave 1785A vs. 2306A [Two Wet/Dry Uprights Legends Compared]
Bissell 1806 vs. Bissell 1940 [Steam Mops Compared]
Bissell 3624 Vs. 2694 [SpotClean Portable Cleaners Compared]
Hoover Power Scrub Deluxe Vs. Hoover Turbo Scrub [Comparison]
Roborock H7 Vacuum Cleaner Review
13 Best Bagged Canister Vacuums 
10 Best Shop Vacs For Dust Collection
13 Best Vacuum for Stairs | Reviews and Buyers Guide
6 Smallest Wet Dry Vacs For Home and Workshop
13 Best Backpack Vacuum Cleaners | Reviews & Buyer's Guide
13 Best Non-Electric Vacuum Sweepers
6 Best Vacuum Cleaners for Mattress That Promote Healthy Sleeping
19 Best Upright Vacuums with HEPA Filter| Reviews & Buyer's Guide
Bissell BigGreen 86T3 vs. BG10 | Carpet Cleaner Comparison & Buyer's Guide
iRobot Roomba 675 vs. 680 vs. 690 | Robot Vacuums Compared & Buyer's Guide
13 Best Central Vacuum Systems
The Best Vintage Vacuum Cleaners To Collect
13 Best Steam Cleaners for Hardwood Floors
6 Best Miele Vacuums For Cat, Dog, And Pet Hair
12 Best Vacuums for Tile Floors
McCulloch MC1385 or Vapamore MR100
13 Best Steam Cleaners for Hardwood Floors
12 Best Lightweight Vacuum Cleaners For the Elderly
11 Best Central Vacuum Attachment Kits, Powerheads & Brushes