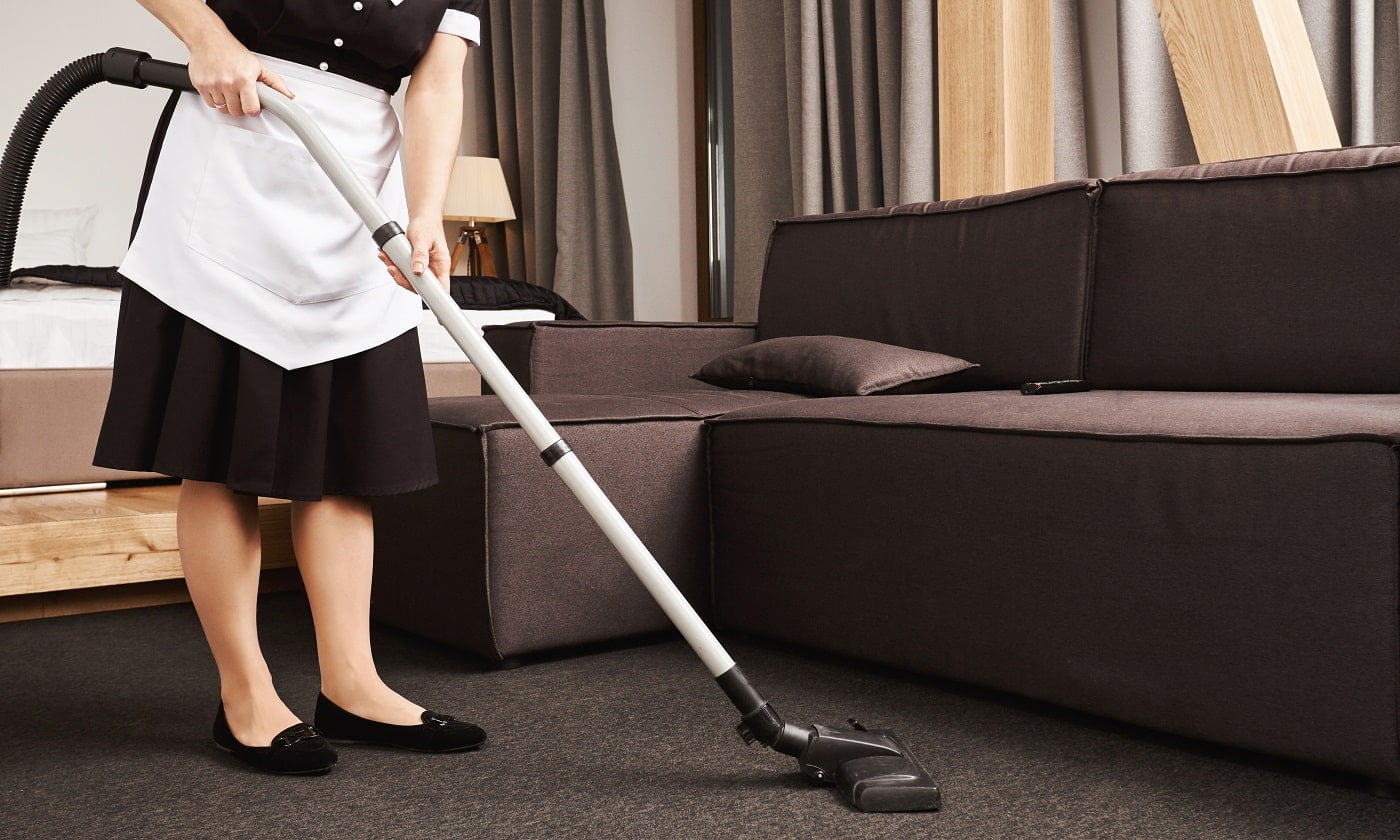 Do your allergy symptoms flare up during summer when the temperature soars and the surroundings are dusty?
It seems like you might need to purchase a central vacuum system to remove dust and dirt, and improve air quality. But even though we mention summer, you can use central vacuum systems all year round to keep your house nice and tidy.
Compared to a regular vacuum cleaner, these unique systems have more suction power to cover a large area. Moreover, their sound-absorbing mechanism enhances the user experience to ensure that your children, pets, or plants remain untroubled even if they operate for extended durations.
But choosing the right central vacuum system is difficult given the range of options available out there. So, to help you, we have shortlisted the 13 best central vacuum systems that are worth the investment.
If you are ready, let's look at our first product review.
Best Central Vacuum Systems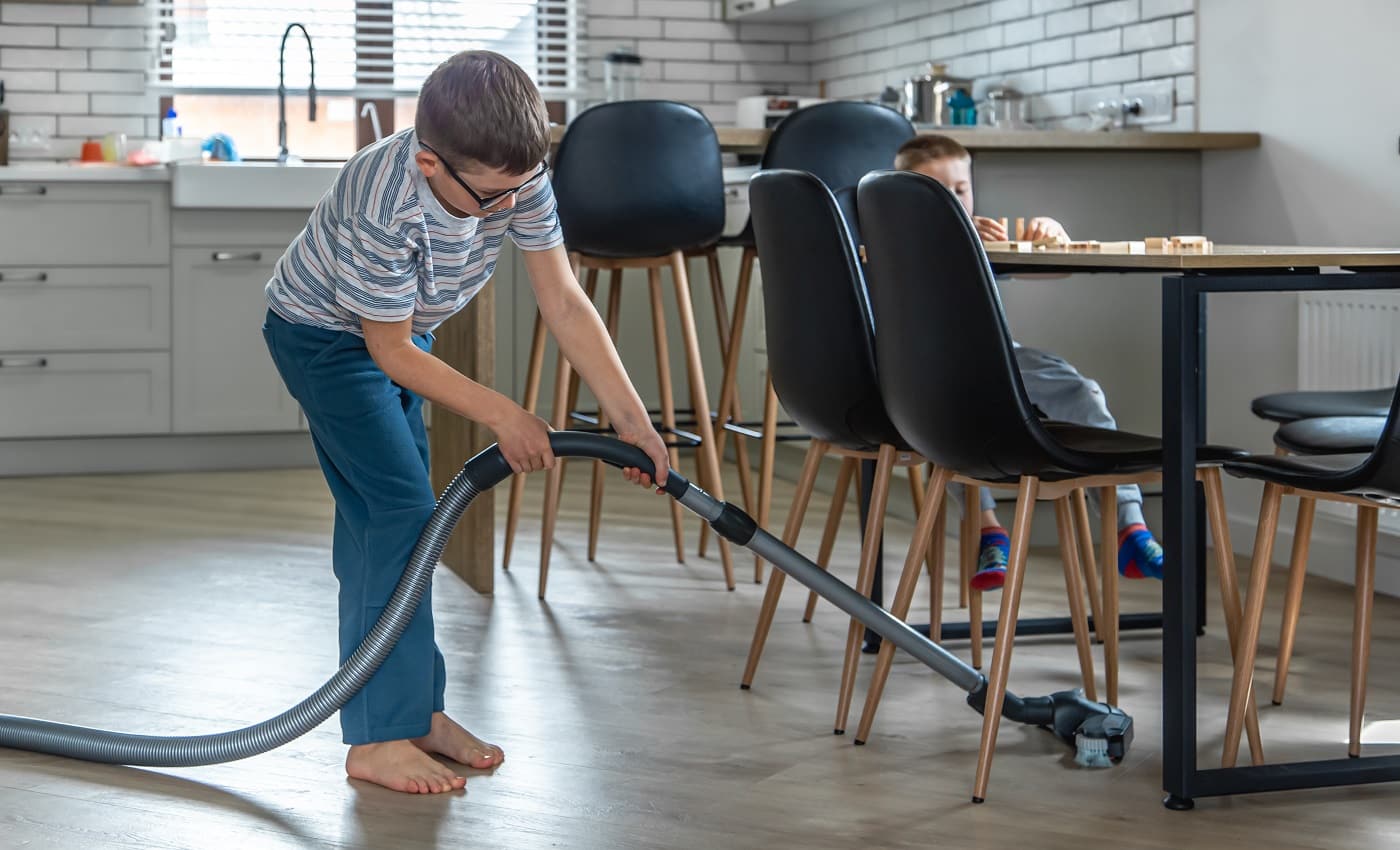 The OVO-700ST-35H is quite popular among consumers, making it one of the best central vacuum systems available right now. Like other Ovo products, it delivers a powerful output, coupled with wide coverage to clean most houses-big or small. Plus, its 3-second delay system ensures that only fresh air circulates around the room.
Why Did We Like It? 
This central vacuum system has a powerful 2-stage motor, measuring 5.7 inches, to deliver an output of 140.2 CFM. In other words, it operates at a maximum capacity of 700 air watts that helps cover upwards of 9,000 square feet. In other words, you can remove dust and dirt around the house to keep your family, pets, and plants healthy.
We also loved its soft start/stop mechanism, which increases the longevity of this central vacuum system by 20%. But more importantly, it hardly produces any noise while working, thanks to its integrated noise blocking system built into the motor. Simply put, the motor has a muffler that reduces noise and helps achieve high efficiency.
Moving on, consumers will find a 3-second delay system that keeps dirt and debris out of the exhaust. Speaking of debris, it has a triply-layered disposable filtration bag to collect all of the impurities.
What Could've Been Better? 
We were disappointed that Ovo has failed to include installation instructions, meaning that it is challenging to assemble this central vacuum cleaner. Understandably, users have no other option but to look up the process online. Even then, you might end up with unaligned metal pieces which makes the process cumbersome.
Pros
Soft start/stop mechanism

Power of 700 air watts

Triple-layered disposable filtration bag

Suitable for heavy-duty tasks

Noiseless operation
Cons
No installation instructions

Unaligned metal extension pieces
Similar to the Ovo model, the Vacumaid GV30PRO is highly durable and has a reliable motor to clean your house without any difficulty. Most notable among its many features is its rust-resistant construction to prevent wear and tear; also, its steel body proves suitable for use in tight spots. To know more, read the following section.
Why Did We Like It? 
Our next recommendation is this central vacuum cleaner from VacuMaid, which has all the necessary components, making it a powerful central vacuum. We love its 30-inch hose, dusting brush, caddy, and upholstery tools, which are just some of its many exciting pieces of equipment.
But especially pleasing is its powder-coated and galvanized steel construction, delivering longevity. Further adding to its durability is its 5.7-inch Ametek lamb motor, which increases the lifespan of the vacuum cleaner by 75%. Unsurprisingly, it has the edge over other powerful central vacuum systems in a similar price range.
Moving on, all the debris, dirt, and dust collect in its HEPA-style bag, which has a 7-gallon capacity. Hence, it isn't messy and keeps your home nice and tidy. And you won't have to clean the filter or canister, making it low maintenance.
Also, consumers can purchase this central vac at no additional cost as there is no need to buy extra components.
What Could've Been Better? 
This central vac does not have a hanging hook, so users might find it challenging to store its various components. That said, the concise nature of the model ensures that you can keep it in the corner of the shed. Besides, due to its short power cord, you will have to place it close to the socket.
Pros
Collects 7 gallons of dirt

Hepa-style disposable bags

30-inch hose

Easy to clean

Strong suction
Cons
No hanging hook

Short power cord
Nutone is a well-known brand for home appliances, thanks to its many trustworthy products that deliver great value for money. The latest model is no different, offering sufficient coverage and high output to filter the air in no time. No wonder it is a popular choice among buyers.
Why Did We Like It? 
Consumers who have used the Nutone PurePower model will love the performance of the latest PP550. It weighs 20 pounds and has a corded electric power source to remove dirt and dust. Needless to say, you can clean debris from every corner of the house, making it ideal for people with allergy symptoms.
Moving on, your home will have pure, fresh, and breathable air, perfect for keeping plants and pets healthy. But what stands out is its 500 air watts suction power that quickly scoops up impurities from the garage or basement. Moreover, its self-cleaning filter makes the unit low maintenance and easy to dispose of the collected dirt.
It also has a six-gallon bag with a design similar to that of the Nutone PurePower model. So, you can empty the pail without any hassle and cover an area of 4,000 square feet.
What Could've Been Better? 
We noticed a couple of downsides while using this central vac, foremost among which is its unaligned inlets. It points to an error during installation, but unfortunately, we had followed all the steps and still ended up with unaligned components. Speaking of components, you will need to buy PVC pipes to form a secure connection.
Pros
Six-gallon dust bag

Self-cleaning filter

Wall-mount bracket

Exhaust pipe covers 50 feet

Powerful suction
Cons
Unaligned inlets

Requires adjustment
Taking inspiration from the Nutone PurePower series, Prolux has designed a premium-quality model in its quest to improve consumers' quality of life. Unsurprisingly, it delivers consistent output by virtue of its powder-coated steel body and unique filtration system. Instead of rushing to the store, you can check out our review below.
Why Did We Like It? 
If you are looking for a power unit, try the Prolux CV12000 – one of the best central vacuum cleaners available. It has a reliable motor that helps the filtration system perform at 150 CFM. Long story short, you can improve air quality around the house without any difficulty.
Furthermore, it is highly durable, thanks to its powder-coated steel body that prevents rusting and reduces wear and tear. We also love that the manufacturers have included a limited warranty, guaranteeing great value for money.
Additionally, it does not make much noise during operation without compromising on suction power. And you can place it in any suitable spot of your house to gather all the dirt in no time. This is due to its HEPA filter that circulates the air through a multi-stage filtration system and stores debris inside the unit.
What Could've Been Better? 
The only letdown is that it tends to clog, thereby depriving users of a smooth experience. That said, fixing it is not a major issue, and the easy solution is regular maintenance. Hence, it would help if you wash the filter and clean this central vac weekly.
Pros
Washable dust bag

Dustbin clamps

Wall mounting plate

Exhaust muffler

Lightweight
As the name suggests, this model is built for cleaning and can purify up to 7,500 square feet at a time. But despite its unmatched performance, it doesn't make much noise, thanks to its exhaust muffler. This shows that the designers have manufactured a user-friendly unit to fulfill customers' needs.
Why Did We Like It? 
The Ultra Clean SC200 is one of the best central vacuums on the market, thanks to its efficient performance and powerful motor. We found that it delivers an output worth 121 CFM to cover an area close to 7,500 square feet. Given the right circumstances, the unit operates at 550 air watts with its powerful suction, offering a 125-inch water lift capacity to clean your house.
Moreover, the manufacturers have included an exhaust muffler to keep the noise level below 65 decibels. All you need to do is plug it into a 120V socket, ensuring that the maximum current is 13.8 amp.
We also love its hybrid filtration system, allowing you to collect all the dirt and dust in the metal pail or HEPA filter disposable bag. Needless to say, consumers can either choose between a bagged or bagless operation without compromising on air quality.
What Could've Been Better? 
We found that it might overheat after prolonged use, so it would be best to let the vac rest after a while. But there is no need to worry as it won't affect performance. In addition, most consumers felt that replacing the flimsy hanging brackets made storage easier.
Pros
Hybrid filtration system

Dual disposable bags for dirt collection

Low noise emission

Improved air quality

Corrosion-resistant finish
Cons
Hanger bracket needs changing

May overheat
Although many premium-quality central vacuum cleaners are available out there, most users like what the Nadair PAK722CD offers. Especially pleasing is that it comes with all the cleaning components at no additional cost, making it extremely popular. Naturally, it has received a positive response from the buyers.
Why Did We Like It? 
This model from Nadair satisfies all the necessary criteria to qualify as a powerful central vacuum system. The central vac operates at 700 air watts, thanks to its 30-inch low-voltage hose, having significant suction power. Hence, you can clear dust and dirt from the tightest gaps and corners without any hassle.
Moving on, it has a 2-stage Ametek motor, complete with a soft start/stop mechanism that makes it long-lasting. As per the engineers, this will add 20% to the lifespan of the unit, guaranteeing great value for money.
It also features a built-in integrated muffler along with a noise-blocking foam that helps balance its powerful output. Plus, thanks to its LED indicator, you get to know how the unit performs at any given point in time. For instance, if the coverage drops below 6,000 square feet, the indicator alerts consumers immediately.
What Could've Been Better? 
You might encounter a couple of niggling issues, one of which is that the power unit struggles at times to operate at full capacity. While fluctuating power supplies are not uncommon, it does impact user experience. Also, due to its inconsistent performance, the exhaust tube and suction pipe may clog.
Pros
Soft start/stop mechanism

Covers 6,000 square feet

LED indicator

Long-lasting performance

Noise blocking foam
Like the Nutone PurePower systems, few models can match the output of the Imperium CV300, making it highly sought-after. But the standout feature is its sound-absorbing system that gives it the edge over any traditional vacuum cleaner. Long story short, it promises to be a fantastic investment.
Sale
Why Did We Like It? 
Although this model's unique design is in sharp contrast to other central vacuum cleaners, rest assured that it delivers high efficiency. In fact, the shape and structure are pivotal for its wide coverage of 7,500 square feet.
Even more significant is the fact that despite its high output, it produces only 58 decibels, thereby proving quieter than other units on the market. That said, it does not compromise on performance; it offers 740 air watts of unmatched suction power that helps circulate fresh air throughout the house.
You will also find that it has easily disposable paper bags that can collect six gallons of dirt in a single sitting. All you need to do is plug it into a 120V outlet, while the central vacuum system will do the rest.
Lastly, its all-steel construction guarantees exceptional durability for long-lasting performance.
What Could've Been Better? 
If we have to nitpick, we would say that some users might find this central vac too small for their liking. Understandably, it takes longer to clean a room compared to other vacuum systems. On the flip side, it hardly emits any noise while working and fits into tight spaces.
Pros
58 decibels noise emission

Disposable bags

Easy installation

Mounting hardware

Utility inlet
If you are looking to install a central vacuum, we suggest opting for the Allegro MU4500. It works like a traditional vacuum but has multiple state-of-the-art features that make it a power unit. You can trust us that it will satisfy most of your domestic needs.
Why Did We Like It? 
When it comes to power, few units can match the performance of this Allegro model. Thanks to its 5.7-inch Ametek blower motor, the fan operates at 121.4 CFM and has a 141.8-inch water lift suction rate. On top of that, it produces 600 air watts, leading to a total cleaning power of 1,855 watts.
Long story short, it collects up to six gallons of dust and dirt, storing the debris in the collection bag. This is due to the microfiber filter that has an efficiency rate of 98%, making it a powerful central vacuum system. You must also note that it is low maintenance and traps even minute particles to keep your home clean.
Now, consumers will love its accessory kit, comprising a 30-foot hose cover, toolset, dust bags, and exhaust muffler. So, you won't have to make additional purchases which ensures that it is a reliable investment.
What Could've Been Better? 
Most users have found that it is challenging to assemble the unit, and it takes considerable time to arrange all its components in the correct order. Needless to say, disassembly is not easy either, and the lack of proper instructions may pose problems for first-time owners.
Pros
Cleaning power of 1,855 watts

98% efficiency rate

Accessory kit included

141.8 water lift suction rate

5.7-inch motor
Cons
Challenging to disassemble

Tricky installation
The HP 9880 has an outstanding accessory kit to help you clean in the tightest corners. Be it under the sofa or in the corner of the fridge; this handy central vacuum unit helps filter all the dirt and debris. Unsurprisingly, most people have it on their wish list.
Sale
Why Did We Like It? 
If you are looking for a compact model, we would suggest opting for the HP 9880. As you can guess, this unit is a space-saver, allowing you to place it in any suitable spot without any hassle. But despite its small size, it has sufficient power for heavy-duty cleaning tasks, thanks to its additional components.
You will find that the engineers have included an expandable hose that has a maximum length of 35 inches and contracts up to 7 inches. So, it delivers much-needed flexibility and cleans the air at 100 cubic feet per minute. Naturally, it collects a lot of dust which goes into its one-gallon dust bag.
In addition, it has all the necessary components for a smooth experience. Be it an upholstery tool, mesh tool bags, or dusting brush, the manufacturers include everything along with the price of the model.
What Could've Been Better? 
The floor/carpet attachment tends to come loose, meaning you need to check all its components every day prior to switching it on. Usually, it is not difficult to securely fit the attachment in place, but sometimes you might need to make adjustments. But the good news is that the performance remains unaffected after fixing the issue.
Pros
Compact

Lightweight

Covers 100 cubic feet per minute

Toolbag included

Suitable for heavy-duty tasks
Cons
Floor/carpet attachment needs improvement
Very rarely do manufacturers consider customers' needs before launching a product, but this model is different. For improved user experience, it has an LED indicator that updates you about the output. Other than that, it has a high success rate while cleaning the room, which helps reduce allergy symptoms.
Why Did We Like It? 
The noteworthy feature of the Ovo PAK55G is its accessory kit, among which the 30-inch straight air hose and combo brush stand out. They deliver a combined output of 550 air watts and covers an area of 4,000 square feet.
Furthermore, its 1-stage motor runs for extended periods without compromising on performance due to its soft start/stop system. The latter increases the lifespan of the model by 20%, thereby making it suitable for daily use.
You also will find that it has four inlet canisters, complete with an 18-liter rolled steel tip. As a result, you can operate it in tight spaces with its triple-layered disposable bag filtering 99% of the air. And another benefit of its compact size is that it does not make much noise for a seamless experience.
In addition, like the best central vacuum systems on the market, the manufacturers have provided a built-in LED indicator for improved user experience.
What Could've Been Better? 
The one aspect where Ovo fails to make an impression is the installation procedure. The brand fails to provide the necessary instructions (both descriptions and diagrams), making it challenging to assemble the vacuum in one go. Plus, its small size could be a point of contention for users living in large homes.
Pros
18-litre rolled steel tip

Triple-layered disposable bag

Soft start/stop system

Filters 99% of the air

Accessory kit included
Cons
Poor instructions

Slightly small
While shortlisting the top suggestions for a central vacuum unit, we were immediately impressed by the CanaVac CV700DP and its filtration mechanism. Needless to say, it has substantial suction power and a unique motor that delivers consistent output. Overall, it is one of the go-to options for people in need of superior air quality.
Why Did We Like It? 
This central vacuum unit from CanaVac is suitable for cleaning both small and medium spaces without any difficulty. Moreover, it removes dirt and dust from all corners of the house, irrespective of the surface, making it highly sought-after.
Compared to other central vacuum cleaners, it includes an LS Power essentials accessory package, having several benefits. For starters, it has a sensor that lets consumers know if the floor is dirty or clean.
But what about cleaning carpets? Well, the manufacturers have realized that users worry about clogging, so they have added a built-in rug guard to prevent jamming. Additionally, unlike traditional vacuum cleaners, the unique guard design protects the belt from stretching to deliver reliable output.
Speaking of reliability, its Flow-Thru motor costs less than other models, but it provides sufficient power nonetheless. So, you can breathe clean air all day long.
What Could've Been Better? 
It may not be the best central vacuum system for people with large homes as it struggles to deliver optimum output on heavy-duty tasks. Try to use it in the bedroom rather than in the garage since it might not do well in areas with a lot of debris.
Pros
Accessory package

Prevents clogging

High efficiency

Affordable

700 air watts
Cons
Unsuitable for heavy-duty tasks
The VacuMaid s2400 has a large motor that makes it one of the top choices of customers. Now, you might feel that it needs more power, but its cyclonic filtration system puts all doubts to rest. We are happy to report that it does not clog and ensures that you have a smooth experience.
Why Did We Like It? 
We will begin by discussing its powerful Ametek motor, which gives this central vacuum system the edge over other models. We found that the motor is bigger, measuring 7.2 inches, and features a tangential bypass system to clean the house quickly.
In other words, it produces 631 air watts for an output of 121 CFM to ensure that only fresh air filters through the unit. Also, a closer look at the filter reveals that it features a cyclonic filtration system to prevent clogging. Moreover, it delivers a consistent output, which proves highly beneficial for people suffering from asthma, dirt and dust allergies.
Needless to say, it offers quality living conditions to keep your family, plants, and pets healthy. On top of that, thanks to its 10-year warranty, you can rely on customer service to solve most issues.
What Could've Been Better? 
You will need to opt for outdoor venting should you choose to purchase this central vac. So, call a professional who will make the necessary structural changes. Meanwhile, its noise emission is higher than 58 decibels, which makes it louder than other central vacuums available on the market.
Pros
Rust-resistant

Powder-coated steel construction

Cyclonic filtration system

Prevents clogging

10-year warranty
Cons
Outdoor venting

Noise level higher than 65 decibels
SmartVac has ticked all the right boxes with the latest model, thereby ensuring that it is worth the investment. Interestingly, the manufacturers have engineered a sturdy yet durable central vac that collects all the dirt and debris without any difficulty. For more details, you can check out our detailed review below.
Why Did We Like It? 
Two attributes stood out for us while reviewing this central vacuum system – its durability and lightweight design. You will find that it has a crush-proof vinyl coating to prevent wear and tear while also proving highly portable. Now, this might seem contradictory, but the designers have done well to make it robust without compromising on movement.
We were surprised at how readily it starts working; all you need to do is plug it into the socket. And the unit will take care of the rest, covering 4,500 square feet to clean every nook and cranny of your house. Plus, it has a 13.4-amp motor that delivers an exceptional output of 550 air watts.
Understandably, it collects a lot of dirt and dust that goes into its 4-gallon dust bags, which consumers can easily detach, empty, and secure them back in place. Finally, we must mention the soft start/stop mechanism that increases the lifespan of this central vacuum system.
What Could've Been Better? 
It does not have any additional components, meaning you will have to make certain purchases to fully equip the unit. Naturally, the cost of purchasing this vac system increases depending on your daily requirements. That said, do not compromise on quality and buy a cheaper unit; it is better to buy a premium-quality model to save money in the long run.
Pros
13.4 amp motor

4-gallon dust bags

Longer lifespan

Portable

Reduced wear and tear
Cons
No additional components

Might be costly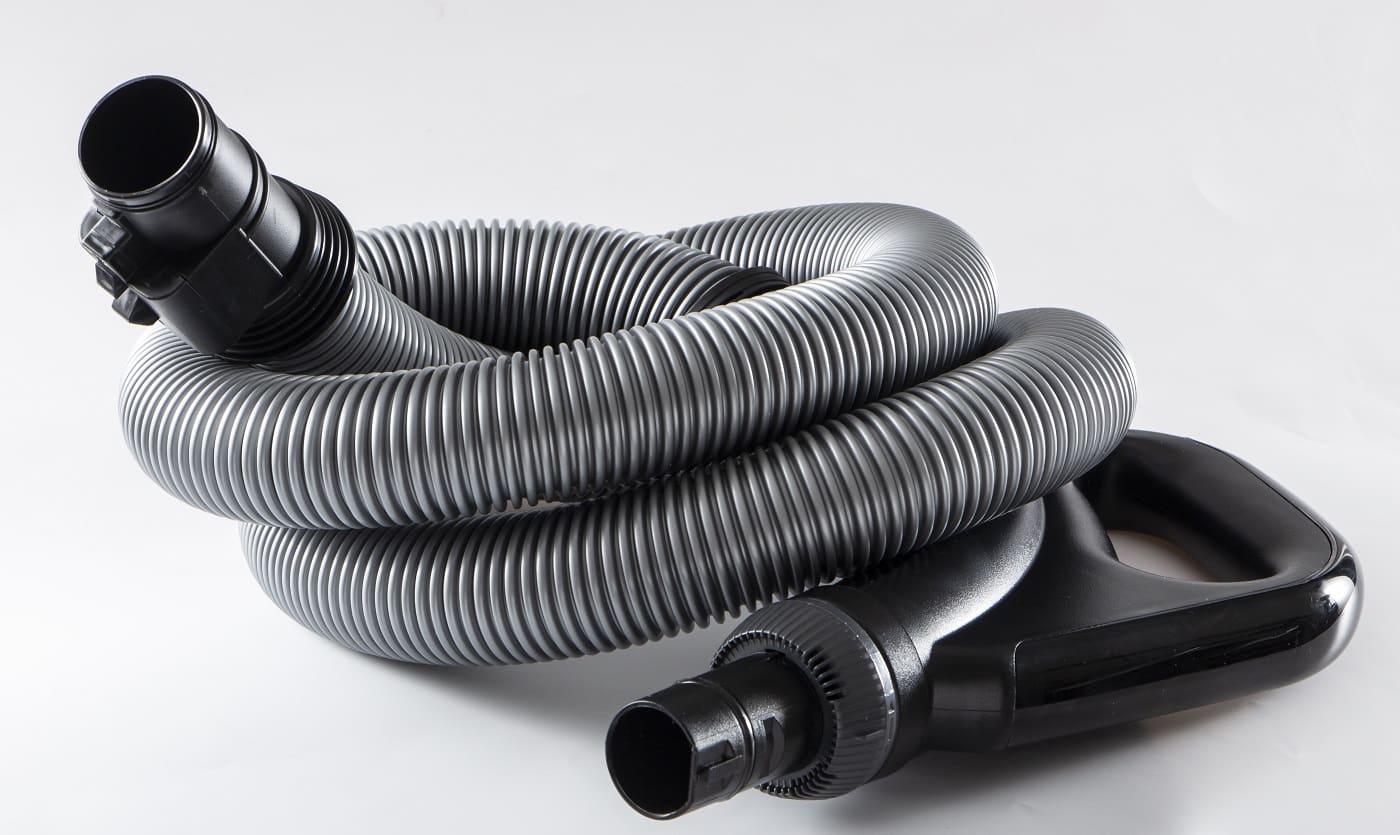 Central Vacuum System Buyer's Guide 
Let's now proceed to the buyer's guide, where we have created a table of contents to discuss the essential attributes of central vacuum systems. Knowing these characteristics will help you choose between two similar central vacuums, so you can note these points for future reference.
Suction Power
You must note that central vacuum systems have many times the suction power of regular vacuum cleaners, making them the ideal choice for customers. That said, not all central vacuums have a similar power unit, so there might be variations in performance.
We suggest that you look for a central vacuum cleaner, delivering an output of at least 550 air watts. This also means that it will be able to cover more cubic feet per minute.
On that note, let's now discuss the importance of coverage while choosing an efficient central vacuum system.
Coverage
Irrespective of whether you have a small or large house, any top-notch central vacuum system should deliver sufficient coverage. If you remember, some brands like Ovo and Nutone offer coverage of many thousand square feet to clean dust and dirt from every corner of the house.
In fact, you can also clean the garage or basement without any difficulty, provided that the power unit can manage heavy-duty tasks. Long story short, purchasing central vacuum systems that offer sufficient coverage allows you to improve air quality in no time.
Filter
Once you switch on the central vacuum system, air containing dust and dirt passes through the filter to ensure that only clean air circulates in the house. Now, you must note that the design and position of the filter vary depending upon the shape, size, and motor of central vacuum systems.
For instance, upright vacuums have a vertical filter, while horizontal models feature components spanning the width of the unit. That said, most premium-quality central vacuums have a HEPA filter or a micron filtration system.
While both have their advantages, the latter collects even minute dust particles while the former is suitable for spaces that require heavy dusting. Hence, check to see if the unit has either of these filters before making the purchase.
Dust Canister
Now, it needs to have a large capacity dust canister for the central vacuum system to function smoothly. Simply put, for central vacuums to gather impurities and improve air quality, they must store the dust as well.
Consumers can later detach the canister, empty the contents, and secure it back in place. This also makes the unit low maintenance and sets it apart as a powerful central vacuum system.
So, it would be best to research the canister capacity of the top models to buy the most suitable unit.
Warranty
Although the top brands have a warranty period on their central vacuums, the duration and customer satisfaction varies based on the company policy. The warranty ensures reliability, and one of the best policies we came across was that of VacuMaid. This brand allows consumers to enjoy a 10-year warranty along with a lifetime guarantee on its accessory kit and other components.
However, even if you opt for a different unit, look for brands that offer at least a 5-year warranty and cover the cost of repairs.
Motor
The motor is the driving force between central vacuum systems that allows all components to function smoothly. It is responsible for delivering a steady supply of power to increase the suction power of the hose. Hence, it improves air quality and keeps the filter in top shape.
In other words, to purchase a powerful central vacuum system, it is essential to ensure that the motor can provide consistent and long-lasting performance. According to our research, the Amatek motor proves incredibly reliable and is available in several sizes depending on users' needs.
Noise Emission
Another critical factor while buying central vacuum systems is noise emission. Unlike a regular vacuum cleaner, central vacuums do not make much noise during operation, thereby reducing wear and tear.
More noise leads to greater energy expenditure, so the designers have ensured that central vacuum systems deliver quiet operation. But even then, there are central vacuums that make less noise than others; anything lower than 65 decibels is worth purchasing.
Price
The cost of central vacuum systems may be slightly more than a normal vacuum cleaner, but trust us when we say it is worth the investment. That said, you would not want to spend too much on one unit, given the range of options available out there.
Our research has shown that the best central vacuum systems usually cost more, understandable due to their premium-quality components. Meaning, you need to have a flexible budget.
If you do not have that kind of money, save up to buy one because compromising on quality is not an option.
Durability
Most consumers look to use their central vacuum systems daily, so they need to be durable. Having a sturdy exterior surface is a primary requirement because it must withstand bumps and scratches. But more importantly, durability guarantees long-lasting performance for at least a decade.
Size
Central vacuum systems are available in numerous sizes, and you can choose one based on your requirements. Also, do not think that to clean a large area you need a bigger unit because several small to medium-sized vacuums perform better than large models.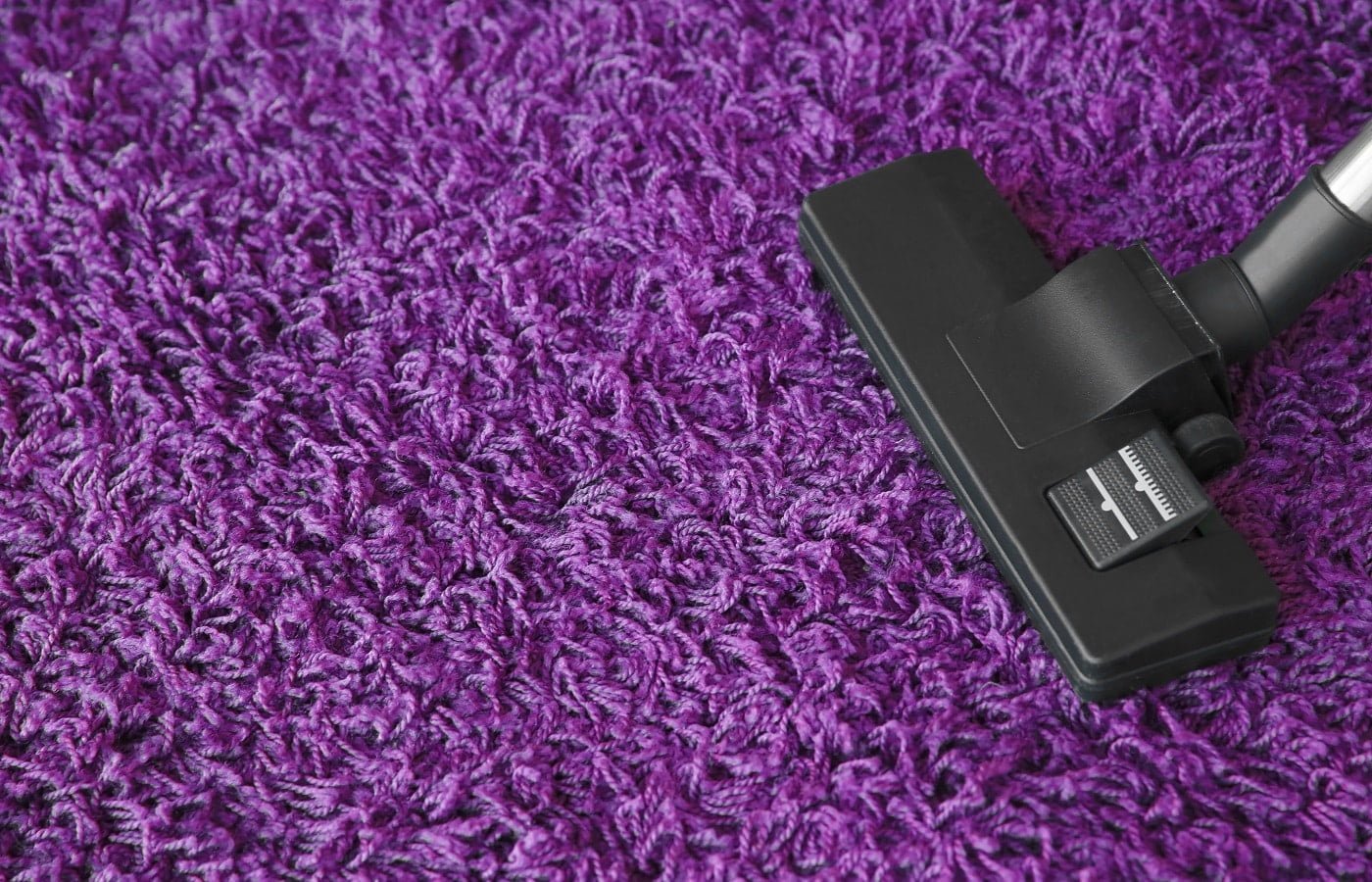 Verdict
That's all there is to know about central vacuum systems; hopefully, you have all the information to make an informed decision.
However, if you are still unsure, there is no need to worry. To help you, we have decided to highlight our favorite central vacuum systems in different categories. For instance, we feel that the Ovo OVO-700ST-35H stands out among other central vacuums due to its strong suction and efficient performance.
Apart from that, the VacuMaid GV30PRO is a highly durable unit comprising a HEPA filter and 30-inch hose to clean the house in no time. On that note, it is now time for us to sign off.
But before that, we will leave you with this tip: remember to wash the dust bags to remove dirt sticking to the walls of the canister. So, take care until we meet again.
See you soon!
Related Articles 
55 Best Robot Vacuum Names For Your Little One
Bissell Crosswave 1785A vs. 2306A [Two Wet/Dry Uprights Legends Compared]
Bissell 1806 vs. Bissell 1940 [Steam Mops Compared]
Bissell 3624 Vs. 2694 [SpotClean Portable Cleaners Compared]
Hoover Power Scrub Deluxe Vs. Hoover Turbo Scrub [Comparison]
Roborock H7 Vacuum Cleaner Review
13 Best Bagged Canister Vacuums 
10 Best Shop Vacs For Dust Collection
7 Best Xiaomi Vacuum Cleaners for Healthy Homes
13 Best Shop Vacs  | Buyer's Guide and Reviews
13 Best Vacuum for Stairs | Reviews and Buyers Guide
13 Best Robot Vacuums You Can Buy Under $200 
8 Best Robot Vacuums Under $150 | Reviews & Buyer's Guide
13 Best Backpack Vacuum Cleaners | Reviews & Buyer's Guide
13 Best Non-Electric Vacuum Sweepers 
Best Samsung Robot Vacuums| POWERBot Buyer's Guide
6 Best Vacuum Cleaners for Mattress That Promote Healthy Sleeping
19 Best Upright Vacuums with HEPA Filter| Reviews & Buyer's Guide
Dyson AM07 vs Dyson AM06 Fan Comparison
Shark NV682 vs. NV683 vs. NV752 | Upright Vacuum Comparison Review
Vornado 530 vs 630 vs 660 | Room Air Circulator Fans Compared
Bissell BigGreen 86T3 vs. BG10 | Carpet Cleaner Comparison & Buyer's Guide
13 Best Canister Vacuums for Pet Hair
ILIFE A4s vs. iRobot Roomba 690 Compared | Robot Vacuum Face-Off
Shark ION ROBOT 700 vs 720 vs 750 | Robot Vacuums Compared
ECOVACS Deebot N79 vs. N79s | Robot Vacuums Compared & Buyer's Guide
Lasko 7050 vs. U15701 vs. 655704 | Floor Fan Comparison
PureClean PUCRC95 Automatic Robot Vacuum Cleaner Review
Oreck Commercial ORB550MC vs. Orbiter Ultra Multi-Purpose | Buyer's Guide
iRobot Roomba 675 vs. 680 vs. 690 | Robot Vacuums Compared & Buyer's Guide
Bissell 9595A vs. 1831 | CleanView Upright Vacuums Compared & Buyer's Guide
The Best Vintage Vacuum Cleaners To Collect
11 Best Wet/Dry Handheld Vacuum
13 Best Steam Cleaners for Hardwood Floors
6 Best Miele Vacuums For Cat, Dog, And Pet Hair
5 Best Central Vacuum Hose Replacements
12 Best Vacuums for Tile Floors
6 Best Central Vacuum Inlet Valve Replacements
14 Best Wet/Dry Handheld Vacuums
12 Best Robot Vacuums For Under $300
McCulloch MC1385 or Vapamore MR100
13 Best Steam Cleaners for Hardwood Floors
15 Best Robot Vacuums Under $300
12 Best Lightweight Vacuum Cleaners For Elderly
11 Best Central Vacuum Attachment Kits, Powerheads & Brushes
15 Best Lightweight Vacuum Cleaners for Elderly [Buying Guide]
11 Best Vacuums For Tile Floors
7 Best Central Vacuum Hose Replacements To Consider
5 Best Miele Vacuums For Cat, Dog, And Pet Hair
13 Best Central Vacuum Attachments Kits, Powerheads & Brushes