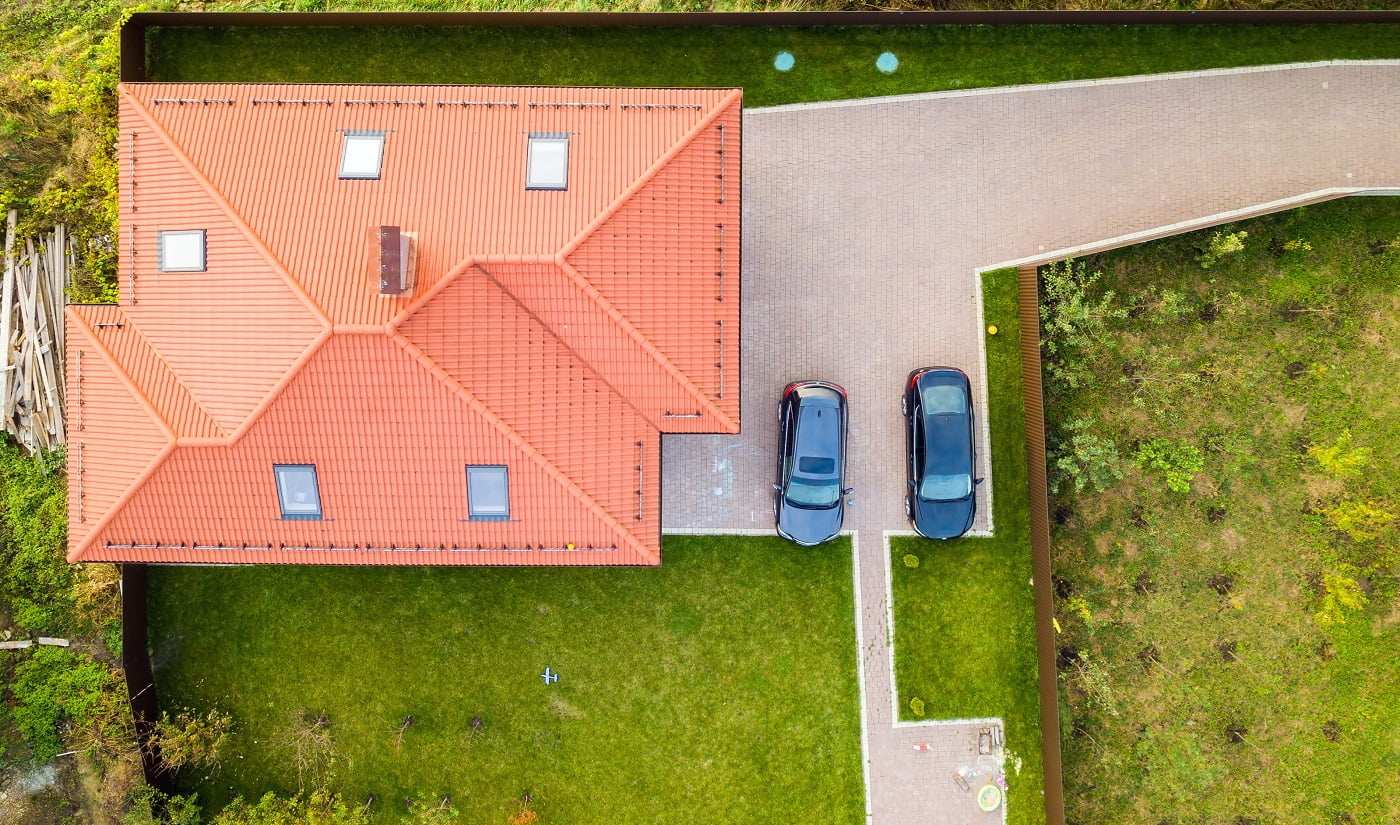 Maintaining a home is not an easy task, requiring considerable effort and hardwork.
The job doesn't stop at just building a house; you have to look after it and keep up with the maintenance from time to time. Be it bathrooms or the living area, all of it can be a handful. 
Among all this, people often overlook their driveways. Those spaces need the most repair work because of their constant exposure to traffic, both vehicular and on foot. 
Constant heat, humidity, and rain damage the concrete over the years, and for revival, it needs sealing. In turn, sealers provide a protective coat over the surface, making it look brand new. 
However, choosing the best sealer is challenging but we have got you covered with our list of the nine best products. Let's get started then, shall we?
Best Driveway Sealer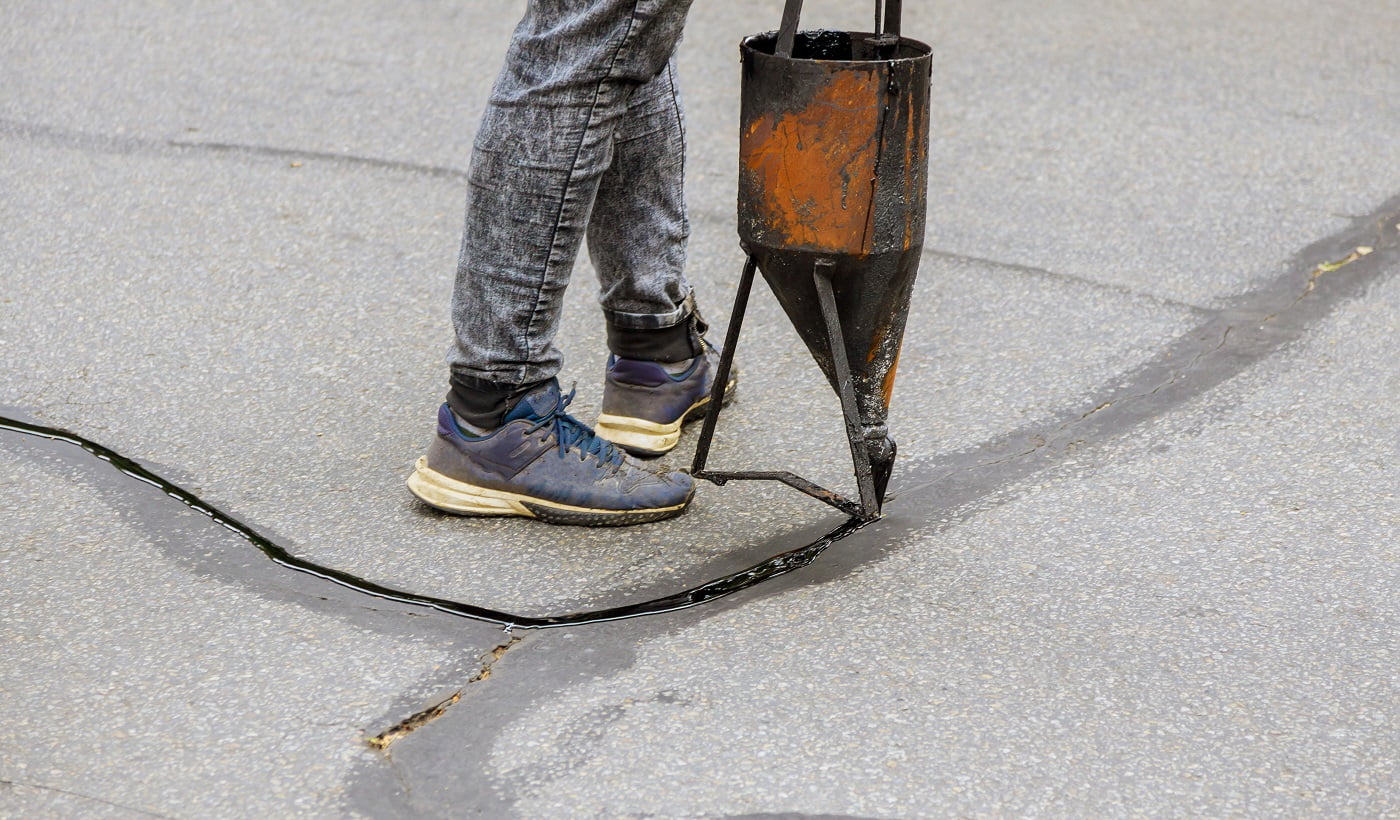 This driveway sealer by Foundation Armor is deemed safe by the Department of Transportation in most states. Meaning, the SX5000 is an ideal choice for a variety of exterior and interior applications. Its five times powerful formula not only seals driveways but also other infrastructures like roadways, sidewalks, and garage floors.
Why Did We Like It?
The breathable composition with low volatile organic compounds makes this product stand out from the rest. Plus, its high solid penetrating siloxane or silane components have a solvent base and prove versatile. So, you can use it vertically and horizontally on both exterior and interior surfaces like pavers, concrete, and flagstone.
The sealer neither alters the color and look of the area nor leaves behind any slippery film. It maintains the unsealed natural feel of the surface, which users will appreciate. In fact, you can easily apply it using a pump sprayer to ensure protection for seven to ten decades.
Another interesting fact about the SX5000 is that its deeply penetrating hydrophobic formula works mostly beneath the surface. The five times extra active substances chemically react with the substrate and form a water-repelling barrier inside the pores. This waterproof film reduces the absorption of water by up to ninety-five percent, which consequently eliminates surface deterioration and damage.
What Could've Been Better?
This excellent sealer is hand's down the best product on our list. After thoroughly observing all the features and testing all the parameters, we can conclude that the SX5000 is a perfect driveway sealer. But we'll mention that it doesn't give a glossy or wet look to the surface, which some of you might prefer.
Pros
Two thick coats can last for a decade

Highly water-resistant

Doesn't affect the appearance of the surface

No imported resins
Cons
Doesn't have a wet or glossy look
The concrete driveway sealer from MasonryDefender is easy to apply and comes with a three-year warranty. You can maintain the brand new finish of your driveway and protect all the concrete surfaces in your house from cracking or pitting. Also, it works like magic when coupled with an all-purpose masonry and concrete cleaner. 
Why Did We Like It?
Each unit contains one gallon of the sealer and is available at an affordable price. As a result, it has a coverage area of 90-150 square feet, depending on the porosity of the surface. 
But the highlight of this product is its easy and convenient application, so let's discuss that in detail. First and foremost, you must clean the surface thoroughly and leave it to dry for four to six hours. 
Once the area of use has been degreased, you can continue to apply the sealer. Make sure to use a low-pressure sprayer to cover your driveway evenly. 
The MasonryDefender sealing agent protects most of the exterior, horizontal and above-grade surfaces. Moreover, it adds a little gloss to the natural texture and color of the substrate. 
Now, although the chances are less since it's a top-quality product, if you're unsatisfied with it, you can request a return. The product is backed by a warranty of three years to take care of all expenses. 
What Could've Been Better?
Well, everything is on point with this one, except for one tiny setback. It might cause slight darkening when used on thick or dense surfaces. Hence, we advise testing it on a small area of the surface before treating it. 
Pros
Long-lasting waterproof barrier

Easy maintenance

Short drying and curing period

Doesn't change the surface appearance
Cons
Darkening effect on dense surfaces
Well-established in the sealant market, Liquid Rubber was founded nearly two decades ago. With the mission statement of providing budget-friendly and eco-friendly products, the company strives to deliver only the best. It produces waterproof sealers for residential, commercial, and industrial markets. These products are hundred percent safe for your pets, kids, and plants.
Why Did We Like It?
The Liquid Rubber Waterproof Sealant becomes exceptionally flexible after curing. Its elasticity increases by a thousand percent, and we are not exaggerating. We even tried poking it with a sharp saw file after curing it, but it didn't budge. You won't have to worry about wear and tear at all with this one.
The sealant forms a flexible membrane that is 1.5 to 2 millimeters thick after applying four to five coats and is UV stable. This implies that it doesn't degrade after prolonged exposure to the sun, making it suitable for use on roofs. You can use it to bridge seams, gaps, joints, vents, and protrusions.
Furthermore, it has a water-based formula, free from VOCs, solvents, or toxic odors. It's safe for people of all ages and pets and doesn't inflict any hazard on people with breathing difficulties. Overall, it is a well-rounded sealer and totally worth investing in.
What Could've Been Better?
We have no complaints about this sealing agent but cannot help ranting about the high price. It's slightly more expensive than other products and has less coverage area per gallon. But its higher price tag is justified since it is far more durable than the others, so it is cost-effective in the long run.
Pros
Water-based coating

Highly flexible and durable

UV protected and eco-friendly

Doesn't produce harmful odors
Cons
Low coverage area per gallon
The industrial-grade sealers by ToughCrete are now available for residential use too. Just like Foundation Armor, this one is approved by the Department of Transportation. It has a deeply penetrating siloxane composition, which efficiently protects sidewalks, patios, garage floors, driveways, and many other concrete surfaces from weather adversities.
Sale
Why Did We Like It?
Instead of using watered-down or diluted sealants, try to invest in high-solids microemulsions like those produced by ToughCrete. It's better to pay a little more once and for all instead of recoating your driveway every few years. With the strength and durability fit for large-scale industrial use, these sealants are now available on the market for homeowners too.
The sealing agent works wonders on cinder blocks, bricks, CMU, chimneys, and outdoor fireplaces. It protects the structures from spalling and deterioration as the siloxane components work both below and above the surface. Additionally, it provides protection against chloride ions and ice-melting salts.
Freeze-thaw damage occurs when the surface is covered with ice and keeps melting or freezing because of the temperature change. The concentrated solids in the sealant provide protection against such instances. Moreover, you can coat an enormous area of six hundred square feet in one gallon, which indeed makes this one a deal worth grabbing.
What Could've Been Better?
Coming to the downsides, although we were delighted by the coverage range but didn't find its water resistance up to the mark. Water typically forms beads on sealed surfaces, but that wasn't the case with this one. It absorbs water to some extent which isn't a good sign.
Pros
Largest coverage area per gallon

Versatile

Prevents freeze-thaw damage

Industrial-grade protection
Next up, we have another fantastic sealer from the trustworthy brand Foundation Armor. This one is more or less similar to the previous one from the same brand, the primary difference being its water-based formula. Since this one doesn't release any noxious fumes, it might prove to be a better choice for you.
Why Did We Like It?
Applying sealing agents and recoating driveways are a drag, but not with this one. With the simple application process for SX5000WB, sealing concrete could become a fun little weekend DIY project. It doesn't need any modifications or prepping up. You can use it right out of the bottle after transferring it into your rolling pan or sprayer.
Each gallon can cover an area of 175 square feet, which means with one unit, you can seal up to 875 square feet of concrete. If your surface has less porosity, then coverage might be even broader than that. Two coats are optimum for performance benefits and a long lifespan.
Before applying, clean your driveway and remove any residual sealers or coatings and allow it to dry. Evenly spray the first coat from a low-pressure sprayer and a second one on top while it's still wet. Leave it undisturbed for at least twenty-four hours and prevent water contact at all costs. You'll be good to go in just three simple steps.
What Could've Been Better?
Just like the SX5000, it doesn't give a glossy wet look. Apart from that, it has all the great qualities of an ideal sealing agent. If you want a shiny look, then we suggest using the clear finish MasonryDefender Concrete Sealer.
Pros
Five times more powerful penetrating components

Silane and siloxane formula

Water-resistant and durable

Doesn't form a slippery film
The concrete and stone penetrating sealers from Aqua-X are known for their clean and clear finish. You can improve the quality and durability of your unglazed tiles and patio pavers with this sealing agent without burning a hole in your pocket. Want to know more about it? Just keep reading.
Why Did We Like It?
Professionally designed, Aqua-X 11 is so easy to apply that anyone can use it without much effort. Formulated with water as the base, it is water repellant and protects the stone floors and concrete surfaces from damages like pitting and spalling. It also prevents salt damage and freeze-thaw.
The best thing about this product is its large coating area per gallon. You can seal an area of around 800 square feet. That's the largest coverage we've come across so far. Another quality worth highlighting is its easy application. You can just spray it on, and you'll be done with just one coat.
The waiting period for this quick-drying sealant is really short. The surface can sustain foot traffic just after an hour of application and vehicular traffic after two. The weather conditions might alter the drying time, but it stays in this range more or less.
What Could've Been Better?
The sealer has an easy one-coat application, but that has its own implications. You'll have to re-seal your driveway again after two to four years. If you want it to last longer, then you'll have to put on three to four coats. Thanks to the enormous coverage area, you can afford multiple coats.
Pros
Large coverage area

Convenient application

Superfast drying

Non-toxic formula
Cons
Needs recoating in 2-4 years
The Driveway elastomeric filler is different from the rest because of its unique elastomer-modified emulsion with an asphalt base. It's a competent sealer and can also be used effectively as a filler. Available in three different packages, you can buy it in bulk for a better deal.
Why Did We Like It?
We liked this product primarily because of its unique composition. Most of the sealers have a water-based or solvent-based formula, but this one is made up of modified asphalt. Rubber polymers are incorporated into bitumen under extreme pressure and temperature to form the elastomer emulsion.
In addition to that, it also contains special chains of monomers that promote adhesion. This consequently forms a tight seal after curing. The protective layer is rigid yet flexible, and this elasticity allows it to stand against temperature changes and weathering. You can use the sealer directly from the container.
Unlike others, this one is black in color owing to the presence of asphalt. Because of this, it can be used as a filler for fixing holes and cracks in the sidewalks. Once completely dried, the film has excellent resistance to water and doesn't let it seep through.
What Could've Been Better?
It's quite handy to use the filler directly from the bottle, but we found it a little clumsy. The nozzle had to be manually cut, which is fine, except it was covered all over in tar. That causes a lot of unnecessary dripping, so you'll have to be careful while using.
Pros
Excellent adhesive properties

Water-resistant and weatherproof

Forms a tough and elastic film

Can be used as a filler
We have another blacktop asphalt-based sealer for you with two-in-one qualities. If your driveway needs a minor fixing here and a little covering there, then this is the product you're looking for. The highlight of the filler is its easy-stirring technology. The name says it all, as you can see.
Sale
Why Did We Like It?
Most of the Driveway products are known for their dual utility as a sealer as well as a filler. With the strength and adhesion of asphalt, it sticks well on the surface and forms a durable coat. The layer is not as flexible as the Elastomeric Emulsion but is still agreeable.
The solution has a thick paint-like consistency but doesn't offer any resistance while mixing. It is rare to find a sealer that is easy to stir despite being sticky in texture. This is why we were so impressed by it.
Depending on the porosity of your concrete, it can cover an area ranging from 250 to 500 square feet. One bucket contains 4.75 gallons of sealer at a reasonable price. Overall, it is a fairly good purchase.
What Could've Been Better?
We just have one minor complaint with this one, and that is the drying time. You'll have to wait for at least twenty-four hours before walking on it. Other options available on the market can be touched just after two hours of application, so waiting for one whole day is a turnoff.
Pros
Easy to stir and mix

Matte black coating

Asphalt based

Two-in-one qualities of filler and sealer
Cons
The drying period is long
Driveway Sealer Buyer's Guide
Are you feeling like an expert already? Well, we're happy if you're more confident now, but hold your horses. We're done with only the review part of our extensive guide, and a crucial section is yet to be covered.
Just knowing about all the top products is not enough; you need to understand all the features you need to look for clearly. We'll now discuss all the parameters you should know to properly assess the quality of a driveway sealer.
Keep these essential points in mind:
Look  And Texture
Driveway sealers come in a wide variety of finishes like matte, gloss, semi-gloss, satin, etc. Some give a dry appearance after curing, while some have a high-gloss wet look. It is nice to have so many options, but it can get a little confusing at times.
If you already have a clear picture of the final look of your driveway, then well and good, but if you are in a rut, don't worry. We have a few suggestions for you. First, refer to the gloss scale present in the description of your sealer and choose accordingly.
Take a few sample sealers and try them on small areas of your concrete surface to check the look. Some sealers alter the color of the surface they are used on, so practical testing is your best bet.
Ease Of Use
You wouldn't like spending your day off doing a dull task like re-finishing your driveway, would you? That's why it's important to know beforehand about the effort you'll need to put in while doing the job.
Some sealers can be used directly from the container, and on the other hand, some need a lot of heating and mixing for prepping up. The lifespan of both these types vary, the latter being more durable. So this is a choice you'll have to make using your better judgment.
Sealing agents can either be sprayed on the surface using a pressure sprayer or can be put on like paint with the help of a roller. Check the product description for the exact process and choose according to your convenience. However, we'll suggest opting for the spray-on type.
Durability And Protection
Most of the products mentioned on our list have a long-lasting and robust formula; some can even last for a decade, as we have mentioned. There's no benefit in buying a cheap sealer and going through the tiresome process of recoating again and again. It's prudent to invest in a durable one, once and for all, even if you have to pay extra bucks for it.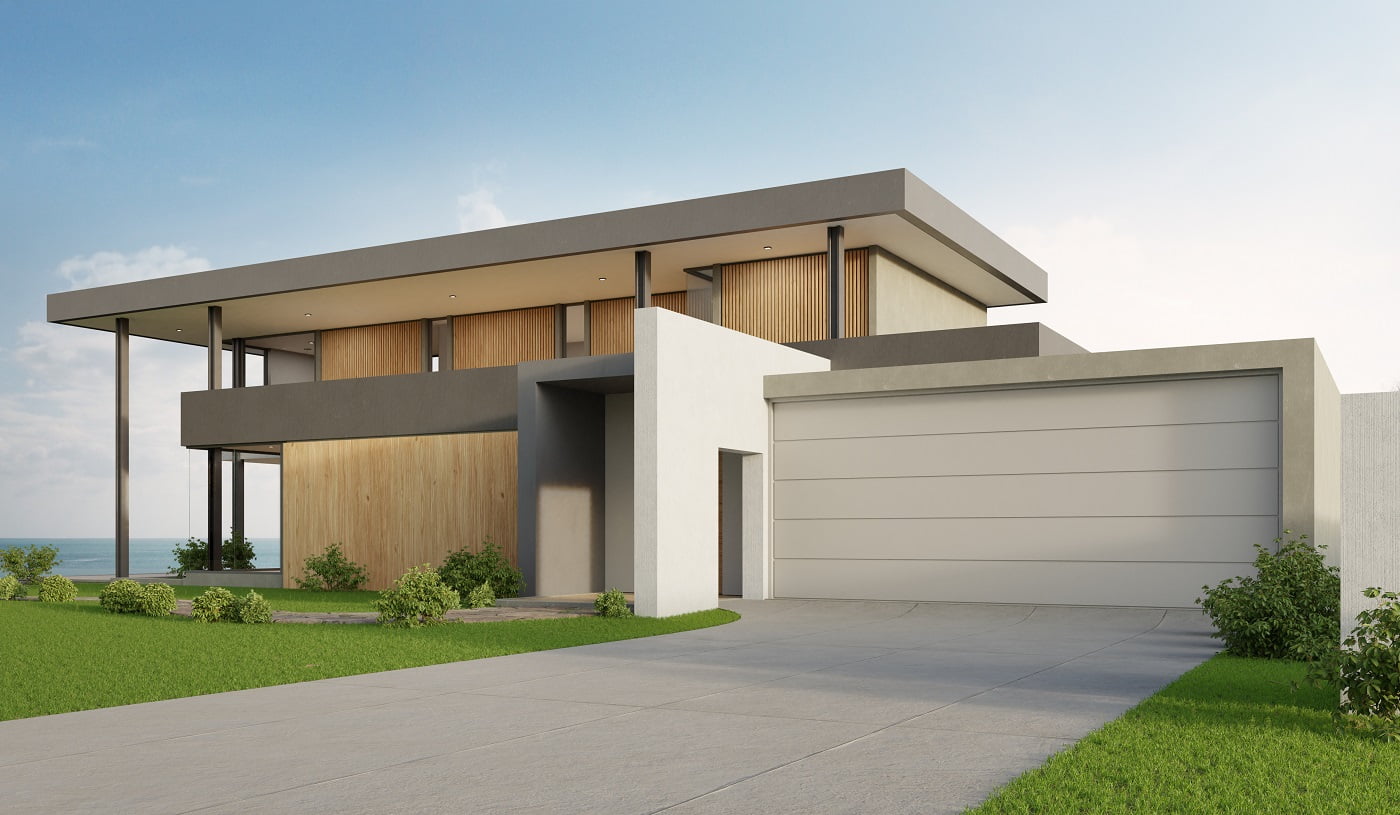 Verdict On Best Driveway Sealer
The exterior design of houses matters a lot and all of us like receiving compliments for a well-maintained abode. While we pay thousands to get the décor on point, it's easy to forget about the driveway.
Your driveway needs maintenance too, after all, it is one of the first things that visitors look at. If yours has lost its charm over time, now you know exactly how to make renovations.
Although we gave you all the essential insights for buying the perfect sealing agent, let's have a quick brush-up and pick our favorites. The Foundation Armor SX5000 is the best option because of its potent formula and lifespan of ten years.
Moreover, the Liquid Rubber Waterproof Sealant is known for its water-resistant and weatherproof composition. But if you're looking for a budget buy, then the MasonryDefender Concrete Driveway Sealer is your best bet.
And, we'll leave you at that. See you next time!
Related Articles
Best Lawn Edging for a Legendary Garden
5 Best Paver Sealers for a Wet Look
9 Best Caulk For Your Showers and Bathtubs