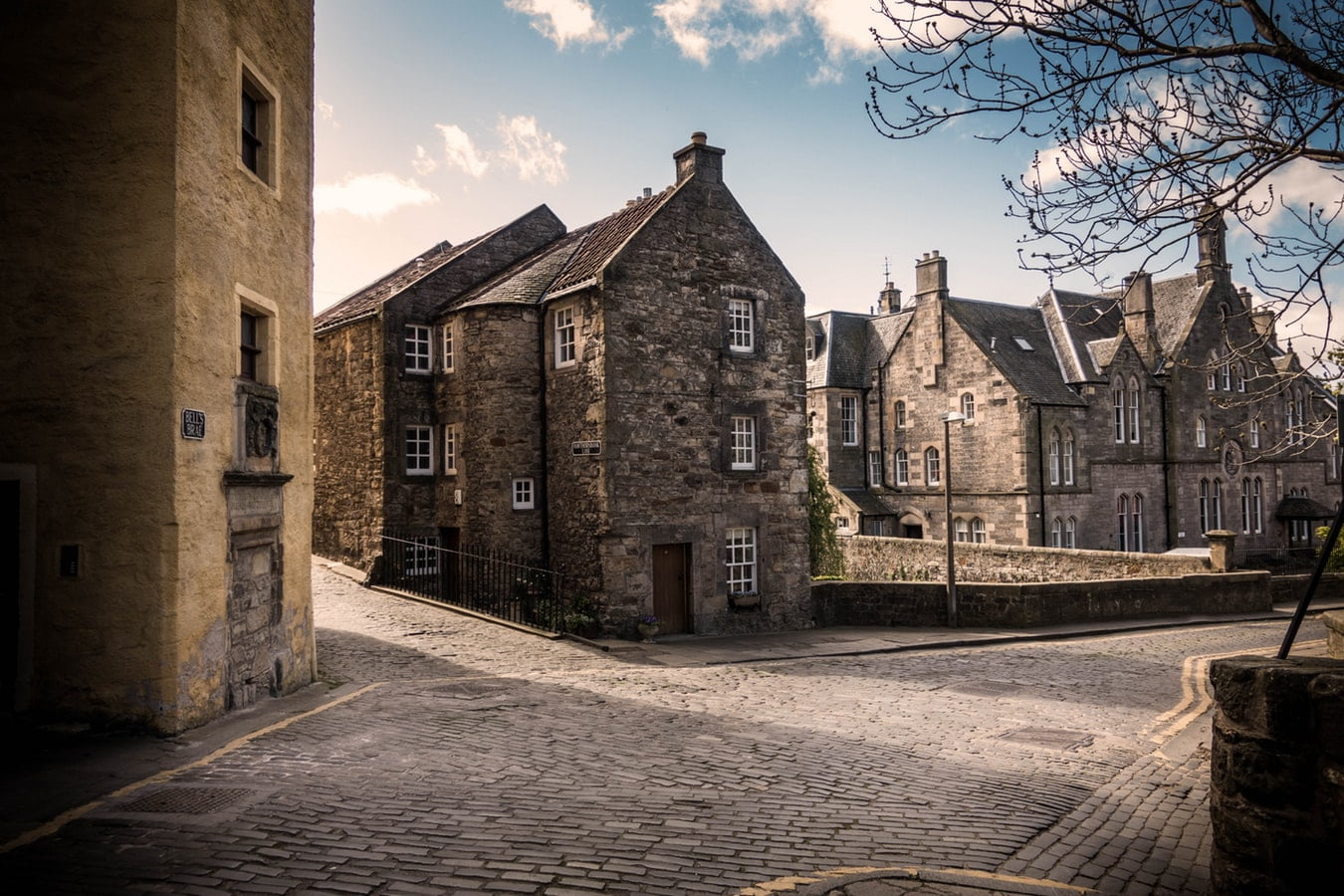 While it may appear like a really trivial matter, choosing the best polymeric sand can be a really daunting task.
Imagine this: You just built a charming patio in the front of your house. So, to maintain its charm in the long run, you'd want to apply the best polymeric sand available on the market. But once you start looking, selecting the best sand from a wide range of options can be difficult.
QUICK COMPARISON:  Top 3 Picks of Polymeric Sand Pavers
 
 

Our Top Pick

Comes with detailed instructions for application
4-inch wide joints can be paved easily
Uses cutting edge polymers that increase durability and stability

VIEW LATEST PRICE →SEE CUSTOMER REVIEWS →
Believe us when we say that we ran into the same trouble! This led us to conduct some extensive research on the different polymeric sands available on the market today. 
And here we are – providing our own unbiased reviews on the nine best polymeric sands that we shortlisted from the lot. We hope that by the end of this, you can choose the best sand that suits your needs.
So, without any delays, let's get to it, shall we?
Best Polymeric Sand Products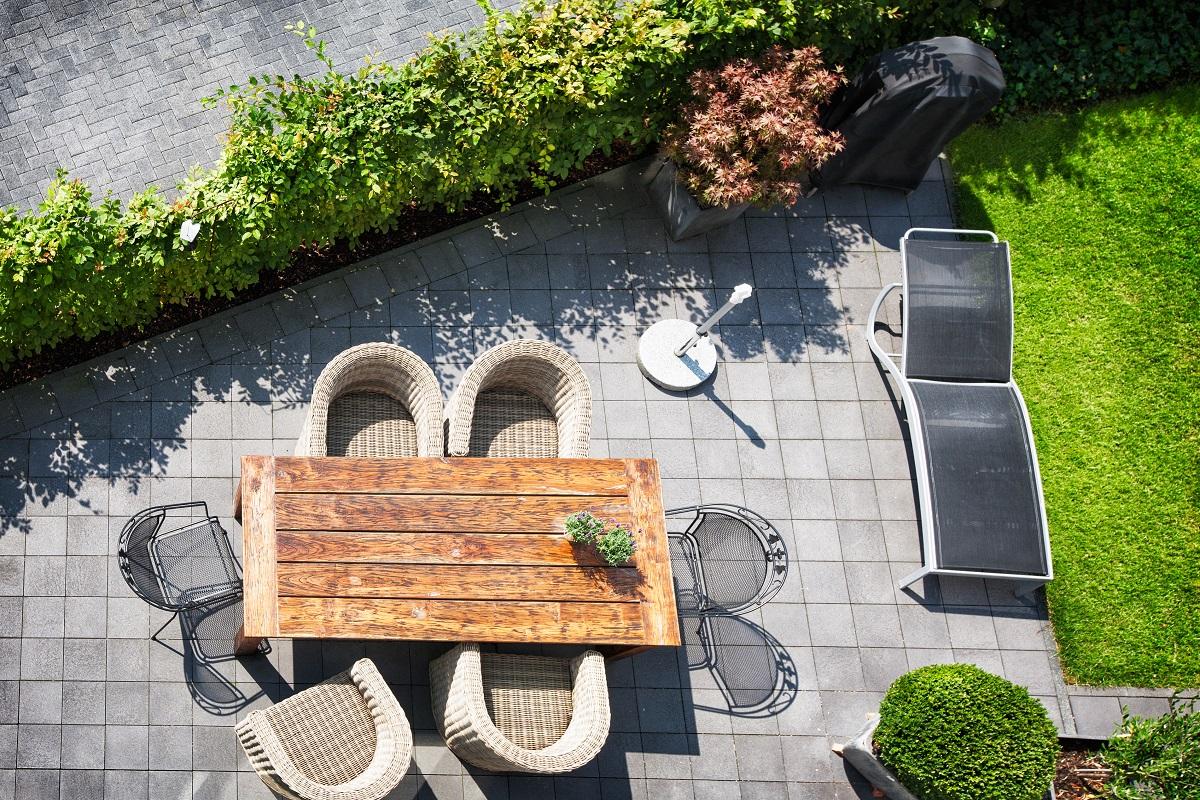 The product that we will be reviewing here is the DOMINATOR Polymeric sand from Black Diamond coatings. Each unit consists of either 1, 10, or 40 pounds of polymeric sand and comes in 5 different colors. This polymeric sand uses the company's Ceramic Flex technology and can be used to pave 4-inch wide joints.
Why Did We Like It?
One of the main reasons we chose the DOMINATOR polymeric sand was the positive feedback that we observed from users. Consequently, we decided to try it as well, and guess what? We were not at all disappointed by the end results! It is a professional-grade sand that is available for personal use.
The instruction manual that comes packaged with the sand is pretty detailed and easy to understand. So, if you follow all the instructions correctly, applying this sand will be a breeze for you. 
Thanks to the high-quality sand and polymers, you will find that the fine sand sweeps in the joints quite well. Furthermore, you can use it to pave joints that are almost 4 inches wide, as mentioned. And although this product is a little more expensive than the rest, its overall versatility makes it worth every penny.
What Could've Been Better?
Despite the usefulness, we did notice some limitations that this sand possesses, which can be improved. The application process becomes difficult in colder temperatures. Furthermore, the time required for the sand to set can be long, especially in humid or wet conditions. 
Pros
Easy to use and apply

Ideal for use in homes and office spaces

Durable and long-lasting

Comes in a wide range of choices
Cons
Difficult to apply in colder temperatures
The next product which we will be breaking down for you now is the Gator Maxx G2 Intelligent Polymeric sand. Sold by Alliance Designer Products, it is pretty similar to the previous option in terms of functionality and features. The sand comes packaged in 50-pound bags.
Why Did We Like It?
Like the previous option, the overall feedback for the Alliance Gator Maxx G2 was quite positive, which is why we tried it. Alliance Designer Products really hit the nail on the head with this polymeric sand, as it is both quick and easy to apply. It is, therefore, very convenient for paving purposes, which we found out by using the sand.
There are no additional hassles of dust or haze with this polymeric sand. And this feature is of particular interest, as the paving process can often get relatively messy, but this sand effectively takes care of that problem. 
The sand itself also settles very quickly, and we had to only water it once. And after it settles, it becomes quite durable and solid, capable of withstanding any weather conditions and temperatures.
What Could've Been Better?
The Alliance Gator sand is quite exceptional, but we still noticed some downsides. It comes packaged in a bag, which can puncture easily. Also, the price, despite being lower than the previous option, is still relatively high. Furthermore, if you are inexperienced, you might need to do some digging, as there are only limited instructions.
Pros
Settles very quickly after application

Durable and able to withstand most environmental conditions

Can be applied at lower temperatures

Can be used on a range of surfaces

Easy and convenient to apply
Cons
Does not come with comprehensive instructions for inexperienced users

Poor packaging choice
Next we have a polymeric sand manufactured by the Budding Company, which shares the same features and functions as the previous two products. However, it comes in a smaller 18-pound container that contains 288 ounces of polymeric sand.
Why Did We Like It?
One of the most attractive prospects of this particular product was its price. If you are looking for a polymeric sand that provides good value for money, then this is the one to get. Additionally, BuddingCo Polymeric Sand has a surprisingly good coverage area of 18 square feet, which makes it highly efficient compared to our previous options.
It can be applied on false joint pavers quite effectively. Besides, it is pretty easy to use and quick to apply as well. You will find that this polymeric sand will settle very quickly and not wash away easily. But then, the joints retain some flexibility even after the sand has settled, which contributes to its durability.
What Could've Been Better?
We noticed certain drawbacks, which can limit the usefulness of this polymeric sand. First off, the low volume that you get in each unit is often insufficient. Therefore, you might need to buy more unless the paving area is small. Also, there are no application instructions, so if you consider yourself a beginner, you may find it challenging to use.
Pros
Good value for money

Good coverage area

Different surfaces can be easily paved

Prevents erosion of paved surfaces

Durable and flexible after solidification
Cons
Comes with no instructions for beginners

Packaged capacity is often insufficient
Moving on, we have the Lock-EM-up paver sand from Mutual Industries, a polymeric sand that consists of the two base materials – silica sand and polymer bonding agents. The silica sand itself is high-grade angular sand that is adequate for paver joints. The sand comes packaged in bags with a capacity of 50 pounds.
Why Did We Like It?
The Lock-EM-up paver sand caught our attention due to the high-grade, blended angular formulation. This jointing sand also comes with good quality polymer binding agents that help in binding the pavers effectively. Furthermore, we found that the sand, once applied and set, is relatively good at preventing erosions and cracks in the paver surface. 
We also noted that each unit consists of 50 pounds of polymeric sand. So, if you apply it properly and follow the instructions, the sand has a good coverage area and is sufficient for most paver projects. 
Even the two color choices of tan and gray look quite pleasing to the eye and blend seamlessly with the paver. And we found out that it was quite effective in controlling weed in pavers as well.
What Could've Been Better?
After using it for ourselves, we couldn't help but notice certain areas where this poly sand falls behind. The sand requires quite some time to bind, and it also needs to be watered quite often to harden. This can increase the time and labor required, which can be somewhat detrimental.
Pros
Adequate amount of sand per bag

Decent coverage area

Looks great once it hardens

Comes with proper instructions for application
Cons
Requires long time to set and harden properly
Here we have reviewed the Rhino Power Bond Plus Polymeric Sand – a poly sand that can be used for both residential and commercial purposes. It is a good option for those in search of a jointing sand, and comes in four color choices – beige, slate gray, black, and ivory.
Why Did We Like It?
The Rhino Power Bond Plus polymeric sand caught our attention despite being lesser known than our previous choices. User feedback for this product was quite positive, so we decided to check it out. We were also intrigued by the features that this product comes with. Furthermore, the 4 different color choices were an added bonus.
One of the best features of this poly sand has got to be its dust and haze-free formula. Moreover,  the sand does not require any blowers, and only needs to be watered just once. We also noticed that it settles very quickly after water activation. All of this cuts down on the labor and time requirements, which we found to be quite convenient.
This product itself comes packaged in waterproof bags, so you can safely store it outdoors. That is one nifty perk that we found to be quite useful, especially if there are storage concerns to be considered.
What Could've Been Better?
This poly sand is quite underrated in comparison to our previous choices, but that doesn't mean that this is a perfect choice with no downsides. This polymeric sand can only be used for joints up to 2 inches, which makes its use limited. 
Pros
Clean and easy installation

Requires minimal labor and time

Comes in 4 different colors

Waterproof bags can be stored anywhere
Cons
Can only be used for joints up to 2 inches
The ConSANDtrate Polymeric Sand Concentrate is a good quality product sold by ConSANDtrate. This one is not exactly a polymeric sand; instead, it is a blend of polymeric binding agents which you can use to make your own custom sand.
Why Did We Like It?
As the name suggests, the ConSANDtrate polymeric sand concentrate is a combination of different binding polymers, and so, it comes conveniently packaged in 10-pound containers. You can easily create around 100 pounds of polymeric sand with this concentrate. And the binding polymers firmly bind the joints to make them durable.
We liked the fact that we could mix our own polymeric sand in different concentrations. This can be really useful for a paver project, as you can make your own sand based on specific needs. 
The sand also allows you to mix custom colors, which, we think, is a really great feature. Furthermore, since it is a concentrate, it is relatively cheaper, and you can use it to make more poly sand to increase coverage area, which provides great value for your money.
What Could Have Been Better
One notable drawback that we noted, in this case, was that the poly sand could wash away if it is not mixed properly. Also, if you mess up the concentrations or use the wrong sand, the product might go to waste. So, you need to be very careful during the mixing process.
Pros
Poly sands of different concentrations can be mixed

Can bind joints strongly

Allows for mixing custom colors

Can be used to create more poly sands

Provides great value for money
Cons
Prone to washing away easily

Can lead to wastage if not mixed properly
Those who know about polymeric sands are bound to have heard about Alliance. We have already reviewed one of its polymeric sands in our list before, which goes to show how popular and reliable the brand and its products are. As such, the Eurostone Bond is no exception to this rule.
Why Did We Like It?
One of the features of this poly sand that caught our attention is that it can be used for natural stone pavers. However, you can use this for regular cobble pavers and bricks, or even for overlay or non-overlay paving projects.
This polymeric sand can be used in a wide range of paver projects, ranging from residential to commercial ones. We believe that this makes this polymeric sand quite versatile. The sand is quite good at keeping out weeds from cobble and stone pavers. Furthermore, this sand produces almost no haze in pavers.
In addition to that, this polymeric sand can easily set above freezing temperatures. What's more, the sand comes packaged in waterproof bags so that you can safely store it outdoors.
What Could've Been Better
The Alliance Eurostone Bond is a pretty good polymeric sand, especially for natural stone pavers. However, it can be used for joints up to 1.5 inches, which is relatively low. Also, there is only a single color choice for this product, which is somewhat inconvenient.
Pros
Can be used for different paving applications

Makes no mess in stone or cobble pavers

Easily sets above freezing temperatures

Can be stored easily
Cons
Can only be used for joints up to 1.5 inches
The Z3 Pavermate polymeric sand from SRW products really stands out as one of the best polymeric sands, and with good reason! It incorporates Advanced Polymer Technology that makes installing polymeric sand easy. What's more, the sand comes in a choice of 4 different colors.
Why Did We Like It?
Now this polymeric sand is something that we can really get behind! It is great for quickly paving your patio or pool. This is because the drying time of this sand is very low, and so it sets very quickly after water activation. Furthermore, the polymeric sand itself is composed of a finer material. It uses fine sand that can be used to fill tight pavers effectively.
As for the application, the process is really easy and convenient. There is no dust or haze, so there is no mess at all. The sand is also quite durable after it has dried completely, so you don't need to worry about flakes or cracks. And, the 4 different color choices mean that you can get the color that best suits your paver.
What Could've Been Better?
While it is already a great polymeric sand, SRW Products can further improve it in certain aspects. First off, it doesn't perform well for wider joints over 2 inches. In such cases, the sand can wash away easily. Also, we observed that the coverage area per bag is somewhat lower.
Pros
Sets very quickly

Lasts long without cracks or flakes

Clean and easy to apply

Comes in 4 different colors
Cons
Cannot be used for joints wider than 2 inches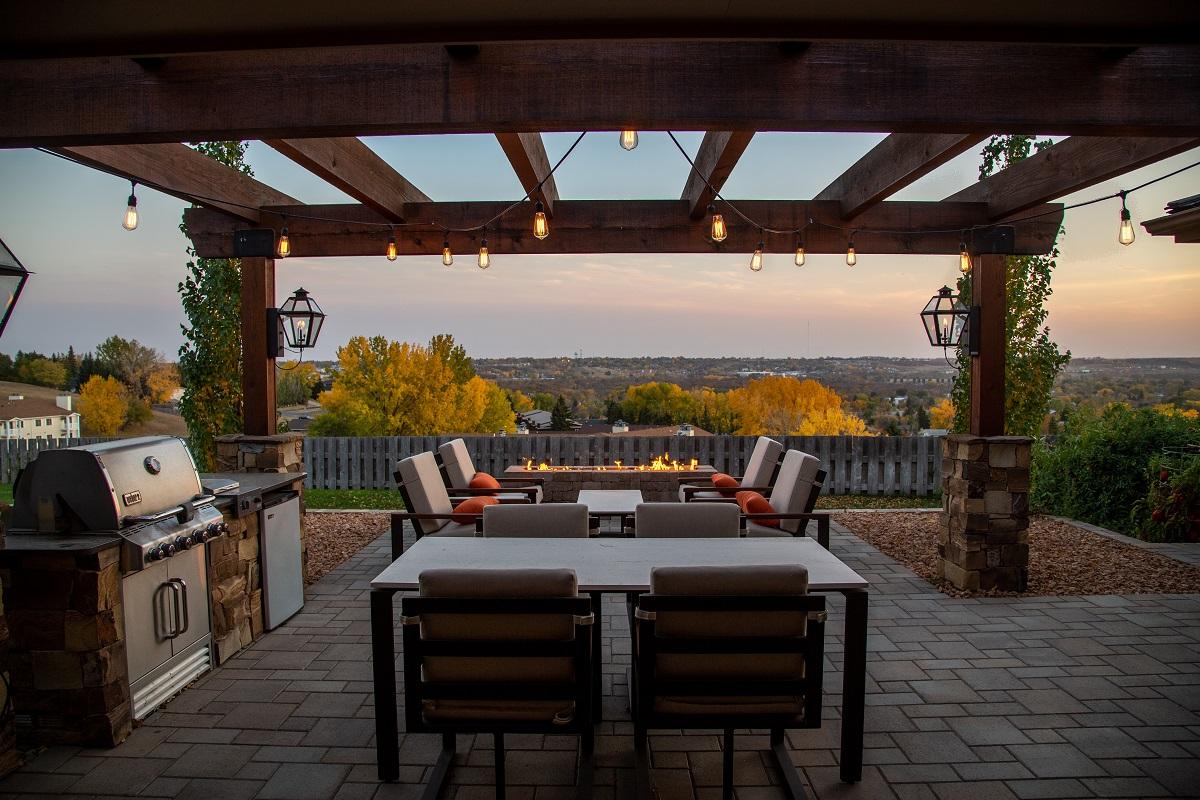 Buying Guide for the Best Polymer Sand
After reading our list, you must have gathered some idea as to what polymeric sands you want to use. But before you make your purchase, you need to keep in mind certain pointers that will be beneficial for you.
This is why we have made this buyer's guide so that you can consider the different key aspects before making the final purchase. It will also help ease your confusion, if you have any, after reading our list. So, keep reading to know more about choosing the best polymer sand.
Joint Size
The joint size of your pavers is something to keep in mind while choosing a polymeric sand. If you have a larger gap between pavers, you would like to select a sand that can fill those gaps and vice versa. It will also determine whether you can opt for fine or regular sand so that you can better fill the gaps in the paver.
Colors And Color Consistency
Indeed, you would like your paver patio or walkways to look good, right? Color choice plays a vital role in this case. If there is a choice of multiple colors, it will obviously be more convenient, as you can then choose a sand color that complements your paver. 
Strength
You should choose a joint sand that can strongly bind your pavers. You obviously wouldn't want your pavers to come loose after a few days. Also, it goes without saying that the joint sand should be able to prevent weeds and weed growth, as that can weaken the joints between pavers.
Drying Time
A good drying time is crucial to ensure that your paver project can be completed successfully. After applying polymeric sand, if your paver surface takes too long to dry, it will not be convenient, especially if your paver has high foot traffic. So, you need to keep this in mind.
Best Polymer Sand
How long does it take for polymeric sand to set?
Typically polymeric sand sets roughly 24 to 48 hours after application. However, different brands of polymeric sands may have different settings and drying times.
I have applied polymeric sand. How long will it last?
Polymeric sand typically lasts for 8 to 10 years after application. However, if properly maintained, they can last even longer.
What is the difference between regular sand and polymeric sand?
The main difference between regular and polymeric sand is that polymeric sand uses special chemical binders that hold your pavers together after you activate them with water. Regular sand is just silica, which does not bind with your pavers.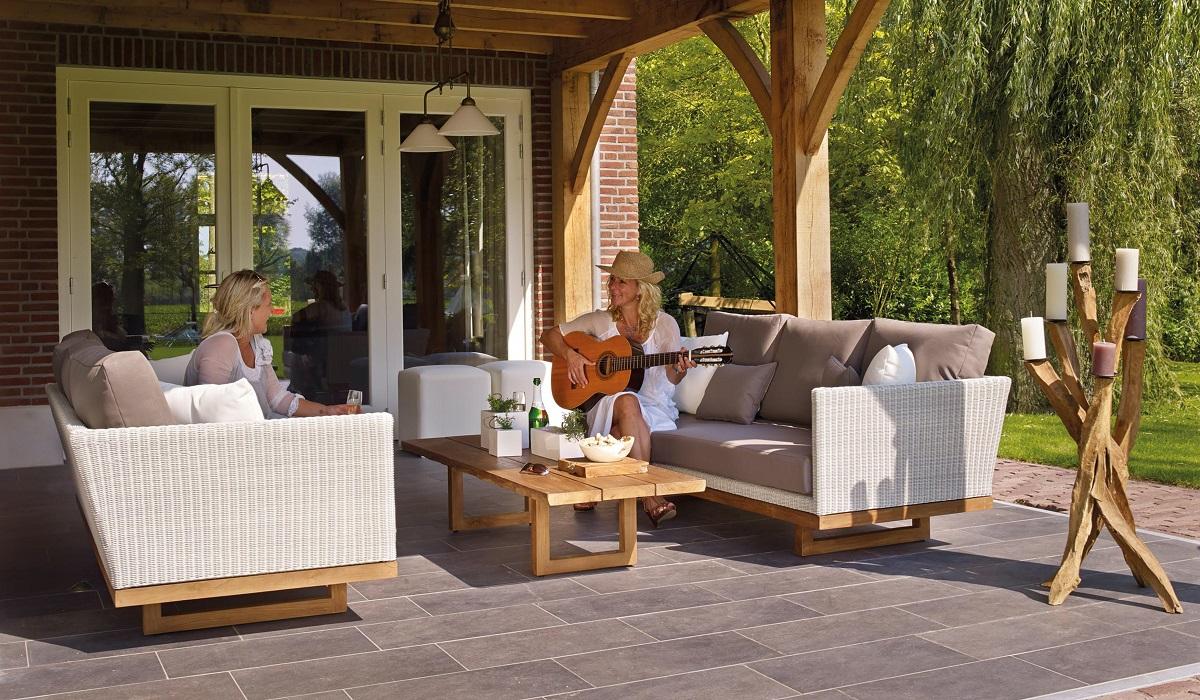 Top Polymeric Sand Verdict
Patios, swimming pools, lawns, or gardens can make your home stand out in the neighborhood. So, you would want the best Polymeric sand to increase their durability for your house to keep looking good for a long time.
That is why we have laid out this comprehensive review so that you can choose the best polymeric sand for your pool or patio. And here we are, at the end of this informative guide on polymeric sand, with hopes that we have eased your decision-making process.
Before we go, though, we would like to offer our own verdict regarding the best polymeric sand. Overall, we would say that DOMINATOR provides the best quality. But if you want both quality and feasibility, then Alliance Gator Maxx is the best option for you. And if you want a small area paved, then BuddingCo polymeric sand provides the best value for money.
With that, we bid you farewell for now. Stay tuned!
Related Articles
Best Lawn Edging for a Legendary Garden 
10 Most Powerful Leaf Blowers to Consider