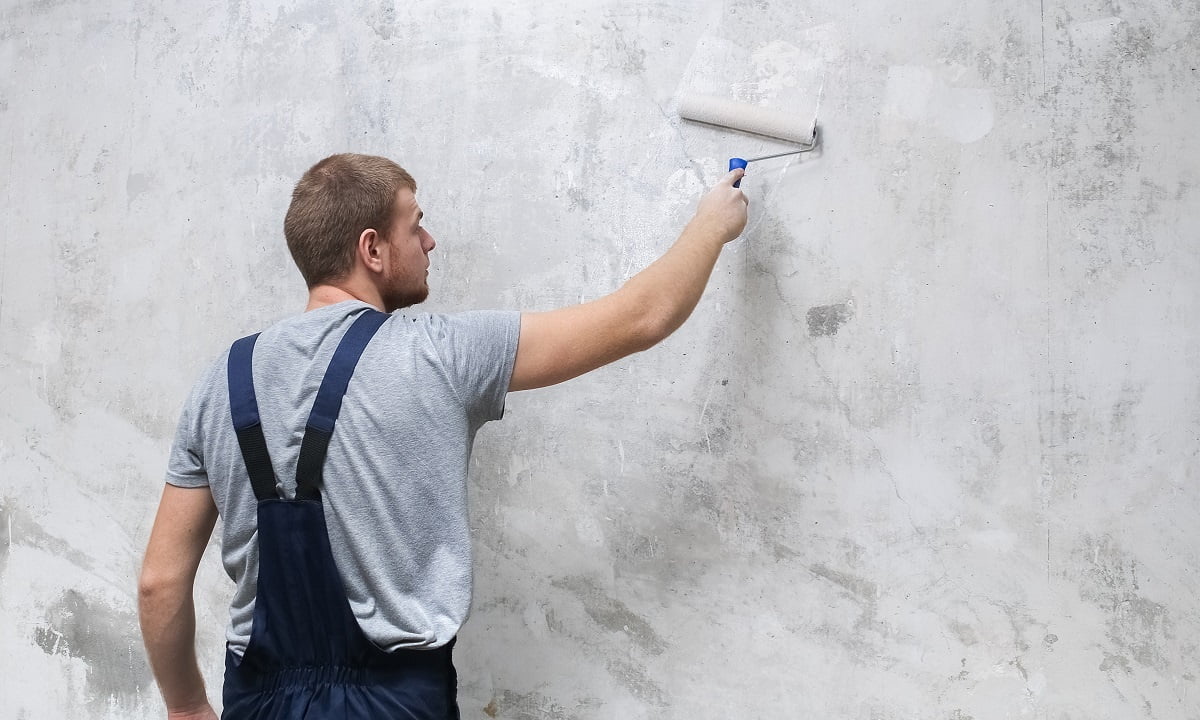 Did you know that paint primers can solve common problems like moisture damage, stains, odors, color changes, and more?
For years, professionals have sworn on this excellent problem-solving tool to execute the most uniform and flawless jobs. However, many homeowners are not familiar with its benefits. This has led to DIY enthusiasts skipping on this all-important priming step, often leading to disastrous outcomes.
But we're here to tell you that priming doesn't have to be the unnecessarily daunting and complicated step that you think it is. The only thing you need for a professional finish paint job is the right tub of paint primer.
And we have curated this comprehensive guide of our 9 favorite paint primers for drywall.
So, what are we waiting for? Let's jump right into it!
Best Paint Primer for Drywall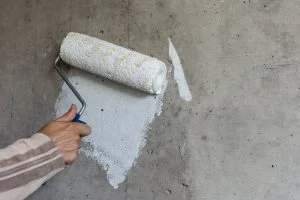 INSL-X is a remarkable bonding primer formulated for various challenging surfaces like glazed blocks, fiberglass, galvanized metals, glossy tile, pre-coated siding, vinyl, or PVC. It provides an excellent base for a shiny polished finish and is best applied with a polyester or nylon brush.
Why Did We Like It?
The product is durable and has unparalleled adhesion that enables it to form a tough layer on almost all kinds of challenging surfaces. Hence, it works effectively on drywall and interior and exterior surfaces such as masonry walls, plaster, wood trims, acoustic tiles, cement block, shutters, stucco, etc.
One quart of this product can easily cover 75 to 100 square feet of surface area, enhancing its value for money. Also, it is water-based and has a low VOC, which means it can easily be cleaned with soap and water, which we love.
One of the best features of this product is that it fully cures at average to very low temperatures (up to 35 degrees Fahrenheit) to give the desired finish. And that is generally not possible with most of the other brands. Its exceptional adhesive quality and marvelous enamel holdout provide an excellent base for an even and flawless topcoat finish.
What Could've Been Better?
This primer takes over 3 hours to cure completely, which means you have to wait for a long time before applying the second or third coat. This extends the overall painting experience and may be inconvenient to some users who are on a tight deadline.
Pros
It can be used on almost all kinds of surfaces

Water-based and therefore easy to clean

It gives an excellent smooth finish

Value for money
Cons
Has a 3-4 hour dry time in between coats
The Rust-Oleum Zinsser range is a premium, best-selling, and industrial-level series of primers known for high endurance properties. Hence, model number 286258 from this range is the perfect product for anyone looking for a primer for interior and exterior surfaces.
Sale
Why Did We Like It?
This is a water-based primer that gives a high-performance finish and can stick uniformly on virtually any surface it is applied. As we mentioned already, this primer is grey, making it ideal for use under darker, vivid, and more vibrant colors than the traditional white primer. This saves both time and money by improving the hide and coverage of this primer under darker topcoats.
Moreover, the final uniform layer that this primer forms on surfaces are resistant to mildew and has excellent stain-blocking properties. It drastically reduces time and effort because it eliminates sanding and has a cure time of only one hour. This enables you to apply multiple coats of this primer in a comparatively short period. One can of this primer also has impressive coverage of up to 100 square feet of surface area.
That's not all; the versatility of this primer allows it to be applied via both aerosol spray guns and the traditional roller and brush technique. This will enable users to pick the mode of application that is more convenient for them.
What Could've Been Better?
Some customers have complained that this primer scratches off easily and is not as durable as the manufacturer claims. But it should not be an issue for anyone using this primer as an undercoat instead of a topcoat.
Pros
High coverage

Has a short drying and cure time

Mold and mildew resistant

Rust inhibitive
KILZ is a renowned name in the field of manufacturing premium quality paints and primers. The brand has been around for over 40 years. The KILZ 2 10942 is one of their highest-selling primers and has comfortably made it to our top 9 primers list. It has also been awarded "Paint Brand of the Year" in 2015 by the Harris Poll EquiTrend Rankings.
Sale
Why Did We Like It?
This primer by KILZ is a high-quality 3-in-one primer, sealer, and stain blocker. The strong adhesion properties of this primer enable it to efficiently seal porous surfaces and lock in any new paint that is applied over it. It also can block and conceal the formation of mild to medium stains from grease, water, pencil, or ink.
Moving on, one gallon of this primer can comfortably cover from 300 to 400 square feet of area. It is mildew resistant and can be applied on a wide variety of surfaces, from drywall, stucco, plaster, and wood to popcorn ceilings, and so on.
The primer dries to the touch in only 30 minutes and has an overall cure time of one hour, making it convenient to re-apply in a shorter period. Furthermore, the viscosity of this primer allows it to be applied via a brush, roller, or spray according to the user's convenience.
What Could've Been Better?
It's imperative to prep the surface you are planning to apply this primer. The manufacturer states that this primer must not only be mixed well before use but must also be applied on surfaces that are free of dust, mold, rust, or peeling.
Pros
Can be used on multiple surfaces

Short cure time

Water-based and nontoxic

Value for money
Cons
Complicated prep procedure
If you're a professional or a painting enthusiast, you will recognize Prestige Paints as one of the leading manufacturers of paints in the USA. Their company provides its customers with over 1300 color shades of paint in four different kinds of finishes to choose from. Even their range of primers is available in the largest variety of shades compared to any other primer brand in the market.
Why Did We Like It?
One of the most remarkable qualities of this primer is that it comes furnished with a lifetime warranty for structural defects. So, as long as the instructions are correctly followed, this primer has the guarantee to last you a lifetime! The high-quality customer service provided by Prestige allows unsatisfied customers with original purchase receipts to apply for either a replacement or a refund for their product.
If that alone wasn't enough to pique your interest, this primer is also mold and mildew resistant, making it ideal for a variety of indoor surfaces, starting with wood, metal, and other previously painted surfaces. This primer is generally recommended for application on interior surfaces and is ideal for bedrooms, hallways, dining rooms, living rooms, and even under-ventilated areas like the basement.
One gallon of this primer can comfortably cover from 325 to 400 square feet of wall area. The smooth satin finish this primer provides is not only long-lasting but also has a low VOC of less than 5 g/l before tinting.
What Could've Been Better?
This primer is oil-based and hence might be a little more challenging to clean than its water-based counterparts. It also has a comparatively longer cure time of 4 hours, automatically lengthening the overall painting time.
Pros
Easily washable

It comes with a lifetime warranty

Easy to apply

Can be applied to a variety of interior surfaces
Cons
Long cure time

Not very easy to wash or clean
As you all may already know, Rust-Oleum is one of the leading paint manufacturing companies in the USA. Hence, it must come as no surprise that their clear primer in model number 2104 has made it into our top 9 paint primers list.
Why Did We Like It?
While all the primer companies added to this list are deemed user-friendly and dependable, this one is off the charts. Rust-Oleum is, in fact, so confident of the top quality of this primer that they have a "Satisfaction Guaranteed" warranty attached to it.
The primer is clear in color, making it the perfect undercoat shade for any painting job. If you were looking to invest in a darker-tinted primer, for example, then this is the one for you. Its versatility allows you to mix the exact shade of paint you were applying to this primer and creates the perfect undercoat shade for your paint to bloom.
Moreover, the paint primer is also acrylic-based which means automatically also means that it's water-soluble. This makes the application and cleaning process of this primer extremely easy and perfect for any indoor drywall.
What Could've Been Better?
The only criticism that this primer has received is in its shipping. In some instances, this paint's indelicate handling and insufficient packaging have caused it to arrive with dents and leakages. However, this issue is more regarding the shipping company than the product itself.
Pros
Has a strong power of adhesion

Can be tinted to dark colors

Makes positioning easier

Easy to apply and clean
ROMAN is known for consistently delivering some of the highest quality paint equipment for over 75 years. Hence, the same can be said about their PRO-999 Rx-35 problem-solving primer which is clear in color and comes packaged in a 1-gallon can.
Why Did We Like It?
This paint primer is ideal for priming and sealing problematic porous surfaces such as torn drywall, joint compounds, and wallpaper waste. This primer's one-gallon volume can easily cover up to 450 square feet of surface area, depending on your usage and surface texture. This is a considerably high coverage compared to most of the other primers on our list and hence is one of this product's redeeming qualities.
The chemical formulation of this primer enhances its adhesion and dries with a residual tack which makes it ideal to be applied under wallpapers. The wallpaper paste can lock itself on this adhesive texture of the primer very securely and can even prevent bubbling and rewetting.
However, the versatility of this primer also makes it a suitable choice for application under the paint. The clear color of the primer allows it to be mixed with paint to form the perfect shade of undercoat. It also comes with a tin tray with up to 4 ounces of volume for ease of mixing and application.
What Could've Been Better?
While this is one of our favorite primers and one of our top recommendations, it tends to be unavailable online most of the time. This makes it difficult for consumers to purchase it even when they're interested in buying it.
Pros
Good coverage

Strong sealant features

Enhanced adhesion for wallpapering


No-run formula

Easy to apply and clean
XIM 11022 in color 400W White is an ultra-premium oil-based primer developed keeping in mind the Federal and State VOC requirements. The thoughtful formulation of this primer has hence successfully solved several paint bonding problems seen in other primers.
Sale
Why Did We Like It?
Xim has developed a 3-in-one solvent or oil-based primer, bonder, and sealer ideal for coating various indoor and outdoor surfaces. Its excellent adhesion properties enable it to efficiently seal all surfaces and successfully bond with paint, making it perfect for most hard-to-coat surfaces.
Unlike most other primers, this has a seemingly straightforward preparation routine before application. Surfaces that are clean and dull may not need to be sanded at all before application. However, hard and glossy surfaces will still require sanding to create some texture and promote maximum adhesion.
The oil-based formulation of this primer makes it impressively long-lasting and durable as compared to its other rivals. Furthermore, this allows this primer to be applied under various popular paints that are all alkyd, oil, or even latex topcoats.
What Could've Been Better?
It's a solvent-based primer and hence is a little challenging to clean up during use. This primer is also not recommended to be applied beneath strong solvent topcoats such as lacquers or even two-component epoxies and urethane.
Pros
Dries very quickly

Powerful bonding capacity

Ideal for both interior and exterior use

Perfect for tough-to-paint surfaces

Durable finish
Cons
It cannot be cleaned using water and soap

Not recommended to be applied under strong solvent topcoats
As you may already know, INSL-X is a well-established brand in the paint manufacturing business in the USA. Their Aqua Lock Plus range is most well known for being a dynamic series of high-quality everyday-use primers. The superior finish and affordable price point have made this primer one of our top recommendations.
Sale
Why Did We Like It?
This 100% acrylic primer sealer provides excellent adhesion and superior sealings properties, making it ideal for application on multiple surfaces. Hence, the product is multipurpose and can be applied under a variety of interior and exterior surfaces, and is an effective base coat for both latex and oil-based paints.
The water-based formulation of this product makes it incredibly easy to clean up and apply on all surfaces. But that's not all because the final hardened coat also provides exceptional mold resistance and stain-blocking properties unmatched by most other primers.
Moreover, a gallon of this primer can comfortably cover up to 400 square feet, depending on how porous the surface is. Last but not least, this primer not only has a considerably low VOC, but it also dries to touch in 30 minutes and cures completely in 1 hour.
What Could've Been Better?
While this paint is stellar in most aspects, it also comes with a relatively comprehensive prep and application procedure that can sometimes be difficult to follow. However, if you're someone who regularly paints or is familiar with the process of painting and is not looking to skip any steps, this product is ideal for you.
Pros
Easy to clean

Mold and stain resistant

Multipurpose

Good coverage

Dries quickly
Cons
Has a hefty preparation and application procedure
This Modern Masters Primer from their Metal Effects range is a one-of-a-kind primer. It comes with a wide range of features to make your priming tasks effortless. Read on to know all the deets about it.
Sale
Why Did We Like It?
The unique formulation of this primer blocks acid salts, alkali salts, tannins, and other contaminants, while also preventing rust/oxidation from forming under the paint film. It is thereby most suitable for external and internal surfaces such as wood, metal, and drywall.
However, it can also be used on paintable wall coverings and canvas and is one of the most amateur-friendly primers on our list. This prime can dry to the touch in only 30 minutes and can be recoated immediately after; however, the full cure time of this product is 12 hours.
It's important to note that this primer was originally designed to be applied with the Modern Masters Metal Effects Reactive Metallic Paint. Hence, this primer is specifically formulated to block aging solutions and rust activators of this paint from reaching and ruining the wood, metal, or reactive substrate surface to it has been applied on.
Other primers cannot be applied under this paint because they allow solutions and activators to penetrate the undercoat and damage the final color or finish of the surface.
What Could've Been Better?
This primer is only available in a 1-gallon tin that covers up to 320 square feet of area and runs out quickly when used for larger projects. It's also relatively expensive for a primer that is only provided in such low quantities and thus may not be ideal for specific consumers.
Pros
Easy to clean

Prevents surface from rusting or oxidizing

Little to no odor

Dries very quickly

Beginner or amateur-friendly product
Paint Primer For Drywall Buying Guide
Choosing the right kind of drywall paint primer to investing in can be a complicated process. For this reason, we decided to compile a detailed buyer's guide for you to help ease your decision-making. This thorough guide lists all the factors you must consider when determining the perfect primer to invest in.
So, without much ado, let's get right to it!
Adherence And Sealant Qualities
Drywalls tend to have different but high levels of porosity throughout their surface because of the mud used on the seams of their area. This makes it difficult to evenly paint the surface, which most commonly has dull and blotchy spots all over the place.
For this reason, you must look for a primer that has a high level of adherence and effective sealant properties. The sealant seals the porous holes on the drywall and prevents the surface from soaking up the paint applied to it. Alternatively, the adherence or stickiness of the primer gives the top coat of the paint some texture to effectively stick to, giving a flawless and long-lasting finish.
Coverage
Primer labels almost always mention how much surface area 1-gallon or quart of product can effectively cover. Hence, if you're working on a larger project, this might be a factor you want to consider looking up. Purchasing a primer with ample coverage will eliminate the need to repeatedly repurchase the same product to complete your project.
Cure and Drying Time
The cure time, as we mentioned earlier, is the total time the primer requires to harden. Hence this is the time you will have to wait before going in with the top coat of paint. Drying time is the time the primer takes to dry to the touch. It is usually advised to wait until primers are dried to touch before going in with multiple primer coats.
State of the Surface You are Priming
You will want to purchase a primer depending on the state of the drywall you are priming. For example, if your drywall has stains, you will want to invest in a primer that has stain-blocking properties.
Alternatively, suppose you're planning to undercoat interior surfaces. In that case, you might want to use a water-soluble primer instead of oil-soluble primers that release fumes but are more durable and hence ideal for outdoor surfaces.
Mode Of Application
The viscosity of the primer determines the mode in which you can apply it. There are mainly three ways to apply primer, via spray gun, roller, and flat brush. The label of your primer will always mention which mode of application is ideal for the product at hand.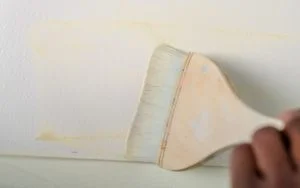 Verdict On Best Paint Primer For Drywall
Many people seem to have the common misconception that painting drywall is the same as painting any existing wall. However, the truth is, your primer for drywall will have slightly different requirements than a regular primer to ensure a uniform and smooth finish.
That's why professionals always recommend buying primers meant specifically for drywall when planning to paint one. Nevertheless, we understand how confusing it can be to buy a painting primer when you're not well-versed with such products.
So, before signing off, we want to mention some of our top recommendations for you. The INSL-X AQ040009A-01 is high-quality and multipurpose, perfect for professionals or DIY enthusiasts familiar with priming procedures.
ROMAN Products, on the other hand, is the best primer to be applied under wallpapers. Lastly, we have the Rust-Oleum 02101, whose versatility makes it ideal for most users.
Hence, with that, we come to an end with our detailed guide for the nine best paint primers for drywall. Till next time!
Related Articles
17 Drywall Alternatives For Your Future Home
11 Best Budget Drywall Screw Guns
9 Best Paint Sprayer for Lacquer
7 Best Exterior Primer For Peeling Paint
7 Best Primers For Covering Red Paint
7 Best Primers to Cover Dark Paint
7 Best Cold Galvanizing Paints
6 Best Paint Primer For Rusted Metal
6 Best One Coat Paint and Primer