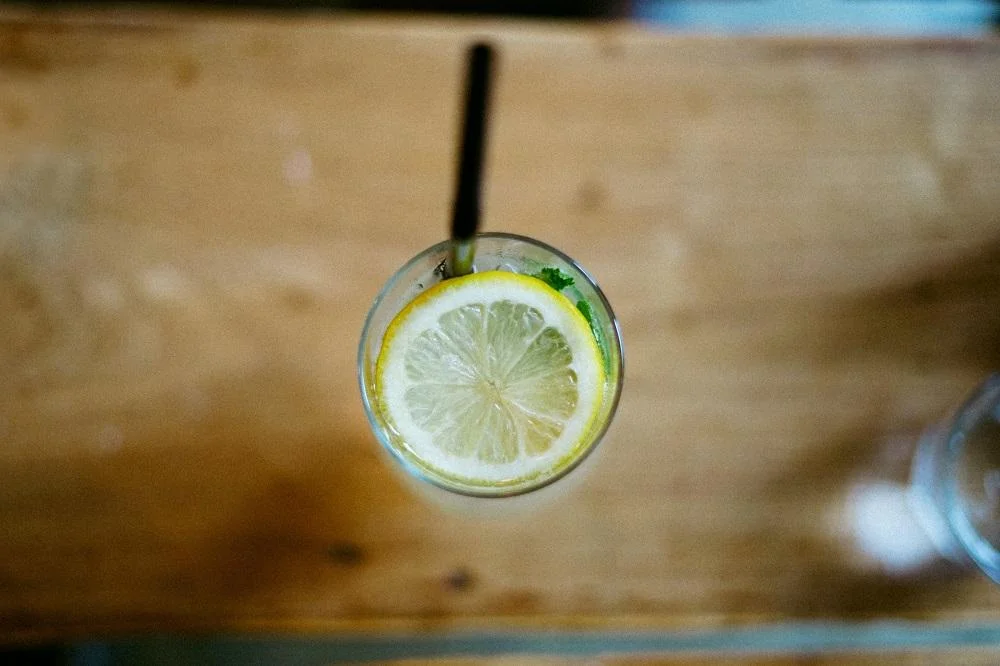 Soda water may be just carbon dioxide mixed in water, but it sure has taken the fancy of the world in a big way.
Whether you call it sparkling water, seltzer, or soda water, these bubbles of gas can convert plain water into a fun beverage. And getting a soda maker at home can help you ditch the frequent store trips and make bubbly water whenever you want it.
Till even a decade ago, soda makers were not that much in vogue. But today, there are a vast number of options available on the market. To help you select from among those, here's our list of the six best options that are making all the right noise. Along with these product details, we've also included a handy buyer's guide to aid the selection process.
Let's take a look at the deets, then! 
Best Soda Maker Reviews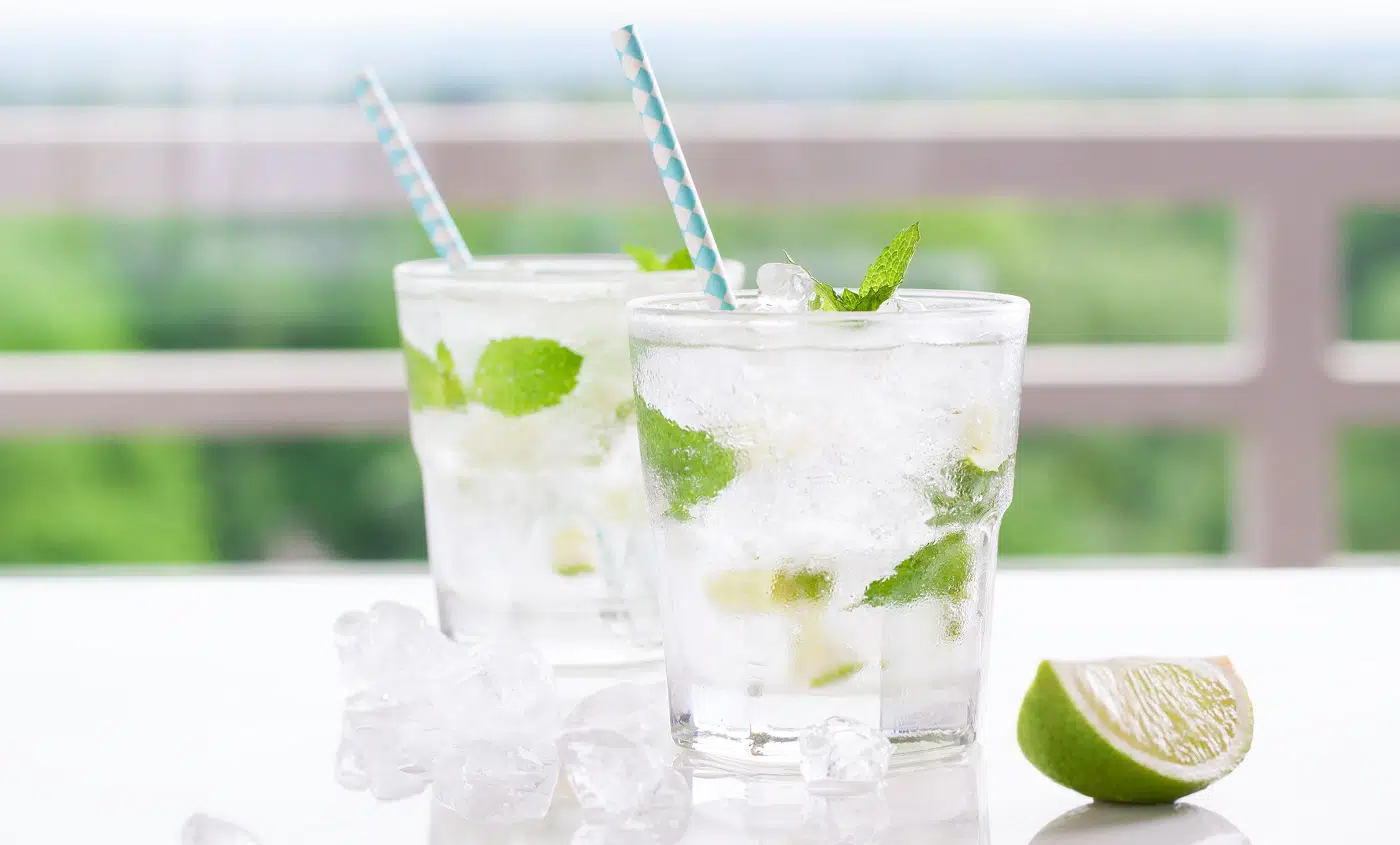 If you're looking for a suitable soda maker that doesn't skimp on quality as well as style, then the sleek black Fizzi One Touch Soda Maker from SodaStream is your best bet. One of the most reputed soda makers of all time, this product is fast, easy, and simple to operate. Plus, the design is a sure eye-catcher.
Why Did We Like It?
Looks apart, the simple operation of this electric-powered device is what caught our eye. With a single touch of a button, you can get sparkling water of three different carbonation levels. This ensures that anyone can get the right amount of fizz in their drink.
Its power needs are relatively low, so you don't have to worry about high utility bills. At the same time, it comes with a 60L cylinder of CO2, so there's no need to spend extra on it at the start. Since each cylinder can carbonate an equivalent volume of water, you can expect it to last for quite some time.
We also like how the machine comes with a 1L carbonating bottle that's entirely BPA-free. The bottle itself has a premium look and can be reused. And in case you require additional bottles, you can easily purchase them separately.  
What Could've Been Better?
The only gripe we have with this model is that it doesn't work on battery power and must be plugged in for an operation. This means you can't take it on road trips and outdoor adventures for a quick drink. But that's no reason to give this one a miss.
Pros
Sleek, black design

Offers a consistent level of fizz

Includes snap-lock feature

Can be operated by anyone
Up next, we've got the AARKE  Carbonator III, which is ideal for modern kitchens. The Swedish design of this device and the stainless steel and copper construction make it suitable for long-term use without worry. And if copper doesn't seem right for you, it's also available in a range of other colors and metal options.
Why Did We Like It?
Arguably one of the slimmest and most portable soda makers globally, the AARKE Carbonator III is robust and straightforward to use. Just plug in the carbonator cylinder, turn the handle, and you're done! It's a no-frills solution to getting hassle-free soda water.
What's more, the lever even takes care to release any pent-up carbonation. This way, you can avoid messing up your kitchen. Just unscrew the included carbonating bottle, and you can enjoy bubbly water with your favorite drinks.
Coming to the carbonating bottle, comes with a stainless steel cap and is compatible with most standard 60L CO2 cylinders. Plus, it's entirely BPA-free, which means you don't have to worry about any harmful pollutants.  
What Could've Been Better?
Despite so many features, we were a bit disappointed to learn that this product doesn't come with a carbonation cylinder. As a result, you'll have to spend extra on it; but considering that the product itself does not require electricity, the cost is offset.
Pros
Low-carbon footprint

Works without any electricity

Comes in multiple color options

Durable and stylish
Cons
Doesn't include a carbonation cylinder
One of the reasons why many people stay away from buying soda makers is the need to replace CO2 cylinders. Well, the Sparkel Beverage System uses a unique technology that eliminates the need for the carbonation cylinder. At the same time, it comes with a range of nifty features that make it one of our top picks.
Why Did We Like It?
Just the mention of a soda maker without the CO2 cylinder was enough to get us hooked. Add to that the fact that you can use this device to carbonate everything from water and tea to juices, cocktails, and wines, and you've got a soda maker to reckon with. It can even work to extract flavors from fruits and herbs added to the carbonating bottle.
How does this machine make soda water without carbon dioxide cylinders? Well, it comes with packets containing powdered citric acid and baking soda, which, when mixed, produce the CO2 required for carbonation. Each packet is measured to produce enough CO2 for carbonating one bottle.
You can select from among five carbonation levels, and the machine illuminates the bottle during the process. A musical chime lets you know when carbonation is done. It also comes with a 25.4-ounce bottle and ten carbonators to help you begin. Additional carbonators and bottles can be bought separately.  
What Could've Been Better?
There's really very little we could find fault with this unit, apart from the fact that it comes with just a one-year warranty. Also, you can only use Sparkel carbonators with the product; otherwise, the warranty becomes void immediately.
Pros
Entirely automatic operation

Extremely easy to operate

Can extract flavors from added ingredients

Comes in multiple color options
Cons
Low-warranty period of just one year
Are you trying to ditch the plastic and opt for glass instead? Then the SodaStream Aqua Fizz is the soda maker you should go with. This stylish, black device comes with two glass carafes that have an elegant design; plus, using the device is just a matter of pushing a button, so there are no worries there.
Sale
Why Did We Like It?
Affordable yet stylish, the Aqua Fizz uses a regular 60L CO2 cylinder that can be used to make soda water. And since it doesn't require a power source to work, you can take it on road-trips or for tailgating wherever you want.
The device uses a single button that works manually, so you'll have to put in a bit of trial-and-error before you end up with the exact amount of carbonation. This might pose a bit of a problem initially, but there's nothing easier to operate once you get the hang of it.
Perhaps the most striking part of this device is the two glass carafes that come with it. Each carafe holds 20 ounces of water and has a ribbed design that's good enough to end up at any dinner party table. Overall, a value-for-money device, if there ever was one. 
What Could've Been Better?
The only problem we faced with this device came from the carafes themselves. The device is made in such a way that you can only carbonate water using the carafes. So, in case any of those get damaged, you'll have to buy new ones.
Pros
Includes a pair of carafes

Entirely portable unit

Manual carbonation switch

Stylish black and silver design
Cons
Can be used only with the glass carafes included
Affordable and available in four attractive colors, the DrinkMate Soda Maker can carbonate any beverage. So, if you're looking to spice up that flat beer or add a bit of sparkle to your party cocktails, this is the product to go with. Plus, it doesn't even need electricity to work, which is a big positive in our opinion.
Why Did We Like It?
The highlight of this device is that, unlike most soda makers that can only carbonate water, this one can work with any beverage. At the same time, the compact, electricity-free design means you can take it anywhere you need to.
The carbonation bottle that comes with the unit has clear markings for the fill line and indicators for high and low foam levels. This means you can see the amount of carbonation you're producing. 
It's available in four color options and includes a 10L carbonation cylinder to get things started. The device is compatible with other 60L carbonation cylinders, even those from competing brands. What's more, you can send back any empty cylinder to get discounts on new ones.  
What Could've Been Better?
There's nothing we have against this product, considering the excellent features it offers. However, we would have liked it if the unit came with a full-sized carbonation cylinder like other comparable brands. 
Pros
Lightweight and attractive design

Compatible with all carbonation cylinders

Doesn't need electricity to operate

Can carbonate any beverage
Cons
Doesn't come with a full-sized carbonation cylinder included
If traditional soda siphons are more up your alley, then you'll love this iSi Soda Siphon. The design is a blend of the classic soda siphons used by bartenders with modern soda-making technology. On top of that, the stainless steel design is undoubtedly eye-catching and durable.
Sale
Why Did We Like It?
First off: the retro design that's reminiscent of the soda siphons of old. Crafted from high-quality stainless steel along with a durable plastic head, it includes all essential add-ons such as a measuring tube, charger holder, and removal key. At the same time, the made-in-Austria technology promises long-term operation.
Using the unit is simple: just fill the bottle with water, screw on the cap, and carbonate with the required soda charger… that's it! You've got enough sparkling water to brighten up your day. What's more, the appealing looks make it suitable for showing off at cocktail parties and bars.
The measuring tube included with the package helps you add just the right amount of liquid and avoid spillage. It also comes with a pressure control valve that protects the unit from getting over-pressurized, so safety is not a factor that you'd need to worry about. 
What Could've Been Better?
Although the device itself is pretty affordable, you need to buy the carbonation cartridges separately. This ultimately raises the overall cost of using the unit in the long term. At the same time, the multi-step process for making soda water might seem to be a hassle for some users.
Pros
Doesn't need electricity to work

Easy operation

Durable stainless steel build

Comes with the required accessories
Cons
Carbon cartridges must be bought separately
Soda Maker Buyer's Guide
And that's our list of the best soda makers of the year right there…but wait! Don't hurry off to get the model you liked best, because we're only halfway through the woods. Buying a soda maker for your home isn't as easy a task as it appears. 
There are quite a number of factors that you must consider before taking a plunge and buying the soda maker of your choice. To help you with that, here's a quick buyer's guide that we've prepared. Going through it will help you make a better decision.
Power Requirements
The first aspect to consider when looking for a soda maker is whether it needs a power source. These devices usually come in two variants: manual and electric. The electric variants require a power source or batteries to work.
The choice of whether to go for an electric or battery-powered model depends on your usage requirements. While cordless models are best for road trips and camping, a corded model will serve you well for domestic use.
Operation Type
We've already mentioned that soda makers come in two types: manual and electric. Apart from power source and portability, the presence (or absence) of a power source determines whether your machine can operate automatically or not.
Electric models are usually automatic and have different settings for different fizz levels. In contrast, manual models use a single-button operation, and you have to use a trial-and-error method to settle on the necessary level of carbonation.
Beverage Choice
The type of beverage you're looking to carbonate also plays a crucial role in the choice. Most soda makers can only carbonate water, though you can add fruits, herbs, and other flavoring agents later. 
But if you're looking to carbonate other drinks such as tea, juice, or alcoholic beverages, then go with a model that works with all kinds of drinks. Such units can bring the flavor back into drinks that have gone flat.
Keep in mind that you should never try to carbonate other drinks in a machine that's meant only for water. This might damage the device, as well as void any warranty it might have. So, exercise due caution when using the machine.
Carbonation Method
When it comes to soda makers, a large variety of them uses CO2 cylinders for carbonation purposes. These cylinders have a fixed volume, usually 60L, and need replacing once they've depleted. 
Other variants use powdered carbonation agents for this purpose. In either case, make sure the unit you buy has a carbonation cylinder/agent thrown in the package. This way, you can save the cost of buying one from the get-go.
Bottle Type And Size
In general, soda makers come with glass or plastic bottles that can fit into the device to carbonate liquids. If you're getting a unit that includes a plastic bottle, make sure it's BPA-free and doesn't contain any harmful toxins.
For those looking to avoid plastic altogether, it's best to go with models that include glass bottles or carafes. Just note that models that have glass bottles tend to be a bit more costly than ones with plastic bottles.
Along with the bottle material, the size of the bottle and unit also matters. Usually, countertop units that require a power source can work with larger carbonation tanks. Smaller models, on the other hand, are ideal for carbonation on the go.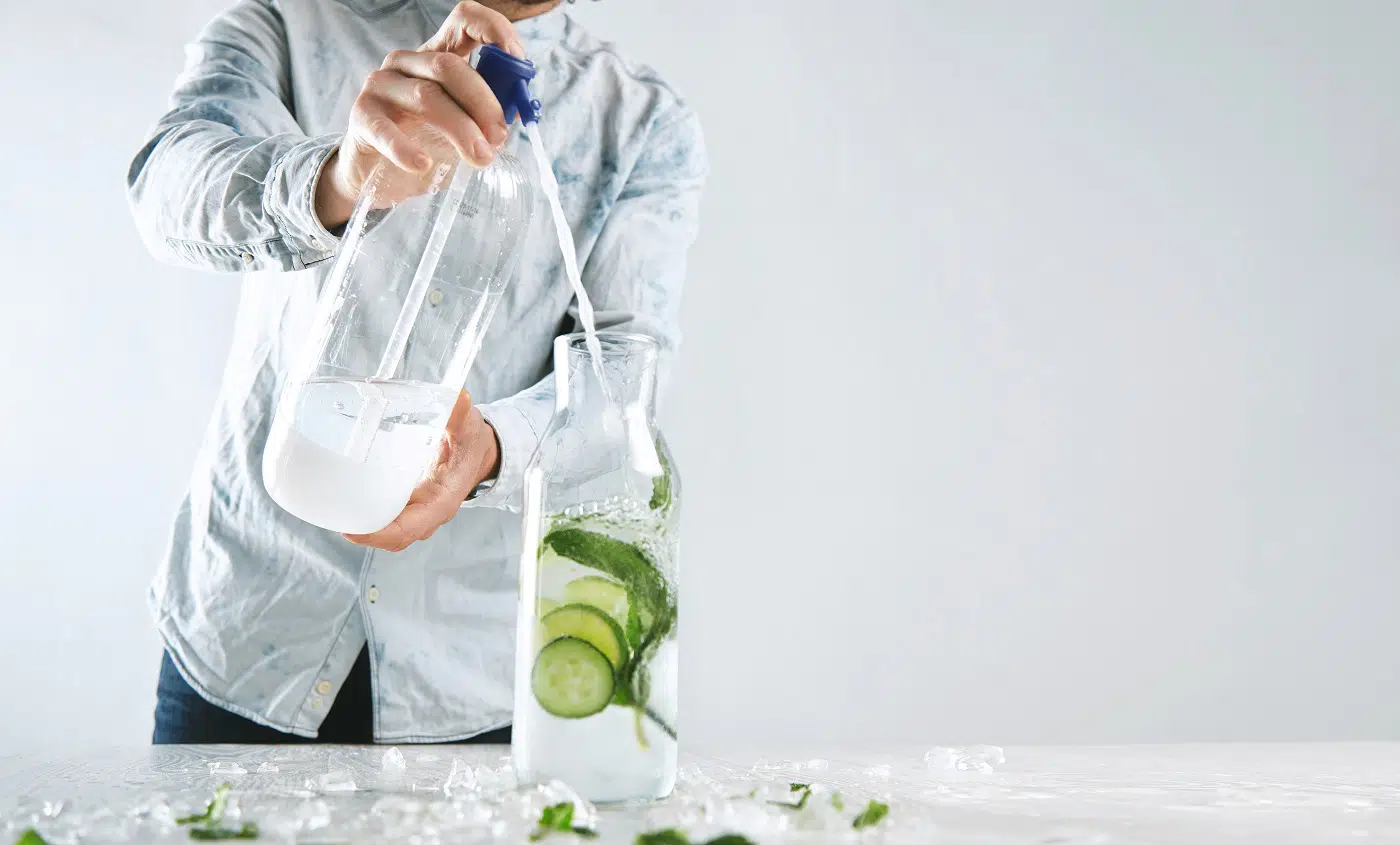 Verdict
And that's all we have to share with you today! We hope you had a great time going through the reviews and buyers' guide. By now, you should have a clear idea regarding which model to invest in. 
If you're still on the fence, let's make the task a bit easier by nudging you toward the right ones. In our opinion, if you're looking for an electric-powered model that doesn't skimp on style as well as functionality, then look no further than the SodaStream Fizzi One Touch Soda Maker.
Among manual models, the AARKE Carbonator III is our preferred choice. And if you're searching for a unit that doesn't require a carbonation cylinder, then opt for the Sparkel BOI-03-001 Beverage System.
That's it for now. See you later! 
Related Articles
10 Best Personal Mini Pie Makers
7 Best Hand Crank Ice Cream Maker