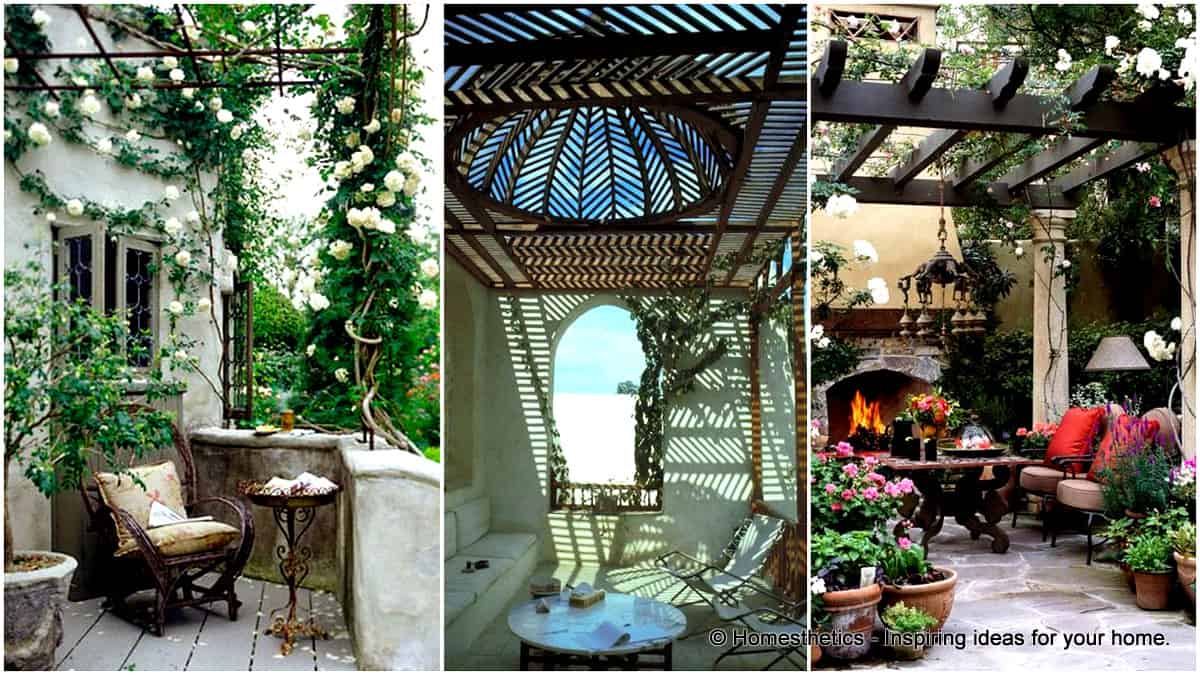 A pergola is not often defined despite its huge popularity, what is a pergola is common in landscaping and more importantly how is a pergola different from an arbor or car park one might find itself wondering. If you look for a fast answer, a pergola is a custom outdoor frame structure most commonly realized out of wood or metal. The structure beautifully emerging in your future landscape is based on posts covered with a roof or arch, it is envisioned to support vines. The top, roofing grid of the pergola can be left open or used as cover to shelter the individual from the elements. Built to add privacy and shade like a natural extension of the home with an outdoor sitting area, the pergola is most commonly attached to the home but it can be often found freestanding on open field, as a focal point in landscaping. The pergola offers privacy, obstructs unwanted views thanks to trellises and sculptural vines that shape the ensemble in pure beauty.
The pergola pronunciation is intuitive and simple : per`go`la . The origin of the word dates back to 1645-55 from the Italian, Latin word "pergula" – projecting roof, arbor.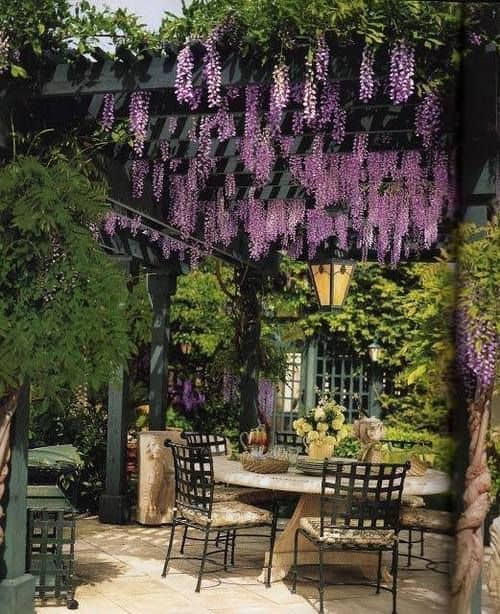 Wooden pergola design painted in dark green nestling iron and marble dinning set, all emphasized by Wisteria vines.
Found on cane plex
The regular pergola is often confused with the following structures, these are terms that define either similar structures or relevant components to a pergola ensemble reason for which in the following rows their similarities and difference will be explained  to avoid future misunderstandings and misuses of the terms. The terms in discussion are:
Arbors
Gazebos
Trellises
Lattice also known as "latticework"
Carports
Differences and similarities- Arbors and Pergolas
The most common misunderstanding is found between arbors and pergolas, two highly similar outdoor structures that are often confused. Arbors are commonly used structures that can be found in public parks and private gardens alike, these are often realized out of materials with high resilience like vinyl or coated metal to avoid their maintenance where pergolas are usually realized from wood. Arbors are freestanding, rare being the cases in which it is attached to a garden fence to serve as a gate, embellished in natural elements. The biggest difference between them is that arbors lack the beautiful architectural design features that define a pergola, moreover they do not serve a leisure role as an outdoor sitting area but as a graphic element that emphasizes the landscape through its presence, as an anchor for beautiful flowers and vines.
In contrast, pergolas are larger structures in all three dimensions and they`re customized to a certain extent to fit the requirements of the individual using it, pergolas can receive masonry columns for a beautiful renaissance monumental aspect and their top is often flat. The pergola dates back to the birth place of the Renaissance, Italy, where the term pergola firstly emerged describing masonry pergolas of great beauty. In contemporaneity the term pergola is often found describing ensambles realized in wood and iron more often then stone. Mixed pergolas with stone and wood, metal and wood can be found as well.
An outdoor extension for the indoor living space is the most common stance of the word pergola, when they`re freestanding, pergolas are used as dinning areas and outdoor enterntaining ensembles nestled between greenery or outdoor enterntaining features like fireplaces, swimming pools, outdoor cooking areas.
Landscape Architect, Cynthia Cash describes the deference between an arbor and a pergola below:
"The primary difference in an 'arbor' and a 'pergola' is that an arbor is a free-standing structure (also used to support vines), whereas a pergola is a long linear structure over a garden pathway."
Gazebos and carports compared to pergolas
The beautiful and functional outdoor structure known as "gazebo" is often confused with pergolas as well. Gazebos are enclosed structures, they have a closed roof and unlike pergolas, they usually feature a round shape on a raised floor that protects the users fro, humidity in the rainy season, it is used for outdoor entertaining, usually as a dinning area, a very practical, neat outdoor structure..
The carport is the outdoor structure that resembles the common pergola the most, a high end car port can sometimes be better looking than a normal, common pergola, this happens because both ensembles share the same structure, the difference between them being on function and purpose rather than aspect. The carport is used to offer refuge to car in the alley where pergolas are used for entertainment, relaxation and comfort. The practical values of the carport cannot be compared with the leisure valences of the pergola in which memorable experiences are written in comfort and beauty. Both are commonly constructed out of wood and both serve as anchors for vegetation usually.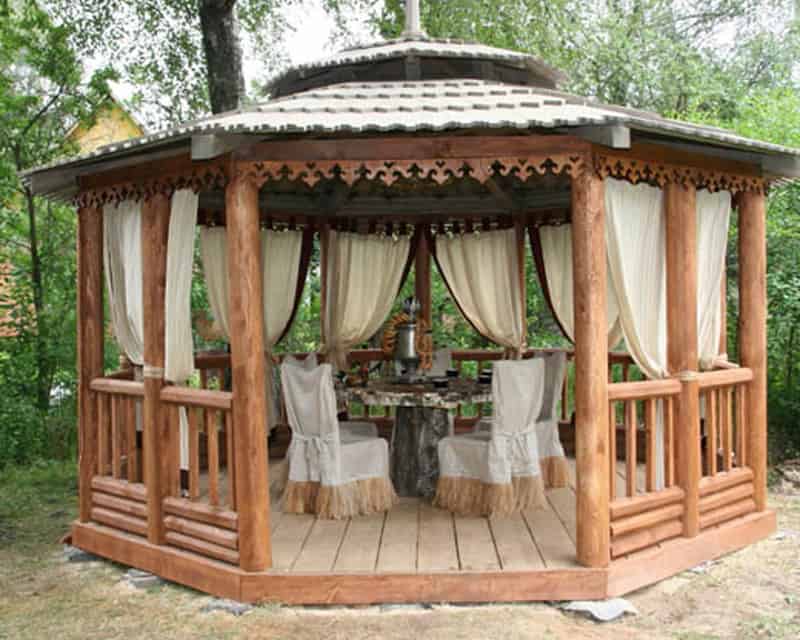 Rustic Gazebo ready to shelter an extraordinary dinning experience in complete privacy and full comfort.
Found on Woodmeister Master Builders
trellises, LATTICEWORK,Vines & Pergolas in LANDSCAPING
The purpose of all these structures at the end of the days it to bring vegetation in the vertical plane, greenery that sculpts space and clothes the bare wooden structures transforming them completely. Common vines like Virginia Creeper, Hardy Kiwi, Wisteria, Bougainvillea, Hardy Kiwi, Dutchman`s Pipe are wrapping the structures around the world in sheer beauty, emphasizing their existence and beautifying the ensemble, adding visual comfort in most modern gardens.
The trellis is a small part of these ensembles, a framework that helps climbing roses, vines to grow. Trellises can be made out of wood, vinyl or metal and they`re confused with the word lattice thanks to the looks of the latter. Lattices have a crisscross or check-board pattern that troubles the eye, determining the confusion with trellises. Where trellises are freestanding pieces, lattice and latticework are mounted on the sides of a pergola or arbor, as anchors for the vines, easing the climbing of the plant up to the roof.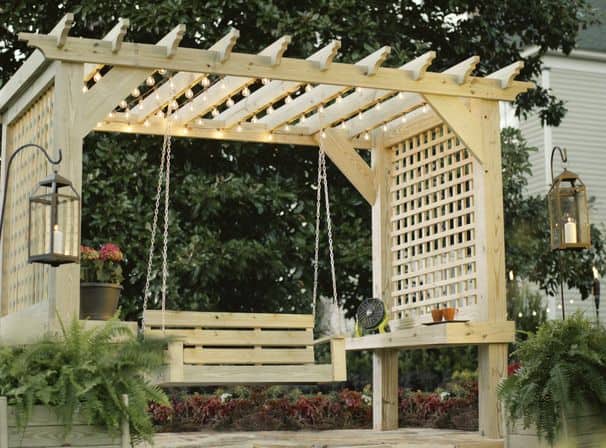 Wooden pergola design sheltering a sofa swing, latticework protects the sides from unwanted views.
Found on janiceparker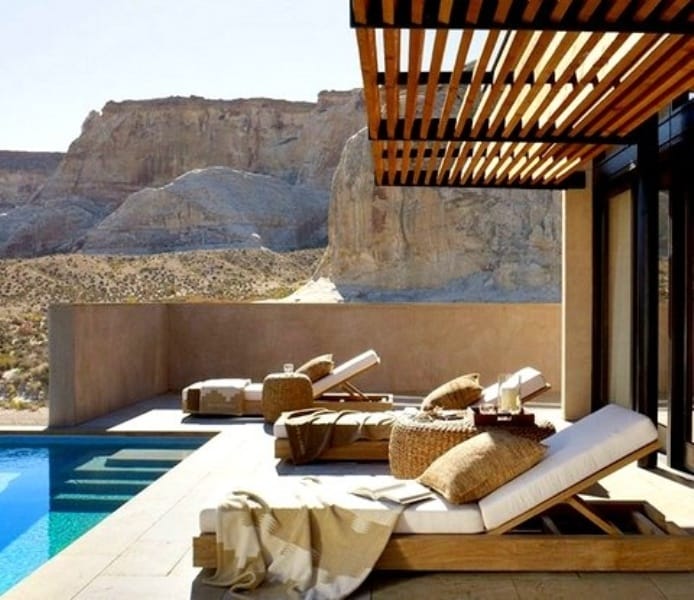 Modern pergola offering shade by the pool, naturally extending living space outdoors.
Found on Titan Designs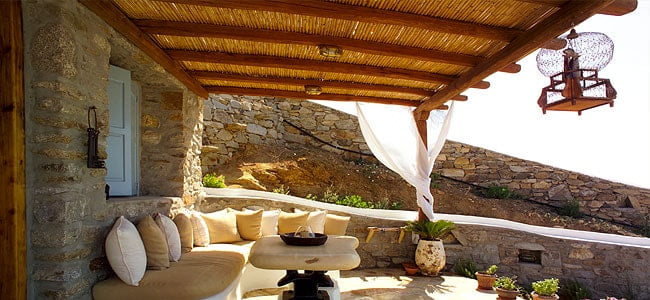 Beautiful Mediterranean Pergola designs offering shade for a sitting area with expansive views.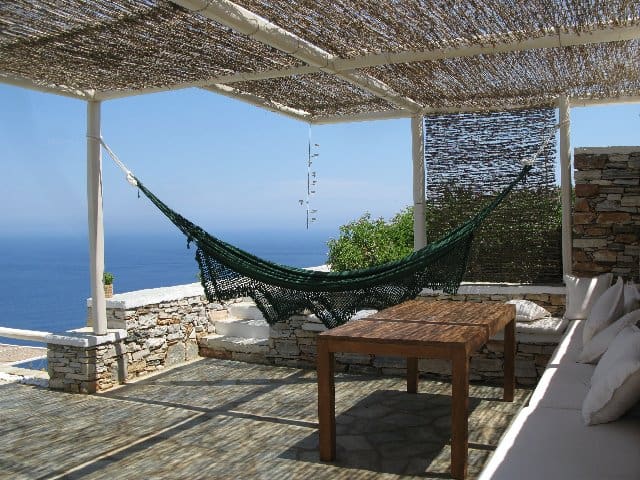 Pergola ensemble with hammock and extraordinary expansive views.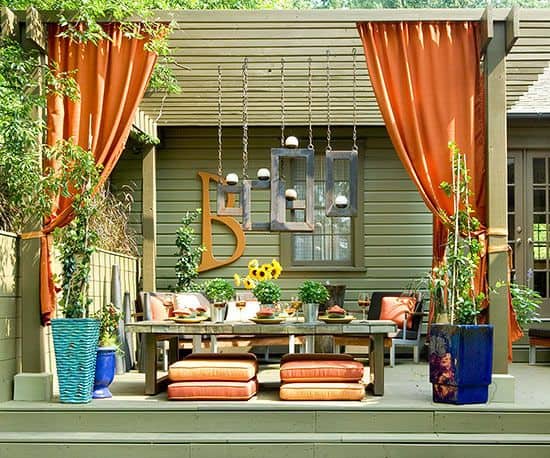 Olive green pergola design with orange curtains ready to offer privacy to the individuals using it.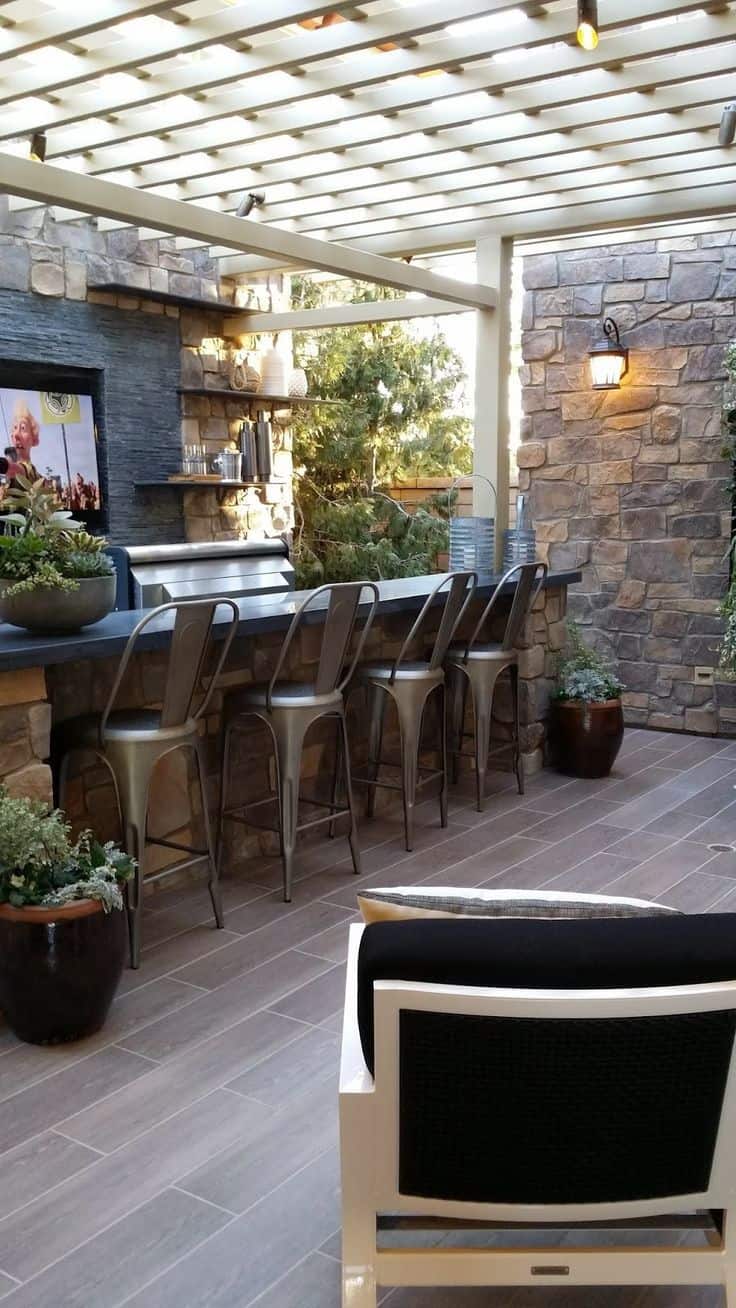 Outdoor bar area protected by white pergola design; industrial timeless bar chairs emphasizing the spatiality in which they reside.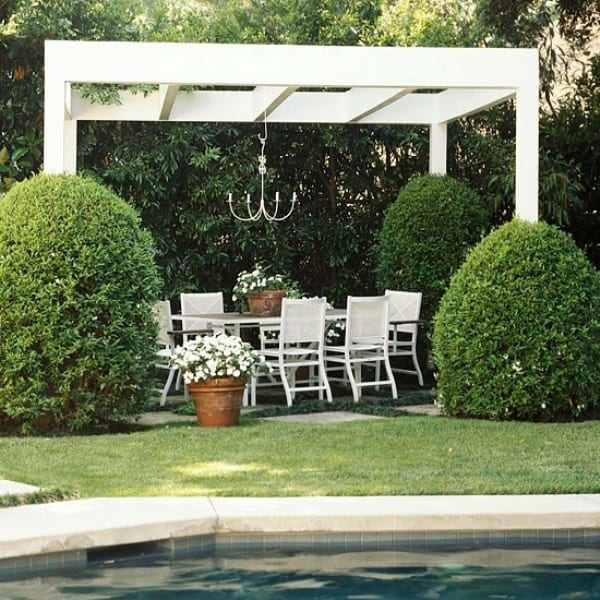 Vinyl white pergola design offering a sitting area by the pool, protected and emphasized by greenery.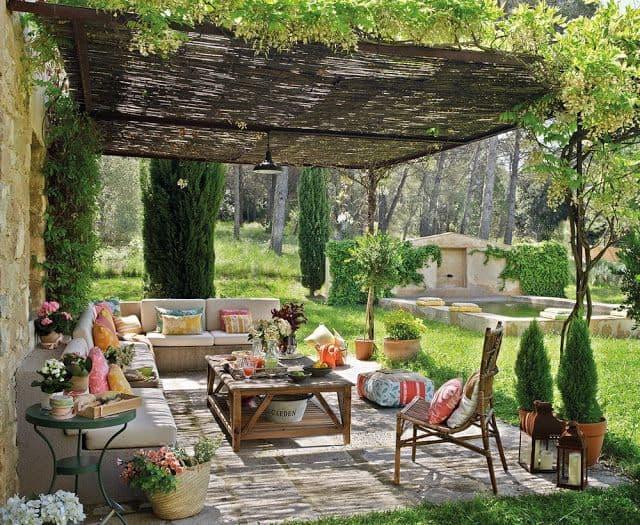 Living pergola design sculpting space around it, defining the space through greenery.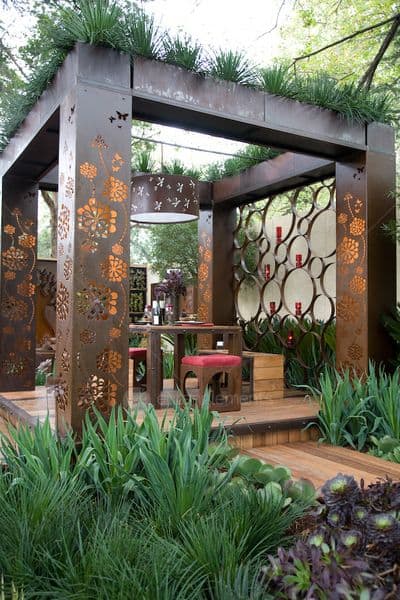 Custom metal pergola design nestled in greenery.
If a small pergola definition was to be sought the answer would describe the pergola as garden structure that sculpts a shaded sitting area, passageway or walkway used for leisure purposes; the garden structure described would be build by vertical posts and pillars that support cross beams along a constant width. In the ensemble latticework gracefully trains plants, vines to grow into the vertical plant, complementing the vertical layout with organicity, naturalness and sheer beauty, emphasizing the aesthetic values of the landscape and home, redefining the outdoor living spaces and inviting new protagonists, greenery, in a previously undiscovered territory. The comfort of the household is boosted thanks to the privacy added, shade provided and opportunities opened in sublime comfort.
Latticework and pergolas
The common pergola design includes posts, beams and latticework, simple and easy to realize at home with an extra hand. The common footprint measures 10 ft with, 10 ft depth and 8 ft height, the sides are usually covered with latticework, from time to time latticework being placed on the roof top as well. Redwood is used to reduce the maintenance and add longevity to the ensemble. To customize your pergola you can use any paint to either nestle the design in the overall decor or contrast it. Through a simple pergola you can earn shade, privacy and a great deal of comfort.
Columned pergolas
The beautiful mixture between materials has always been much appreciated when realized properly. In pergola designs too materials can be mixed to great results, columned pergolas for example are preserving the roots of the stone pergolas, ensembles that brought a monumental architectural presence into the setting to sculpts space, now beautifully combined with the more modern presence of the word pergola, wood. The instance in which Corinthian or Roman Style columns are tailored with wood are highly fortunate, these are today realized out of polyvinyl chloride, PVC, in which concrete is poured for stability and resilience. Traditional settings, Tuscan homes and various other eclectic scenarios use the visual impact of the column often obtaining great results.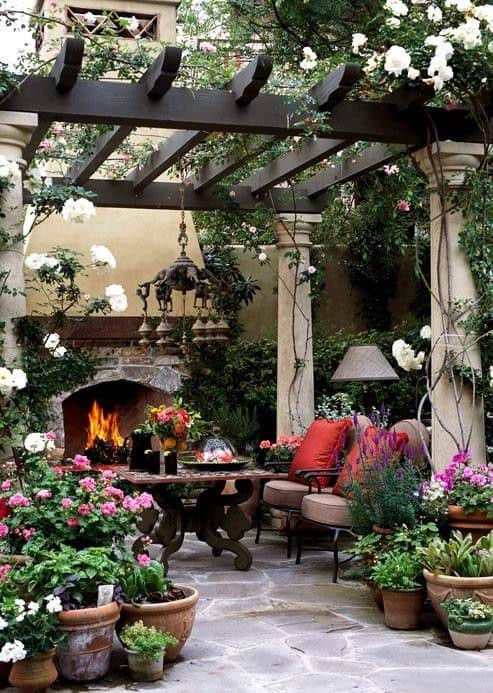 Exemplary pergola design ideas with stone architectural columns and wooden roof top, ensemble wrapped around a superb fireplace, everything embraced by flowers, vines, greenery.
Pergola with Arches
A solution that denies the flat, regular plane on the roof top is the arch pergola. The curve resolved on the top of the posts reshapes space, simulating the sky vault on which flowers will be present. Iron and redwood are used to create the arches but today certain ready arches can be purchased, all weather resistant. With wooden arches you can also obtain a rustic look that adds warmth and an inviting allure.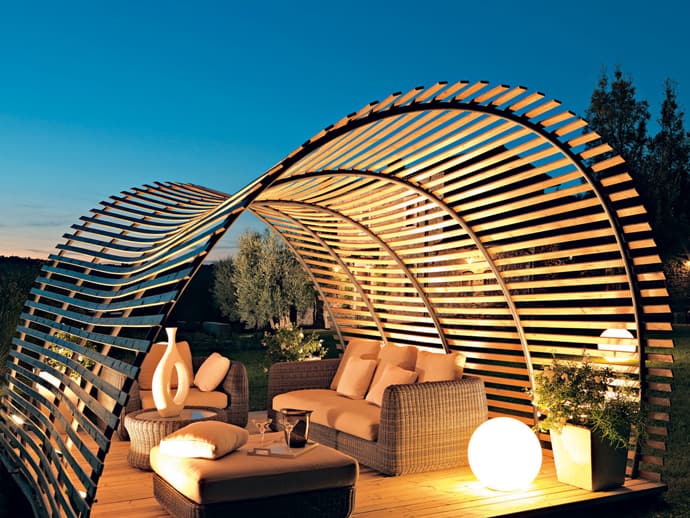 Sculptural custom made arched pergola sheltering sitting area.
Japanese pergola
The Japanese garden inspires calms and serenity and is often the birth place of garden structures that vary from mini pond bridges to custom pergolas and arbors. Cedar and Redwood is used commonly used, occasionally painted red to serve as a garden centerpiece. Eclectic gardens inspired by the Japanese gardens often adopt pergolas as transitional items between different styled garden zones. Wisteria and rose flowers are the plants of choice in these setups.
CONTEMPORARY pergola designs
In contemporaneity pergolas are often designed with recycled plastics and vinyl as they reduce the maintenance of your ensemble to zero. The new pergola materials do not decay or rot nor do they need any painting like wood. It goes without saying that wood infuses different values in your scenery but if you`re short on time and you find yourself unable to spend it on maintenance, modern solutions are the way to go, they can be quite graphic.
Modern Metal pergola ensembles
A strong solid structure realized in metal can last an eternity. Use metal to you advance, copper will create a patina of green-mint, blue greens that no other material can replicate, metal can be shaped in various shapes and sizes so pick it up for custom setups. Curved or angular garden structures can also be realized with metal. Do not use rebar, it will rust swiftly. Coated metals are superb solutions with extraordinary resilience, they can take extraordinary shapes that will emphasize your garden for decades.
Living materials shaping structures
You can sculpt with living matter, you can use flexible shrubs, trees to sculpt your own structure. Tie and train the branches to embrace the modelling strong and unite them on the top to create a living ensemble. Bamboo is often used to serve as a pillar for the future living posts. This technique requires immense patience and dedication but the result is inexplicable beauty.
design tailored for your needs
Light or heavy, minimal or highly decorated, rustic or formal in design, your solution must require a perfect fit in your scenery. You simple need to realize something that will complete your garden setting at first glance. Plants and flowers must require thought just as much as the building material, the garden paths that lead to your pergola and the furniture enclosed in it. Pay great attention to details and you will obtain a design tailored to your needs that while emphasize your garden and offer you privacy and comfort.
ensure privacy and win comfort
More often than not pergola ensembles and trellises are installed to obtain privacy. The latticework on your pergola includes this statement and will offer privacy and shade through the presence of beautiful vines like wistera, grapes or whatever flamboyant climbers you choose to use. You pergola can lead the way in your design, serving as an example of sheer beauty; it can inspire future arbor and trellises installation beautifully tied by garden paths and flowers. The new setup can be brought by your outdoor fireplace or swimming pool as well, enhancing the entertaining area great deal.
If you choose to build your pergola at home as a do it yourself project, we applaud you, it is a course of action that many individuals take, it leads to great results. Keep in mind that safety comes first if you build at home, use safety equipment, read the instructions for the power tools used and cement mixture alike, nothing should be overlooked.
You`ll also need an extra set of hands, especially in the first part of the project, call a friend and make this project a really fun and constructive hang out.
If you choose to use pergola kits, research well, use kits on which you`ve found positive feedback; some kits might make your job harder than they should.
Take your time and build in your rhythm, you set the pace, you know the design you aim for. Ensure the proper result with patience.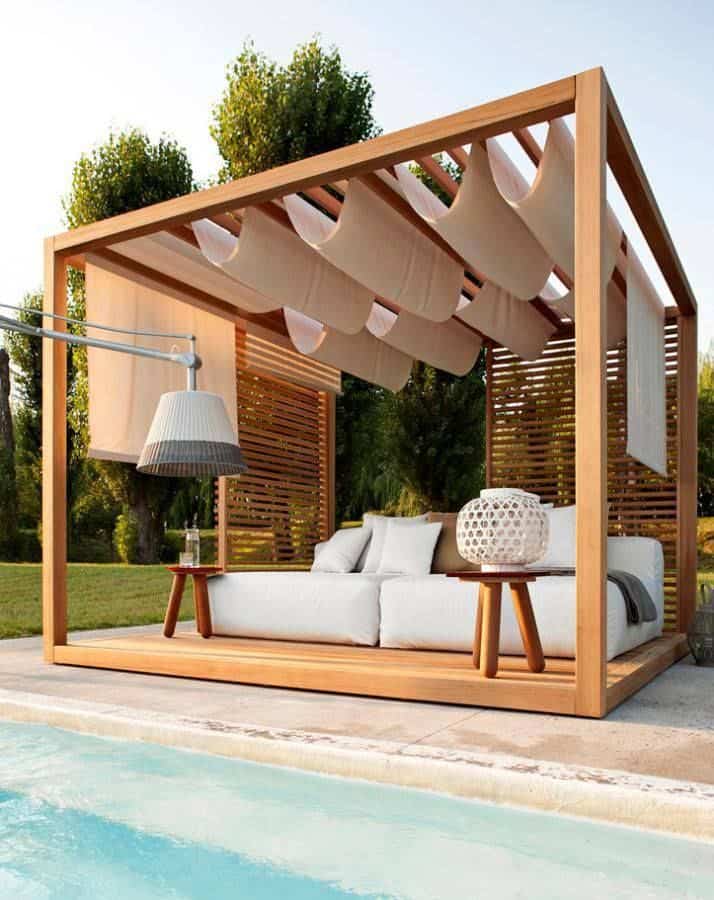 Simple wooden pergola protecting an outdoor bed by the pool.
Found on SNOEI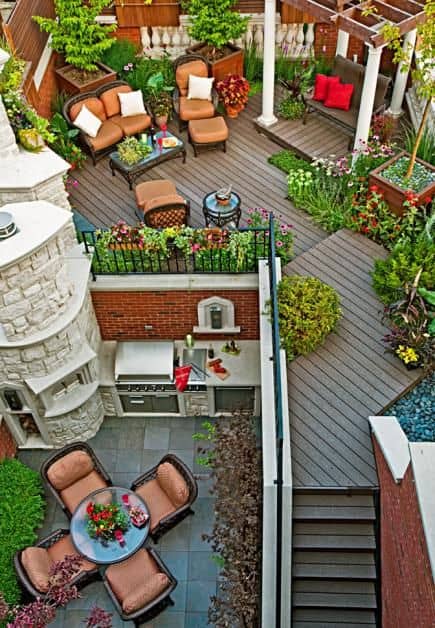 Complete outdoor festive entertaining suite on terraced ground.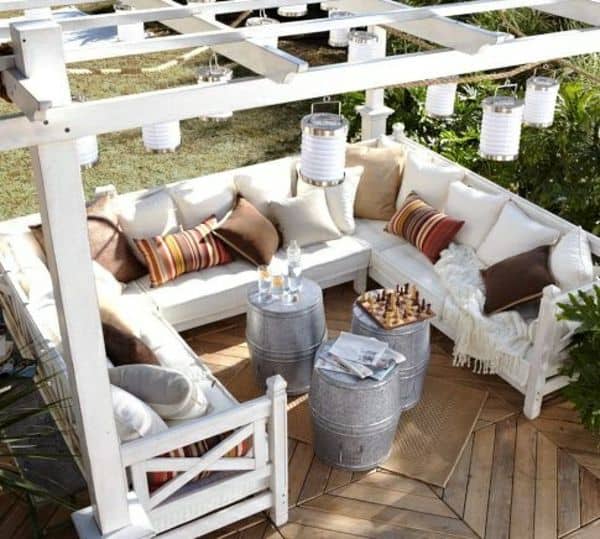 Two toned wooden textures providing an unique sitting area. Notice the metal barrels doubling as coffee tables; notice the pattern on the patio floor. Superb details on simple elements.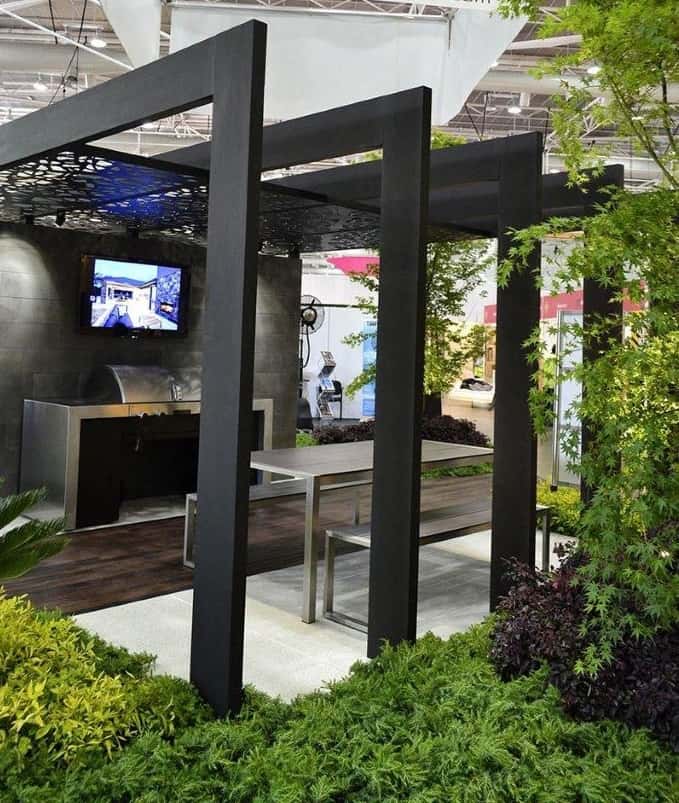 Minimalist metal pergola design with clear lines battling vegetation.
Found on Jacqueline Volker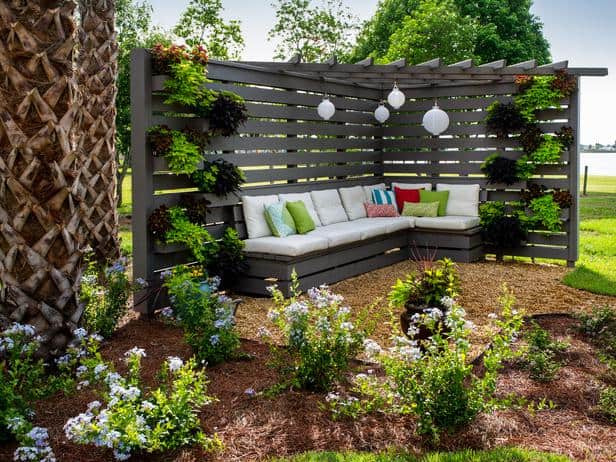 Wooden corner pergola design offering a small refuge in the garden.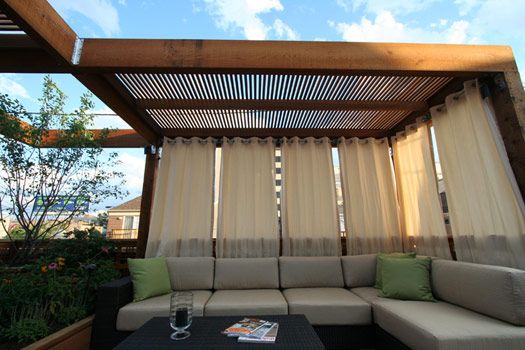 Privacy curtains used in a simple pergola.
Found on  HGTV Magazine / Lisa Romerein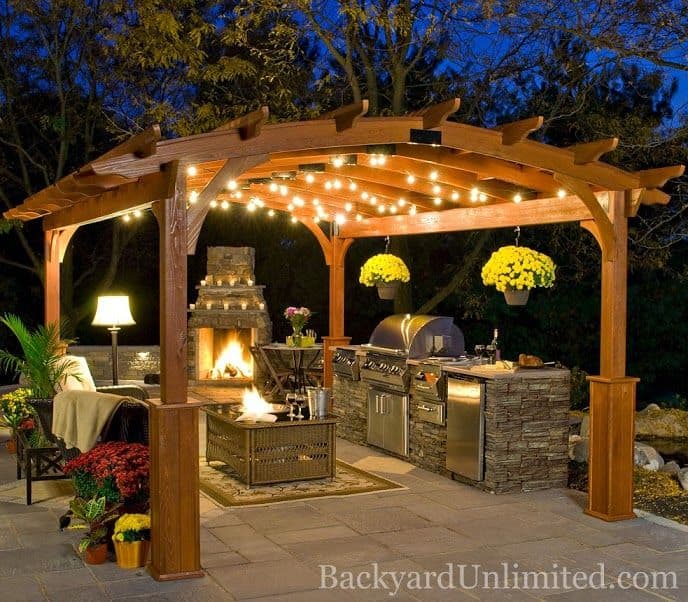 Arched pergola design with complete outdoor kitchen and fireplace, ready for festive entertaining at its best.
Found on group one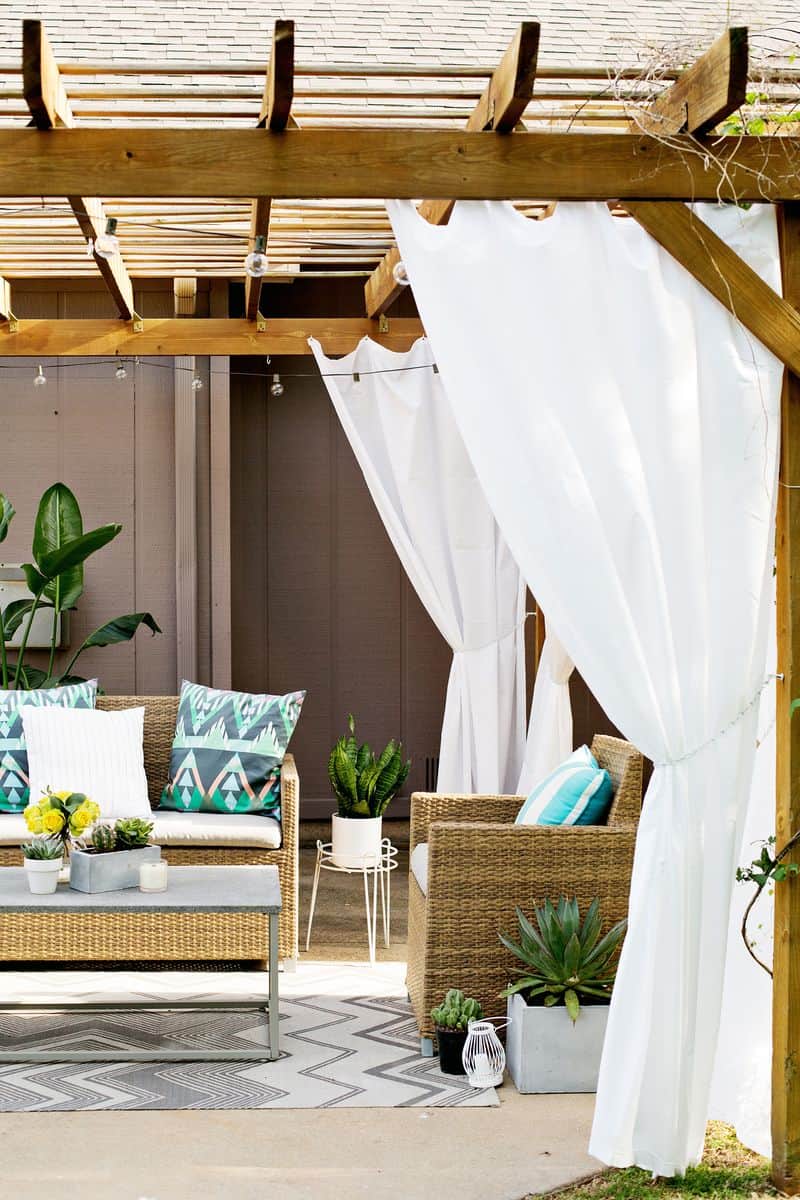 Rattan furniture complementing the wooden textures of the pergola in a simple decor, curtains ready to offer privacy in an airy, ethereal ambiance.
Found on  The Handmade Home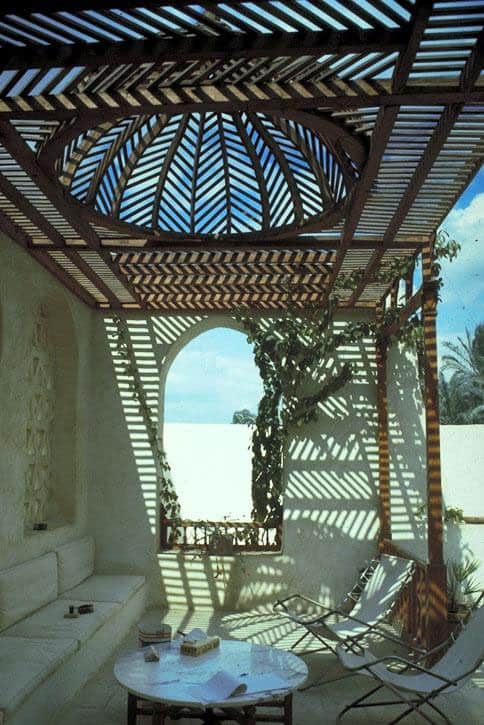 Simple pergola of an exemplary design filtering light in the favor of the individual whilst providing shade and forging a highly graphical image.
Found on A Beautiful Mess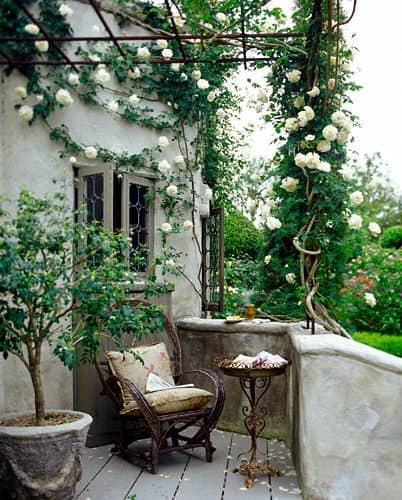 Simple balcony redefined by a light pergola and the vines surrounding it, sheer beauty in simplicity.
Found on Backyard Unlimited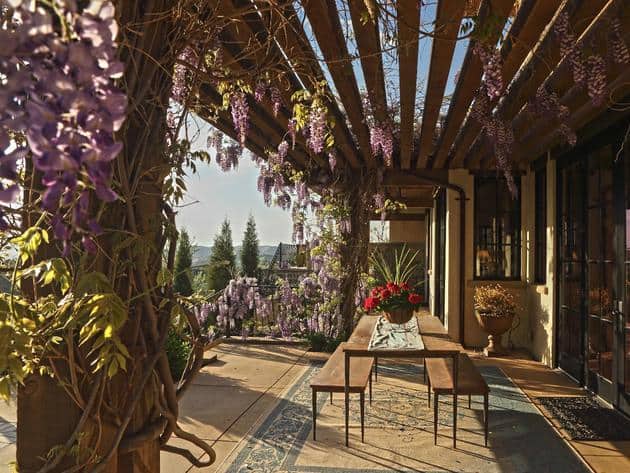 Wisteria wrapped pergola sheltering a dinning area in what one would call a perfect scenery.
Found on DIY network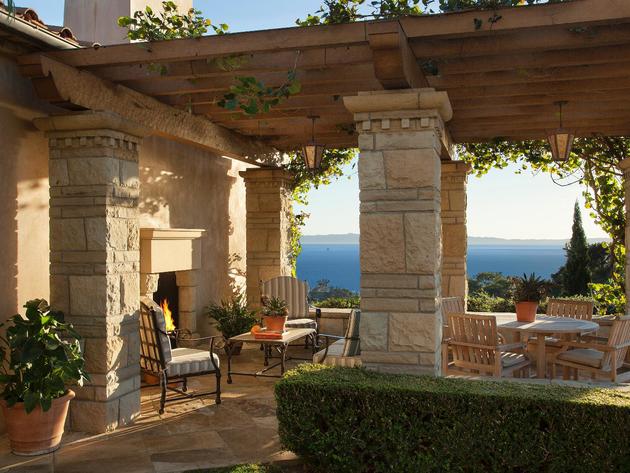 Monumental pergola ensemble with solid pillars and massive wooden beams opening up towards expansive views.
Found on BHG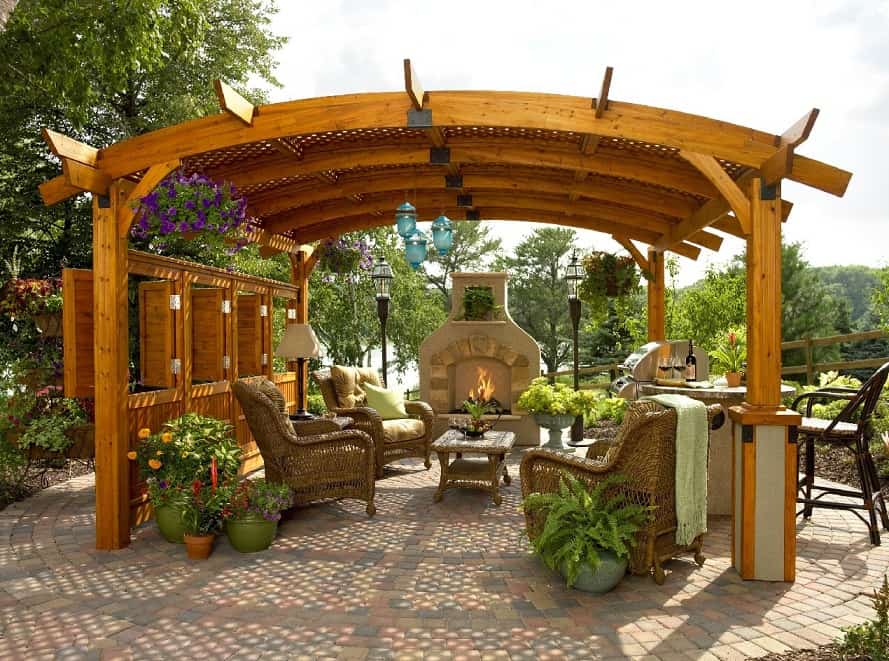 Arched pergola built around a fireplace, closed on one side.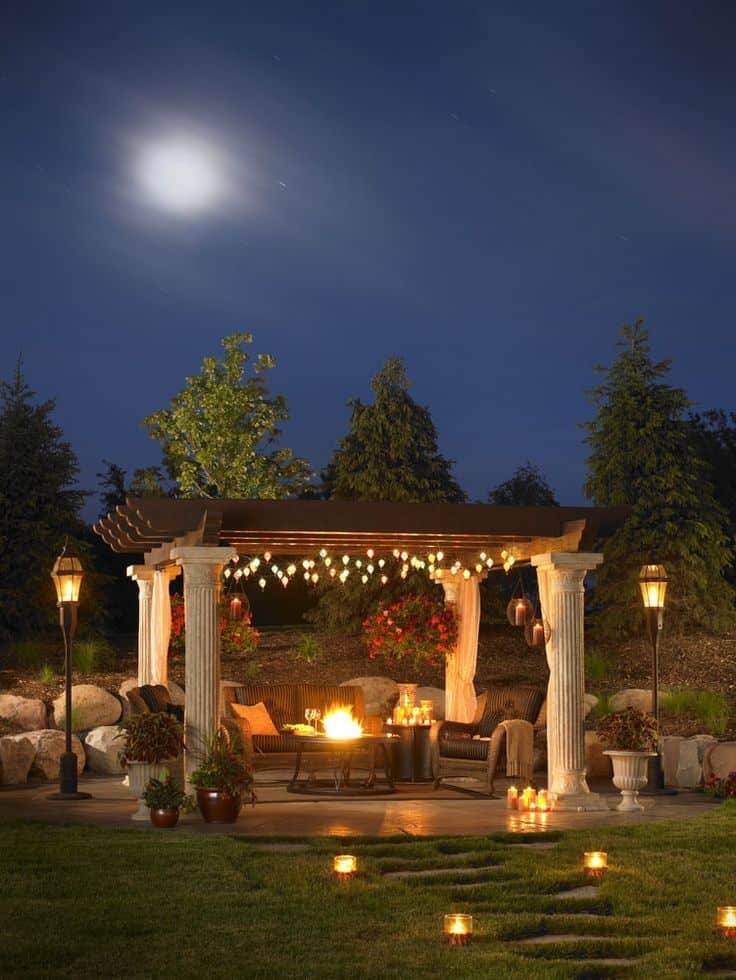 Traditional looking pergola with architectural columns, emphasized through lighting .
Found on Midwest Living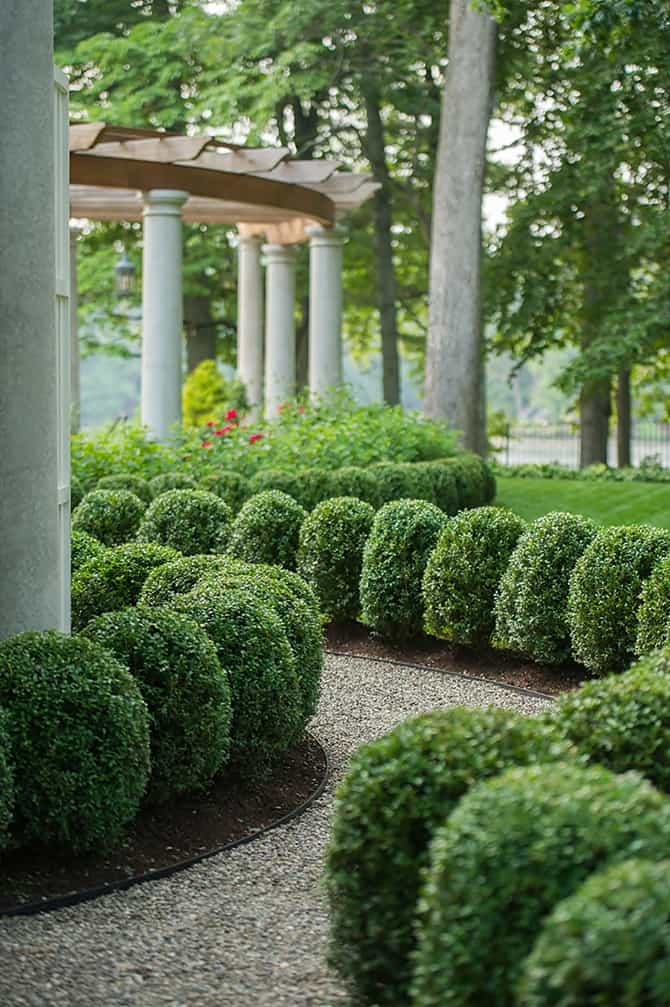 Alley shaped to construct perspectives, leading to a circular pergola.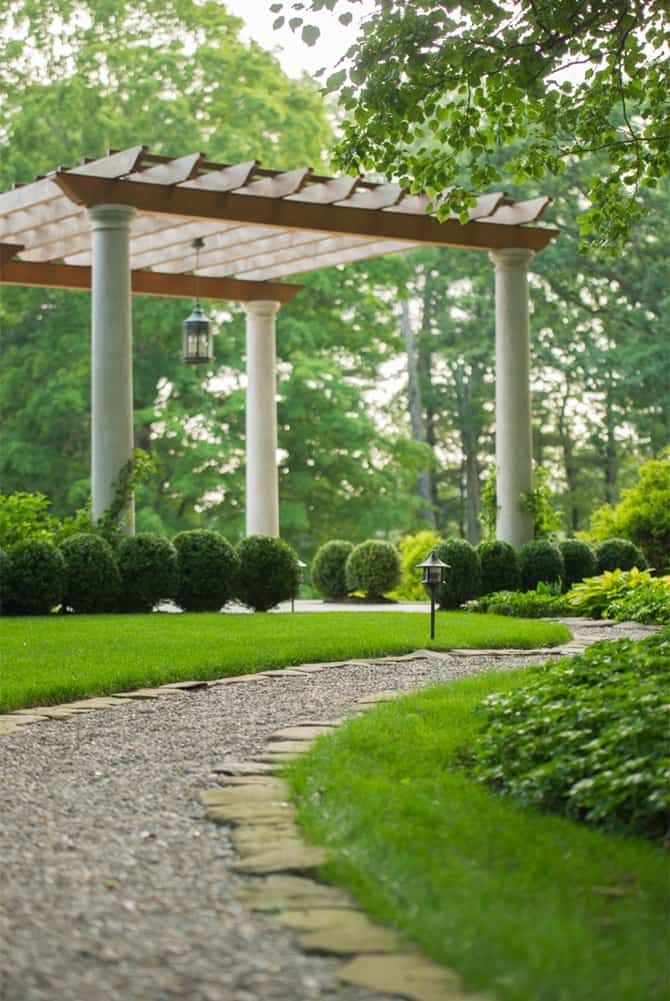 Simple beautiful pergola, transitional element in a mesmerizing garden.
Found on Ana White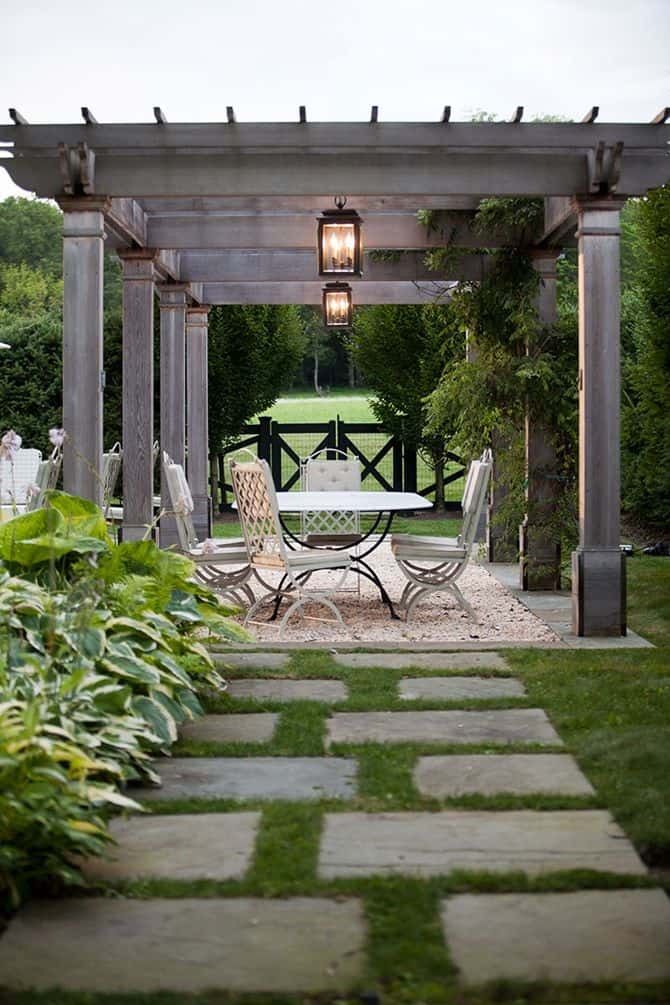 Wooden pergola sheltering a small dinning area.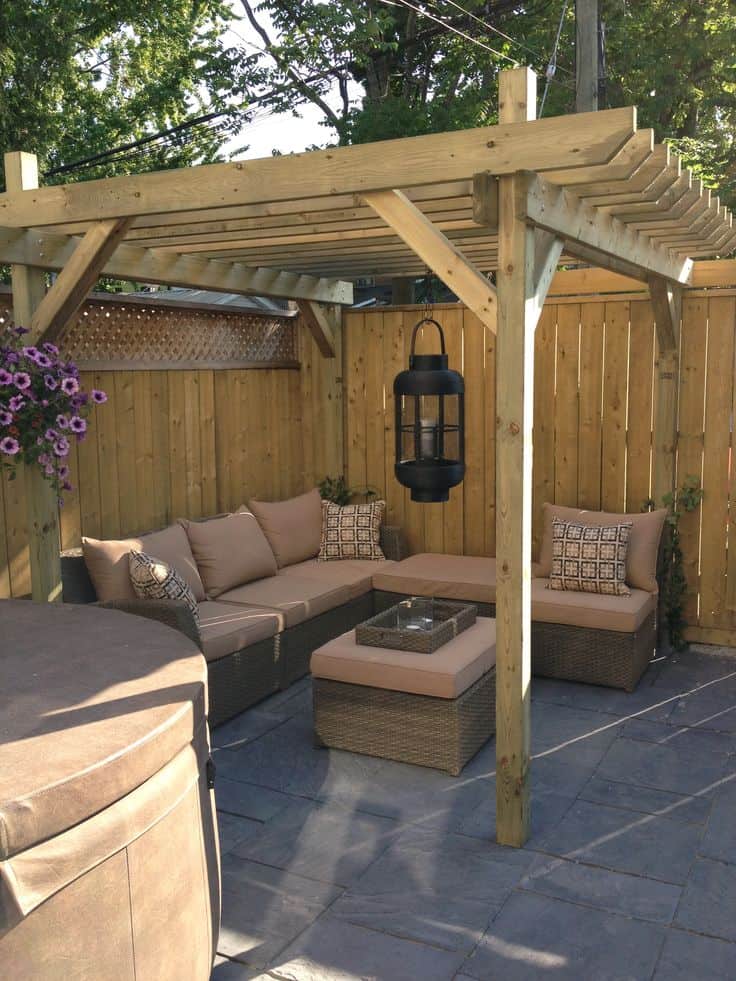 Simple corner pergola limited on two sides. L shaped sofa used to accommodate a happy group of friends.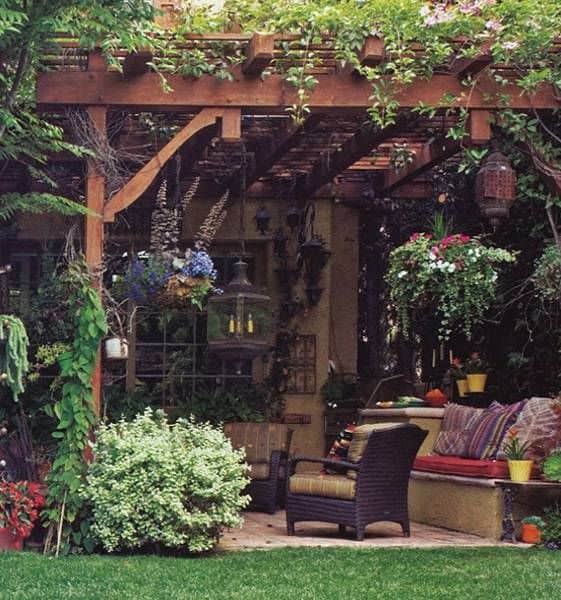 Versatile greenery suffocating a pergola with immense immense beauty.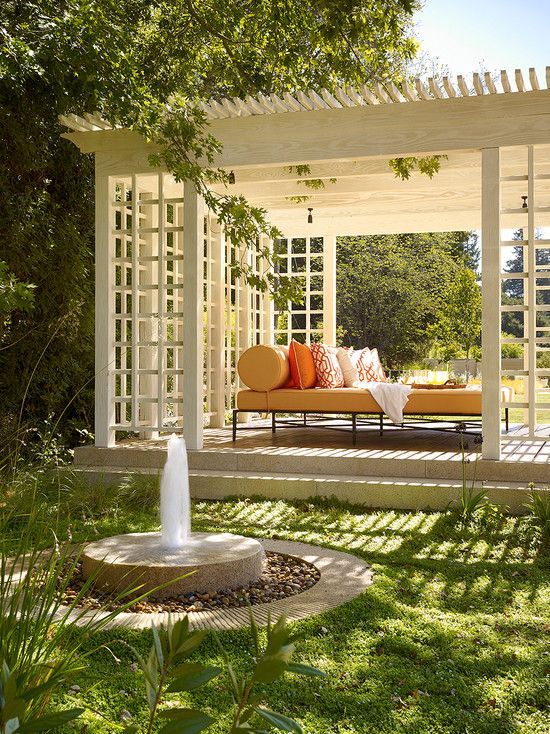 Airy, breathing pergola design, open an all sides trembling at the sound of the nearby water fountain with pure joy.
Found on BHG
A garden, like a home, carries great importance. It helps us relief stress, it shares with us fresh air, privacy, comfort. If you are happy enough to call a small plot your own, make it worth it, enjoy every inch to the fullest, be sure you make the best out of it. We all have different needs, while one will require a swimming pool another might seek a vegetable garden. Meadow, vegetable garden or bachelor outdoor entertaining center, enjoy your garden, love it, appreciate it.
What is a pergola? What do you think? How do you use your garden? We would love to hear your valuable feedback on the subject in the comment section below.
Related Articles
Backyard Landscaping Design Ideas-Charming Cottages and Sheds
Learn How Can a Garden Shed Change Your Outdoor Experience For The Better
The Best Shed Felt to Use Right Now
10 Best Shed Locks Right Now Reviewed
9 Best Shed Alarm Systems for Enhanced Security
8 Best Carport Kits of 2022 Reviewed
10 Best Pergola Kits for an Awesome Summer