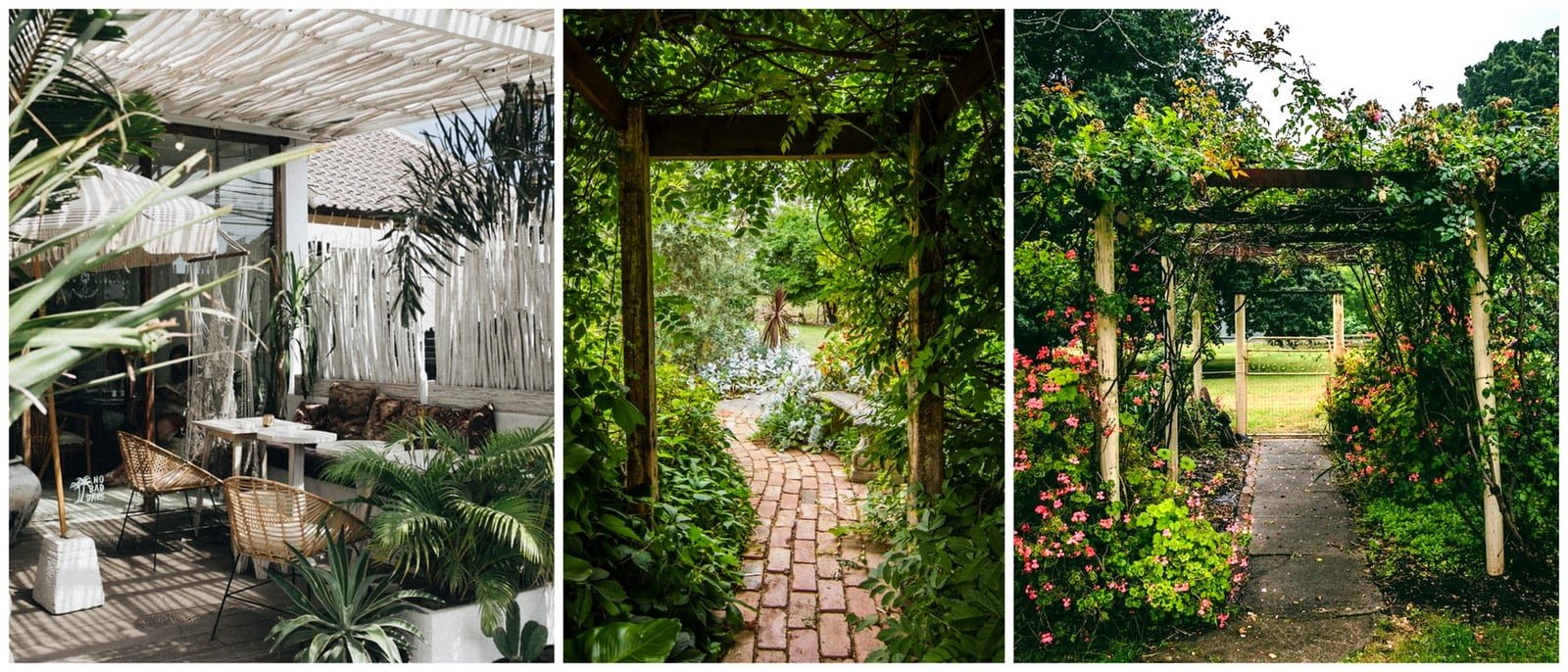 A stylish pergola is an excellent addition to any home, an ideal choice to create comfortable coves in your lawn or backyard. A pergola emphasizes a home by adding shade to the backyard for family gatherings and get-togethers. The good news is that today, there are several choices available for those who are looking to get a pergola. From the style and the size to the materials used, you can easily find the perfect pergola to suit your needs. 
Best Pergola Kits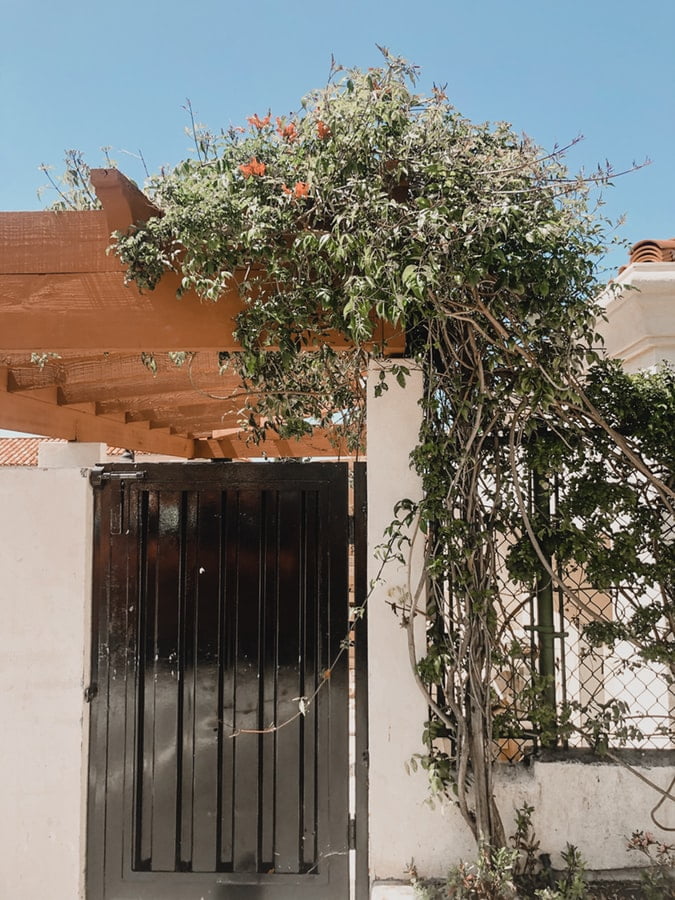 If you're still finding it difficult to match the perfect pergola with your garden or backyard then here are a few options that go well in many settings. So, here's our list of the best pergolas and pergola sets for your home. 
Sale
The Quictent metal pergola offers you with both style and quality, which makes it an ideal choice for homeowners who are looking for a little bit of both in the pergola they purchase. The medium 8 x 8 size makes this pergola the ideal size for many front lawns or backyards. It also makes it ideal for entertaining guests or large gatherings. 
Sturdy and Well Built
One of the first things that you will notice with the Quictent 8 x 8 Metal Gazebo Canopy Pergola is its heavy-duty frame. According to the manufacturers, this product is both rust and corrosion-resistant thanks to the powder-coated, solid steel framework. Even the canopy and side curtains are made from durable, double-stitched polyester fabric which is both UV and waterproof. 
One of the features that make this a great gazebo option is the mosquito netting that surrounds the gazebo to keep those tiny uninvited guests at bay. The double sides also come with a zipper and plastic rings which makes it quick to setup. Overall, this pergola boasts of a sleek and stable design, which is also highly durable. 
Pros
Comes with a waterproof canopy

Features a durable and stable design

Offers protection from the sun with curtains on all sides 
Cons
No manual included makes it difficult to assemble

Some parts are low quality 
If you're looking for a large-sized pergola to cover the entire patio then this one should be right up your alley. The Yardistry 11 x 13 Wood Pavilion features a bare-bones design and does not come with any of the bells and whistles such as a mosquito net or curtains, but it does offer a larger size and sturdy build quality, which is great if you want more shade. 
Built with Premium Materials
The main selling point of the Yardistry 11 x 13 Wood Pavilion, apart from its large size is that the pergola has been designed from premium quality cedar wood, which is known for its high quality and durability. Another important factor with using cedar lumber is that it does not tend to discolor or decay with time as compared to other wood types. 
The pergola also features a sturdy aluminum roof that provides the shade over the pergola. What sets this pergola apart from the rest is that despite its large size, the pergola is extremely easy to assemble thanks to all of the parts being pre-cut and pre-drilled. The heavy-duty nature of the pergola means that it can withstand extreme temperatures and storms without getting damaged. 
Pros
Large sitting capacity

Built using premium cedar lumber

Features a coffee brown aluminum roof

Durable and sturdily build

Easy-to-use assembly kit
Cons
The roof does not fold

Might be too large for most medium-size homes

The hardwood and metal components make it heavy
Sale
For those who are looking for a significantly larger pergola than the ones we have featured till now, the Regency Grande 12 x 24 Vinyl Pergola is just what you need. The Regency Grande Pergola is brought to you by New England Arbors, a company that's been designing pergolas for many years now. This ensures that you are investing in a solid product that you can rely on.
Solid Build and Attractive
While this product is built out of vinyl, the manufacturers have used premium quality vinyl polymers to ensure a solid construction that's been built to last. This means you get a pergola that's not only large enough to entertain many guests at a time, but you also get a pergola that offers an elegant design and requires low maintenance.
Pros
Columns and slats look like wood but are vinyl

Scroll worked edges and molded columns offer a premium quality appearance

A weather-resistant design

Requires low maintenance 
Cons
Vinyl design means color options are limited

Does not include shading fabric 
Sale
This is the second Sunjoy pergola that's made it to our list for the best pergolas for your home, and for a good reason. There's only one word that can describe the Sunjoy Regency II with Mosquito Net and that's "magnificent." The pergola is just the right size for many backyards and will improve the exterior of any home effortlessly thanks to its innovative design. 
Updated Design with Plenty of Features
One of the main selling points of the Regency II is not that it comes along with a nifty mosquito net that protects the occupants against bugs and mosquitos. The pergola also includes many other features that make it stand out from the rest. Apart from its rust-resistant powder-coated steel frame, some of the features that you will find in the Regency II include two plant rings, shelves, and a center hook where you can either hang a light or a fan. 
Pros
Sturdy build

Features a double roof design

Water and fire-resistant 
Cons
Assembly may take longer

Not ideal in strong winds

Not waterproof 
This is the second-largest pergola that we have listed so far. Unlike the last one that was made out of vinyl polymers, this one is made from wood and features durable resin foot along with concrete anchors for better support. The wooden frame of the pergola makes it the perfect choice for those who are looking to crawl vines and roses on their pergola to enhance its appearance. 
Sturdy Design and Superior Build Quality
The Backyard Discovery 1802513 Pergola has a lot going for it as a large-size structure. The beautifully crafted pergola is made from solid wood beams and diagonal braces that serve a functional purpose as well as adding to the style of the pergola. The parts of this pergola come pre-cut and pre-drilled which makes it easy to assemble. Also, the pre-stained brown color of this pergola can blend nicely with any exterior landscape. 
Pros
Very large sitting capacity

Strong anchors provide better support

Features a pre-stained design for added beauty 
Cons
The pre-drilled holes need modification

Does not include a cover

Heavier than other pergola frames
As the name implies, the Kozyard Atlantics Outdoor Extra-Large BBQ Grill Pergola has been designed for a certain type of customer. Particularly, those who prefer outdoor barbecues with family and friends. This pergola has been designed to offer protection from the sun while you enjoy the day out. The pergola features fabric that's been specially treated to block the harmful UV rays of the sun. The canopy can also stretch depending on your needs. 
Stylish Design
This pergola features a unique design that's been inspired by the shape of a swan. This makes for a functional and attractive addition to your backyard. The graceful design of the canopy is arched on all sides, which means if there's rainfall, no water is going to gather in the canopy of this pergola. With bungee cords, adjustable hooks and expansion stakes all included, assembling this large pergola is a breeze. 
Pros
Sturdy and lightweight design

The canopy can stretch and fold

Covers a large area 
Cons
Not waterproof

Cannot stand during strong winds 
This pergola has been brought to you by Backyard Discovery, a company that has been manufacturing pergolas and other lawn accessories for the past 30 years. The company name has become synonymous with quality, and it offers the very best in style and innovation. One standout feature of the Backyard Discovery Cedar Pergola is the addition of the patent-pending decorative foot covers that hide the unique anchors that keep the pergola firmly secured to the ground. 
Functional and Stylish Design
The Backyard Discovery Cedar Pergola is just what you need to recreate that lovely Mediterranean feeling right in your backyard. Measuring at 10 x 10 this pergola is large enough to hold a large number of people without getting too crowded. The high-quality cedar wood construction offers the perfect blend of style and durability. The sculpted beams and cedar posts featuring diagonal braces provide lots of shade while adding to the beauty of this pergola. 
Pros
Well-built structure

Strong anchorage offers better balance for the structure

Airy and large space makes it ideal for entertaining guests 
Cons
Heavy construction

Pre-drilled holes might need more work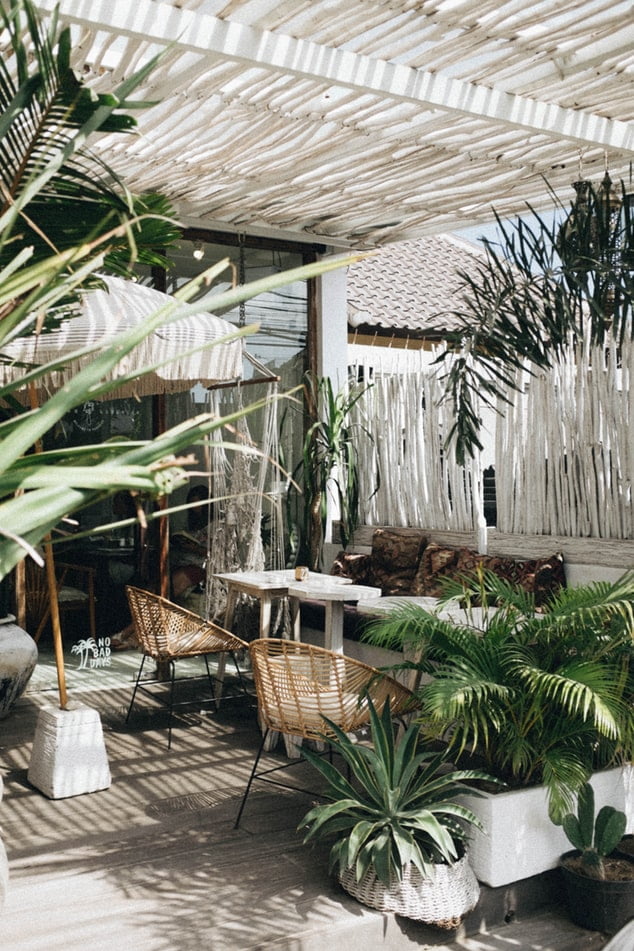 Different Types of Pergolas
As mentioned before, several types of pergolas are available in the market today. These pergolas are made from various materials such as wood, vinyl, and even metals. Since each of these types of pergolas come with their pros and cons, here's a quick breakdown of the different pergolas so you know what you're buying. 
Wood Pergolas
Wood pergolas are the most commonly used type of pergolas for large and small homes. This means, there's a greater variety of options that are available for wood pergolas. One of the reasons why wood pergolas are the most sought out type of pergola by homeowners is because they offer both durability and style to your backyard escape. Whether they're painted or stained, wood pergolas can complement any outdoor space, creating a relaxing and comfortable ambiance for your friends and family to enjoy. 
Wood pergolas can also be further divided into two types: softwood and hardwood. Softwood pergolas are quite affordable and capable of withstanding the elements, but they are prone to scratches. On the other hand, the hardwood pergolas are more durable, but they tend to be pricier. 
Regardless of whether you go with softwood or hardwood pergola, the many different designs and sizes available, allowing you to find the perfect pergola for your home. A metal pergola is also the ideal choice when you want to create a sleek, modern in your backyard. 
Vinyl Pergolas
Another popular option amongst homeowners who want to get a pergola is vinyl. One of the main reasons for the popularity of vinyl pergolas is that it requires virtually no maintenance or upkeep. But, there is a downside, which is that the vinyl pergolas have fewer color options as compared to wood, aluminum or steel options. Also, vinyl pergolas are not available in white or off-white colors, so you will have to go with either wood or steel. 
One of the reasons why wood pergolas are the more preferred option as compared to vinyl is because you don't get the same elegant appearance as with a wood pergola. That said, if you are looking for a pergola that requires the least maintenance then the vinyl pergola is the way to go. 
Steel and Aluminum Pergolas
The pergolas that are made out of steel and aluminum fall under the metal pergolas category and also offer a variety of colors and designs to choose from. While the steel and aluminum pergolas tend to be heavier, one of the benefits of choosing this option is that they do not erode or decay like the wood pergolas. 
While steel pergolas are prone to rust, many of the high-quality brands usually treat the metal so that they do not rust. Also, while aluminum pergolas are not going to produce the rustic look of wood pergolas, they are more durable and can withstand a tremendous amount of heat and cold without going out of shape or fading.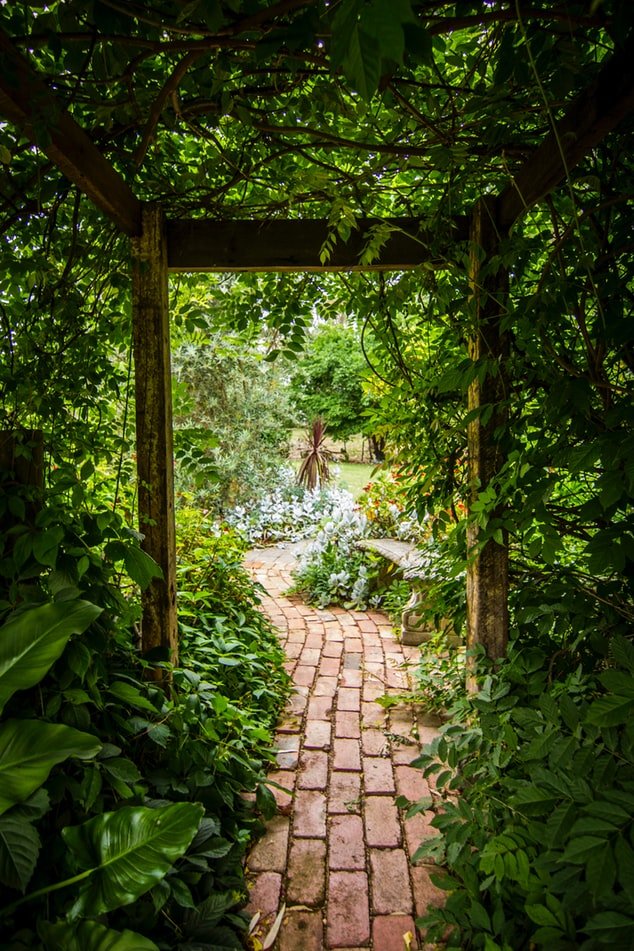 Features to Consider when Buying a Pergola
Apart from the type of material used in the design of the pergola and its color, there are also a few other factors that should be considered when purchasing a pergola. Here are a few of those factors that will determine whether or not you've made a good choice with the pergola you've invested in.
The Size
The size of the pergola you choose is mainly going to depend on the amount of free space you have in your garden or backyard. A small size pergola will do if you're just looking to create shade to relax in while improving the appearance of the garden or backyard. But, if you're looking to cover the entire patio or a large area for entertaining guests, then you are going to need a larger pergola.
To find out the ideal size for the pergola, it's best to first consider why you are getting a pergola and the amount of free space that's available before you explore your options. That said, one of the most common options when it comes to pergola sizes are 12 x 10 feet for large size pergolas and 1 x 7 feet for a medium-size pergola.
Durability
Of course, you will want to make sure you get the best value for your money when purchasing any product, even a pergola. This is where durability becomes a factor. The durability of a product is going to mainly depend on the parts and the materials that have been used in the design of the pergola along with the manufacturing process.
The durability of the pergola you choose is going to be an important factor since it is going to determine the longevity of the pergola. For instance, if you're living near the sea, you probably won't want to get a pergola that sports a wood frame for obvious reasons.
On the other hand, getting a sturdy metal pergola that has been painted with corrosion-resistant paint will be a much better option. Before purchasing any pergola, it is also important to make sure that it comes with a warranty, which is going to help protect your investment. Before you purchase the pergola from a particular company, make sure to visit the company's website to find out more about the company and their manufacturing process.
Assembly
Since all pergolas need to be assembled regardless of the materials used in its design, it's best to choose one that you will be comfortable assembling. You can also choose a pergola that does not require much assembly, especially if you're not good with handling tools. 
One of the best ways to find out whether a particular pergola is going to be easy to difficult to assembly is by going through customer reviews or simply going through the design of the pergola on the manufacturer's website. Pergola designs that are more intricate and complicated will take more time to assemble as compared to a simple pergola. 
It is also important to understand that you are going to need some amount of help when its time to raise the pergola in place. This is especially going to be true if the pergola that you choose is either made from metal or hardwood. Since you would not want to risk damaging the pergola by tipping it over, its best to have a few friends around to help you raise the pergola safely and correctly.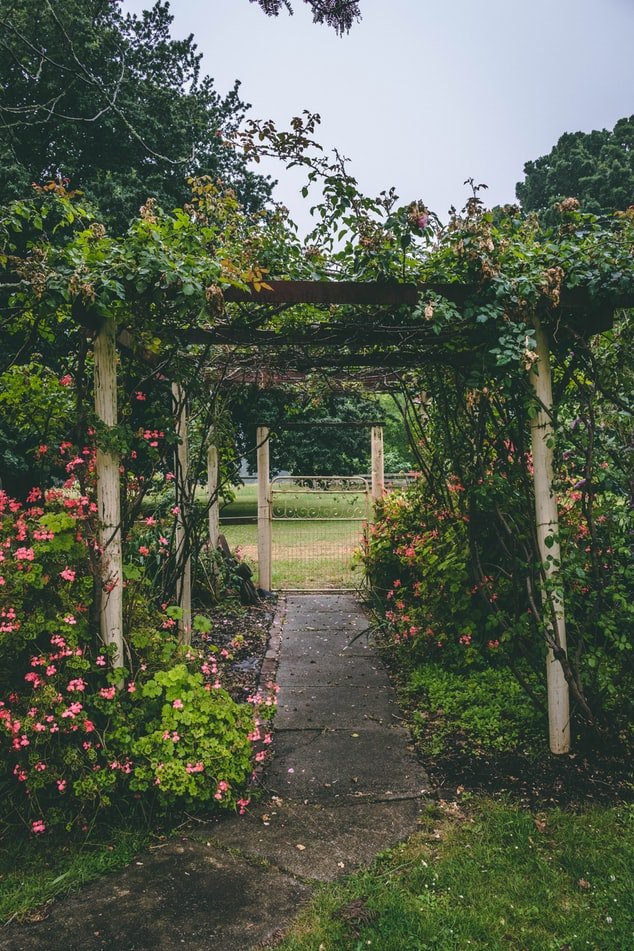 Best Pergolas Kits Conclusion
A pergola can be both a functional and aesthetically pleasing part of a home's garden or backyard. Pergolas have been used for centuries in Europe, and they are still popular today in many parts of the world. A pergola is a wonderful way to improve the ambiance and landscape of a home's exterior, creating a comfortable space where you, your family and guests can relax and unwind. 
To get the perfect pergola for your home, first you must consider the available space and the landscape of your garden or backyard, and then find a pergola that lends a luxurious feel to the exterior space of your home. 
Related Articles
Backyard Landscaping Design Ideas-Charming Cottages and Sheds
Learn How Can a Garden Shed Change Your Outdoor Experience For The Better
9 Best Shed Alarm Systems for Enhanced Security
10 Best Pergola Kits for an Awesome Summer