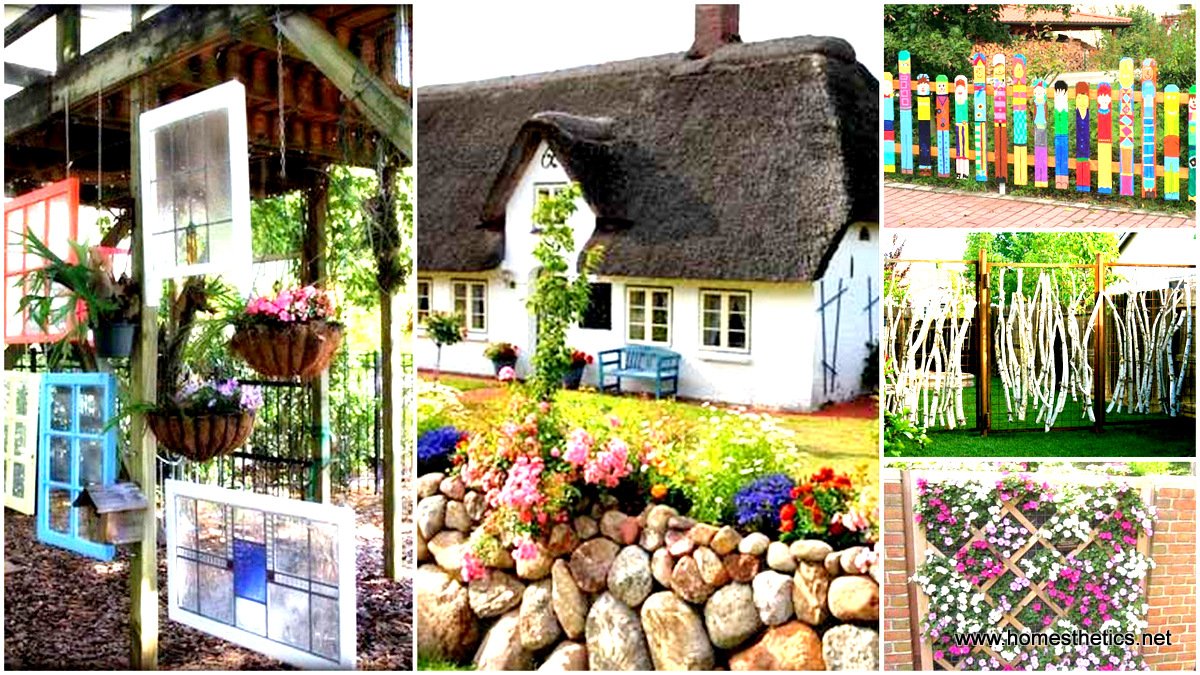 It goes without a saying that the fence in your garden is a very important part of it. You see it everyday and it serves as a background for all your greenery, for your little heaven. We have selected 26 insanely cool garden ideas to materialize this summer to enhance your fancy and interesting yard and or garden with something that really matches your personality in a unique,  interesting manner. Recycling and up-cycling should always be top priorities in DIY projects and they can be included into the project early, from the planning phase. You can use branches, old wooden planks painted into various playful items, wine bottles and even window shutters. Creativity has no limits; cast a glance at the gallery below and feed your imagination!
Cool Garden Fences Ideas 
1.Use Your Wire Fence as a Huge Canvas for Your Artwork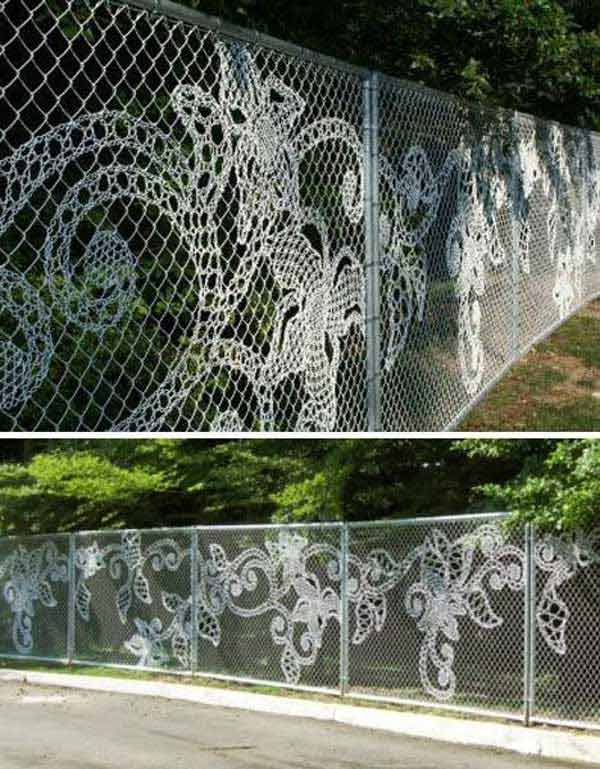 via curbly.com
2. Extravangant Yet Relaxing Aquarium Fence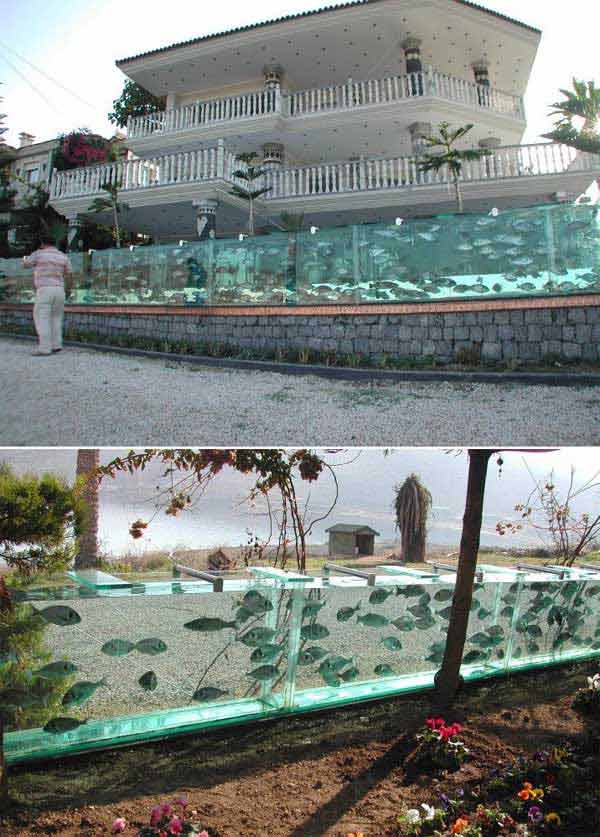 3.Rustic Rusted Steel and Birch Branches in a  Beautiful Fence Composition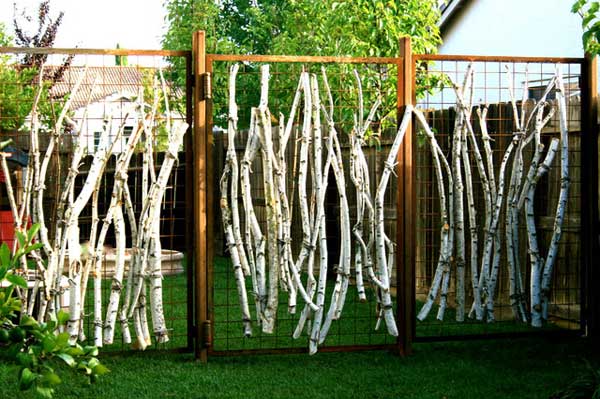 via houzz.com
4.Patio Bottle Fence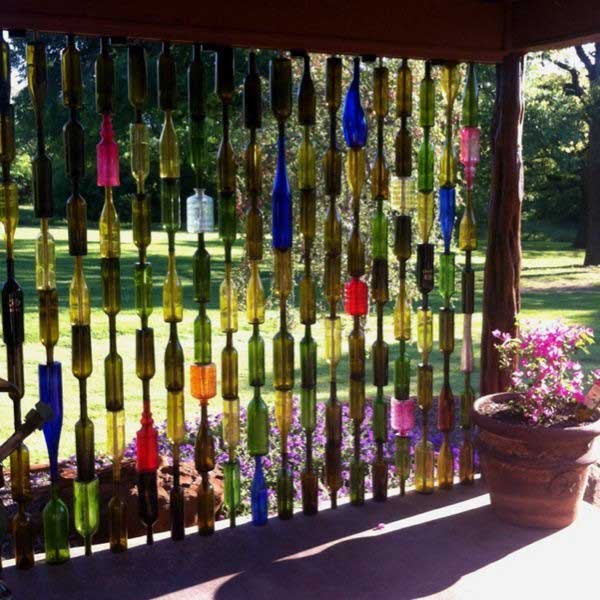 5. Different Pieces of Metal Used in a Superb Patchwork Fence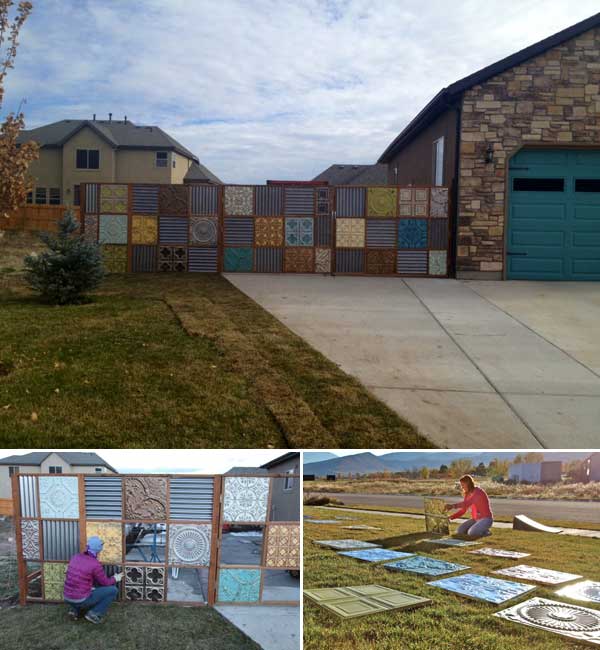 via noelleodesigns.com
6. Dense and Beautiful Glass Bottle Fence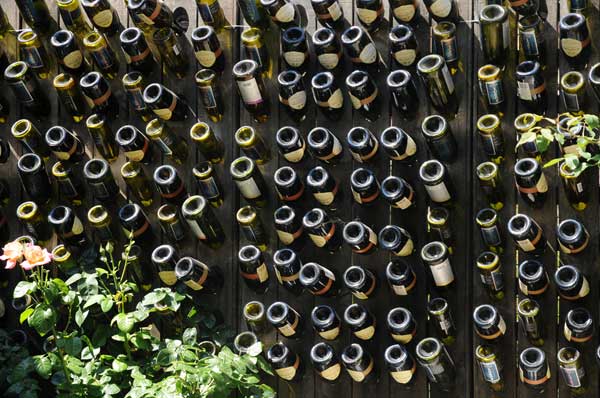 via Flickr
7. Creative Colorful Fence Resembling Coloring Pencils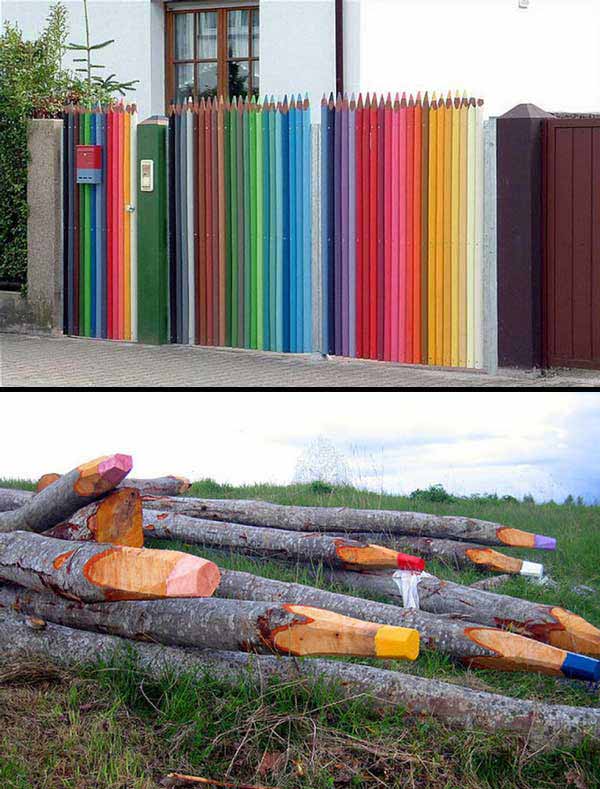 8.Paint and Reuse Shutters as Privacy Screens and Fences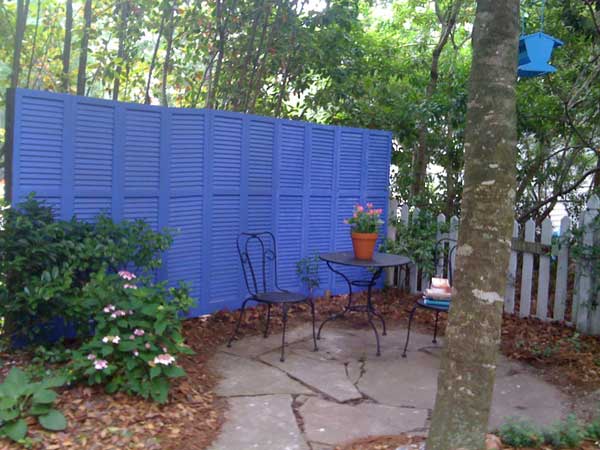 Tutorial cottageintheoaks.com
9.Stones and Rocks in an Insanely Beautiful Rustic Fence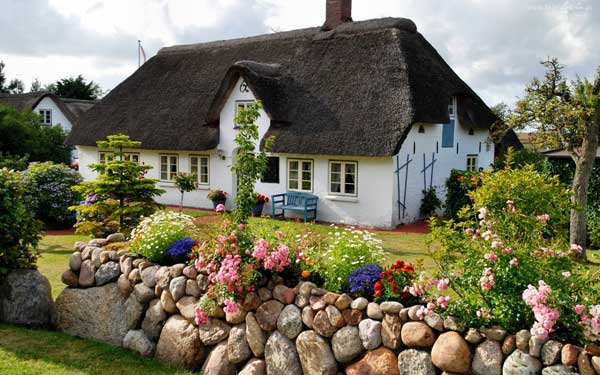 via tapeciarnia.pl
10.Fence Realized Out of Old Bicycle Parts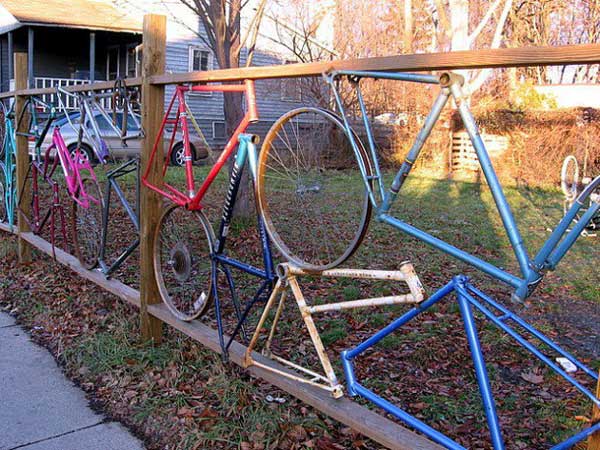 via Flickr
11.Encourage Creativity With a Huge Chalkboard Fence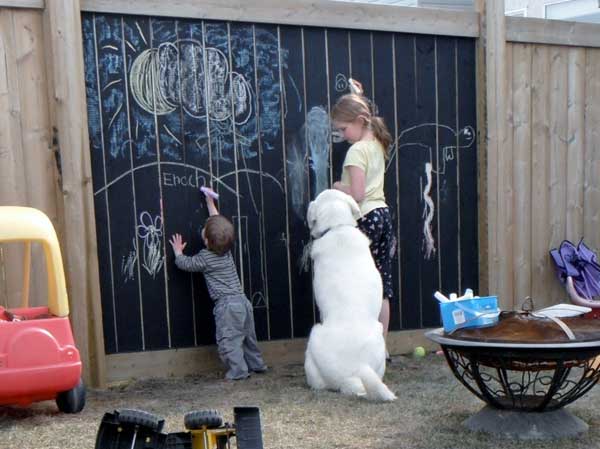 12.Wood and Marble Composing a Fairy-tale Like Fence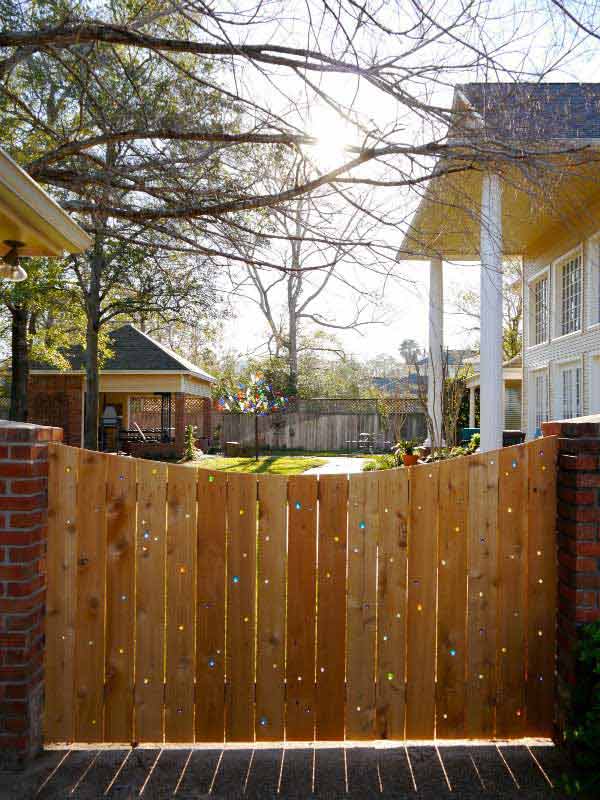 13. Paint a Picture and Spread Happiness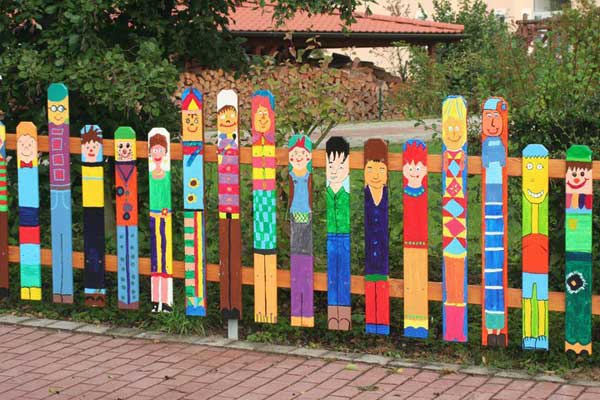 via adorepics.com
14.Highly Graphic and Dense Stone Wall
15.Old Doors Reused as a Fence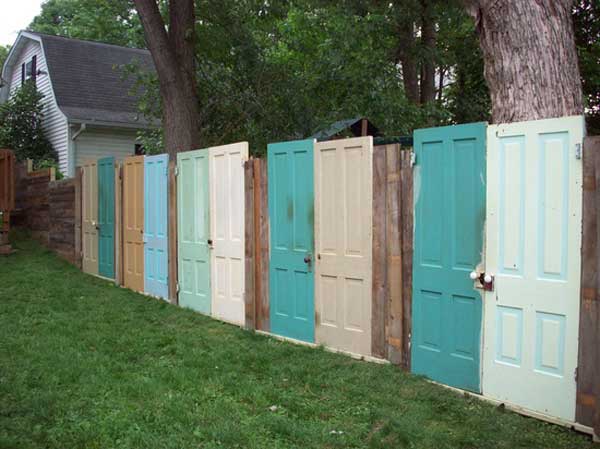 via thedoodlehouse.com
16.Lattice Planter Inserted Into a Brick Wall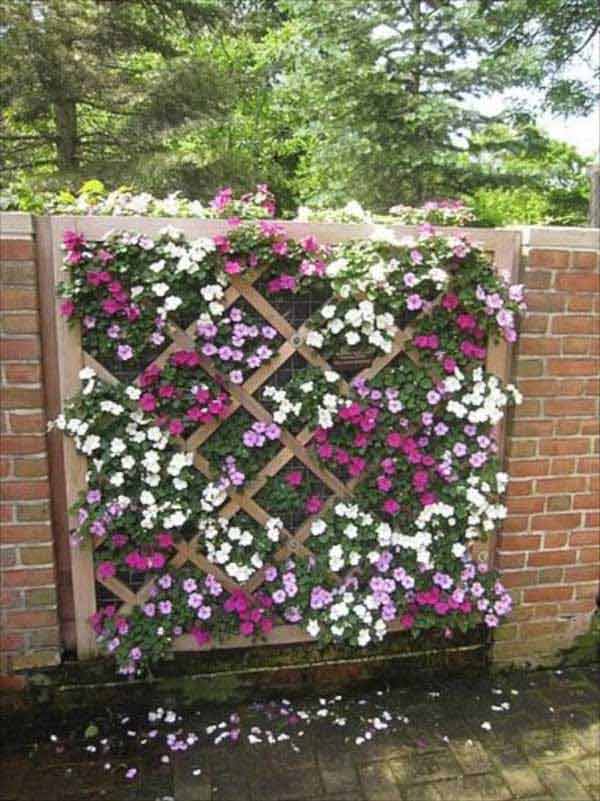 via whimsicalhomeandgarden.com
17.Old Windows Used as a Garden Fence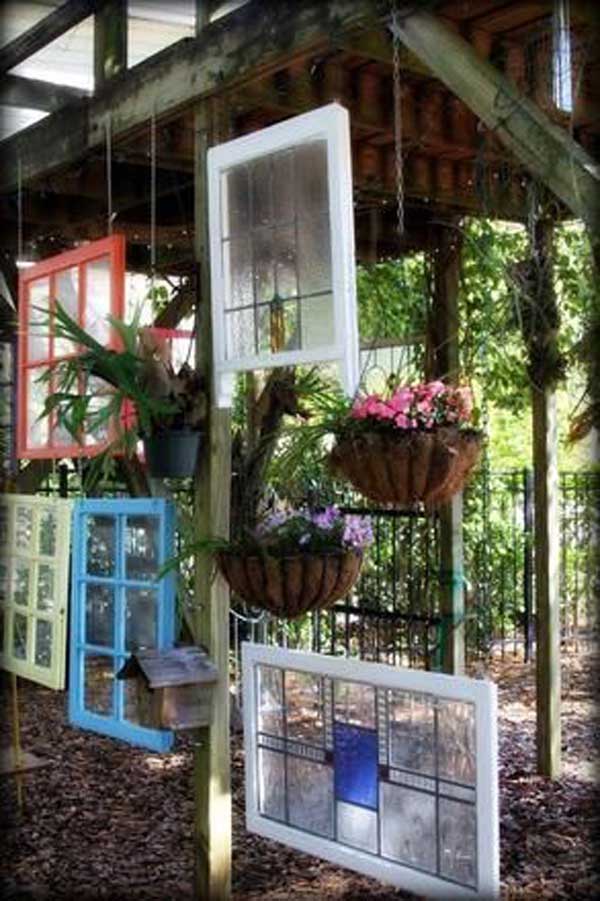 18. By Placing The Wooden Boards Horizontally You Can Obtain a Dynamic Effect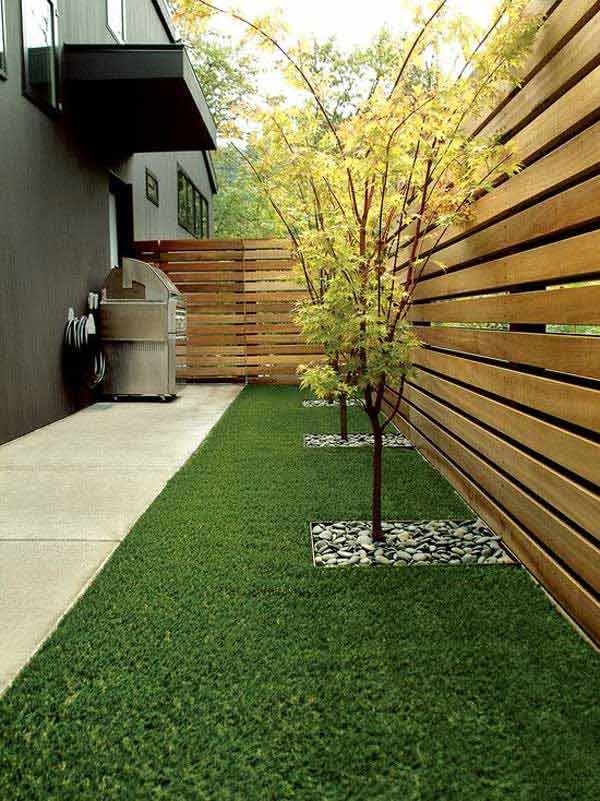 via minimalisti.com
19.Ice Sky Fence Boosting Colors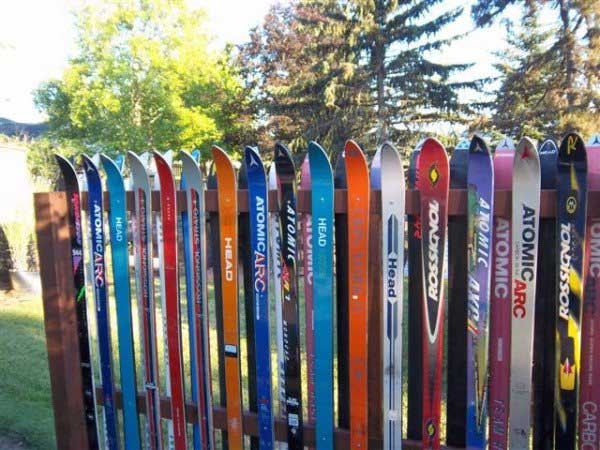 via recyclart.org
20. Simple and Beautiful Bamboo Fence
21.Old Shutters Reused in a Vintage Fence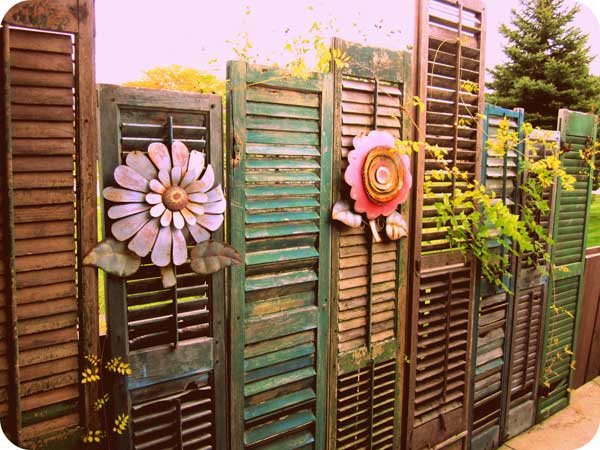 via alexandriasdesignstudio.blogspot.com
22.Highly Creative Piano Inspired Fence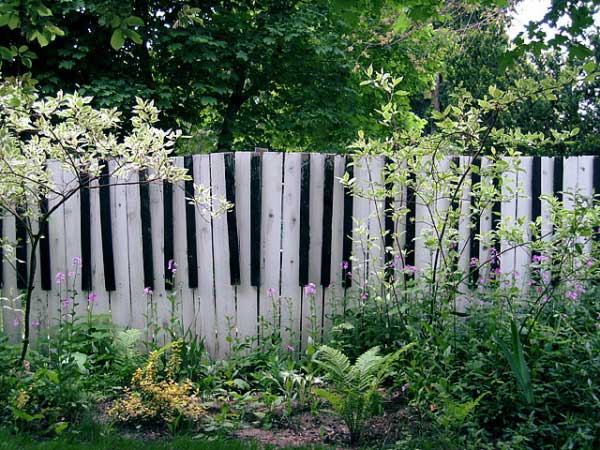 23.Reclaimed Wooden Fence Animated by String Lights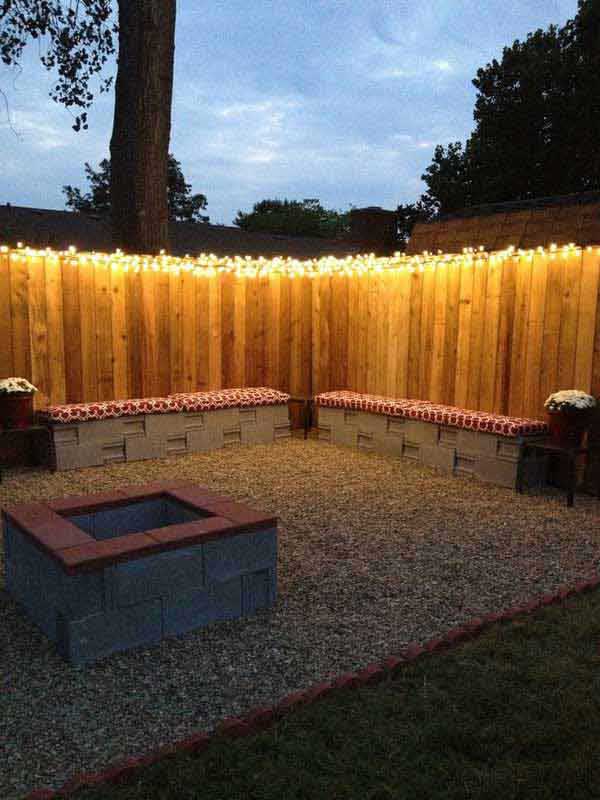 via optimumgarden.com
24.Corrugated Metal Fence Carrying Greenery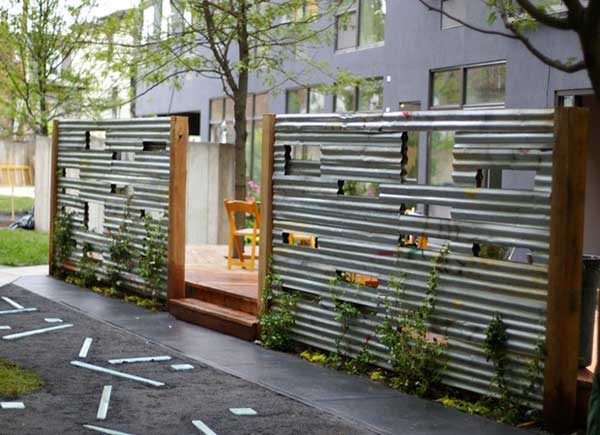 via asofom.info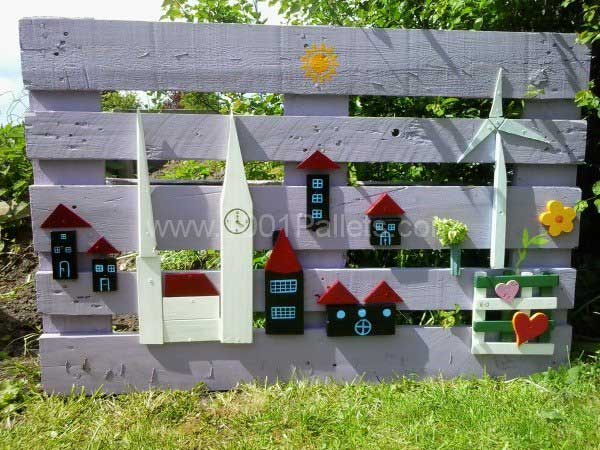 via 1001pallets.com
26.Unique and Unusual Bowling Ball Fence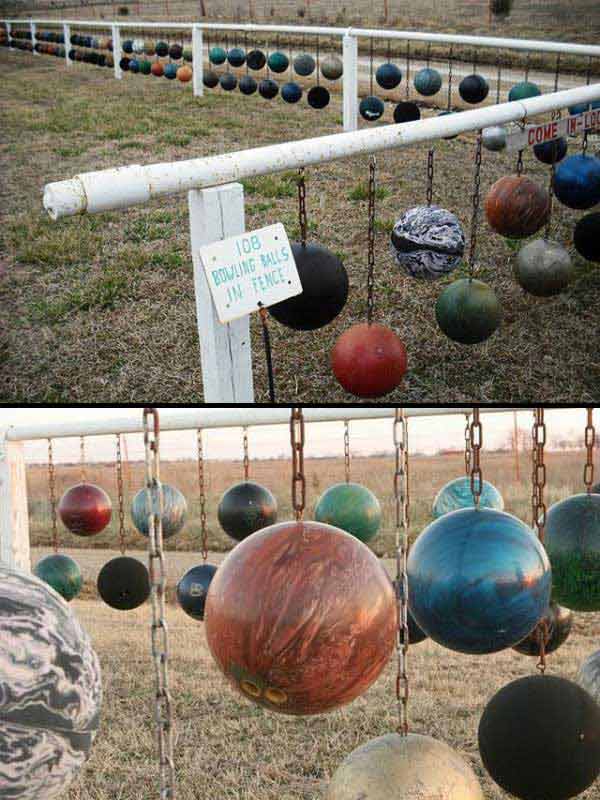 via designrulz.com
What do you think about these cool garden fences ideas? We would love to hear your opinion in the comment section below. We have found them different, inspiring and insanely creative and we would love to hear your take on them.
Related Articles 
Best Fence For Noise Reduction
8 Best Fence For Dogs to Consider
13 Best Gas Powered Post Drivers
7 Best Electric Fence Chargers 
10 Best Electric Fence for Chickens
37 Awesome and Cheap DIY Pallet Fence Ideas to Realize Swiftly