We understand that your kamado joe needs the perfect type of charcoal to perform to its fullest potential, and we also know how hard it is to find one!
We have been getting this question for a while now. There seems to be quite a rage about knowing and understanding charcoal varieties. Whether you run a professional restaurant or are planning to arrange a small party for your friends, understand charcoal is a must to cook well.
However, with the hundreds of distinct types of charcoal available in the market, it is not very easy to understand which charcoal is best for your kamado joe. So, to help you, we have designed this guide to give you an in-depth understanding of the 5 best charcoal available in the market. Also, you will find an added buyer's guide to help you further.
So, without any further delay, let's dive in.
Best Charcoal for Kamado Joe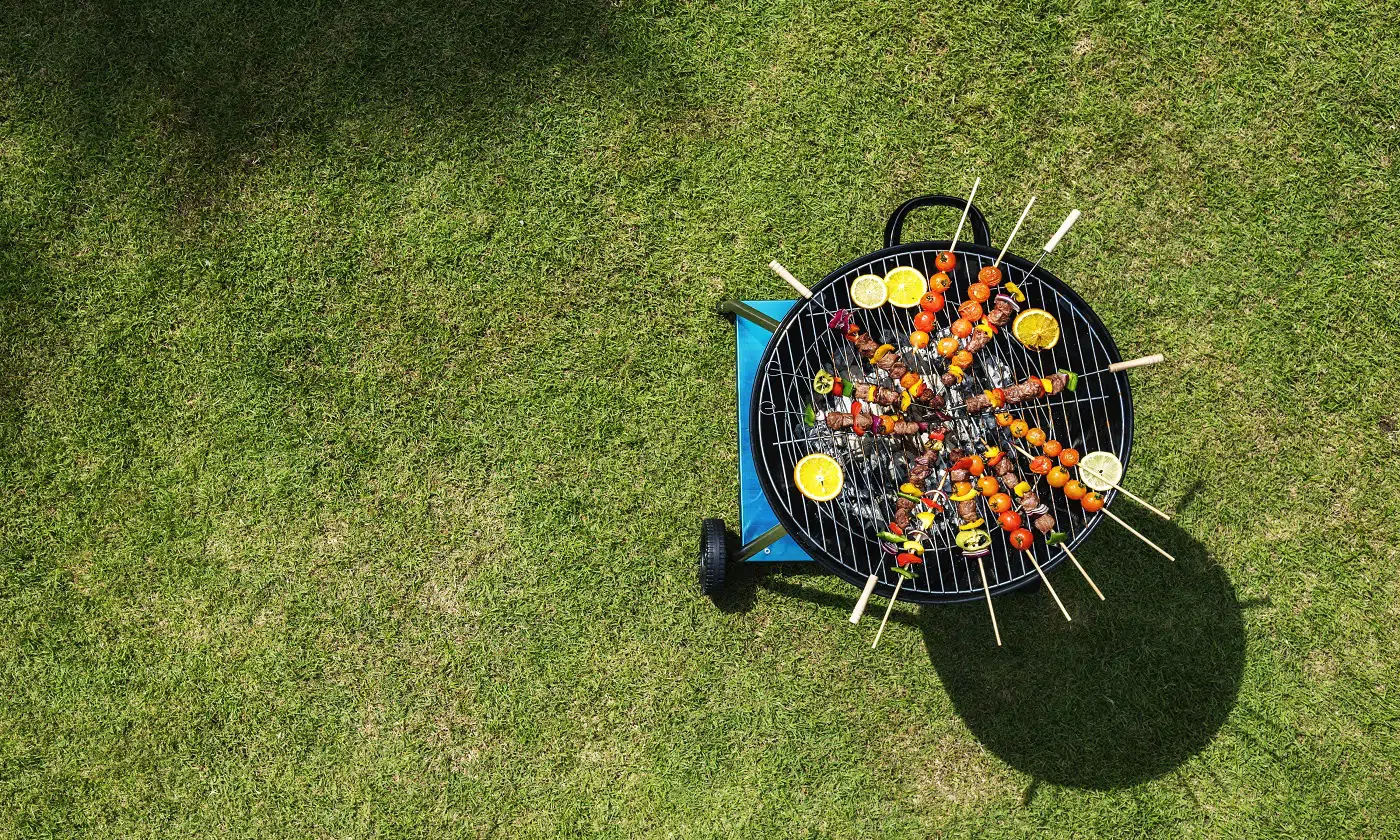 From long-lasting burn times to consistent heat distribution, these charcoals have been carefully selected to meet the high standards of Kamado Joe grilling. So, without further ado, here's the list of the 5 best Charcoals for Kamado Joe. Get ready to elevate your grilling game to new heights!
If you are looking for a variant that is all-natural and provides high performance, Jealous Devil All Natural Hardwood Lump Charcoal is the perfect choice. In this pack, you will get hardwood lump charcoal that is handcrafted from pure and dense South American varieties. It is 30% denser than regular oak or hickory.
Why Did We Like It?
This product, we have to say, is a game-changer. The manufacturer uses a unique carbonization technique and does so in a small-batch production method.
As a result, the product you get burns hotter, longer, and cleaner than regular wood, briquette, and most other charcoal lumps available in the market.
Moreover, when it comes to convenience and ease of use, it does a marvelous job. With this product, you will hardly see any sparking or popping. There will also be no smoke or big mountains of ash.
Also, you can bid farewell to string pulls. This is packaged in a waterproof and re-sealable bag that completely prevents the charcoal from dampness and dusting. The packaging also has a small handle that makes it easier for you to carry it.
Furthermore, what's really special about this item is the aroma that it adds. The mild aroma it emanates enhances the flavor mildly. But it does not overpower the inherent smell of the item being cooked.
What Could've Been Better?
After a few months of using it, we hardly have any complaints. However, we did find it a little difficult to torch it at times. This is quite common for hard lumps, but once they are lit, there's no problem.
Pros
Natural essence of charcoal

Easy to use

Good packaging

Adds extra aroma to food
Cons
A little difficult to burn hard lumps
Charcoal Type: Hardwood Lump | Charcoal Size: Medium to Large | Burn Time: 4+ hours | Heat Output: High | Ash Production: Low | Packaging: 8, 10, 20, and 35 lb Bags
For pure natural lump charcoal, Kamado Joe KJ-CHAR30LB is an excellent option to consider. If you like that wood-burnt flavor in the dishes you cook, this charcoal will be a good addition to the kitchen. To know more, read on.
Sale
Why Did We Like It?
What really stood out for us about this product is that it is made out of real trees. So, you can understand how clean it burns and the kind of brilliant flavors it adds to your food. It is a blend of hardwood such as Guayacan, Guayaibi, Mistal, and White Quebracho woods.
Because it is composed of hardwood, it burns hotter than the other variants. With this, you can easily reach steak-searing temperatures. And if you use this with a ceramic grill that insulates well, you will use less heat for cooking the food. This means moister and softer meat!
Furthermore, there is a good combination or the right mix of small pieces that burn faster and also long-burning big chunks. This helps you to slow cook and simmer for an extended period of time. Thanks to the hardwood, the lumps burn slowly and long.
What Could've Been Better?
This charcoal does burn bright and adds a unique flavor to your food. However, in case you decide on buying this, keep in mind that the price is on the higher end. So, if you are on a tight budget, you may want to consider another product.
Pros
Completely natural

Burns very hot

Makes food very soft

Good for slow cooking too
Charcoal Type: Hardwood Lump | Charcoal Size: Medium to Large | Burn Time: 3-4 hours | Heat Output: High | Ash Production: Medium | Packaging: 20 and 30 lb Bags
To bring premium restaurant-quality grilling to your cozy backyard, Fogo Super Premium Hardwood Lump Charcoal is the best bet. It is made out of hardwood oak trees that are found in Central America, and there are no added chemicals or other harmful ingredients. Each and every bag is filled with top-quality charcoal.
Why Did We Like It?
What's really impressive about this variety is that it is suitable for both slow cooking and quick burning. It is very easy to light, as it is quite combustible. If you prefer quick burning, all you have to do is to light it up, and it is ready to grill in the next 15 minutes.
Moreover, you can totally lock in the delicious woodburn flavor and the smoked aroma by searing your food over this lump charcoal. Even the large pieces come with no filler which often adds a strange smell to your food. It is the large chunks that help you cook the food slower and longer than the regular charcoal.
Additionally, it is best used for smoking and reverse sear techniques. Also, it is suitable for a range of cooking devices. Be it a kamado joe, a smoker, or a large charcoal grill; this charcoal is suitable for all.
What Could've Been Better?
If you are new to using lumped charcoal for Kamado Joe, you might not be very aware that sparking is a common problem. The young small pieces in this pack sometimes tend to spark. We suggest that you take proper care and not let it cause a problem.
Pros
Suitable for a range of devices

Adds unique flavor to your food

Lights up quickly

Has both small and large chunks
Cons
Some pieces cause a spark
Charcoal Type: Hardwood Lump | Charcoal Size: Large | Burn Time: 4-5 hours | Heat Output: Very High | Ash Production: Low | Packaging: 17.6 lb Bags
To enjoy the goodness of natural Missouri hardwood in your kamado joe, we recommend you to try out the Rockwood All-Natural Hardwood Lump Charcoal. It is processed to add a natural, light, smoky essence that would complement any kind of food that you put in the griller.
To know more, read on.
Why Did We Like It?
What really stands out about this product is that it is filled with beautifully imperfect chunks of charcoal. The unique shapes that they come in provide unmatched performance when it comes to cooking. These charcoal come in distinctive shapes that are quite different from synthetic briquettes.
Moreover, it is perfect for making meat more juicy and tasty. It lights up pretty fast, and in a couple of minutes, you can start cooking. Also, it burns hotter than the regular charcoal available in the market. As a result, you can easily have a slice of juicier and more flavorful meat when you use this pack.
Furthermore, we understand that nobody likes a mess after cooking. Cleaning is a big task, and unmanageable ash flying around your yard or dirtying your kitchen sink is not an ideal situation.
This variant completely deals with that problem. It burns cleaner and leaves less ash residue as compared to standard charcoals.
What Could've Been Better?
There's hardly any complaint that we have with this high-performing charcoal. However, we felt that the packaging could be a lot better. A few lumps arrived in dust, which could have been prevented if the packaging was more sturdy.
Pros
Less ash-residue

No chemicals

Does not have binders

Burns long and clean
Cons
Packaging is not very good
Charcoal Type: Hardwood Lump | Charcoal Size: Small to Medium | Burn Time: 3-4 hours | Heat Output: High | Ash Production: Low | Packaging: 20 lb Bags
If you are a barbeque lover who feels that charcoal is not just fuel but a significant ingredient in good cooking, we have a suggestion for you. FOGO Premium Hardwood Lump Charcoal is uniquely created, keeping in mind the significant needs of barbeque enthusiasts: flavor, quality, and charcoal nature.
Why Did We Like It?
What is best about this product is that it is made of dense Central American hardwoods that are specifically handpicked and put into every bag. This way, every bag is filled with the best variety of hardwood charcoal lumps.
Moreover, Fogo stays true to its name: fire. You can light it very quickly and can readily grill in less than 15 minutes. The heat it produces is quite high, and you can sear food in it to lock in the wood flavors and delicious aroma.
After testing quite a few variants, we can say that it does burn longer than the standard charcoal available in the market.
Furthermore, Fogo tries to preserve the environment as much as possible. It conducts the process sustainably and mostly uses tree trimmings that are already marked for removal. Also, they take up reforestation drives to ensure that the balance is maintained.
What Could've Been Better?
This is undoubtedly one of the best options that you can find for your kamado joe. However, we have to warn you that it is quite a pocket pinch. A lot of premium restaurants around the country use it. So, if you plan to use it for household purposes, keep a note of the price point.
Pros
Burns for a long time

Sustainable process

Lights up easily

Premium quality charcoal
Best Charcoals for Kamado Joe Comparison Table
Buying Guide For The Best Charcoal for Kamado Joe
By now, you must have developed a fair idea about what characteristics and features you should look for in charcoal packs. Your Kamado grill is a unique product, and it requires a special and best variety of charcoal lumps to perform to its best capacity.
However, you are just halfway into your journey. There are a few other things that you need to take into consideration before you decide on buying a pack.
Let's check out what all of them are.
Flavor
The flavor is one of the most important things when it comes to charcoal. This is what adds to the unique aroma of your food when grilling.
You must keep in mind that a regular bag of charcoal mostly consists of a range of hardwoods, like oak, beech, and so on, and not just one type. But different types of wood add distinct aromas.
Lighter woods such as maple generally impart a sweet and light flavor that is suitable for white meat. However, darker wood such as oak or hickory adds a very strong flavor and is best for red meat.
Temperature
Temperature is the feature that makes it or breaks it when it comes to grilling. Do keep in mind that each variety of lump hardwood charcoal has different burning temperatures and gets lit up only at a particular degree of heat.
For example, if you take applewood, it burns at 1190 degrees Fahrenheit. Maple wood, on the other hand, burns at 1200 degrees Fahrenheit. It means that you will have to vent the fire depending on your charcoal's compositional structure. We would suggest that you know the charcoal type well before you purchase a pack.
Size Of The Charcoal
To put it very simply, the bigger the chunks of charcoal, the better efficiency of fuel it delivers. To maximize your efficiency, we suggest that you look for packs with a good number of big charcoal chunks.
Bigger lumps always burn for a longer period of time and generate high heat. These big pieces of charcoal are very helpful when it comes to controlling temperatures.
Small ones, on the other hand, tend to block the air passages and slow down the lighting process.
But keep in mind that the larger charcoal chinks are mostly quite costly. The budget-friendly options sometimes contain too many fillers and small pieces that make it very difficult to light up the charcoal.
Try to avoid charcoal dust as they often clog the grills and the smoker vents, thereby making it less combustible.
Source And Quality
Source and quality are significant considerations when it comes to choosing lump charcoal. One of your most important considerations when buying lump charcoal should be to find out if the manufacturer sourced them sustainably.
Keep an eye out for it and read the packaging properly. See if you can find any rainforest alliance or other compliance-related regulations on rainforest damage somewhere on the pack.
Coming to the quality, a good lump charcoal variety is made of 100% pure and natural hardwood with no added fillers, additives, or binders.
Charcoals for Kamado Joe FAQ's
What is the best type of charcoal to use for Kamado Joe grills?

The best type of charcoal for Kamado Joe grills is natural lump charcoal. It provides an authentic smoky flavor, burns hot, and produces less ash compared to briquettes.

How much charcoal should I use for my Kamado Joe grill?

The amount of charcoal to use depends on the cooking temperature and duration. As a general rule, fill the firebox up to the desired level, leaving some space for airflow. Experimentation and experience will help you determine the right amount for different cooking scenarios.

Can I use briquettes instead of lump charcoal in my Kamado Joe grill?

Yes, you can use briquettes in your Kamado Joe grill. However, natural lump charcoal is often recommended for Kamado Joe grills as it burns cleaner and provides a better flavor profile.

What is the difference between hardwood lump charcoal and charcoal briquettes?

Hardwood lump charcoal is made from natural wood, resulting in irregular-shaped lumps. It lights faster, burns hotter, and produces less ash. Charcoal briquettes, on the other hand, are made from compressed charcoal and other additives, providing a more uniform shape and longer burn time.

Are there any additives or chemicals in Kamado Joe charcoals?

High-quality charcoals specifically designed for Kamado Joe grills are typically free from additives or chemicals. It's always recommended to check the product packaging or consult the manufacturer to ensure the charcoal you choose is all-natural and additive-free.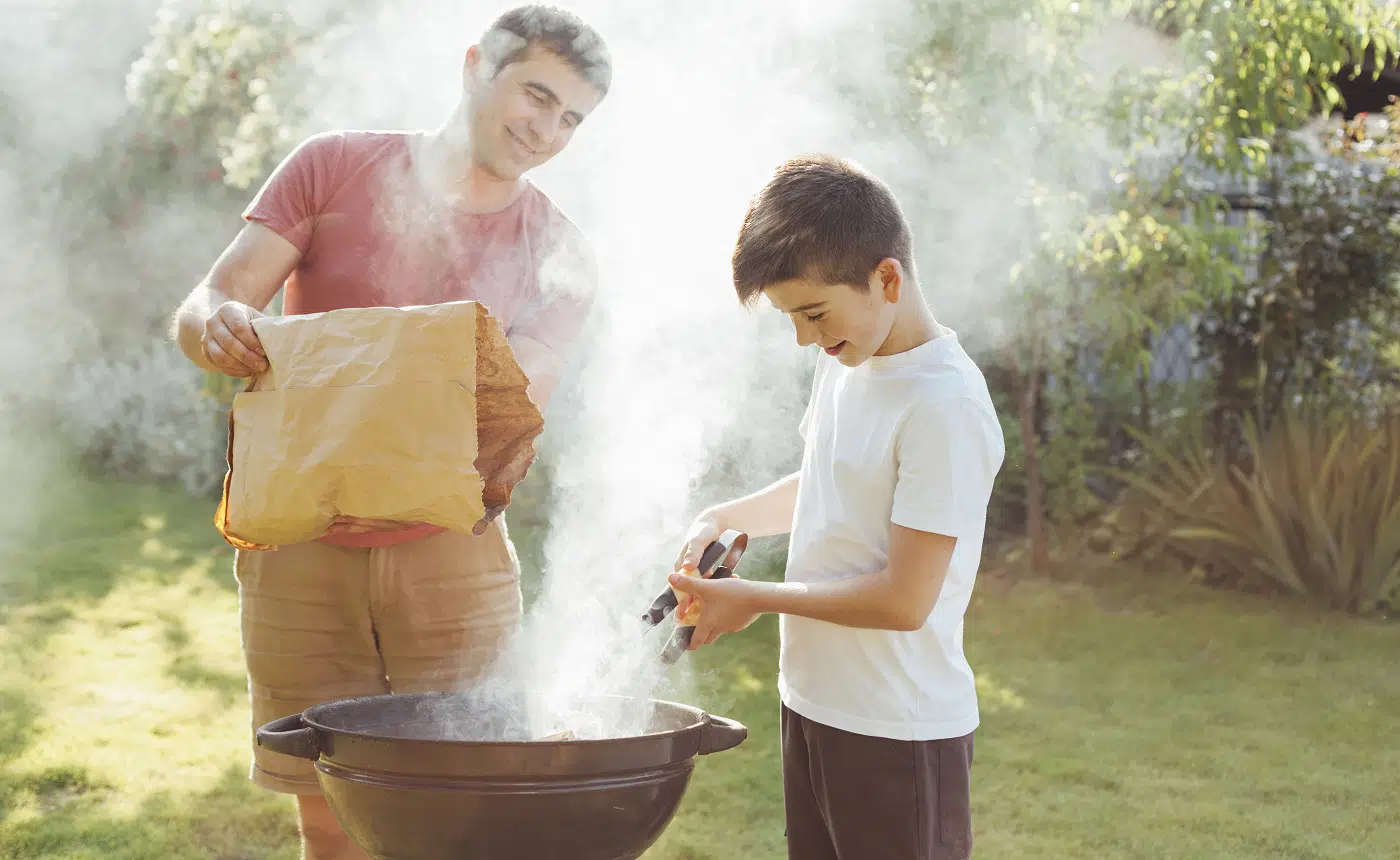 Conclusion
With that, we have reached the end of our informative guide. By now, you should know what to look for when selecting charcoal for your kamado joe.
Be it the heating temperature or charcoal sizes, we have tried to discuss all the relevant factors for your benefit. We hope that you enjoyed reading this guide as much as we did researching and compiling it.
But before we say our goodbyes, we'd like to share our favorites with you. Jealous Devil All Natural Hardwood Lump Charcoal takes the award as our overall favorite. For reusability and the unique wood aroma, we would recommend Kamado Joe KJ-CHAR30LB.
And if premium quality charcoal that lights up fast is your primary concern, Fogo Super Premium Hardwood Lump Charcoal is one of the best options to consider.
And with that, it's a wrap. Until next time. happy grilling!
Related Articles
7 Best Electric Smokers | Reviewed & Buyer's Guide
7 Tips for Smoking Meat with an Electric Smoker
13 Best Grills For Apartment Balcony
5 Best Smokers for Turkey Right Now [Buyer's Guide]
7 Best Smoker For Making Jerky
11 Best Smokers for Summer Sausage