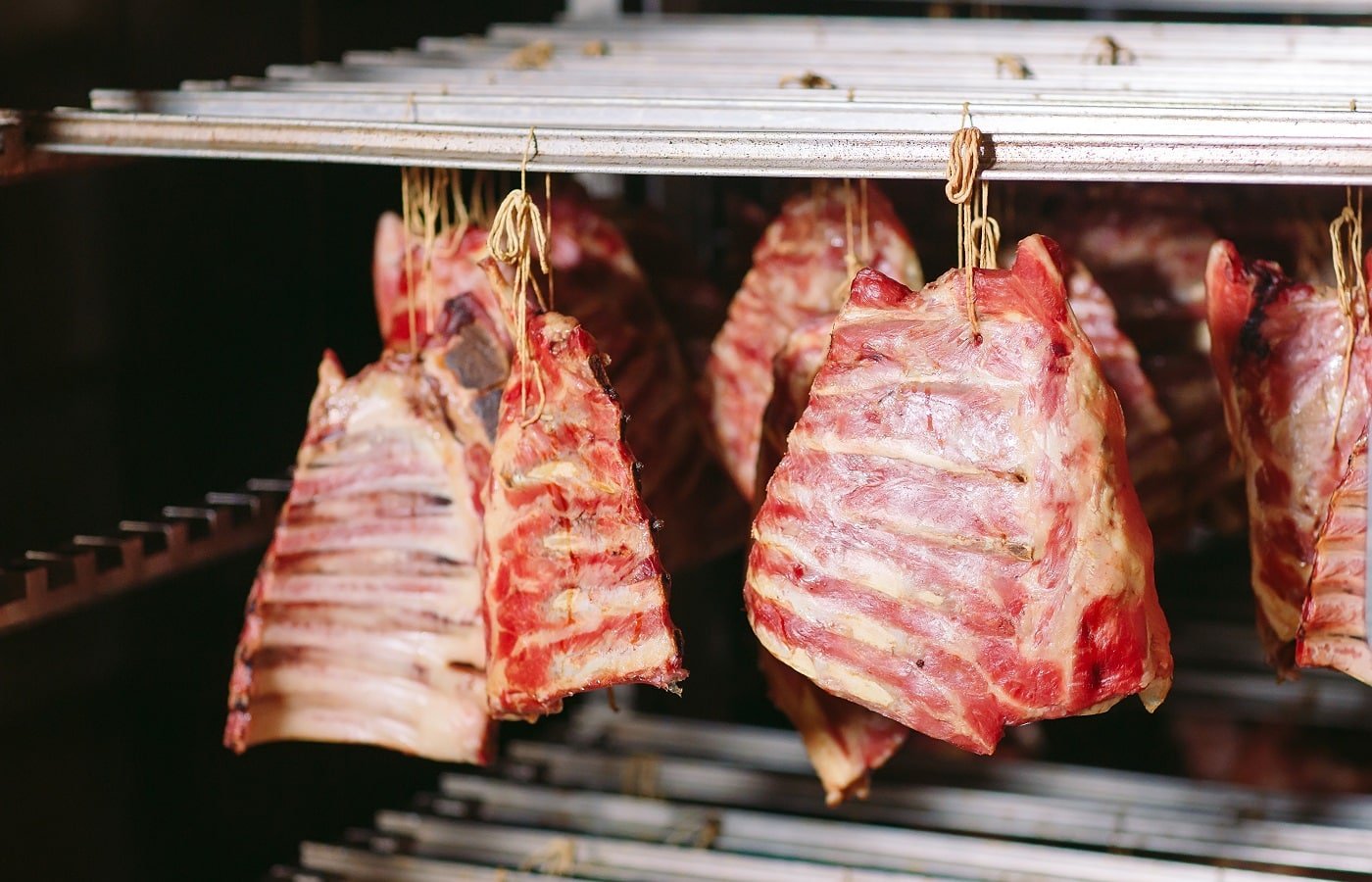 Smoked jerky meat makes for the perfect healthy and tasty go-to snack for anyone. But only if it gets the right smoke and flavor!
And to ensure that it does, you must have a quality smoker at home. However, like every other product nowadays, there are lots of options available out there, and as such, making the right choice becomes difficult.
Hence, to make your task easier, we bring you a carefully curated list of the 7 best smokers for making jerky meat. Each option has its pros and cons included, which will help you make a wise decision.
So, without any further ado, let's dive into the reviews.
Best Smoker For Making Jerky 
IMAGE
PRODUCT
DETAILS

Our Top Pick

Our Top Pick

Weber Smokey Mountain Cooker

Grilling area of 286 sq. inches
User guide

VIEW LATEST PRICE →

Masterbuilt 20070910 Electric Digital Smoker

800 watt heating element
Digital control panel

VIEW LATEST PRICE →

Char-Broil Analog Electric Smoker

Insulated double-wall cooking chamber
Large wood chip box

VIEW LATEST PRICE →

Cuisinart COS-118 Charcoal Smoker

Two 18-inch wide stainless steel racks
Top and bottom vents

VIEW LATEST PRICE →

LANDMANN MCO 32954 Electric Smoker

Full view
Wrought iron side handles

VIEW LATEST PRICE →

Dyna-Glo DGU732BDE-D Digital Electric Smoker

Cooking space of 732 sq. inches
800 W burner

VIEW LATEST PRICE →

PIT BOSS 77425 2.5 Gas Smoker

Dual valve burner system
Temperature control of 100 to 350°F

VIEW LATEST PRICE →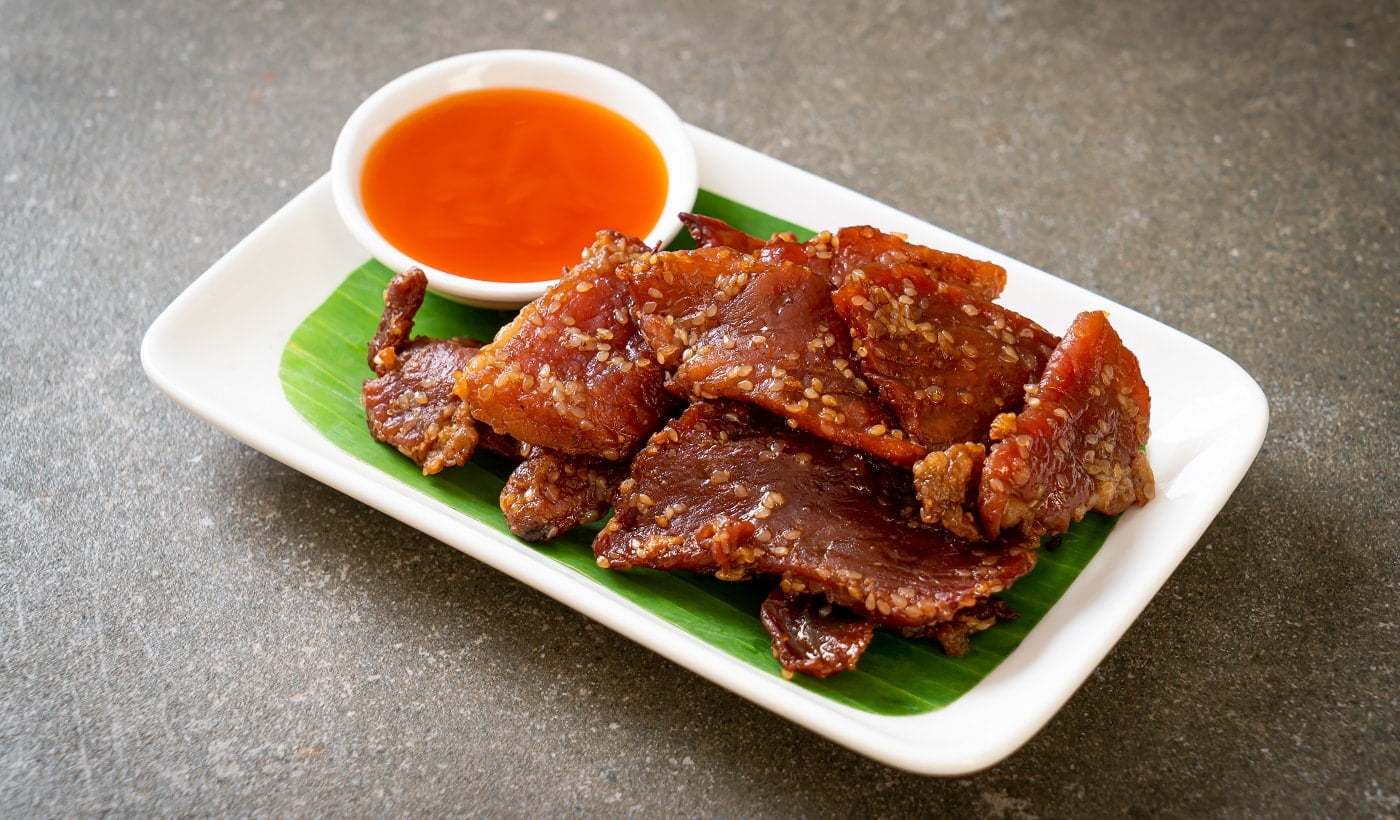 This high-quality, convenient smoker will be the perfect companion for your homely backyard barbecue parties. With this product, you can easily make delicious smoked jerky meat and many other smoked foods for your family or friends anytime. Note that this smoker has dimensions of 14.7" x 14.7" x 31.4" and weighs 23 lbs.
Why Did We Like It?
We begin by discussing the cooking capacity of the smoker since we liked this feature the most. The vast grilling space of 286 sq inches makes this product capable of smoking a large amount of jerky in one go. Moreover, you can even cook a large roast that can be relished by the whole family for days to come.
Plus, each of the two 14-inch wide cooking grates made from plated steel ensures that the meat is smoked in the perfect manner.
Moving on to its heating ability, the extra large water pan of this product helps in maintaining the heat to enable all-day smoking. Notably, the temperature of the inner chamber can be heated up to as much as 190°F, which makes sure that your meal is never half-cooked.
Also, it has a dual damper system which allows for accurate and smooth air control, so as to facilitate better control of the cooking temperature. Lastly, this smoker can be installed very easily with the help of a comprehensive user guide which has all the instructions explained in a simple way.
What Could've Been Better?
The only issue that we observed in this smoker was that the fuel door was not sturdy enough and sometimes didn't close firmly. As such, you have to apply greater force to be sure that the door will not open suddenly while the meal is being cooked. In case this issue persists, you should report it to the manufacturer within the warranty period.
Pros
Lets you roast a large amount of jerky in one go

Heat is maintained for all-day smoking

Allows for accurate and smooth air control

Easy to install
Cons
Fuel door may not close properly
Masterbuilt is one of the most sought-after brands in the world of barbecue products. This energy-efficient smoker is among the brand's best models and can be operated by both a beginner and a pro barbecue enthusiast. It comes with 4 chrome-coated cooking racks and weighs 45.86 lbs.
Sale
Why Did We Like It?
We found the superior thermostat control of the smoker to be its most notable feature. It enables even cooking of all meals between a temperature range of 100°F to 275°F. As such, you get the ideal heating each time, and don't need to worry about the meat burning too much to generate ash.
Another great benefit is the 730 sq inches of cooking capacity that you get in the product. The entire space is divided into 4 chrome-coated racks that can smoke large amounts of meat in one go. Thus, you have ample room for comfortably cooking sausages, pork, turkeys, fish, and many more varieties of meat.
Plus, this smoker features a digital control panel consisting of push-buttons which enable easy operation. There is also a 0 to 24-hour timer with automatic shut-off that makes cooking any dish all the more convenient.
What Could've Been Better?
You do get a warranty on this Masterbuilt smoker, but it's only for 45 days, which is too short for such a high-standard product. In fact, it is more costly than many other models from the same brand, and as such, the short warranty period can discourage many buyers.
Pros
Enables more even cooking

Offers a large cooking capacity

Easy to operate

Timer facilitates convenient cooking
Cons
Very short warranty period
Our next pick for you is this Analog Electric Smoker from Char-Broil, which is a simpler smoking solution especially meant for outdoor cooking. Thus, making delicious jerky for your backyard get-together will not be a problem anymore. And it will provide super-efficient smoking, giving any meal the ideal smoky flavor and a superb taste.
Sale
Why Did We Like It?
To begin with, we really liked the insulated cooking chamber of this smoker which comes with double-wall construction. It helped to maintain uniform smoking temperature and could also infuse the right smoky flavor in any meat. As such, we were assured that heat was always retained in the meal efficiently.
Added to this, the wood chip box of this smoker is quite large, allowing for hours of smoke, which in turn, requires much less refilling. Plus, this box is compatible with many types of wood, which lets users experiment with a range of flavors.
Furthermore, the door of the smoker has dual heavy-duty latches, and the whole unit is built with strong and sturdy materials. Thus, the doors always shut firmly without leaving any gap and the unit lasts much longer than average models.
What Could've Been Better?
Considering the size of the cooking chamber, there is room to include 4 smoking racks but this smoker has only three. In comparison, our previous pick has four smoking racks, which puts that model a step ahead of this one.
Pros
Maintains uniform smoking temperature

Allows for uninterrupted smoking for hours

Chip box compatible with many wood types

Lasts longer than average models
If you are looking for a highly durable product which is also cost-effective, this one from Cuisinart, will be a great option to go for. This charcoal smoker is the perfect outdoor kitchen for grilling enthusiasts who yearn for perfection. It comes with two 18-inch wide stainless steel racks and has dimensions of 25" x 25" x 45".
Sale
Why Did We Like It?
The most interesting and beneficial feature of the smoker is the presence of two air vents at the top and bottom. This makes controlling the amount of smoke and heat in the cooking chamber super-easy. All you have to do is open or close them to manage the amount of heat leaving the chamber. Also, the barrel-like design of the smoker helps to distribute the heat evenly throughout the chamber.
We also liked the cooking capacity of this smoker, as it includes two stainless steel wire racks that provide enough space to smoke a variety of meals. In fact, you can even smoke a whole chicken comfortably.
Added to this, using the Cuisinart COS-118 smoker is as easy as it can be. You just have to light the charcoal, fill the water bowl and just adjust the temperature through the air vents. Plus, you can access the food easily by just lifting the lid of the product.
What Could've Been Better?
The only issue we observed with this product was the latch of the hinged-door. It is made from a low-quality material and doesn't often lock properly. To deal with this issue, you can fix a heat gasket on the door. This would ensure that there are no gaps left when the door is closed.
Pros
Controlling heat and smoke becomes easier

Design helps distribute the heat evenly

Provides a large cooking space

Easy to use
Cons
Hinged door has a low-quality latch
This is another excellent product which suits barbecue lovers who are faced with a space constraint. It also has a number of other beneficial features which ensure that you get high-quality smoked food. Note that this product has two chrome-plated steel cooking grates and weighs 33 lbs.
Why Did We Like It?
Firstly, this product comes with a full view window that lets you check the progress of your meal quite clearly from outside. Thus, you don't have to open the smoker door, which helps to contain the essential heat and the flavorful smoke within the cooking chamber.
Another feature of this smoker that we really liked is the 3-in-1 combo tray. This tray makes for a wood chip tray, grease pan, and water pan on its own. So, the key functions of fueling, collecting the grease and retaining the juice are made much simpler. Also, this tray can be cleaned up much more easily than that of other models.
Furthermore, this smoker has adjustable feet that enable accurate leveling on any uneven surface. Plus, the smoker is much lighter than many other models and has side handles made from wrought iron, facilitating easier portability.
What Could've Been Better?
This model works quite well to give you perfectly smoked food. However, it doesn't come with a reference guide or a cookbook to figure out the ideal time and temperature for cooking different types of meals. So, you will have to buy a guide to using smokers separately. Needless to say, that will mean spending a bit more money.
Pros
Check the progress of the meal from outside

3-in-1 combo tray for wood chips, grease and water

Can be accurately leveled on any uneven surface

Lightweight and side-handles makes it easy to carry
Cons
Doesn't come with any cookbook or guide
The next pick that we have for you is this Dyna-Glo electric smoker which offers a faster and more convenient cooking experience. It is designed to enable easy access to all parts, and is sure to give you a dynamic smoking outdoor smoking experience as well. Note that this smoker has dimensions of 19.4" x 19" x 32.5" and weighs 62.2 lbs.
Sale
Why Did We Like It?
We begin by discussing the cooking power of this smoker since it seemed to be most significant to us among all its features. The 800 W electric burner of this product gives abundant power to the smoker to cook in even the coldest of climates. It maximizes the smoky flavor in your grilled food while eliminating the hassles of charcoal or propane.
Besides, the large cooking space of this product also appealed to us, as it lets you cook jerky, ribs, sausages and much more in one go. As such, you can prepare enough food to comfortably serve guests at a small home.
Plus, a side access wood chip tray helps to minimize the loss of heat and smoke in case more chips need to be added. Also, monitoring and setting the temperature and time becomes super-easy, thanks to the digital thermostat which has push-button controls.
What Could've Been Better?
Although we have no complaints about the efficiency of this smoker, sometimes the door seal may not lock properly. So, some smoke may leak around the seal sometimes. This issue can be dealt with by fixing a gasket on the door.
Pros
Gives abundant cooking power for all climates

Large cooking capacity

Minimizes loss of heat and smoke

Easy to set and monitor temperature and time
Cons
Door seal may be defective
Take your barbecuing experience to a different level altogether with this high-quality gas smoker from Pit Boss. The brand is well-known for its efficient range of gas smokers, and this one falls among its best models. It comes with a 3,500 BTU stainless steel burner for wood chips and weighs 48.5 lbs.
Why Did We Like It?
Straight off the bat, this smoker offers you the versatility of cooking at low temperatures of up to 100°F and high temperatures of as much as 350°F. Plus, the strong and sturdy high-temperature door seal efficiently locks the heat within the cooking chamber.
Added to this, the smoker also has an efficient dual valve burner system for heating the chamber perfectly to offer superior-quality smoking. It consists of a 3,500 BTU stainless steel burner for wood chips and a 10,000 BTU burner for cabinet temperature. You can control both the valves by a single knob to adjust the temperature as per your needs.
Plus, you get a large viewing window in this model as well, which rules out the need for opening the smoker each time to see the food. Lastly, this product has a stylish red semi-gloss finish which makes it stand out from most other smokers.
What Could've Been Better?
The only disappointing aspect of this product was its smaller water pan. It can hold only enough for around 3 hours of smoking at 200-250°F, which is lesser compared to quite a few other models. So, you may have to refill the pan more frequently.
Pros
Efficiently locks heat within the chamber

Adjust the temperature easily as per your needs

Wide temperature range of 100°F to 25°F

Stylish look makes it stand out from other models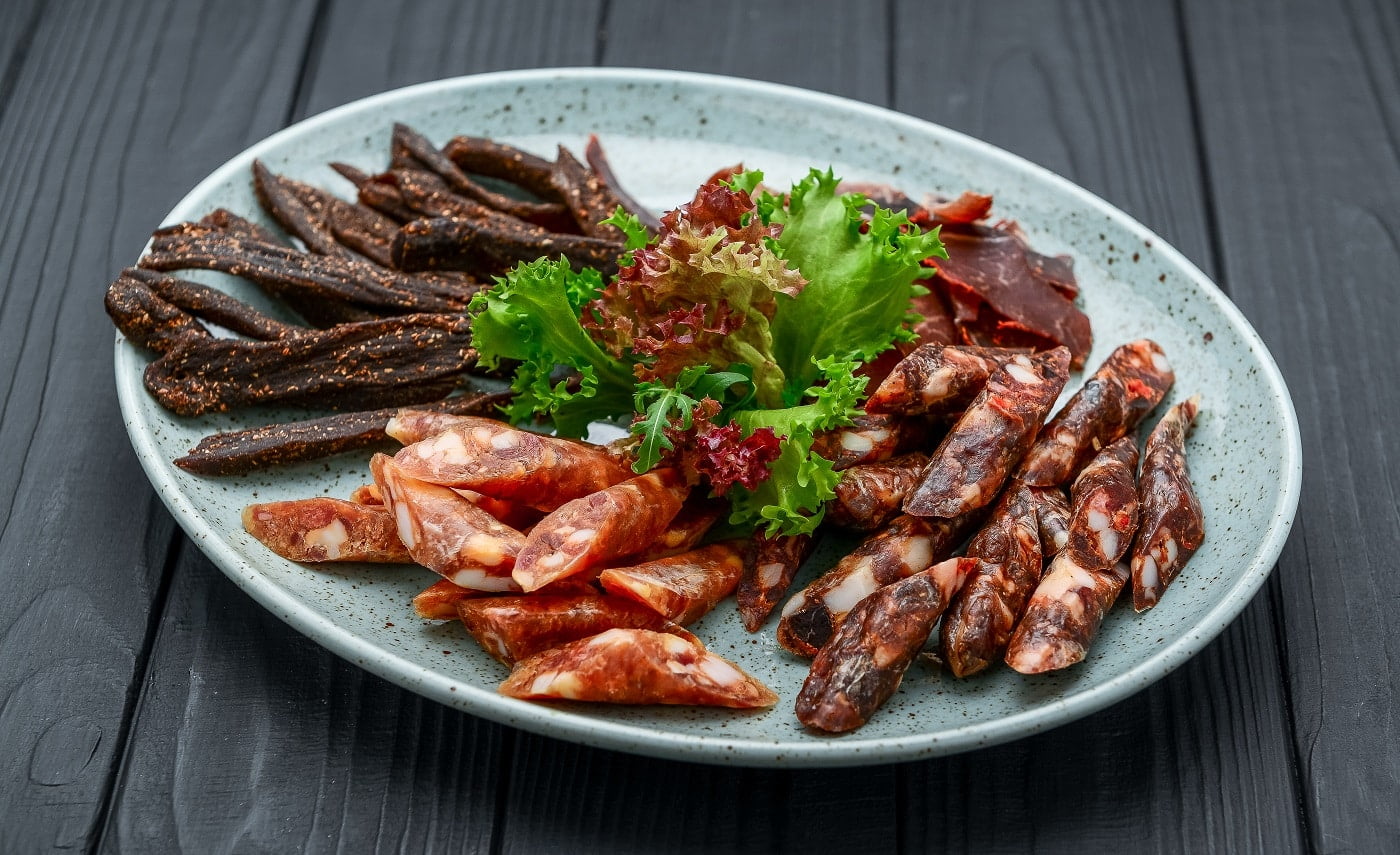 Smoker for Making Jerky Buyer's Guide
Getting the right taste and flavor in jerky meats will be most easy if you have an ideal smoker at home. So, choosing an efficient product that suits your needs and preferences is important. For this, you will require keeping in mind some important factors, so that you can make the right decision.
Cooking Surface
Considering the cooking space that you will need is important. You should roughly determine the number of people you plan to serve at a time. Note that you should also decide how much food you want to cook in one go. For instance, if you prefer to prepare a large amount of jerky and store it for future use in any dish, choosing a larger smoker will be better.
Features
A smoker with efficient features will be more effective in providing you with the ideal smoky flavor consistently. So, it's important to check the features that any model has to offer. Notably, smokers with digital-controls enable perfect smoking and are also convenient to operate. Moreover, in that case, you won't need to monitor the progress at intervals.
Durability
This is a very essential factor to consider when it comes to purchasing any product, especially if it involves greater investment such as in the case of smokers. You should check whether the material from which the smoker is made is long-lasting enough. Note that all the models in our list rank pretty high in terms of durability.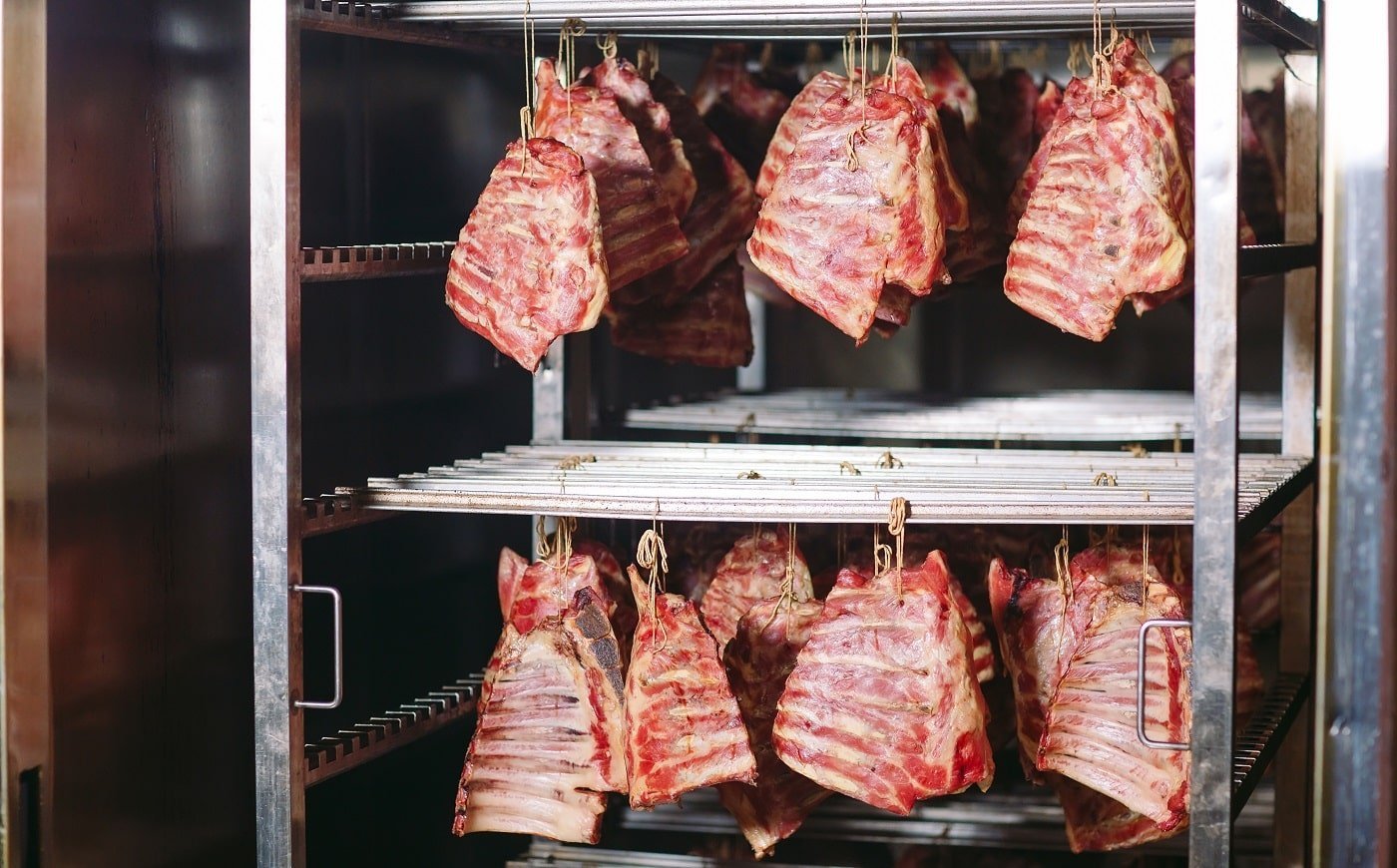 Verdict
With this, we come to the end of this guide and we hope it will be easier for you to choose the best smoker now.
But before we sign off, we would like to recap our favorites from the list. If you want a high-performing smoker with a standard size, you can go for the Pit Boss 77425 Gas Smoker. It offers 676 sq inches of cooking space, which is fairly large for serving small family gatherings or house parties.
On the other hand, if a larger size and greater durability are your major lookouts, then the Masterbuilt 20070910 Digital Electric Smoker will be the ideal choice.
Let us know whether you agree with our verdict in the comments section below.
Till next time!
Related Articles
7 Best Electric Smokers | Reviewed & Buyer's Guide
7 Tips for Smoking Meat with an Electric Smoker
13 Best Grills For Apartment Balcony
5 Best Smokers for Turkey Right Now [Buyer's Guide]
11 Best Smokers for Summer Sausage
46 Best BBQ Forums, Websites & Broadcasts