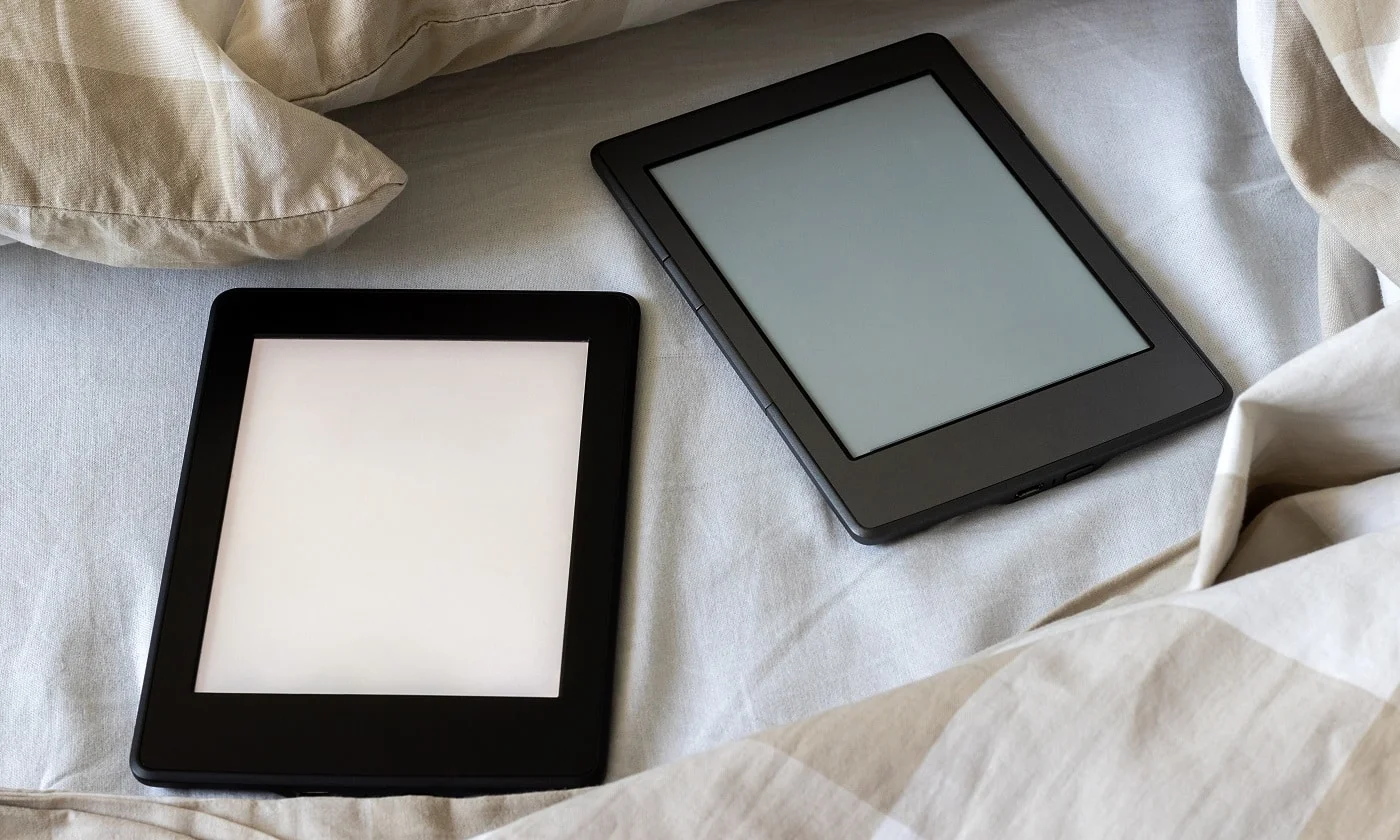 Do you consider yourself a bookworm? You may be looking for ways to consume as many books as possible within a short timespan. Fortunately, e-readers have made this possible.
A true bookworm understands the pleasure of sifting through hundreds of books in a library. The sensory pleasures of touching, smelling, and turning the pages of a book are often absent in e-readers. So, you may wonder why most avid bookworms are now turning to e-readers rather than physical books.
Well, the reason is simple yet nuanced. We will tell you all about it in the sections below. However, this guide will elucidate the differences between the two most popular e-readers – the Kindle Paperwhite and the Nook Glowlight.
If you have been thinking about purchasing one but are confused between these two products, don't worry. Read on to find out all you need to know about these two highly popular e-readers.
Kindle Paperwhite vs. Nook Glowlight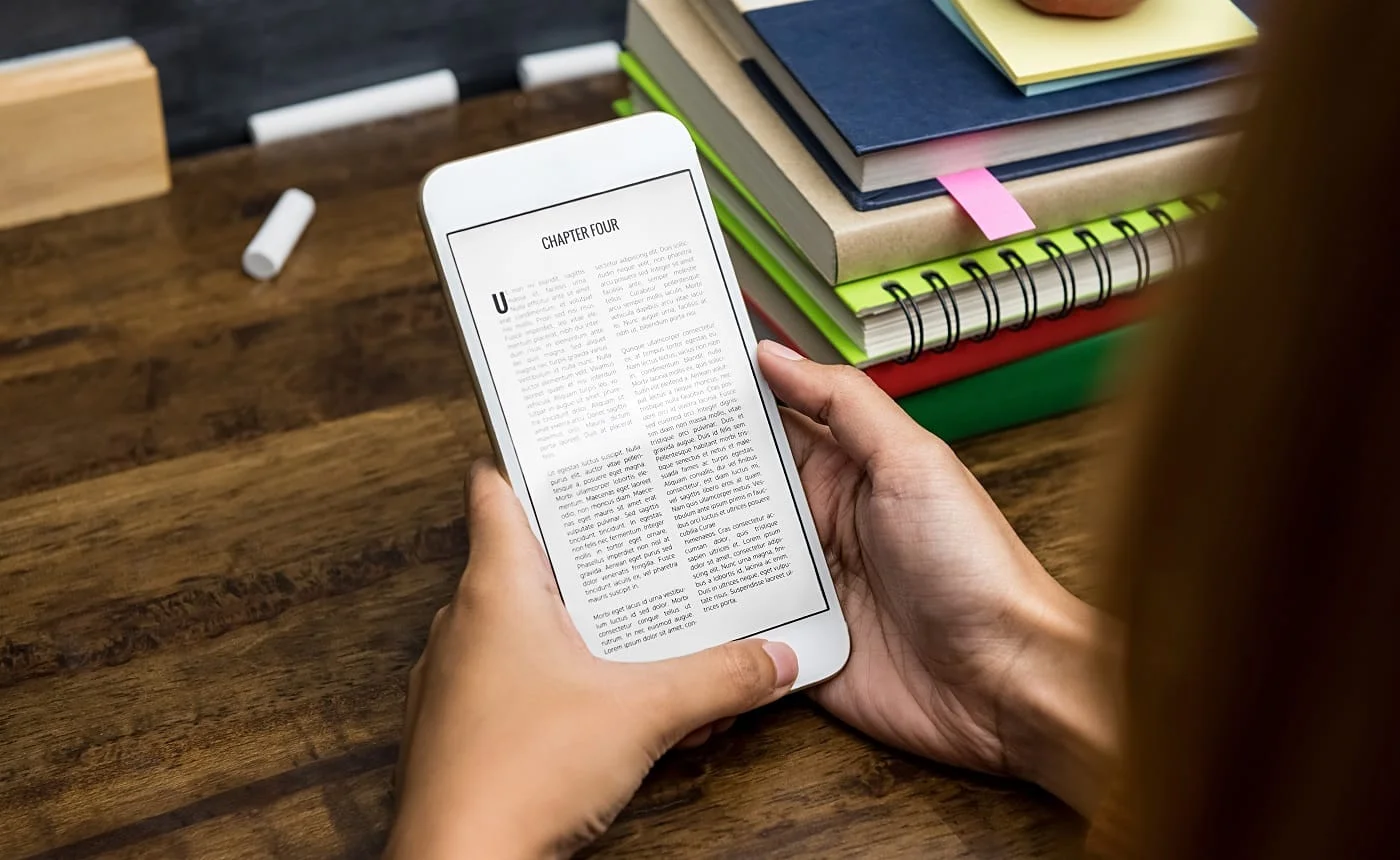 In the year 2007, Amazon began developing its first-ever Kindle. It started as a user-friendly e-reading device that has massive battery life and provides an excellent reading experience for avid readers.
However, it wasn't till late 2012 that the first-ever generation of Kindle Paperwhite came out. The Paperwhite was reasonably priced and had fantastic features, making it extremely popular amongst readers of all generations.
Meanwhile, one of the largest book companies in the world – Barnes & Nobles, developed their first-ever e-reader called the Nook in 2009. Most people seem to believe that this move was an attempt to save the company from shutting down or experiencing immense losses. This may be true; however, the Nook soon became a trendy device amongst book lovers.
Those who enjoy reading books may be wondering if it's the right time to go digital. The dilemma is understandable since most experiences are now digital, and you may want to preserve the sanctity of book reading by sticking to physical books.
That said, there are several benefits of switching to e-readers which you cannot experience through physical books. Before we begin exploring the two most popular e-readers – the Kindle Paperwhite & the Nook, let us tell you why you should consider switching to an e-reader.
Why Should You Consider Buying An E-Reader?
Access To More Books
This is a phrase that sounds like music to every book lover's ears. Although nothing is stopping you from buying as many physical books as you want, there is the issue of storage space and cost.
With the advent of e-readers, the amount of space required to store one, a hundred, or even thousands of books has decreased exponentially. A single e-reading device can efficiently hold thousands of book titles without running out of space. Moreover, you can delete books to make room for newer ones.
Although most e-reading devices have their own repository of books that you can access, you can also download books from the internet and read them. Essentially, the entire world (or rather, its books) is at your disposal.
It Is Cost-Effective
The pleasure of visiting a bookstore or library, spending hours finding the perfect titles, and finally exchanging money for your new book is incomparable. That said, you often end up spending more money than you would like on new books.
If this sounds familiar and you are looking to curb the expenditure, buying an e-reader may be the best solution. With e-readers, you have access to thousands or even millions of free ebooks.
Furthermore, the ebooks you purchase online typically come at a third of the original prices. You can also choose to 'borrow' ebooks from online libraries, which could either be free or cost very little.
In this way, you end up saving significant amounts of money and have easy access to an enormous online repository for free books.
A Single Charge Lasts For Days
One of the most concerning issues with getting yet another device is frequent charging. Most devices like phones and tablets require daily charging, which, let's face it, can get slightly annoying.
If you are worried about adding yet another device to the daily charging list – don't be. One of the best aspects of e-readers is their massive battery life. Both the Kindle Paperwhite and Nook Glowlight have 8-hour battery lives. And unless you spend 8 hours a day reading, you can expect to charge the device once every few days or weeks, depending on the usage.
However, if you decide not to use the e-reader for a few days, you won't come back to find it dead. Typically, an e-reader has a long standby time, lasting for weeks with a single charge.
Environment-Friendly
You know how more books correlates to more cutting of trees? Well, with e-readers and ebooks, you can effectively do your part to stop the felling of trees for paper. Furthermore, it reduces wastage and pollution that may occur if people decide to throw away or burn books. All new books are released in e-format available over the internet, enabling you to make eco-friendly choices without giving up reading.
It Fits Everywhere
Avid book readers hardly go anywhere without a book in hand. Whether you're going to the bank or for a cup of coffee, or even to meet a friend at the park, it's unlikely that you will travel without a book in stow.
However, this habit can get particularly challenging if you have too many things to carry and not enough space. The introduction of e-readers has eliminated this issue.
Most e-readers are incredibly sleek and handy. Moreover, they fit easily into a purse, backpack, or even large pockets. The best part is, you can carry thousands of books within a single e-reading device.
Furthermore, you don't need to worry about your 'books' getting wet in case of sudden rain or snow. This is especially true if you purchase a water-resistant e-reader or buy a cover that can protect it against water, UV rays, and dust.
You Can Change Fonts And Text Size
This isn't something you would think is crucial; however, imagine coming across a beautiful novel that you can't get into because of its text size. Unfortunately, with physical books, this is something most readers learn to make do with.
With e-readers, however, you can change not only the text size but also the font. Furthermore, you can customize line spacing, space between letters, margins, how you want to scroll, the background and text color, etc.
This feature is one of the most important and crucial features of e-readers. Being able to change text size and font can completely transform your reading experience, especially if you have trouble reading small text.
Zero Distraction
Many may argue that you can enjoy eBooks on phones and tablets, so why should you opt for a dedicated e-reader? Well, the answer to this is ridiculously simple.
The biggest issue with using phones and tablets is that you are bound to get distracted by calls, text messages, and social media notifications. Try as you may, at some point in time, the annoying 'pings' from social media accounts are bound to break focus. Before you know it, you will have scrolled through pages and pages of Twitter, Instagram, and other social media platforms.
Those looking for a distraction-free reading experience will appreciate the minimalism of e-readers like the Kindle Paperwhite and Nook Glowlight. Unlike phones and tablets, a dedicated e-reader does not allow you to lose focus from reading by bombarding you with social media notifications and phone calls.
Kindle Paperwhite vs. Nook Glowlight
Now that you understand the advantages of e-readers, it's time to help you choose the right one. There are dozens of e-readers in the market; however, the right one depends on an individual's preferences, likes, and budget.
In this guide, we will compare the two most popular e-readers – Amazon's Kindle Paperwhite and Barnes & Nobles' Nook Glowlight. We have divided the guide amongst factors like design, display, resolution, features, ecosystem, and other essential features.
Design
Both e-readers offer a distinctly different design, and the choice is ultimately a personal preference. The Kindle Paperwhite is rectangular and has a sharp, sleek appearance. It features a solid black design with soft corners and a matte black body. Its matte finish is prone to attracting fingerprints, so if you plan on using it regularly, you may want to consider getting a case for it.
On the other hand, the Nook Glowlight has a distinct square shape and features silicon-trimmed edges. This makes the device easier to grip. Moreover, unlike the matte black Kindle, the Nook features an off-white color which can take a while to get used to.
Most users would agree that the Kindle's black color offers better contrast while reading. That said, the Nook's off-white shade has a classy appearance but can take some time to get used to. Of course, the white Nook requires you to be a little more careful while handling it regularly, or it may end up with unwanted stains and marks.
How To Turn Pages
The most significant, defining difference between the Kindle Paperwhite and the Nook Glowlight is how users interact with the device. For starters, the Nook has implemented buttons on the bezels of the device, which can be pressed to turn pages. These are called the page-turning buttons, and they are immensely popular amongst users.
On the other hand, the Kindle Paperwhite uses haptic feedback to turn pages straight from the screen. This is called PagePress, and it relies on the touchscreen navigation on the Kindle screen.
Moreover, the Nook features a capacitive home button that you can use to navigate back to the home screen. The Kindle, however, has no home button or page-turning buttons.
Whether you like the touchscreen display or the button feature depends on personal preference. You can also flip through several pages at once by holding down the page-turning buttons, which might be an interesting way to turn pages.
Size & Weight
When it comes to the size and weight of both devices, they are eerily similar. The Nook, however, is slightly broader and bulkier than the Kindle Paperwhite, which is marginally longer.
That said, although the Nook looks bulkier than the Paperwhite, it weighs nominally less. The Nook weighs 175 g, while the Paperwhite weighs 182 g – which is not much of a difference.
However, the difference is felt primarily because of the design, grip, and comfort of both devices.
Similarly, the Paperwhite measures 6.6″ in height, 4.6" in breadth and is 0.32″ thick. The Nook measures 6.5″ in height, 5″ in breadth and is 0.4″ thick. There isn't much difference between the two, making them very similar in their outer structure and design.
Screen
One of the most important factors to consider when purchasing an e-reader is its screen. In this section, we will compare the screens and displays of both devices to understand which one is right for you.
Both devices come in a handy 6-inch display and on-built light features. However, the Kindle is known to innovate and develop its designs continually. With the most recent Kindle Paperwhite, you will find a display rate of 300 PPI. Again, this is just slightly ahead of Nook's 212 PPI; however, this marginal difference can make all the difference to a user looking to buy the right device for themselves.
Another essential factor to consider is that the Paperwhite comes with an IPX8 waterproof rating. The Nook features both a waterproof and dust-proof design; however, it does not feature an IP rating.
When it comes to choosing between the two, it is essential to consider your needs and requirements. Those who plan on taking their e-readers into the bathroom to read may prefer the waterproof design of the Kindle Paperwhite. However, if water-resistance isn't a factor to consider, the Nook may be an ideal option.
Keep in mind that users have reported the touch responsiveness to be slightly better on the Kindle than the Nook. That said, the Nook is a tad brighter than the Kindle Paperwhite, on its highest brightness setting.
As you can see, there is no right or wrong choice. Both devices offer similar features that are marginally different from each other. However, the one you like better depends on personal choice and budget.
Battery Life
Whether you opt for the Paperwhite or Nook, battery life is something you won't have to worry about. Both the devices boast an impressive 8-hour battery life. However, keep in mind that this refers primarily to the screen usage time. As such, you can leave both the devices uncharged for weeks at a time without worrying about them running out of charge.
Ecosystem
The next thing we want to talk about is the Kindle Paperwhite vs. Nook Glowlight ecosystem. The number of available books and genres may be the topmost deciding factor when considering the best e-reading device.
Well, the Kindle Paperwhite seems to win in this category because of the vast number of book titles it hosts. Currently, Amazon's Kindle holds about 6 million book titles, vs. the Nook's 3 million.
Another factor to consider is that the Kindle Paperwhite book costs are slightly cheaper than the Nook Glowlight. Now, it's not much of a difference. However, the number of bestsellers you will find on the Kindle is significantly more than the Nook.
Coming to non-mainstream books, both the Kindle Paperwhite and Nook Glowlight have separate sections where writers can publish their own content. So, if this is something that you are interested in, both platforms are well worth exploring.
Other Distinguishing Features
Now that we have compared the top features of the Kindle Paperwhite and Nook Glowlight, we can talk about some of the distinguishing features between them. To begin with, we will talk about all the unique features offered by the Kindle Paperwhite and then go on to the Nook Glowlight.
So, let's begin!
Kindle Paperwhite Features
Reading Technology
One of the best aspects of the Kindle is its in-built Bookerly technology. This technology beautifully crafts the font on the screen of your Kindle device. You can choose from various fonts and text sizes to make your reading experience as comfortable as possible.
Not just that, the Bookerly technology allows you to choose from various modern or traditional fonts which you can easily switch between, offering the optimal reading experience.
In-Built Dictionary
Don't you hate it when you are forced to type a new word into Google or whip out an old-fashioned dictionary to find the meaning of a word? Well, with Kindles built-in dictionary, you don't have to.
Finding the meaning of a word you don't know is incredibly easy. All you need to do is to hold down the word on the screen, and it will instantly show you its meaning. Moreover, you don't need to be connected to the internet for this – allowing access to the dictionary no matter where you are.
Moreover, you can highlight specific parts of the text and make notes on it, or save certain parts of the text like quotes if you wish.
X-Ray Feature
The next feature we want to tell you about is the unique X-ray feature of the Kindle Paperwhite. Similar to the in-built dictionary, this feature allows you to view information about a character, a topic, an event, a place, or any other item in the book.
You can essentially learn more about the various aspects of the book and examine its foundation and nuances.
Web Browsing Capability
The Kindle Paperwhite has limited web browsing that allows you to find out what other readers think of the book you are reading. Moreover, you can sign-in through your Goodreads account to find out more about books and read reviews without hassle. The Nook, however, does not feature any form of web browsing.
Furthermore, you can add parental lock and control features that limit the kind of books you want kids to read. On the other hand, the Nook simply features password protection that can be used to restrict purchases.
Audiobooks
Although many of the older generation Kindle Paperwhite models do not support audiobooks, the newer generation ones do. This is especially beneficial for those who want to pick up a book where they left off but don't necessarily want to read. The audiobook feature works excellently, and it syncs automatically, enabling you to begin reading where you last stopped the audiobook.
Amazon Prime
Having an Amazon Prime account can be a wonderful addition to your new Kindle Paperwhite. The account enables you to explore various book titles and genres and buy books at a lower price. Moreover, you even have the option to read book samples before purchasing them if you wish to.
Another benefit of having an Amazon Prime account linked with your Kindle Paperwhite is that you can download books through the Prime account and have them synced automatically with the Kindle device.
You don't need to go through a long process to download or sync books as everything is synced automatically with all the devices where you have Amazon Prime installed. Furthermore, you have the option of downloading several free ebooks with the Amazon Prime account, which will automatically end up on the Kindle Paperwhite.
Export Notes To Email
Have you ever come across a particularly intriguing part of a text or a quote on a book that you want to save for future reference? Well, with the 'export to email' feature, you can do this conveniently!
This is an in-built feature that you can use straight from the Kindle Paperwhite. Highlight the portion of the text you wish to send, and then click on the 'export to email' option. You can choose between different formats like PDF or a simple format which you can open on a spreadsheet.
Reading Speed Tracking Feature
Another notable feature of the Kindle Paperwhite is the reading speed tracking. As the name suggests, this feature automatically processes your average reading time and tells you how much time remains to finish a chapter.
You can easily customize the feature to show the amount of time you have left in a chapter or the entire book. Moreover, you can check the location of the page on the book. This tells you how much you have left to read.
Explore
Much like the synopsis of a book on its back cover, the explore option allows you to explore the book before you begin reading it. Here, you can find all the information you need to know about the author, a summary of the book, and whether there are any prequels or sequels to it.
Nook Glowlight Features
Now that you know everything you need to about the Kindle Paperwhite, it's time to move on to the Nook Glowlight. Much like the Kindle, this device has several unique built-in features that can make your reading experience better. Here are some of the top in-built features you can explore.
Nook Reading App
The Nook Reading App is a free feature that comes with your Nook device. Once you get this app, you can sync all the Nook books amongst various devices that have the Nook Reading app. Much like the Amazon Kindle app, it allows you to sync downloaded or deleted books, add bookmarks, notes, and pick up where you left off from any device.
Download eBook In Various Formats
With the Kindle Paperwhite, you are somewhat restricted to exploring the book options available within the Kindle app. However, the Nook Glowlight allows you to download EPUBs, which are ePublications of books found online.
Many may argue that the addition of this feature immediately makes the availability of different books wider on the Nook than the Kindle Paperwhite.
However, we can let you in on a little secret which Kindle doesn't want you to know. You can download ebooks in formats like PDF and Mobi on the computer, which can then be sent to your special Kindle email address. However, you may need to connect the Kindle to the PC for this feature.
You can also use this feature by downloading ebooks on the computer or tablet in PDF or Mobi format and then sending this to your Kindle using a special software. That said, the process can be somewhat tedious and annoying, which dissuades most readers from indulging in it.
Screen Temperature Settings
A particularly vital feature that is missing from the Kindle Paperwhite is the screen temperature setting. Essentially, this setting on the Nook Glowlight allows you to reach warmer tones on the reading device, making the reading experience more enjoyable and softer for the eyes.
Although the Kindle Paperwhite allows you to change the brightness, the overall look of the screen resembles paper. Moreover, the in-built light, which is directed towards the screen rather than your eyes, helps reduce eye strain but doesn't emit a soft, warm light.
LendMe Feature
Another excellent feature of the Nook is the LendMe feature. This allows you to borrow books for 14 days at a fraction of the original price, which is excellent if you want to read a short book but don't necessarily want to purchase it.
That said, the Kindle Paperwhite allows you to borrow books from the public library. This process is relatively effortless and seamless, which is why many users prefer it to the LendMe feature of the Nook.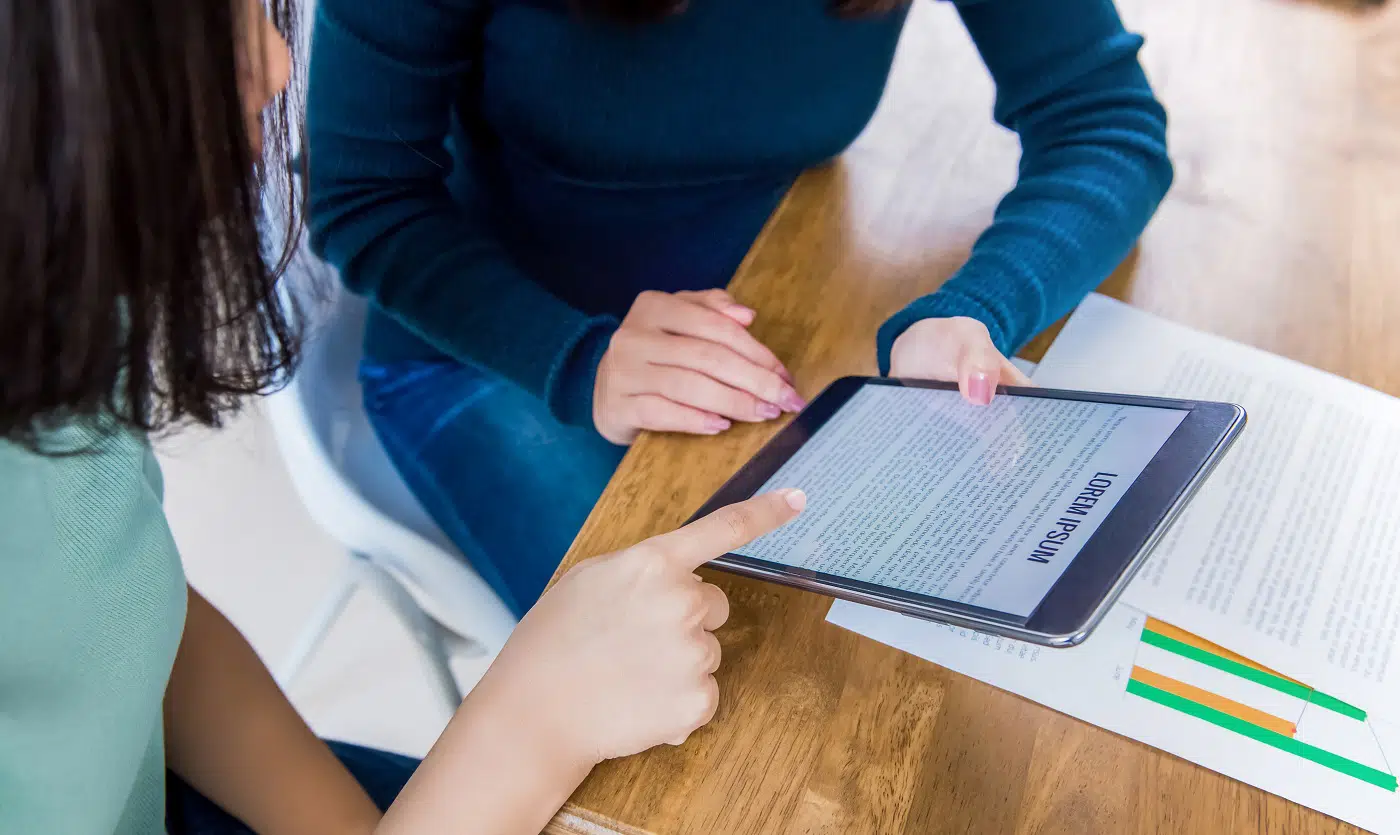 Final Words
As you can see, both the Kindle Paperwhite and the Nook Glowlight have their strengths and weaknesses. However, the device you buy will ultimately depend on personal preference.
That said, the Nook Glowlight is available at a slightly lower price than the Kindle Paperwhite. Many may argue that certain Kindle features make it slightly superior to the Nook, allowing Amazon to charge the extra cost for it.
Let us know which e-reader you like better – the Kindle Paperwhite or the Nook Glowlight. Till next time, happy reading!
Related Articles
16 Best Maya Books for Beginners & Professionals Alike
22 Best Drawing Books for Beginners
11 Best Adult Coloring Books That Will Color Your Mood
13 Best Watercolor Sketchbook for Creatives Everywhere
11 Best Color Theory Books for Artists Everywhere
25 Best Concept Art Books for Artists Everywhere
8 Best Cartooning Books For Artists Today
Best Watercolor Painting Books | Beginner to Expert Grade
11 Best MP3 Players for Audiobooks