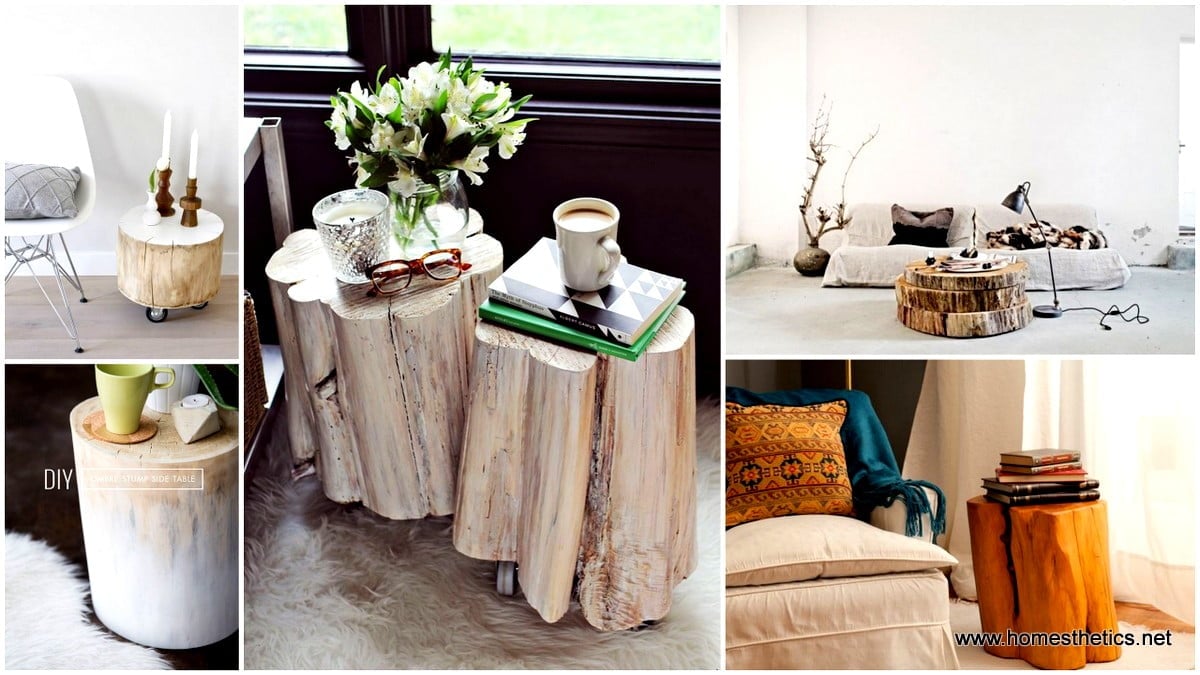 The most staggering DIY projects in the world have to do with wood regardless of its shape; whether we talk about diy wooden pallet projects, diy driftwood crafts or various reclaimed wood projects the texture of the material simply beautifies the scene through coziness and warmth. Magical DIY Tree Stumps are breathtakingly beautiful as well, surprising with sturdy volumes organized by texture, tree stump DIY projects can easily become the focal point in your decor as with little to no effort you can use them as side tables and coffee tables.
Through mass and volume the coziness warmth of the wooden texture is able to disrupt simple minimalist design lines in a subtle manner complementing the spatiality without changing the ambient. The most common use for tree stumps in diy projects are side tables and coffee table, these requiring the least processing power to materialize. Cast a glance at the gallery showcased below and pick your favorite craft to start.
DIY Tree Stump Table Ideas
#1 Simple Vase on Tree Stump Side Table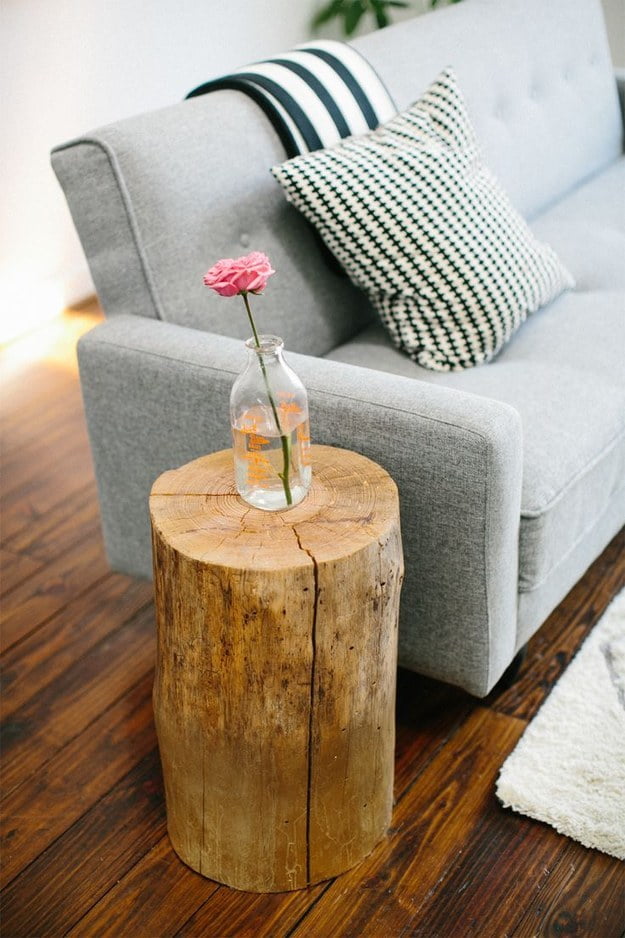 #2 Whitened Tree Stump Exuding a Positive Vibe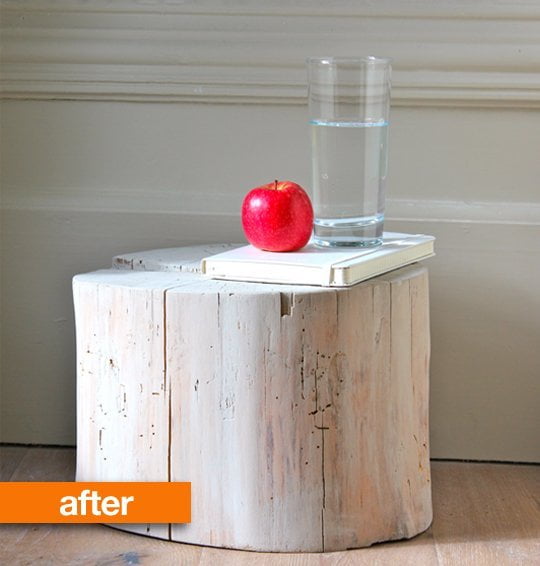 #3 Sculpted Tree Stump Carrying Knowledge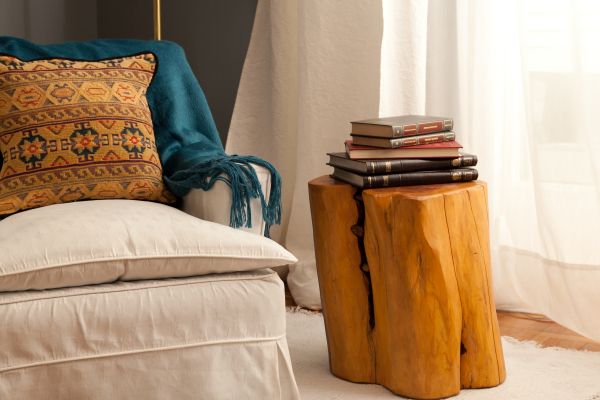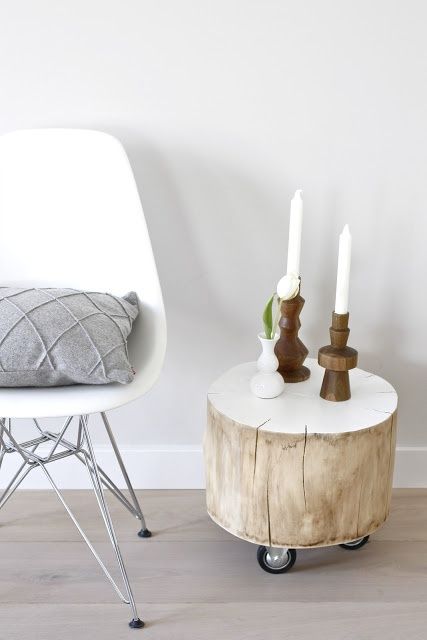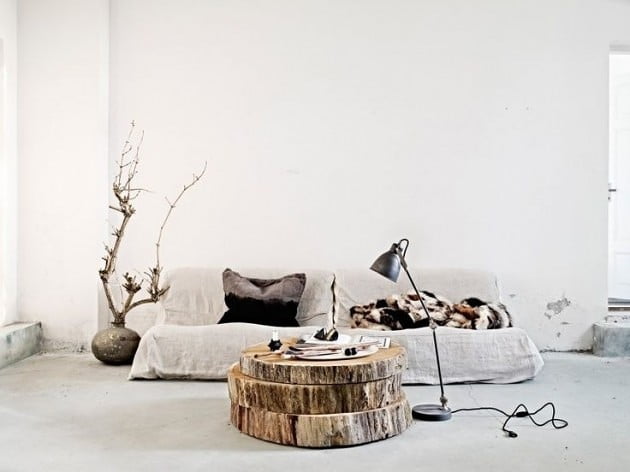 #6 Wood Slice Acting as a Pedestal for Sculptural Items Into a Perfect Spatiality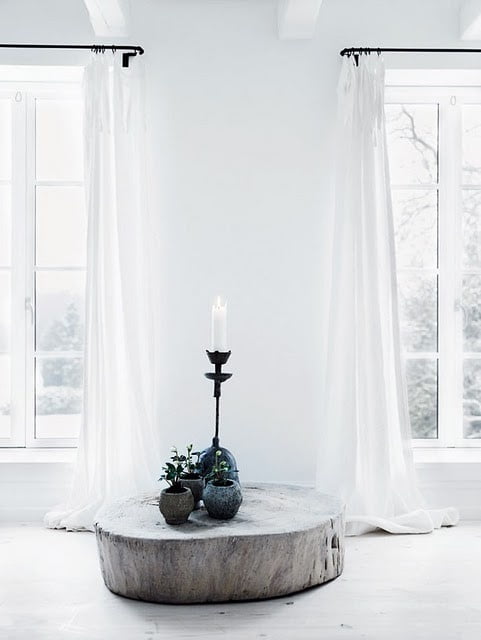 #7 Eclectic Design Sensitized By Wooden Textures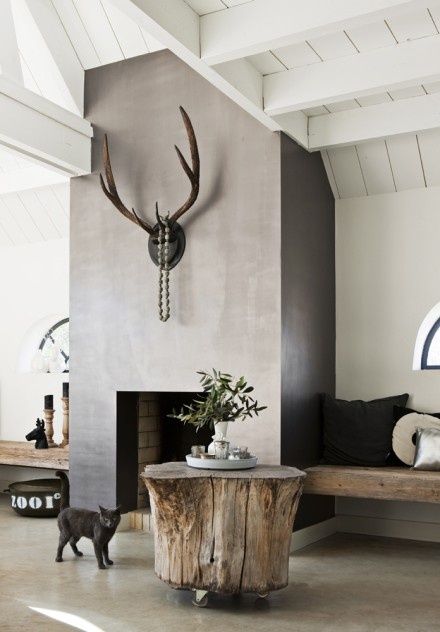 #8 Simple Tree Stump With Simple Transparent Varnish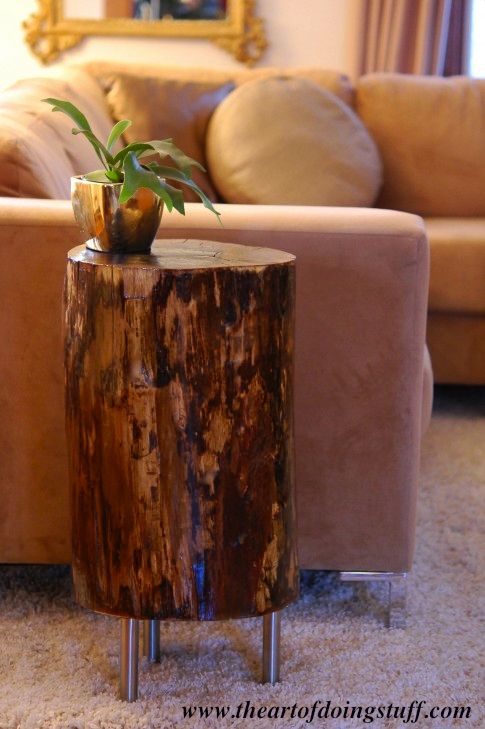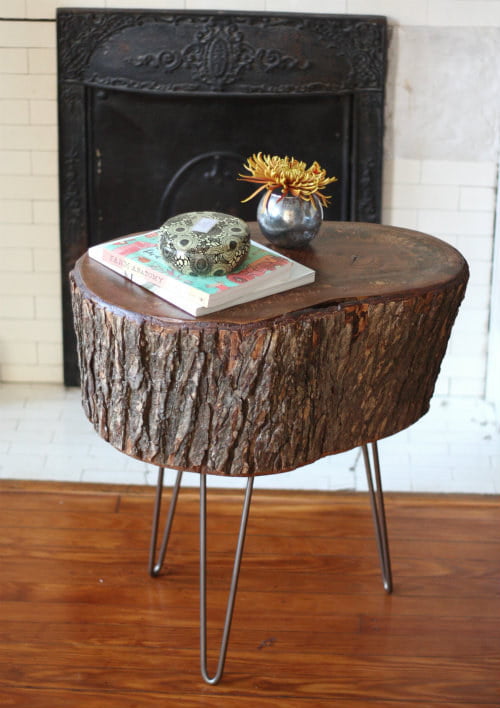 #10 Cozy Interior Design With White Wooden Stumps as Coffee Tables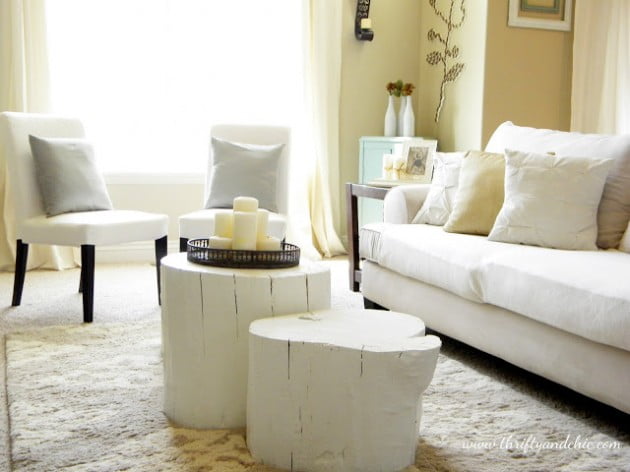 #11 Organicity and Density Captured in Tree Stumps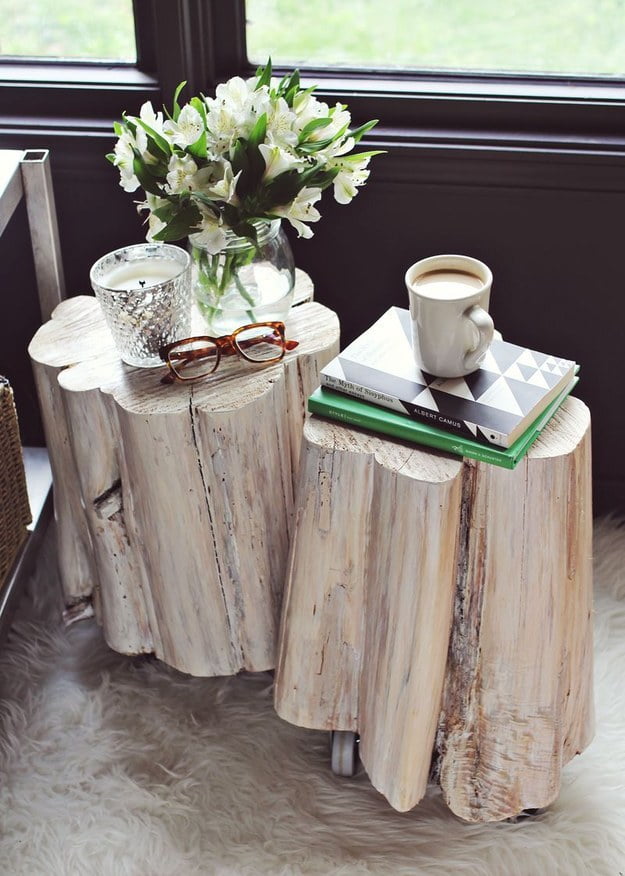 #12 Ombre Stump Side Table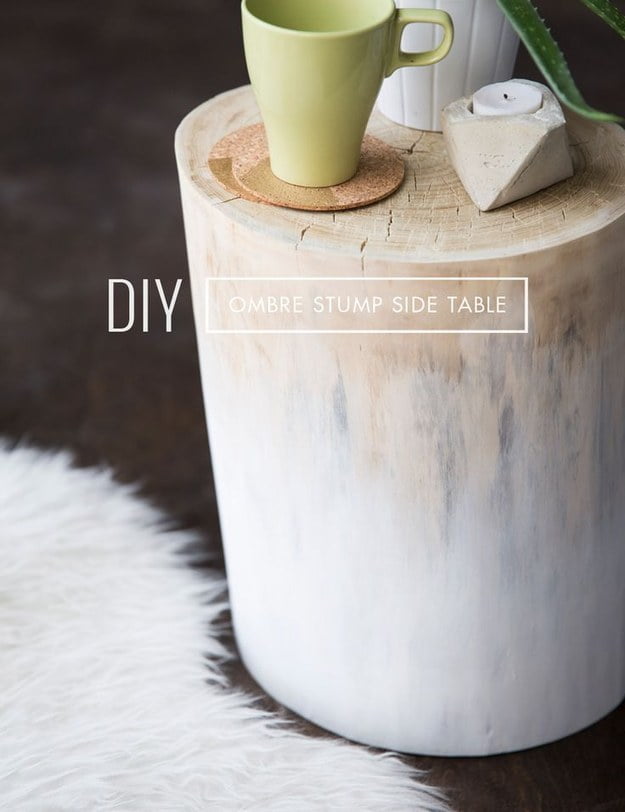 #13 Coffee Table and Glossy Finish on Wood Stump Stools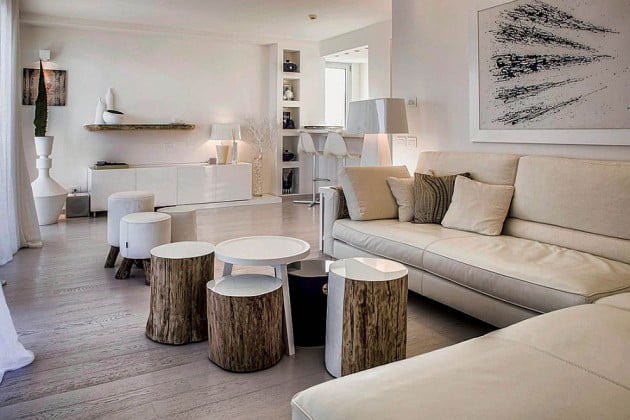 #14 Complete Your Reading Nook With a Beautiful Side Table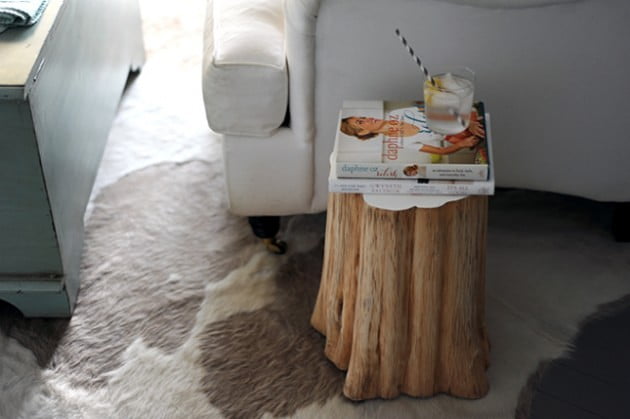 #15 Golden Tree Stumps Becoming Focal Points and Doubling as Coffee Tables and Stools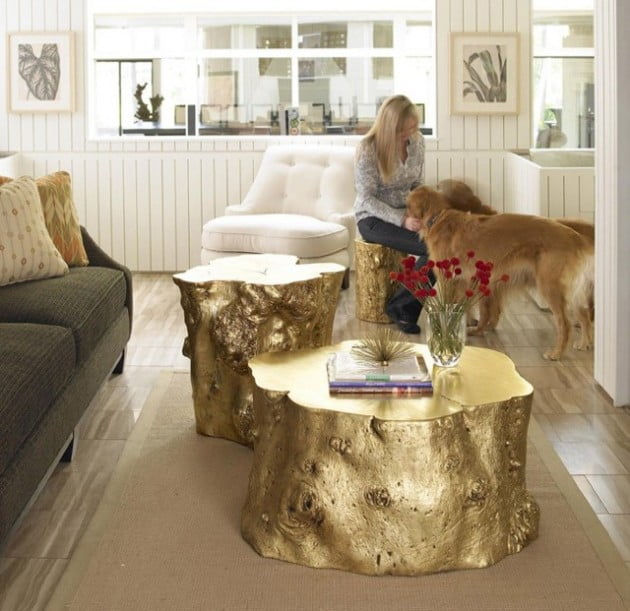 #16 Colorful Hairpin Legs and a Thin Slice of Wood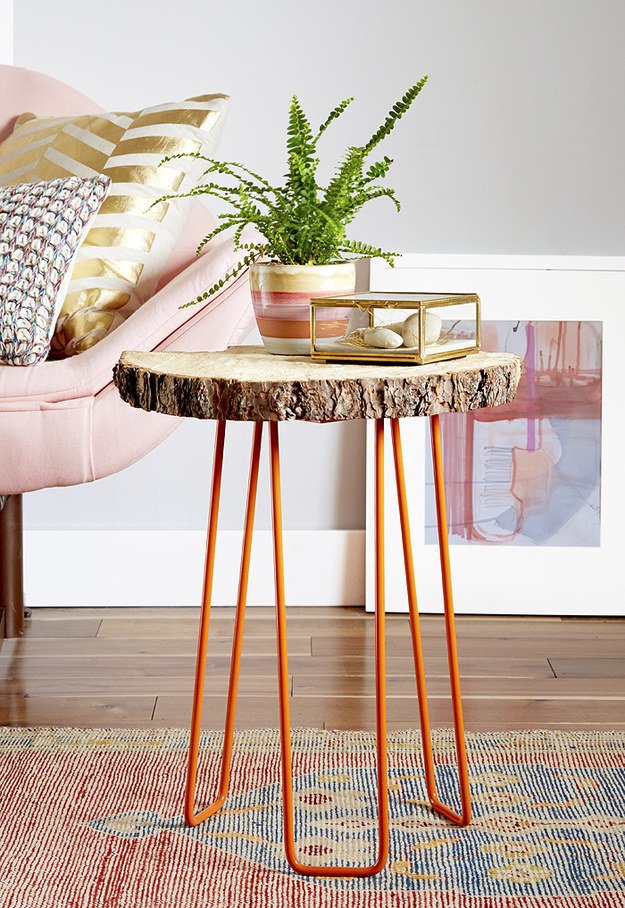 #17 Wire-frame Chair Subdued To The Mass, Volume and Texture of The Wood Stump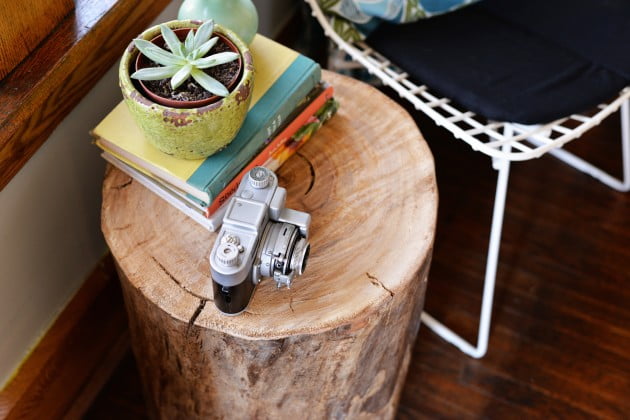 #18 Organic Vibe Neutralized Through Paint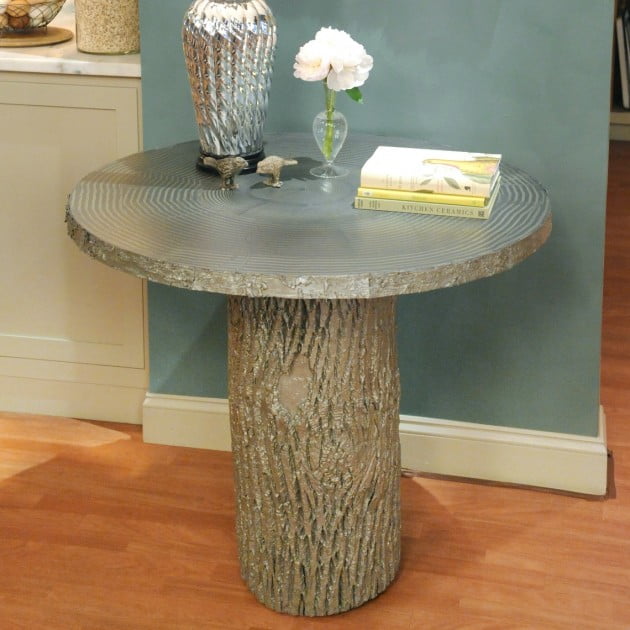 #19 Birch Tree Stump Side Table Pack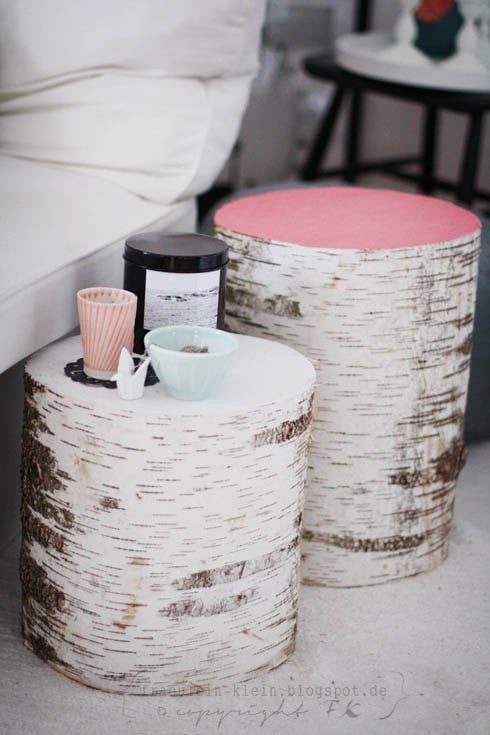 Wooden DIY projects are carrying a great responsibility and tremendous potential and we are sure that the crafts showcased above have highlighted this properly. We would love to hear your opinion in the comment section below on how do you use wooden elements in your décor.
Related Articles
43 Ingeniously Creative DIY End Table For Your Home