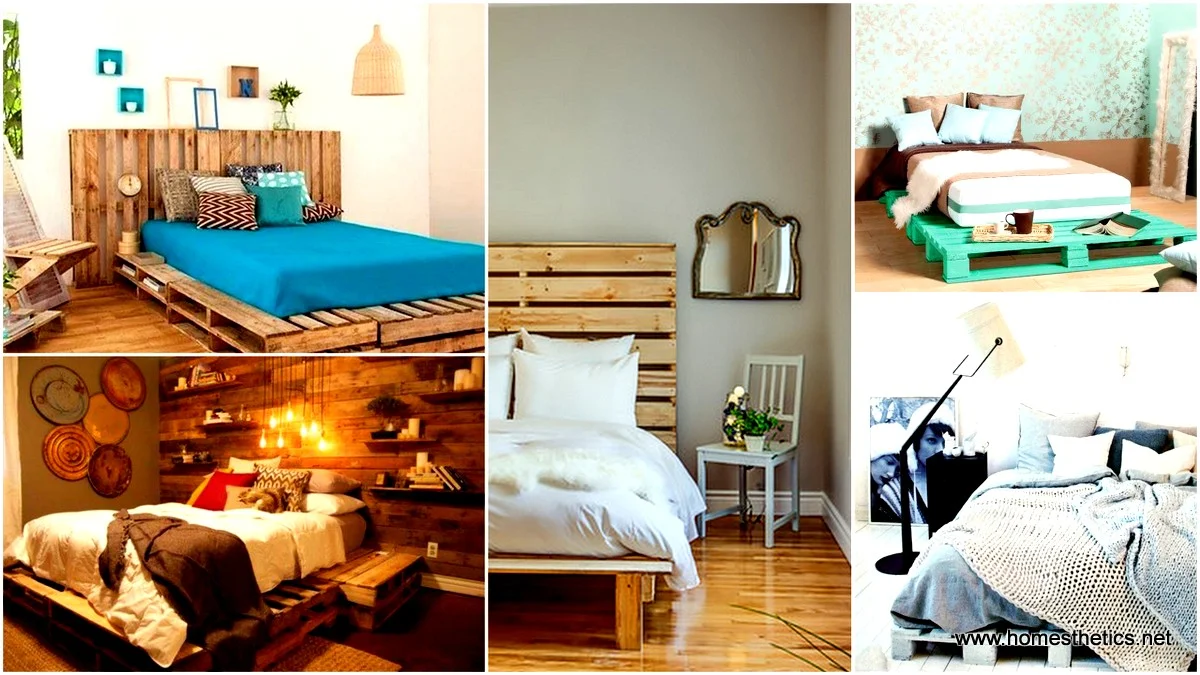 Wooden pallets can happily be used by anyone to tailor their design solutions creatively, regardless of the level of skill in diy projects wood can work with anyone willing to start on this path. Thanks to its nature it can also be processed through professional and amateur tools alike, being accessible to a wide range of process whilst delivering satisfactory and legendary results alike. 27 ingeniously beautiful diy pallet bed designs to materialize right now have been featured underneath, all of them creative and fairly easy to realize.
Cast a glance at the selection below and wonder on how good can an inexpensive diy project can be. With the proper accessories and in the right design line the wooden beds materialized can make a huge statement, sculpting Scandinavian design lines in an exemplary manner.
Beautiful DIY Pallet Bed Designs
#1 Make a Beautiful Wooden Pallet Crib For Your Little Loved One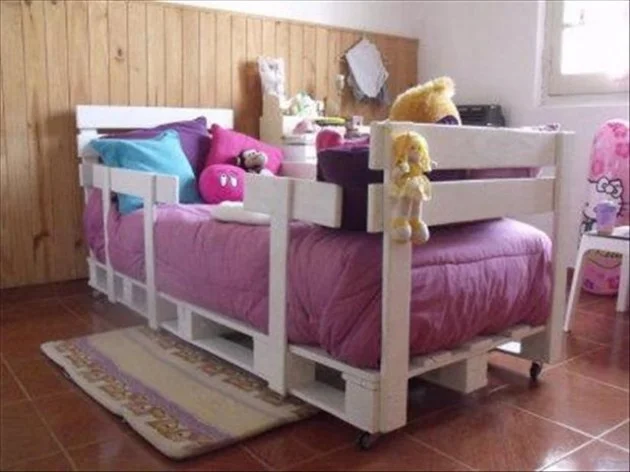 #2 King Size Bed Boosting Comfort and Coziness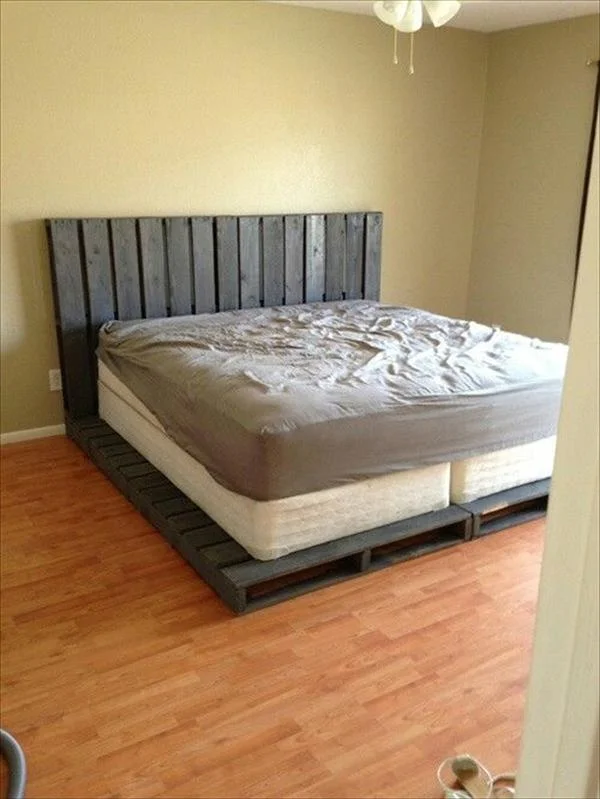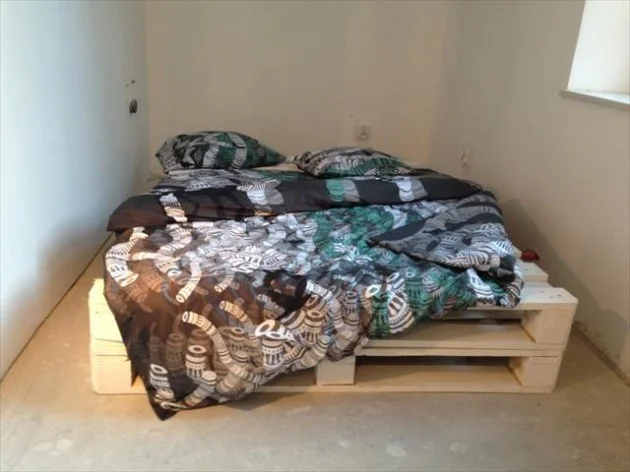 #4 Sculptural Piece of Wood Can Go A Long Way in Contemporary Designs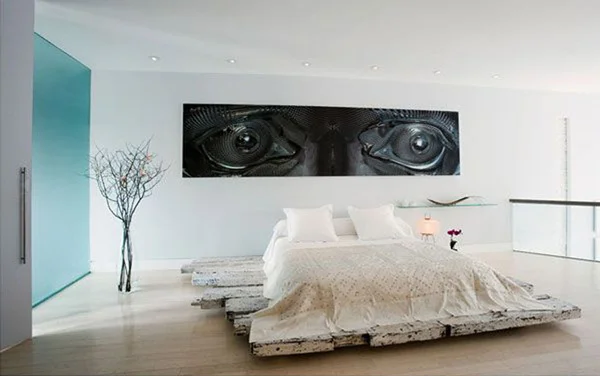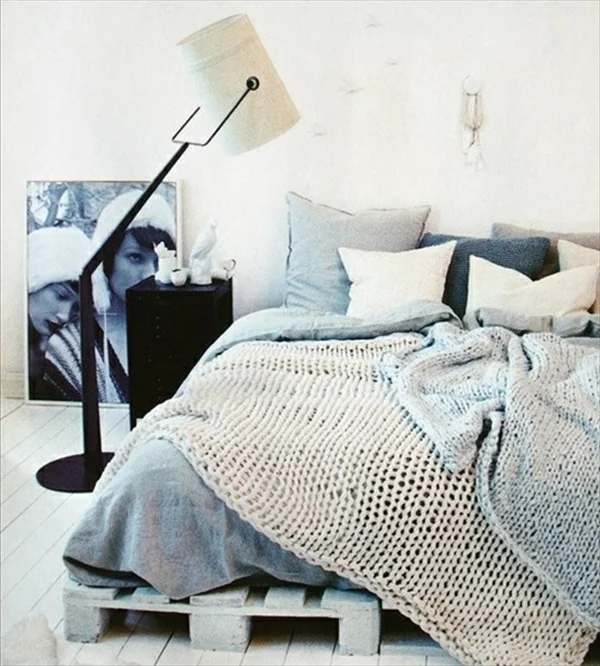 #6 Simple Wooden Pallet Bed on Wheels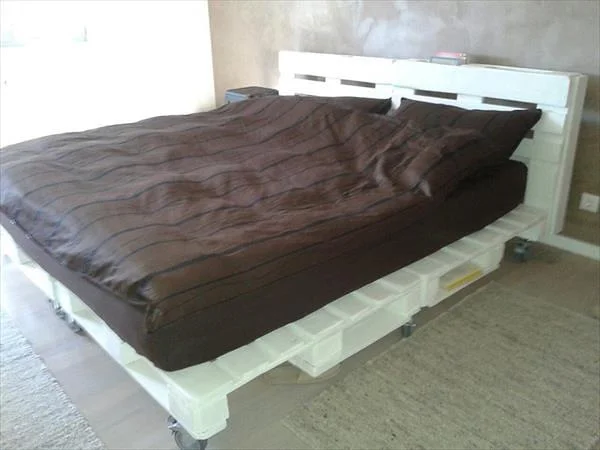 #7 Luminous Bedroom With Wooden Pallet Bed and Up-cycled Old Windows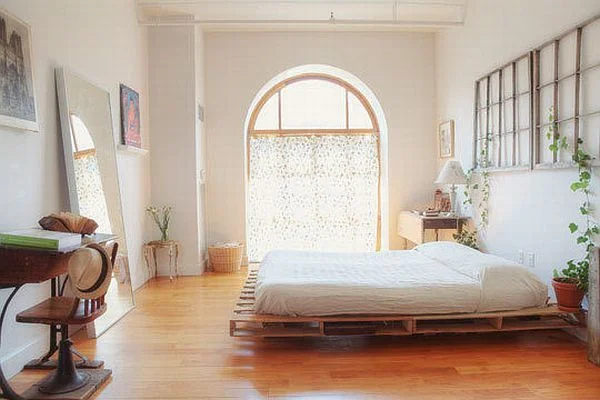 #8 Wooden Texture Adding Coziness and Warmth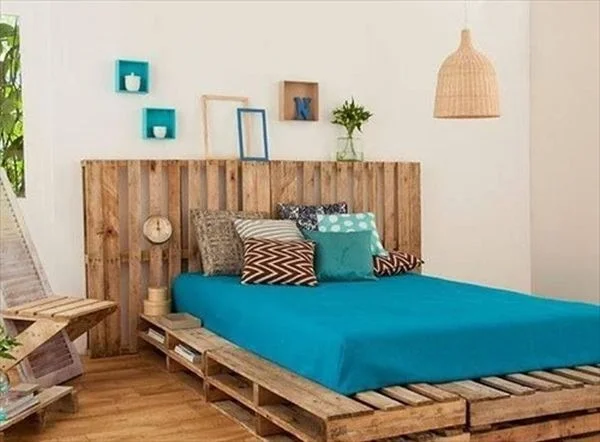 #9 Wooden Pallet Bed Design With Legs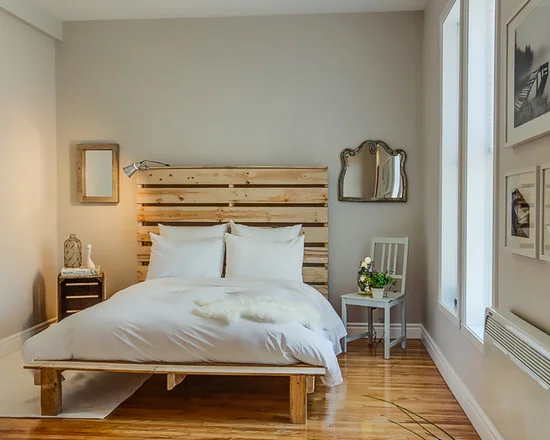 #10 Comfort Can Be Nestled in Any Decor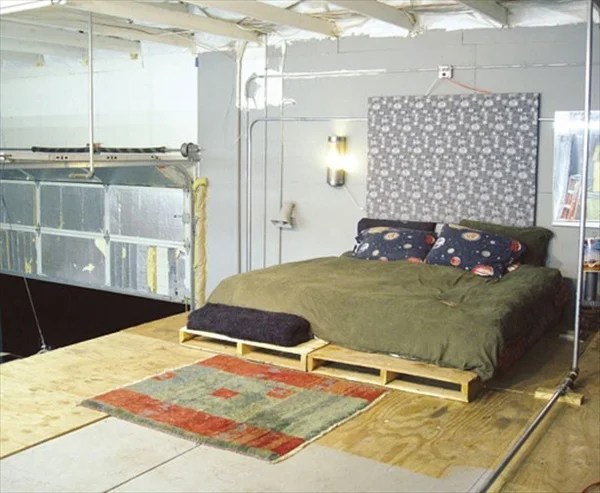 #11 Wooden Pallets Beds Can Boost Storage Space With Low Costs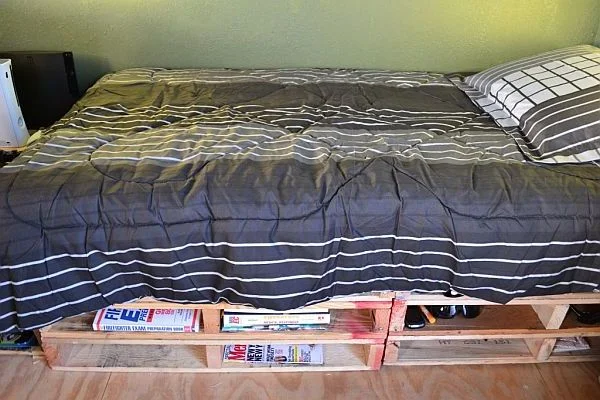 #12 Fluffy Design Enhancing Wooden Pallet Bed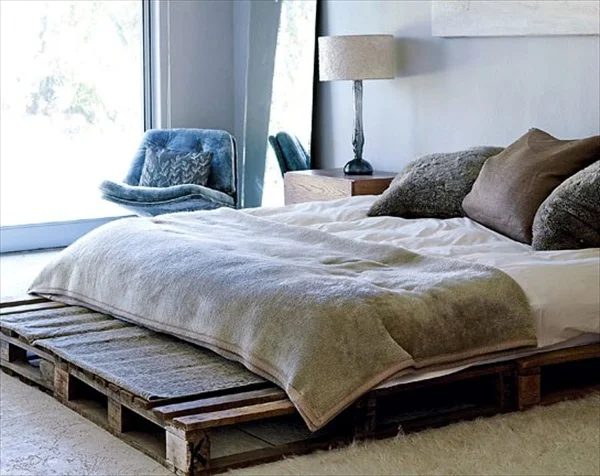 #13 Simple Wooden Pallet Bed on Wheels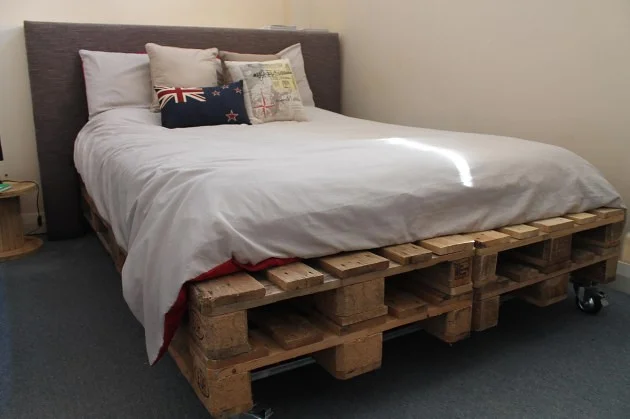 #14 Industrial Design Sheltering Comfort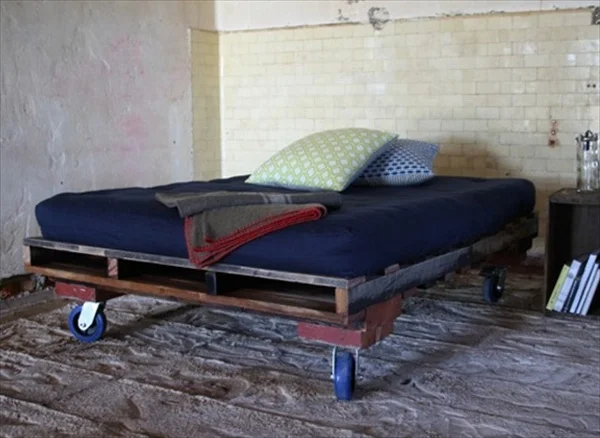 #15 Rustic Bedroom Design With Wooden Pallet Bed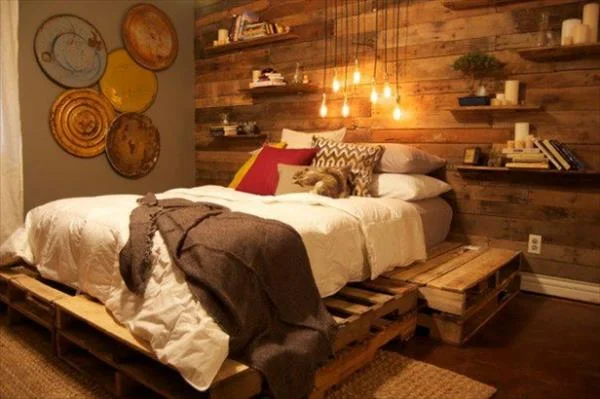 #16 Pallet Bed Boosting Storage Space Through Modular Crate Space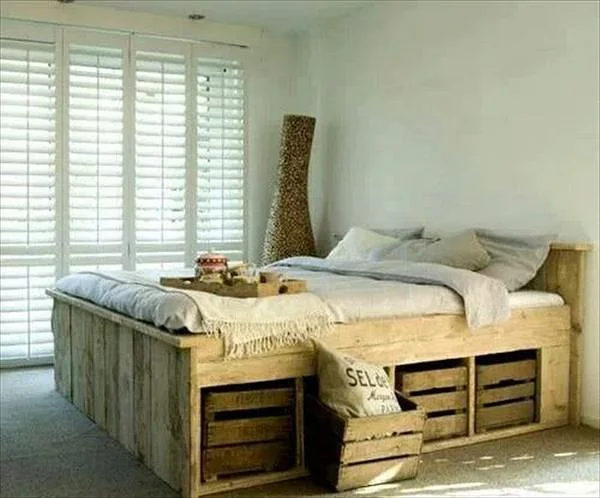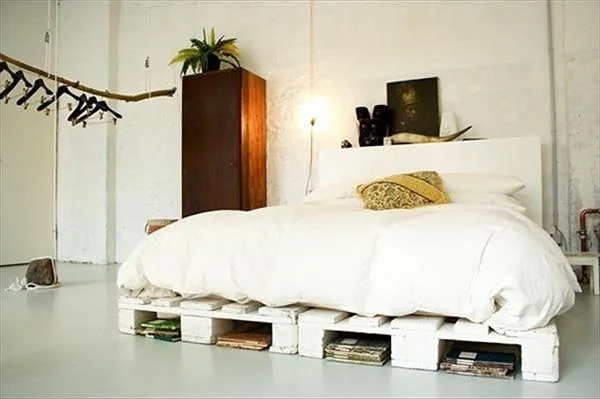 #18 Brick Wall and Eclectic Pieces by a Simple White Pallet Bed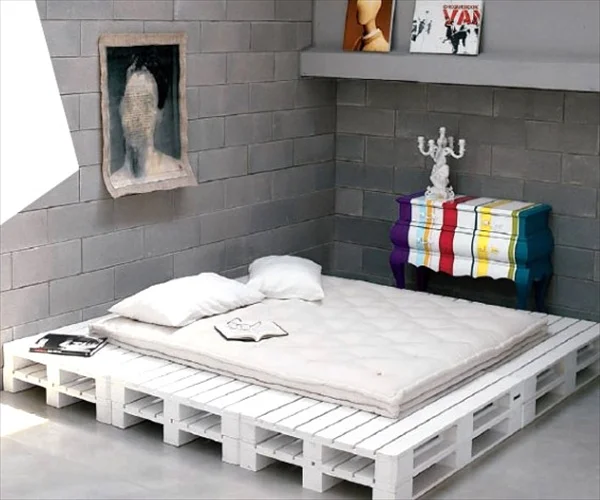 #19 Bedroom Design With Wall Art and Pallet Bed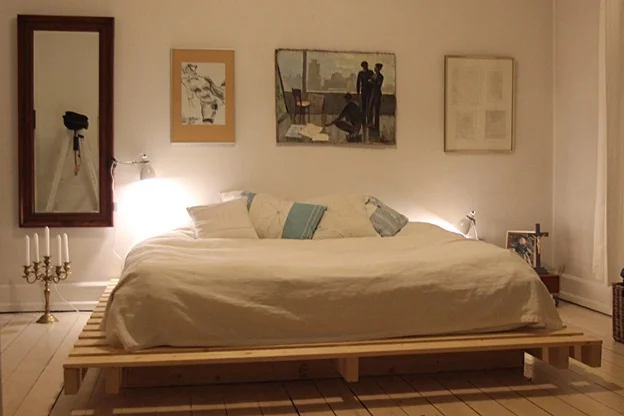 #20 Simplicity is The Ultimate Sophistication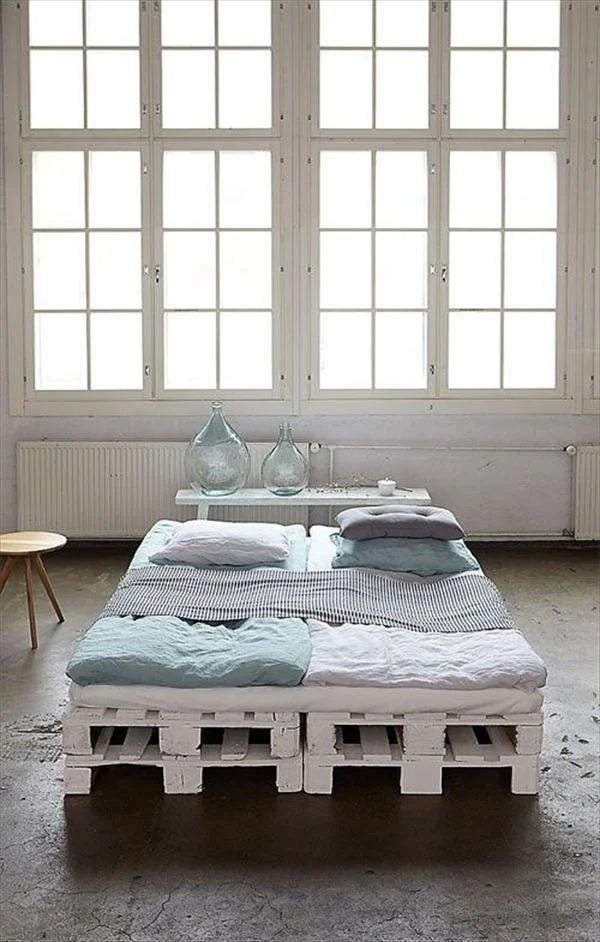 #21 Small Bedroom Highlighted By Light From Within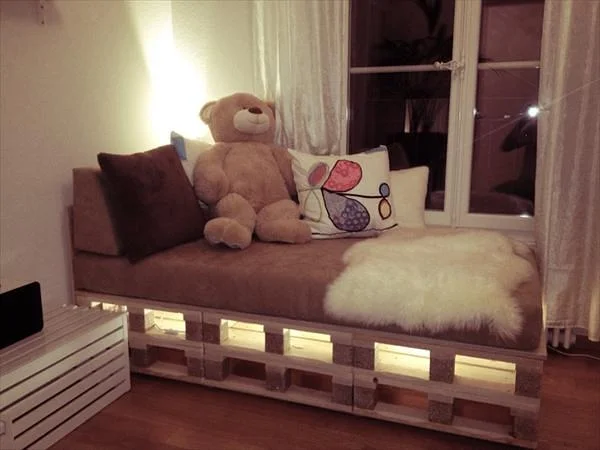 #22 Beautiful Attic Space With Wooden Furniture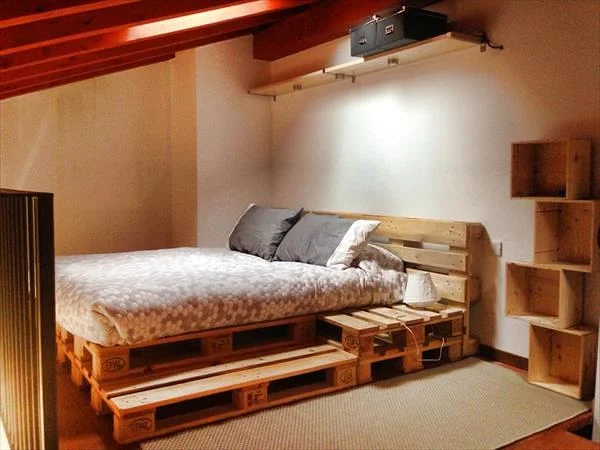 #23 Teal Shabby Chic Cozy Decor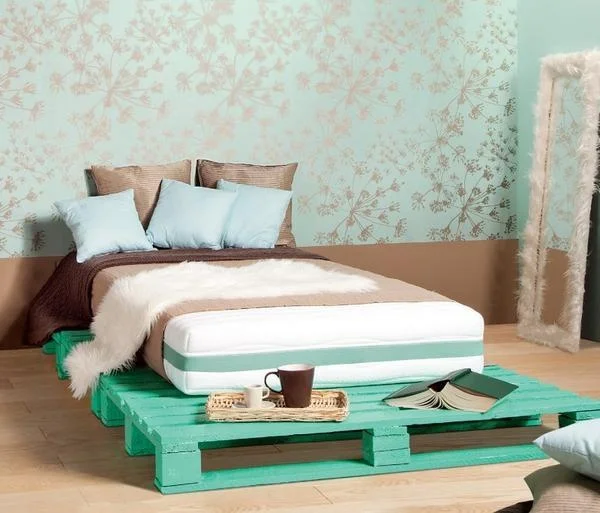 #24 Shabby Chic Mixture Beautifying Space Through Textures and Colors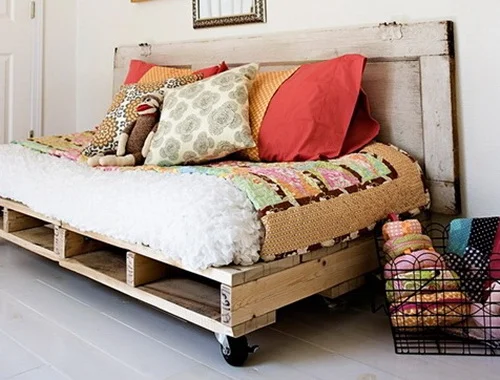 #25 Simple Hairpin Legs Side-tables By Pallet Bed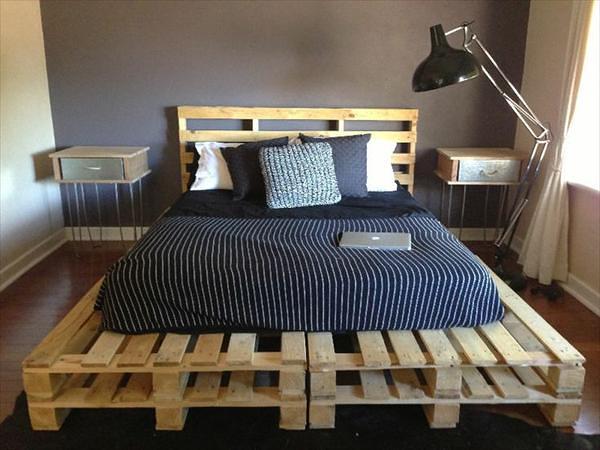 #26 Obtain an Inexpensive and Cozy Setup With Wooden Pallets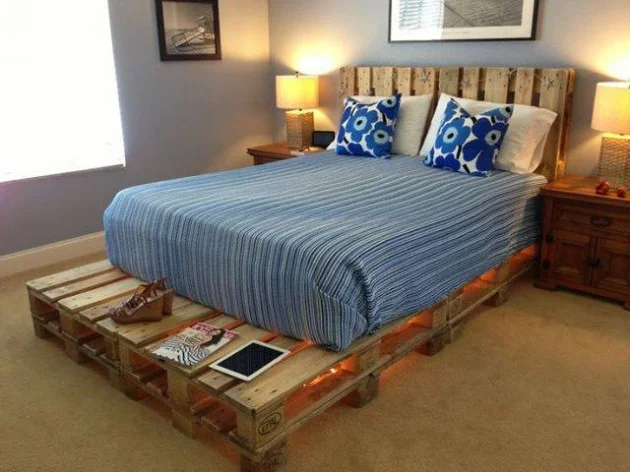 #27 Light Can Animate and Empower Pallet Beds Beautifully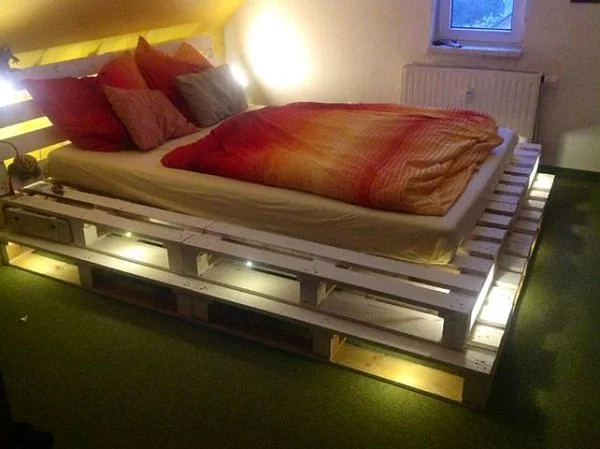 What do you think about these diy pallet bed designs? We would love to hear your opinion in the comment section below. Would you choose a wooden pallet setup only as a temporary solution or would you be brave enough to infuse it in a high end Scandinavian interior design accessorized properly?
Related Articles
12 Ways To Put Your Bedroom Corner Space To Good Use
29 Brilliant Easy to Build DIY Platform Bed
21 Mindbogglingly Beautiful Fairy Tale Bedrooms for Kids
21 Super Small Nightstands Ready to Fit in Petite Bedrooms
37 Simply Spectacular Tree Bed Designs to Pursue
Recycled Pallet Bed Frames – DIY Pallet Collection
15 Creative Small Beds Ideas For Small Spaces
30 Small Bedroom Interior Designs Created to Enlargen Your Space
37 Smart DIY Hanging Bed Tutorials and Ideas to Do
Bedroom Christmas Lights Ideas For A Cozy Atmosphere
32 Dreamy Bedroom Designs For Your Little Princess
100 Inexpensive DIY Headboard Ideas for Your Bedroom Design
47 Stylish Floating Bed Design Ideas
53 Incredible Hanging Beds to Float in Peace
33 Epic Navy Blue Bedroom Design Ideas to Inspire You
6 Best Vacuum Cleaners for Mattress