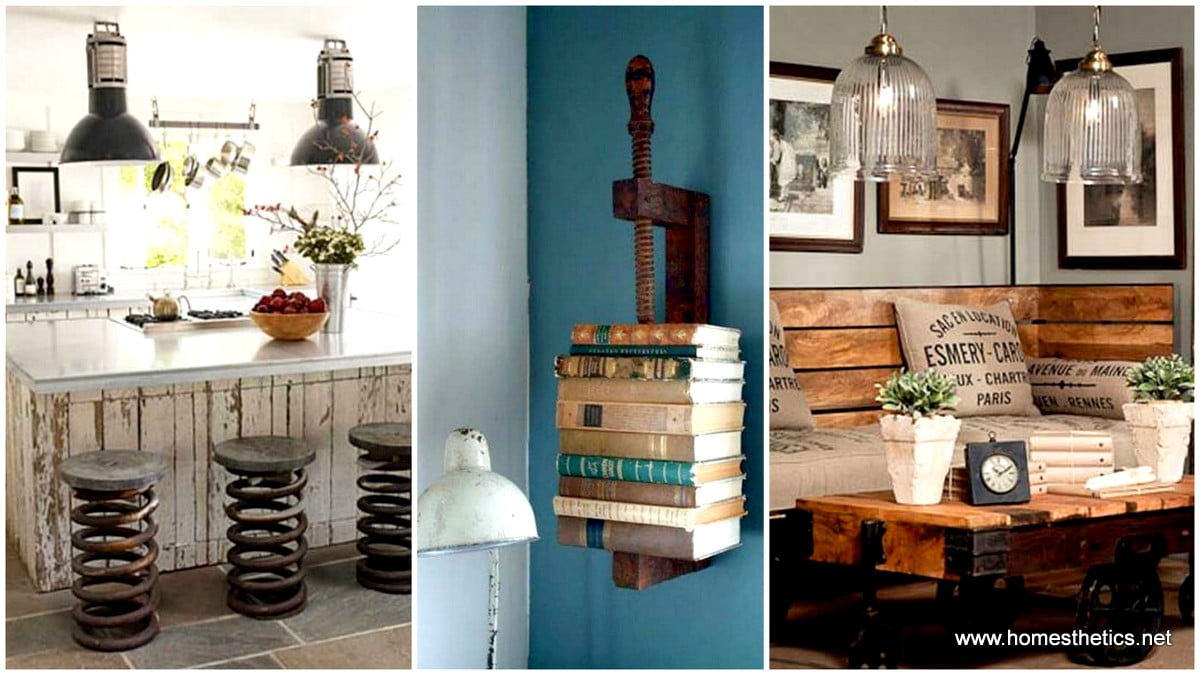 The industrial design line can benefit from multiple resources when it comes to sculptural pieces, it can surge power allure color and texture from the time`s footprint through rust, through oxidation or simply discoloring, earning unmatched authenticity and original aesthetic values. Time tells the story of a sculpture that thrived where the rest haven`t for various reasons. 23 clever diy industrial furniture projects have showcased underneath; each and every one is able to make a statement for itself and for the industrial design movement in which they blend.
We invite you to cast a glance at the gallery below and explore your surroundings. Every item has the potential to enhance your world in a manner; invest time, gain knowledge and experience and progress. Keep in mind that the objects themselves can be new; you can empower them along with the test of time in your ensemble.
Clever DIY Industrial Furniture Projects
1. Gas Station Sinks Realized From Tires and Old Fuel Pumps Transformed Into Water Faucets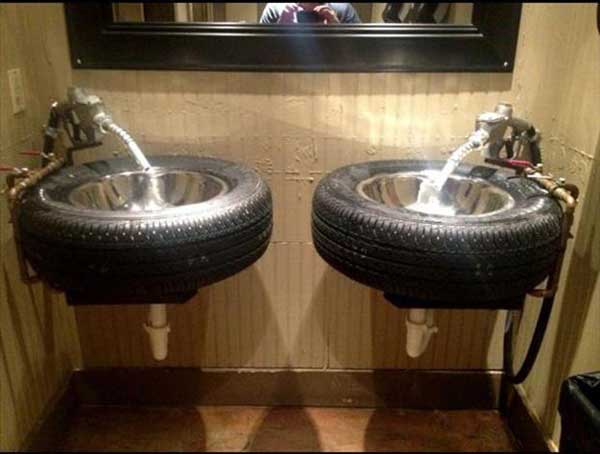 2. New Vintage Coffee Table With Old Cart Wheels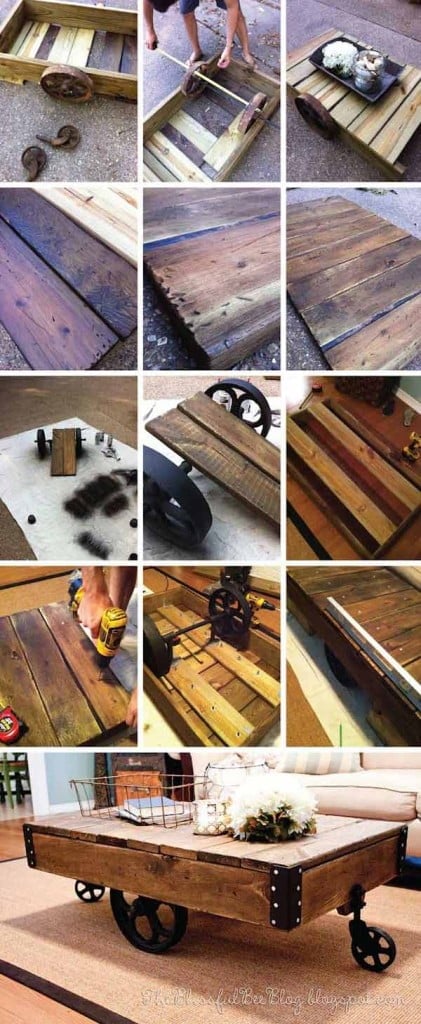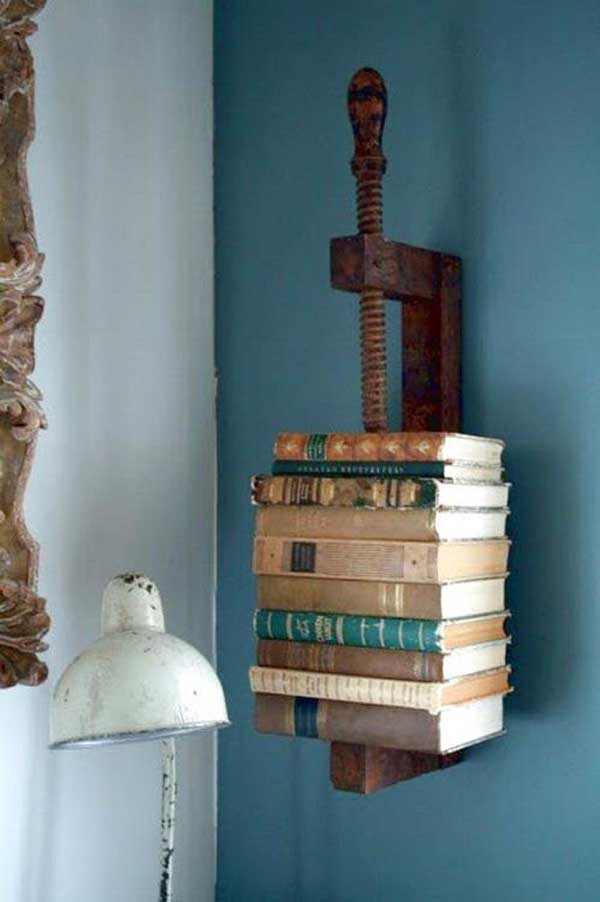 via babble.com
4. Vintage Sweavel Bar Stools Hidden Under The Counter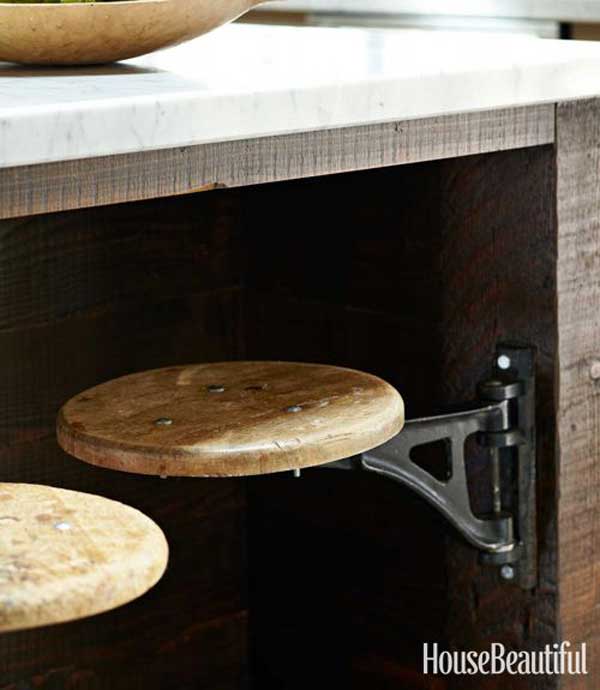 5. Salvaged Wood and Meal Pipes Assembled Into a Rack for Clothes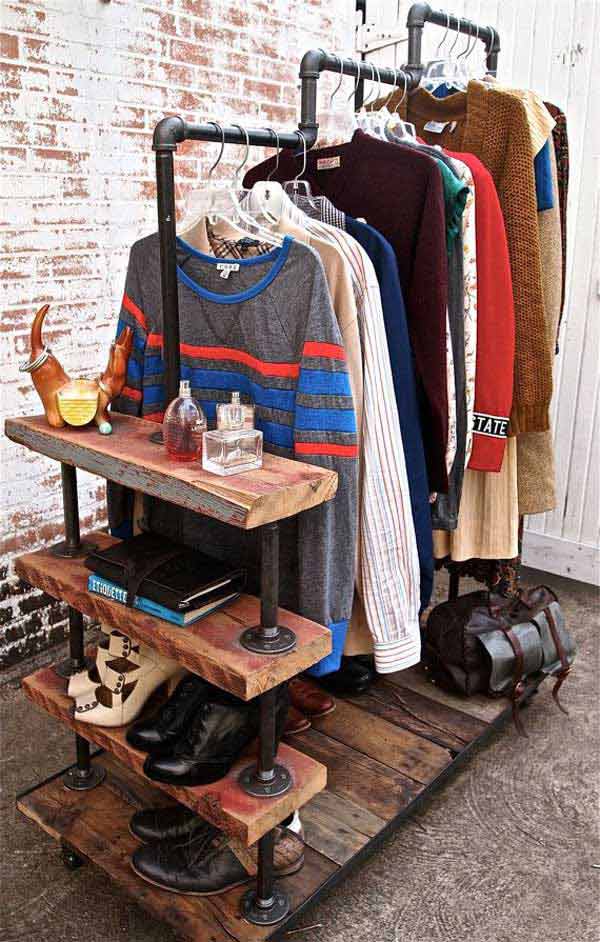 6.Neat Industrial Side Table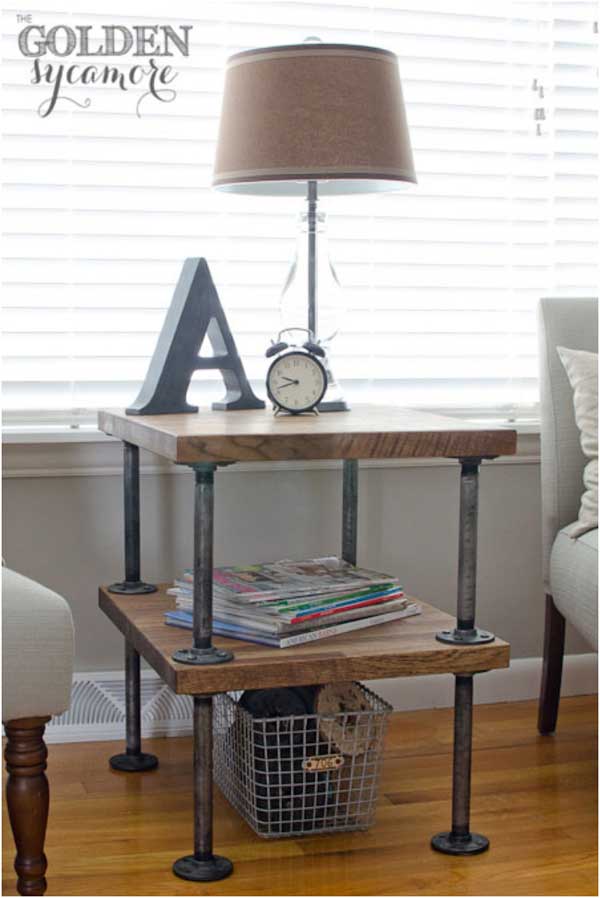 7. Tiny Correspondence Desk Up-cycled From an Old Tractor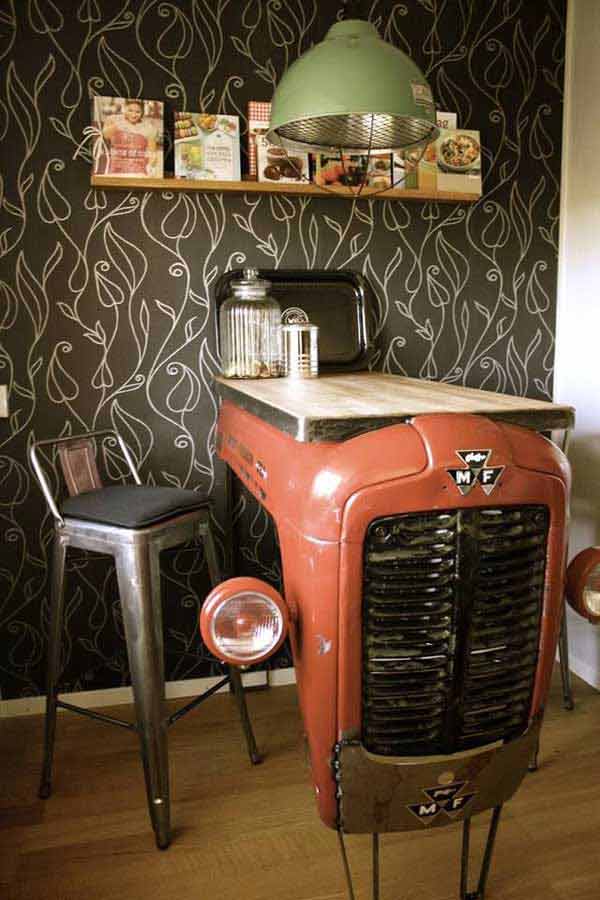 via chairish.com
8. Bar Cart Realized From Pipes Used Outdoors With Salvaged Wood
Tutorial @ alifedesigned.blogspot.ca
9. Simple Industrial Pallet Coffee Table Floating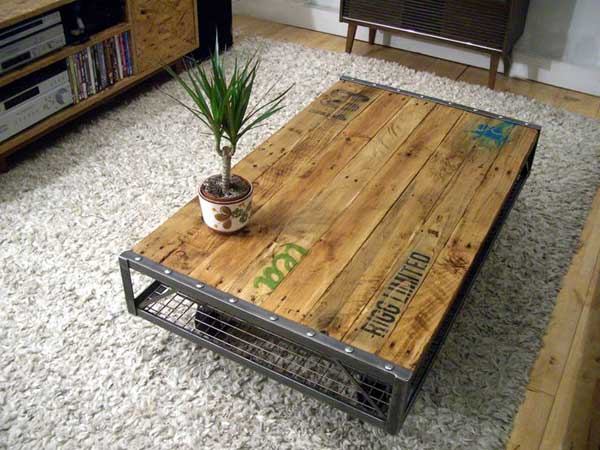 via vintage-industrial-furniture.co.uk
10. Super Cool Industrial Spring Bar Stool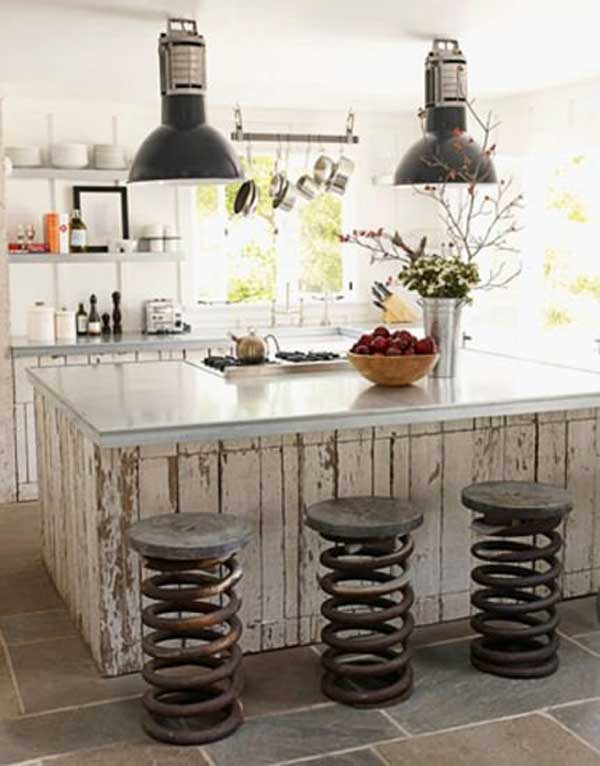 via recyclart.org
11. Smart Industrial Pipe Coat Hanger DIY  Project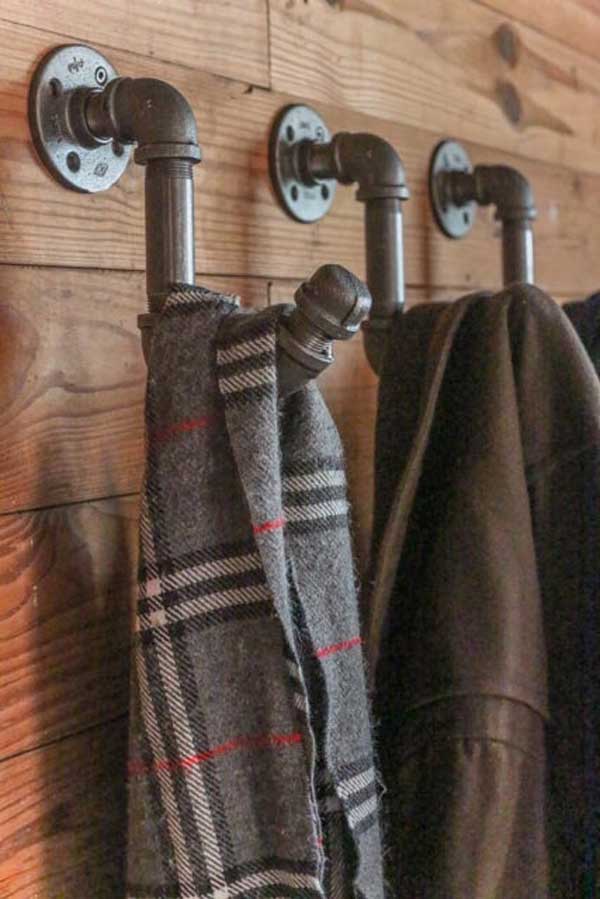 For sale @ etsy.com
12. Factory Cart Coffee Table For Your Industrial Design Line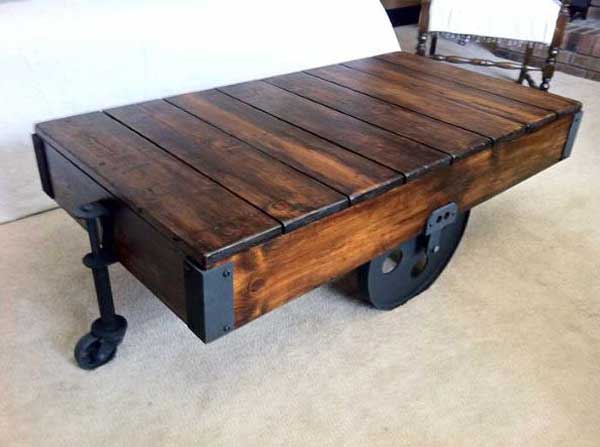 via hometalk.com
13. DIY Bathroom Vanity Realized From an Old Wooden Box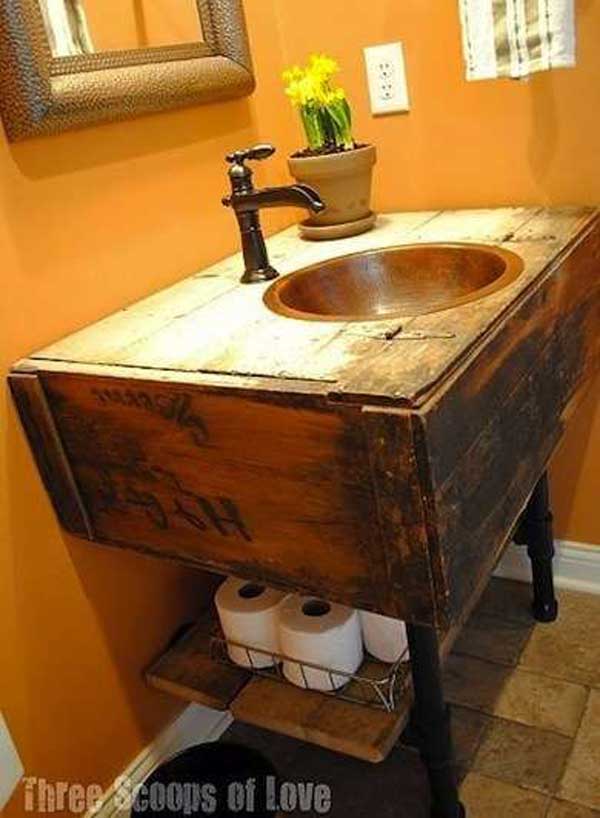 via bobvila.com
14. Shabby Chic Party Cart Ready to Entertain Outdoors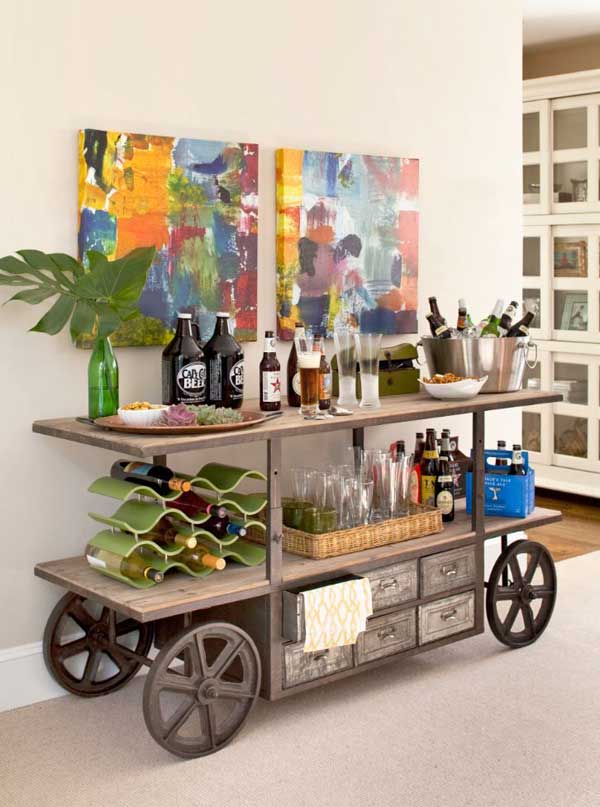 via hometalk.com
15. Bike Parts Up-cycled Into a an Industrial Side Table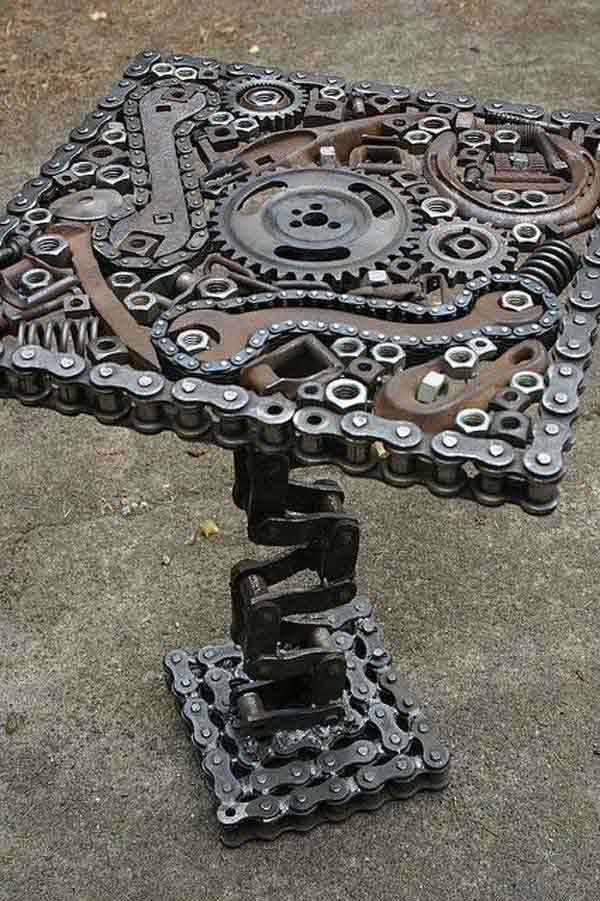 via flickr.com
16. Ingenious Smart Corner Pipe Bookshelf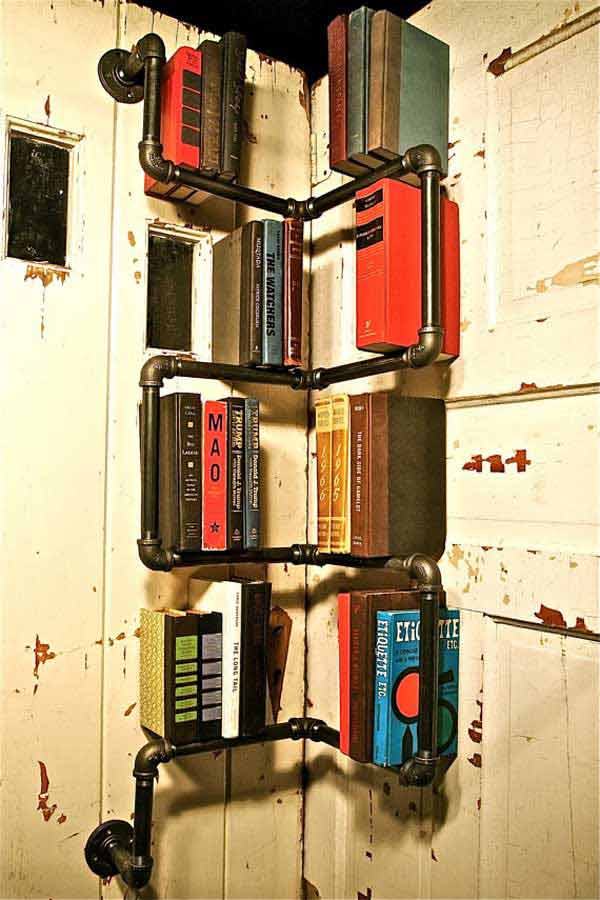 Source: babble.com
17. Iron Frames Holding a Beautiful Vintage Industrial Sofa by a Cart Up-cycled Into a Coffee Table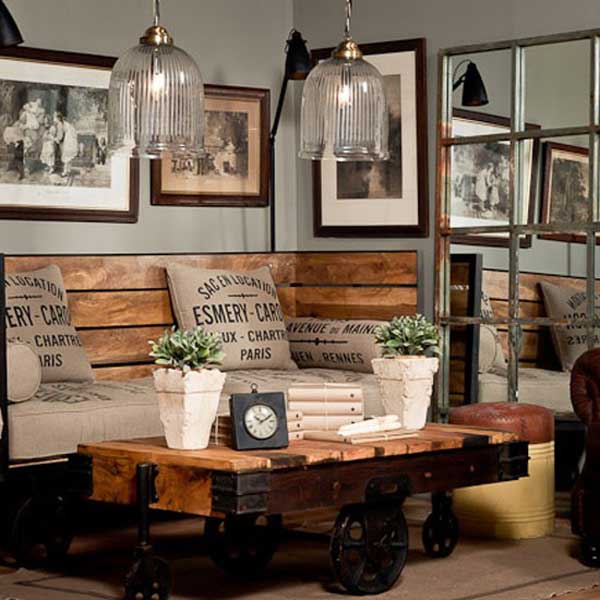 18. Huge Wrecking Ball Dominating Mundane Items Through a Small Kitchen Isle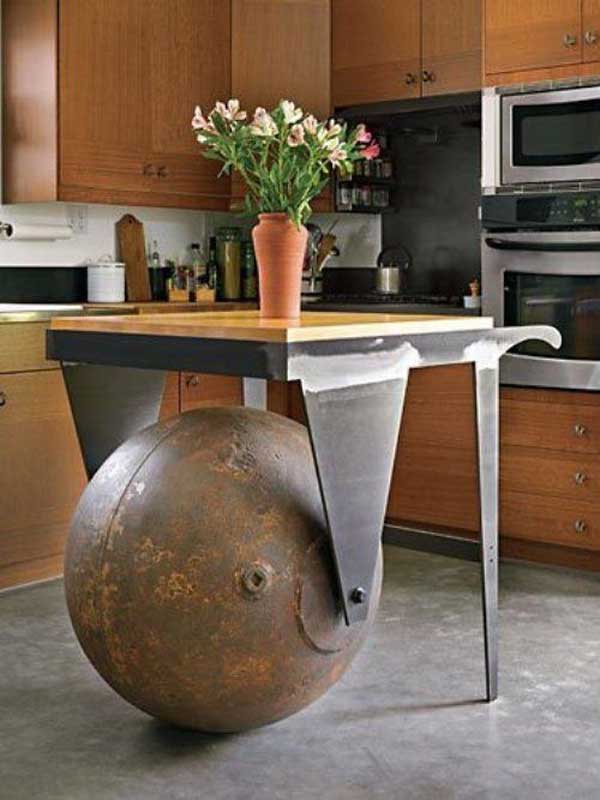 19. Sculptural Glass Propeller Table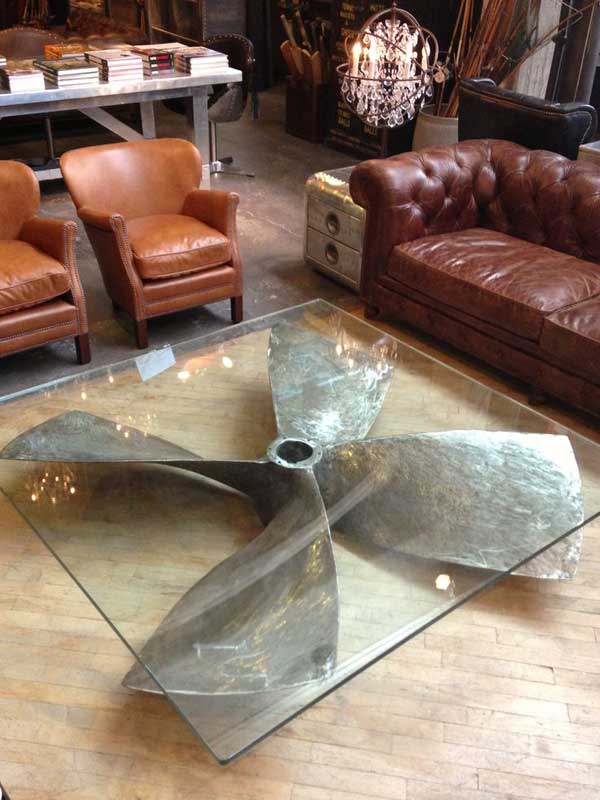 via nipponterest.com
20. Load Bearing Hooks Used as Towel Hooks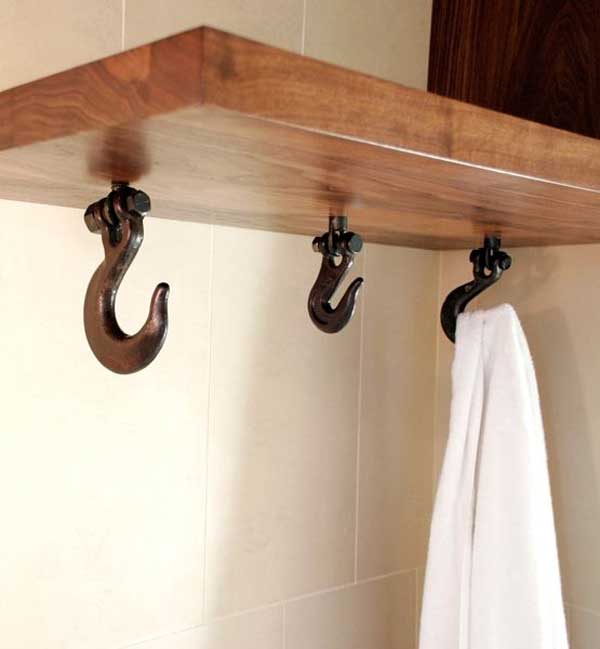 via glo.msn.com
21. Old Wire Spool transformed Into a Rotating Bookcase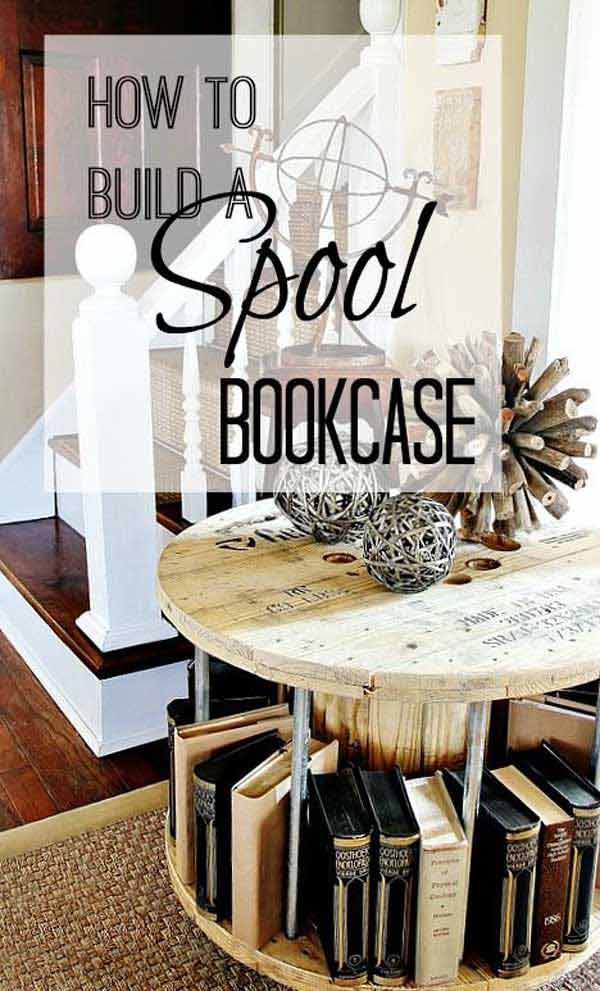 Tutorial @ thistlewoodfarms.com
22. Old Washing Machine Transformed Into a Breathtaking Night Stand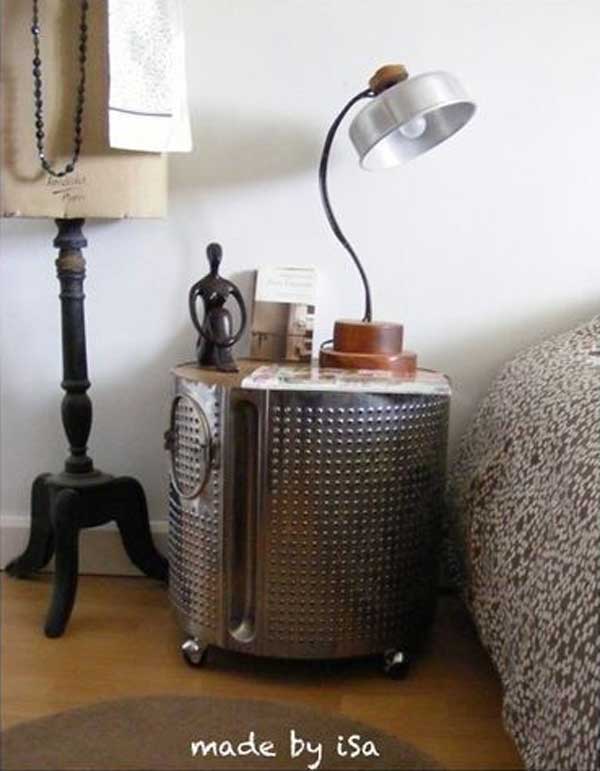 23. Old Tractor Farming Part Reused Along With Salvaged Wood in a Sculptural Piece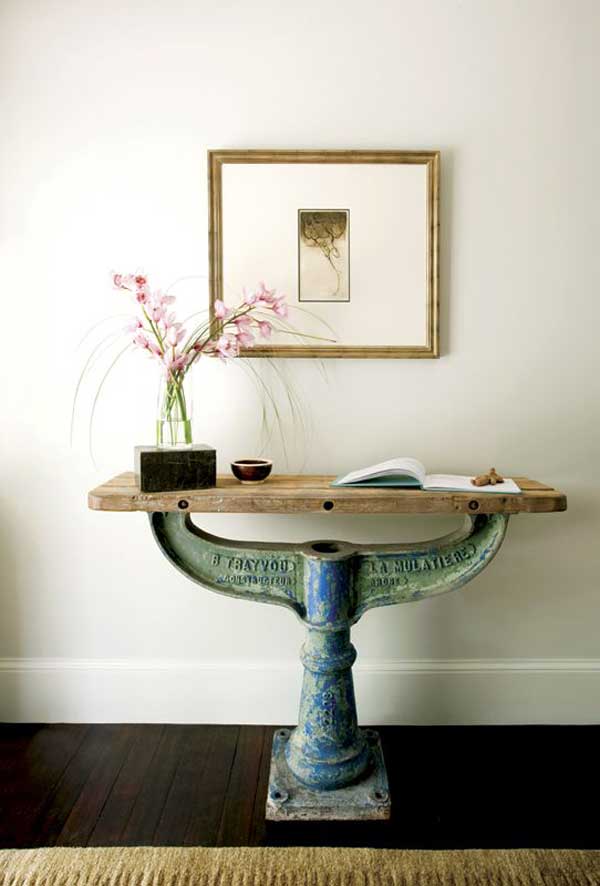 We would love to hear your opinion on these diy projects in the comment section below and see your latest crafts; don`t be a stranger, share your knowledge and experience .
Related Articles
19 Different Types of Mid-Century Modern Furniture
Unusual and Bizarre Furniture Designs You Have Ever Seen