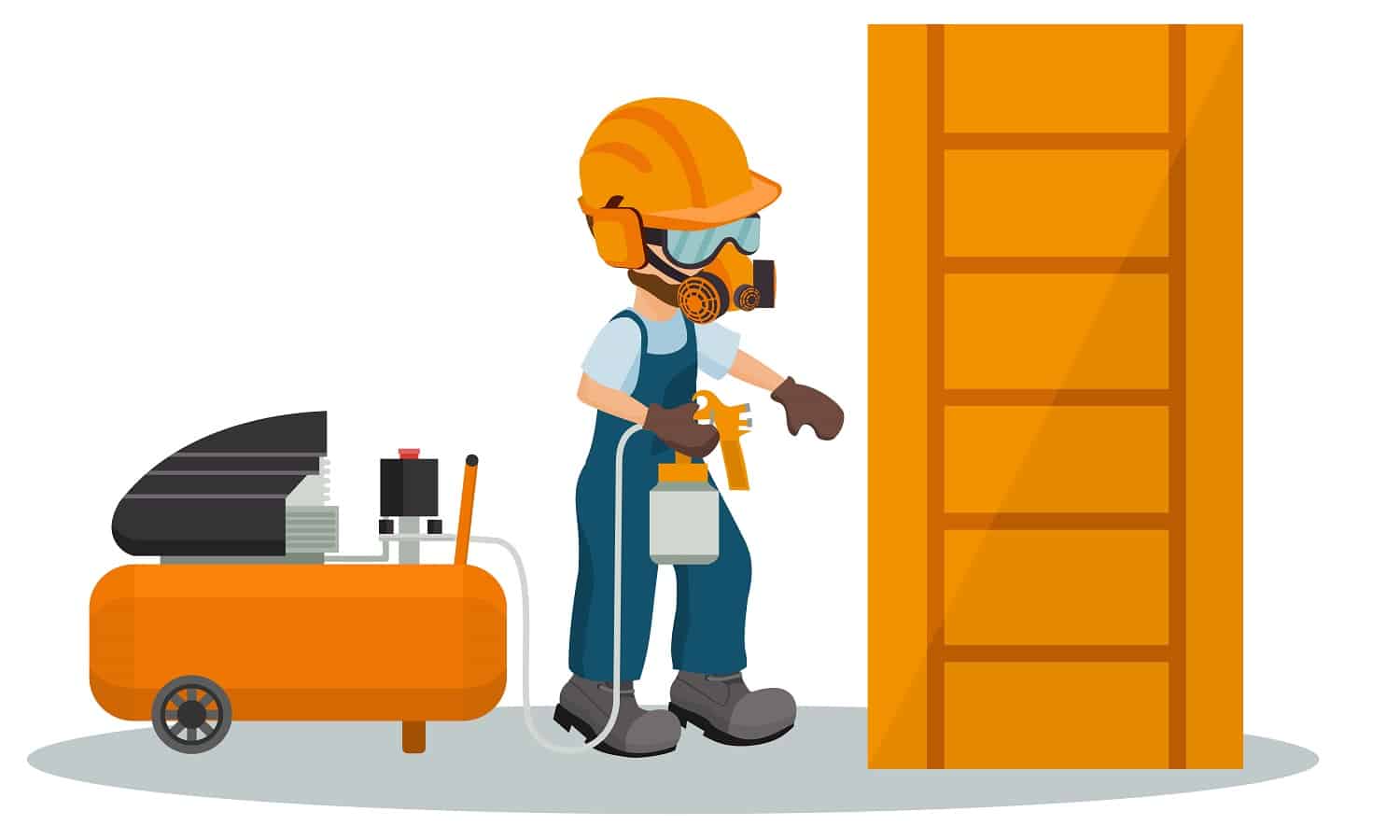 Air compressors are among the most common items we encounter when it comes to heavy-duty electrical appliances. No wonder, they are also among the most versatile!
These devices are of simple construction and work on a fairly streamlined technology. Powered by sturdy and durable engines, they make for a versatile piece of equipment that gives you years of use without a hitch.
But over time, the market has been inundated with air compressors, each one seemingly better than the previous. With the high number of tasks a compressor can accomplish, it's only natural that you may be confused about the right one for your needs. This is where we step in!
The following resource is a roundup of our top 13 air compressors available in the market, highlighting each model's pros and cons. It's followed by a guide that outlines the factors to bear in mind while making your purchase.
Let's get started, shall we?
Best Air Compressors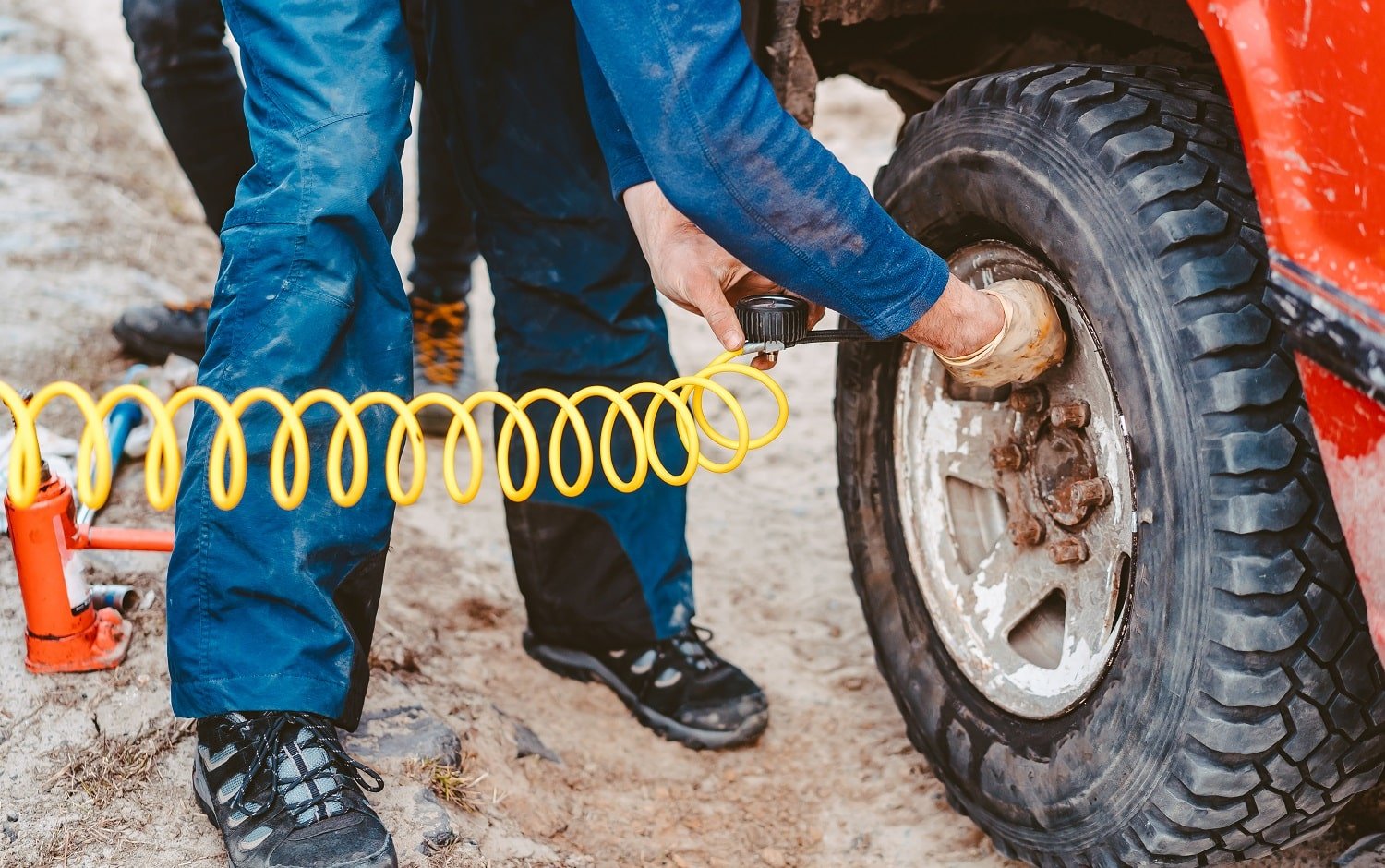 First on our list is a strong and high-performing air compressor from Porter-Cable that is exceptional in the service it delivers. As a product from an established brand, this machine lives up to the reputation of Porter-Cable and elevates it a notch higher!
Why Did We Like It?
This attractive model from the brand scores particularly high on portability and time-efficiency. Fitted with an induction motor for increased durability and optimum strength, it is adept at a variety of uses, both commercial as well as household.
The 150 PSI tank offers more storage space for air which results in a longer run-time while the 2.6 SCFM at 90 gallons allows the compressor to recover quickly after each use. In addition to this, the machine features a 6-gallon tank equipped with a water drain valve and rubber feet which together provide great stability in operation.
Furthermore, it is well-equipped for a quick start-up thanks to the low amp 120V motor. And that's not all; it requires little maintenance, and is also able to support two users. At 30 lbs, it is one of the most portable devices in its range and offers great value for money.
What Could Have Been Better?
Air compressors often get a bad name for being too noisy and unfortunately, this model does not change that perception much. However, while the noise output could certainly be lower, this model is otherwise excellent and promises a stellar, versatile performance.
Pros
Portable, durable, and time-efficient

Outer protection for parts for added safety

Quick to start and recover
Cons
Noisy at the time of operation
Next up is an outstanding compressor from a trusted brand that's a common household name globally, Hitachi. The KNTB50AB is a dependable machine that is well-suited to a number of heavy-duty tasks with a single-minded focus on quality and ease of operation.
Why Did We Like It?
We were thoroughly impressed with this compressor for a number of reasons! Fitted with a 6-gallon tank that offers 150 PSI of working pressure, the device runs for long and achieves a high degree of oil-free efficiency. This makes it perfect for tough duties such as carpentry and finishing projects.
What further adds to its aptitude for such tasks is the inclusiveness of the kit that enables it to tackle a stunning variety of tasks with ease. Included in the kit are a 2-inch 18-gauge finish nailer, a hybrid hose, and pneumatic tool lubricant. Together, these items enhance the operational efficiency of the compressor to an impressive standard.
Last but not the least, this model ensures safety and ease of use simultaneously while delivering optimum performance. At 47 lbs, it is considerably portable given the size of the air tank and one of the best compressors in its price range.
What Could Have Been Better?
This efficient air compressor suffers from the same glitch like the one above – the noise output is quite high and not desirable to some discerning customers. However, we would recommend keeping in mind its advanced features instead of rejecting it outright because of a minor issue.
Pros
Good value for money

Long-running compressor with capacious air tank

High operational efficiency
Cons
Noise output could be lower
This air compressor from Bostitch is one of the lightest on our list, but also one of the most high-performing. It's a convenient, good-looking device that delivers highly on all desired fronts. They say, don't judge a book by its cover, and we'd advise you to do the same for this one!
Why Did We Like It?
As a lightweight compressor, it is impressively adept at a wide variety of tasks. This is made possible by way of its 6-gallon tank with a maximum storage capacity of 150 PSI which significantly extends the run-time.
Alongside this, the unit features a low-maintenance, oil-free pump that offers lightning-quick recovery at 2.6 SCFM. Apart from that, the 78.5 dBA rating ensures a low noise output, thus making it well-suited to quiet work environments. This air compressor, therefore, has all the components of a reliable appliance in any workspace and guarantees a performance that leaves you with little to want.
Lastly, it weighs 26 lbs. Not only is that a stunning value for a machine of this capacity but it also enhances its appeal as a portable and efficient tool. Coupled with a high-flow regulator and couplers to boost air tool functioning, the BTFP02012 is an air compressor that scores well in our books.
What Could Have Been Better?
The only slight problem that could be a red flag for this wonderful piece of machinery is its plastic construction. It poses doubts about durability, not to mention plastic's infamy as a non-biodegradable material. But this is certainly no deal-breaker and with proper care, the device is bound to run well and for long.
Pros
Comparatively less noise output

Incredibly lightweight and portable

Low maintenance and high operational efficiency
Cons
Plastic construction poses questions on durability
Next up, is a fully shrouded air compressor from a brand that's quite a favorite among architects and electrical engineers. It offers a wide array of useful features in an attractive design and is an extremely handy tool to have around.
Why Did We Like It?
The CMB15 from PORTER-CABLE is an excellent air compressor well-suited to cold weather conditions. The low amp 120V motor offers a quick start-up and also has the option to attach to an extension cord. Additionally, it weighs only 20 lbs and is incredibly portable.
The 1.5-gallon tank further adds to the portability. Fully shrouded and equipped with a water drain valve and rubber feet, the tank offers great ease of operation along with an impressive air storage capacity. The toolkit also comes with a 25-feet coil hose that enables the unit to carry out inflation tasks. Furthermore, the oil-free pump allows for low maintenance and a longer shelf life.
Moreover, this is a compressor that emits considerably less noise in comparison to its counterparts. At 79 dBA, it is suitable for quiet work conditions, and thanks to the fully enclosed design, it remains well-protected in all environments. Most importantly, for such versatility, the machine offers great value for money and is one of the best models in its range.
What Could Have Been Better?
The only area in which this excellent compressor falls short is the capacity for balance. The rubber feet are slightly unstable and require attention so that the device doesn't fall over and get damaged. This is surely no red flag, though. We'd suggest you consider its features well before making a purchase!
Pros
Quick to start; suitable for cold temperatures

Durable and long-running

Great value for money
Cons
Rubber feet sometimes unstable
Campbell Hausfeld is a trustworthy name in the world of electronics, so it's no wonder its product features in our list. This air compressor is a highly competent device that leaves no stone unturned to combine smooth operation with versatile functioning. Read on to find out all about it.
Why Did We Like It?
The first point worth mentioning is the high-power compressor tank of this device. With a capacity of 3 gallons, it is equipped to take on multiple undertakings simultaneously and is especially suitable for DIY projects. Additionally, it operates on a 120V outlet, and the 110 max PSI is rather attractive.
Also adding to its appeal are the gauges which are well-placed and thus, easy-to-read. The compressor's ergonomic design privileges user satisfaction and takes care of the minute details. It is a compact unit, and easily portable. The addition of an oil-free pump also makes the compressor very easy to maintain for long-term use.
What truly sets this model apart is the 10-piece accessory kit that increases its versatility tenfold. Ideal for a number of functions such as tire and ball inflation, powering air-brushes, nailers, and upholstery projects among others, this compressor makes for a worthy addition to your toolkit, especially when you consider the awfully reasonable price tag!
What Could Have Been Better?
Once more, this unit faces a similar problem. It is quite noisy during operation and does not serve well in quiet work conditions for this reason. However, its versatility is not something we come across regularly at this price. So we'd definitely recommend you consider that!
Pros
Compact and portable

Ergonomic design

Great value for money
If it's a workhorse of a machine, rest assured it is made by DEWALT. The DWFP55126 air compressor combines brute strength with streamlined operation and is competent for a number of versatile tasks. Time and energy-efficient, this device has us thoroughly impressed with its performance and power.
Sale
Why Did We Like It?
We have far too many reasons to love this air compressor; it combines the best features of all the models out there! Starting with the 6-gallon tank with 165 max PSI, the machine features an oil-free pump, two universal couplers, and a cord wrap for convenient storage. Thus, it is low on maintenance and high on utility!
Also, its 75 dBA noise level rating takes it far from being an auditory nuisance! What further enhances operational efficiency is the high-flow regulator and a quick-start motor. Together with the couplers, these features maximize air tool performance and guarantee that you'll never have another day where your air compressor falls short.
Lastly, the DEWALT compressor is smartly designed and bears in mind portability and protection. At 30 lbs, it is lightweight given its capacity and the removable console cover acts as an adequate safeguard against weather conditions and abrasions. Affordable and efficient, we believe that this model deserves considerable attention from any serious buyer.
What Could Have Been Better?
It's not like DEWALT to leave much room for complaint and this device is no exception to the rule. The only area where it falters is that the fittings are prone to leakage. While we understand this is no light matter, we'd suggest getting in touch with their excellent customer support to sort it out!
Pros
High-performing, long-lasting, versatile

Low maintenance and noise-free

Ergonomic design with ample protection
Cons
Fittings prone to leakages
The next item on our list is another workhorse with tremendous power and high operational efficiency. This air compressor from Makita, the MAC700, is thoroughly impressive when it comes to technology and ease of operation, and ensures that all tasks are carried out perfectly and without any hassle.
Sale
Why Did We Like It?
As a leading global brand in electronics, Makita makes no compromises on power, utility, and ease of operation. The MAC700 features a 'Big bore' pump cylinder for high power output and low noise emissions, and is backed by a 2.0 HP motor with a 2.6-gallon tank. The 'Big bore' allows for faster recovery and increased compression, thus making it ideal for industrial work in tough conditions.
Further, it is a highly durable piece of equipment that is built to last and give the least trouble. While the oil-lubricated pump enhances operational efficiency, it is the roll bar handle that offers greater portability and control to the user. Also, the oil sight glass allows for quick and easy maintenance!
At a considerably lower RPM (1730), this is a compressor that you can definitely trust when it comes to noise-free operation. Far quieter than its counterparts, the MAC700 is a dependable device that comes in handy in a variety of situations and promises to deliver.
What Could Have Been Better?
Priced slightly high on the scale, the MAC700 from Makita makes for a premium purchase and is not affordable to the average engineer. However, the hefty price tag is well-justified and we'd recommend taking a good look at all that it has to offer before judging the price right off the bat.
Pros
Considerably noise-free operation

Powerful piston and motor

Portable and well-suited to industrial work
This is another lightweight model from a new brand on the list, Senco, that is well-equipped to perform a wide variety of tasks demanding good power output and smooth operation. It is compact and delivers as promised, and is especially good for household projects. Read on to find out more!
Sale
Why Did We Like It?
The PC1010 is a competent air compressor that offers excellent power combined with ease of operation, and is backed by a direct-drive motor with a capacity of 1 HP at peak functioning, and ½ HP while running. The tank has a capacity of 1 gallon and is ideal for renovation and a range of household tasks.
Furthermore, it features an oil-free pump that eliminates mess and disposal issues, thus rendering the device low-maintenance and easy to handle. In addition to this, the aluminum cylinder makes for a highly durable component, and ultimately, such features come together to make this air compressor a reliable and handy tool suitable for a variety of functions.
Last but not the least, the design of this unit is another feather in its cap! Extremely lightweight and portable, it can be easily transported from one job site to another and is backed by a 1-year warranty from the company. In addition to this, the model is fitted with rubber feet that keep hardwood floors abrasion-free and only add to its appeal!
What Could Have Been Better?
This air compressor from Senco is close to flawless and makes for a worthy purchase. However, the only issue is with the company's customer support which is at times unresponsive. But we also strongly feel that given its features and durability, the device is highly unlikely to give you any trouble in the first place.
Pros
High-functioning motor and pump

Low on maintenance and reliable

Lightweight and portable
Cons
Customer support occasionally unresponsive
Another outstanding product from DEWALT, the DWFP55130 is a long-lasting and long-running air compressor that supports a number of pneumatic and air tool applications. Backed by a powerful motor, it works quietly and efficiently to ensure that even the most heavy-duty tasks are taken care of with the utmost ease.
Sale
Why Did We Like It?
Right off the bat, we were impressed by the 2.5-gallon, 200 PSI max tank that fulfills the two-pronged function of adequate air storage and quick recovery time. Adding to its efficiency is the oil-free pump that reduces the need for maintenance and offers a longer shelf-life.
Further, this air compressor is highly energy-efficient. Drawing only 12 amps, its motor utilizes only as much energy as required, provides easy start-up, and considerably lowers the chances of tripping a breaker. In addition to this, with a dBA rating of 71.5, the noise output of this device is lesser in comparison to its counterparts in the market.
This is a compressor whose design is a key aspect in its favor. It features a roll cage design that is comfortable to handle in terms of use, storage, and protection. Operated with equal ease either horizontally or in a vertical position, the design allows for great versatility for the user. Lastly, being 14 inches wide and weighing 36 lbs, the device is lithe and lightweight, and an excellent addition to any toolkit.
What Could Have Been Better?
Compared to other similar models, DEWALT's product is priced on the higher side. This is not an expense suited to the average engineer's budget, but given its capacity, we are certain it will find willing buyers more often than not!
Pros
Motor and tank highly dependable

Energy-efficient and low noise emission

Lightweight, ergonomic design
The second product from Campbell Hausfeld on this list, this compressor is geared towards high functionality and long-term durability. Powered by competent internal parts, the DC080500 boasts of a stunning array of features that ensure a commendable performance with a high degree of proficiency.
Why Did We Like It?
This Campbell Hausfeld compressor gives us a number of reasons to feature it among the top products in the market. Probably its most impressive feature, at 68 dBA the noise level rating is quite unique and ensures one of the quietest operations on the list, for both indoor and outdoor use.
This device also scores high on durability and functionality. While the key components last four times longer than most other models, they are also oil-free and work on a dual-piston pump system that ensures greater efficiency, lower maintenance, and a longer run-time.
Compatible with a number of electrical appliances, this air compressor kit is highly versatile. It comes with a 17-piece accessory kit that enhances its utility a great deal. It is ideal for inflation, hobby painting, stapling, and nailing projects among others. Lastly, this is a lightweight and portable machine, equipped with a durable, rubber-grip steel handle for ease of transportation and maneuverability from site to site.
What Could Have Been Better?
This is another excellent device that only falls short of good customer support as here too, they were found to be unresponsive on occasion. However, this is not strictly a dealbreaker and apart from this minute glitch, the unit is quite without faults!
Pros
Super quiet operation

Energy-efficient, low maintenance, longer run-time

Compatible with numerous appliances; versatile
Next up is a high-performing product from another trustworthy brand and it is equipped with all the features required for versatile functioning combined with ease of operation. Simple in construction, this compressor is durable and promises a high degree of efficiency for years to come.
Why Did We Like It?
First up, this air compressor leaves no stone unturned when it comes to fulfilling its primary functions with ease and elan. The 6-gallon air tank provides sufficient storage for air and it is complemented by a 150 max PSI for good cut-in pressure. Functioning is further augmented by the 120V motor with a 2.6 SCFM that allows for quick recovery time for the compressor.
Also, the model requires little maintenance while offering great operational efficiency. It features an oil-free pump and ensures a smooth start-up in cold weather. Highly durable and long-running, the compressor comes with a 1-year warranty and is highly unlikely to give any trouble to the user.
Lastly, the USP of this model is its versatility which is made possible due to the 13-piece accessory kit that accompanies the unit. It includes a multitude of essential parts such as an air hose, a coupler, and a blowgun among others. Given the already reasonable price, we feel that the addition of this toolkit enhances the value for money offered by the compressor.
What Could Have Been Better?
Although high in functionality, this device is prone to malfunctioning with respect to certain parts such as the safety control valve. However, Craftsman's attention to customer support is well-established and we'd recommend getting in touch with them in case of an issue.
Pros
Powerful motor and tank with good storage

Easy and quick start-up

Versatile accessory kit
Cons
Safety valve acts up occasionally
There is a lot to love about this air compressor from California Air Tools but what stands out the most is how quiet it is. If noise-free operation combined with durability is what you're looking for, then you need not search for much longer. Read our review of the 8010A to find out how it is ideal for your requirements!
Why Did We Like It?
The 8010A from California Air Tools is an efficient worker that delivers excellence in silence. We were stunned at how incredibly low the noise emission was for a machine of its capacity, and it is ideal for any work environment that does look favorably upon loud machinery.
The brand is particularly reputed for its durable and high-quality products and this model lives up to that name. The oil-free pump of this device eliminates the need for fastidious maintenance and offers uninterrupted use in a variety of weather conditions. Alongside this, the inclusion of a rust-free aluminum tank makes the compressor even more reliable as an appliance.
Lightweight and compact, this unit is efficient in both performance and energy consumption. A powerful 1 HP motor operates at 1680 RMP that reduces friction between internal parts thus extending the shelf-life of the compressor. Moreover, given its high portability, it is ideal for multiple-site use as well as numerous DIY projects.
What Could Have Been Better?
The only area that doesn't fall under the expertise of this air compressor comprises heavy-duty industrial level tasks. However, the market is flooded with models specifically tailored to them and we'd suggest you consider this device on the basis of its unique specializations!
Pros
Nearly noise-free operation

Durable components for prolonged use

Compact, portable, and energy-efficient
Cons
Not suitable for heavy-duty tasks
Last on the list is also a California Air Tools product but it is by no means the least in any aspect. Robust and quiet, it is the ideal companion to the discerning and dedicated engineer, and makes for a worthy purchase that lasts a long time.
Why Did We Like It?
Smartly designed and equipped with a powerful motor, this air compressor promises an excellent performance while making very little noise. Operating at 1680 RPM, the motor is energy-efficient and leaves little room for wear-and-tear, thus extending the durability and run-time of the machine.
Further, its features allow for greater operational efficiency with inputs such as the oil-free dual-piston pump geared towards high-functionality under various weather conditions and uneven terrain. Additionally, it also allows for quick starts and utilizes fewer amps.
Lastly, given the capacity of its tank, the device is fairly light. Weighing about 67.2 lbs, it does not pose many difficulties in portability on job sites. Offering a good price for its functions, this is the perfect air compressor for anyone in search of the right combination of power, low maintenance, and minimum noise.
What Could Have Been Better?
California Air Tools' products tend to be priced higher on the scale and this model is no different. But while its price may not be feasible for the average engineer, it does outdo a lot of its counterparts in terms of functioning and durability.
Pros
Durable and long-running

Versatile functioning under tough conditions

Powerful, nearly noiseless motor
Cons
Priced higher on the scale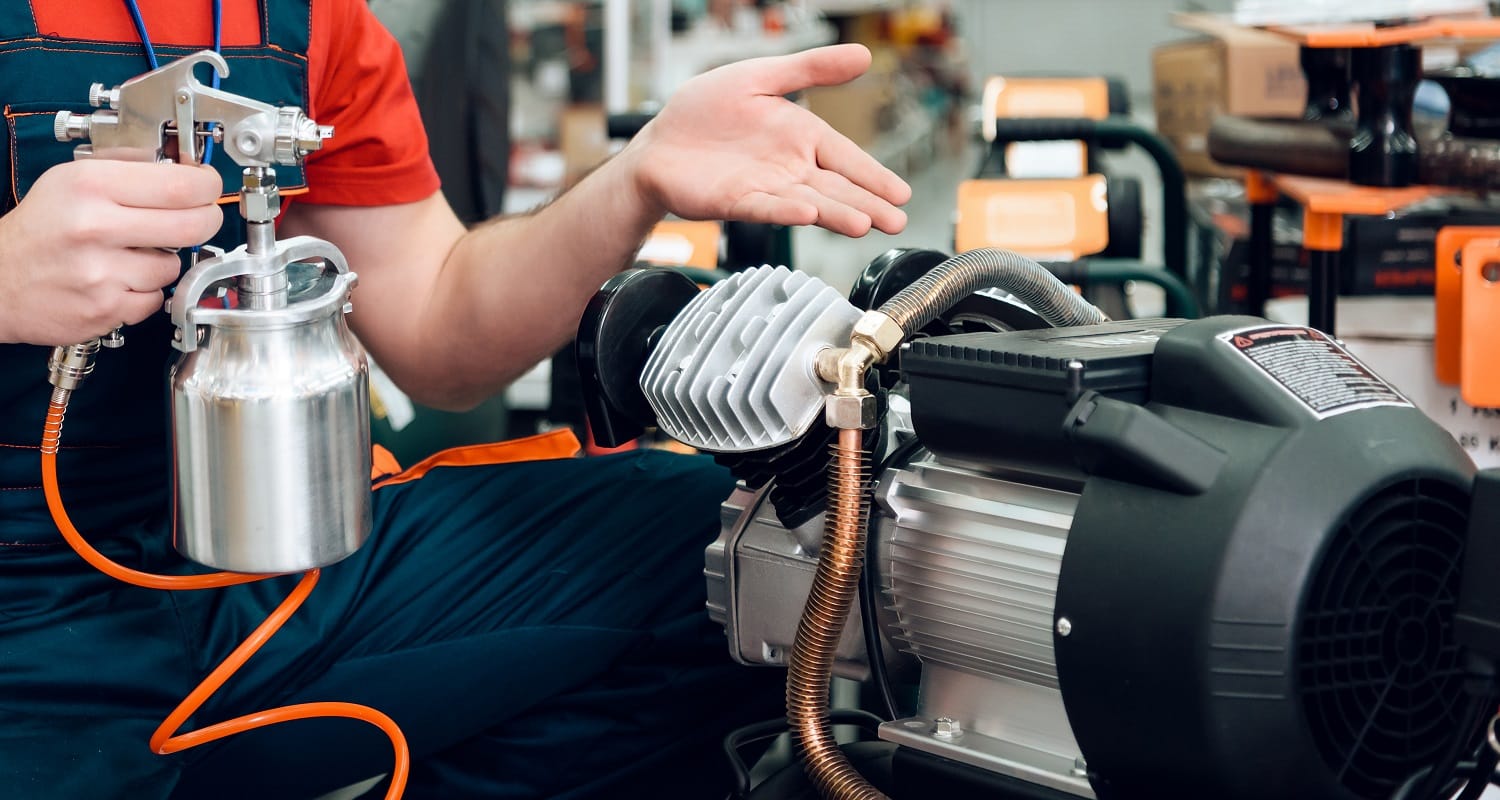 Air Compressor Buyers' Guide 
With that, we have reached the end of our list of the best air compressors out there. Surely you must've noticed they are all quite excellent!
So how do you make the correct choice? Air compressors have an astounding number of features, each with its own functions and minute details, and it is important to have a thorough understanding of the mechanism. Once this is done, you must be able to delineate what your needs are and whether they are compatible with the device's specifications.
To make the task slightly easier, we have put together the main factors that are key to buying the right compressor for your needs. Take a look!
Size of Tank
In case air is depleted in the tank, the motor works to replenish the used-up air. The size of the tank, therefore, determines how much reserve air will be available to you when, say, you are working away from a power source. For heavy-duty tasks or prolonged work, larger tanks are preferred. But bear in mind that the larger the tank, the less portable the device.
Horsepower of Motor
The usual range of horsepower is between 1.5 to 6, which are generally used for small to medium-sized compressors. Larger, industrial compressors work on motors with higher HP.
CFM (Cubic Feet per Minute) value
This numerical value signifies the volumetric flow and is dependent on the PSI of the compressor. In order to compare devices, if two share the same CFM then we must look at the SCFM. Standard CFM is measured as 14.5 PSIA at 68 degrees Fahrenheit, with 0% relative humidity.
Piston-type or Portable Compressor
Compressors are primarily categorized in these two groups. A piston-type compressor utilizes a motor that builds up air pressure when it gets depleted. The compressed air is stored in tanks.
On the other hand, a portable compressor runs continually to supply air for operation and does not make use of tanks.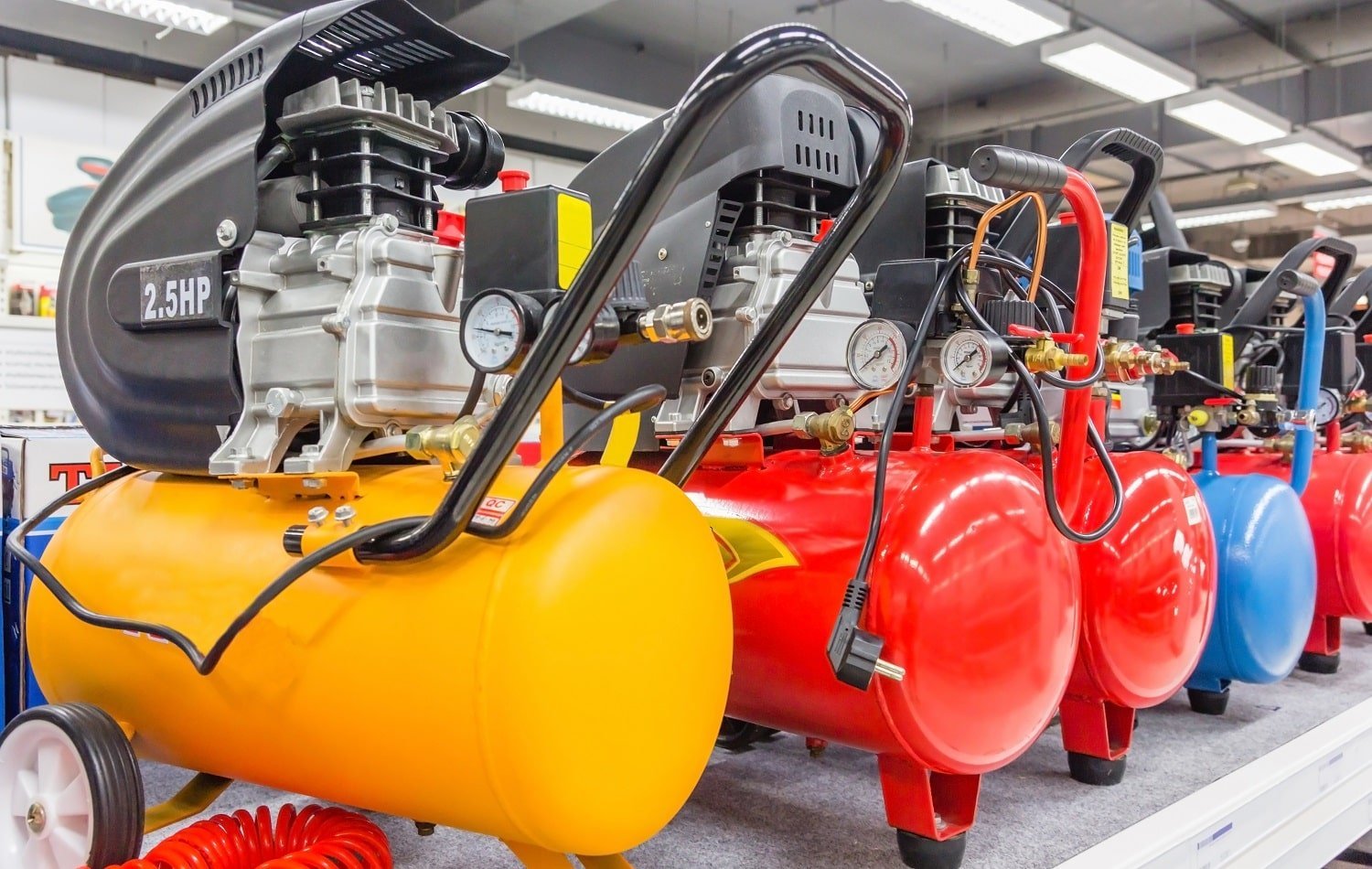 Verdict
Air compressors are important appliances and their utility is quite unique. Similarly, each variant of this device is highly tailored to specific needs.
With the market flooded with a number of air compressors, each with its own set of pros and cons, it can be a daunting task to choose the right one well-suited to your requirements. Selecting the one from a plethora of features and specifications can be an arduous task, and so we have rounded up a few of our favorites in some select categories.
The PORTER-CABLE C2002 makes for a good choice when it comes to overall functioning, portability, and longevity. Similarly, both of DEWALT's products are highly adept at performing heavy-duty tasks with ease while also saving on energy consumption.
The Bostitch BTFP02012 is an extremely lightweight option that also scores high on operational efficiency. Lastly, the CAT-4620AC from California Air Tools is a premium choice, outstanding in its capacity for work.
We end our comprehensive guide on that note, and hope we have been able to put your mind at ease. Let us know what you think of our recommendations, we'd love to hear from you.
Till next time!
Related Articles
9 Best White Face Paint For Cosplay, Clowns & Halloween
8 Best Face Paint For Kids in 2022 Reviewed
6 Best Body Paint of 2022 | Top Brands Compared
5 Epic Face Painting Supplies That Will Improve Your Designs
6 Best Body Paint For Cosplay in 2022 Reviewed
11 Best Face Paints of 2022 Reviewed | Top Brands Compared
Learn How to Body Paint With Brilliant Results Right Now
16 Brilliant Face Painting Techniques to Feed Your Imagination
11 Best Face Painting Kits of 2022 Put to the Test
10 Highest CFM Air Compressors of 2022 Reviewed
9 Best 6 Gallon Air Compressors for Your Home & Garage
10 Quietest Air Compressors For Your Garage
13 Best 30-Gallon Air Compressor of 2022 Reviewed
Makita Mac2400 Air Compressor Review
10 Best 80-Gallon Air Compressor to Consider
13 Best 20 Gallon Air Compressors Of 2022
13 Best Portable Air Compressor of 2022
How To Refill Co2 Tank with Air Compressor?
13 Best Quiet Air Compressor for Your Home in 2022
10 Best 60-Gallon Air Compressors to Use in 2022
13 Best 10-Gallon Air Compressors for the Buck in 2022
10 Best Air Compressors For Impact Wrenches in 2022
10 Essential Air Compressor Accessories You Need
10 Best Air Compressors For Nail Guns
13 Best Dual Fuel Generators of 2022
5 Best Nail Gun Brands of 2022
13 Best Finish Nailers for Woodworking of 2022
13 Best 60 Gallon Air Compressor of 2022
12 Best Gas Powered Air Compressor for the Buck in 2022
13 Best 12V Air Compressor of 2022
11 Best 4000+ PSI Pressure Washers of 2022
9 Best Air Tools Oil Review | Top-Rated Pneumatic Nail Gun Oil