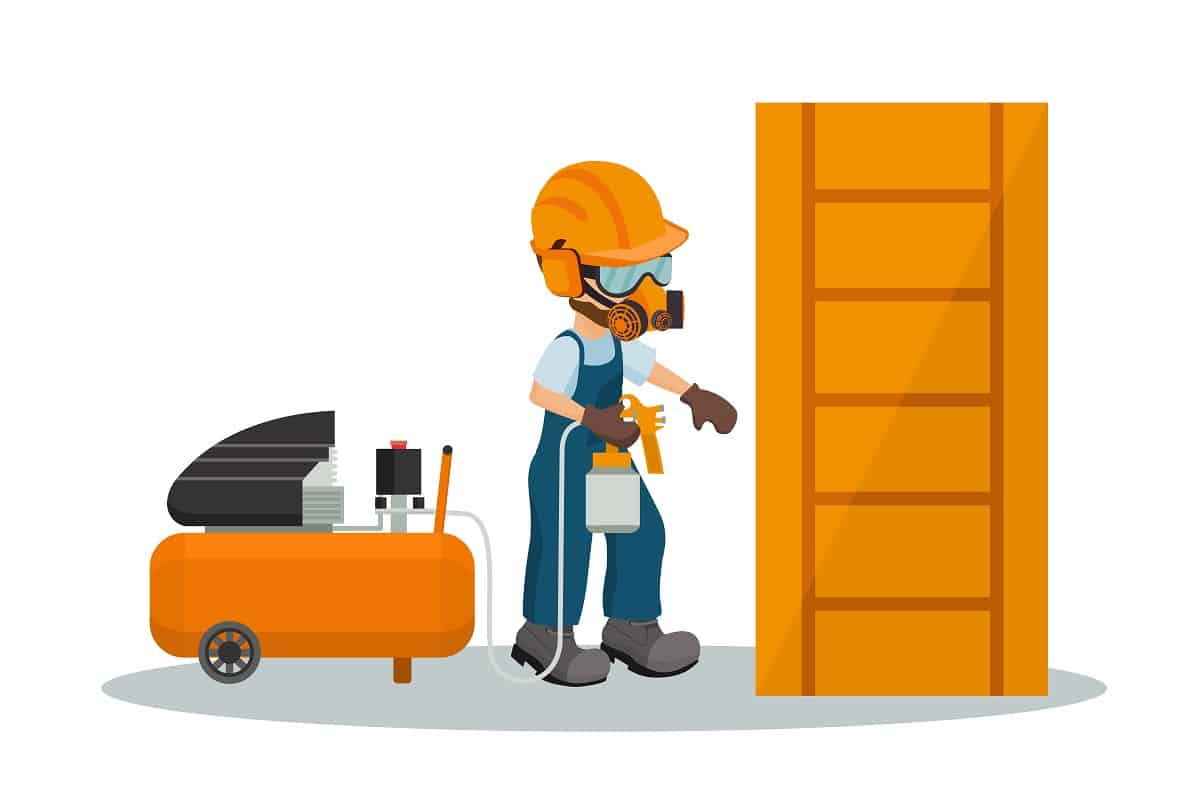 If you're looking forward to upgrading your garage space or workshop, an air compressor is one of the most efficient equipment you should consider buying.
Although we are mostly skeptical about air compressors being worth the investment, what we don't realize is that it can do so much more than simply inflate tires.
Generally it is conveniently used to complete small household tasks, to begin with. However, with proper adjustments, this equipment can help you in several medium and heavy-duty tasks too.
If your daily tasks involve artistic jobs or woodworking, then an air compressor is something you must have in your workspace. But, the question here is – how'd you know which one is the best for you?
Well, if we're really having that conversation, then it's a must that we mention one of the best ones we've tested so far. The Makita MAC2400 Air Compressor was recently recommended to us by numerous satisfied customers, hence we gave it a try.
And how do we feel about it? Let's find out!
Makita MAC2400 Air Compressor Review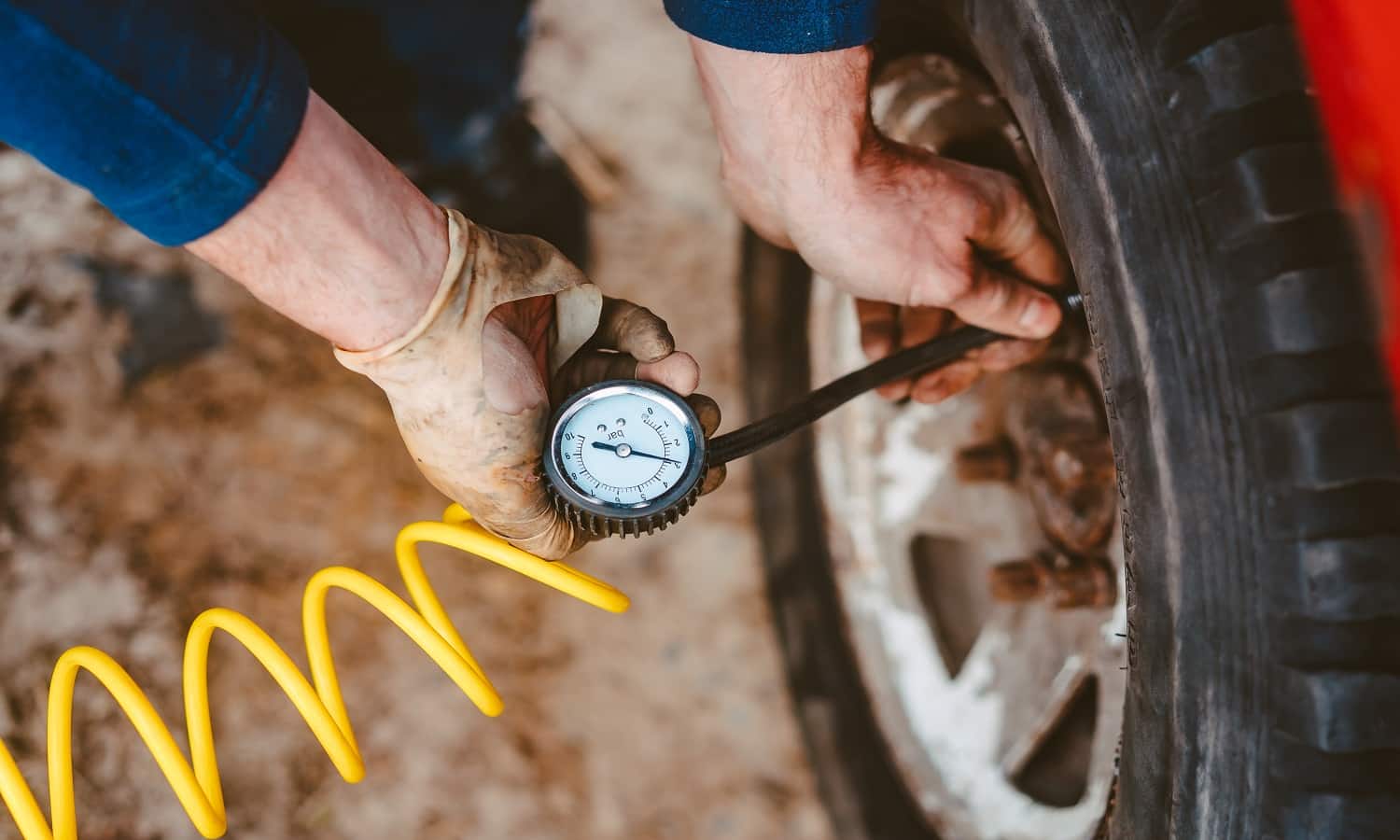 It's an understatement to describe Makita as a decent brand, as it has been around long enough to become a reliable American household name. And Makita has stepped up its game with the all-new Mac2400, which packs serious performance in a compact body. We've tested this air compressor for a while now, and here are the things we liked the most about it.
Efficient Design
Honestly, this isn't the most lightweight air compressor you'll come across in the market. In fact, it's one of the heaviest models you'll find, and you have to be a little careful while carrying it around. Nonetheless, we're very impressed with how the manufacturers haven't compromised with its durability at all while designing this product.
Weighing around 79 pounds, the Makita Mac2400 boasts of an all-metal body that raises the bar quite high for durability. Also, it comes with a handle, making the unit a little more ergonomic. Although we wouldn't claim that it makes it the easiest to carry around, it surely enhances its portability considerably.
Useful Attachments
This product also comes with many other accessories on every side to make it a tad more durable and efficient. On the right end, you'll find an easy-to-use power switch, which saves you from complicated operational instructions, unlike other air compressors.
Furthermore, the see-through sight glass and oil container on the left side make it easier to find out if the device needs a refill. Not to forget, the product also comes equipped with an automotive-style filter that enhances the compression efficiency by several notches.
Motor Efficiency
The most crucial aspect of any machine is, without a doubt, the effectiveness of its factory-built motor. And Makita has always been best known for the powerful motors its product range comes with. But the Mac2400 has really left us impressed with its 2.5 hp motor. The motor has a maximum capacity of 4.2 gallons, which is surprisingly efficient if we consider its compact frame.
Furthermore, the motor stands out to provide around 130 PSI output pressure, making it eligible for almost any medium-duty task. In brief, the product can generate up to 40 PSI and 90 PSI, for up to two nailers. And if we compare similar products within the same price bracket, owning a Mac2400 is easily a win-win decision.
One more thing that we've noticed is that despite such power, the Mac2400 is a relatively quiet air compressor. So, if you were rethinking your decision of buying an air compressor due to its loud noise levels, this may just be the solution to your problem. And that's because its motor is as quiet as 79 decibels, that too at its highest efficiency.
Furthermore, the frame also comes with rubberized feet, which helps in damping the vibration by a great deal while protecting it from any unforeseen damage.
Last but not least, we'd like to mention how brilliantly this motor is engineered to sustain for years to come. Although compared to other competing products, the Mac2400 comes with a lower RPM; it increases its longevity by a fair deal. As a bonus, it also prevents you from dealing with any tripping breakers. Overall, Makita offers a lot more power than what the buyers pay for, which makes it a total steal.
Low Maintenance
As middle-range buyers, we're always on the lookout for products that come with low maintenance charges. Luckily, despite being an oil-lubricated pump, this unit is comparatively easy to clean without costing too much. All thanks to its tank drain valve, the MAC2400 makes maintenance a walk in the park.
However, we'd suggest that you clean this product frequently, as the motor becomes a little sensitive to dust or mold. Noteworthy to mention, we're quite impressed with how its low amperage draw makes it a lot more energy-efficient while safeguarding the machine from any premature motor malfunction.
Other Noteworthy Features
First and foremost, we have to mention how Makita goes the extra mile to ensure 100% customer satisfaction. Although it's one of the most durable air compressors we've tested, it comes with an extended one-year warranty period.
Furthermore, Makita also offers a 30-day satisfaction period where the users can return the product if they're not happy with it – that's just how sure the manufacturers are about its efficiency!
What Could've Been Better?
If it weren't for its little flaws here and there, this product would have definitely been the best air compressor out there. Unfortunately, as we've mentioned before, this unit is quite heavy for a regular air compressor. So, in case high portability is your main priority while buying an air compressor, this product may disappoint you a little.
Also, we've found that this product can be a little dysfunctional if used outdoors in colder temperatures. On that note, our expert advice would be to use it indoors, most of the time.
Pros
Highly powerful motor

Enhanced output pressure

All-metal construction

Low noise levels

Automotive-style filter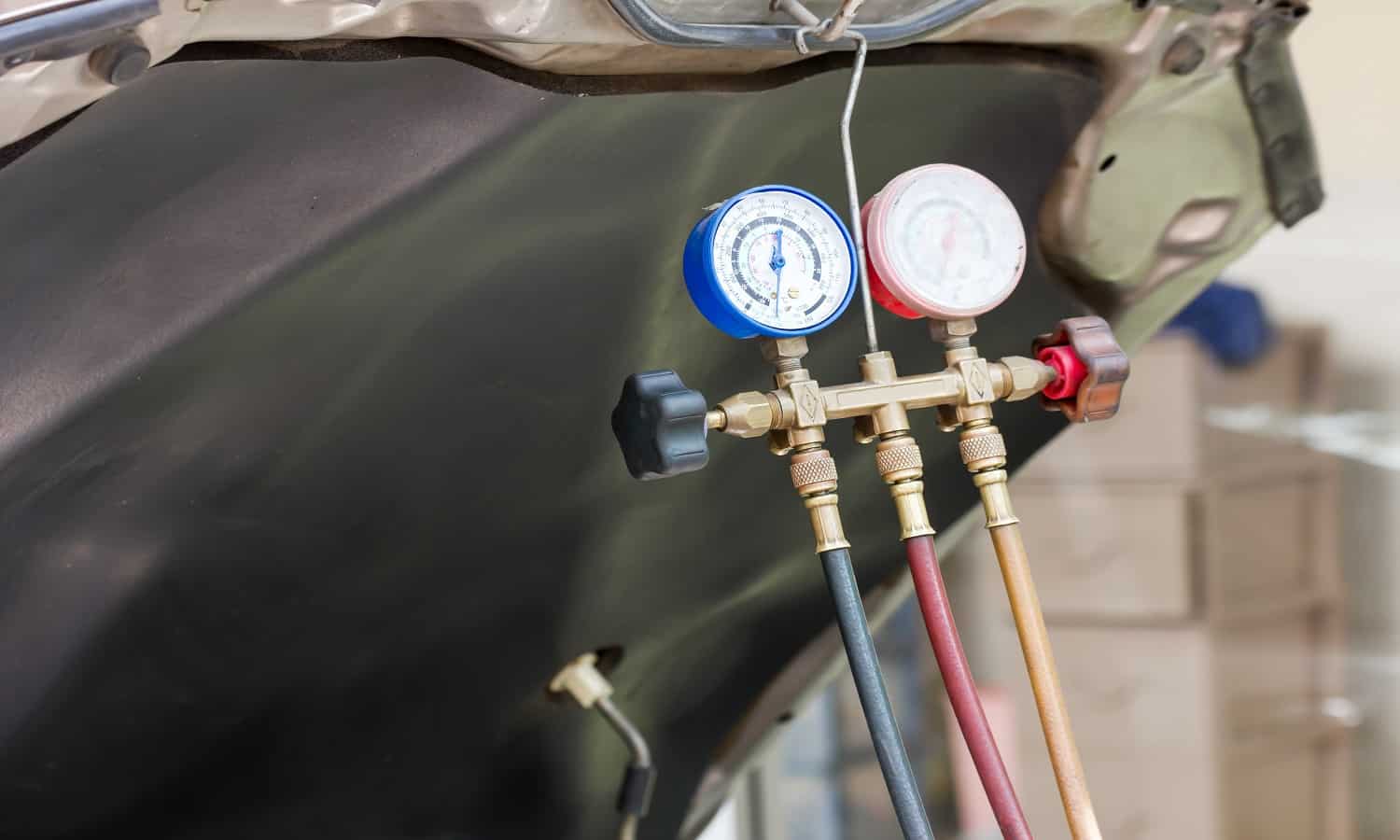 Makita MAC2400 Air Compressor Verdict
Air compressors are slowly becoming some of the most necessary additions to a perfect workspace. However, most of the buyers don't tend to buy these machines due to its high noise levels and unreliability issues.
On that note, our verdict is that the Makita Mac2400 makes an appropriate medium-duty air compressor you can buy without breaking the bank. Yes, it may be a tad bit heavy to be portable, but it can be a useful upgrade if you do not have to move it around much.
With that being said, we hope that we could help you make a smart decision with our unbiased review of this efficient air compressor. Which product would you like us to review next? Let us know in the comments section below!
We'll take your leave for now, but we'll be back soon with more useful product reviews.
Till then, stay connected!
Related Articles
7 Best Beginner Airbrush Kits With Compressor in 2023
5 Best Airbrush for Body Painting of 2023
10 Best Paint Sprayers of 2023
10 Highest CFM Air Compressors of 2023
10 Most Powerful Leaf Blowers to Consider in 2023
8 Best Blowers For Drying Cars
13 Brightest Light Bulbs For Garage in 2023
10 Best Tire Pressure Gauges on the Market
9 Best 6 Gallon Air Compressors for Your Home & Garage
10 Best Hand Cleaner for Mechanics and Grease in 2023
13 Best 30-Gallon Air Compressor of 2023
13 Best 20 Gallon Air Compressors Of 2023
13 Best Portable Air Compressor of 2023
13 Best Air Compressors of 2023
How To Refill Co2 Tank with Air Compressor?
13 Best Quiet Air Compressor for Your Home in 2023
10 Best 60-Gallon Air Compressors to Use in 2023
13 Best 10-Gallon Air Compressors for the Buck in 2023
10 Best Air Compressors For Impact Wrenches in 2023
10 Essential Air Compressor Accessories You Need
10 Best Air Compressors For Nail Guns
13 Best Dual Fuel Generators of 2023
5 Best Nail Gun Brands of 2023
13 Best Finish Nailers for Woodworking of 2023
13 Best 60 Gallon Air Compressor
12 Best Gas Powered Air Compressor for the Buck
11 Best 4000+ PSI Pressure Washers