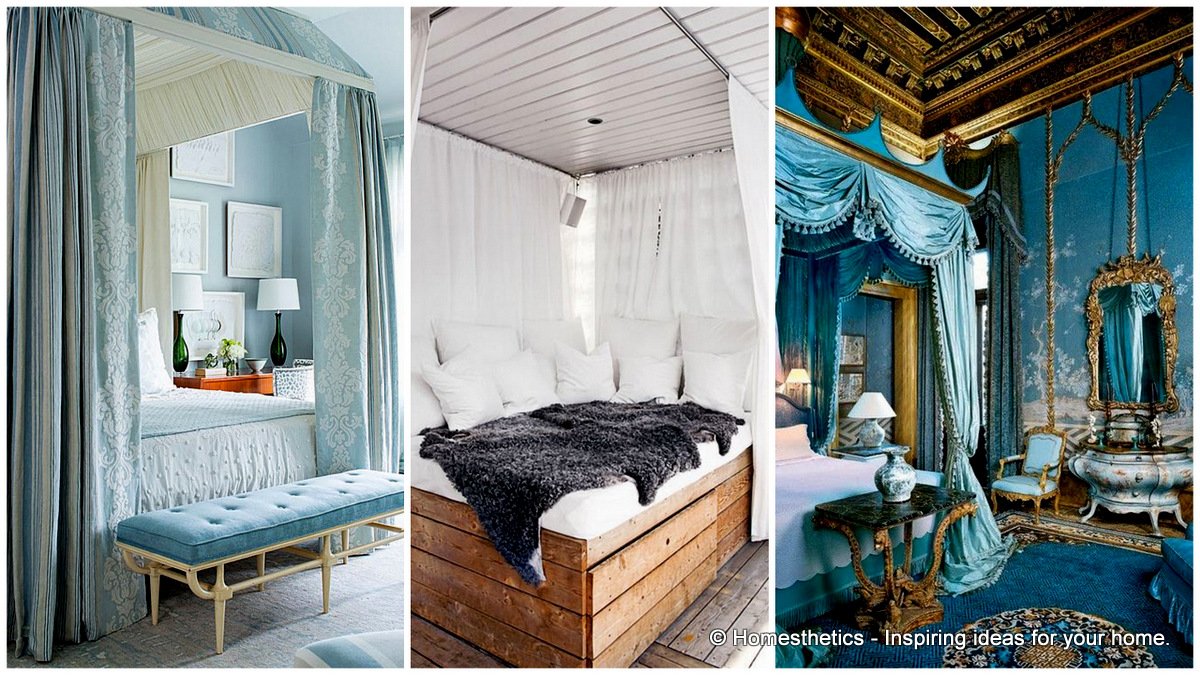 A canopy bed is simply a decorative bed that has mainly four corners and is covered in colorful drapery or richly patterned enclosed doors. Today's modern canopy beds usually involve curtains hanging from the center of the ceiling and extending to the foot of the bed in order to totally enclose it. Canopy beds can be made as a DIY project or bought to suit the style of your bedroom. In some countries with a tougher warmer tropical climate canopy beds are used to help in keeping away bugs and mosquitoes mainly at nighttime. Here are some of the known parts of a canopy bed:
Bed Frame – it typically supports the corners of the mattress, bedhead and foot.
Canopy – this is the framed roof-like structure that hangs over the bed.
Crown – this is what also supports the canopy to the ceiling.
Risers – extensions made to the bed frame to add height to it.
Finials – decorative end caps used to hold the canopy frame in place to the bed posts.
Canopy Beds Decor Ideas
#1 Enclose a small canopy bed with a blue and white stripe comforter and a pure white silk hanging curtain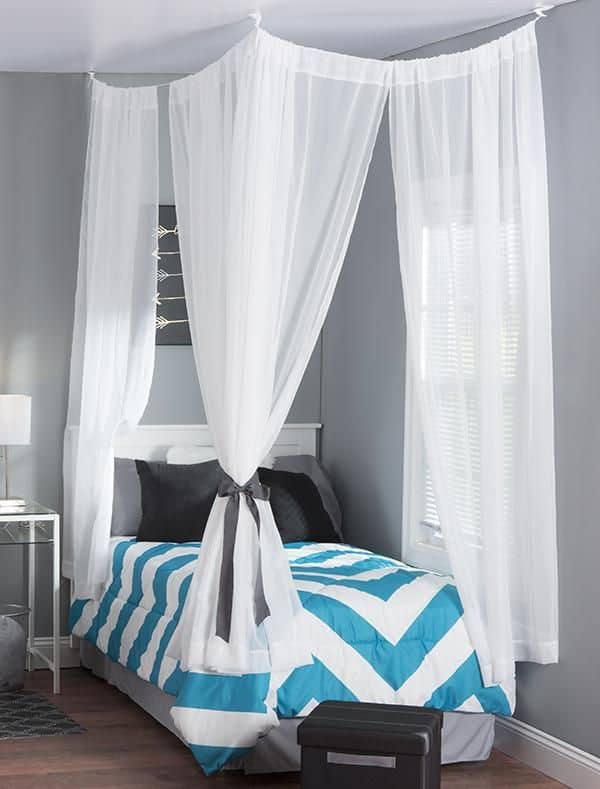 #2 match an off white canopy bed with the neutral color of a bedroom for a more spacious appearance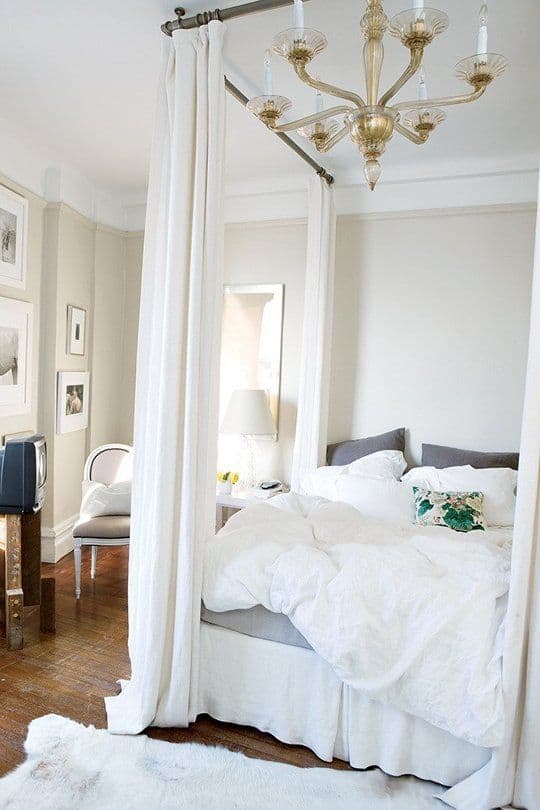 #3 Imagine a bedroom  with sky blue drapes laced with white floral print and a deep sky blue tufted stool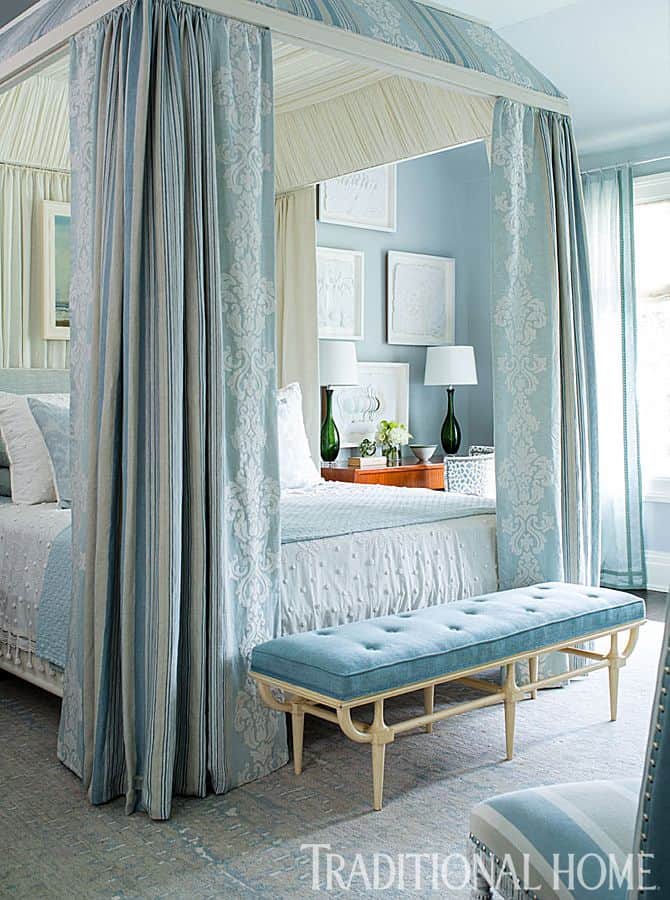 #4 brighten the décor of a bedroom with a pink and white canopy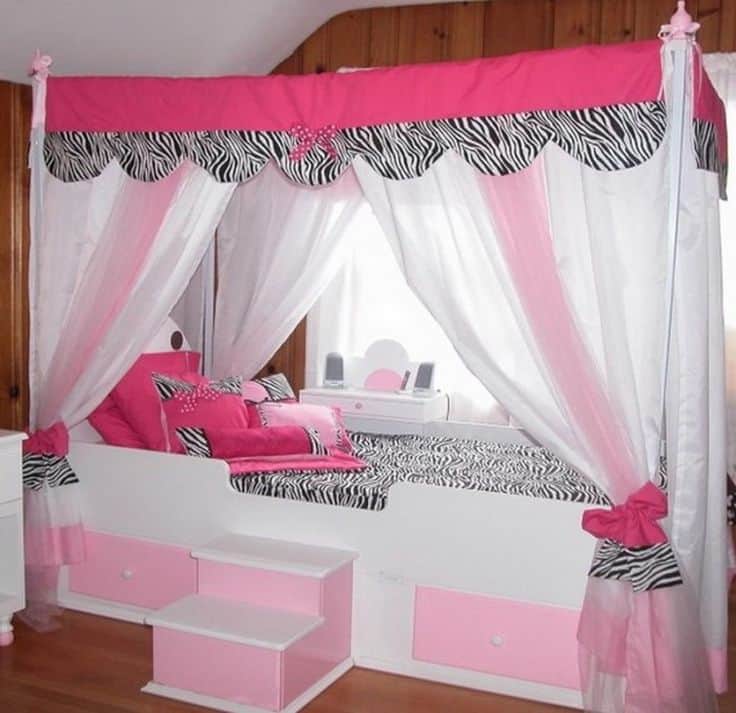 #5 envision a guest bedroom with heavy yellow and gold drapes encircling a full sized bed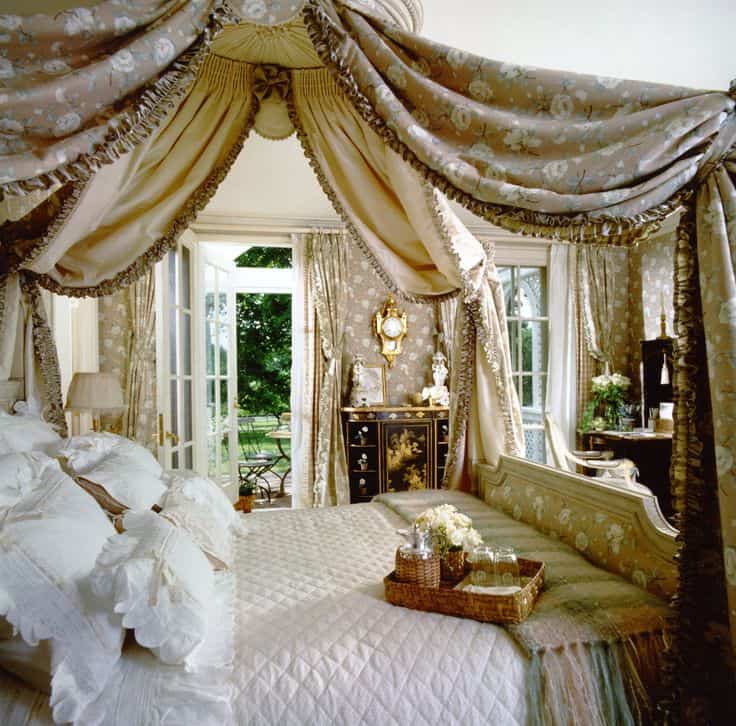 #6 Picture building a daytime canopy pallet bed covered in throw pillows with white open curtains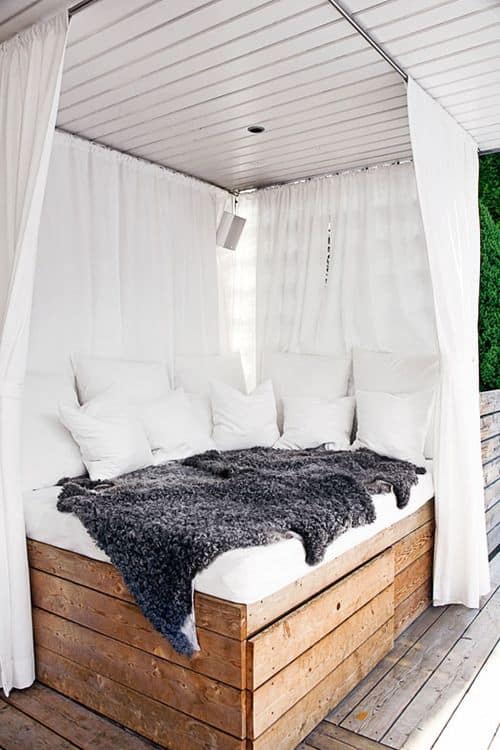 #7 design a romantic bedroom with yellow lighting in every corner of a chic canopy bed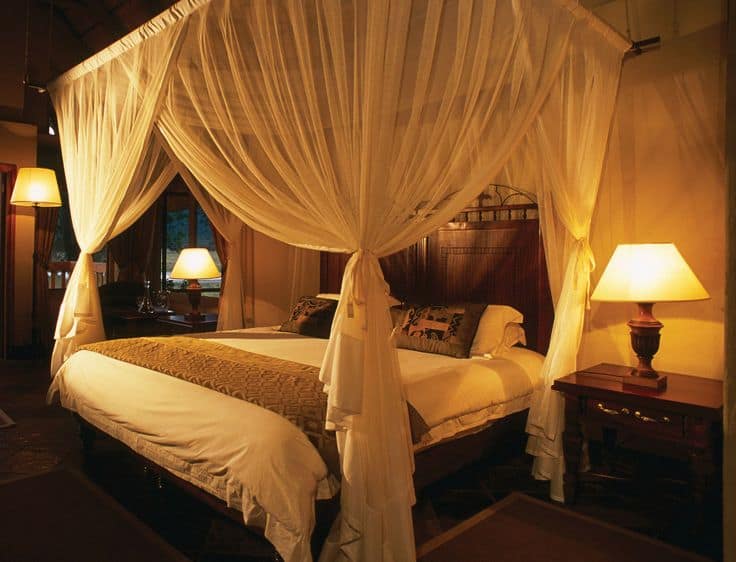 #8 Use bright bold colors for a canopy bed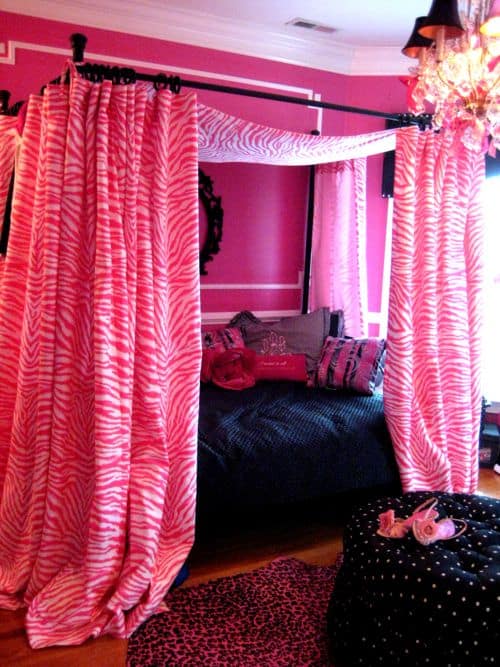 #9 design your own canopy bed with a simple tutorial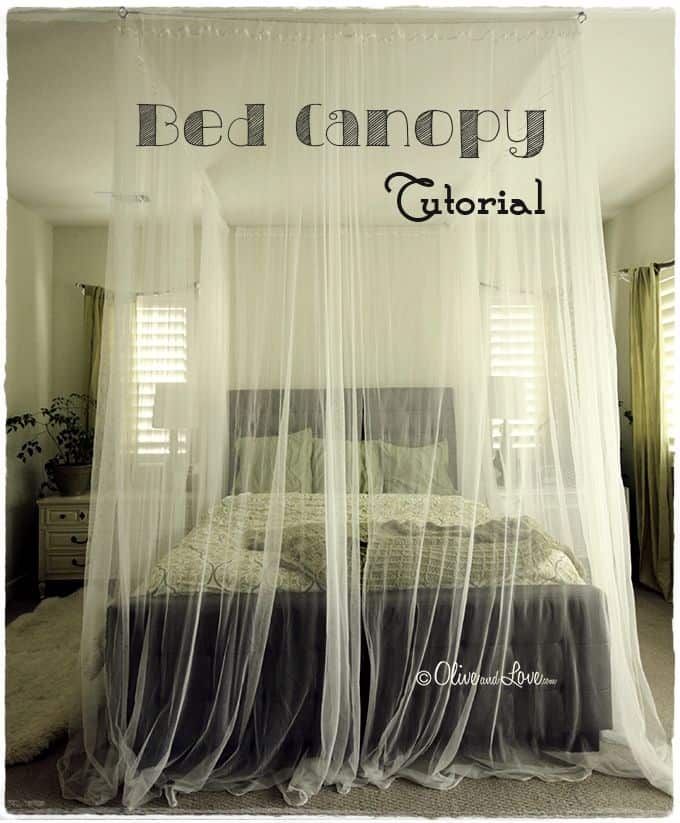 #10 create a rich looking bedroom with bright blue and gold accents on the walls and ceilings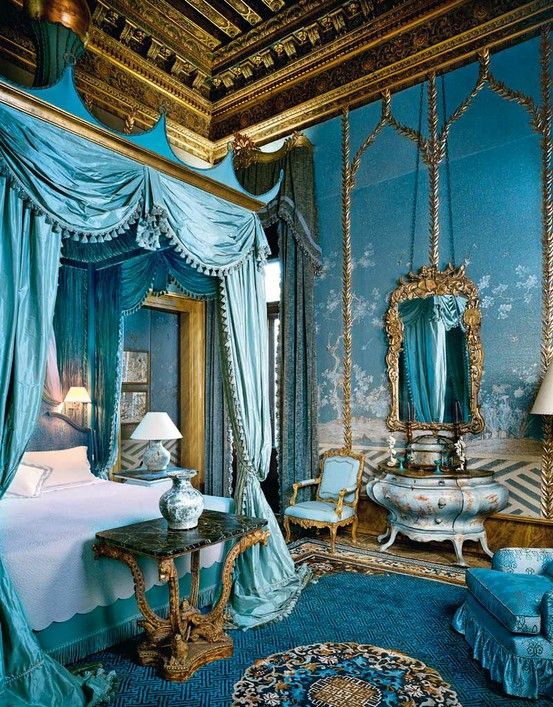 #11 allow kids to choose their favorite colors to design their own canopy beds
Source: h-stock.deviantart.com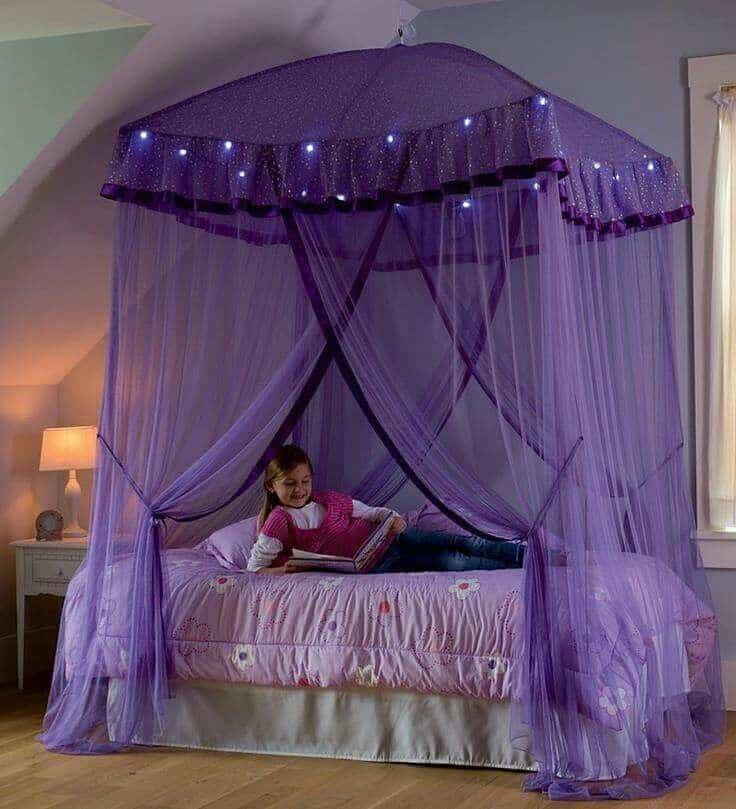 #12 make a small bedroom look majestic by using bold red velvet draping with stripes of gold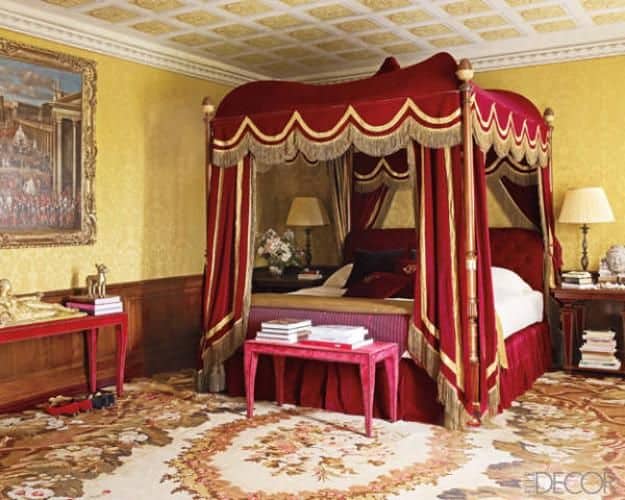 #13 give a canopy bed an Asian design by contrasting a feminine soft silk turquoise drape against  a masculine orange brown bed frame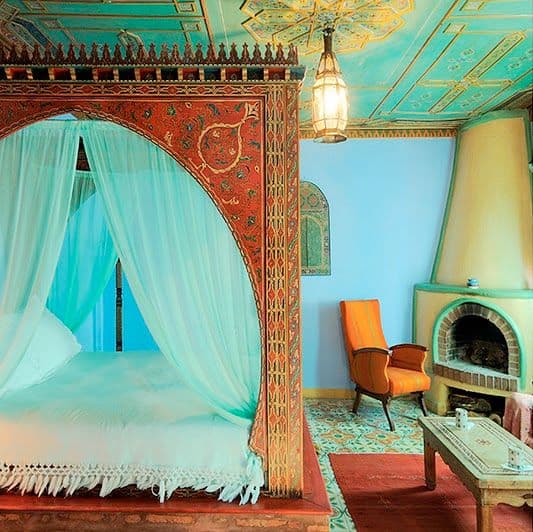 #14 materialize a royal blue luxury canopy bed with gold rim on the ceiling next to a crystal chandelier

#15 enhance the appearance of a small bedroom with a mustard canopy bed under a sky blue ceiling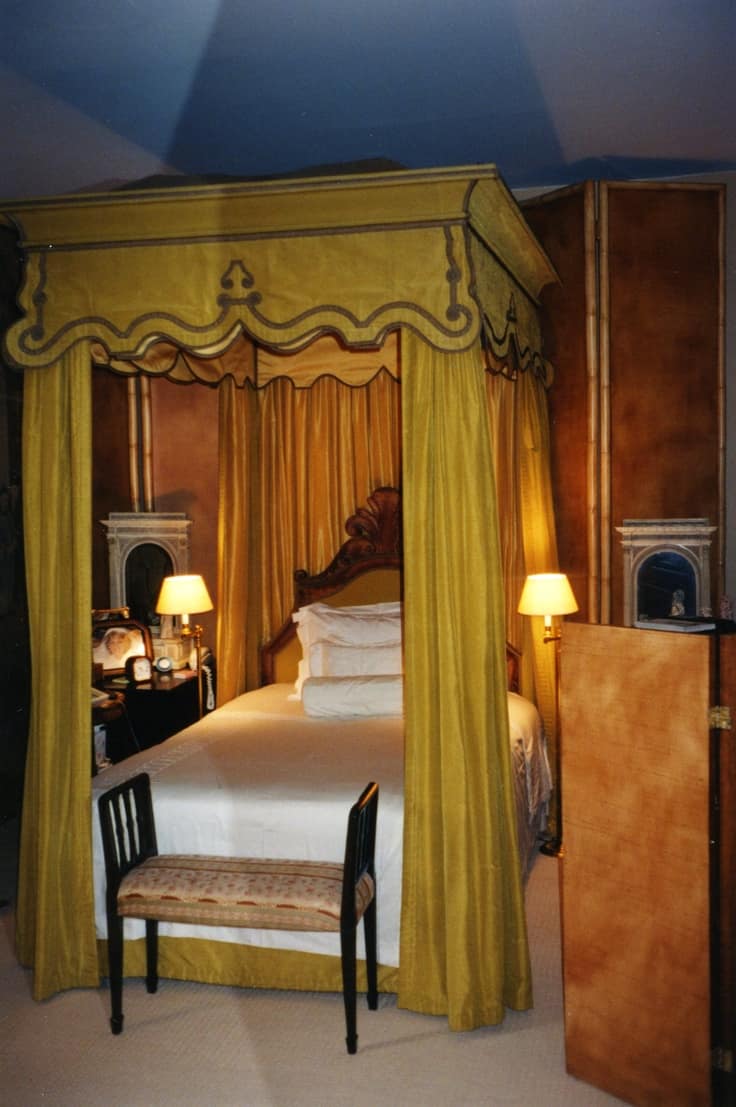 #16 an elegant chic black and white canopy bed with lanterns hanging overhead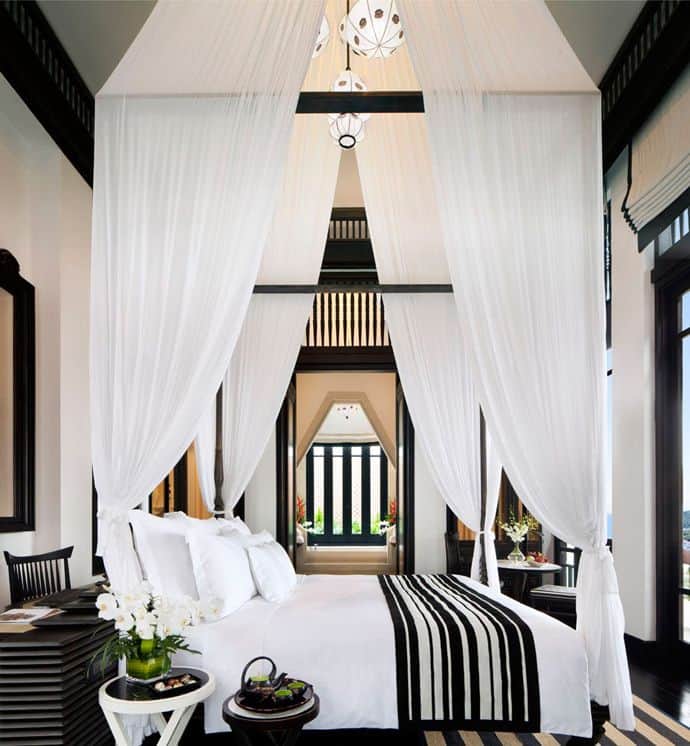 #17 decorate a canopy bed with black chic lace curtains under a black bed frame with red lined edges
Source: justbesplendid.tumblr.com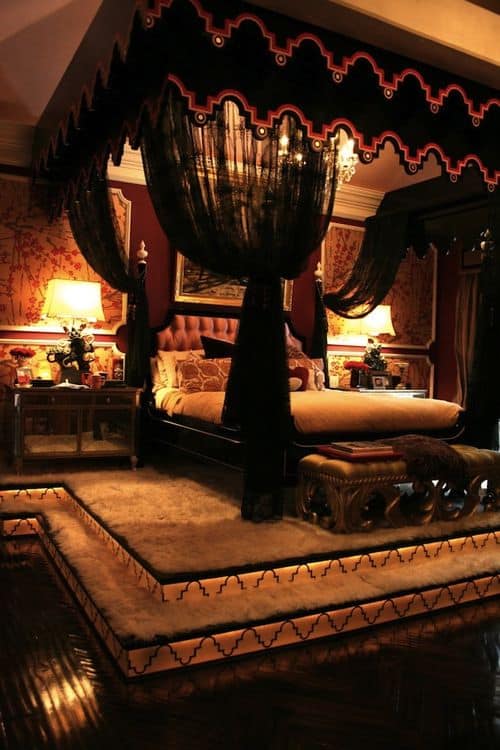 #18 redesign a bedroom with a heavily draped canopy bed that blends in with the color scheme of the room
Source: bernadettelivingston.com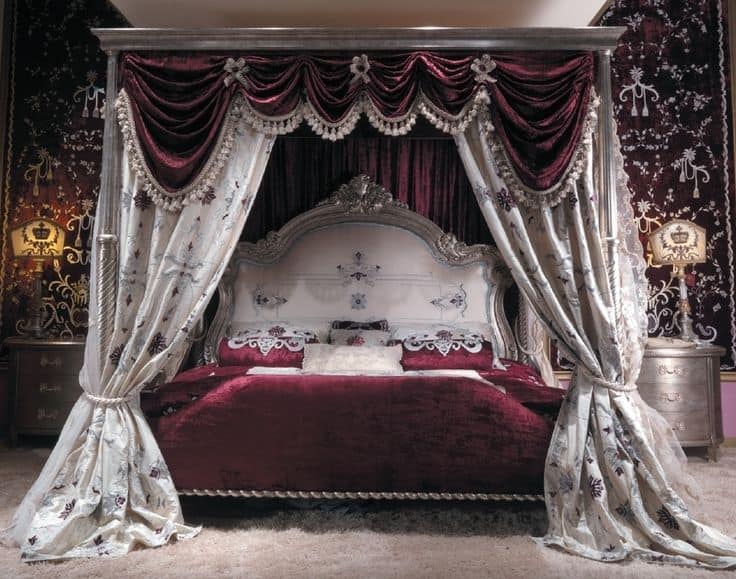 #19 visualize a canopy bed in purple colors surrounded by white Christmas lights
Source: h-stock.deviantart.com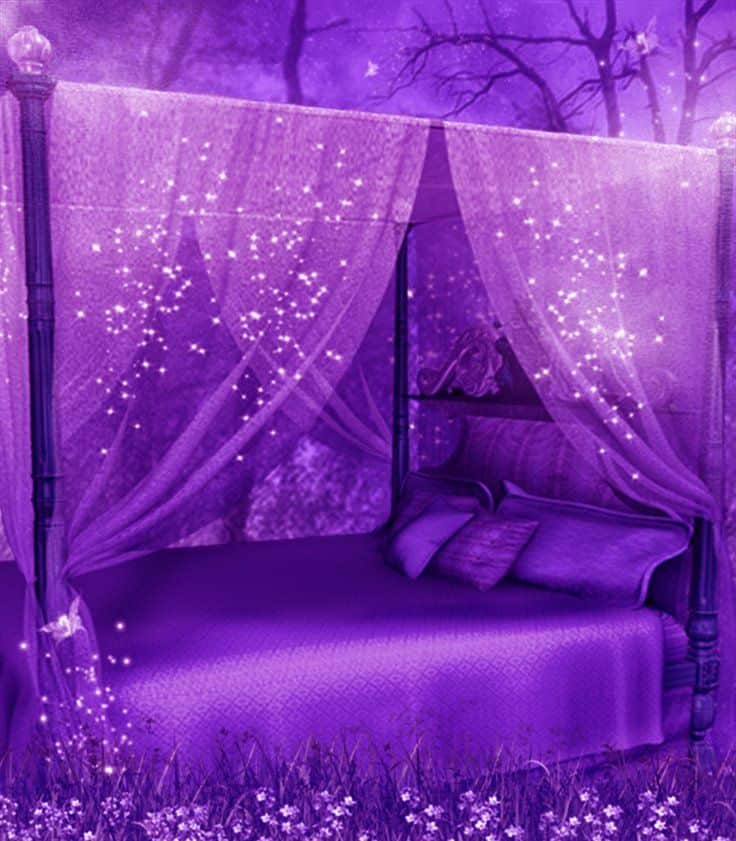 We would love to hear your take on canopy beds so feel free to speak your mind in the comment section below.
Related Articles
The Best Colors for Master Bedroom [All You Need to Know]
12 Ways To Put Your Bedroom Corner Space To Good Use
29 Brilliant Easy to Build DIY Platform Bed
21 Mindbogglingly Beautiful Fairy Tale Bedrooms for Kids
21 Super Small Nightstands Ready to Fit in Petite Bedrooms
37 Simply Spectacular Tree Bed Designs to Pursue
Recycled Pallet Bed Frames – DIY Pallet Collection
15 Creative Small Beds Ideas For Small Spaces
30 Small Bedroom Interior Designs Created to Enlargen Your Space
37 Smart DIY Hanging Bed Tutorials and Ideas to Do
Bedroom Christmas Lights Ideas For A Cozy Atmosphere
32 Dreamy Bedroom Designs For Your Little Princess
100 Inexpensive DIY Headboard Ideas for Your Bedroom Design
47 Stylish Floating Bed Design Ideas
53 Incredible Hanging Beds to Float in Peace
33 Epic Navy Blue Bedroom Design Ideas to Inspire You
6 Best Vacuum Cleaners for Mattress