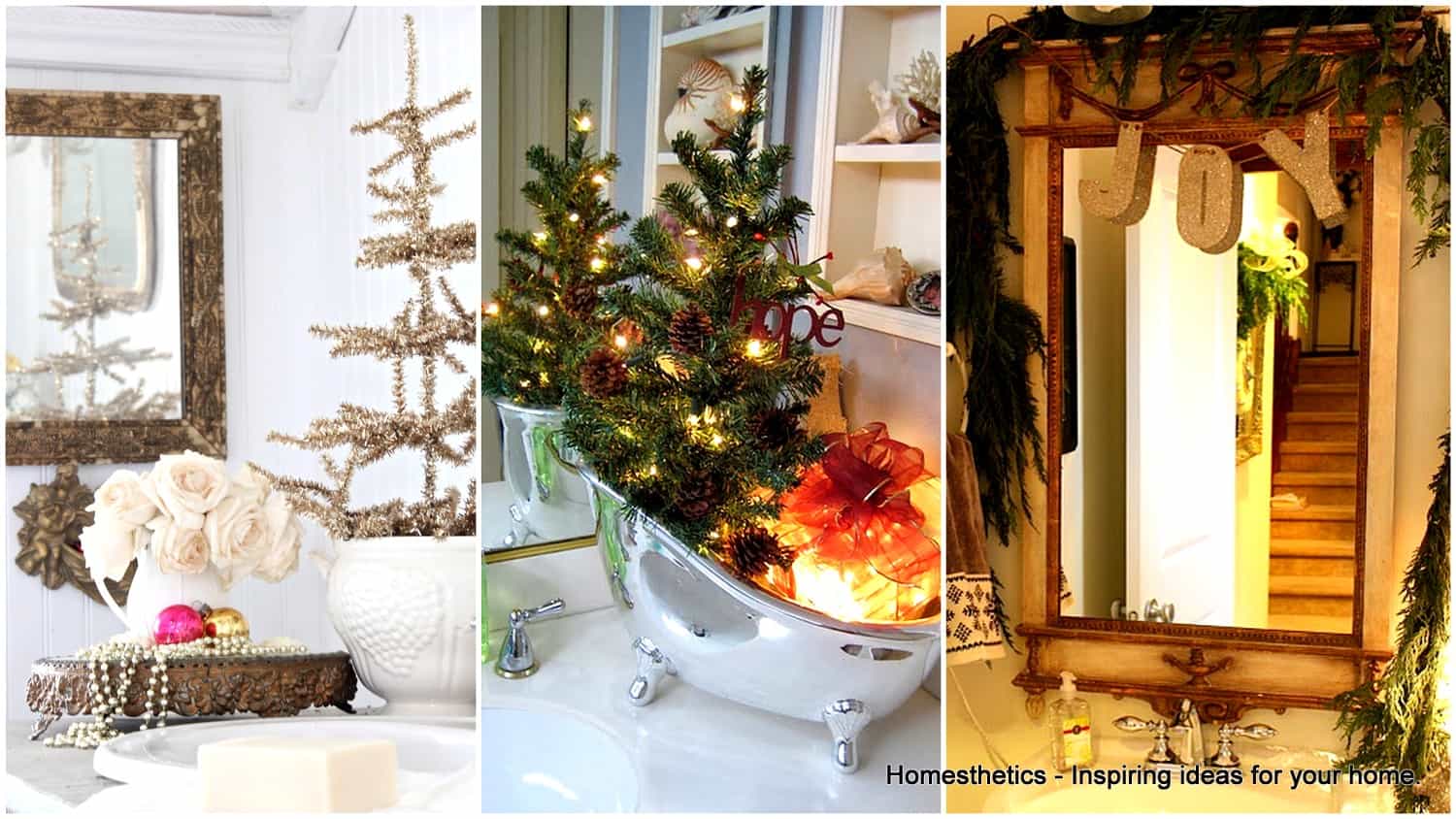 It's already Christmas time, and you have probably filled your home with jolly and festive decorations. Starting the tone for the holidays in your home is really important if you want you and your family and friends to feel great. Christmas decorations have a huge impact on the way we feel, so don't miss decorating your home this year. Even small details make a big difference, so make sure you add something festive in every room in the house. I bet that most of you have skipped the bathroom and didn't decorate it in the jolly mood. Honestly, the bathroom can look pretty amazing for this lovely holiday, so check out the Unexpected Christmas Bathroom Decoration That Will Catch Your Eye. You will get hooked on them and will definitely want to decorate even this room with some Christmas decorations. There are plenty of ways to do it, so find your favorite one!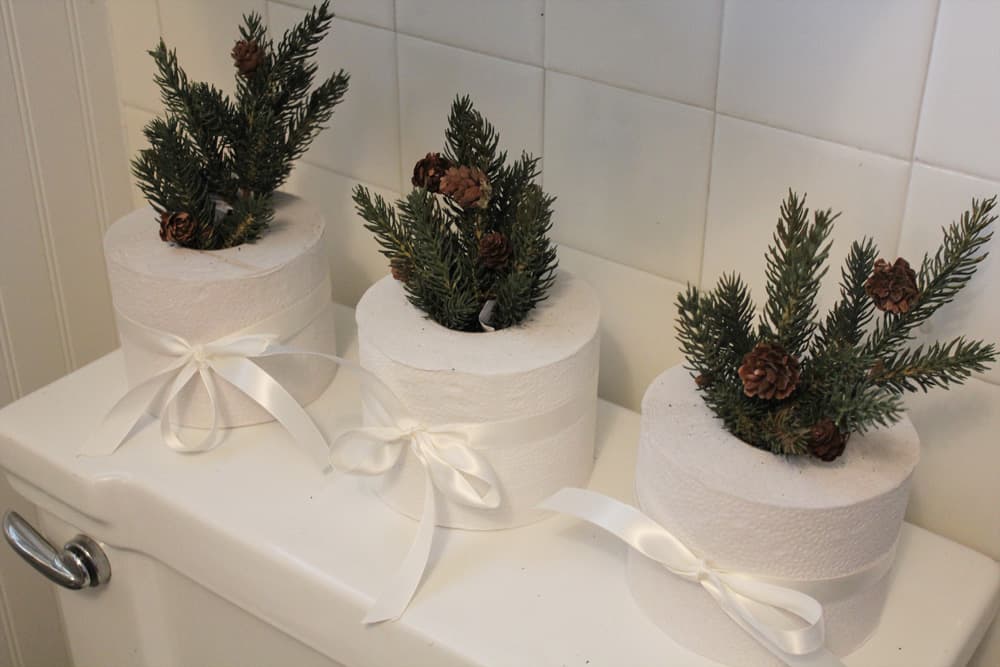 This soap dispenser with a Christmas tree inside of it is totally adorable and it's not going to leave you indifferent for sure. You will want to have it in the bathroom, and the good news is that you can make it on your own and you have the full tutorial on the link below.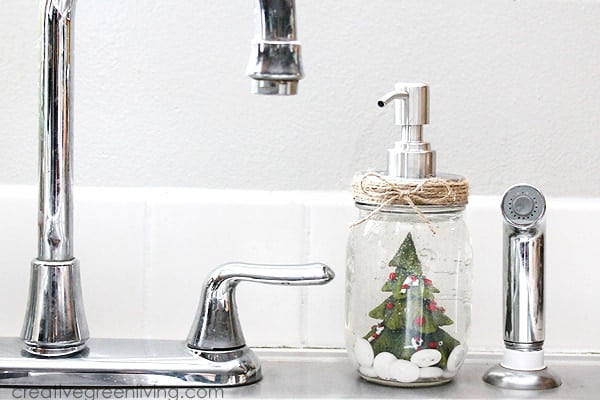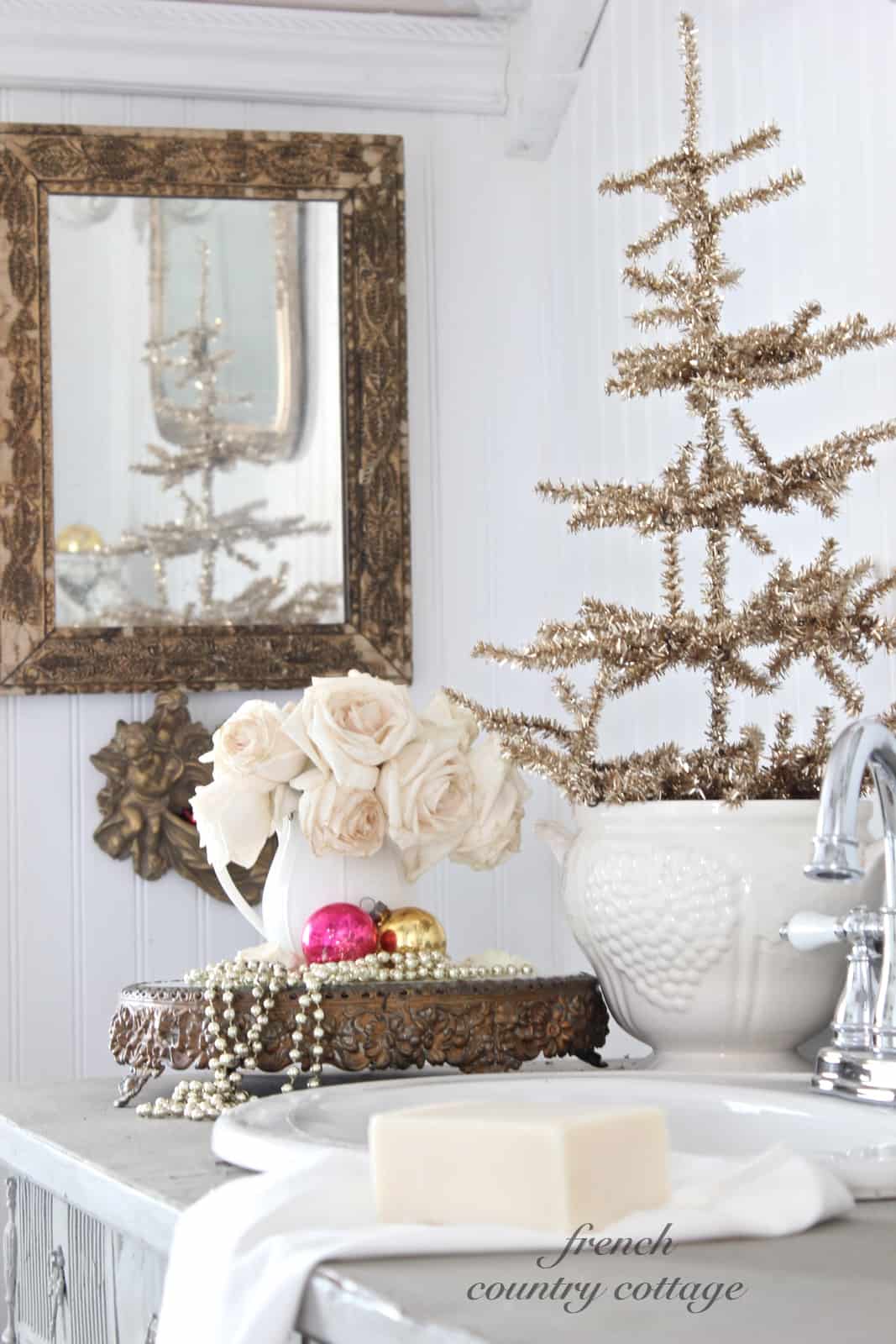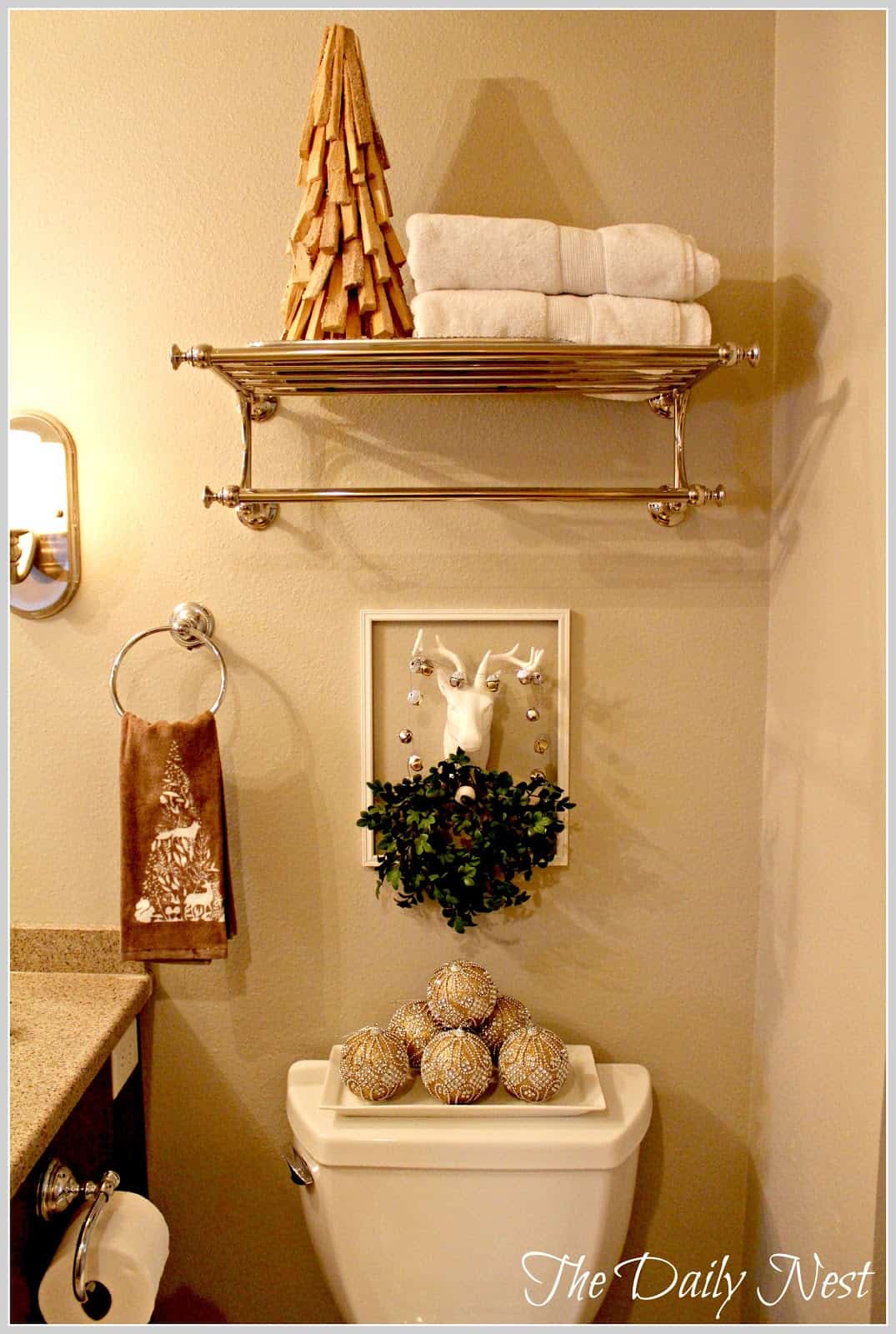 Adding some garland, some Christmas ornaments, and some candles here and there will set the tone immediately. Your guests will be amazed at your awesome and careful decorations.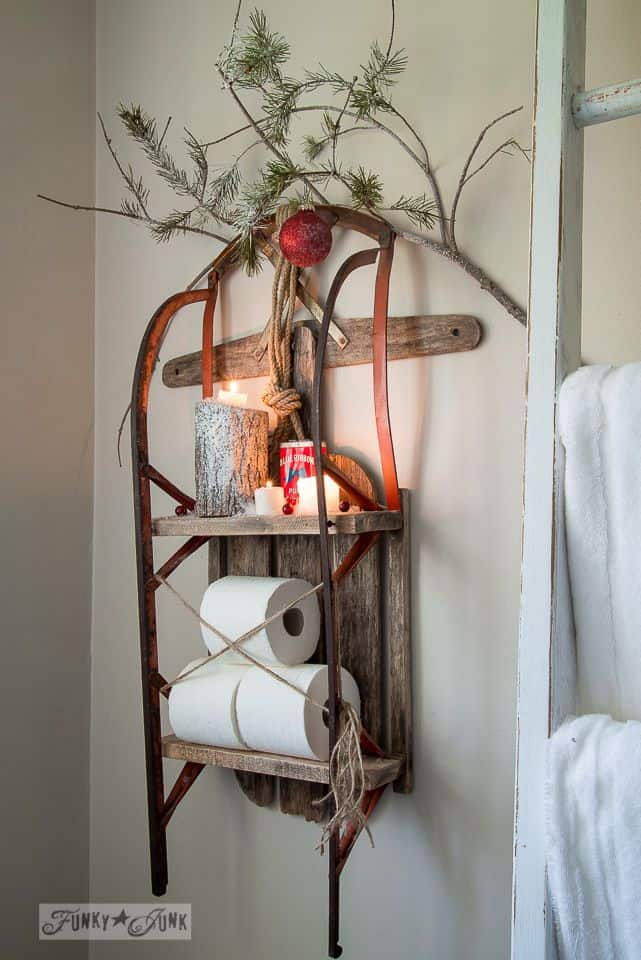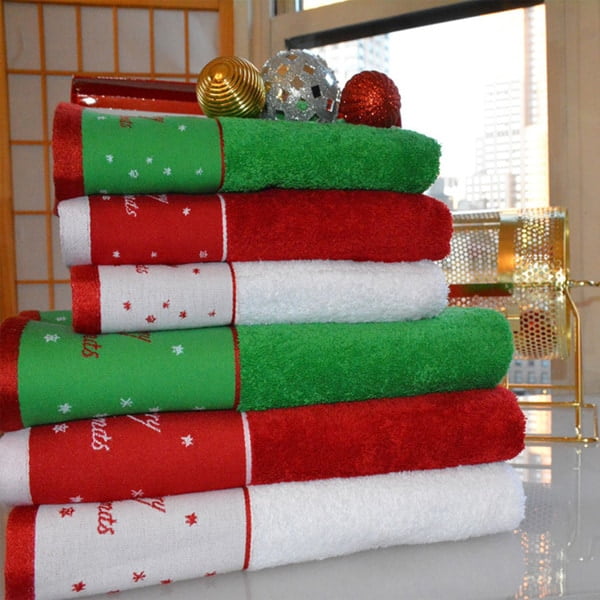 Add some garland around your sink and make it pop! It's a super easy decoration that won't take you much time and money, so what are you waiting for?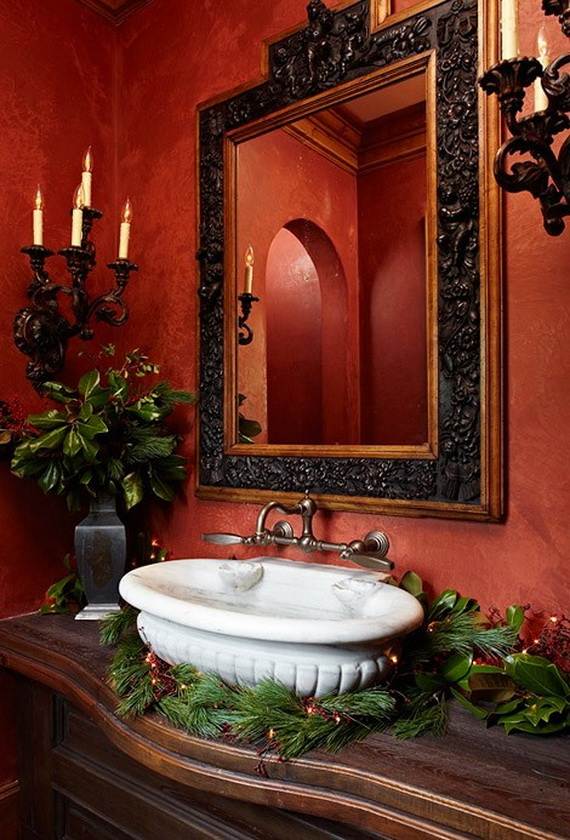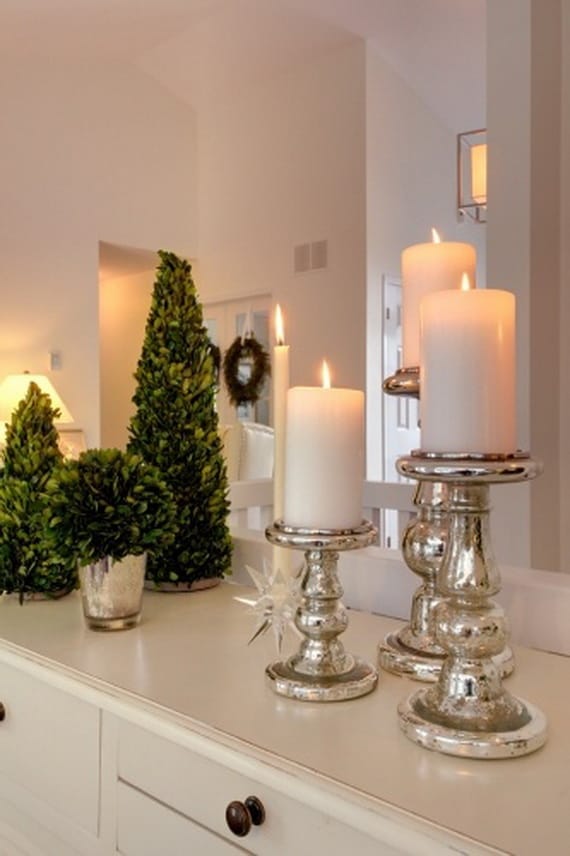 What do you say about adding some interest to the shower curtain by hanging Christmas balls on it? They will make your day better, believe me!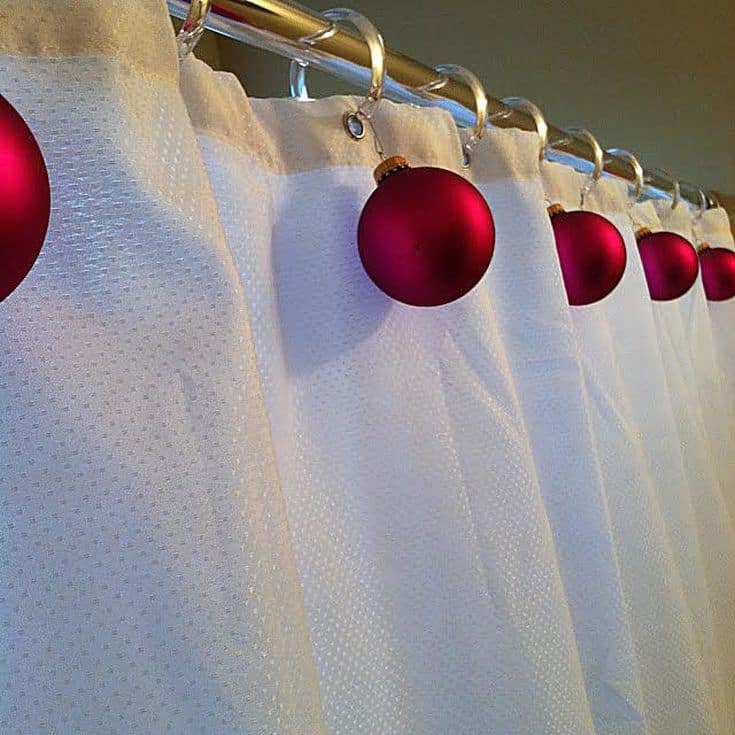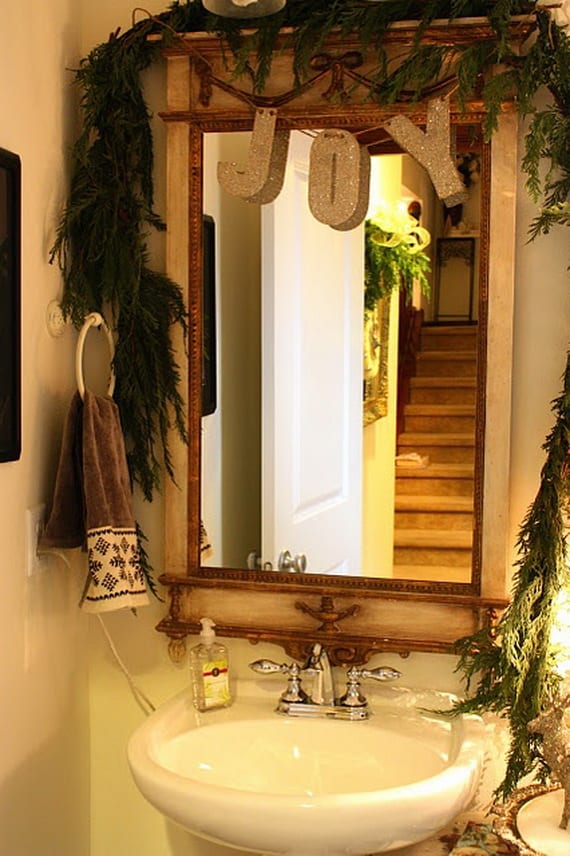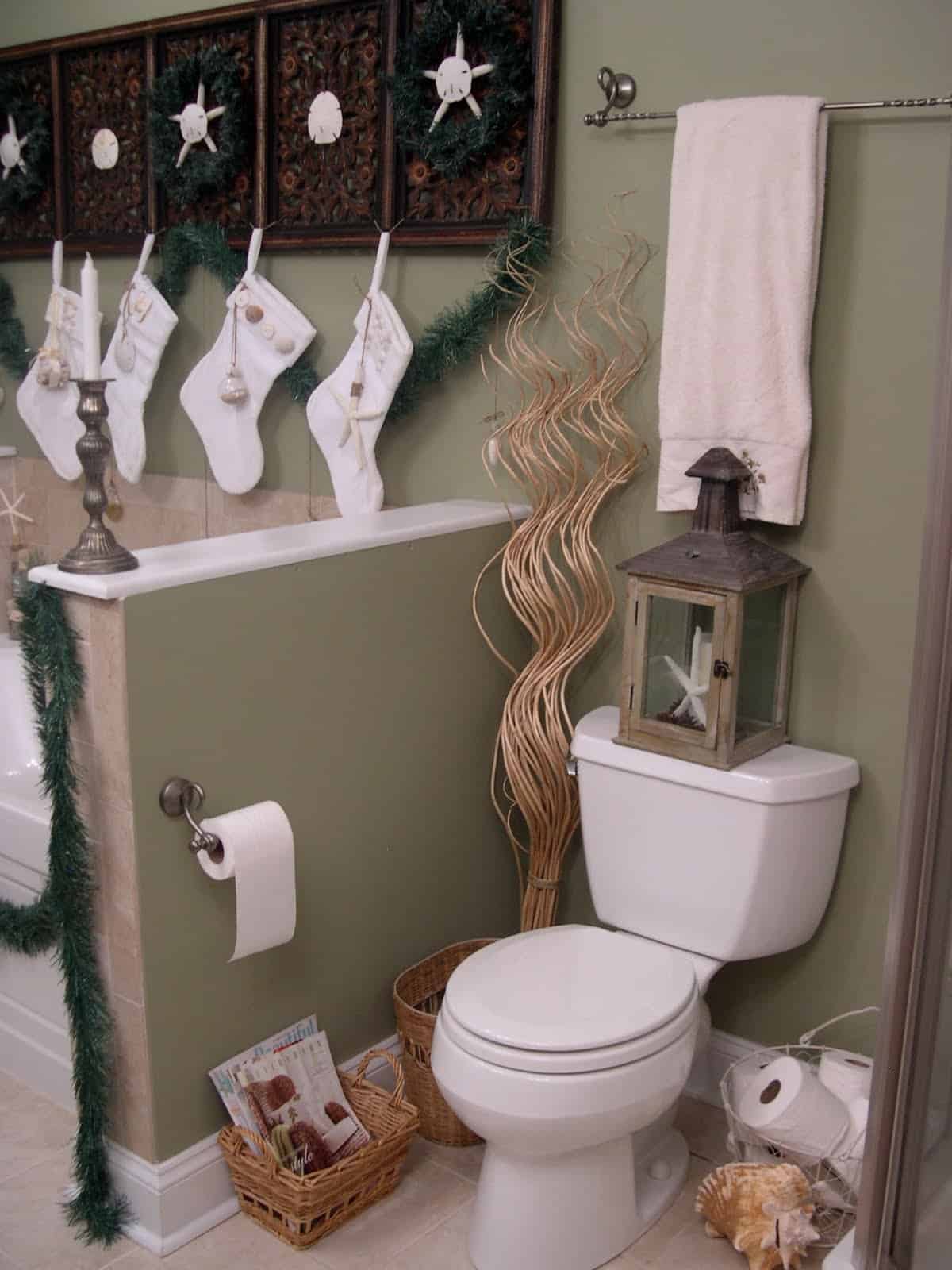 This festive dustbin is going to be everyone's favorite decorative item! Get one if you can for your bathroom and put smiles on many faces.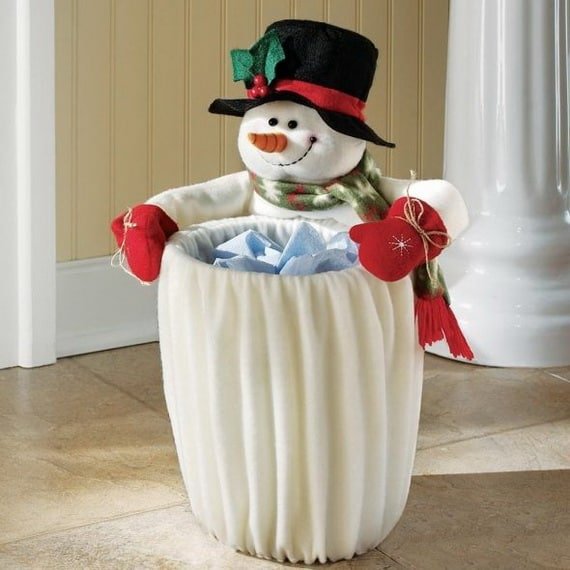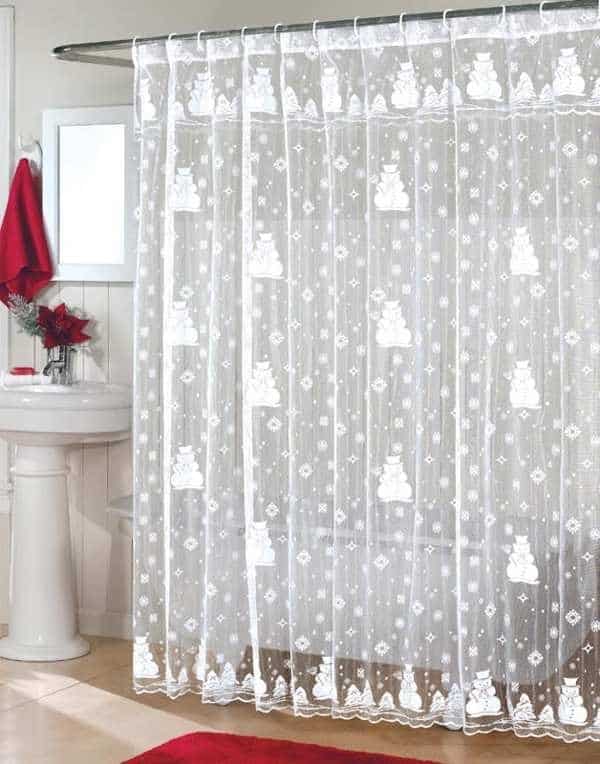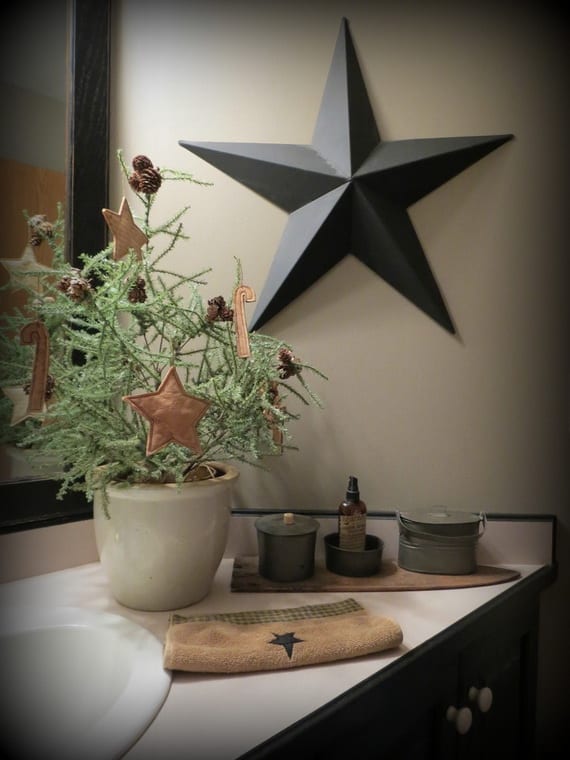 I'm totally in love with this mini Christmas tree in a bathtub! Add some Christmas lights in there and feel the magic in the bathroom too!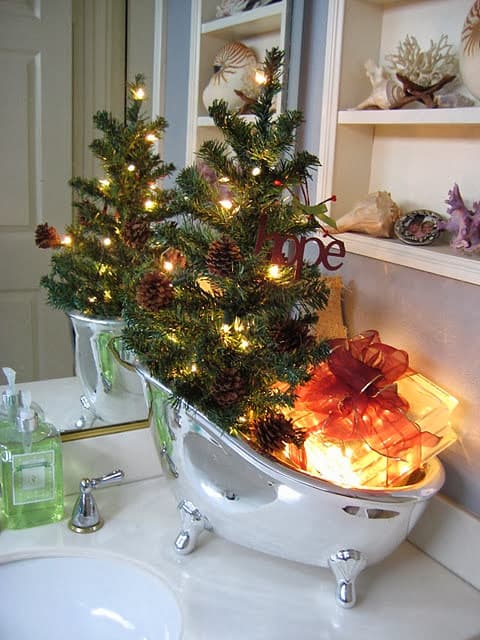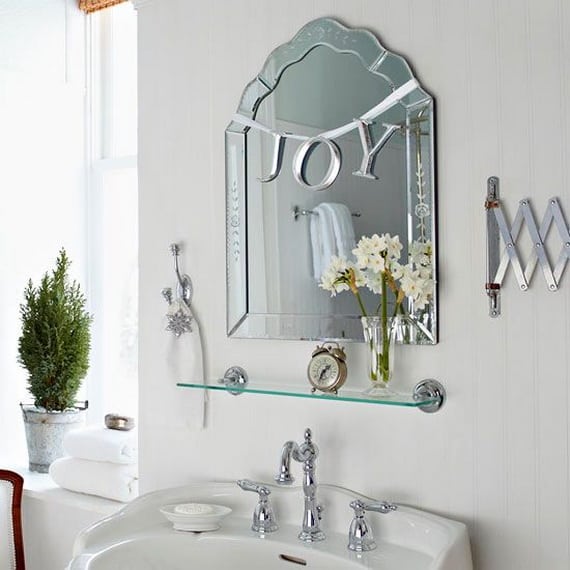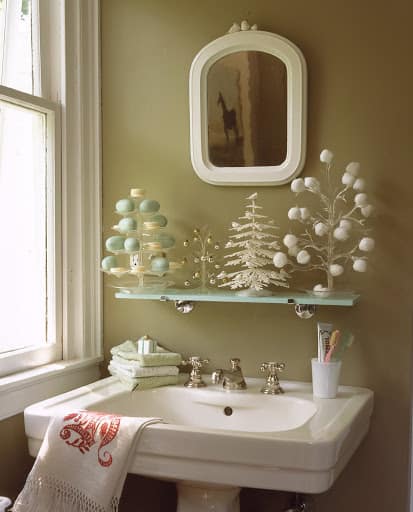 The Christmas berries are also a great addition to your bathroom, so if you have some think about adding them in some unexpected places which will bring joy to the room.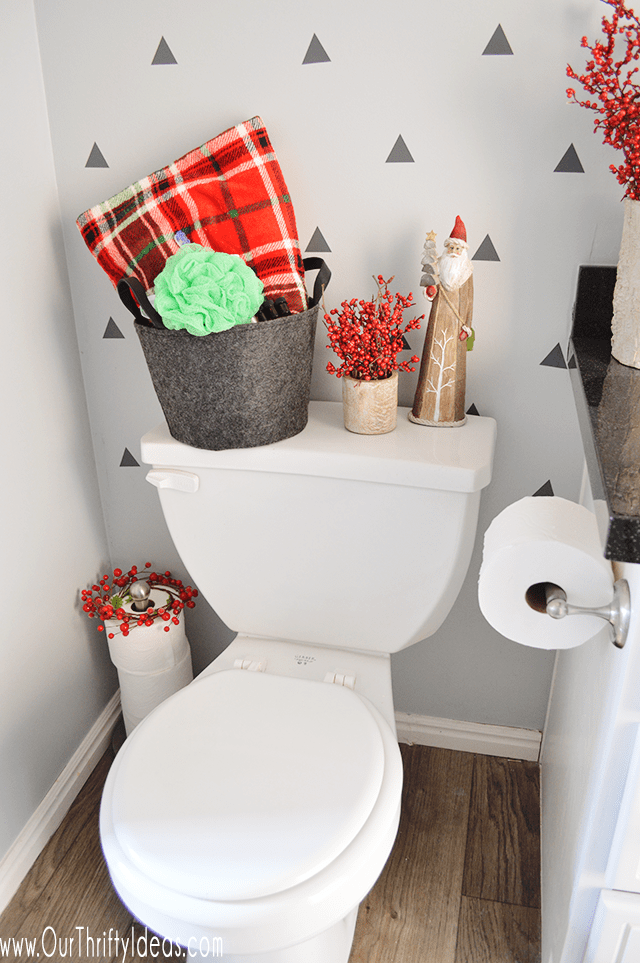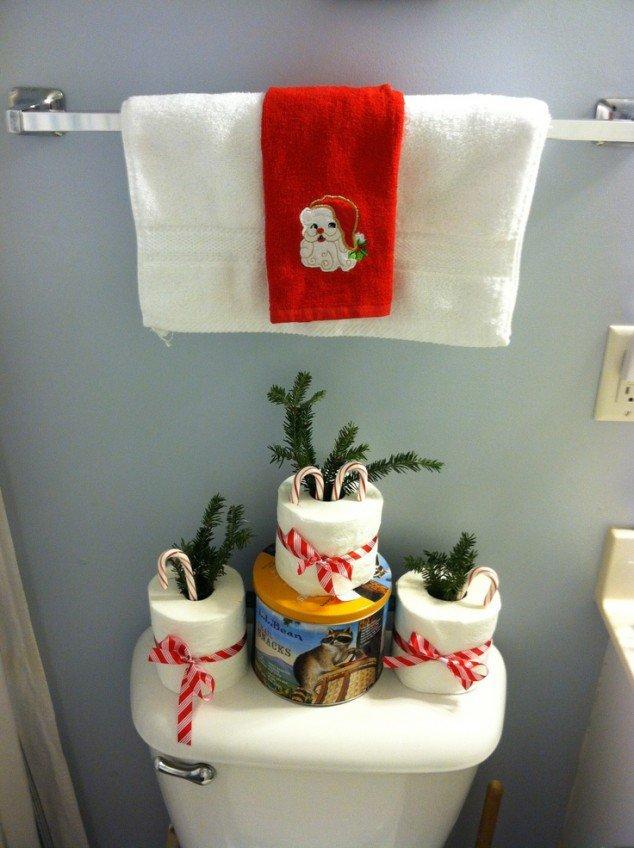 How do you see these rather simple but insanely effective Christmas Bathroom Decorations? We would love your thoughts and decor ideas in the comment section below!
Related Articles
13 Best Paints for Bathroom Ceilings.
99 Super Cool Shower Curtains to Transform Your Bathroom  
111 World`s Best Bathroom Color Schemes For Your Home
13 Best Electric Towel Warmers  
14 Awe-Inspiring Ceramic Christmas Decorations
19 Christmas Tree Paper Decorations for Delicate Look
12 Best Christmas Glass Tree Toppers for a Jolly Xmas
14 Best Star Christmas Decorations for a Shiny Christmas
14 Best Christmas Tree Lights to Consider This Year
Learn How to Store Icicle Lights After Christmas
19 of the Best Candle Gifts Sets & Baskets for Epic Presents | Candles Gift Guide 101
17 Burlap Ribbon & Wreath Options