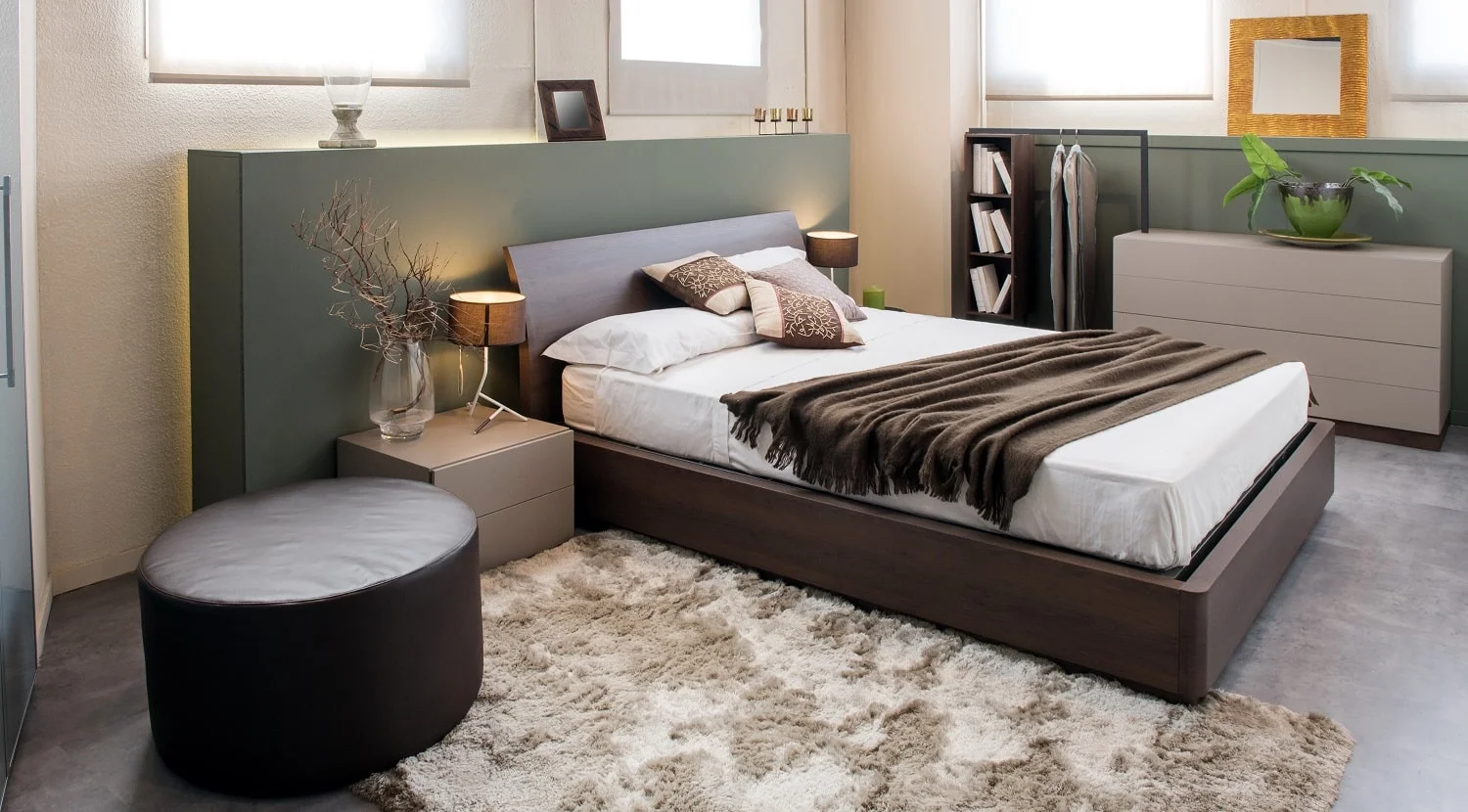 Keeping a small bedroom clean and tidy isn't easy. Right?
Well, in our opinion, it's almost next to impossible. With no extra space for furniture or to store essential items, the compact area is bound to get cluttered and messy.
But this can be avoided. How? It's really simple! Instead of cramping up your room with cupboards and cabinets, just opt for an ottoman bed. It will solve all your problems related to space and clutter within no time whatsoever, thanks to its built-in storage system and compact design.
Seeing its popularity and functionality, we decided to take you through an in-depth analysis of an ottoman bed. For this reason, we've come forward with this informative and comprehensive guide, where we address two primary questions to know whether it ticks all the right boxes.
Firstly, what is an ottoman bed? And secondly, how to use them?
So, without further ado, let's get straight to the deets.
What Is An Ottoman Bed?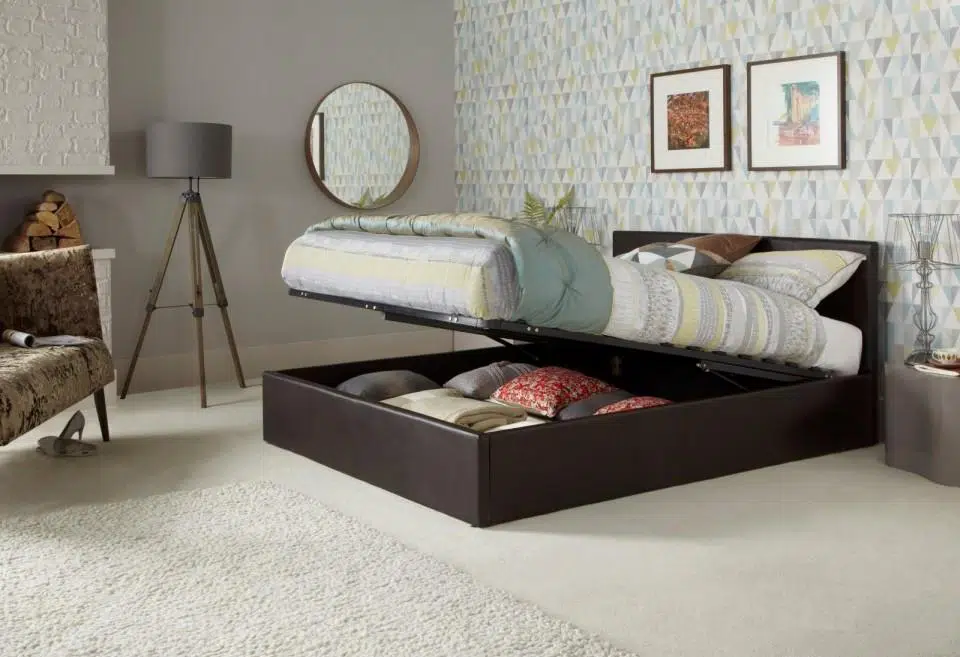 We'll begin our informative guide by answering the most crucial question – "what exactly is an ottoman bed?" Well, it's a bed that comes with a built-in hidden storage system beneath the mattress. You can access this storage space using the hydraulic lift system, which allows you to lift the top of the bed, either from the foot-end or side.
Unlike regular bed frames, ottoman beds have no empty space underneath them. Instead, their attractive bases feature seamless finishes to enhance the modern aesthetics of your room. What's more? The built-in storage space helps in decluttering your compact bedroom.
Origin Of Ottoman Beds
Now that you've understood the basic concept and design of an ottoman bed, it makes sense to know more about its origin. That being said…
It's interesting to note that the modern-day ottoman bed that's available in a variety of styles has come a long way since its inception in Turkey. In fact, the term "ottoman" itself was derived from its place of origin – the Ottoman Empire. This was a ruling power founded during the thirteenth century.
By the end of the eighteenth century, the distinctive design of ottoman furniture comprising footstools, wooden chests, and beds became immensely popular. And since then, manufacturers have been customizing upholstery, finishes, colors, and storage spaces to create standout statement pieces to suit modern and traditional tastes.
Opening Of An Ottoman Bed
As mentioned earlier, ottoman beds utilize a gas hydraulic lift system, allowing you to easily open or close the top of the bed for accessing its built-in storage. In this section, we'll be discussing the two primary opening mechanisms of this type of bed.
Foot-End Opening
The foot-end opening ottoman usually opens from the end of the bed's base. That being said, there are two types of ottoman beds based on their foot-end opening mechanism.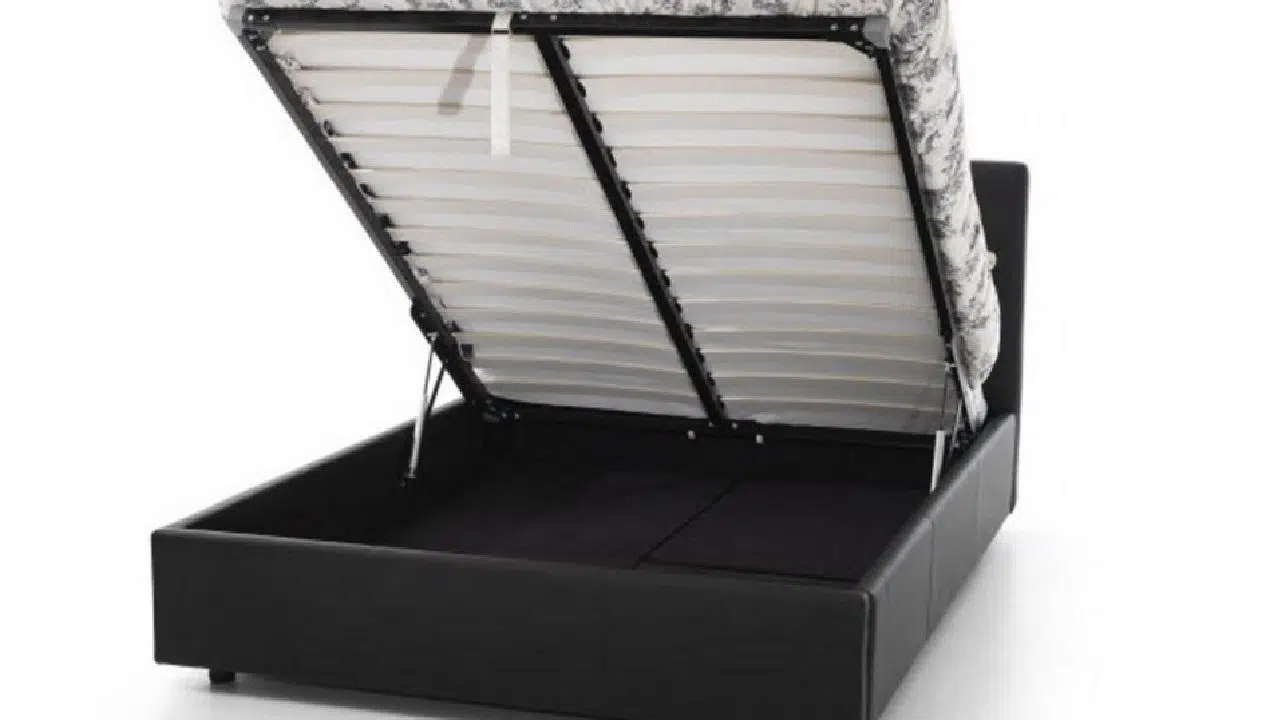 A full ottoman is hinged from the headboard. So, when you open the storage space, it raises the foot of your mattress to the ceiling.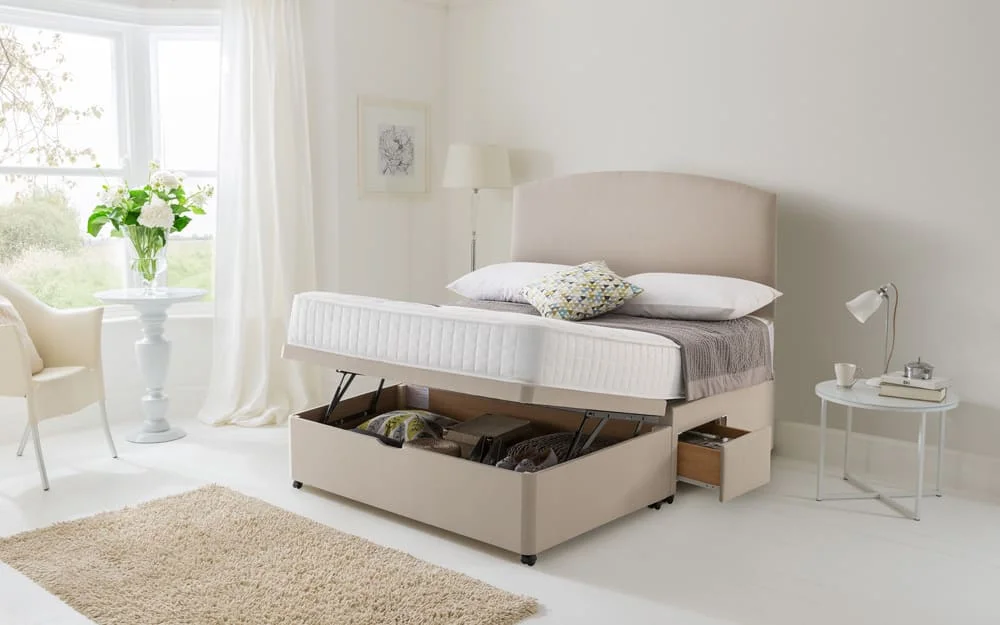 Unlike the previous type, a half ottoman is hinged in the middle of your bed, opening only halfway. You may install drawers in the unopened section to maximize storage in a room with a slanting ceiling.
Side-Opening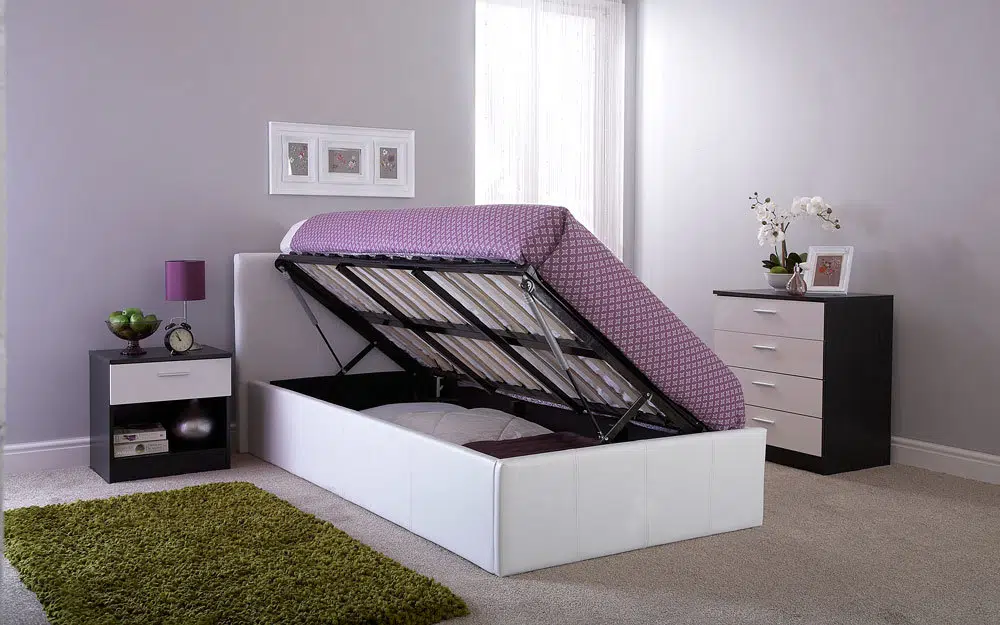 These Ottomans open from the side, instead of the foot-end of the bed, allowing you to access the entire storage space from one side. You may consider opting for these beds depending on the placement of the bed and the area around it.
How To Use An Ottoman Bed?
Just like any other bed, ottomans are constructed with lightweight frames and robust fittings to ensure maximum comfort and support to your body. But that's not all it's used for. There are a ton of benefits of an ottoman bed, provided you utilize its functions to the fullest.
In this section, we'll be discussing how you should use an ottoman bed. So, without further delay, let's get going!
A Comfortable & Supportive Bed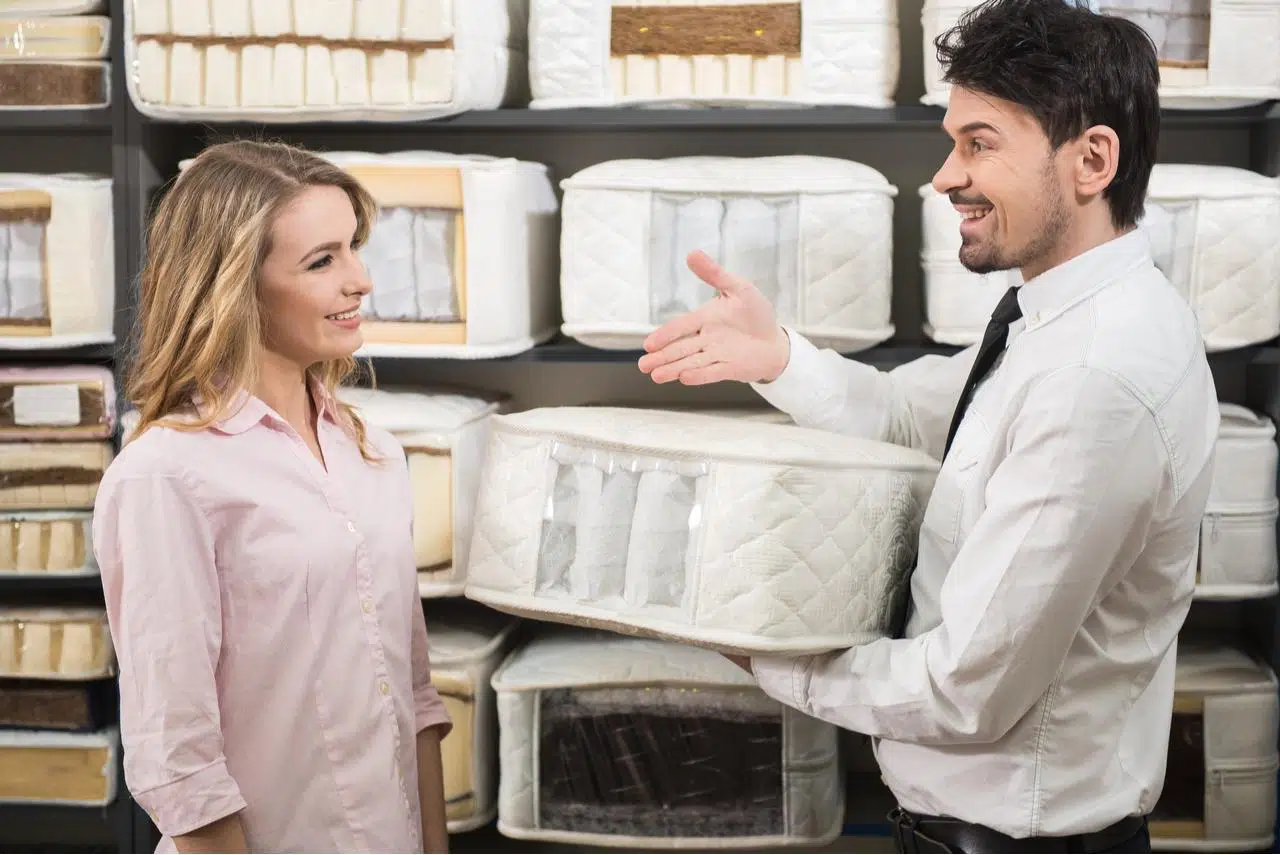 First things first, it's imperative to use an ottoman bed how it's intended to be used, i.e., as a comfortable and supportive bed. The frame itself plays a vital role in determining the overall comfort level, but like any other bed, an ottoman needs a mattress for the purpose.
You'll need to consider certain factors while choosing the right mattress for your ottoman bed, such as the level of firmness, material, or if you want to go for latex or allergen-free variants. That said, it's advisable to choose a lightweight option to make sure the gas hydraulic system works smoothly.
Traditional metal-sprung variants tend to be heavier, restricting the opening mechanism. But even then, if you're set on going for this mattress, we'd suggest looking for a slightly thinner one.
For Decluttering Your Room
The built-in storage space of an ottoman bed plays a significant role in changing the appearance and feel of your bedroom. It gives you the opportunity of decluttering the room with minimal effort.
You can use the bed to keep all your essential items, including towels, beddings, and linens such as sheets, pillows, and duvets inside its storage space. That's not all. It also enables you to store away seasonal and occasionally used items like blankets and curtains.
Being contained within a closed space, you won't have to worry about them gathering dust. In fact, all your valuables will remain clean, even if enclosed for over a year, while you get to unwind in a calm and tidy space of your own. You won't even have to bother pulling out boxes from under the bed for regular cleaning.
Use It In Smaller Rooms
Extra storage space always comes to our rescue at the time of need. However, modern apartments and homes are being made to meet smaller specifications, leading to a shortage of sufficient space.
To overcome this, you should use the space underneath ottoman beds, especially in smaller rooms and apartments. They serve as excellent space-savers, allowing you to store all your essential items.
You may not have additional space for extra furniture in a guest room, loft room, or even a box room. Ottoman beds are perfect for these areas of your home as they help reduce the reliance on extra storage.
To Enhance Home Decor
Ottomans aren't just clever built-in storage systems in a bed frame. Available in a variety of styles and finishes, you can use them to add a touch of elegance and sophistication to your overall home decor. The standout bed can also be customized to meet your personal style requirements.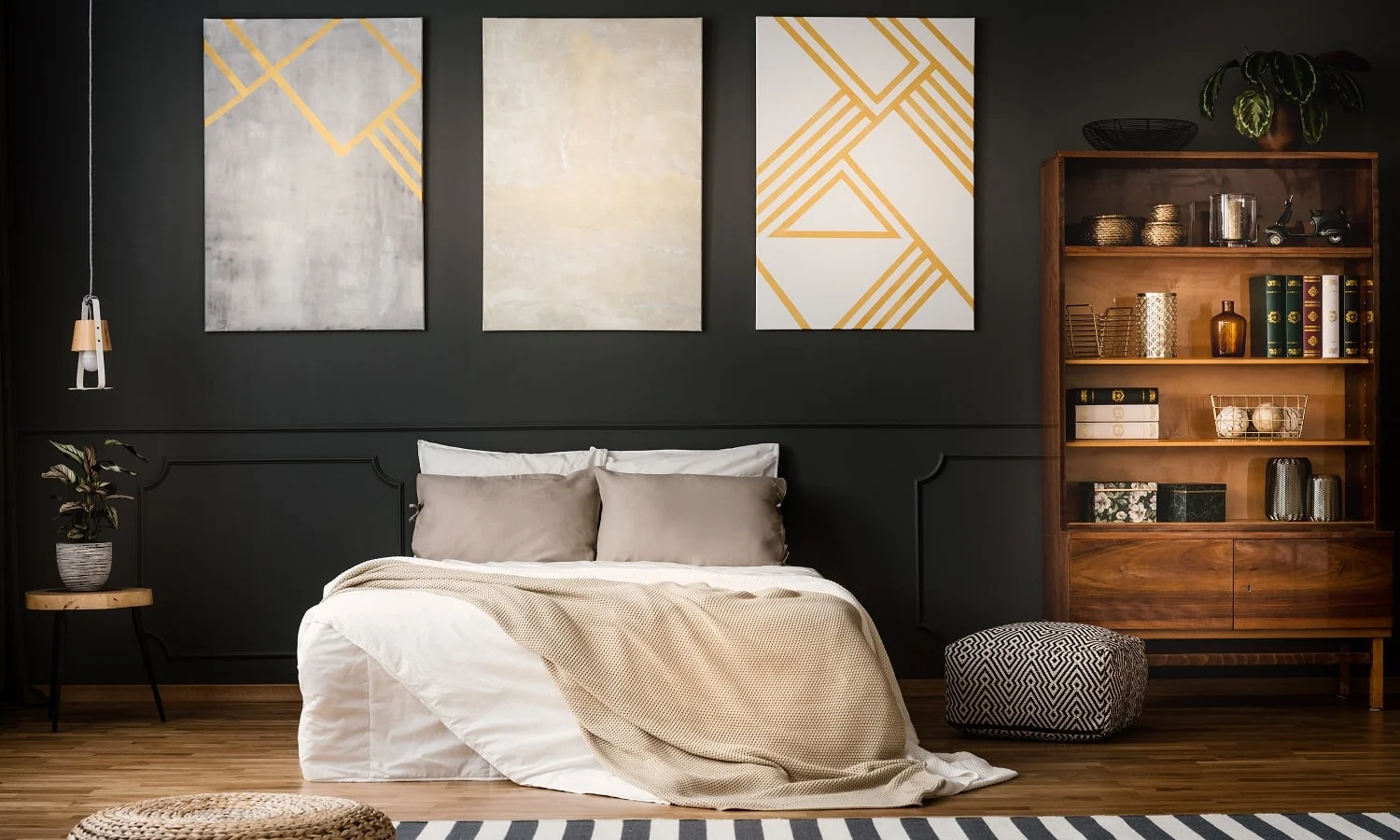 Final Words
Ottoman beds come with sturdy construction that offers greater weight load and storage capacities than most storage beds, such as divans. It requires minimal space and can be used to declutter compact bedrooms.
Furthermore, the bed frame is capable of delivering optimal support and comfort. However, you'll need to invest in a good quality and lightweight mattress if you wish to enjoy restful sleep in a calm and tidy environment.
To sum up, there's no doubt that ottomans are comfortable to sleep in. But you can also use this highly functional bed to ensure several other benefits. On that note, we now come to the end of our informative guide.
With this, we'll take your leave. Till next time!
Related Articles
12 Ways To Put Your Bedroom Corner Space To Good Use
29 Brilliant Easy to Build DIY Platform Bed
21 Mindbogglingly Beautiful Fairy Tale Bedrooms for Kids
21 Super Small Nightstands Ready to Fit in Petite Bedrooms
37 Simply Spectacular Tree Bed Designs to Pursue
Recycled Pallet Bed Frames – DIY Pallet Collection
15 Creative Small Beds Ideas For Small Spaces
30 Small Bedroom Interior Designs Created to Enlargen Your Space
37 Smart DIY Hanging Bed Tutorials and Ideas to Do
Bedroom Christmas Lights Ideas For A Cozy Atmosphere
32 Dreamy Bedroom Designs For Your Little Princess
100 Inexpensive DIY Headboard Ideas for Your Bedroom Design
47 Stylish Floating Bed Design Ideas
53 Incredible Hanging Beds to Float in Peace
33 Epic Navy Blue Bedroom Design Ideas to Inspire You
6 Best Vacuum Cleaners for Mattress  
10 Best Full Size Bed Frame Reviews