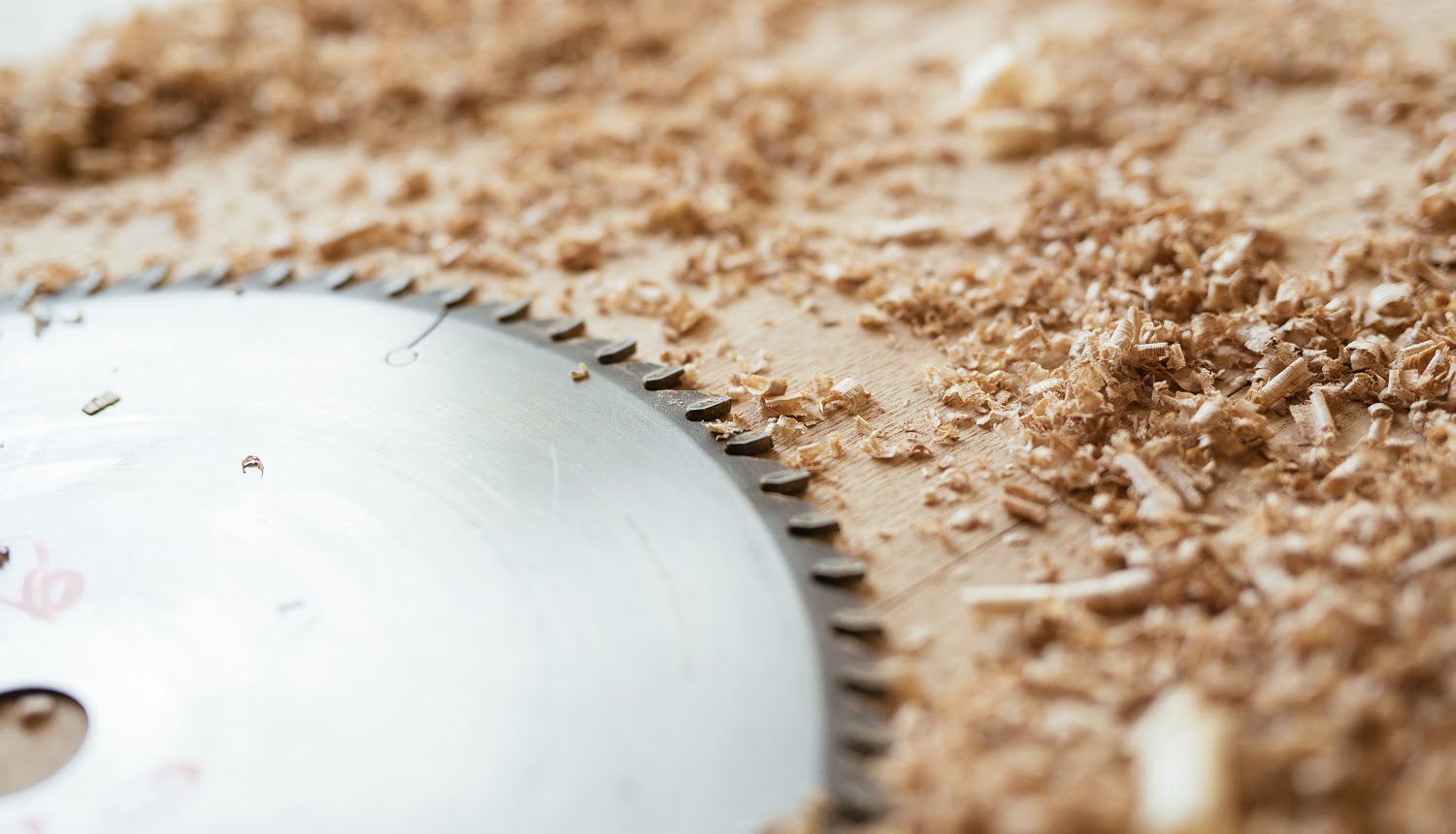 A table saw is undoubtedly one of the best innovations in the woodworking arena.
From cutting thick wooden frames to finally polishing and shaping them, table saws come in handy for a great number of tasks. And, in this era of DIY, where woodworking and home improvement have become quite synonymous, adding a saw to your inventory is an excellent idea.
However, in case you are a bit unfamiliar with the tool and looking for some information on how to choose the best one, we have an extensive guide for you.
We also acknowledge that today's industry is incredibly dynamic, and upgraded models are coming out every day with modern technological advancements. And that's probably why you are here – to know which product will best suit your needs.
So, let's get started with the reviews, shall we?
Portable Table Saws for Fine Woodworking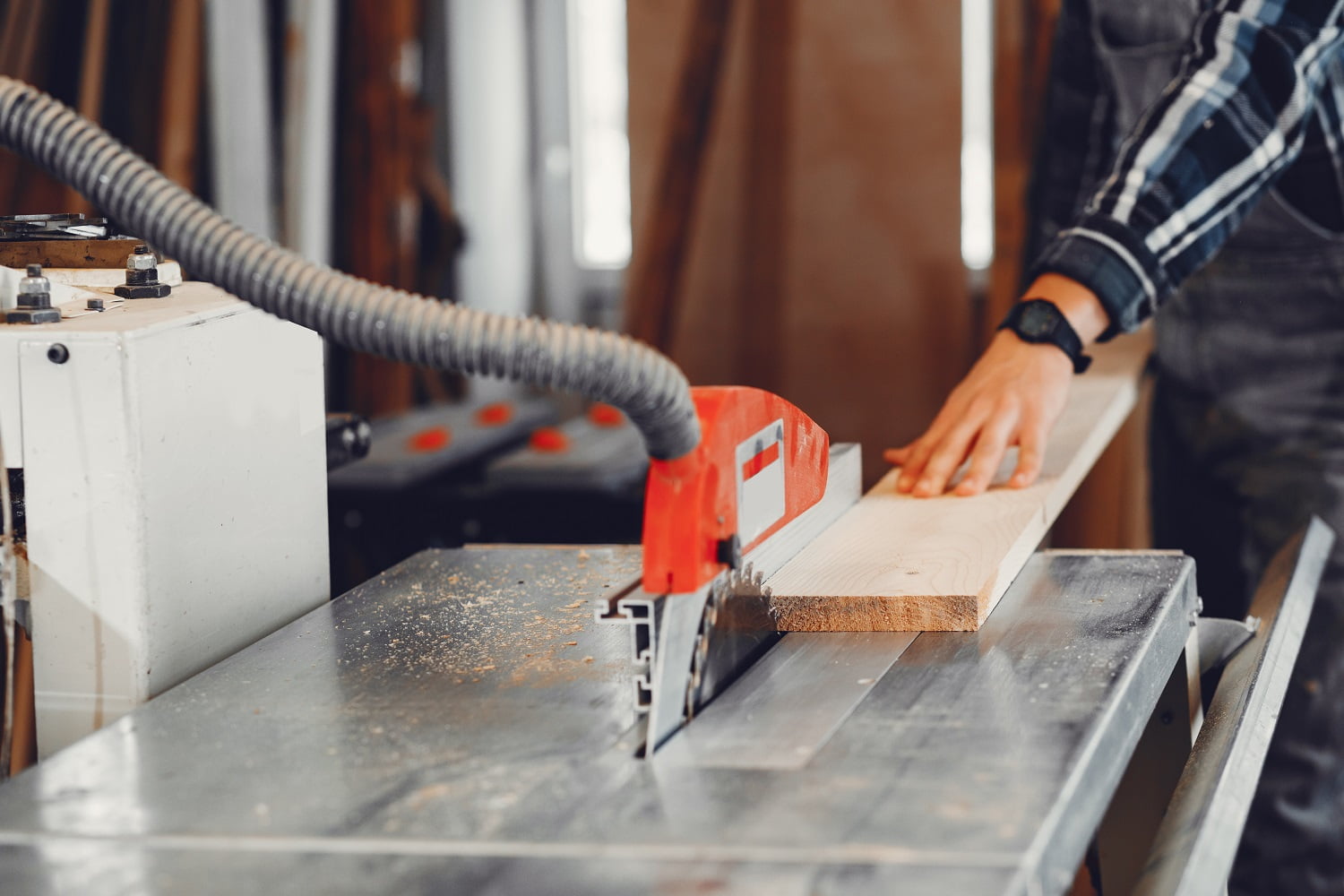 Dewalt is globally recognized as one of the most reliable manufacturers of construction and power tools. Their air-compressors, wire strippers, circular saws had already gained a significant following in the American households. And the company has again struck the right chord with this highly efficient and versatile table saw.
Why Did We Like it?
The DWE7491RS model is a newly upgraded version of the 744 and 745 series and comes with a host of nifty features. One of the most noteworthy aspects of the model is its improved blade that delivers 3,850 to 4,800 revolutions per minute.
As we all know, the smoothness of cuts is the name of the game when it comes to Dewalt tools. So quite naturally, the biggest selling point of this model lies in its improved fence system, which helps you slice through the workpiece with accurate precision. You can also make use of the flip-over ripping fence for narrow rip cuts.
What's more, the tool comes with a 15 Amp motor that delivers optimum power and helps you cut through hardwoods quite easily. This makes it an ideal tool for those who suffer from arthritis and other bone degenerative diseases, as it does not fatigue the hand.
Most importantly, we would like to mention that the DWE7491RS comes with some useful safety measures. Thanks to the blade guards, miter gauge, and push stick, you can now get faster, smoother, and accurate cuts without worrying about getting injured in the process.
What Could've Been Better?
We were a tad bit disappointed to see that the product doesn't include all the necessary accessories. However, considering serious DIYers and professionals, who frequently engage in extensive woodworking jobs like buying their own set of accessories anyway, this isn't really a dealbreaker.
Pros
Comes with a 15 Amp high torque motor

Cuts pressure treated hardwood and lumber easily

Delivers 4800 RPM

Rack and Pinion Telescoping Fence system
Cons
Does not come with the necessary accessories
We believe every professional in the construction industry considers Bosch tools as a vital part of their workbench arsenal. The primary reason behind this bias is the fact that their devices come with impressive engineering and reliability. And this table saw isn't any different.
Now, let's see if this product can be a worthy addition for you.
Why Did We Like it?
We were pleasantly surprised to see that the model addresses almost each and every specification professionals look for in their job-site table saw.
Have you grown sick and tired of the standard saws where the accessories keep falling off the table or demand separate storage systems? Well, then you will be happy to know that this convenient model holds each of the accessories onboard and keeps them securely balanced in the middle of the box.
Additionally, the model is also very lightweight (it weighs only 52 pounds) and comes with a portable handle that makes it easy to carry around the workplace.
Coming to its power, 15 Amp motor is complimented with a square lock rip fence that promotes cutting consistency and allows you to slide along the saw rails with ease. Also, to satisfy all your cutting needs, the machine features a 5000 no-load rpm motor, and 24-tooth carbide blade saw for smooth performance.
Furthermore, the device is also quite durable. It comes equipped with a well-greased gearing system that reduces wear and tear significantly. It also includes hardened steel blades that can withstand extremely harsh impacts and deliver long-lasting performance.
What Could've Been Better?
We want to mention that you will need to stick your hand really deep inside the blade cavity in order to make any custom adjustments with the riving knife. So, it goes without saying (well, we are going to say it anyway) that you must ensure to disconnect the power and wear precautionary gloves while making any adjustments to keep your hand out of harm's way.
Pros
Provides ultimate portability and mobility

Features durable materials

Comes with a square lock rip fence

Features a tool-free dust chute
Looking for a versatile tool that makes up for a comprehensive workplace? SKIL 3410-02 can be your way to go. This powerful table saw is preferred by professionals and DIYers alike, as it delivers premium performance within a pocket-friendly price range.
Why Did We Like it?
Starting with the basic features, the 15 amp motor delivers a pretty decent performance, making the 3410-02 an ideal option for tackling heavy-duty projects.
Also, it includes a convenient EZ measurement system and self-aligning rip fence that help you maintain precise settings and measurements of cuts. So, with this machine installed in your workplace, you can expect to achieve accurate cuts regardless of the hardness of your workpiece.
Not to forget, the device also includes useful accessories like blades, miter gauge, blade wrenches, secure mount system, fold stands, etc. saving you from the hassle of buying each of the components separately. The steel folding of the stand is also extremely durable and built to handle the wear and tear of rough usage.
Noteworthy to mention, the device allows a cut height of 3.5 inches that helps it to slice through '4x material' in a single pass. And with its improved Quick-Mount system, you will be able to set it up within seconds without wasting too much time for installation.
What Could've Been Better?
The only factor that bothered us a bit was the poor design of the tightening knob. Some users reportedly said that the knob adjustments fail to produce dado cuts, and also you might end up damaging the knob if you apply too much pressure on it while turning.
Pros
Comes with a 20inch-26 inch cast aluminum table

Has a 3.5-inch cutting capacity

Made up of heavy-duty steel

Has EZ view measurement system
Cons
The adjustment knob is not up to the mark
If the adjustment knob of the previous saw was a bit of a turnoff, let us introduce you to this reliable model from Genesis. This high-functioning table saw makes working on hardwood a sheer pleasure with its cutting accuracy and user-friendly features.
Why Did We Like it? 
To begin with, the first thing that caught our attention was how sturdy and well-built the model is. It packs a strong motor that generates 4800 revolutions per minute, allowing you to slice hardwood with ease and also maintain the precision of cuts. 
Also, the powerful motor is complemented with a carbide-tipped blade of 10 inches that enables you to make a wide variety of cuts. Starting from rip cuts, compound cuts, crosscuts, bevel cuts, to making miter cuts for molding timber, the superior blades can tackle it all. It also comes with a rocker switch, a quick shut-off cover as well as an overload auto shut-off protection with a reset switch, adding to your convenience.
And, coming to its most convenient features, the 20x 20-inch die-cast aluminum table makes working on large timbers a sheer joy. What's more, you can also attach a sliding extension table of up to 24 inches to make your comprehensive workspace doubly efficient. 
What Could've Been Better?
Despite featuring such amazing functionalities, the unit comes with some minor flipsides which we hope the manufacturers will fix in the future models. Firstly, we feel the quality of the blade control handle could have been better. Secondly, the product description doesn't specify whether the 2-year manufacturing warranty is applicable for international buyers as well.
So, in case you do not live in the USA, make sure to check out whether the warranty is valid for your country.
Pros
Has a strong 15 Amp motor

Comes with a rocker On/Off switch

Features a massive die-cast aluminum table

Produces mitered cuts of up to 45 degrees

Features a Self-aligning rip fence
Cons
The blade control is not up to the mark

The warranty might not be valid for international buyers
Bosch returns to our list with another top-notch model that serves as a complete package of durability and functionality and also comes at a pocket-friendly price range. We were lucky to have hands-on experience with the device and are pleased to tell you that besides some minor pitfalls, it fared quite well in terms of most of our scrutiny measures.
Why Did We Like it?
To begin with, this innovative table saw is equipped with a collapsible stand, allowing you to adjust its height as per your requirements. The other USP is its pneumatic wheels, which make it apt for outdoor job sites that demand mobile tools. However, these are just the tip of the iceberg.
Coming to the core functionalities, the cutting mechanism of the saw is enhanced by the advanced SquareLock rip fence that delivers precise cuts every time. Impressively, this advanced engineering also makes the device suitable for one-handed operation. All you need to do is simply glide along the rail, and it will rip through all forms of hardwood, including maple, white oak, etc. like a breeze.
Moreover, its 15 Amp massive motor comes with a Soft-Start Circuitry that quickly ramps-up its operating speed and also plays a vital part in minimizing overload. What helps it achieve this difficult feat is its unique circuit system that quickly manages the motor start-up intensity.
Additionally, we loved its smart guard system that includes an adjustable riving knife, a barrier device guard, and an anti-kickback device, guaranteeing optimum safety.
What Could've Been Better?
However, we didn't like the fact the device doesn't come with a filtered cover, which causes it to get jammed up by sawdust after every use. This also makes it difficult to raise or lower the saw, and you will need to keep cleaning the threaded rod every now and then to maintain its functionality. We hope the manufacturers fix this issue immediately.
Pros
Features an innovative gravity rise collapsible table

Comes with 8-inch pneumatic wheels

Allows single-handed operation

Comes with a 3650 no-load RPM motor
Cons
Does not include a filtered cover
Makita is yet another brand that needs no prior introduction when it comes to durable and reliable tools that deliver amazing functionality. The manufacturers are known for constructing superbly handy products that come with a host of compelling features, and the Makita 2705 is no exception.
Makita 2705 10" Table Saw
Powerful 15 AMP motor delivers 4,800 RPM for improved...
Large cutting capacity (3-9/16" at 90° and 2-1/2" at 45°)...
Why Did We Like it?
One of our most favorite things about this saw is its one-of-a-kind motor system that makes this tool ideal for intense woodworking projects. The device owes its proficiency to its 15 Amp motor that delivers 4800 RPM, helping you to cut and rip those wooden tables quickly and efficiently.
And not to forget, it is also equipped with a riving-spreading and two anti-kickback pawls that can be adjusted to three different positions. This helps you produce different types of cuts, i.e., through, non-through, and dado continually, without having to pause frequently between work to adjust or remove the throat plate.
Coming to the nitty-gritty, the saw is designed with a large on/off switch and an easy-to-read scale that promotes smooth and hassle-free operation. You will also be pleased to know it comes with adequate storage capacity to hold almost all the commonly used professional accessories like push stick, wrench, rip fence, safety guard or dado blade, etc.
What Could've Been Better?
The only thing that kept it from scoring 5 stars is the bulky size that makes it rather difficult to lift and carry the saw around. Other than that, the device is truly an excellent option to consider if you are on the lookout for a durable and affordable model that comes with a highly impressive range of features.
Pros
Comes with a powerful 15 Amp motor

Has two stowable anti-kickback pawls

Comes with an adjustable riving system

Promotes tool-less installation and removal
Cons
Weighty model and a bit difficult to carry
Dewalt keeps showing up in our list as it has earned a respectable position in the woodworking industry with its versatile table saws that come with excellent safety features. And like most Dewalt tools, the DWE7485 also delivers superior durability and functionality at an affordable price range.
Why Did We Like it?
Let us tell you right off the bat here, this remarkable model is an all-new version of the previous DWE7480 model and comes equipped with some highly convenient upgraded features.
We were fascinated by the safety system the manufacturers have included in the device. While most standard table saws fail to combine safety measures with user-convenience and quality, Dewalt does it with ease.
Now you can finally bid adieu to the days of constant stress and anxiety of losing a finger or two while using table saws. The safety system of this innovative tool includes a blade guard assembly, push sticks, and many more to protect you from accidental hazards.
Moreover, the manufacturers also included a rack and pinion fence assembly to ensure the user can handle intricate woodworking tasks with precision. With the telescopic fence rails in place, you will be able to see the exact position where the blade cuts the workpiece, making this an apt tool for completing critical projects with confidence.
The tool also features a riving knife that restricts kickbacks and ensures the workpiece does not pinch the backside of the blade. This anti-kickback mechanism protects the edges from damage, thereby enhancing the longevity of the tool.
What Could've Been Better?
While there wasn't any functional difficulty with the device, many customers have reported the unit is not that easy to assemble and doesn't come with clear instructions. This means you might need to call a professional to help you install it initially and, as a result, end up spending a bit more than the budget.
Pros
Comes with excellent safety systems

Features a rack and pinion fence system

Has 24.5 in rip capacity

Comes with an accidental restart mechanism
Cons
Assembling the table is not easy
Millions of American professionals prefer Rockwell due to its heritage of manufacturing highly durable and versatile products that showcase superior engineering. And if you are looking for a budget saw that comes with a host of amazing features opting for the RK7323 can be a wise decision.
Sale
Why Did We Like it?
Frankly, what made us interested in this model was the fact that despite featuring a compact design, the tool does not compromise on its functionality. It is one of the most affordable tools in our list, and we have no qualms saying it sets the bars high in terms of versatility for even the premium-priced ones.
With this amazing little bird in your workbench, you won't need to keep looking for different accessories and blades for making rips, scrolls, or miter cuts. Thanks to its tool-free blade changing mechanism and the 5-piece blade set, you can now cut through ceramic tile, wood, aluminum, and metal with just one tool. What's more, you can change the blades in simply three seconds without any professional help.
Also, we were pleased to see the tool offers improved control for broader cuts as well. The 3000 RPM motor, along with a large rip fence, hold-down guard and splitter, gives you precise control over the material so that you can get accurate cuts every time regardless of its length.
What Could've Been Better?
Despite featuring highly durable and user-friendly construction, which made us skeptical about this model is that it comes only with a three-year limited warranty. Also, some of the parts of the item sometimes get shipped separately, which might become a bit of an inconvenience for the users.
Pros
Allows instant tool-free blade changes

Has a tabletop handle for easy portability

Features a lightweight design

Includes vacuum ports for dust collection
Cons
Comes with only 3 years limited warranty

Parts are shipped separately
You must have guessed the USP of this model already from the very name of the product, yes, it's the laser! The RK7241S can be an excellent option to consider if you are a beginner looking for premium tools that don't burn a hole in your pocket. Here's a quick glimpse of what the model has in store.
Why Did We Like It?
 The RK7241S is a perfect amalgamation of precision, power, and portability. Crafted for DIYers and professionals alike, the tool ensures to deliver utmost versatility to your workplace.
Its out-of-the-box integrated laser technology provides a cutline indicator that shows where exactly the blade is going to cut the workpiece, thus allowing consistent cutting accuracy. Also, during bevel cuts, the laser line adjusts to the preferred settings and realigns itself automatically, saving you from the hassle of manual fine-tuning.
Also, besides the remarkable laser system, the tool has brought a lot more to the table (pun very much intended). Firstly, we really appreciate its impressive cutting depth of 2-9/16 inches and 3-9/16 inches. And thanks to its robust motor that delivers 4800 rpm speed, cutting through hardwoods becomes as easy as a breeze.
The device also comes with blade wrenches, riving knife, and other useful accessories, which is an added plus.
Additionally, its integrated wheel mechanism, allows you to move the device from your home to the job site or the garage effortlessly.
What Could've Been Better?
Well, honestly, the dust bag is not quite competent at collecting debris, and a lot of it seems to get scattered all around the workplace. Besides that, it is truly a remarkable model to consider at this price range.
Pros
Folding fence delivers wider cuts

Features a one-of-a-kind laser indicator

Comes with a fully assembled trolly stand

Delivers 4800 RPM
Cons
The dust bag is not up to the mark
Here's another candidate that has gained a wide following in recent years with their versatile and durable table saws, Hitachi. Though it costs only a few dollars more than the standard table saws in the market, the functionality you get will be totally worth the price. The product is versatile to its very core and cuts through even the toughest of hardwood with utmost precision.
Why Did We Like it?
No matter whether you are a pro in the construction arena or if this is the first table saw you are planning to buy, the C10RJ won't disappoint. With durable built quality and user-friendly features, it qualifies as one of the most dependable tools in the market.
One thing you'll definitely love about this table saw is its adjustable rip fence that delivers fast smooth and accurate cuts every time. And, as you would expect from any premium tool, the C10RJ includes a tilting mechanism, delivering bevel cuts at 45 degrees at a depth of 2-1/4 inches.
Another reason why we suggest the C10RJ to first-timers is that it comes equipped with some fantastic safety features like a soft start and electric brake.
But for those not accustomed to using table saws, lets elaborate on its usefulness a little. The soft-start slowly and progressively increases the resolving power of the blade to eliminate the chances of injuries during start-up. Plus, the electric brake brings the device to an immediate halt if it detects any danger, thus giving you the peace of mind you deserve to work on your projects confidently.
What Could've Been Better?
But here again, everything would have been perfect if the user manual was not so complicated. Most users commented that even the experts in the field find the manual quite hard to decipher. We hope the manufacturers come up with a solution to this problem real soon.
Pros
Features high-quality and long-lasting components

Comes with a folding stand

Cuts through almost all materials effortlessly

Comes with a 10-inch carbide-tipped blade
Cons
The user manual is confusing even for the experts
One of the best combinations that make a table saw highly convenient is when it is both economical as well as functional. And this 10-inch table saw from the globally-renowned Dewalt comes with all the versatile qualities professionals look for to make a comprehensive workbench.
Why Did We Like it?
The product had initially caught our attention with its superbly flexible and convenient Scissor stand that allows you to set up the device pretty quickly.
Another significant aspect that helped it instantly earn a thumbs up from us was its patented rack and pinion telescoping fence rails. It comes with a 28 inches rip capacity that enables you to make smooth and accurate rips on larger trim and shelving materials.To be precise, the model offers an impressive 3-⅛ inch depth at 90 degrees and 2-¼ inch at 45 degrees cutting capacities.
Apart from that, the DWE7490X model is also packed with some additional perks that help it earn a few more points in our convenience ratings.
 Noteworthy to mention, the device armed with 2-inch dust storage ports that help you keep your space spick and span, saving you the hassle of vigorous cleaning after each project.  Plus, it features a powerful 15 amp motor for cutting lumber and hardwood with absolute accuracy, providing you with satisfying user experience.
Moreover, it is also adorned with a push stick so that you get appropriate protection during work.
What Could've Been Better?
We were upset to see that the manufacturers didn't pay much attention to safety. That is, the unit does not include essential precautionary features like auto shut-off or slow start, so you must be extremely careful while operating it.
Pros
Features a durable and heavy-duty design

Allows tool-free adjustments

Comes with exclusive telescopic fence

Features a rack and pinion fence rail
Cons
Does not come with necessary safety features
Delta is a leading brand specializing in construction tools and accessories and is highly recommended by professionals. We were pleased to observe the manufacturers have a distinct idea of what artisans look for in their table saws and has included each of those aspects in this versatile device.
Also, the cutting capability of the Delta table saw is significantly better than most other high-priced models available in the market.
Why Did We Like it?
Delta Unisaw has made a distinct mark in the field of table saws with their 10-inch Aluminum top table saw that provides vibration-free control and dependable accuracy. The saw and the stand feature a unique one-piece-framework construction where the base of the saw is infused into the roller stand, giving the device more stability.
We were also excited out of our wits to see the attention to detail that has been given in the calibration of blade alignment! Coming to the power side of the equation, Delta comes with a 15 amp motor that delivers 5000 Rpm, which makes the device ideal not only for cutting pressure-treated hardwood but also engineered products like MDF, melamine, etc.
Together, the unique fence system, along with the outstanding motor power, creates a top-notch machine that quickly passes the nickel test. Want to try out this experiment? Well, simply place a nickel on the furthest edge of the tabletop and run the motor at full power. You will see the nickel does not fall off even once during the start-up of the motor and stays in place throughout the running period.
This alone speaks for how much smooth and convenient functionality the tool delivers when operated at optimum power.
What Could've Been Better?
Although the device doesn't leave much room for us to complain about any of its core components, we were not entirely satisfied with its customer service. Most buyers had the same complaint, and many customers have commented that the support team did not respond to their queries on time.
Pros
Features an aluminum tabletop with RH table extension

Has an easy to access ON/OFF switch

Comes with fence and guard storage

Features retractable blades for easy clean-up of the tabletop
Cons
The customer support team is not reliable
The ultimate product on our list, the Skilsaw Worm Drive Table saw, defines convenience, durability, and versatility at its best. Skilsaw is known for manufacturing durable products that stand the test of time, and this robust model will definitely last you for years to come.
Why Did We Like it?
One of the standout features of this table saw is its brass-geared Worm Drive engineering that delivers maximum power and torque. With this reliable beast in your workplace, you can expect clean and accurate cuts regardless of the thickness of the wood you are working on. This is because the motor delivers a massive 5300 RPM arbor speed and immense power for tackling even the most demanding projects with ease.
We were also thrilled to see that every part of its impressive construction screams of performance and quality. Firstly, the saw comes adorned with a die-cast aluminum top and an all-steel roll cage that guarantees smooth transfer of power without succumbing to wear and tear. Also, its core parts, which raise and lower the blades, are made up of durable metal and are capable of withstanding extreme temperature without affecting the tool's functionality.
In terms of convenience, we were glad to note that the tabletop is perfectly flat, well finished as well as spacious. It also comes with a carbide-tipped blade, dust collection port, an anti-kickback device, push stick, and wrench so that your woodwork becomes a pleasurable undertaking.
What Could've Been Better?
We felt that assembling the SPT70WT-01 is not at all an easy task, and most customers had to call a professional to help them set it up initially. We hope the manufacturers will include a clear guide and manual in their future models to solve this issue.
Pros
Includes a dust port and extension table

Stands about three feet off the floor to reduce fatigue

Features a brass geared Worm Drive

Comes with a self-aligning rip fence
Cons
Does not come with a handy user manual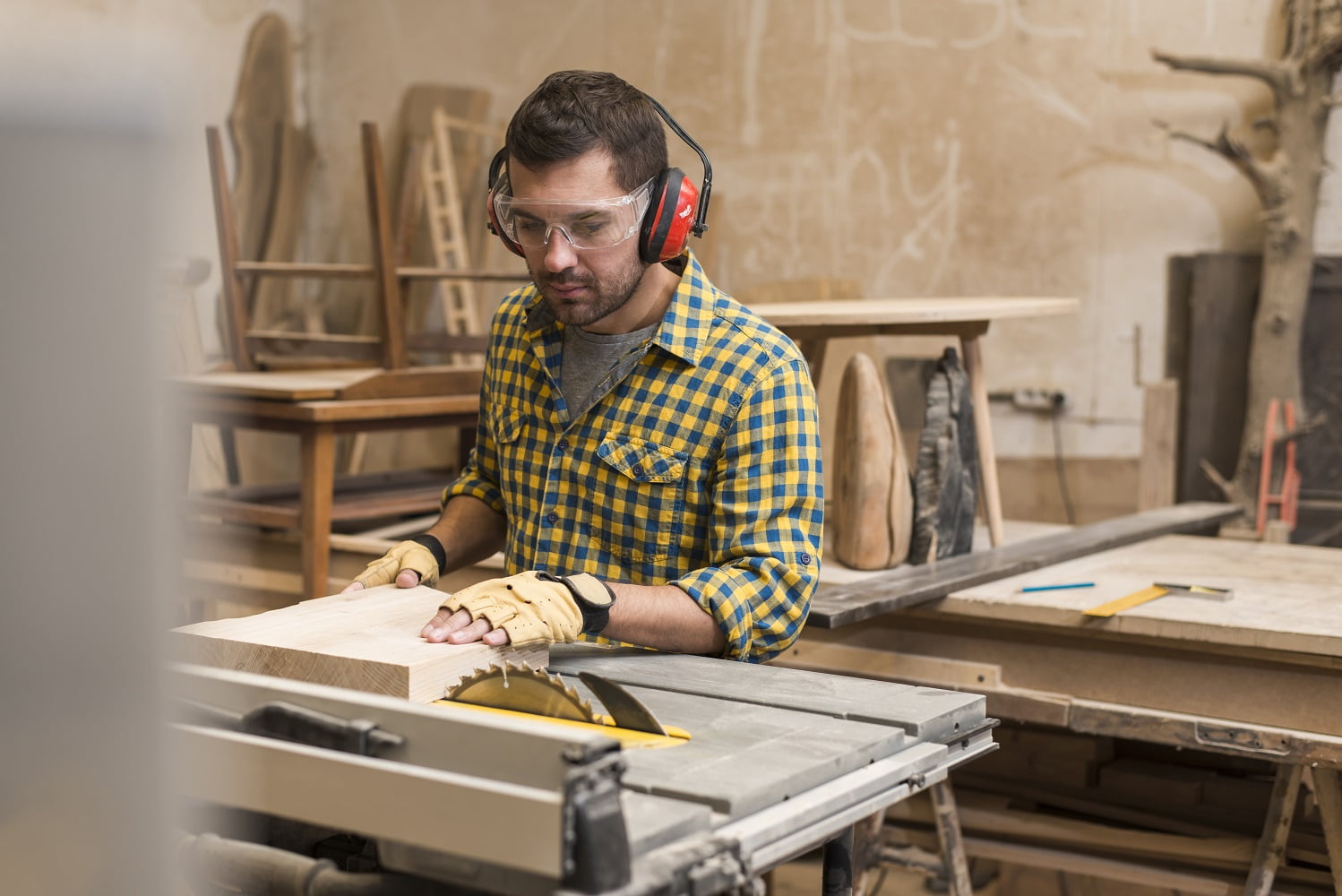 Fine Woodworking Saws Buyer's Guide
Now, was that a lot of information at one go? It's only natural to become overwhelmed with options when you don't know the variables to take into account to land upon the best one.
As the saw is going to be the heart of your construction workbench, it will be essential to consider factors like cutting efficiency, price, ease of maintenance, etc. before you advance to the next step.
Here's a comprehensive guide that covers everything you need to know to pick a table saw tailored to your needs:
Motor Power
Let us tell you right off the bat, when you are looking for the best table saw for professional tasks, its best to opt for the one with maximum horsepower. The cutting efficiency of the table saws keeps varying based on the power of the motor.
Standard portable table saws come with direct-drive 2 hp motors that are quite good at cutting thinner materials and wooden sheets. However, for cutting harder materials and hardwood, you must choose one that produces at least 3 to 5 Hp motor power.
Safety Features
As you already know, your hands are going to be a few inches away from a blade spinning at several thousand RPM. So, in case you are not that keen on losing a finger or two, make sure to buy one with the necessary safety features like a splitter, anti-kickback pawls, blade guards, riving knives, etc.
 You can also look for the ones that come engineered with advanced features like auto-stop mechanism that instantly brings the tool to a halt once it detects skin or clothes nearby.
Accessories
Most of the reputed brands include convenient accessories that improve the overall functionality of the saw. To tackle your workload efficiently, look for handy accessories like table extensions, magnetic on/off switches, dust collection ports, dado blade sets, molding heads, and so on. 
Another thing to take into consideration in case of portable table saws is to ensure whether or not it comes with a caster that locks the wheels and keeps the device stationary while in use.
Table and Fence
In order to produce accurate and precise cuts, you will need a fence system that is perfectly square as compared to the table so that the cuts are smooth and parallel to the edge. Cheaper saws fail to deliver accurate cuts as the fences tend to move out of square as they roll along the table surface.
It's best to avoid these models if you want quality results. We personally prefer a rack, and pinion designs like that of the Skilsaw model as this type of construction locks the fence in place and eliminates the chances of even the slightest misalignment.
Final Verdict
And, this brings us to the very end of this guide. We hope our extensive list of reviews and buyer's guide could give you a pretty balanced idea of the factors that make a high-functioning table saw.
Now that you are armed with the basic knowledge let us do a quick recap of what we think is the best among the top products we selected.
If you're prioritizing safety and durability, we'd recommend you to buy the DEWALT DWE7485 model. We have also enlisted quite a few affordable options like the Bosch GTS1031 and DEWALT DWE7491RS. However, our best budget pick is the Rockwell BladeRunner X2 that delivers outstanding performance in a meager price range.
Have you used any of these table saws before?
Then let us know about your experience in the comments section.
Till next time!
Related Articles
9 Best Benchtop Jointer for Woodworking 
13 Best Wood Routers for Professionals & Amateurs Alike
Simply the Best Stained Glass Ring Saws 
49 FREE DIY Router Table Plans For an Epic Home Workshop
10 Best Shop Vacs For Dust Collection 
Top 10 Longest Pole Saws For Tree Pruning 
13 Best Cordless Oscillating Tools 
13 Best Saw Horses on the Market Today
Different Types of Saws & How to Use Them  
11 Best Bow Saw | Reviews + Buyer's Guide
11 Best Table Saw [Reviewed & Buyer's Guide]
7 Best Cabinet Table Saws [Reviewed & Buyer's Guide]
9 Best Band Saw [Reviews & Buyer's Guide]
7 Best 12-inch Miter Saw Reviews [Buyer's Guide]
13 Best Contractor Table Saws [Reviews & Buyer's Guide]
Best 20″ Chainsaw [Reviewed & Buyer's Guide]
11 Best Chainsaw for Milling Lumber | Buyer's Guide
5 Best Stihl Chainsaws [Reviewed & Buyer's Guide]
6 Sabre Saw Vs. Jigsaw [All You Need to Know]
Bosch 4100-09 Review [A Clear Winner?]
Miter Saw vs. Circular Saw [Differences & Winner]