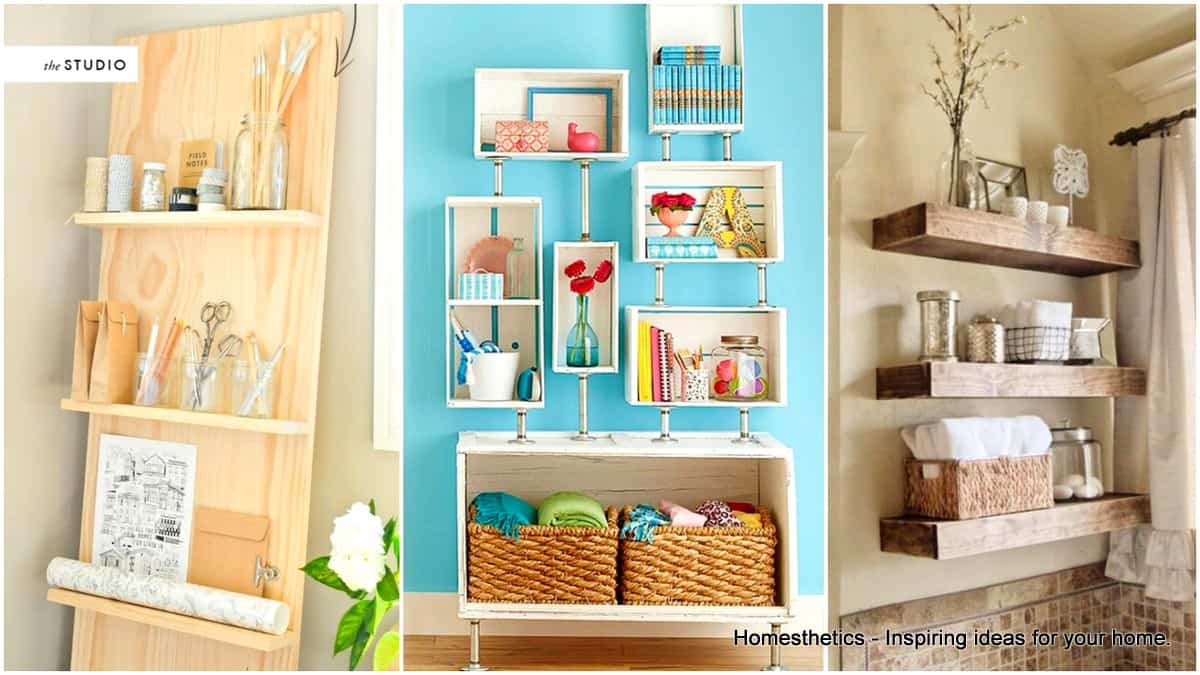 No matter how much you try, you will never achieve that level of home organization where you won't need any extra storage space. There will always be something else that you need to stow away but you don't have the appropriate storage solution. However, you can work on improving the storage and organization potential of your home by constantly adding new and more practical solutions.
Shelves are one of the best ways to add more storage to your home without much hassle, but I am not talking about shelving units that you can buy at any furniture store. No, what I want to show you is a way to make your own shelves that can also become a part of your home decor.
The shelves that you use for storage in your home don't have to be a purely practical piece of furniture. On the contrary, you can use the shelves as parts of your decor in a couple of ways. The easiest way to jazz up your home decor is by displaying decorative items on your shelves. But that's not enough. We are going to show you some rustic shelves that are a decorative piece by themselves. Oh, did I mention that you can DIY them? The rustic shelves that we are going to show you in this collection are actual DIY projects that you can make by yourself.
We've made sure to include tutorials that are going to guide you with step by step instructions. This way you will have no issues building these rustic shelves for your home. At first, working with wood might seem like a really difficult task but the projects that we've included really only require simple operations. There is nothing complicate at all so you have nothing to worry about!
DIY Rustic Shelves Ideas
1. Use reclaimed wood to create these classic farmhouse flair shelving unit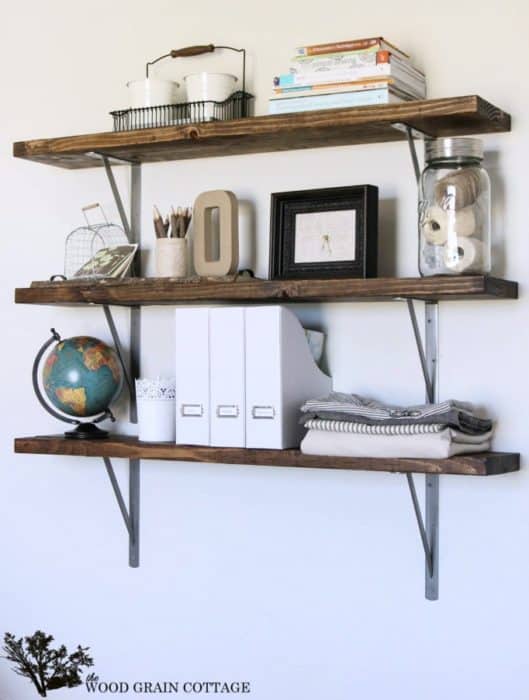 2. Create floating rustic shelves that will be as beautiful as they are practical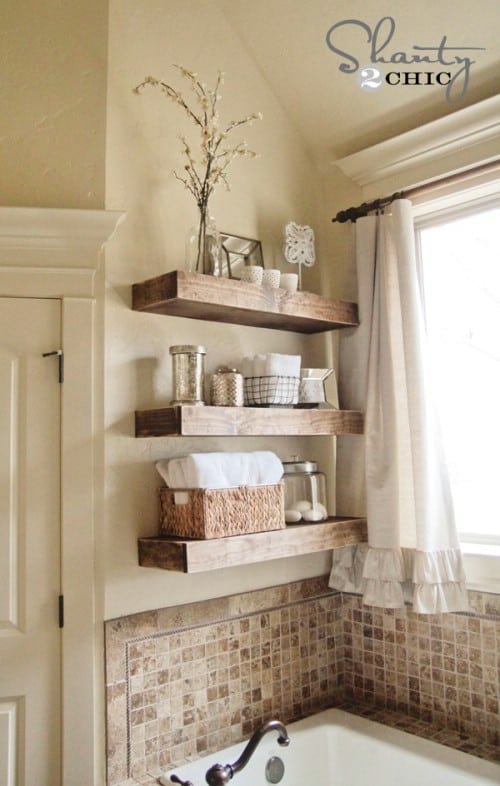 3. Build this hanging bathroom shelf for as low as 10$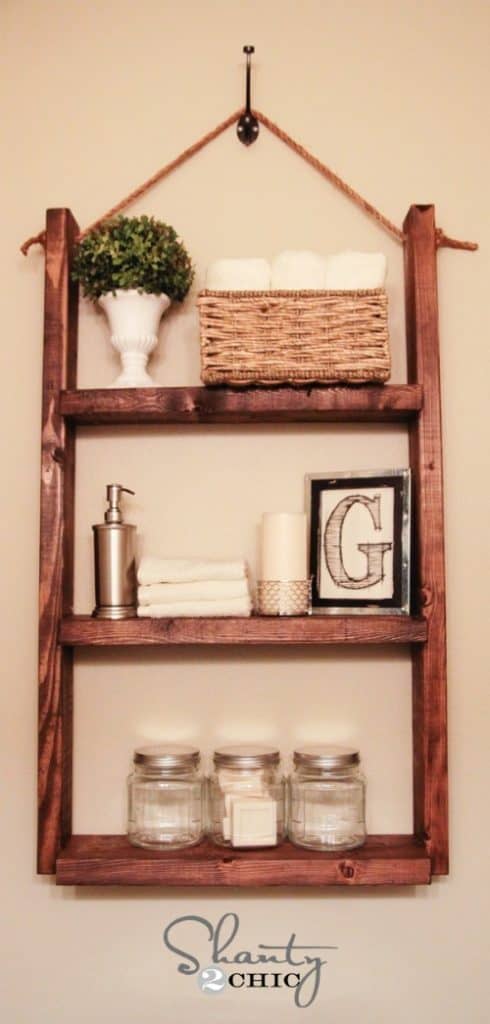 4. Honeycomb shelves look nice but they can also hold a lot of stuff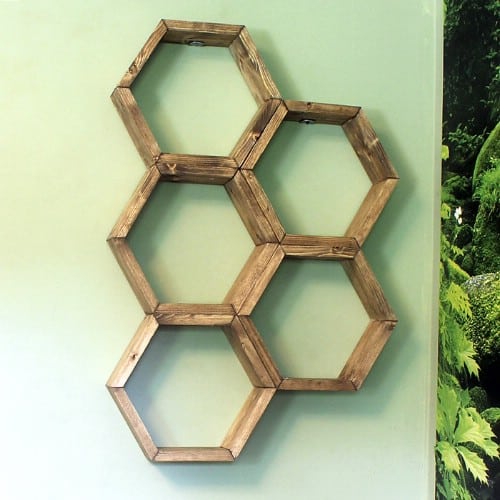 5. Make use of those empty corners by installing corner shelves for extra storage and display capabilities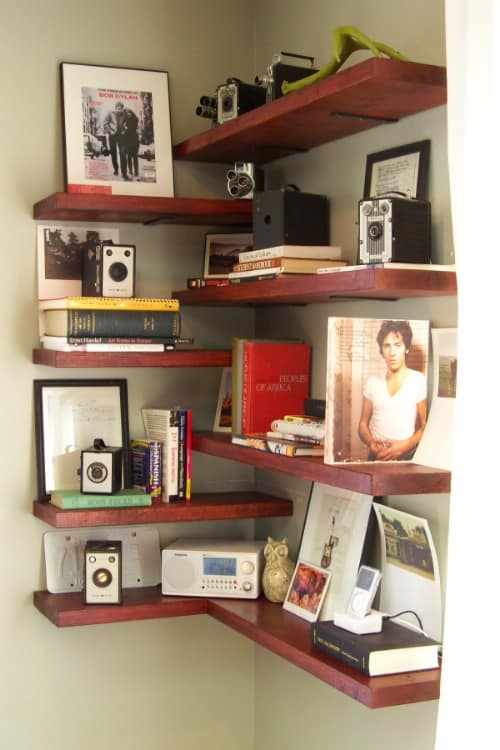 6. A beautiful floating shelf is easy to make you just need an old board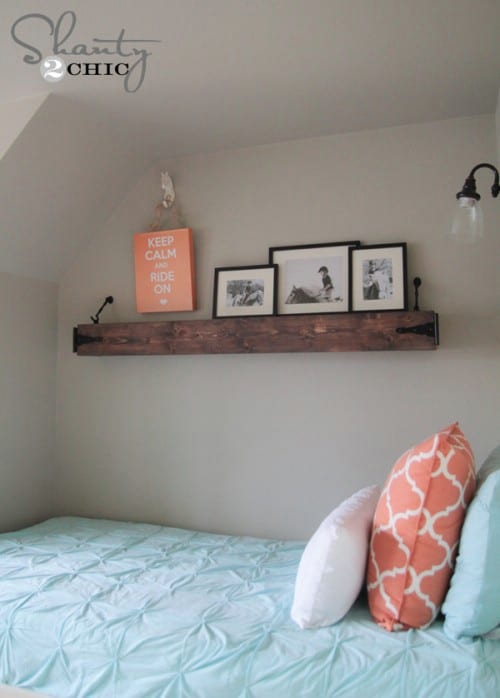 7. Attach two leather straps to the wall and use them to hold a wooden board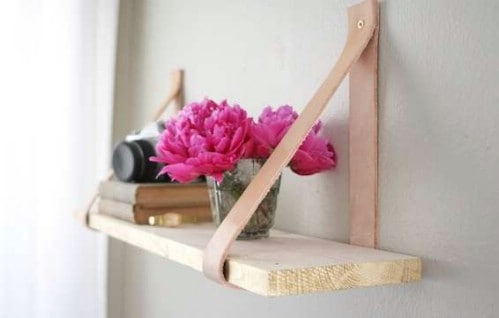 8. Wooden crates can be put to great use as a shelving unit if you only stack them up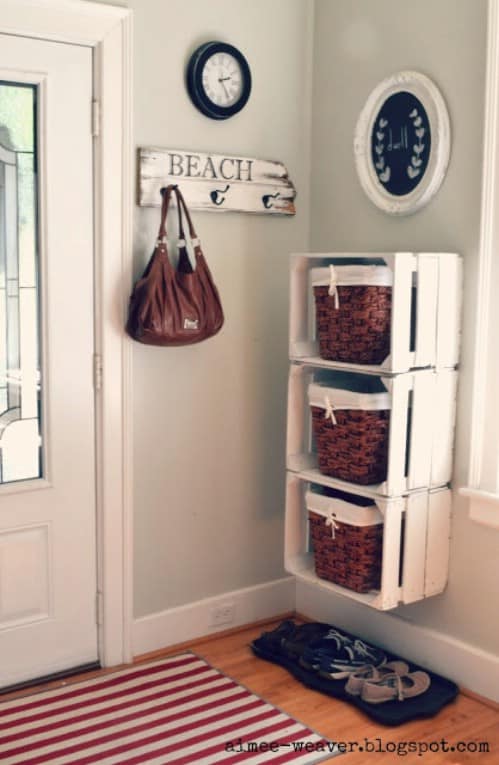 9. These kitchen shelves are made from reclaimed wood that gives a wonderful farmhouse look to them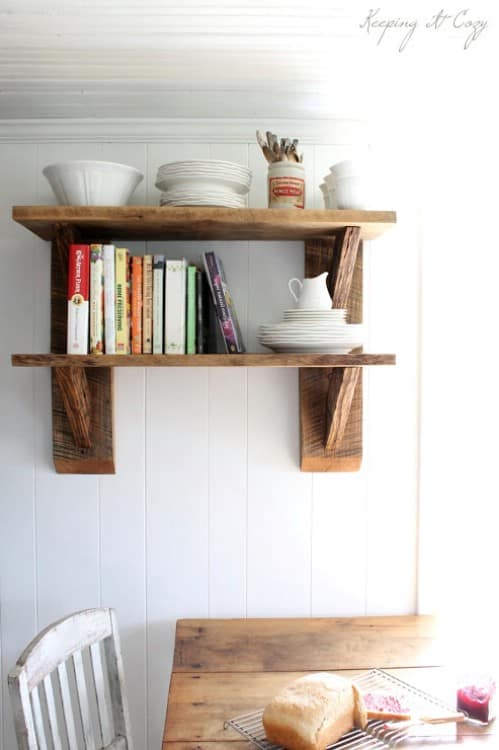 10. If you have a corner of the bathroom that's empty, you can easily create more storage space with this simple leaning wood shelf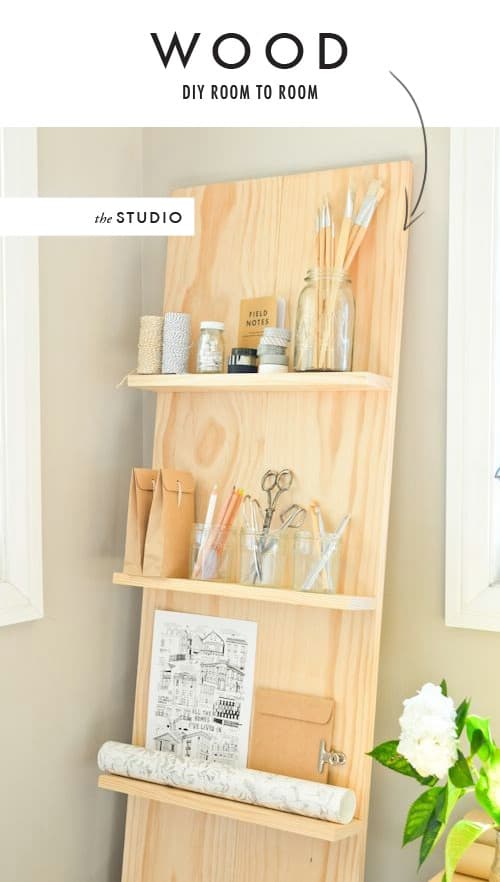 11. For less than $100, you can create a beautiful shelving unit from old pipes and wooden crates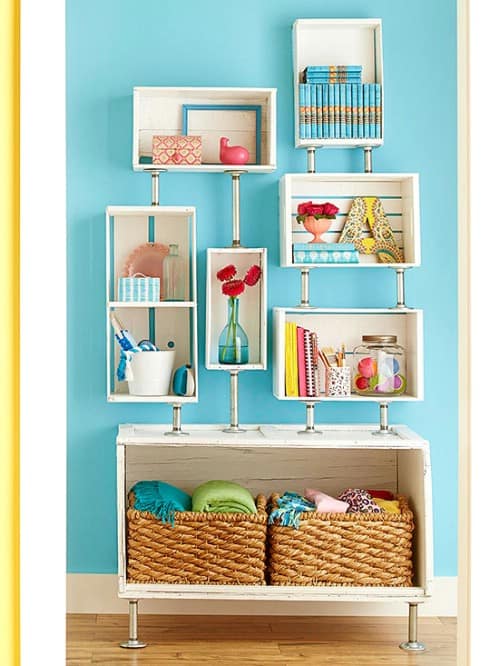 12. An old wooden ladder and a few boards leftover from a previous project give you everything you need to create a beautiful shelf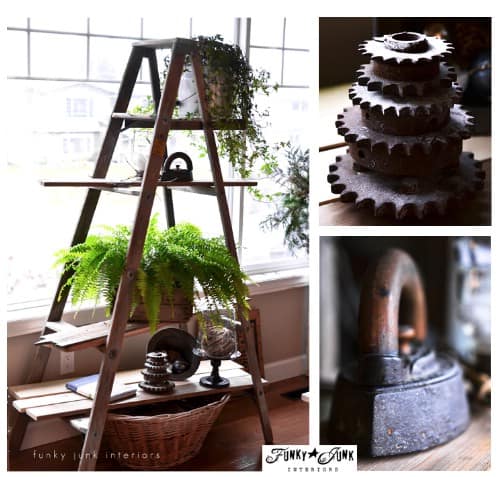 13. A beautiful modular shelving unit can be made from wine boxes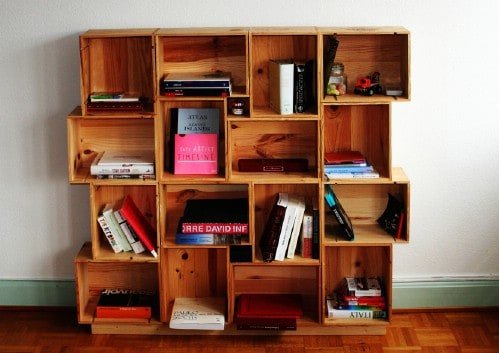 14. Use an old log to create several rustic shelves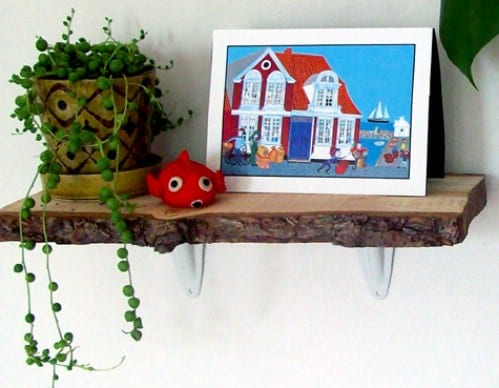 15. Create rustic wall bins if all you need is extra storage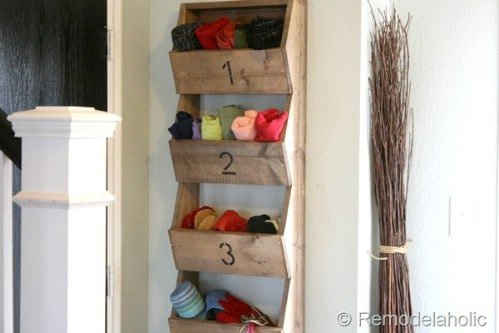 16. An old dresser is the perfect starting point for a new shelving unit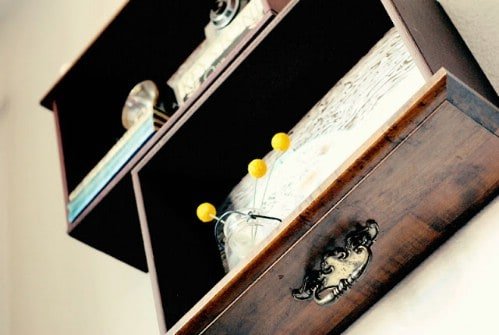 17. Display your wine collection with this rustic wine shelf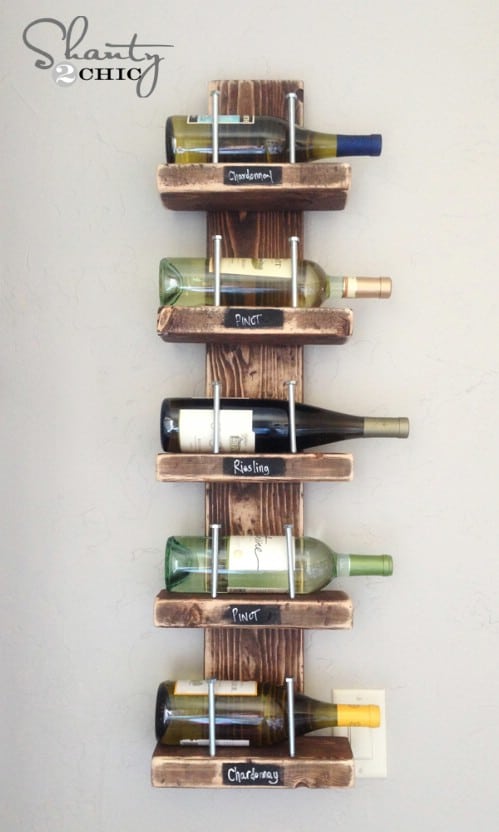 18. Hang a DIY rustic shelving unit on your wall and display your favorite decorations
19. Use wood from old pallets to create this rustic bathroom shelf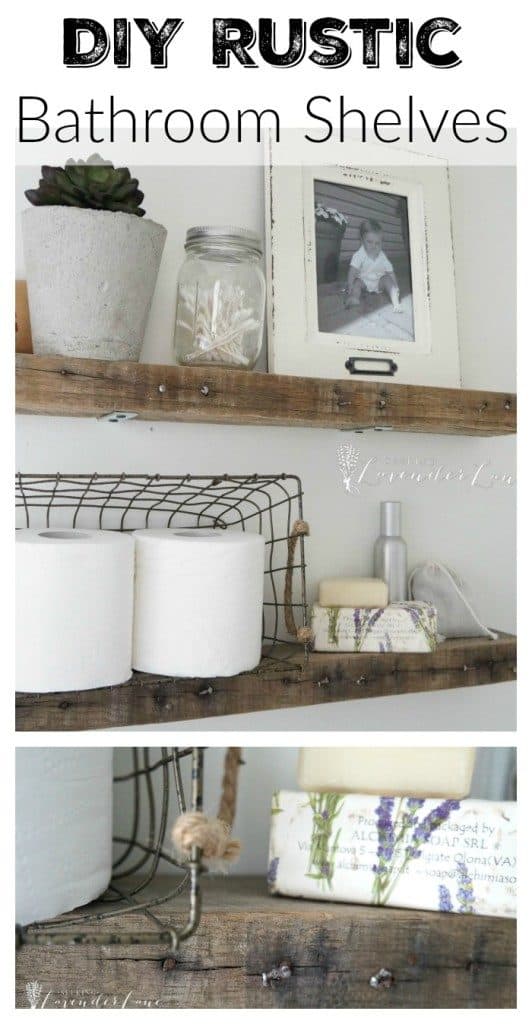 20. Rustic floating shelves make great addition to your decor, even if it is modern
The DIY Rustic Shelve collection above sure is something else but we would love o hear your thoughts first hand ! How are you using wooden boards and rustic shelves in your home ? Leave your valuable feedback in the comment section below !
Related Articles
12 Ways To Put Your Bedroom Corner Space To Good Use
29 Brilliant Easy to Build DIY Platform Bed
21 Mindbogglingly Beautiful Fairy Tale Bedrooms for Kids
21 Super Small Nightstands Ready to Fit in Petite Bedrooms
37 Simply Spectacular Tree Bed Designs to Pursue
Recycled Pallet Bed Frames – DIY Pallet Collection
15 Creative Small Beds Ideas For Small Spaces
30 Small Bedroom Interior Designs Created to Enlargen Your Space
37 Smart DIY Hanging Bed Tutorials and Ideas to Do
Bedroom Christmas Lights Ideas For A Cozy Atmosphere
32 Dreamy Bedroom Designs For Your Little Princess
100 Inexpensive DIY Headboard Ideas for Your Bedroom Design
47 Stylish Floating Bed Design Ideas
53 Incredible Hanging Beds to Float in Peace
33 Epic Navy Blue Bedroom Design Ideas to Inspire You
6 Best Vacuum Cleaners for Mattress  
Intex vs. SoundAsleep vs. King Koil | Air Mattress Comparison & Buyer's Guide