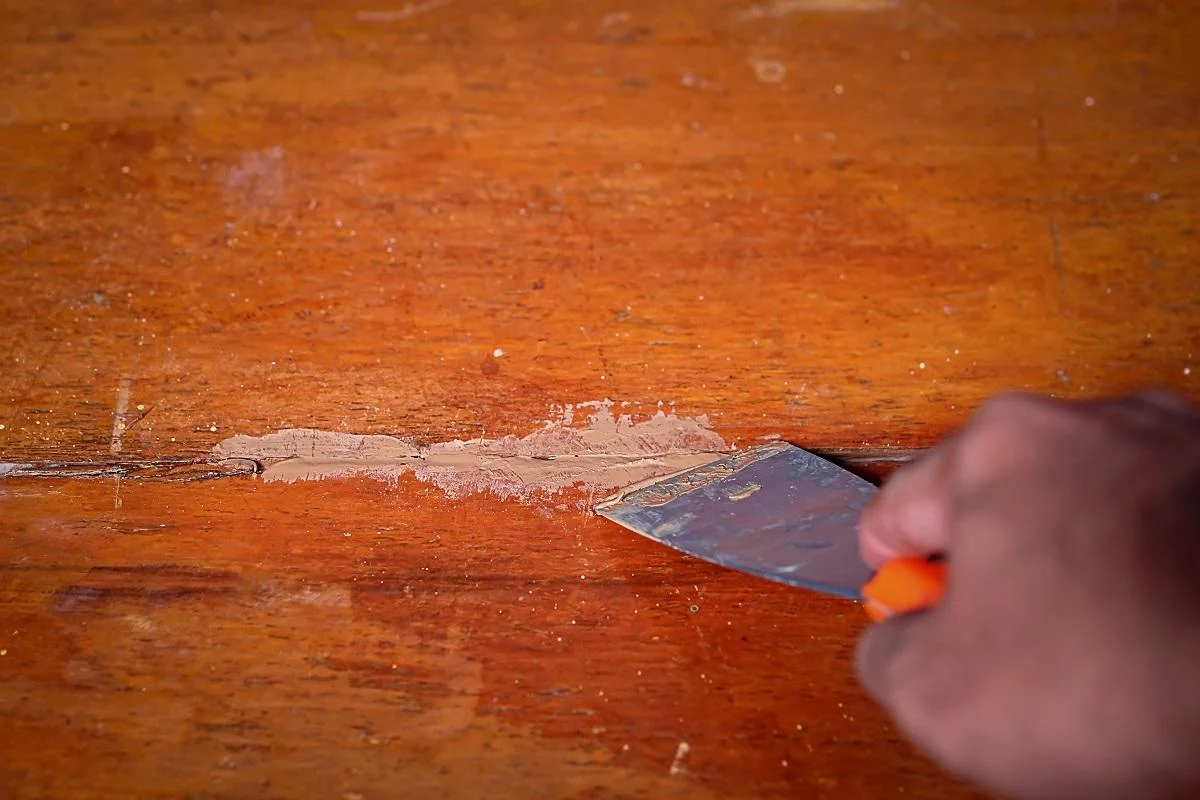 Frustrated with all the holes, cracks, and scratches on your wood furniture? Then it's about time you got yourself a quality wood filler. 
These products have gained significant popularity among DIYers over the years because they can handle pretty much all sorts of repairs, from hiding blemishes to filling holes on wooden surfaces. Not to mention, they leave an excellent finish and are easy to use. 
Hence, going for such a product would certainly make sense if you are not planning on replacing your wood furniture anytime soon. However, since the market is flooded with a ton of options, choosing the right product can be pretty complicated and time-consuming. 
That's why we have compiled a list of the top 9 wood fillers currently available on the market to make your search easier. Plus, we have included a buyer's guide towards the end of the article to make things a notch more interesting. 
So, without further ado, let's jump right in! 
Best Wood Fillers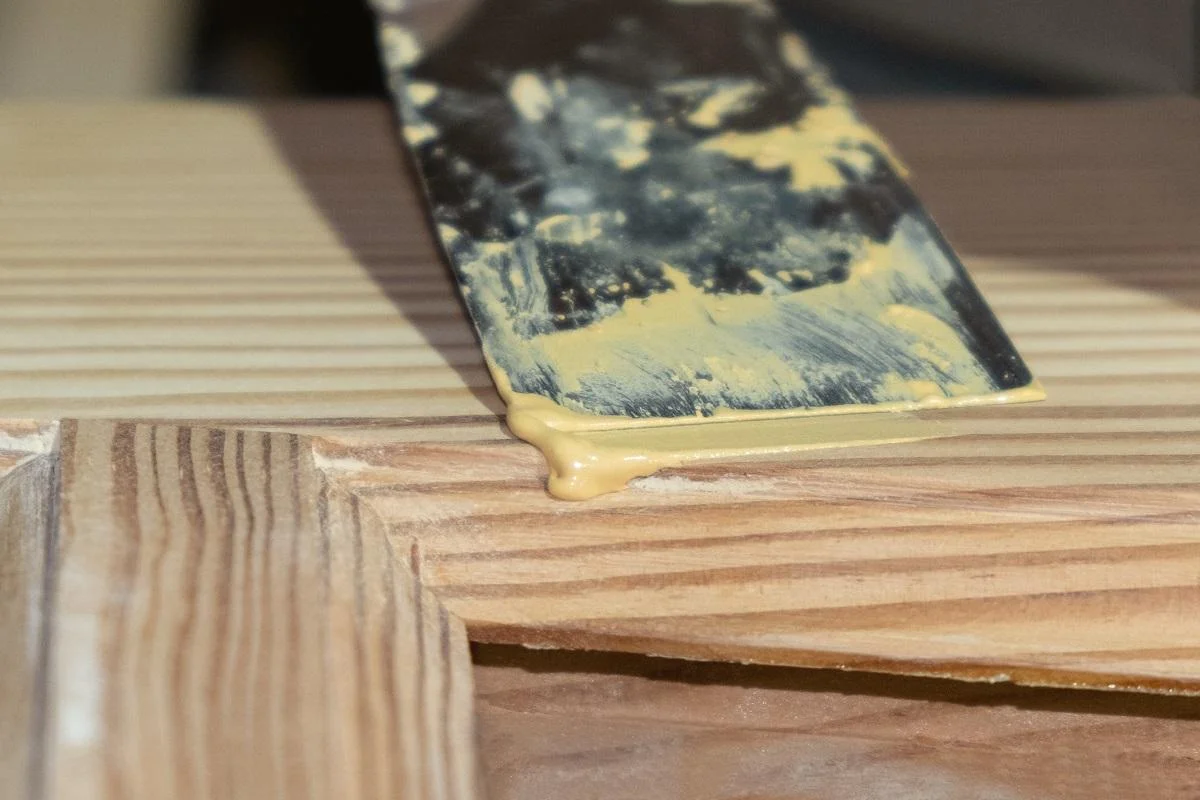 For over 65 years, Elmer's has been committed to delivering quality adhesive solutions that turn ideas into reality. And the E855 Carpenter's Wood Filler is a noteworthy example of what the brand can offer. From filling gouges to hardwood floors to filling nail holes in molding strips, this product can make every task effortless. 
Why Did We Like It?
As a wood filler from a brand that has been in the industry for decades, we are pleased to say that it exceeded our expectations in most aspects. It is paintable for starters, which means it allows you to apply a fresh coat of paint on the wooden surface that you've repaired. 
Apart from that, the product sands smoothly and leaves an even finish, something that all users will love. It offers a drying time between 12 and 24 hours, which may not be the fastest on the market, but it allows you to make any last-minute changes if required. So, a longer drying time is not that bad after all. 
Additionally, it is durable; not only can it fill voids with ease, but it can also resist cracking and shrinking due to daily wear and temperature changes. Lastly, it features an economical price tag, ensuring that it is the go-to choice for those on a limited budget. 
What Could've Been Better?
Even after having tested it for a significant period, we could not find any downsides to this product. But having said that, we have to admit that it tends to get a bit dry in the tube with time, which might make it just a bit difficult to be pushed out. 
Pros
Easily sandable and paintable

Sports an economical price tag

Leaves a smooth finish

Can resist shrinking and cracking
Cons
Gets dry in the tube with time
Next up, we have an outstanding product from the house of Goodfilla. This Water-Based Wood & Grain Filler from the brand can help you fill large holes with a trowel, including hard floors. It is equipped with all the necessary features to provide the desired results. 
Why Did We Like It?
To begin with, this wood filler offers top-notch adhesion, which ensures it doesn't crack or shrink with time. This saves both your money and time. Even though it's designed for professional woodworkers, any novice can use this water-based wood filler to fill holes on damaged wood because of its easy application. 
A major problem with wood fillers is that they tend to get harder with time, which makes it difficult for the users to push them out of the tube. Thankfully, this product is water-based and offers a very long shelf life, so users no longer have to worry about hardened wood fillers. 
Finally, it is backed by a 365-day warranty; therefore, if you don't get satisfactory results with this product, the brand will refund your money without asking any questions. 
What Could've Been Better?
Again, we couldn't find many flaws with this product except for the strong odor, which made it a bit difficult for us to test it for this guide. Also, it took a few days for the odor to go away, which was a little annoying. But other than that, it worked perfectly.   
Pros
Backed by a 365-day warranty

Safe to use

Has an unlimited shelf life

Offers top-notch adhesion
West System is widely known for its assortment of highly functional epoxy wood fillers that help users fix their wood flaws without a hassle. And the CECOMINOD050909 Low Density Filler from the brand offers the same efficiency. So, let us learn a bit more about this product in the next few sections. 
Why Did We Like It?
First and foremost, it's easy to sand and carve once it has cured, which enables users to paint their wood surface after repairing it. Understandably, this helps users apply a new look to their rotted wood without breaking a sweat. 
Like any other West System product, it is high quality and can easily stand the test of time despite weather changes and daily wear and tear, which is great. Additionally, it sports a reasonable price tag, making this epoxy glue wood filler an instant hit among DIYers and novices. 
What's more, the product offers the "Peanut Butter Consistency," which ensures it can cling to vertical surfaces such as stands. Overall, it is one of the best wood fillers on the market that comes extremely handy for bonding uneven surfaces, fairing, fileting, and gap filling. 
What Could've Been Better?
We couldn't find any considerable drawbacks with this product during our usage. But one thing that you should keep in mind is that being a low-density fairing filler, it may not be ideal for general bonding hardware with epoxy.
Pros
Sports a reasonable price tag

Can easily cling to vertical surfaces

Highly efficient

Easy to sand
Cons
Not ideal for general bonding hardware with epoxy
Since West System is such a dependable brand for versatile wood fillers, we thought of adding one more product from it to our list. Allow us to introduce you to the  404-45 High-Density Filler from the brand, which is a great option if you are looking for an epoxy thickening additive. 
Why Did We Like It?
Anyone who knows a thing or two about wood fillers would agree that the key highlight of this product is its formulation. It is mixed with epoxy for top-notch compressive strength. Thus, it makes the product ideal for hardware bonding and other applications that require a tough interface between dissimilar materials. 
Believe it or not, even a small amount of this wood filler can help minimize cracks in the epoxy. All you need to do is mix it into liquid epoxy to make a moderately loose slurry, which will stay in a hole on a horizontal surface. 
Apart from that, it is the go-to choice for boat repair. Needless to say, it can withstand the harshest of marine elements and will last a long time. Overall, it is one of the best-selling epoxy fillers on the market that any DIY or boat enthusiast can hope to get their hands on. 
What Could've Been Better?
Without a doubt, this product is one of the best epoxy fillers on the market. But the thing is, since it's a high-density adhesive filler, it may not be the perfect choice if you are looking for a product that can be used for fairing epoxy surfaces. 
Pros
Ideal for boat repair and building

Can withstand the toughest of marine conditions

Offers top-notch compressive strength

Comes at an affordable price
Cons
Not recommended for fairing epoxy surfaces
Founded in Australia in 1992, Timbermate is a brand that specializes in the manufacture of unique filling products. On that note, we bring to you the Water-Based Wood Filler from the brand, which can be used for regular wood maintenance work. Now, there's a lot more to it, so keep reading. 
Why Did We Like It?
We were pretty impressed with what it had to bring to the table. Firstly, this stainable wood filler is highly versatile, which means it can be used to repair wood voids on various interior surfaces. So, be it your furniture or the guitar, you can apply it to real wood without thinking twice. 
Beyond that, it takes only a few minutes to dry, unlike many other ordinary tube fillers that take as long as an entire day. Thus, it allows you to go about your daily life without wasting much time covering wood flaws. 
Plus, if you have any excess filler on the surface, you can scoop it up and place it back in the bucket, which is great. Since it falls under the category of water-based wood fillers, it is non-toxic and safe to use, which, in our opinion, is an added advantage. 
Lastly, it comes in a pack of 2, ensuring you have enough material to complete your project. 
What Could've Been Better?
If you are looking for water-based wood fillers that can be used on heavy-duty outdoor projects, then it might not be the right choice for you. This is because it is ideal for interior use only; as such, it may not be as durable to withstand harsh weather elements. 
Pros
Has a quick drying time

Can be applied on various rough surfaces

Safe to use

Easy to prepare
We are halfway through this list, and it's time to talk about a bondo wood filler from 3M, a popular US-based brand dedicated to manufacturing products that improve people's lives. Now, as far as the 01131 Platinum Plus is concerned, it is no exception as its super malleable and consistent substance spreads easily for quick applications. 
Sale
Why Did We Like It?
A common issue with most wood fillers is that they shrink and crack after a certain time because of numerous factors, including temperature changes and daily wear. But this one offers a durable adhesion that can last for a long time on rough edges of various surfaces. 
Additionally, it features an advanced formula, making it the go-to choice for using aluminum and galvanized steel. Besides applying it on wood fiber, you can use it on other metallic surfaces with ease. Sounds good? Well, keep reading. 
Different wood fillers have different curing times, but we can all agree that a shorter curing time doesn't make users wait too long to apply a fresh coat. Thankfully, this product has a shorter curing time, which lets you sand and apply a new coat of paint in as little as 20 minutes. 
So, if you have too many projects to deal with, you might want to consider this one. 
What Could've Been Better?
The packaging material used by the brand was not good. Since the can wasn't durable, it was slightly dented in the transit, making it difficult for us to get the lids off. That said, this issue doesn't compromise the performance of the product, and we'd recommend going for it nonetheless. 
Pros
Stainable wood filler

Has a short curing time

Ideal for galvanized steel and aluminum

Features super malleable and consistent substance
Next, this Wood Patch from Woodwise can take stains like hardwood. Its higher solid content makes it the perfect choice to fill large holes on different wood species. Thus, it makes it an ideal choice for professional woodworkers and DIYers looking for a reliable wood filler. 
Why Did We Like It?
We liked pretty much everything this product has on offer, but what truly caught our attention was its easy application; it comes pre-mixed and ready to use. So, applying this product won't be a hassle for experienced DIYers and professionals. 
Plus, this wood patch has a higher solid content, making it a perfect option for filling large cracks and spots. Hence, no matter how big the rot is on the surface, the product will make it sand-ready in a jiffy. Not to mention, it is easy to clean up as well. 
What's more, it cures to an aesthetically pleasing gloss finish on the surface, which is good. But especially pleasing is its budget-friendly price tag, making this product the go-to option for many DIYers who are starting new. 
Overall, from our experience with this product, we can assure you that it is an option that you wouldn't want to miss out on. 
What Could've Been Better?
We weren't able to find any significant flaws with this product. But if given a choice to nit-pick, we'd say that even though it's easy to use, the filler itself can be a bit messy to apply, so first-timers may require some time to get used to it. 
Pros
Can fill large holes

Easy to apply

Cures to an aesthetically pleasing gloss finish

Sports a budget-friendly price tag
Cons
Wood filler is a bit messy
We won't be wasting any time introducing you to Timbermate as we've already included a quality product from this brand previously. As for the CECOMINOD049315 Hardwood filler from the brand, it is just as good as the other picks. So, let's dig a little deeper. 
Why Did We Like It?
First things first, this wood filler dries pretty fast, which lets users sand the wood and apply a new coat of paint or stain in a matter of minutes. So, if you are a professional, who has a deadline to be met, this product could be your best bet. 
We also liked that it features non-toxic solvents that don't cause harm to the wood, unlike ordinary fillers that tend to take a toll on the integrity of the wooden surface. What's more, it cures to a durable filler, which doesn't shrink or crack with daily use. Rest assured, this product is dependable, strong, and reliable and can accept all finishes. 
If it dries out in the container, there's absolutely nothing to worry about, just add some water, and it'll be brand new. Thus, it ensures that there's no wastage. Overall, we think it's safe to say that this wood filler can easily meet your highest professional standards. 
What Could've Been Better?
No doubt, the product dries quickly and is easy to use. But the color of filler when it cures is not what we had expected. The label says "American Cherry," but it turns into a lighter color than cherry when it dries. So, that's something you need to keep in mind if you decide to go with this product. 
Pros
Dries quickly

Can take almost any finish or stain

Strong and reliable

Doesn't contain any harsh solvents
Cons
Dries into a different color
Our next pick is from the brand DAP, a leading supplier and manufacturer of wood fillers, adhesives, sealants, and caulks. The 00585 Latex Wood Filler from the brand contains real wood fibers, making it a great choice for those who want a filler that feels and looks like real wood. 
Why Did We Like It?
Perhaps, the most advantageous feature of this product is that it contains real wood fibers. This not only makes it feel and look like real wood once it dries but is also durable enough for indoor and outdoor use. Besides, once it hardens, it becomes three times stronger than the wood itself, something you wouldn't see with other wood fillers in a similar price bracket. 
Furthermore, it can be painted, varnished, stained, planed, screwed, drilled, or cut, so you can rest assured this product can be used professionally. Now, as far as the drying time is concerned, you will be pleased to know that it dries quite faster, allowing you to sand and paint it right after. 
Another that we particularly liked about this product is the fact it is crack and shrink resistant. Long story short, the DAP 00585 is for those looking for a heavy-duty and professional-grade latex wood filler at an economical price. 
What Could've Been Better?
We were pretty impressed with the results delivered by the product for the most part. But keep in mind that If you have a larger project to deal with, a single tube of this product may not suffice. In fact, you might have to buy many of them to get the job done. 
Pros
Contains actual wood fibers

Durable enough for indoor and outdoor use

Available at an affordable price

Dries faster
Cons
Doesn't have sufficient quantity for large projects
Wood Filler Buying Guide
Hopefully, you have gone through the list of the top 9 wood fillers on the market by now. So, were you able to make a choice? Well, it's not all that simple. To buy the best wood filler, there are some important factors to keep in mind apart from the specifications. 
That's why we have written this buyer's guide, explaining all those important factors in detail, so make sure you read it carefully till the end.
1. Packaging
One of the most important factors to consider when purchasing a wood filler is the packaging of the product. More often than not, they come in the sticks, squeeze tubes, and tubs. Those that come in tubes are either two-part fillers that must be mixed before application or no-mix, which can be applied on the surface with a putty knife.
As far as tube fillers are concerned, you only need to squeeze out the required amount of the filler to fill voids and pores. On the other hand, you just need to rip off a small chunk and apply it by hand with stick fillers. 
Tubs tend to hold a good amount of the product and hence are considered to provide good value for money. Also, they are the go-to choice for larger and heavy-duty projects, while stick fillers provide the least value for money and are mostly used to repair cracks and scratches.    
2. Color
Most wood fillers available on the market come in wood-inspired shades or white. If you plan to stain or paint the cured filler, make sure you choose a product stainable or paintable, either in white or in a lighter color. However, if you don't intend on applying a coat of stain or paint on the repaired area, then going for a shade that matches the original wood color would make sense.
3. Consistency
Consistency is another crucial factor that needs to be considered to get the best results. Fillers can have a thin or thick consistency. Usually, thicker wood fillers are used to fill voids, while thinner wood fillers are mainly used to fill open-grain wood pores. 
You must choose the right consistency for your project. This is because thinner usually lacks the body to sufficiently fill voids, and thicker fillers feature large particles that don't easily fit into pores. 
That said, keep in mind that some thicker fillers can be converted into thinner fillers by adding water.      
4. Task
Wood fillers are used for a range of tasks. While some are used to fill pores in open-grain wood, others are used for filling voids such as gouges, holes, or divots in all wood species. However, versatile wood fillers can fill both pores and voids with ease.    
5. Application Environment
Usually, most fillers on the market are for "interior/exterior" use or 'interior-only." This indicates how well the wood filler will hold up in the mentioned environment during and post-application. 
A. Interior-only Fillers
These types of fillers can be safely applied to wooden pieces in your home, such as furniture like tables, chairs, etc. If you apply the same filler outdoors or to furniture that'll stay outdoors, such as a patio table, the filler will likely shrink or crack. 
B. Interior/Exterior Fillers
You can apply this type of wood filler to wood pieces that will live both indoors and outdoors since they can tolerate the harsh weather elements without shrinking or cracking.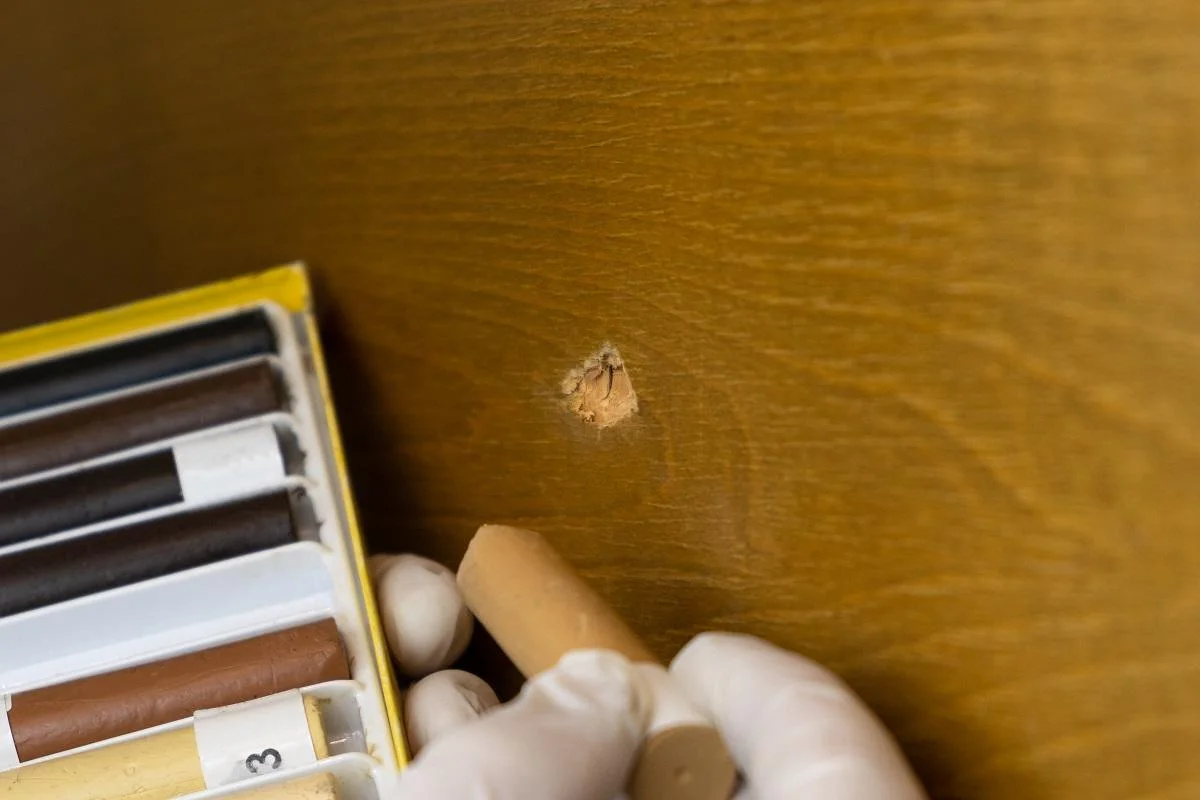 Wood Filler Verdict
With that, we have almost come to the end of our review-based guide. And we hope that it helps you buy the right wood filler based on your requirements. But still, if you have trouble zoning in on a single product, we strongly suggest going through our top picks from the list.   
The Elmer's is the best overall, in our opinion, the reason being it leaves a smooth finish and can resist shrinking and cracking. Closely following the Elmer wood filler is the Goodfilla Water-Based Wood & Grain Filler, which is a great choice if you are looking for a product backed by a warranty and safe to use.
However, if you want a quality wood filler that can easily cling to vertical surfaces, we strongly recommend checking out the West System.
Do let us know in the comment section if you have any further doubts or queries. Till then, goodbye!  
Related Articles
5 Best Epoxy Resin for Tumblers
11 Best Epoxy Resin For Crafts
The Difference Between Epoxy & Super Glue
What is Resin and How It's Used