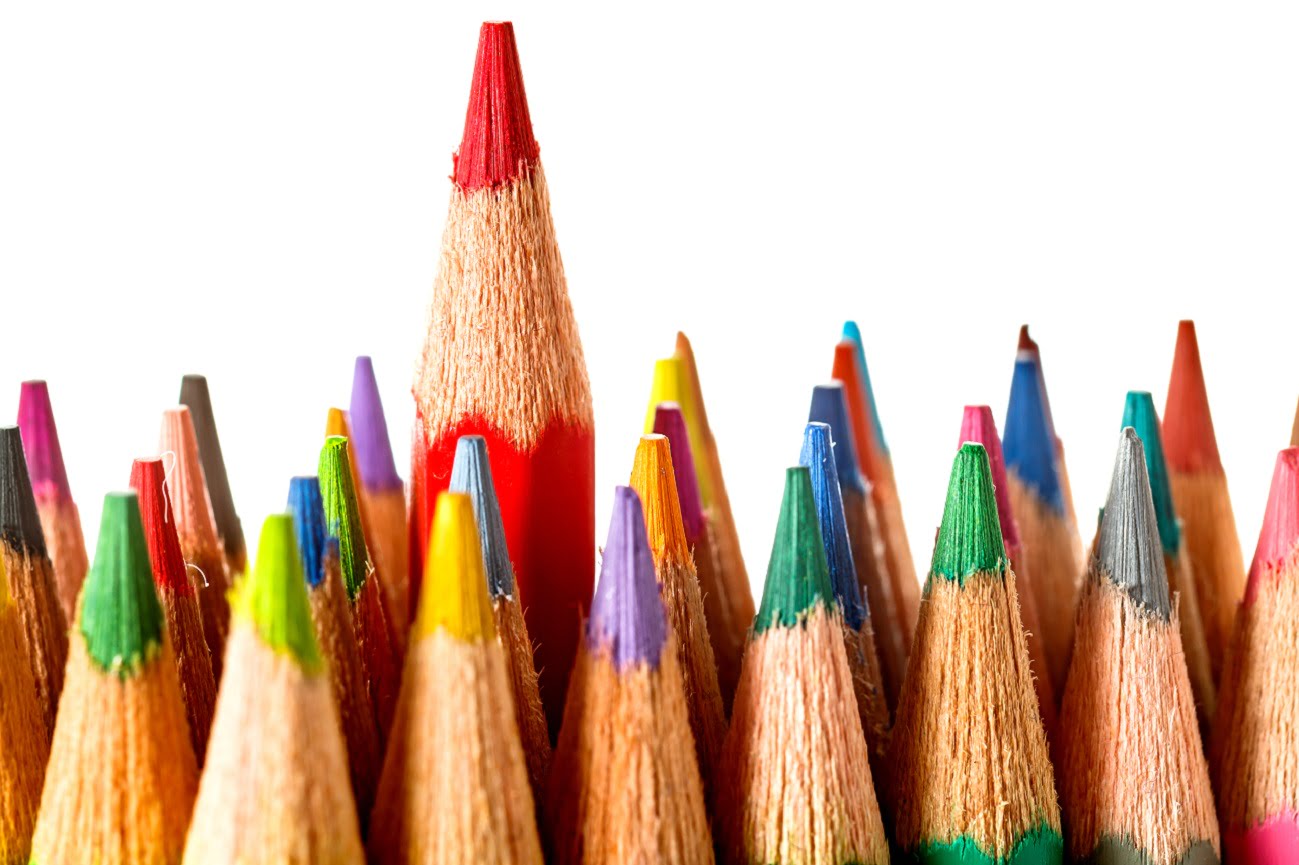 We know how difficult it can get to pick the right art supplies for your canvas. 
And the search gets increasingly complicated when it has to do with watercolor pencils and other forms of water-soluble coloring tools.
In the age of Acrylic and dry pencil watercolor, dissolvable art tools are more or less overlooked. They are hardly ever sought after as they are considered to be something which goes against the canon.
However, if you're one such budding painter who wants to delve into or are intimately familiar with watercolor pencils and are searching for some of the best brands in the market, then we have just the right list for you today.
And we are confident that one among them will be exactly what you're looking for. So, without further ado, let's check out the best watercolor pencils.
Best Watercolor Pencils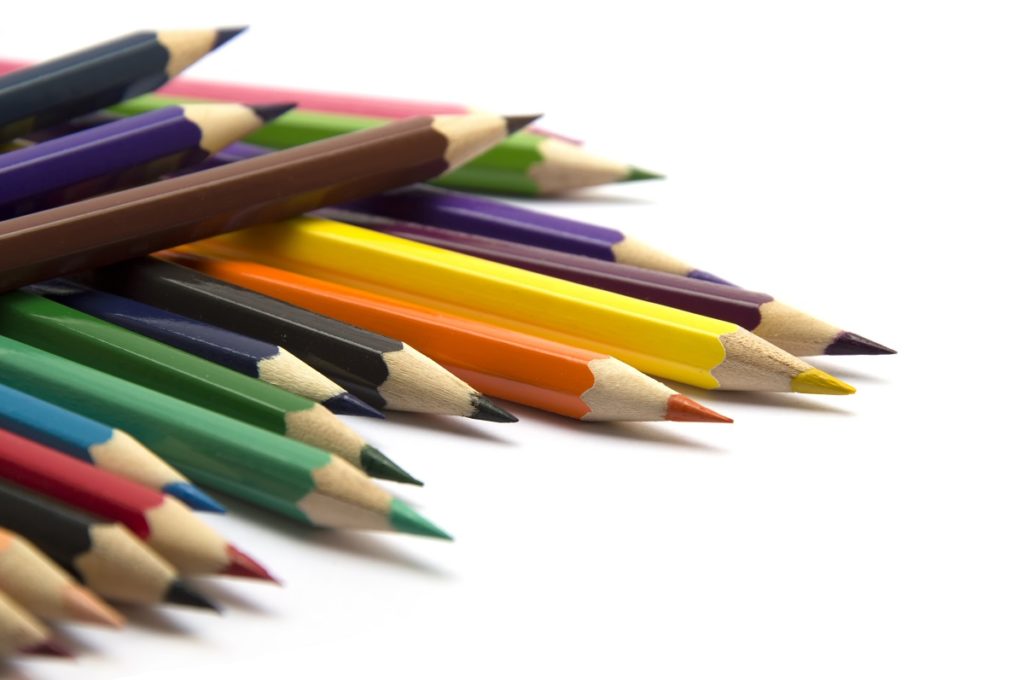 Sale
The Derwent Watercolor Pencil Set is just perfect for beginner painters and art students who are still quite new to the field. They are incredibly pocket-friendly and strike a good balance between performance and affordability. They come with a total of 24 different colors thereby offering a satisfying range of coloring possibilities.
Experience
Even though the Derwent is one of the cheaper sets in our list today, it by no means fails to impress when it comes to color variations and ease of use.
It will help new artists create intricate outlines which become permanent when dried and will not be affected even when water is applied to it later on. And along with the lower price tag this pencil set has grown to be quite a fan favorite in recent times.
The Derwent set also comes pretty handy as a special gift. You can either choose to get it in a stylish wooden gift box or a very beautiful pencil wrap.
However, we will not be recommending this pencil set for the more professional and veteran artists because in comparison to a lot of the other higher-end pencils these ones will feel a fair bit duller. They are not as vivid and are best suited for practice more than professional needs.
Pros
One of the more affordable watercolor pencil sets

Fits the needs of beginner painter perfectly

Is an amazing gifting option

Comes wrapped in a beautiful box
Cons
The colors are a bit dull

Vibrancy and color depth is nothing special
Sale
The Faber-Castell Albrecht Durer Watercolor Pencil Set is for the more serious painters out there. It has a fantastic selection of 120 water coloring pencils which are at the top of their class in terms of vibrancy and performance. And if price is not an issue for you, then this pencil set will indeed be the one of the best you can go for.
Experience
We just love the Faber-Castell Albrecht Durer Set. They are a very high-end, break resistant set of water colouring pencils who have the ability of instantly dissolving in water. This is what sets these pencils apart from the rest of the cheaper models out there.
They don't leave any sort of a pigment behind, and the colors have an uncompromising depth to them and are able to impart a sort of a vibrancy that can make the painting feel alive.
But this watercolor pencil range from Faber Castell is much more expensive and possibly out of reach for a lot of average customers and beginner painters. So we will be recommending this set for those who take their artwork very seriously and don't mind spending a bit of money on finding the best possible outcome for their art piece.
Pros
Rich, vibrant colors with a lot of depth
Instantly dissolves in water
Leaves no pigment behind and offers even color coating

Comes with a selection of 120 watercolor pencils
Cons
Quite expensive

Not recommended for beginner painters
When it comes to utility and ease of use, not all watercolor pencil sets will be able to provide you with what the Cretacolor art supplies can. These pencils are very uniquely designed, and come in a woodless barreled body. So, essentially you can just call them watercolor sticks which are encapsulated within a 'razor-thin lacquer.'
Experience
As we had mentioned before the features that attracted us the most towards the Cretacolor set is their unique design and user functionality. Their thin lacquered body ensures that any of the highly pigmented color does not accidentally spill onto the fingertips of the artist.
However, the woodless barrel doesn't necessarily mean that the pencils are flimsy in any way. They are advertised as break resistant, and is firm enough to be easily sharpened, and along with the full watercolor tip. You will have the option of using these pencils to create anything between broad strokes to very fine delicate lines and intricate patterns.
But unlike the faber castell sets, these best watercolor pencils (though they dissolve instantly) have a very softcore, which may not be ideal for all forms of artworks, especially making finer details. And for the price that you pay for this set, the Cretacolor only comes with 72 color variations which may be disappointing to a lot of customers.
Pros
Lacquered body doesn't allow pigment spillage onto the fingers

Full watercolor tip will help you paint out your imagination in any way you want

Body firm enough to be sharpened

Very easy to use pencils, great for both amateurs and professionals
Cons
Comes with only 72 color variations which may seem limited for the price you pay

An extremely softcore may not be ideal for all forms of paintings.
When we speak of color variety in the best watercolor pencils what we mainly look towards is the various shades that the set comes with without ever really thinking about coding them into specific genres.
However, Caran d'Ache takes a different approach and segregates their colors into three categories of Introductory, Landscape, and Marine.
Experience
Just like the Faber-Castell Albrecht, we will be recommending this watercolor pencils set for the more adept artists and for whom money is not a factor when it comes to choosing their paint.
When Caran d'Ache segregates the colors into different genres it tries to provide well-rounded colors to the Introductory category, varieties of yellow, green and brown for the Landscape while shades of blues and green go under the Marine.
So depending on what you're trying to represent on a canvas, your preferences will ultimately dictate the pencils set that you're looking for.
The quality and color depth of these pencils are remarkable as well. The shades are incredibly vibrant, and the water-soluble core completely dissolves leaving no clumps behind.
But, just like the Albrecht this pencils set is an expensive pick as well and may not be an affordable option for those who are looking for cheaper pencils.
Pros
Color variations are segregated into different genres

Colors have great depth and vibrancy

Water-soluble core dissolves instantly leaving no clumps behind

Perfect for professional use
Cons
Not beginner friendly

Is quite an expensive choice
Prismacolor has been setting the standard for being the best watercolor pencils for years now. So, it's really not all that surprising that we have chosen to put one of their watercolor pencils set in our review today. The Prismacolor set is well balanced in terms of both color vibrancy and ease of use. So we will be recommending them for a large user base, and you can quickly get a hang of these pencils as well, even if you're are somewhat new to the field.
Experience
The Prismacolor watercolor pencil set is all about versatility. It has a soft core but not too soft, and when compared to the Prismacolor color pencils the core is much firmer but is as equally soluble in water.
The softer side of the core allows the paint to instantly dissolve in water and provide a great color blend and allow you to put down a hefty coat as well. While the slight firmness is what grants the pencils much of their versatility.
It will help you stroke out fine lines and delicate and intricate patterns with ease, without having to worry about pigment spillage or runoff.
However, the Prismacolor set comes with very little color variations even though quality wise they are close to being break resistant. The largest box comes with 36 while other sizes include 12 and 24.
Pros
Fits both professional and amateur painters perfectly

Softcore dissolves instantly in water

The core is not soft enough to disallow drawing fine lines

Easy to use pencils with rich color depth
Cons
The sets don't provide enough color variations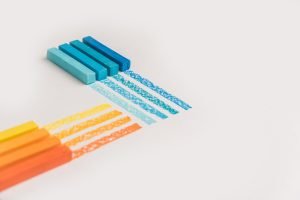 Other Dissolvable Art Supplies
Sale
As you may have been able to guess by the name itself, the Derwent Inktense Pencils produce ink and not watercolor paint. These pencils have a very rewarding learning curve, making them relatively easy to use, and allows them to perfectly fit the needs of professional illustrators, designers and students alike.
Experience
Just like the Derwent Watercolor set what we honestly love about the Inktense is how after application it dries up instantly and becomes permanent. Though it might have a very high water solubility rate and the core dissolves in water completely without leaving any clumps behind, it gets permanent after drying, and it won't lift no matter what you do.
But unlike the Watercolor set, the Inktense color pencils are able to produce a wide variety of intense colors which are incredibly vibrant and not dull by any means.
With the special pigment of the pencils, you can either choose to create expressive sketches or add some water to it to produce an ink-like effect.
However, drying up too fast can have its own disadvantage. If you choose to work in small sections, then the pencils will fit you just fine, but we will not recommend them for drawing on larger areas and projects.
Pros
Can be used to make detailed sketches or provide an ink-like effect with water

Becomes permanent after drying

Vibrant range of colors with a lot of depth
Cons
Not ideal for drawing on large surfaces
Inktense Block 72 Tin
VERSATILE & VIBRANT – The 8mm square block combines...
WATER SOLUBLE – Expand your creative possibilities. When...
Surprisingly enough, ink-based water-soluble pencils can now be found in block and stick forms as well. But you might just be wondering as to what significance that can hold, why should you not go for a pencil, to begin with?
To start with let's just say you don't have to sharpen a block every single time you want to use it. Additionally, if you have a very large area to paint and you want to paint it quickly, then the side of the block provides a big surface which will allow you to do just that.
Experience
Just like the Derwent Inktense Pencils is best for smaller projects and pretty inconvenient when drawing on larger surfaces, the Inktense Blocks, on the other hand, is just the opposite.
Working on large canvases and illustration posters is where the Derwent sticks come extremely handy. They have more or less the same property as the pencils; the softcore is highly water soluble and provides a rich, vibrant color with a lot of contrasting depth and brightness to them.
Paint dries up instantly after application as well and becomes permanent. Even if you add water to them, the paint will not come off no matter what.
Pros
Will allow you to paint large areas quickly and effortlessly

Vivid colors with a lot of contrasting depth

No need to sharpen before every use
Cons
Doesn't work all that well when sketching finer details or while making intricate ink-based patterns
Sale
What separates the Graphitint Pencils from the more traditional watercolor pencils and bars is the slight darkness that they are able to provide to a painting. These pencils are not about brightness, but to create darker shades that impart a sort of earthiness to every stroke.
Experience
In terms of water solubility and coloring property, all Derwent products consistently provide the same levels of performance. These graphite pencils are easy to use, dissolves almost instantaneously in water, dries up just as fast and becomes permanent.
As we have mentioned before, the most unique aspect of the Graphitint set is the color shades that it's able to produce. These pencils combine a 'subtle hint of color with the soft grey tones of graphite.' The drawing effect this ultimately produces can be quite breathtaking in certain sort of paintings.
Artworks that try to represent the Gothic can benefit greatly from the rich, and smooth color lay that these pencils are able to produce. And when water is added to it, they can blend together to achieve an array of 'deep, expressive hues.'
If you're looking to paint with darker and more earthy shades, then the Derwent Graphitint Set will fit your needs perfectly. However, for a painting with a brighter theme, these pencils may not be the ideal choice. Quality wise though, these are almost break resistant.
Pros
The soft grey tones of graphite provide color shades which have a darker and softer tone

Dissolves easily in water

Perfect for paintings with a darker theme

Becomes permanent after drying
Cons
Not ideal for brighter art pieces
These German engineered wax crayons can be the ideal gift for your little ones who are quite enthusiastic about getting into the world of best watercolor pencils and painting. These crayons are about half the length of a normal watercolor pencil, they are highly water soluble and is perhaps the easiest drawing tool that we have on our list today.
Experience
What separates the Lyra shade of colors from the rest of the competition is the intense color brilliance and the high lightfastness that it's able to provide.
The secret behind their brightness and contrast is the high amount of pigmentation that it comes with. However, even with the high doses of pigment these crayons dissolve very easily and creates a very bright blend which is perfect for light painting.
The set comes in a wide variety of color assortments, and they are also AP certified, which means that they are made from non-toxic materials and is going to be completely harmless to small artists.
But, these colors have a lot of pigment spillage and can run off on to the painter's fingers. This might not be much of a problem for young children as they can turn it into a finger painting session, but for older users, this will be somewhat inconvenient.
Pros
Provides intensely bright and vivid colors

Extremely easy to use, perfect for children who want to start watercolor painting

Very high pigmentation allows a rich blend

AP certified, hence non-toxic
Cons
A lot of pigment spillage that can get onto the fingers
Whereas the Lyra set is very easy to use, the Caran d'Ache Neocolor II crayons, on the other hand, are not. Their core is a bit harder in comparison, and they're much longer and narrower and can be quite hard to grip for a lot of children who are still learning how to paint. So we will be recommending these crayons for older users who are a bit more adept with such art kits.
Experience
The Caran d'Ache crayons are a bit more versatile than the Lyra as well. Where the Lyra went for more ease of use and bright, intense colors and thicker coating, the Caran d'Ache is suitable for a wide range of artistic techniques for use on a variety of surfaces.
These crayons are softer than colored pencils but much denser than the typical children's wax crayons. They are highly responsive to wet brush and will allow you to combine both wet and dry techniques for the same art piece.
But we didn't find this crayon set to have a particularly good water solubility. It will tend to leave behind a few clumps every now and then, and the color may not dry up instantly after use and is not permanent under certain circumstances.
Pros
Allows more versatile ranges of use

Can be used on a large number of surfaces

Will let you use both dry and wet techniques for a single painting

Makes drawing finer lines possible
Cons
Can leave behind paint clots

Doesn't dry instantly
You would probably be thinking now 'Water-soluble Graphite? Really?', Well, we wouldn't have believed it either if we hadn't tried it for ourselves. Yes! Technology has come to such a point that water-soluble versions of graphite pencils are now possible.
It might still sound too good to be true, but hear us out on it a bit.
Experience
Having a graphite tinted watercolor pencil is one thing, but to have the base graphite itself dissolving in water is something completely different altogether.
On the surface these pencils work like any other ordinary stationary; you use them for dry sketches to do your outline and the finer details which go into the intricate patterns. But once you add a bit of wet brush to it, that's when the wonders of these pencils start to click in.
The water turns the pencil lines into a kind of a transparent grey paint. This can come extremely handy when dealing with monochrome paintings and even for tonal studies.
However, we did notice some drying issues with these pencils. After applying the painting did take a considerable amount of time to dry up.
Pros
Will allow you to sketch finer lines effortlessly

Produces a sort of transparent grey paint with a wet brush

Perfect for monochrome paintings and tonal studies
Cons
Doesn't dry up all that fast, which may be an issue for certain art pieces
Sale
So let us round off our list today with a bit of water soluble oil pastels. And which product could be better than the Cretacolor AquaSticks in that category?
Just like water-soluble graphite, dissolvable oil pastels are also not something which you get to see every day. Cretacolor makes some of the best water-soluble pastels there is, and their Aquasticks range of pastels are as versatile as they are easy to use.
Experience
One of the best things about the Cretacolor AquaSticks is how it goes extremely well with any sort of a surface. Canvas, wood, glass, paper, you name it; these pastels will lay down very easily and with smooth, rich tones on any surface of choice.
The tips of these pastels are narrow enough for you to draw some fine lines and patterns with, while the broader side will provide you with enough surface area for larger canvas projects.
However, we found these pastels to melt very easily when left in the open. If you expose it too much without the wrapper, they will start to melt very fast.
Pros
Will allow you to paint on any form of surface may it be glass, paper or wood

Color blends are rich with a nice depth and vividness to them

Easy to use with hardly any pigment spillage
Cons
Will melt extremely fast if left out in the open for too long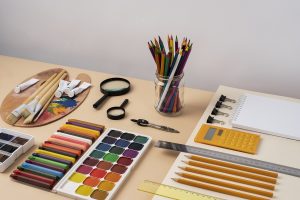 Final Thoughts On Watercolor Pencils
The different types of dissolvable artwork tools that we have listed out for you today each have their own unique positives and negatives. So, it will ultimately depend on your preferences as to which one will fit your needs the best.
Hope you enjoyed our guide on the best watercolor pencils today.
Till next time!
Related Articles
Cold Press vs. Hot Press vs. Rough Watercolor Paper Compared
What is Watercolor Paper & How is Different From Other Papers
Best Watercolor Painting Books Everywhere | Beginner to Expert Grade
9 Best Water Brushes for Beginners, Professionals & Calligraphy
9 Best Watercolor Markers With Legendary Results for Artists
10 Best Watercolor Palettes for Beginners & Professionals
15 Best Watercolor Paints in 2023 | Students & Artist Grades
Best Watercolor Paper of 2023 |Top Brands Reviewed + Plein Air
12 Must-Know Watercolor Tips for Beginners & Pros Everywhere
Why and How to Use Watercolor Mediums to Enhance Your Painting Game
Learn How to Use Watercolor on Wood | Professional Tips & Tricks
13 Best Watercolor Sketchbook for Creatives Everywhere
11 Best Watercolor Brushes for Beginners & Professionals
15 Must-Have Watercolor Supplies for Beginners & Artists Everywhere
Stretching Watercolor Paper & How To Keep Watercolor Paper From Warping
Learn How to Paint Watercolor on Canvas Easily & Successfully
16 Must-Know Painting En Plein Air With Watercolors Tips & Tricks
Learn The Basic Watercolor Painting Techniques For Beginners
Expand Your Knowledge With Watercolor Painting Ideas
19 Incredibly Beautiful Watercolor Painting Ideas