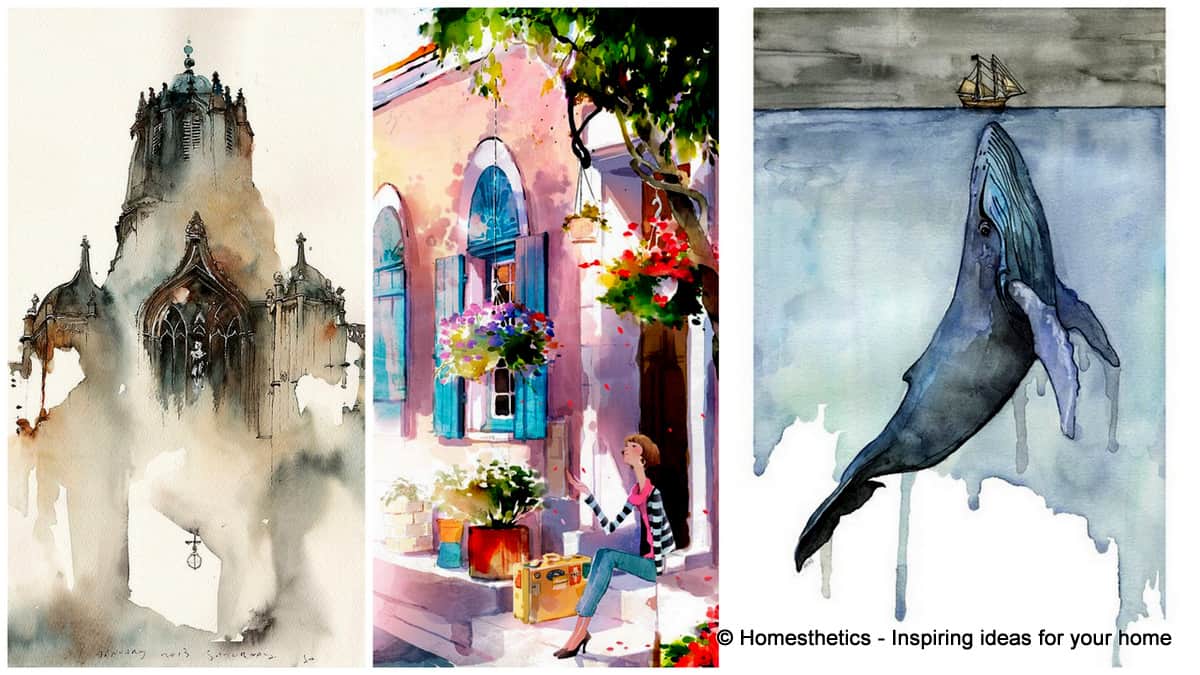 This interesting pastime of using watercolors to bring one's ability and an image in their head to life is a skill not as intimidating as it may pose to some. The whole idea to harmonize the relevant apparatus to establish a finished piece that emanates brilliant hues illuminates a room and truly captures the purpose of the artist. First draw or sketch the desired impression, then start by adding you choice of primary hues, keeping in mind that you will be intensifying your work with other liquid dyes that will result in secondary and tertiary shades. One way to do this is on your pallet first or you can just slowly culminate it all together on your canvas. Consider starting out with a blue tint, then slowly bring in touches of red to achieve a fine purple tone while keeping focus of what areas are to be mild and smooth or strong and bold. As you continue to fabricate your work of art, one by one fill up your photo with the rest of its contents until finally completed.
Choose a real picture as your model remembering that a perfect image is one that has many imperfections. Consider an artist working on a flower, by not allowing every petal to be in the exact position, shape and structure, it reminds the viewer that everything in nature has its own imperfect design. When this can be mastered, then one is slowly on their way to becoming more than just someone with dyes and a brush to pass the time. Ponder on these 19 beautiful watercolor painting ideas.
Beautiful Watercolor Painting Ideas
#1 Consider a water color painting of sunflowers in full bloom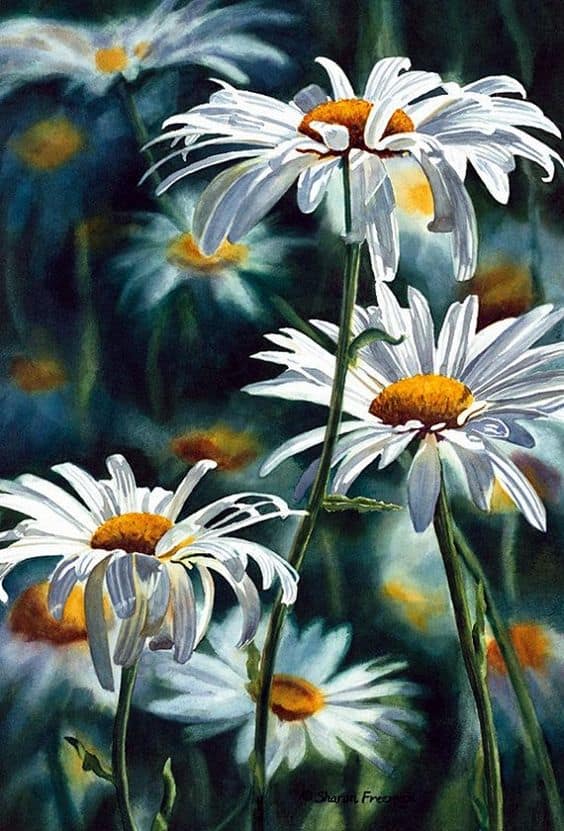 #2 Mastering the different hues of blue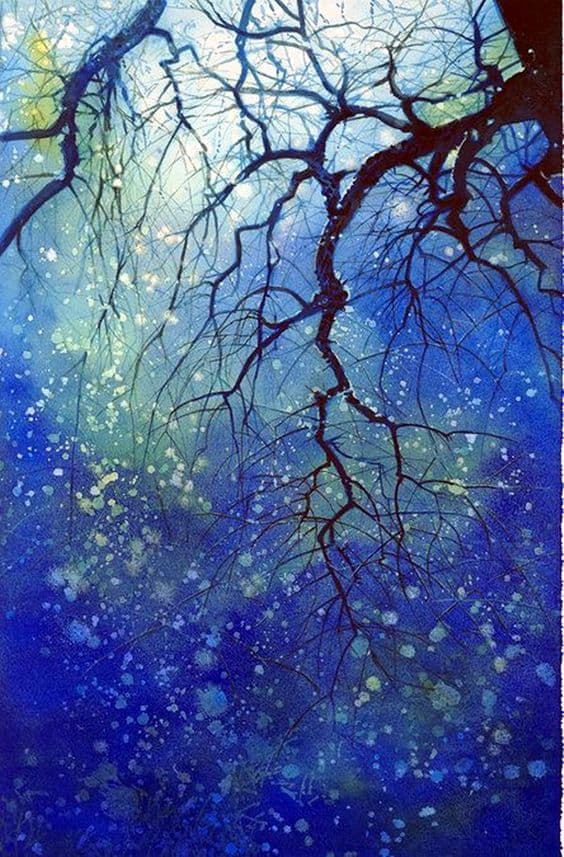 #3 Capture the art of a whale swimming under a small boat on the sea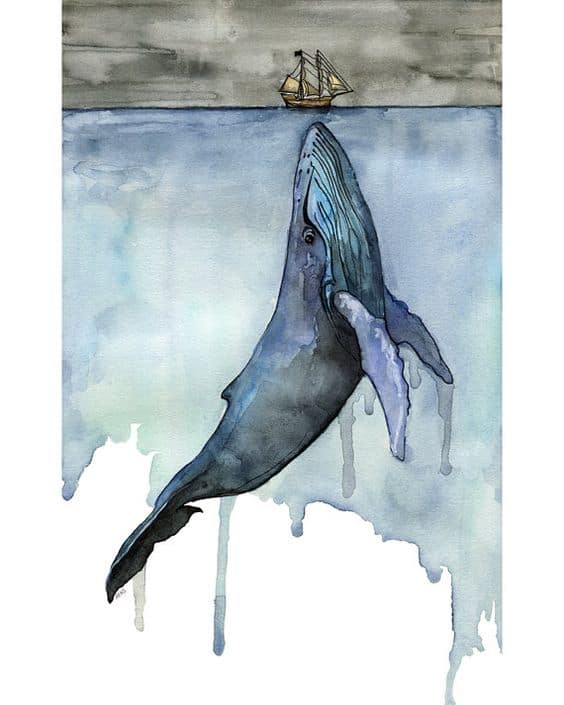 #4 Symphony of colors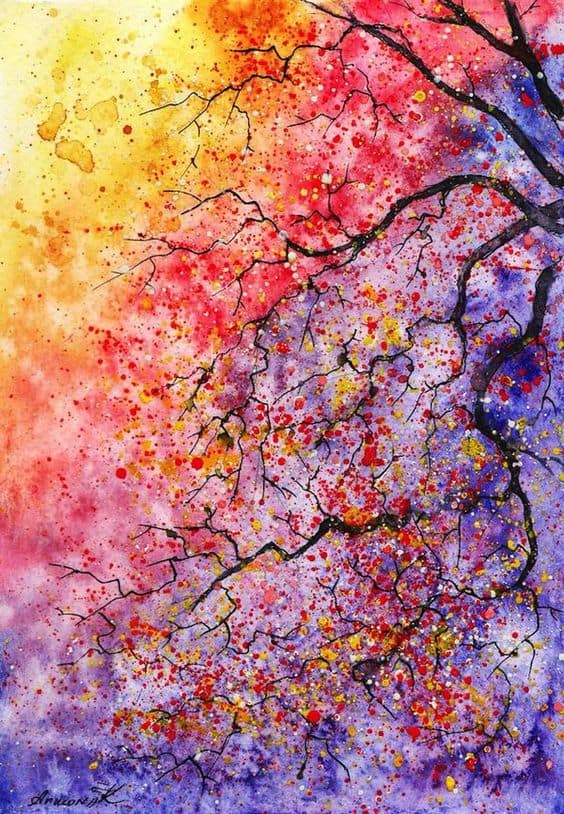 #5 Use familiar items like citrus fruits when learning to draw using dye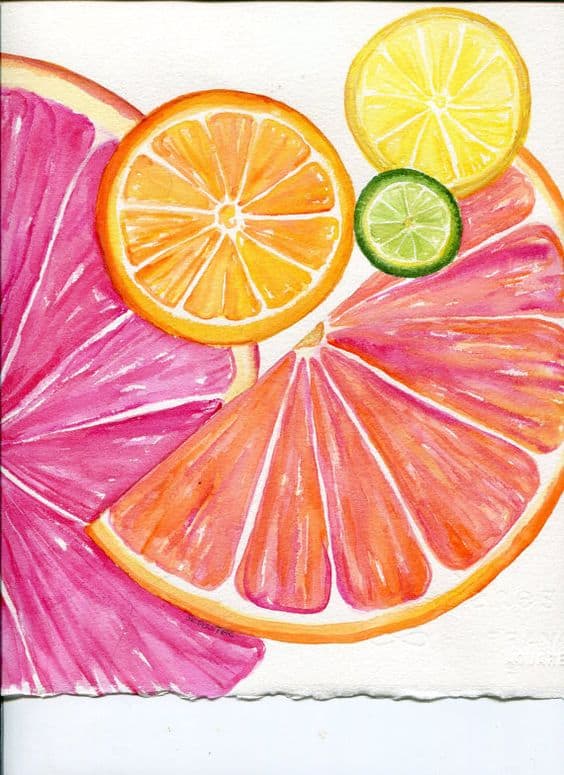 #6 Realize it is possible to create an artifact of the aurora borealis
Source: events.musepaintbar.com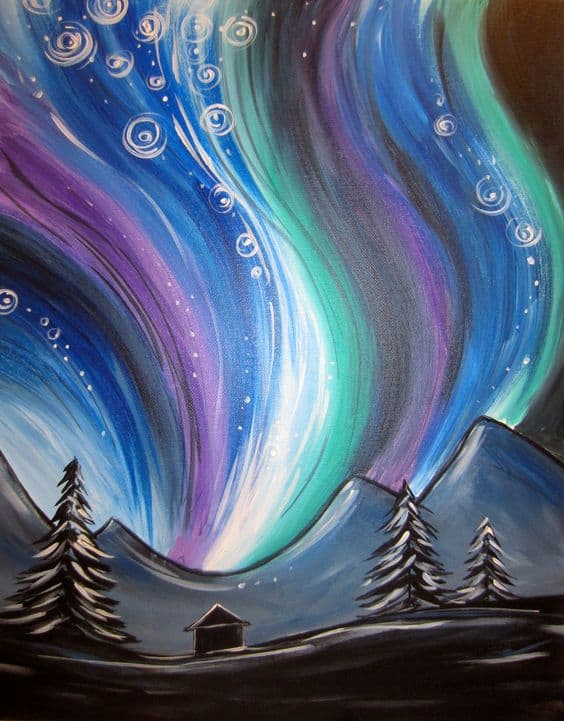 #7 Envision creating a masterpiece just by using yellow and purple to materialize a bike on paper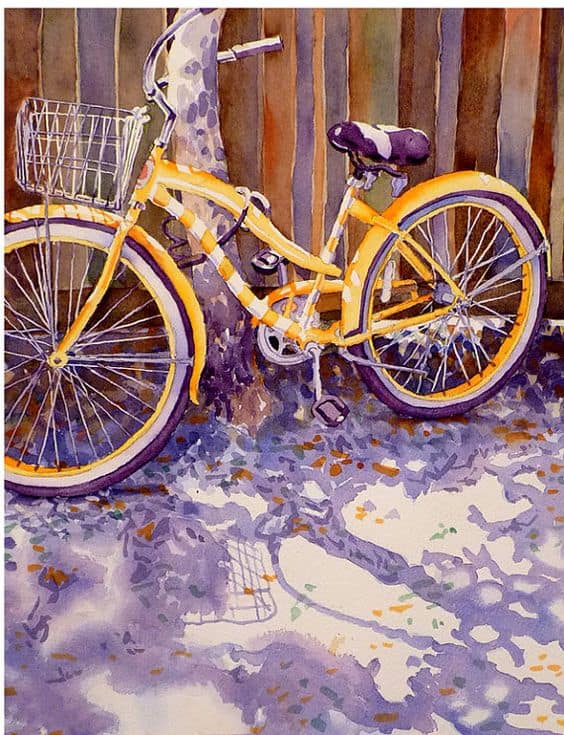 #8 Create a beautiful portrait of a mysterious woman with a mix of secondary colors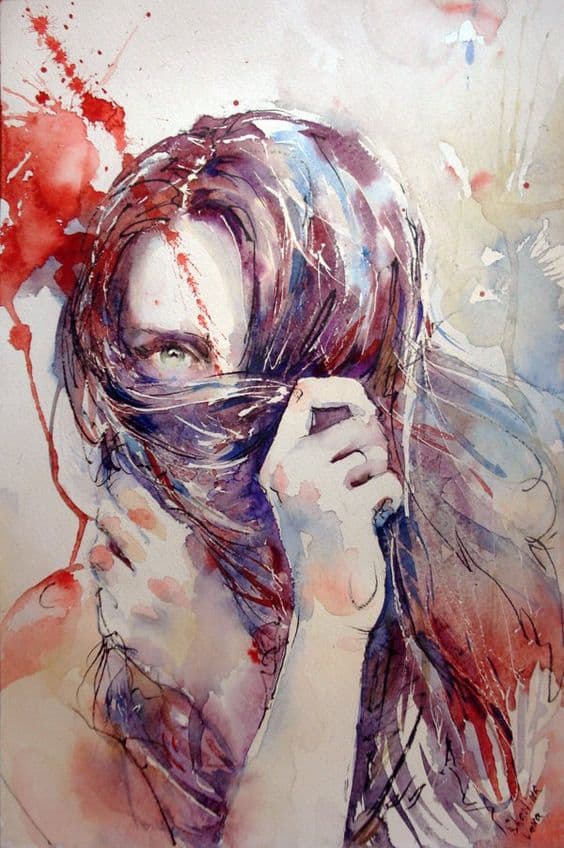 #9 Design a fairy holding a flower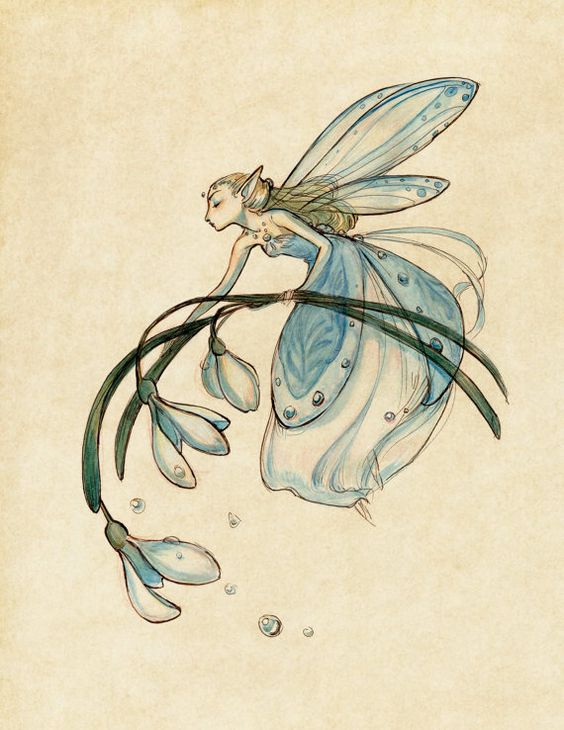 #10 Ponder on your own creation of the forest under the night's sky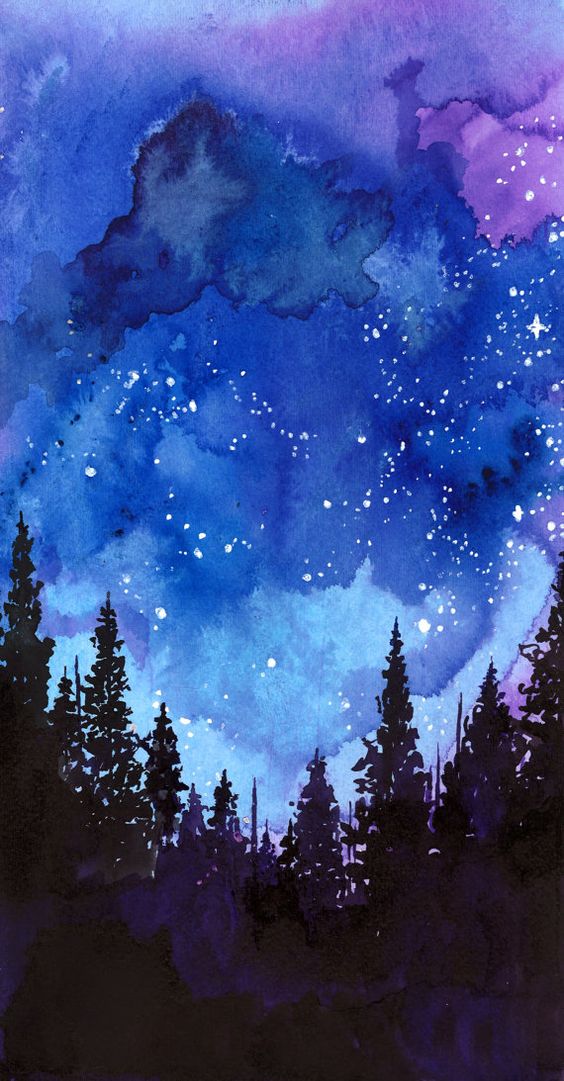 #11 Imagine doing a collage of an eye filled with tears using a mix colors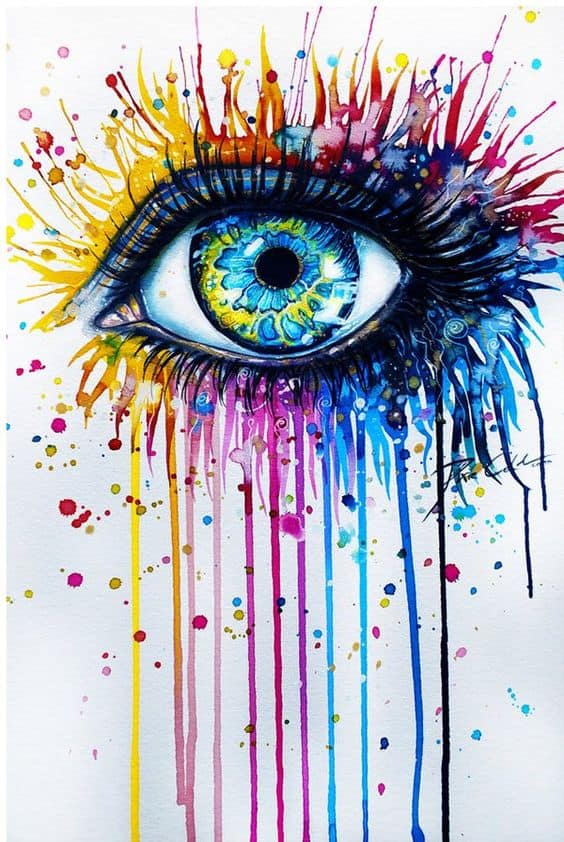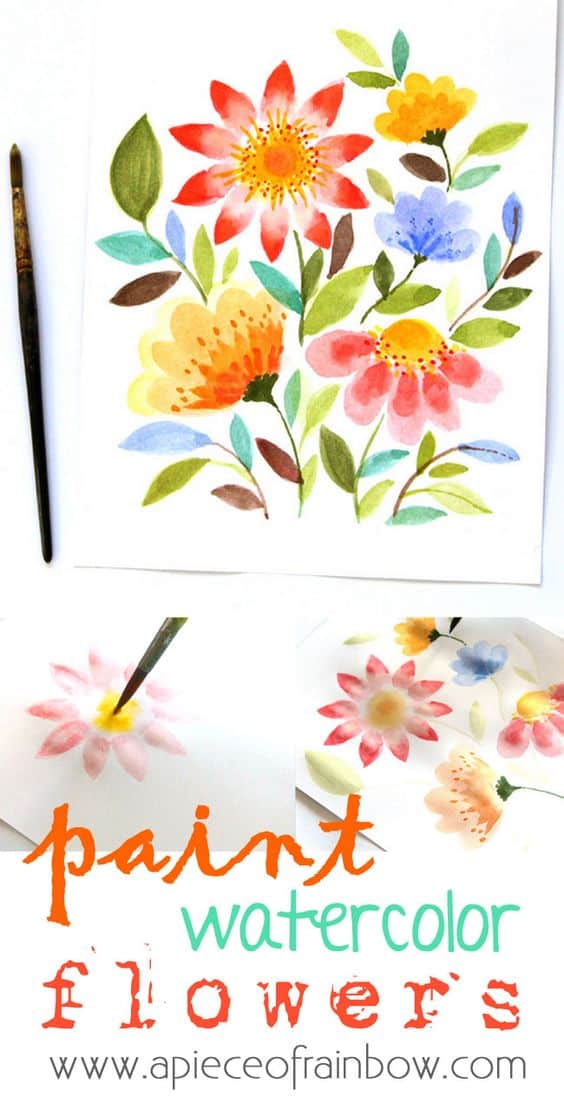 #13 Create a mix of hues in nature that include greens yellows pink and blues
Source: worldexperience.tumblr.com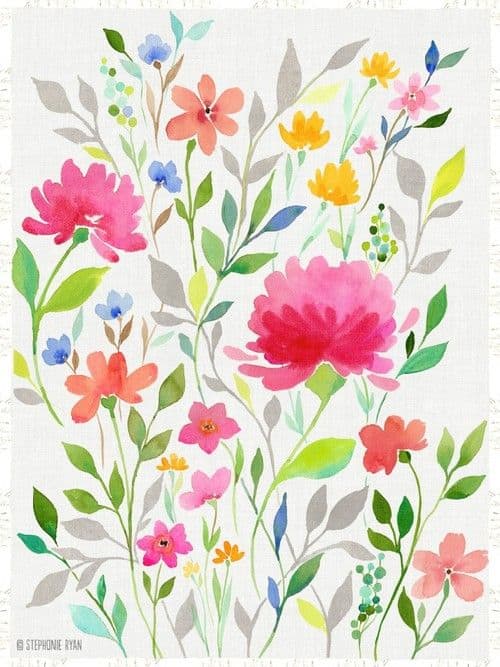 #14 Consider a drawing of a blue jean bird sitting on a branch laden with berries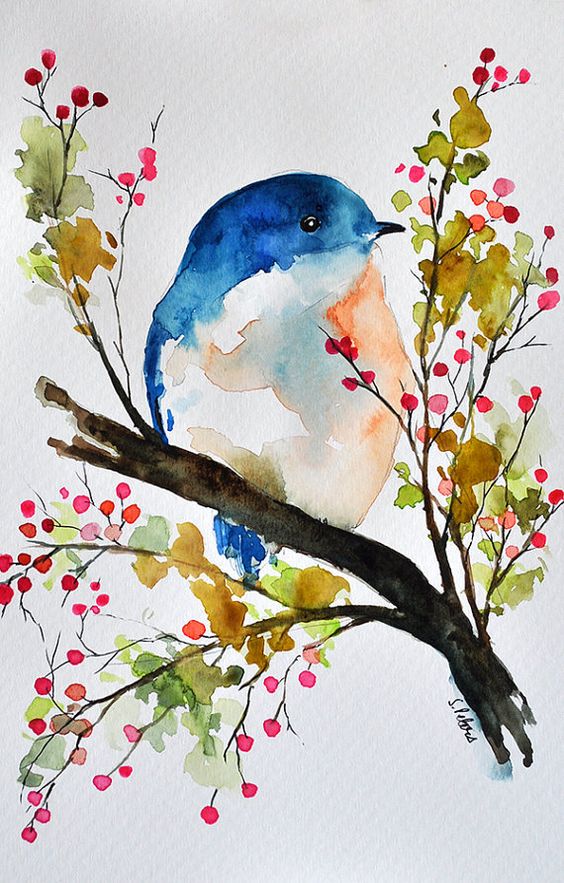 #15 Understand that for beginners a simple sketch of a painted cathedral can be a start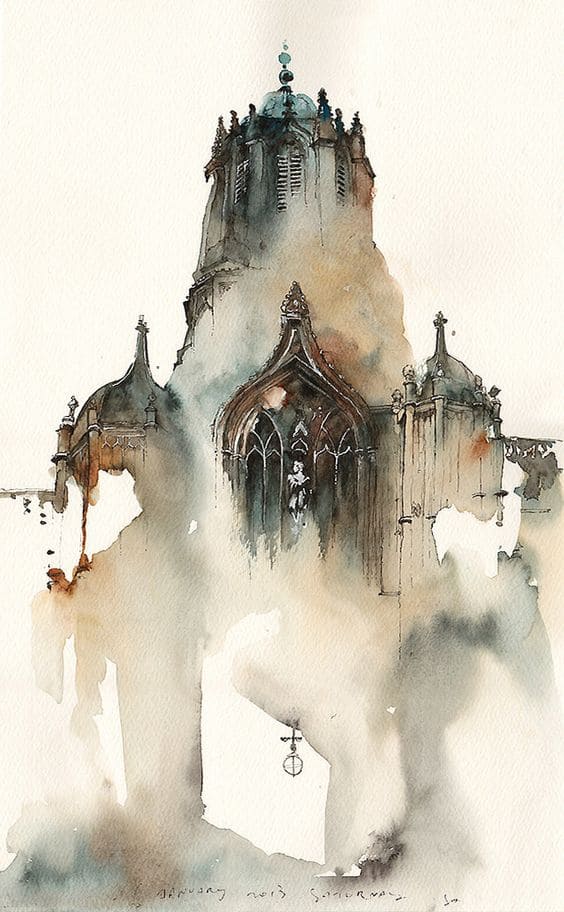 #16 Realize a bride in her off shoulder wedding dress and large floral head piece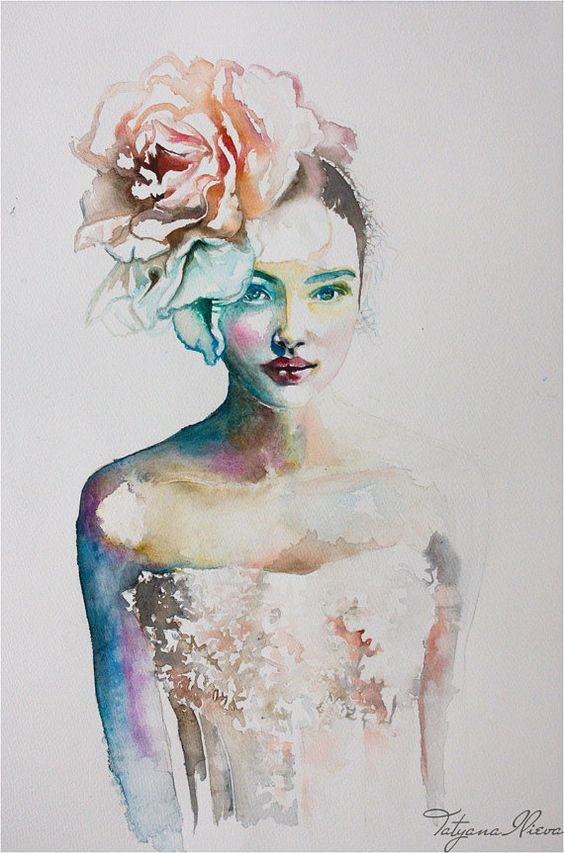 #17 Capture the beauty of the surroundings on a summer's morning through the eyes of a young woman sitting on her front step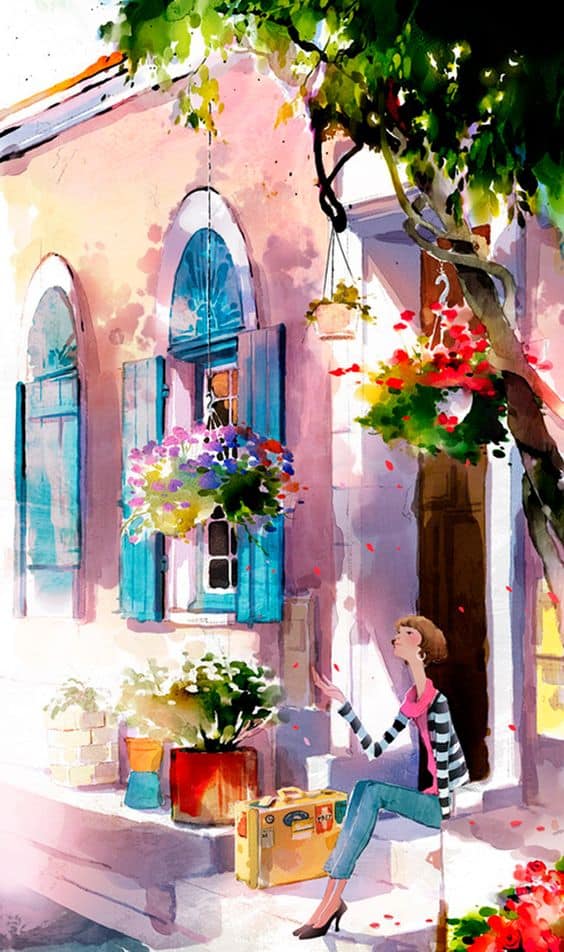 By experimenting with a variety of colors, shapes and all kinds of beauty, you can expose yourself to widening your innate ability to create incredible masterpieces. Learn the art of using watercolors via taking a variety of courses one on one or online.
Related Articles
Cold Press vs. Hot Press vs. Rough Watercolor Paper Compared
What is Watercolor Paper & How is Different From Other Papers
Best Watercolor Painting Books Everywhere | Beginner to Expert Grade
9 Best Water Brushes for Beginners, Professionals & Calligraphy
9 Best Watercolor Markers With Legendary Results for Artists Everywhere
10 Best Watercolor Palettes for Beginners & Professionals Everywhere
13 Best Watercolor Pencils and Water Soluble Art Supplies Today
15 Best Watercolor Paints in 2022 | Students & Artist Grades
Best Watercolor Paper of 2022 |Top Brands Reviewed + Plein Air
12 Must-Know Watercolor Tips for Beginners & Pros Everywhere
Why and How to Use Watercolor Mediums to Enhance Your Painting Game
Learn How to Use Watercolor on Wood | Professional Tips & Tricks
13 Best Watercolor Sketchbook for Creatives Everywhere
11 Best Watercolor Brushes for Beginners & Professionals Reviewed
15 Must-Have Watercolor Supplies for Beginners & Artists Everywhere
Stretching Watercolor Paper & How To Keep Watercolor Paper From Warping
Learn How to Paint Watercolor on Canvas Easily & Successfully
16 Must-Know Painting En Plein Air With Watercolors Tips & Tricks
Learn The Basic Watercolor Painting Techniques For Beginners – Ideas And Projects
Expand Your Knowledge With Watercolor Painting Ideas