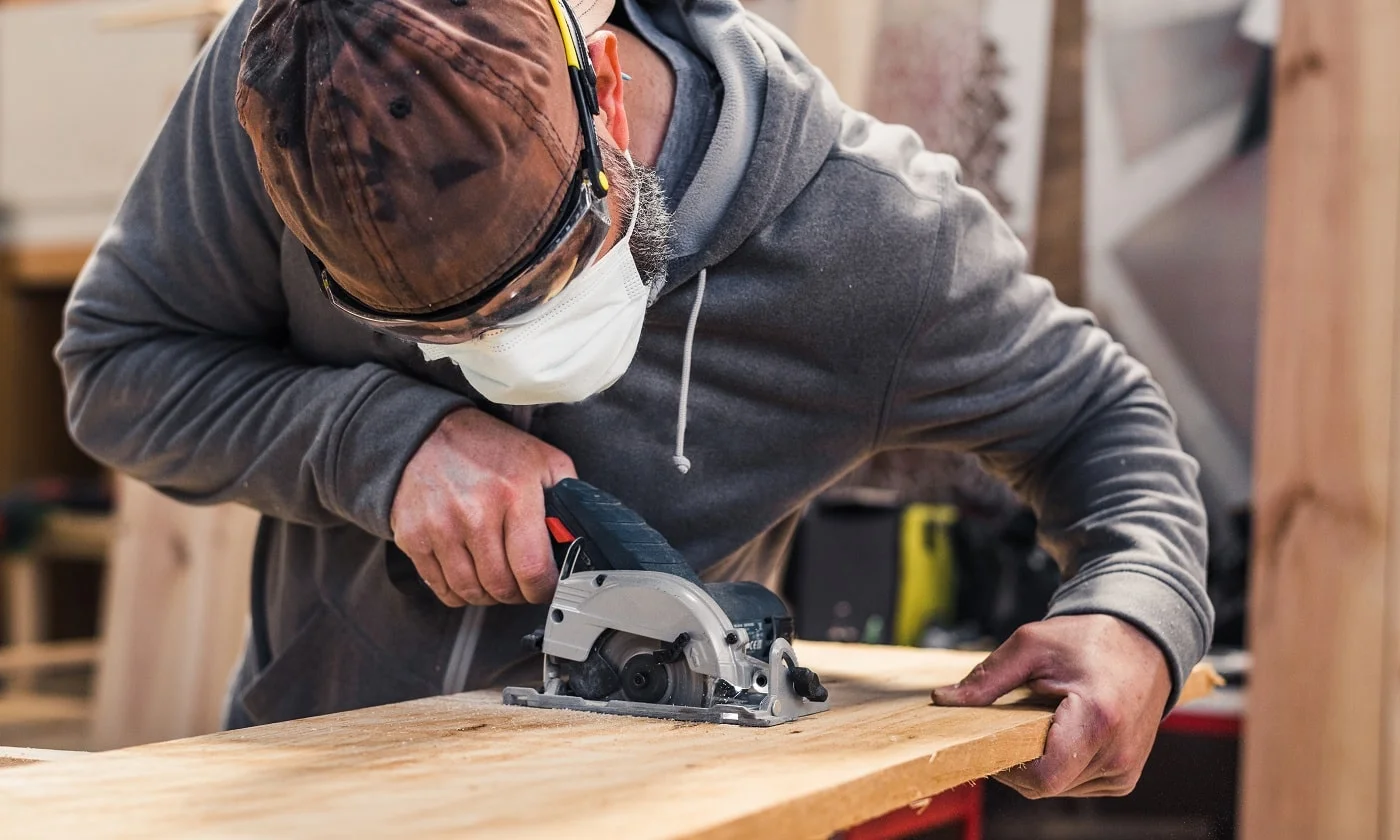 There's no denying that an effective circular saw is integral to any workshop.
And if you're into different DIY construction projects, you've surely heard praises about the Rockwell Versacut RK3440K mini circular saw by now. But that doesn't guarantee that this tool is most suitable for your needs, does it?
For this purpose, you need to look at many different facets of the product, including its benefits and downsides. And having used this circular saw for an entire month, we can confidently say that its range of advantageous features does make up for the few faults.
So, to help you figure out whether it's the ideal tool to go for, we've written this detailed review based on our experience. Read on to know more.
ROCKWELL VersaCut Review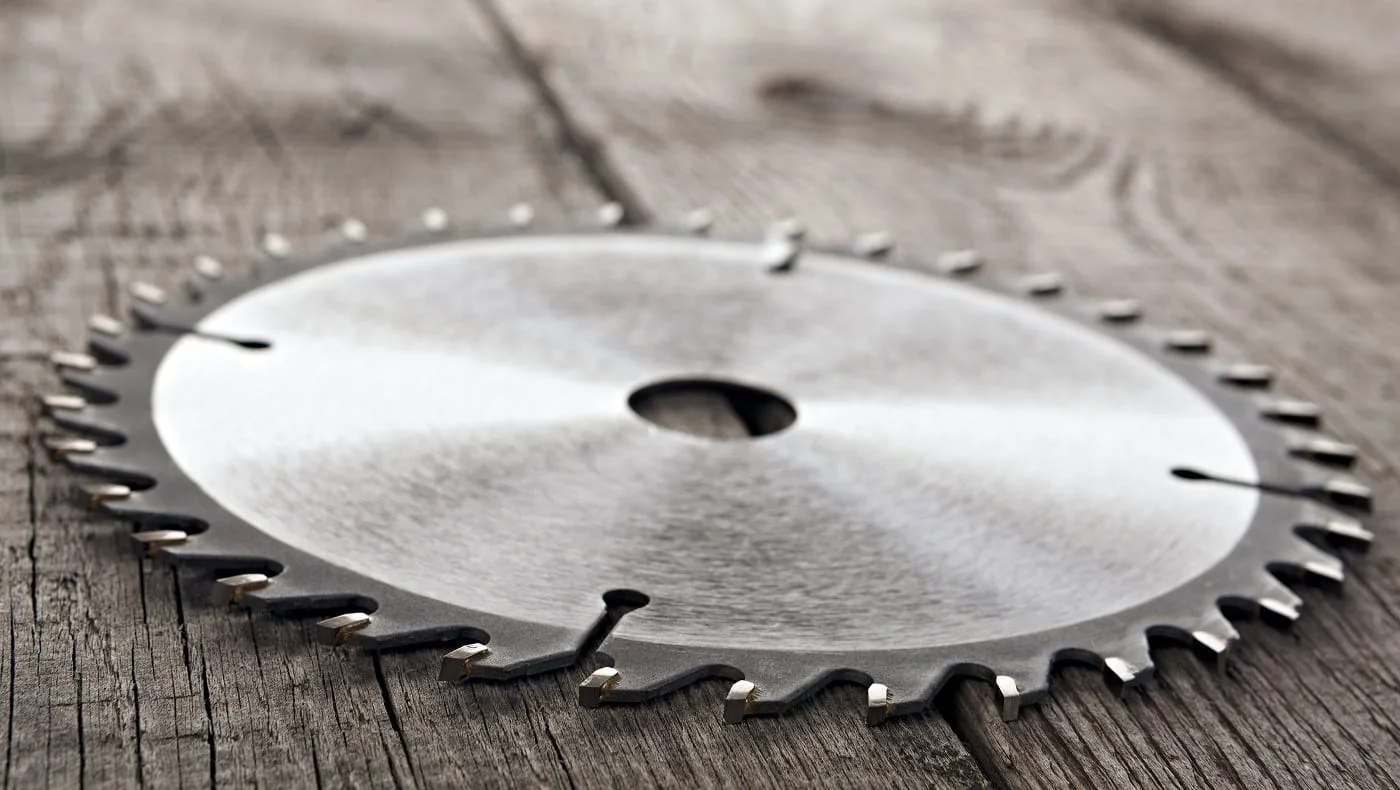 Why Buy This Product?
Rockwell may be a relatively newer brand on the market for power tools, but it has come up with a range of innovative tools since its inception. Each of these offers ultimate efficiency and durability despite being available at a budget-friendly rate. 
And the ROCKWELL VersaCut saw is definitely among the best products put forward by the brand till date. So, to help you understand its benefits better, let's start our discussion with a brief explanation of each of its positive features. 
Motor
Since this circular saw comes in a relatively smaller size, you might be wondering whether that would affect its motor power and speed in any way. But rest assured that you won't face any such issues with this tool as its motor is strong enough to handle cuts of professional standard comfortably. 
Coming with a motor of 4 amps, it lets you rip through most materials at a rotational speed of 3500 RPM. In fact, its sheer power will save you much more time on large-scale projects, which is why it can give tough competition to many regular saws. Using this power, it can precisely cut cabinet plywood having a thickness of ¾ inches with little force and effort. 
Note that most handheld saws barely work at 2,500 RPM, so the Versacut RK3440K will indeed be of great help to any DIY enthusiast. 
Cutting Power
This saw also ranks high in terms of cutting efficiency, thanks to the use of a superior-grade Laser guide functionality that helps define the cutting lines precisely. This proprietary technology ensures that you get the desired accuracy with each cut on any material, be it ceramic tiles, metal, flooring, or wood. 
For this purpose, it consists of a light source that projects a triangular light ray on the surface of the material. Even an adapter for dust extraction is included with the saw to clean the laser-guided cutting lines and increase the visibility further. As such, this saw is an ideal fit for people engaged in heavy-duty woodworking projects. 
Coupled with this is the cutting depth of 1-1/16 inches, which boosts its versatility further. So, you can make a variety of cuts, including crosscuts, plunge cuts, straight cuts, angular cuts, and bevel cuts, quite easily using this power-packed tool. There is also a lever for depth adjustment on one side, which allows you to quickly change the cutting depth to suit your needs. 
At this point, here's a side note; always make sure that you're using the right blades for your projects. Choosing an inefficient blade may lead to rough cuts, cause them to get stuck, and even result in kickbacks, which are very dangerous. 
Safety Features
Safety is a key factor when it comes to cutting tools though many DIYers often overlook it. Hence, the presence of adequate safety features is a must.
And you'll be glad to know that the Rockwell Versacut doesn't disappoint since it comes with an emergency lock-off switch. This switch prevents any accidental start and thereby rules out any injury.
Design And Build Quality
Its lightweight and streamlined design is another great benefit, which provides users with much greater control while working. Also, this ensures you don't have to drag the saw around the workstation or your home. 
Coming in a compact size, it is easy to store and doesn't occupy too much space in the room. And that's not all; you get a sturdy carrying bag in the package which can be used to store the saw.
Furthermore, the small size of the Rockwell Versacut RK3440K makes it perfect for working in tight spaces with equal power and accuracy. Keep in mind that this would be impossible to achieve if you use a larger saw in place of this model.
The user convenience on offer is also commendable, as the design is ergonomic and balanced. In addition, the motor is fitted in the rear portion of the saw, which enhances comfort and helps reduce fatigue. 
By incorporating such a feature, not only is the weight of the saw disseminated but the cutting vibrations are also minimized. This ensures the muscles in the hands are never strained. All in all, such features make it simple to use for beginners as well as pros in DIY construction projects. 
Coming to durability, the inner and outer body of the saw is entirely made of metal, which enhances its sturdiness and extends its service life considerably. 
Warranty And Price
This Rockwell circular saw comes with a limited warranty of 2 years, which is quite appreciable. This naturally makes the product more reliable and also ensures that you don't incur any additional expenses on the tool for two years. 
Notably, most other circular saws you'll find on the market offer either a warranty of 1 year or just a money-back guarantee of 30 days. This also puts the model a step ahead of all those products. 
Moreover, it is also priced reasonably considering all its capabilities, thereby providing you the ideal value for your money. This is something you get only in products manufactured by top-rated tool brands. 
Accessories
Another impressive aspect of the Rockwell VErsacut RK3440K is the assortment of essential tools and accessories that comes with it. Sounds exciting, doesn't it? 
So, let's get to the point. The contents of the package (other than the saw) include three blades, an edge guide, a base plate, a plastic cover to protect the base, a few wrenches, and a blade guard. 
And let us tell you that the blades that you get are designed to work with different materials. While the 24-tooth carbide blade is suitable for wood, there's a diamond blade to rip through cement and also an HSS blade for aluminum items. 
Long story short, you get pretty much everything you need to start working with this advanced tool. 
What Could've Been Better? 
Although the Rockwell Versacut RK3440K mini circular saw delivers a seamless performance and gets the job done with ease, there are a few shortcomings. But we assure you that these won't affect its overall efficiency as such. 
Firstly, finding replacement blades for this saw can be difficult since they are sparsely available on the market. If you manage to get your hands on one of those, they might turn out to be a bit expensive. But a way out of this problem is to contact the manufacturer and inquire about replacement blades, as they might sell these blades at a relatively cheaper rate. 
Also, the spring in this mini circular saw may be somewhat stiffer than that found in other models. Owing to this, you may have to apply some amount of pressure to overcome the plunging action while making plunge cuts. 
But note that this issue may not be faced by all users. And thanks to the availability of a two-year warranty, you can always get in touch with the manufacturer for a solution. 
Pros
Laser-guide functionality provides greater control

Lightweight and streamlined design

Effective two-year warranty

Value for money

Long-lasting
Cons
Replacement blades might not be easily available

Spring for plunge cuts might be stiffer in some cases
Rockwell Versacut Buyer's Guide
Whether you consider purchasing the Rockwell Versacut RK3440K or any other circular saw for that matter, taking into account some key factors is a must. These would ultimately determine the performance of the tool and its durability in the long run. On that note, we've listed some important points that you need to keep in mind before choosing a suitable circular saw. 
No-Load Speed
Having adequate control over the tool while you're working with it is of prime importance. This is largely determined by the speed at which the motor rotates the blades of the saw. Notably, the free-load speed indicates the raw sawing power, so a higher number of revolutions per minute will facilitate a better work efficiency. 
This speed generally varies based on the model, but it's typically anywhere between 2,700 to 5,000+ RPM. 
Bevel Capacity
Good-quality circular saws are not just capable of making simple cuts perpendicularly but can also make bevel cuts at different angles up to 55°. What makes this possible is an adjustable base plate. So, remember to check whether the circular saw has a bevel capability, determine its maximum angle, and figure out the cutting depth at a 45° angle. 
Cutting Depth And Capacity
A greater cutting capacity gives a circular saw the power to handle thicker wood pieces and complete more cutting tasks. This capacity is determined by the maximum cut at a 90° angle and would range between 35mm and 70mm. 
ROCKWELL VersaCut RK3440K FAQ
How Do You Choose A Blade For A Circular Saw?
To select the right blade for your circular saw, you must consider the number of teeth provided in it, its gullet size, the hook angles, and bevel angles. 
How Will You Use The Rockwell Versacut RK3440K?
To use this mini circular saw, turn it on and move the blade slowly through the material. You can use it with one hand and also apply it for overhead operation owing to its ergonomic design. 
How To Cut Plywood With A Circular Saw Without Splintering?
While cutting plywood, there is a high probability that the wood may be splintered or torn. Hence, you should follow some simple steps to avoid any such possibilities. Firstly, make sure you use the appropriate blade to get the best results. 
Another step is to keep the outer portion of the blade close to the face of the piece of plywood. Lastly, you should always cover the cutting line with some masking tape. 
What Should You Do If Your Circular Saw Goes Backward?
A circular saw going backward implies that there might be an electrical fault in the tool. So, you should immediately stop using that saw as your safety might be at risk. Wait until the saw is fixed by a reliable technician. 
ROCKWELL VersaCut RK3440K Verdict
That brings us to the end of our review, and we hope you've developed a clear idea about this mini circular saw by now. 
From our experience with this tool, we think the Rockwell VersaCut RK3440K a must-have for all DIY enthusiasts in their workshop. It would offer much greater accuracy and consistency than many other circular saws priced considerably higher. 
Nonetheless, don't forget to consider your needs and preferences and go through the buyer's guide before the purchase; this would surely clear any doubts in your mind. And let us know about your experience after using the product in the comments section down below. We'll be glad to hear about it!
Related Articles
9 Best Benchtop Jointer for Woodworking
Simply the Best Stained Glass Ring Saws
49 FREE DIY Router Table Plans For an Epic Home Workshop
10 Best Shop Vacs For Dust Collection
Top 10 Longest Pole Saws For Tree Pruning
13 Best Cordless Oscillating Tools
Different Types of Saws & How to Use Them
11 Best Chainsaw for Milling Lumber