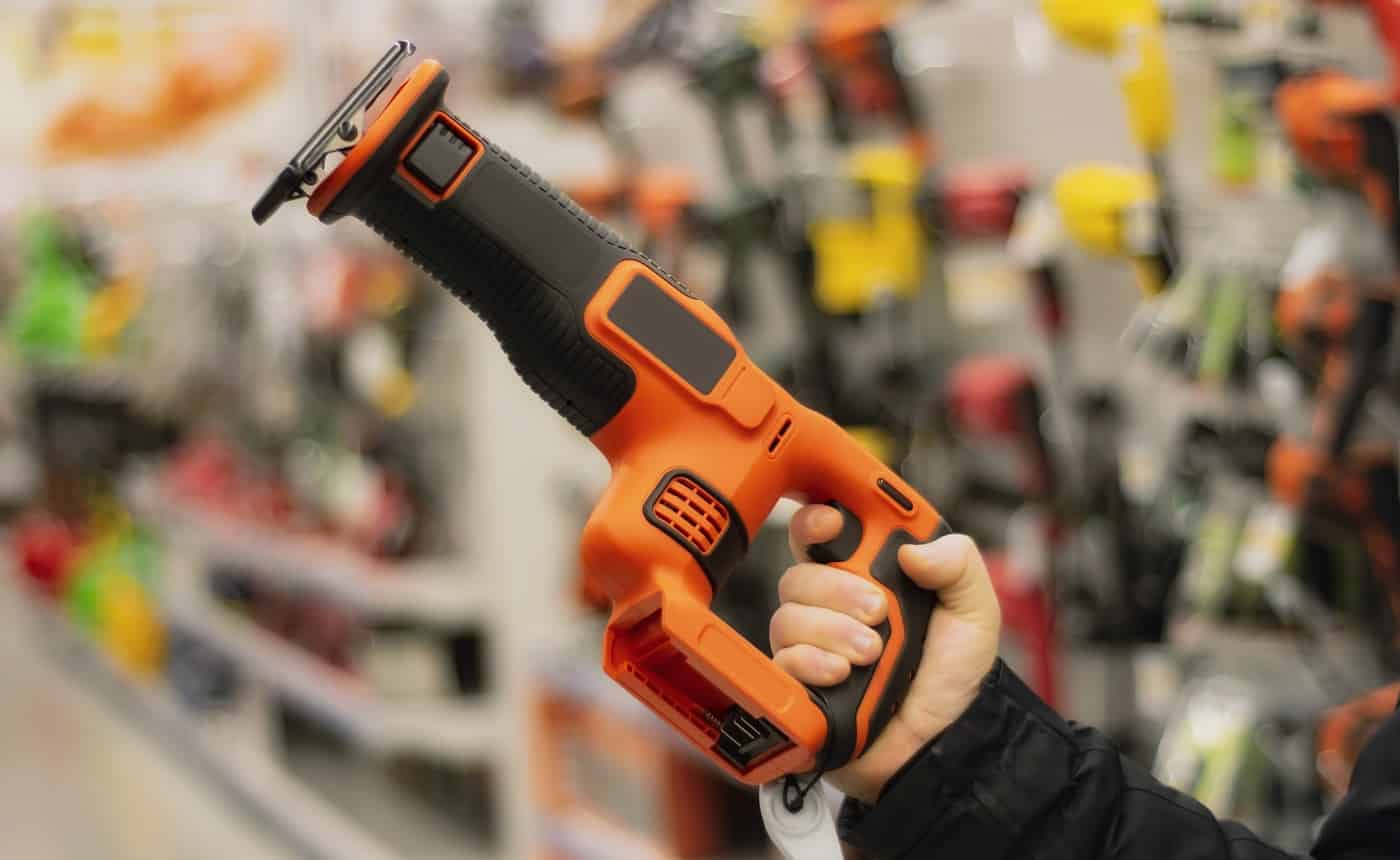 It's a common belief that all cutting tools are the same, but the real picture is different! 
Although their basic purpose is, of course, the same, each tool is made to suit different cutting needs. That's where all the difference between sabre saws and jigsaws, two very efficient cutting tools, lies! 
Both the saws run on either battery or electric power, but each type has different features. Plus, there are hundreds of models available for you to choose from. So, choosing the most suitable product might seem complicated. 
Hence, we try to make things simpler for you by putting forward this guide on sabre saws and jigsaws. We've selected the  best models in the market for each type and have also included a detailed buyer's guide to help you make the right decision. 
Do give it a read. 
Sabre Saw Vs. Jigsaw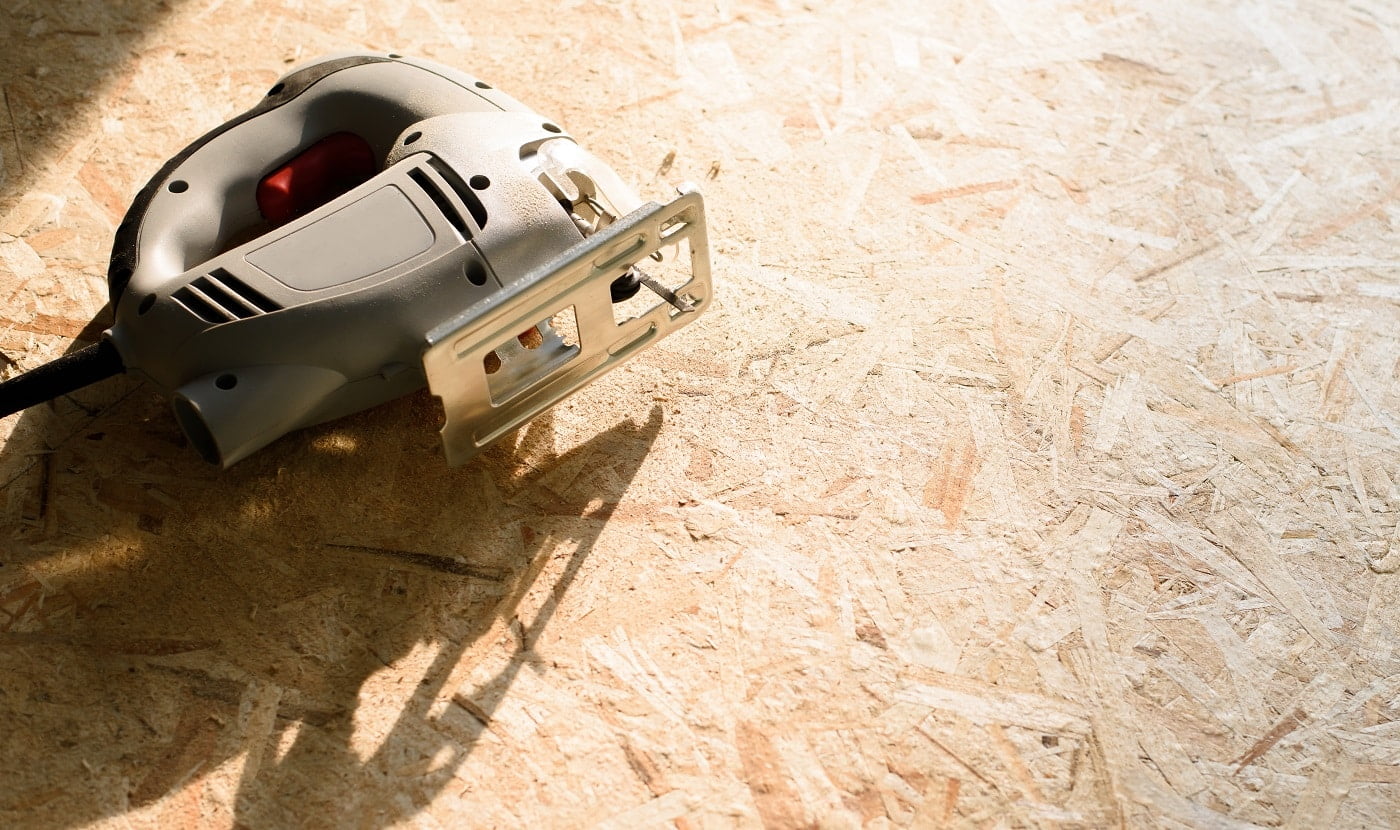 If versatility is one of your major lookouts, going for this product would be a great decision. It is equipped with technology that is patent to DEWALT and offers other efficient features that make it one of our top recommendations. So, let's find out about all the exciting features that this tool offers.
Sale
Why Did We Like It?
As we mentioned earlier, high versatility is one of the most compelling features of this product. And behind this magic is the blade-clamp that allows you to adjust the blade in 4 different positions and facilitates flush cutting. In addition to this, the blade can reach tight places, thereby improving the performance manifold. 
Now, performance ultimately matters the most when it comes to any tool, and this DEWALT saw ranks pretty high in that parameter as well. It is armed with a 1 ⅛-inch long stroke, which delivers an incredibly fast cutting speed. 
Plus, a trigger with a variable-speed feature is offered, that provides a maximum of 3,000 strokes per minute, allowing greater blade control. 
Also, a 3-year warranty is included with the product. So, you need not worry about extra expenses due to any issue that you might face with the tool within that period.
What Could've Been Better?
The only downside of this product is that it vibrates a bit and produces noise that may become disturbing sometimes. You can deal with this problem by replacing the cutting blade with a better-quality one. That said, the noise might disappear after a few months of use. 
Pros
Blade can be adjusted in 4 positions

Can reach tight places

Delivers incredibly fast cutting speed

Includes beneficial 3-year warranty
This BLACK+DECKER sabre saw can give tough competition to our previous pick. Its high-quality build and super-efficient features work to deliver a superb performance that anyone would love. Thus, be it any household task or DIY project, you can complete all the cutting work effortlessly with this tool.
Sale
Why Did We Like It?
The first feature of this product that caught our attention was its blade shoe. That's because it provided us greater control while turning or adjusting the angle. This in turn helps make the cutting more accurate. 
The interchangeable battery of this sabre saw another feature that we loved. Its powerful 20-Volt lithium-ion battery system helps the saw deliver a consistent service for the years to come. So, you are less likely to need any major replacement or repair work. 
Staying safe during the task is also equally important, and to ensure that, this saw includes an effective electric brake, providing the necessary control and safety. Finally, you can change the blade very simply without any tools so that you can quickly get back to work.
What Could've Been Better?
If you order the product online, sometimes the saw blade might be missing from the package. So, do make sure you check it carefully as soon as it arrives. Also, you will have to pay a delivery charge for getting the saw blades after requesting for an exchange from the manufacturer. 
Pros
Provides greater control over blade

Delivers a consistent service for years

Break ensures safety while in use

Blade change is tool-less
Cons
Saw blade might be missing in package
Worx is one of the frontrunners when it comes to DIY, gardening, and lawn care products, thanks to its reputation of offering high-precision and powerful tools. And this convertible saw from the brand is one of its best products till date, coming with a range of incredible features. So, let's move on and find out what all it offers.
Sale
Why Did We Like It?
For those who want the job to be done faster, this is among the best saws you'll ever find. What does the trick is the circular motion of the blades, which is much more efficient than the usual back and forth action. Also, this doesn't cause as much strain as the latter system of blade movement. 
What's more, this saw offers you the convertibility that very few cutting tools would. By just pressing the push-button head, you can turn a jigsaw into a sabre saw and vice-versa as per your needs. 
Yet another beneficial feature of this product is the dust blower integrated into it. As such, debris and dust is always kept away from the surface of each cut, providing better visibility and a cleaner working environment. 
Lastly, the lightweight and compact design lets you maneuver easily to make more detailed cuts and doesn't cause too much fatigue. 
What Could've Been Better?
The only thing that disappointed us a bit was the battery since it was not as long-lasting as other high-quality products. As such, you may need to replace it within a year of regular use. Hence, you would have to put in the effort to get hold of a new battery, besides having to spend more money. 
Pros
Circular motion does the job faster

2-in1 convertible saw

Keeps away dirt and debris from the cut

Easy to maneuver and make detailed cuts
Cons
Battery not long-lasting enough
When it comes to precision, there are very few tools that can compete with this jigsaw from BLACK+DECKER. It uses highly advanced technology to work out perfect cuts for different purposes, which makes it fairly versatile. Note that this model comes in dimensions of 11.75 x 4.38 x 9.25 inches and weighs 4.6 lbs.
Sale
Why Did We Like It?
Not all projects require the same type of cuts, which is why a tool with customized settings can be of great help. And this jigsaw is just the right product to go for, as the curve control feature offers four different customized settings to adjust the orbit of the saw for different projects. 
Along with that, the powerful motor with variable speed can generate a cutting power of at most 3,000 Strokes Per Minute (SPM). An improved Wire Guard is another great feature of this jigsaw that makes for a perfectly clear line of sight for all precise cuts. 
Working with this saw is also very comfortable, thanks to its compact rubber handle, which has a dust-blower built into it. Note to forget the rare bevel cutting feature that lets you make such cuts by an angle of up to 45°. 
What Could've Been Better?
The lock ring of the wheel which keeps the blade centered may fall off sometimes, and you have to fix it in the right place each time. If this issue is faced too often, it becomes a hassle, so it will be best to request a replacement for such a lock ring. 
Pros
Lets you adjust the orbit for different projects

Generates a very fast cutting power

Makes for a clear line of sight

Compact rubber handle reduces fatigue
Cons
Lock ring of wheel holding the blade may fall off
Another impressive jigsaw we came across was this product from DEWALT, which makes all your cutting work a breeze. It is packed with a set of excellent features that work to deliver highly efficient performance for a long time. Note that this product comes with a beneficial 3-year limited warranty and weighs 5.54 lbs.
Sale
Why Did We Like It?
Changing the blade becomes effortless and quicker with the keyless lever-action blade clamp of this jigsaw. Plus, the all-metal shoe bevel, which is keyless, has four dents at 30°, 45°, 0°, and 15° to enable easy bevel adjustments. 
You also get an orbital action feature for cutting wood, which can be adjusted by 4 positions to suit different projects. And the variable speed trigger lets you adjust the cutting speed as well. Additionally, there is a shoe cover provided with the tool that protects the blade shoe from any scratches. 
Furthermore, users can clearly see the cuts that they made, thanks to the dust blower built into the tool. As for the blade compatibility, this saw can be used with all T-shank blades to facilitate optimal holding power and professional results.
What Could've Been Better?
Though the product offers a quite satisfying performance, the metal pins provided for fixing the battery are not efficient and durable enough. Thus, you might not be able to fix it properly with those, and may have to buy additional pins. 
Pros
Lets you change blades effortlessly

Enables easy bevel adjustments

Blade shoe is protected from scratches

Can be used with all T-shank blades
Cons
Inferior-quality metal pins for batteries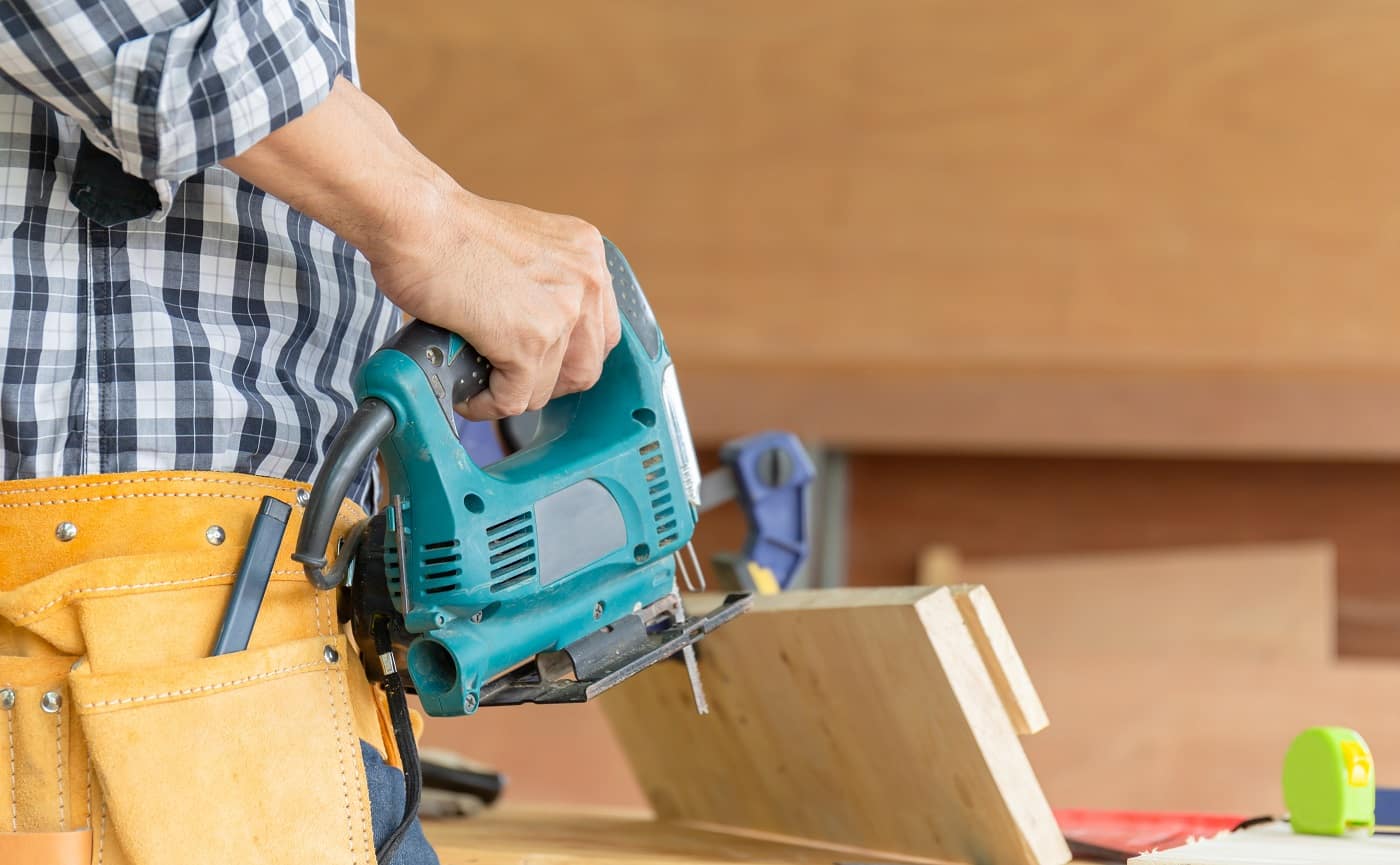 Jigsaw vs Sabre Saw Buyer's Guide 
Now, even though you've looked at some of the best sabre saws and jigsaws on the market, we understand that it isn't enough to make a choice. 
So, to have a clearer ideal, you'll need the answers to a few important questions, such as, 'Which saw would suit your needs?' or 'How are jigsaws and sabre saws different?'. So, here's a guide on the key points that you need to consider. These include their most important features and the various purposes they can be used for.
Precision
This is definitely an important parameter to consider, when it comes to using saws. But note that the required precision may vary with the project that you're working on. 
As such, the two types of saws don't provide equally precise cuts. The jigsaw is more accurate in this regard, and includes a handy guide to using it for creating different shapes or cutting along different lines. Thus, you can easily handle the tasks where making intricate cuts is absolutely necessary.  
On the other hand, while using a sabre saw, the accuracy depends on how you would direct the blade through the material. As such, it is suitable for the tasks which just require you to make rough cuts.
Power Source
Tools running on power would need a battery or a motor as the source, so it's a crucial factor while choosing jigsaw or sabre saw. Though electric power is channeled from a power outlet or a battery in both the cases, the way it is distributed across the two saws. 
While the power is distributed to the blade of the jigsaw, in the case of the sabre saw it is transmitted throughout the entire tool. Thus, concentration of power in the jigsaw blade helps deliver more powerful cuts. Also, motors of sabre saws are comparatively smaller than that of jigsaws and may have a lesser speed too. 
Stroke Length 
The stroke length is the distance by which the saw blade moves up and down with each stroke. Thus, the higher the stroke rate, the more is the distance the blade covers while cutting any material. So ultimately, the work is finished faster. 
Generally, sabre saws have greater stroke length, meaning that the job gets done quicker. On the other hand, jigsaws take a relatively longer time to complete the task. Note that jigsaws are used for more careful work such as cutting semi-circles or corners, so the shorter stroke length is also more favorable for them. 
Blade
The cutting work, of course, depends primarily on the blade-quality. Note that though the blades of these two tools might look the same, they are not entirely so. There are a number of differences, including the length and thickness. However, each type includes products of varying length. 
As for sabre saws, the blade is more exposed in the front portion, since they need more area for cutting than jigsaws. And their length varies between 3 to 12 inches, though the majority of users go for 7 to 8 inch-long blades. Plus, the blade of a sabre saw is relatively thicker, which makes them more sturdy, thereby ensuring that they can tolerate more abuse during rough cutting. 
Talking about jigsaws, they have typically shorter blades in comparison to sabre saws. These saws have an average blade-length of 3 to 9 inches. Another vital point to remember is that blades of jigsaws have a different TPI count, which ranges from 7 to 25. It is this feature that makes jigsaws suitable for different uses. 
Best Use
Since both these saws make cuts through a reciprocating motion, many people are likely to assume that their application will also be the same. But the reality is different, as there are major differences in features such as design and blade size. 
Sabre saws are best for making the rough cuts since it doesn't give you as much control over the cuts as jigsaws. So, they can be helpful during demolition work or for ripping through large lumber pieces. You can also use them for sizing PVC pipes, making cuts in overhead positions, and cutting screws that are difficult to pull out. 
Making more delicate and intricate cuts is what jigsaws are meant for. Furthermore, they let you make compound, beveled, and effortless straight cuts. 
As such, they can be used for other applications such as cutting laminate for home improvement or cutting ceramic tiles. In addition to this, craftsmen use these saws to make patterns in workpieces of wood. 
Who is it for? 
This will vary with the specific projects that you engage in, and some people may need both for different kinds of work. However, generally sabre saws are more useful for hobbyists, home remodelers, and DIY enthusiasts since they often need to make rough cuts. Regular homeowners will also find this tool to be quite beneficial for purposes such as pruning trees. 
Coming to the jigsaw, the greater versatility and accuracy makes it fit for professionals who engage in woodwork. It will be a very useful tool in their workshop. Plus, a professional craftsperson will find this saw really beneficial. 
Cost 
Note that you'll get both high-end and budget-friendly options for each of the types. Thus, there is something available for every user. 
However, while basic models of both the saws can be found at lesser prices, the medium and high-tier jigsaws are slightly more expensive. Top-notch sabre saws with superb features and powerful motors wouldn't generally need spending very high amounts. 
Portability 
You may have to use the power saw in different places, and thus portability is also a vital point to consider. 
As a matter of fact, both the jigsaw and sabre saw will be sufficiently portable, considering that they are smaller than other types such as circular saws. 
Though, sabre saws can be bulkier and larger than jigsaws, which are more compact and lightweight. Hence, a jigsaw can be considered a more portable option. 
Shoe Length
The shoe of a saw protects the blade, and hence is important for maintaining a consistent performance. As for jigsaws, the shoe is adjustable, which makes it useful for cutting tricky materials or for angled cuts. Sabre saws are relatively less flexible since they can't be used as tabletop tools. 
Choosing The Best Tool For Yourself
This would depend on the projects you would generally utilize the tool for. Say for instance, if you need to cut through materials but don't need absolute accuracy, the sabre saw would be worth purchasing. 
But if you prefer to use the saw as a tabletop tool and engage in DIY projects that require accurate work, you can go for a jigsaw. With this tool, you can produce various types of cuts at a slower speed. 
A point to note here is that sabre saws are often confused with tools such as scroll saws and reciprocating saws. But the latter are different since they are suitable for more heavy-duty tasks and have much longer blades. 
Also, a sabre saw can be described as a combination of a reciprocating saw and a handheld jigsaw. That's because many jigsaws can make cuts similar to their reciprocating saw alternatives.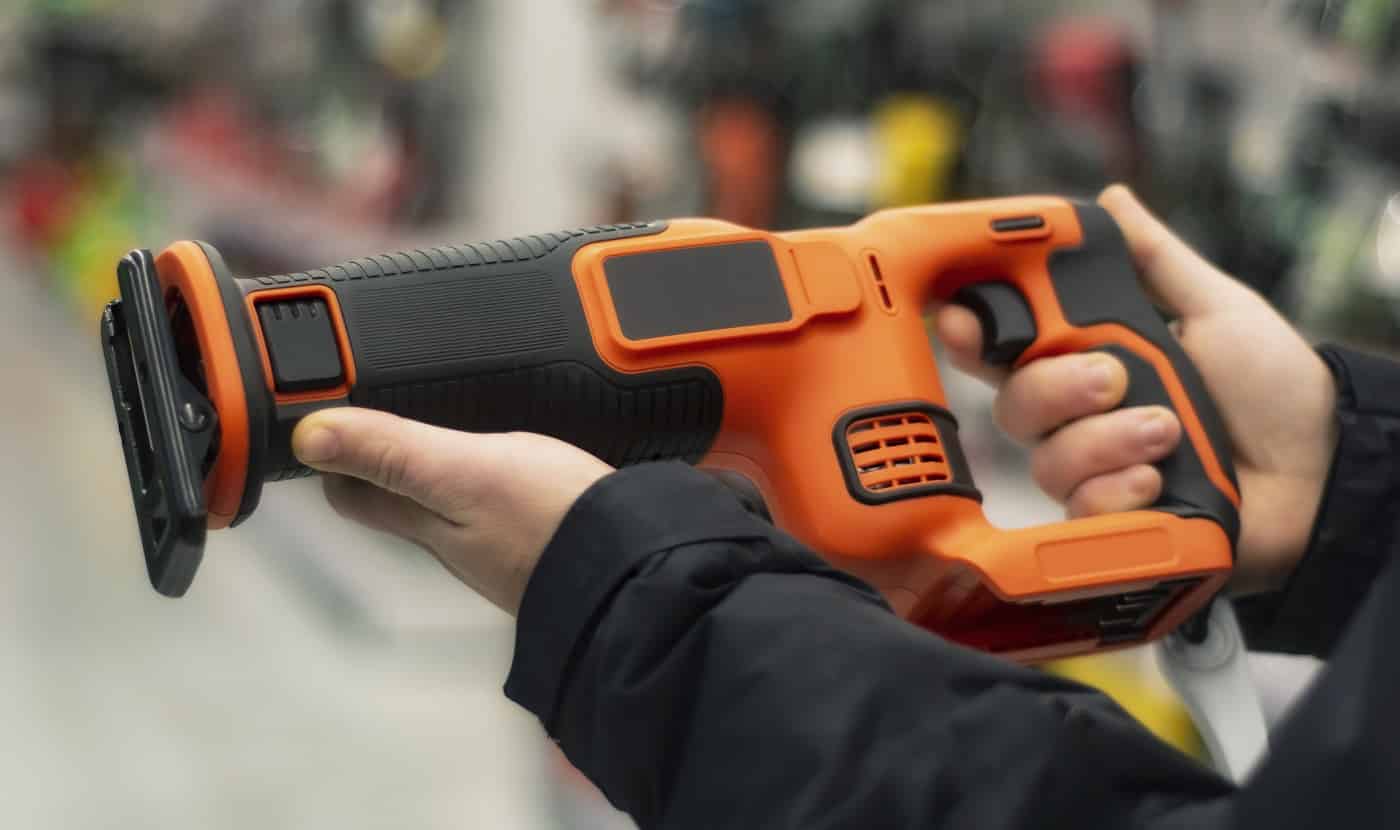 Verdict
With that, we reach the end of our guide. We hope now you'll have a better understanding about what jigsaws and sabre saws offer. As such, choosing the best saw for yourself won't be difficult now. 
But before we bring down the curtains, let's take you through our favorites from the list. If you need a jigsaw for intricate cutting work for DIY projects but also have a tight budget, the BLACK+DECKER BDEJS600C will be the perfect tool to go for. 
However, the WORX WX550L Convertible Saw is ideal for those who engage in a variety of projects with different cutting needs. As for the price, it is more affordable than many other convertible saws in the market. 
So, without further delay, go on and purchase a saw that would suit your needs. Bye for now, take care. 
Related Articles
9 Best Benchtop Jointer for Woodworking 
13 Best Wood Routers for Professionals & Amateurs Alike
Simply the Best Stained Glass Ring Saws 
49 FREE DIY Router Table Plans For an Epic Home Workshop
10 Best Shop Vacs For Dust Collection 
Top 10 Longest Pole Saws For Tree Pruning 
13 Best Cordless Oscillating Tools 
13 Best Saw Horses on the Market Today
Different Types of Saws & How to Use Them  
11 Best Bow Saw | Reviews + Buyer's Guide
11 Best Table Saw [Reviewed & Buyer's Guide]
7 Best Cabinet Table Saws [Reviewed & Buyer's Guide]
9 Best Band Saw [Reviews & Buyer's Guide]
7 Best 12-inch Miter Saw Reviews [Buyer's Guide]
13 Best Contractor Table Saws [Reviews & Buyer's Guide]
Best 20″ Chainsaw [Reviewed & Buyer's Guide]
11 Best Chainsaw for Milling Lumber | Buyer's Guide
5 Best Stihl Chainsaws [Reviewed & Buyer's Guide]
Radial Arm Saw vs Miter Saw [Differences & Winner]