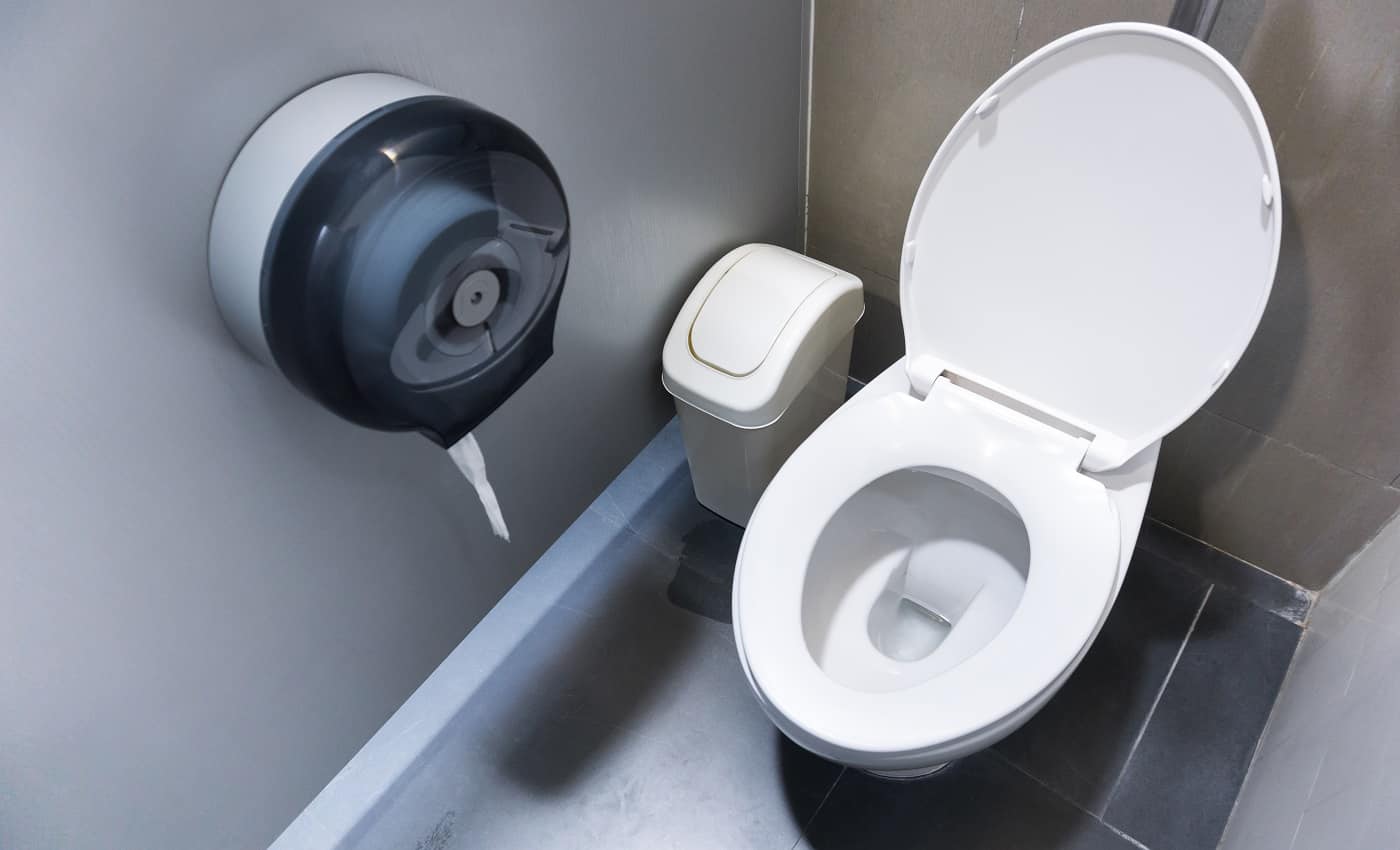 Despite being used every day, septic tanks are among the most neglected fixtures of your home.
It won't be wrong for us to say that the only time it draws your attention is when there's a severe clog causing a messy and unbearably stinky overflow. And that's when you frantically look for emergency plumbing services, which ultimately costs hundreds, even thousands of dollars. 
However, an easy and effective way to prevent this nightmare is to opt for ready-made septic tank treatments available on the market. But if you have ever looked at the plethora of options, we bet confusion kicked in sooner rather than later!
That's why we take it upon ourselves to introduce you to the top 7 septic tank treatments making all the right noise this year. So, dive in!
Best Septic Tank Treatment
IMAGE
PRODUCT
DETAILS

Our Top Pick

Our Top Pick

Green Gobbler FBA_GGSSEP

Power digestive enzymes
Odor reduction
Free reminder app

VIEW LATEST PRICE →

Cabin Obsession 8541814698

Scientifically selected bacterial cultures
Eco-friendly actives
Non-toxic formula

VIEW LATEST PRICE →

GREEN PIG 52

Concentrated formula
Enzyme-producing bacteria
No chemicals

VIEW LATEST PRICE →

Roebic Laboratories Inc. K-57-Q-4

Patented Roetech bacteria
Non-corrosive
Multi-purpose utility

VIEW LATEST PRICE →

RID-X B01M5GLM9C

5-in-1 waste digestion
Available in powder, liquid, solupack forms
Compatible with all pipes and tanks

VIEW LATEST PRICE →

Homey Aim Septic Tank Treatment

Bio-active cultures
Wheat bran carrier
Calendar tracking

VIEW LATEST PRICE →

Septi-Flow AX-AY-ABHI-46905

Treats sodium and sulfate buildup
Safe for all plumbing systems
Neutralizes odor

VIEW LATEST PRICE →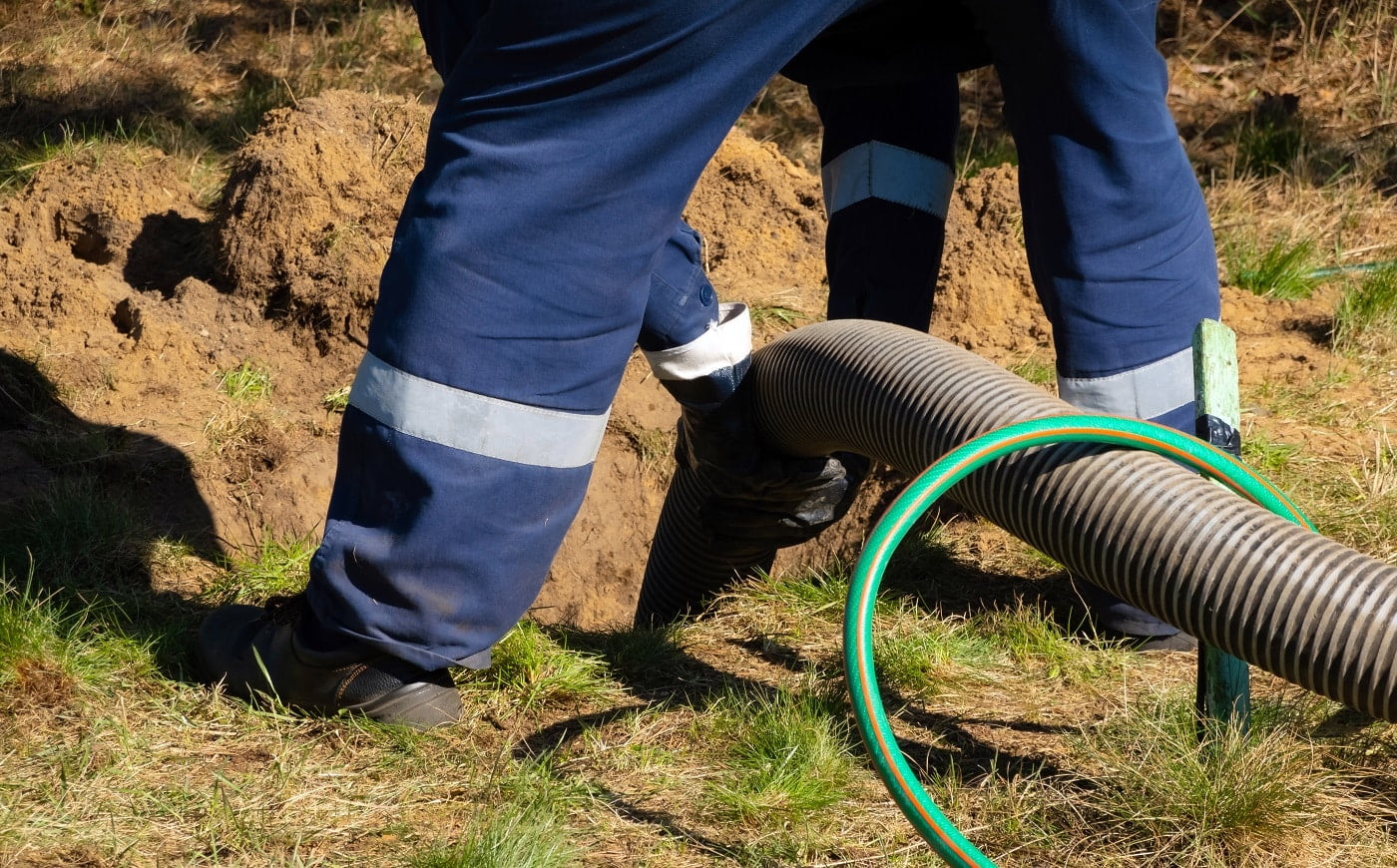 One of our top recommendations is the Green Gobbler FBA_GGSSEP septic saver. This easy-to-use product provides users with up to 6 months of hassle-free septic tank maintenance. Plus, its affordable pricing means you don't have to break the bank.
Sale
Why Did We Like It?
For starters, the positive customer reviews compelled us to try this product, and we weren't disappointed for the most part. This septic treatment comes in small pods, with each pack containing 6 such pods for use up to 6 months.
Moreover, the formulation contains some of the strongest bacteria and digestive enzymes, which eat up everything from fat, grease to organic matter and paper, keeping your septic tank and lines free from unwanted blockages. Besides, they eliminate odors and neutralizes the harmful effects of detergents, chlorines, and bleach going down the toilet.
All you have to do is drop one pod each month and flush it down. The biodegrade ingredients are safe to use for all septic tanks. 
We also loved that the brand provides users with their free "Green Gobbler" mobile app, which reminds them to drop one pod every month for 6 months. Plus, the brand offers a 30-day money-back guarantee for dissatisfied users. At its price, there's hardly anything that we could have asked for.
What Could've Been Better?
Perhaps, the only thing that we can crib about is that the ingredients and enzymes are not very effective when it comes to dissolving hair. Hence, you may have to use a powerful liquid dissolver if your toilet accumulates a lot of hair.
Pros
Non-polluting and non-corrosive ingredients

Safe for all septic tanks

Can be used in RV and mobile home toilets

30-day money-back guarantee
Cons
Doesn't work for dissolving hair
The Cabin Obsession 8541814698 is yet another product that keeps your septic lines and tanks free from undissolved waste and clogs. Its precise formulation and cost-effectiveness make it one of the go-to septic tank cleaners across the country.
Sale
Why Did We Like It?
First things first, each pod or packet contains billions of scientifically selected bacterial cultures that promote the production, distribution, and recharge of active enzymes. These enzymes, in turn, dissolve different types of waste, including those found in the sludge and scum layers of the septic tank and the leach field.
Like our previous pick, the eco-friendly and non-toxic formulation doesn't produce or leave any harmful residue. Hence, the pods are safe to use for all plumbing lines, blackwater systems (or cesspool), aerobic and anaerobic septic tanks.  The rapid digestion rate of the concentrated formula also helps in eliminating and controlling the production of odors from your toilet. 
Although the pods have a dissolving covering that degenerates only upon coming in contact with sufficient water, we appreciate how the brand employs a tub packaging to keep them safe from damages. One such tub contains 12 pods for a 1-year supply.
What Could've Been Better?
Some users have reported that they received loose ingredients with a scoop instead of the pods. But the brand has a fast and responsive customer service that caters to such issues within a short span. So, if you receive the wrong product, get in touch with them immediately after delivery.
Pros
Easy to use, just drop and flush

All-natural and non-corrosive

Can be used for RV and boat toilets

Sturdy packaging
Cons
May deliver the wrong product
Green Pig has been operating in the septic tank treatment industry since 1996, and this product is a testimony of its success. Its natural ingredients are safe and effective for use with all types of septic tanks. What's more, each soluble pack (solupack) lasts for 3 months.
Sale
Why Did We Like It?
For a product that lasts 3 months to prevent blockages in the septic tanks and lines, you'd expect a potent formulation, and the Green Pig 52 delivers just that. Each pod or soluble package contains a white, powdery substance, which in turn, comprises thousands of enzyme-producing bacteria. 
These bacteria multiply in no time to break down sludge, grease, paper, and other solid waste into liquid. As a result, everything flows smoothly through the leach line and gets naturally filtered by the earth.
Furthermore, one solupack lasts for 3 months, meaning each package has 4 such packs for year-long treatment. Likewise, you can opt for a 2-year (8 packs), 3-year (12 packs), 5-year (20 packs), or bulk (60 packs) supply. You can use them for 500 gallons, 1,000 gallons, and 1,5000 gallons tanks.
Furthermore, there are no harsh chemicals that may corrode or damage the sewer pipes and tanks. Just drop the pack and wait for a few minutes before flushing- it's that simple!
What Could've Been Better?
It may be helpful to know that this product isn't the most affordable option on the market. But considering that one soluble pack lasts for 3 months, the initial cost doesn't seem that expensive in the long run. Other than that, we have no other complaints.
Pros
Helps prevent sewage backup

Dissolves sludge to liquid for smooth flow

All-natural and safe formulation

Available in different supply variants
To break the monotony of "solid" septic tank treatment products, we have this liquid treatment from the house of Roebic. It has a concentrated biological formulation that's especially effective for dealing with emergency clogs, backups, and overflows.
Why Did We Like It?
To begin with, this liquid septic tank treatment is formulated with the brand's exclusive and patented "Roetech" bacteria, which accounts for its super-efficient concentration. And its biggest advantage is that the formula acts almost immediately to break down clogs and surface water accumulations for improving sluggish flows.
Not only that, but it also aids in relieving overloaded septic tanks that have resulted from the prolonged accumulation of solid waste. Owing to its multi-purpose utility, you can use it for clogged cesspools, leach lines, and even drain fields.
We also loved the all-natural formulation, meaning there are no harmful chemicals that may damage the toilet bowl, sewage pipes, or the tank with regular application. 
On that note, the bottle must be shaken well before use, and the entire liquid must be poured out into the toilet or septic tank (32 ounces for a 500 gallons tank). Once done, flush twice and reduce usage for 24 hours (if feasible). Continue applying once every two weeks until the clog is entirely removed.
What Could've Been Better?
In case of large-capacity septic tanks, especially those with intense clogs, the cost can become considerably high. Besides, we aren't sure if the product works well to neutralize odor from the get-go. So, if odor removal is on the top of your priority list, you may have to be a little more patient.
Pros
Patented bacteria dissolve sludge and paper waste

One bottle treats a 500 gallons tank at once

Doesn't corrode porcelain fixtures

Easy to use
Cons
May become expensive for bigger tanks

May not eliminate odor right from the first use
No list of septic tank products can be complete without mentioning RID-X, and our list is no exception. In fact, it has often been regarded as the number 1 brand used by professional plumbers throughout the country. Plus, it comes in three forms for optimum user convenience.
Why Did We Like It?
Similar to all of our other recommendations, it consists of billions of active-enzyme-producing bacteria that are specifically beneficial in breaking down septic tank waste. Additionally, it has a healthy dose of supporting ingredients like cellulase, lipase, protease, and amylase. Long story short, the product works on everything from paper, food waste, grease to proteins and starches. 
We opted for the solupack variant that has two pouches or pods for 2-month long use in tanks with a capacity between 700 and 1500 gallons. The brand suggests shaking the pack thoroughly before use to mix the ingredients. However, you may choose to go for the liquid or powder variants, and you will find the directions of use are mentioned on each package.
We'd further advise applying the product at night or before you leave the house so that it gets adequate time to dissolve the waste. This way, the clog is cleared before the toilet is frequently used again.
What Could've Been Better?
Some users have reported that the pouch version takes longer to work as compared to the liquid variant. In that sense, you may want to avoid it in case of emergency clogs that need to be cleared within a short span.
Pros
Natural formulation

Gentle on pipes and tanks

"Drop and flush" application

Works for large tanks
Cons
Slow response in clearing up emergency clogs
As we have reached almost the end of the list, here's the Home Aim Septic Tank Treatment making an entry. Made from all-natural ingredients, it can be used for residential, commercial, as well as camper facility toilets to eliminate blockages.
Sale
Why Did We Like It?
Starting with the packaging, you will find 12 2-ounce solupacks in a bright blue container, which makes up for a 1-year supply (one solupack every month). The best part is that the container has a "monthly tracking chart" so that you can keep track of the monthly application. So, bonus points to the brand's attention to detail!
Moving on to the most important aspect, viz., the formulation, this product has a mixture of bio-active culture and enzymes, along with a dye in wheat bran carrier. Together, these ingredients absorb the solid waste in the pipes, tanks, the leach field to maintain a smooth flow. And unlike its predecessor, this one works to eliminate odor from the first application.
Aside from being compatible with all residential septic tanks and pipes, it's formulated to be suitable for commercial, RV, and boat toilets. And since the solupacks are all-natural, you don't have to worry about leaving toxic bi-products in the soil or water. 
What Could've Been Better?
Perhaps, the biggest advantage of this septic treatment is that it's not always available on the market. Moreover, it comes in only a 1-year supply pack with 12 solupacks, meaning you may have to buy several containers at once for prolonged use.
Pros
Eco-friendly formula

Eliminates bad odors

Digests and reduces solid waste

Easy to use
Yet another liquid treatment is this product from Sept-Flow, which is preferred by many plumbers in the country. Made from a premium formulation, it unclogs blocked soil resulting from years of detergent runoff. Be it septic tanks, leach lines, or cesspools; this one can take on them all!
Why Did We Like It?
Septi-Flow uses a proprietary concentrated formula that effectively works to clean almost all septic systems that have been clogged or "deadpanned" with hard soil over the years. There are very few formulations that help address sodium and sulfate buildup from continuous detergent and soap runoff, which otherwise requires digging up the entire septic system, and this product is one of them.
Furthermore, it contains about 29% calcium polysulfides as the active ingredient, which takes care of harmful bacteria that eventually reach the soil. And the application isn't a herculean task either. 
The brand recommends pumping (emptying) the tank beforehand and adding 2 to 4 gallons for a 1,500 gallons septic tank to achieve the best results. Alternatively, you may even add it directly to the toilet, d-box, or drain field holes as required and resume normal usage for 2 weeks. Post that, apply an additional 2 to 4 gallons, depending on how much blockage has been cleared.
What Could've Been Better?
Despite having a strong formulation, this product is only effective in breaking down locked-up soil from sodium and sulfate buildup. Besides, it works only for those toilets or tanks with partial water flow and won't work for severe clogs, even if they are formed due to soap runoff. In short, versatility isn't its biggest advantage.
Pros
Strong formula

Can be used with all plumbing systems

Reduces odor from standstill surface water

Simple application
Cons
Works only for sodium and sulfate buildup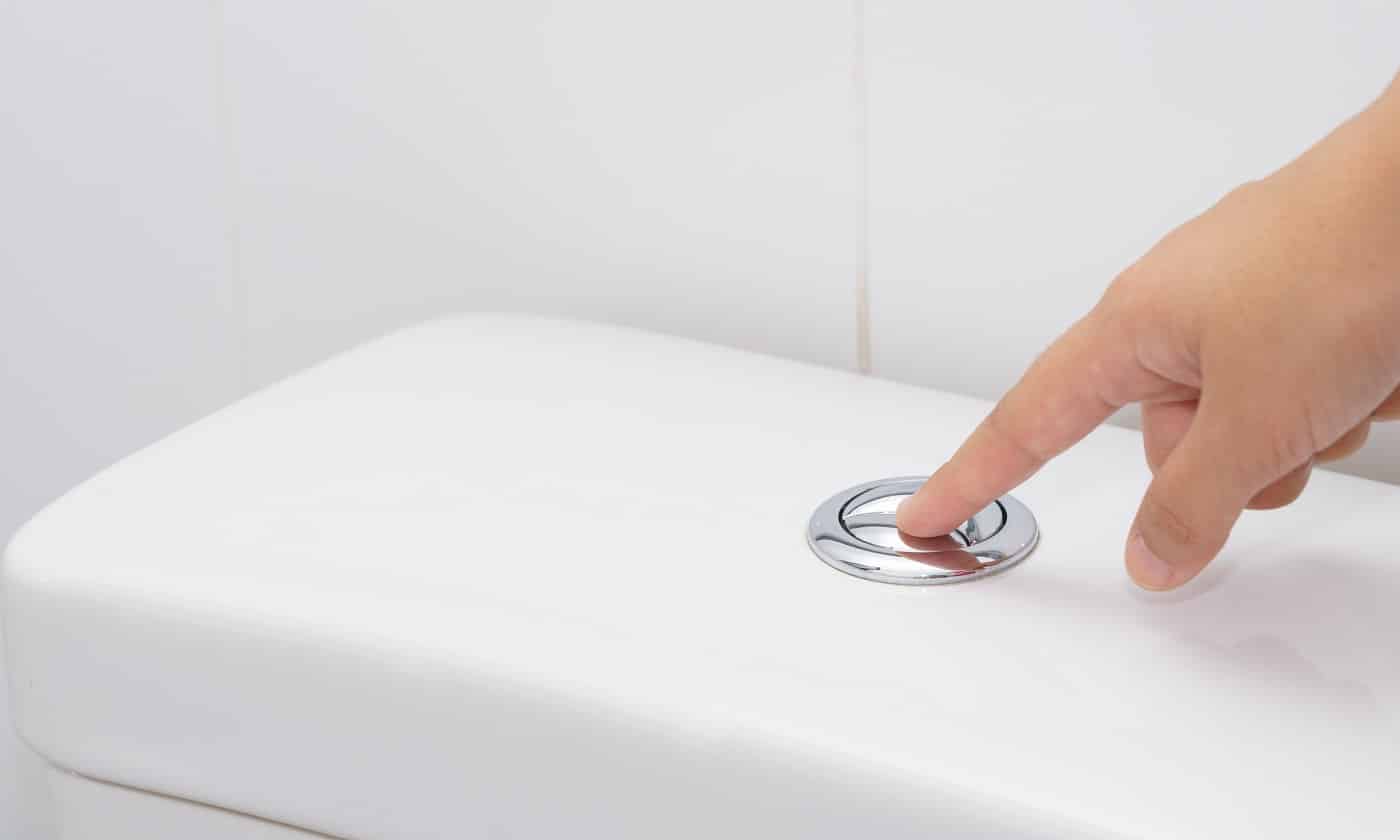 Septic Tank Treatment Buyer's Guide
Once you have the best options up for grabs, buying a septic tank treatment won't take much time or effort. But to help you make a well-informed decision, we've gone the extra step and included this extensive buyer's guide with some important factors to keep in mind before purchasing. So, bear with us for a bit longer!
Treatment Capacity
One of the most crucial aspects to factor in is the treatment capacity of the product you're opting for. A treatment meant for a 500 gallons septic tank will be ineffective for a larger tank of 1,000 or 1,500 gallons capacity. 
On the other hand, if the tank treatment is formulated for a 1,500 gallons septic tank and you're applying it for a smaller 500 gallons tank, it may destroy the bacterial ecosystem within the tank. Hence, don't forget to check out the treatment capacity while going through the product description.
Form
As you may have already figured out from our list, most septic tank treatments come in pods (solupacks) or liquid forms. But other than these, you may also find tablet and liquid treatment products. And the selection will largely be based on your convenience. 
Treatment pods are widely popular because of their simple and effective "design," as all you have to do is drop one in the toilet and flush. The degradable casing dissolves upon contact with water to release the ingredients. Although the release time may be slightly slow, users are saved from the hassle of mixing or measuring stuff.
Liquid treatments are primarily formulated to treat intense clogs, and in most cases, you have to pour the entire bottle into the toilet or tank and then flush. However, some brands may require you to dilute the product or pour only a specified quantity.
Tablet septic tank treatments work pretty much the same way as pods, except that they don't have the protective casing. 
Last but not least, all powder treatment products can be used for tanks of any size as long as you pour out the right quantity for that specific tank. But they should be allowed to sink for some time in the toilet or tank before flushing. Otherwise, the powder may force into the air while flushing.
Lifespan
By lifespan, we mean the period for which the treatment remains effective before you need to apply a second dose. From what we have observed, most products are meant for monthly use, while some are for bi-monthly and quarterly applications. If you don't want to deal with the trouble of monthly application, the latter two options will be more viable.
Active Ingredients
It goes without saying that any septic tank treatment should have the right amount of beneficial bacteria and enzymes to dissolve all the waste. However, it's still a good practice to ensure that your preferred choice is formulated to eliminate the particular type of waste that causes frequent clogs (like paper).
At the same time, you'd want to go for an all-natural treatment that's compatible with all septic systems so that it doesn't corrode the toilet bowl as well as the interiors of the pipe and tank. Remember that the "natural ecosystem" in your septic system works best with natural ingredients. Plus, eco-friendly ingredients won't pollute the environment with toxic residues. 
Odor Reduction
Since most blockages and clogs will invariably cause an unpleasant odor, you may want to go for a product with odor-reducing or controlling properties.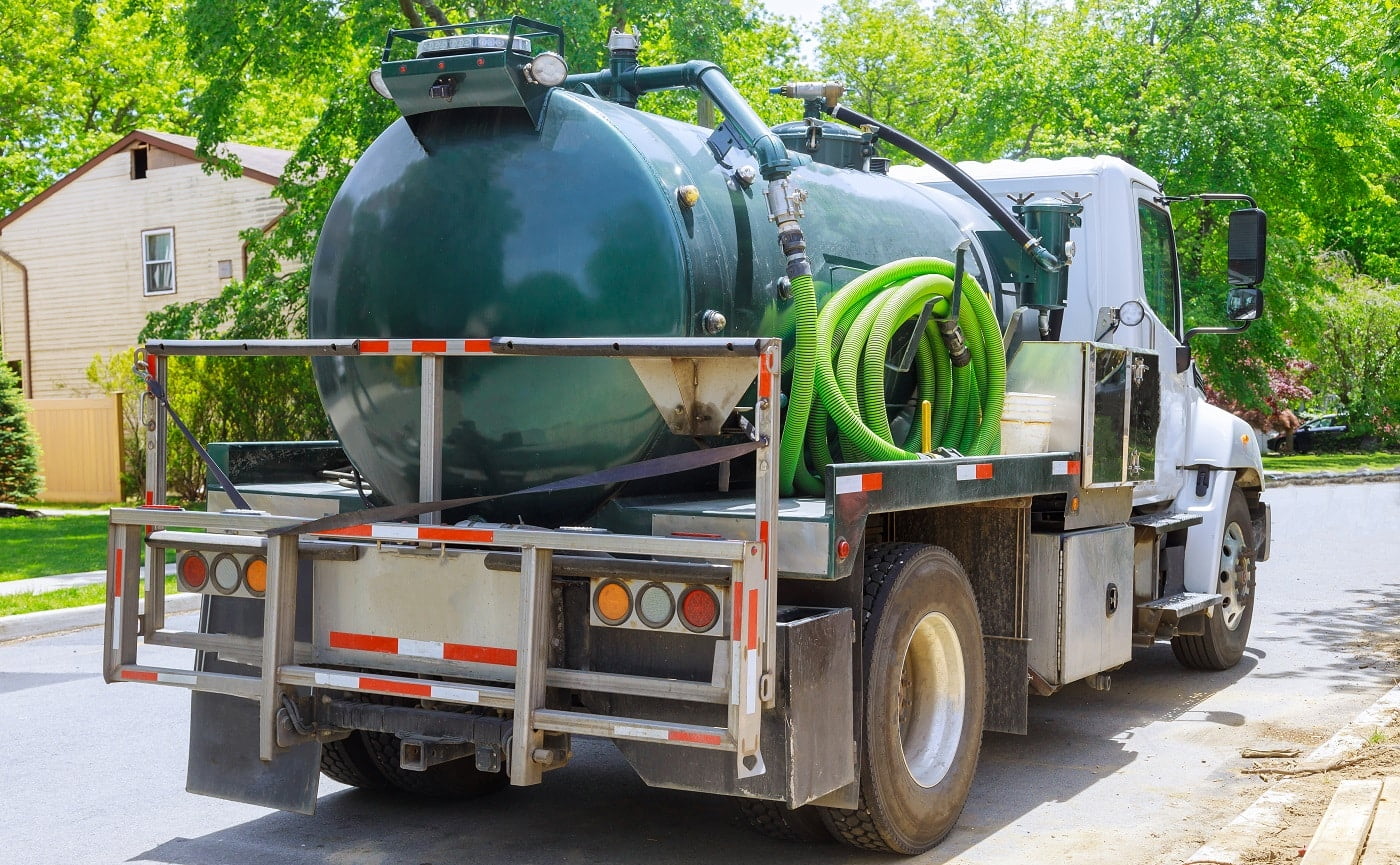 Verdict
With that, it's time for us to wrap up today's proceedings. We hope that our efforts have helped you pick the right product so that you're prepared to ward off future clogs (or deal with current clogs) in the septic system. 
But before we take your leave, here's a quick shoutout to the top 3 names from our list.
The Green Gobbler FBA_GGSSEP is the winner in our verdict due to its powerful enzymes and application reminder feature. Then comes the cost-effective Cabin Obsession 8541814698. But if you want to try a liquid product, we'd suggest choosing the Roebic Laboratories Inc. K-57-Q-4 treatment. 
Do let us know about your verdict in the comments section down below. Till we meet again! 
Related Articles 
7 Best [Macerating] Upflush Toilets
8 Best Bidet Toilet Combos Right Now
13 Best Soft Close Toilet Seats
15 Toilet Brands for Your Future Home
Kohler Santa Rosa Toilet Review
Convenient Height Toilet Review