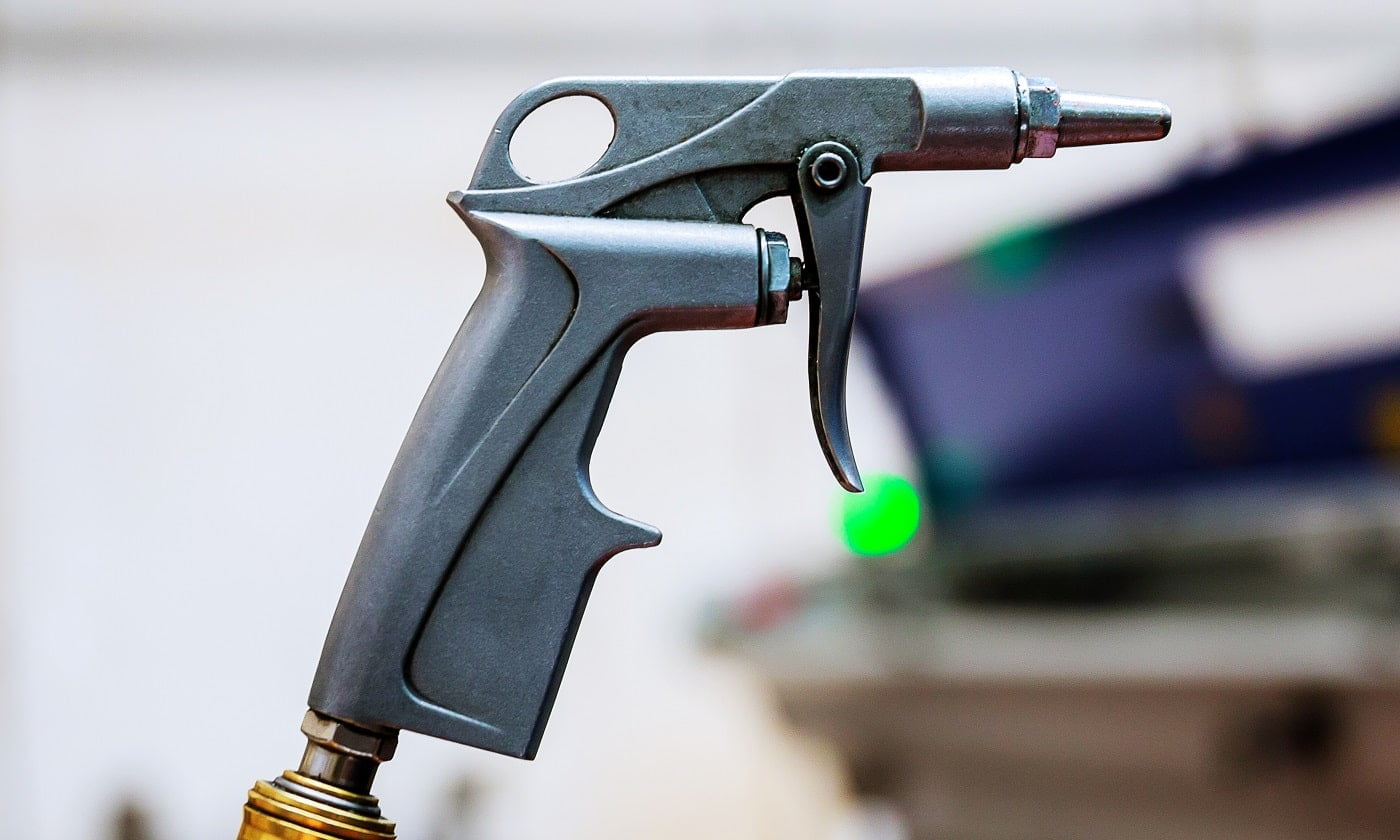 Airless paint sprayers have significantly improved the process of painting large areas over the years. As such, it is imperative to choose the right model. 
Unlike traditional rollers, using a paint sprayer offers a ton of benefits. For starters, it creates less mess during painting while it helps in achieving an even application without much hassle. 
However, with the availability of a ton of options on the market, choosing the right model that is durable and delivers precise results might not be that easy. So, to make things easier, we bring you two exceptional models from Graco, one of the leading manufacturers of top-quality paint sprayers. 
According to DIYers and professional painters, the X5 and the X7 paint sprayers from the brand are the best-selling options currently available on the market. For this reason, we have provided a detailed comparison between these two so that you can finally decide which one to purchase.  
If you're ready, let's begin!
Graco X5 vs X7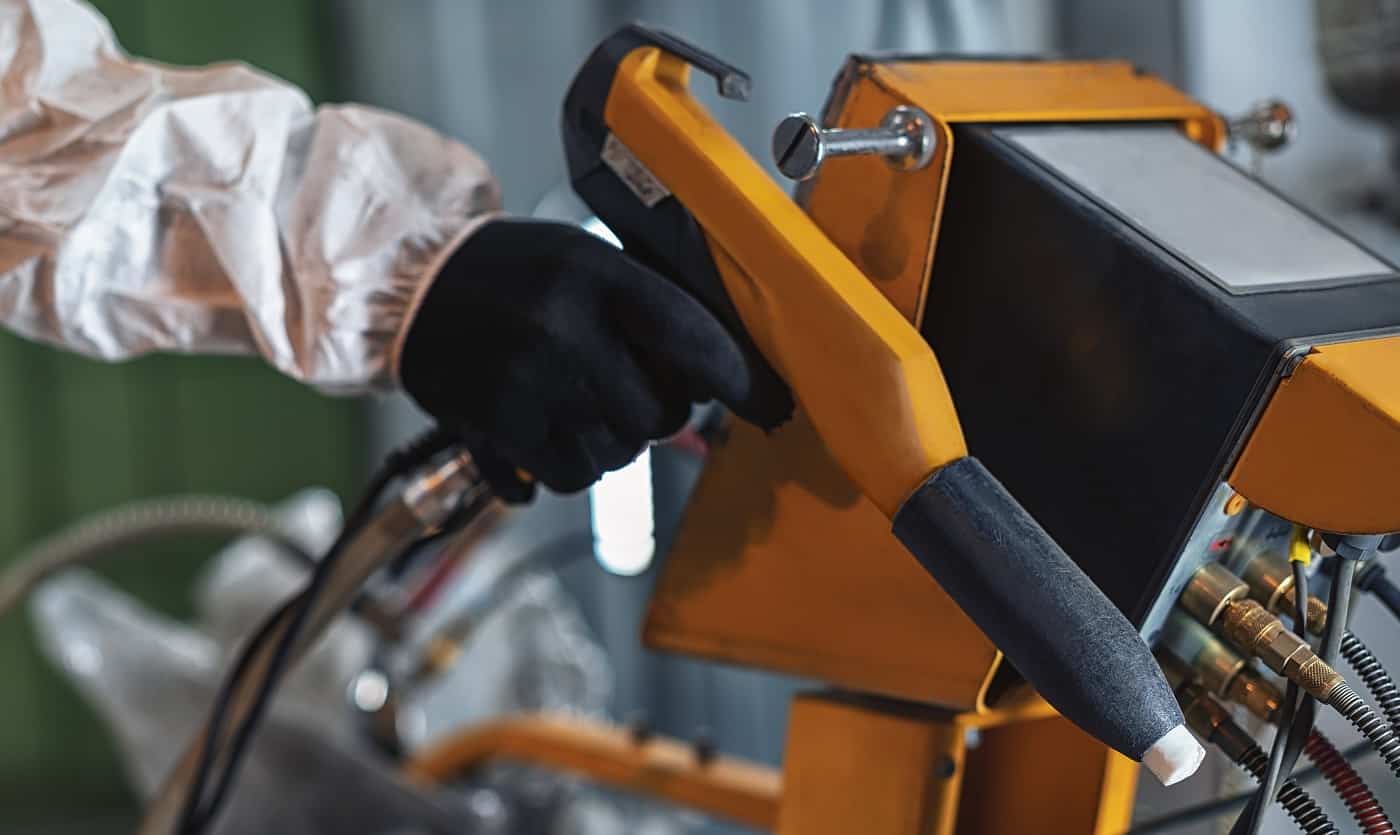 What Makes The Graco X5 And X7 Popular
Firstly, Graco is the leading manufacturer of paint sprayers in the United States. It is a billion-dollar company that makes paint sprayers from the consumer level to advanced spraying equipment. 
Now, coming to these two products, they are under the consumer brand, Magnum. We found that they are made in the US and have 770 service centers spread across the country. Both are highly functional and help achieve even finishes with minimum overspray, which is why they are popular among DIYers and professional painters.
Magnum X5 vs Graco X7 Differences
Despite being products of the same brand, both these models are different from each other in terms of functionalities and other important features. In this section, we will be looking at some of the major differences between these two products so that it helps you choose one over the other.  
The Graco X5 can spray up to 0.27 gallons of paint in a minute, whereas its counterpart can spray 0.31 gallons in a minute. This clearly shows that the X7 model is slightly ahead of the former in terms of spraying capacity and coverage. 
Below is a comparison chart that will help you understand the differences between the two models better.
Graco Magnum X7                                         Graco Magnum X5
Maximum tip size: 0.017"                                            Maximum tip size: 0.015"
Flow rate: 0.31 GPM                                                        Flow rate: 0.27 GPM
Hose: 100 feet long                                                           Hose: 75 feet long
Weight: 26 pounds                                                           Weight: 19 pounds
Dimensions: 19" x 15" x 37"                                          Dimensions: 14.5" x 12.75" x 19"
As you can see, there are quite a lot of differences between the two models. Even though the differences might not seem significant, it can drastically affect the results.
You will find that the Graco Magnum X7 is much bigger than the Graco Magnum X5 in size, making it an ideal choice for professional painters working on heavy-duty projects. Naturally, it is a bit heavier than the Graco X5, but you can move it around your project hassle-free, thanks to the built-in wheels. 
While the Graco X5 supports a maximum hose length of 75 feet, the Graco X7 supports a maximum hose length of 100 feet. This means that the Graco X7 is a notch ahead in terms of mobility as well. However, as far as the power is concerned, both models deliver a similar output. 
That said, to make things easier for you, we have reviewed both the Graco X5 and the X7 in detail in the next segment. You would be pleased to know that it was only after extensive research and testing that we have provided detailed reviews. 
In-Depth Review Of Graco X5
Sale
It comes with fully adjustable pressure, which gives you the liberty to control the paint flow as per the project's requirements. This makes the product highly efficient, keeping the overspray to a bare minimum. 
We should also mention the robust stainless steel piston pump, as it lets you spray unthinned paint at high pressure. Meaning, unlike most paint sprayers on the market, you don't have to go through the hassle of diluting the paint with water before spraying. 
Another advantageous feature of the product is its suction tube, which directly sprays from the paint bucket. It comes in handy when painting large projects but as far as the usage is concerned, Graco guarantees that it can spray up to 125 gallons per year.
Apart from this, it features a flush adapter, which you can easily connect to a garden hose for easy and quick cleaning in case of clogging issues. Hence, you can efficiently use its 0.38 mm nozzle, which is good enough for nailing medium to light painting projects.
Moving on, it supports a hose length of up to 75 feet. So, it is ideal for both outdoor and indoor projects, as it gives you the extra reach needed sometimes. Plus, with a flow rate of 0.27 GPM, it offers a stable operation, maintaining optimal painting speeds during your painting sessions.  
Now, users worried about durability will love its stainless steel construction, which makes the product less susceptible to daily wear and tear. Hence, it stands the test of time with ease. 
Lastly, coupled with the durable build quality is a 1-year warranty, ensuring that you no longer have to worry about leaks and defects; Graco has you covered!  
Pros
Delivers precise results

Backed by a 1-year warranty

Lightweight and compactly designed

Durable stainless steel construction

Easy to clean up
In-Depth Review Of Graco X7
Sale
Featuring a 0.43mm-nozzle, it can deliver smooth and precise finishes. This means it is suitable for painting a wide range of surfaces, including fences, decks, and home interior. 
It sports a wheeled cart design, making it highly mobile, and allowing you to move it around effortlessly as per the project requirements. Also, it has a pressure capacity of 3,000 PSI, which in our opinion, is sufficient enough to handle the most complicated projects. 
With a flow rate of 0.31 GPM, it can paint large surface areas easily. Now, this is something that professional painters will truly appreciate about this product. As far as the build quality is concerned, it is made of stainless steel, making it durable and long-lasting, just like the Graco X5. 
What's more, it can spray up to 125 gallons of paint per year like its smaller brother, thereby being consistent in its performance. Apart from this, it comes with pail hooks, letting you store paint cans on the apparatus of the product itself. This practical feature comes in handy when you need to refill the paint can when working on a large project. 
Moving on, one of the best parts about this product is the PushPrime technology, which provides reliable and fast start-up with just a push of a button. This unique technology lets you start painting without any delay or unnecessary hassle. Coupled with this is an adjustable pressure control knob, which allows you to tweak the amount of paint being sprayed.
Lastly, it is backed by a 1-year warranty, which ensures that you don't have to incur additional expenses for replacement or repairs. 
Pros
Backed by a 1-year warranty

Can cover large areas with ease

Delivers precise and smooth finishes

Easy and fast start-up

Durable and long-lasting
Cons
May not be appropriate for painting small areas
 Graco Magnum X5 vs Graco Magnum X7 Detail Comparison
Now that we have reviewed both the products in detail let us make a side-by-side comparison, so that you can decide which option would be perfect for you. We strongly recommend reading this part very carefully; otherwise, you might miss a thing or two. 
Precision
When it comes to precision, both models deliver satisfying results. Both can cover a wide variety of indoor and outdoor surfaces. However, the Graco X5 is more precise than the Graco X7 because of its compact and lightweight design. 
The tip of Graco X7 measures 0.17" in diameter, whereas the Graco X5 has a slightly smaller tip, measuring 0.15" in diameter. Having a larger tip ensures that it can spray more paint on large areas. So, in this regard, the Graco X7 is better than the Graco X5.
Power
Both the paint sprayers feature a maximum PSI rating of 3,000 PSI as far as power is concerned. Hence, both are capable of handling large painting projects that demand precision. 
While the Graco X5 has a flow rate of around 0.27 GPM, the Graco X7 has a flow rate of 0.31 GPM. A slightly better flow rate of the Graco X7 helps it paint larger areas within a shorter period of time. 
So, if you usually paint big, time-consuming projects, the Graco X7 paint sprayer would be a better choice for you than the Graco X5. Similarly, the X5 would be the ideal choice if you get small projects that aren't that time-consuming. 
Size
The Graco X5 is smaller than the Graco X7 in size. The Graco X5 sports a stand underneath, whereas the Graco X7 is mounted on a wheeled cart, which makes it easier to move around at convenience. Nevertheless, both the models are easily portable, allowing you to take them to the worksite without any hassle. 
You should consider the requirements of your project and the importance of mobility while working on that project and then make your decision. 
Durability
Talking about durability, both models are made using top-grade stainless steel. This means that you can expect both of them to last a very long time despite consistent usage. Also, one of the best things about stainless steel is that it is anti-corrosive in nature, which means you don't have to worry about rust formation. 
Overall, both the X5 and X7 from Graco can be used for prolonged periods, which is why both the models are highly sought-after by professionals as well as DIYers. 
Usability
In terms of usability, both paint sprayers perform smoothly. They are easy to handle and feature the special PushPrime button, which allows for a faster start-up than most other options out there. Also, they are engineered very well to prevent clogging and to reduce overspray. 
It does not matter if you are a seasoned pro or a novice venturing on your first painting project; using both the paint sprayers is easy. Overall, both the Graco X5 and the Graco X7 are highly comprehensive, which is why they are such popular paint sprayers in the paint industry. 
Airless Paint Sprayer Buyer's Guide
Let's face it; choosing the right airless paint sprayer that meets all your project requirements is not all that simple. In this section, we have mentioned a few important points that you should keep in mind in order to make an informed purchase. 
Easy Clean-Up
You should always go with a model that is quick and easy to clean. 
Usually, painting tools are quite difficult to clean, mainly because they come in contact with a wide variety of compounds that can affect the color and create clogging inside. This is why you have to factor in your cleaning equipment and the frequency of the product's use. In the case of an airless paint sprayer, the nozzle requires the most attention.
So, if you are a professional painter, you may want to go with a model that allows for an easy and faster clean-up.     
Project's Location
The location of the project is an important factor that you should consider when buying an airless paint sprayer. This is because some paint sprayers are just not appropriate for indoor use. 
Since spraying paint involves letting out paint particles into the air, it possesses various health risks. Furthermore, certain models may not be rated for being operated inside the house. Hence, it's best to keep a check on the product listings in order to be sure.
Likewise, you should know the type of power outlets you might have access to in the worksite. Airless paint sprayers need some form of power source to work. Some models have extended reach than others, so you need to keep these factors in mind to ensure that you can paint the project without any difficulty.  
Compounds Used
Another crucial factor that will be determining your purchase is the kind of compounds you want to use since not all sprayers have the potential to function with every compound. That said, you should always go with a model that supports almost all the compounds, including thin latex paints and residential paints.
We would strongly advise you to read the airless paint sprayer's operational guidelines before purchasing to confirm whether your compound works with it or not. Also, you might need to dilute your compound a bit to bring down the viscosity level so that it can be sprayed smoothly through the paint sprayer.   
Control
Painting projects require broad coverage, when painting fences and walls, or fine precision detailing, when painting cars or staining a cabinet. As such, you should always consider the kind of project in hand, and then purchase a model that lets you finish them effectively. 
Nowadays, most airless paint sprayers feature variable settings that let you alter the spray fan's size to a large width for greater coverage or a narrow width for detailing. So, you should check the maximum and minimum width of the model you intend to purchase to ensure that it meets the project's requirements.  
Ease of Use
Ease of use is always a vital factor when you are purchasing any type of tool. And an airless paint sprayer is no exception. Not only does it influence your safety, but also your ability to finish the task efficiently. 
When it comes to airless paint sprayers, you should always choose a model that fits in your hand properly. You should be able to work with it for longer periods at a stretch without discomfort or hand fatigue. Therefore, consider the product's weight and build quality before buying. 
Plus, you should avoid going with models that come with a paint container attached to the gun as they are generally very heavy and can hinder your work. It is always best to go with a model that pulls paint directly from the paint tub, as they are a lot comfortable to hold and help in delivering precise results.    
Portability
Portability might not be the first feature that comes to your mind when talking about airless paint sprayers; however, it is just as essential as the other features. In airless paint sprayers, portability does not work the same way as it does in other cordless tools, as they need to be connected to a power source to function. 
So, for airless paint sprayers, portability generally comes down to their power cords and the paint hoses they feature. 
If you are moving a lot while painting the project, consider going with a model that supports over 20 feet long hoses. This will allow you to move around while working without moving the base from one place to the other. 
Added Features
Like any other tool, airless paint sprayers also come with some added features that enhance their performance. Most of the models let you tweak the flow of the spray in circular, vertical and horizontal shapes, and the spray fan's size as well. Plus, with some models, you even switch out the nozzles to produce different effects. 
How To Maintain Your Paint Sprayer
Since buying a paint sprayer requires quite a bit of investment, it is imperative that you learn how to maintain it. Maintaining your paint sprayer will not only make it last longer but also keep its efficiency levels and performance high. In this section, we have shared some tips that will help you maintain your product. 
Strain The Paint
You must strain your paint in order to prevent debris from clogging the nozzle and the spraying tips. You can do it by simply pouring paint through the stainers to the paint bucket before spraying. 
Look Out For The Valves
Taking care of the valves is a must when it comes to maintaining an airless paint sprayer. A polished valve keeps the sprayer in a better working condition, and aids in priming. Make sure that you clean the valve assembly thoroughly with water and a bristle brush. 
However, if you notice the paint sprayer dripping after cleaning it, it is time to replace the valves. 
Ensure The Paint Doesn't Come In Contact With The Motor
While painting, ensure that the paint doesn't come in contact with the sprayer's motor. If there are some accidental spills and splatters, clean them up immediately. This is because any paint that accumulates on the exterior surface of the motor starts acting as an insulating cover and can cause the product to overheat.
So, to prevent this from happening, you can use a motor cover while you are working. It will protect the exterior of the motor from paint that might come in contact with it.       
Keep The Filters Clean
Ensure that you clean the filter screen of your paint sprayer from time to time. You can use a light bristle brush to get rid of the debris from the screen. Also, there is a filter that prevents debris from entering the gun's tip; make sure you clean that as well if you see the spray patterns getting distorted.  
Don't Forget To Use Fluids   
If you are not going to be using your airless paint sprayer for more than a couple of days, ensure that there is no water inside the pump. Since most of the product's components are made of corrosive materials like steel, they can easily rust if kept in contact with water for prolonged periods.
Furthermore, make sure that the water does not freeze in the pump; otherwise, it may cause irreparable damage to the paint sprayer. This is why you should use industry-grade and manufacturer-recommended fluids before storing your paint sprayer to avoid these issues from taking place and confirm that it is in good shape.    
How To Use A Paint Sprayer Efficiently
Here are some tips on how you can use a paint sprayer efficiently.
Mix The Paint
Mixing the paint allows for a smoother experience when using a paint sprayer. So, ensure that you stir the paint well before spraying. Not only does it prevent clogging, but it also helps in delivering a smooth finish to your project.  
Wear Protective Clothing
Make sure that you wear protective clothing so that the paint doesn't come in contact with your skin. Also, wear face masks to prevent inhaling the toxic fumes from the paint. We also strongly recommend wearing eye protection, as you would not want to expose your eyes to dangerous fumes.  
Mind The Weather
You should never paint while it is raining outside, as the water can ruin your project. We would suggest that you keep a check on the weather updates, so that you can plan the painting session accordingly. 
Keep A Close A Watch On The Settings
Change the nozzle settings to suit the requirements of the project. A broader setting covers a larger surface, whereas a narrow setting is required for a precise finish. To achieve a superior effect, make sure that you keep the sprayer's tip 6 to 12 inches away from your project's surface. 
Clean-Up
Nobody wants to leave a mess behind when they are done painting, so clean-up is a must. We strongly recommend you go through the sprayer's instruction manual in order to clean it up nice and easy. Furthermore, ensure that there is no clogging inside your sprayer; otherwise, you will face problems spraying paint the next time.  
Practice
This is important for people who are starting new. The best way to practice is to paint old walls. If you think the results are sloppy, keep trying until you get good at it. This will help you master your skills greatly.  
How To Minimize Overspray
For any airless paint sprayer, overspray is a major problem that needs to be solved with ingenuity. Here are tips on how you can minimize or control overspray. 
Proper Arrangement
It doesn't matter if you are a professional or an occasional DIYer; some mistakes are bound to happen because of lack of attention. As such, it is mandatory to cover your furniture and other essential items with tapes, newspapers, or plastic sheets before starting the spray painting process. 
Method
Ensure that you keep the spray gun at a distance of at least 25 cm away from the project's surface. Also, try to hold the tip at a perpendicular angle towards the surface. Keep in mind that in order to achieve a better finish, you need to pull the trigger and move the spray gun from side to side simultaneously.   
Size Of The Nozzle
Consider the project's size and then select the nozzle size accordingly. For example, if you are painting a room, a medium-sized nozzle would do just fine. However, if you are painting the exterior of a home, you will need a larger nozzle in order to complete your task quickly and efficiently. 
Selecting the right nozzle for the right job can reduce the overspray to a great extent. 
Pressure
You must never apply excessive pressure, as it is one of the major causes of overspray. Always ensure that you are using a device that has an ideal pressure setting; the spray fan pattern should have constant coverage of the project's surface. To perform this, you can raise the pressure slowly until you get an even surface coverage.  
Create Your Own Spray Booth
This is one of the most effective ways in which you can reduce overspray. Creating your own backdrop or a spray booth helps in preventing paint from spreading all over the project. To create a spray booth, you have to tape numerous sections of cardboard together and keep it behind the project you are working on.
Note that the size of the paint booth will vary from one project to the other. Hence, the bigger the project, the larger the paint booth.  
Graco X5 vs X7 Comparison
What type of extension cord should You use with the Graco Magnum paint sprayers?
We strongly recommend going with a 12-gauge extension cord that is under 100 feet long.
What are the types of compounds that can be used with the Graco Magnum paint sprayers?
Both the Graco Magnum X5 and X7 can spray a wide variety of compounds, including primers, stains, solvent-based and water-based paint. Basically, all the compounds that can be easily cleaned with mineral spirits are compatible with the two models. Now, as far as the compounds that don't work are concerned, they include elastomeric, texture-based materials, and solvent-based lacquers.
What is the price of the Graco X5 and the Graco X7?
Both the models are available on the market at under $500.
How to know if a tip is worn out?
In the initial days of purchase, spray tips provide an oval spray pattern. However, with time, the tip starts to wear out, and the oval shape slowly transforms into a circle, spraying more paint into a smaller area.
Another way to know if your tip is worn out or not is if you start observing the effects of tails or fingers. Usually, a RAC V tip, like the one that comes with the Graco X5 and the Graco X7, will last for approximately 125 gallons per year.
However, it greatly varies on the type of paint that is being sprayed by the painter and the pressure at which they are spraying.
What is Graco X5's and X7's country of origin?
Graco is an American brand that takes immense pride in manufacturing all its products in the US. In fact, you are going to find logos of the American flag on both these devices.
What are some other popular brands of airless paint sprayers?
Apart from Graco, some of the other popular brands of airless paint sprayers are : –
Wagner
HomeRight
Dusichin
Why does my airless paint sprayer's motor keep turning off automatically?
When you release the trigger, the motor will turn off. Again, when you pull the trigger to spray, the motor will turn on. This is how airless paint sprayers function; it eliminates the loud constant noise generated by the motor and increases the longevity of the device.
However, if the motor runs when you release the trigger, that means it is not primed.
How often is it required to clean my airless paint sprayer?
You should clean it thoroughly after every use.
Graco X5 vs X7 Verdict
With that, we have come to the end of our informative guide. Now, coming to the main question – which model is the clear winner? Well, we would have to say it is the Graco Magnum X5. 
There are many reasons why the Graco X5 is a better option than the Graco X7. For starters, the Graco X5 is more lightweight, precise, and affordable than its upgraded version. Not to mention, its 75-feet long hose gives it enough mobility and is sufficiently long for reaching all the surfaces of your project. 
Even though the Graco X7 looks like a better option, it is not. The 100 feet long hose does not seem important as it already sports a wheeled-cart design, which makes it easy to move around anyway. Overall, we feel that the Graco X5 is a notch higher than the Graco X7 in most aspects. 
So, that's all for now. Until next time, take care! 
Related Articles
6 Best One Coat Paint and Primer
7 Best Primers to Cover Dark Paint
7 Best Exterior Primer For Peeling Paint
6 Best Paint Primer For Rusted Metal
9 Best Pump Sprayers For Staining Fence
5 Best Paints For Stucco Reviewed
11 Best Paint For Concrete Walls In Basement
9 Best Paint Brushes For Chalk Paint
13 Best Professional Airless Paint Sprayer
10 Highest CFM Air Compressors
9 Best 6 Gallon Air Compressors for Your Home & Garage
13 Best Paints for Bathroom Ceilings
13 Best Paint for Kitchen Cabinets
5 Best Sprayers For Plasti Dip
How Much Does It Cost To Bottom Paint A Boat?
How To Thin Latex Paint For A Wagner Spray Gun
How Much Does Benjamin Moore Paint Cost?
9 Best Paint Stripper For Metal
11 Best Paint Scrapers to Rock
How to Remove Spray Paint from Concrete
7 Best Primers For Covering Red Paint
11 Best Paint Roller To Hide Imperfections Tested