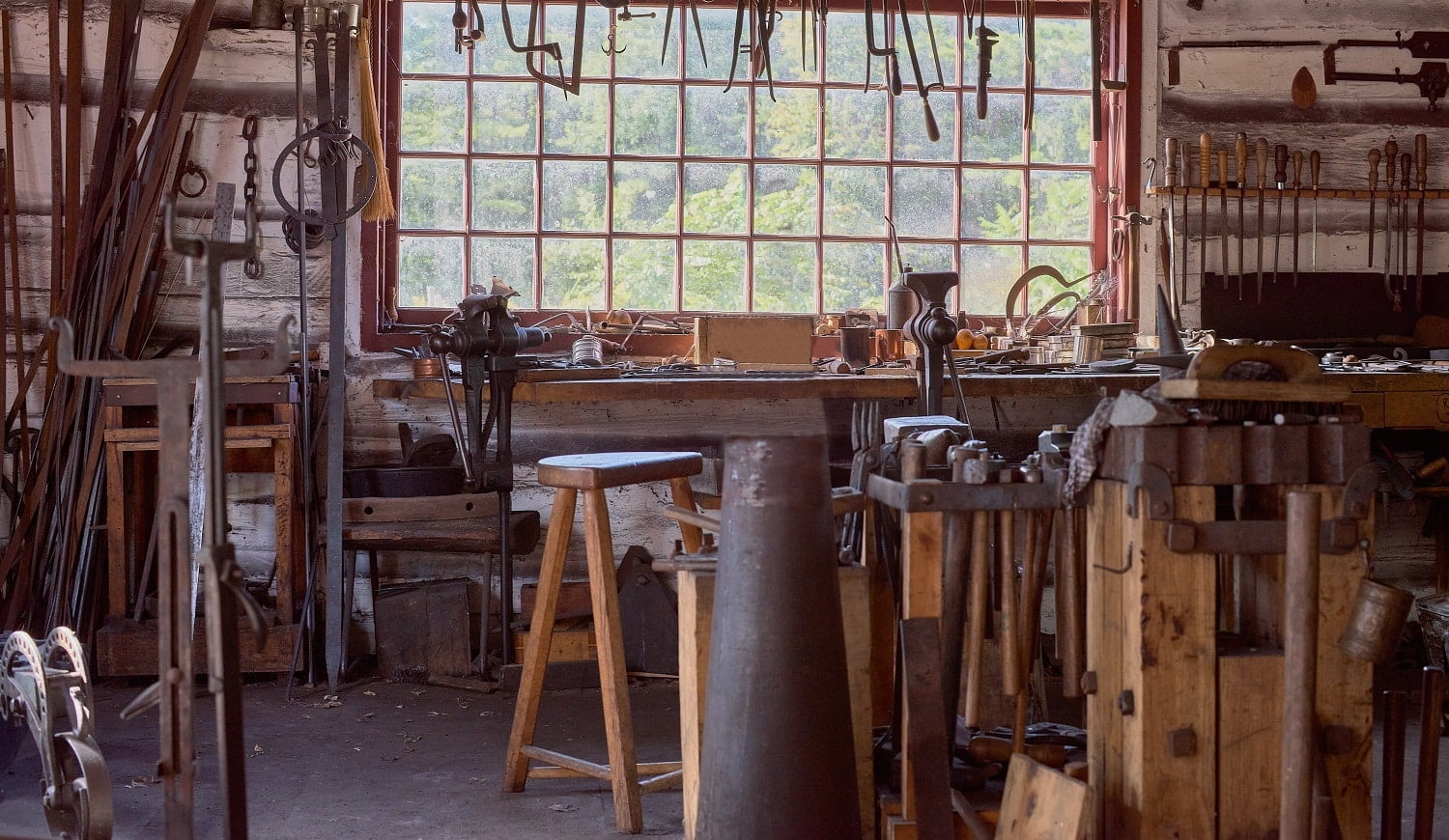 There are certain pieces of equipment that you must have in your workshop. And a pair of sawhorses is one of them.
Whether you're a DIY enthusiast looking to build a table on your own, or a professional seeking to complete your next project, a pair of sawhorses can always come in handy. From holding a plank steady for cutting to doubling as a makeshift bench, sawhorses have no equal.
The trouble is, there are a large number of subpar sawhorse models available in the market today that promise a lot but deliver little. To ensure that you don't fall into the trap of being saddled with one, we've gone ahead and reviewed the best sawhorses in the market.
What's more, to make matters even simpler, we've also compiled a handy buyers' guide that can further help you in your buying process.
So, without further ado, let's jump onto the (saw)horse and take a ride!
Top Saw Horses of 2022
IMAGE
PRODUCT
DETAILS

Our Top Pick

Our Top Pick

DeWalt DWX725 Sawhorse

Compact design
Lightweight yet durable build
Superior portability

VIEW LATEST PRICE →

ToughBuilt TB-C500 Folding Sawhorse

Made from quality steel
Powerful and sturdy build quality
Convenient and versatile

VIEW LATEST PRICE →

Bora Portamate PM-3300T Folding Sawhorse

Durable steel construction
Comfortable size
Foldable for easy storage

VIEW LATEST PRICE →

WORX WX065 Clamping Sawhorse Pair

Made of thermoplastic polymer material
Includes detachable bar clamps
Completely foldable

VIEW LATEST PRICE →

Stanley 011031S FatMax Sawhorse

High-quality construction
Separately adjustable legs
Sliding mechanisms for smooth adjustment

VIEW LATEST PRICE →

2x4basics 90196 Custom Pro Brackets Sawhorse

Made of heavy gauge structural resin
Large weight supporting capability
Easy to assemble and setup

VIEW LATEST PRICE →

Hitachi 115445 Folding Sawhorse

Lightweight and portable
Sawbucks included
Additional storage facility

VIEW LATEST PRICE →

AmazonBasics Folding Sawhorse

Fully assembled pair
Folds flat
Advanced safety features

VIEW LATEST PRICE →

Stanley STST60952 Jr. Folding Sawhorse

Extremely lightweight
Completely foldable
Integral V-groove design

VIEW LATEST PRICE →

ToughBuilt TOU-C700 Adjustable Sawhorse

Adjustable support arms
1300 pounds capacity/sawhorse
Rust-free design

VIEW LATEST PRICE →

Trojan TS-3535 Tall Sawhorse

Ready to assemble product
Foldable legs
Wear-and-tear resistant

VIEW LATEST PRICE →

DeWalt DE7035 Heavy-Duty Sawhorse

Heavy-duty construction
Leg locks for added stability
Easily foldable

VIEW LATEST PRICE →
When it comes to tools, DeWalt is a company that can't be ignored. One of the frontrunners in the power tools industry, this all-American firm is also a producer of fine sawhorses. With great features and impeccable quality that's representative of the brand, the DWX725 is one of the best picks on the list, and for good reason!
Why Did We Like It?
A few things stand out with this DeWalt product straight off the bat. The first is the compact design that it sports. Weighing at just 15 pounds, the design of the product allows for easy foldability. This makes it a cinch to store and transport.
The next thing that made an impression on us was its lightweight aluminum construction. Lending the perfect combination of portability and durability, it's an ideal product for contractors who need to transport tools from one job site to the next.
Working with it, we found that it was able to hold weights of up to 1,000 pounds with ease. This speaks of the durability of the material; a pair of them with a plank can easily substitute for a worktable. And we cannot fail to mention the leg-lock levers which make for fast and easy setup.
What Could've Been Better?
The only pain point that we discovered with the product was that it requires separate mounting brackets to be purchased, which pushes up its overall cost. But considering the quality you're getting, this should not be much of a deal-breaker.
Pros
Easily collapsible for storage

Can handle weights up to 1,000 pounds

Includes handle for easy transport

Lightweight and sturdy build
Cons
Mounting brackets must be purchased separately
The next item that we have for you is from the house of ToughBuilt, and true to its name, this folding sawhorse is one of the toughest there is. With the capacity to hold up to 1,100 pounds per sawhorse, a pair of these can get you through the toughest of tasks, guaranteed. Just take a look at the features below to know how…
Why Did We Like It?
ToughBuilt has already made a name for itself in the industry with its versatile products. And this one is yet another example of their superior craftsmanship. Durable and rugged, this is a sawhorse that offers unmatched value in terms of use.
The sheer steel construction makes it a perfect addition to any professional's workshop. With a combined capacity of holding up to 2,200 pounds per pair, a couple of these forms a solid workbench that gets the job done.
Plus, the powder coating and zinc-plated surfaces ensure zero rusting. We must also mention the versatile nature of the product, which makes it perfect for everything from electrical work and carpentry to construction and building.
The device is foldable and has fast-open legs that lend themselves to straightforward and simple setup. It even sports an easy-carry handle that makes transporting it a breeze. Overall, one of the best sawhorses that money can buy.
What Could've Been Better?
Unlike the first item on the list, this one does not come with rubber footings, which may be a cause for concern on slippery floors. However, considering the fact that these are meant for use in workshops and construction sites that usually don't have polished floors, we think you'll be okay.
Pros
100% steel construction

Rust and corrosion-free surface

Easy to fold and carry

2×4 support arms
Cons
Doesn't have rubber footings
Let's ask a question: what's better than one? Two, of course! The USP of the PM-3300T from Bora Portamate is that unlike many other sawhorses, this one comes in a pack of two! Which means you can start using the product straight out of the box. Plus, it's got a range of other attractive features as well.
Why Did We Like It?
The pair comes with an all-steel heavy-duty construction that ensures all your projects are completed to perfection. Whether you're a professional or a novice, this is a sawhorse combo that's meant to ease your life.
The pair provides a reliable and stable surface on which you can work with your tools. What's more, since this product comes in pairs, you can easily set up the two and put a plank between them to turn it into a makeshift worktable.  
Completely foldable, this pair of sturdy sawhorses comes pre-assembled out-of-the-box. This means you can simply unfold them, lock the legs into place, and get on with your task without any additional fuss.
Like all Bora Portamate sawhorses, it too sports a powder-coated and rust-resistant finish. This means you won't have to deal with rusting and corrosion in the long term. And you get all this at a rather affordable price. Honestly, what's not to like?
What Could've Been Better?
We must admit that we were a bit disappointed with the weight-bearing capacity of the product. At merely 500 pounds per sawhorse, this gives you a combined capacity of only 1000 pounds. Considering the massive 2200 pounds weight capacity of the TB-C500, this is a bit of a letdown.
Pros
All-steel construction

Rust-free surface coating

Simple portability

Affordable product
Cons
Low weight-bearing capacity
For our fourth offering, we have for you the WX065 from WORX, which takes the concept of sawhorses to the next level. Completely foldable, with a uniquely engineered design and bar clamps that help to hold workpieces in place, this is a pair that is meant to assist you in all your endeavors. 
Sale
Why Did We Like It?
Apart from the fact that this one also comes in pairs, we love the futuristic design that this sawhorse duo sport. Made of thermoplastic polymers, they are designed to support stable workloads and meet every project's needs.
The highlight of the pair, without a doubt, is the detachable bar clamps that can be attached both vertically and horizontally. This ensures that you can use the tool for all kinds of workpieces. 
We also like the completely foldable design of the product; this makes it convenient to store and transport anywhere. This feature is particularly a boon for mobile workers who have to move from location to location with their equipment.
They even come equipped with a built-in shelf and cord hooks. This means they can easily substitute for a tool rack for storing all your tools, cords, and other work essentials. And at around only 16 pounds, the device is impeccably lightweight.
What Could've Been Better?
As with the PM-3300T, this pair too has a weight-bearing capacity of only 1000 pounds, which is a bit low compared to other models. We were afraid to try out the product with heavier loads, for fear of breakage. 
Pros
Advanced thermoplastic build

Lightweight and portable

Versatile and detachable bar clamps

Tool and cord storage facility
Cons
Low weight-bearing capacity
Stanley Black & Decker is one of the Fortune 500 American manufacturers of industrial tools and hardware devices. Therefore, you can easily trust the FatMax sawhorse from the brand. A pair of these would be just perfect for any kind of household or professional sawing and cutting task.
Why Did We Like It?
The brand name of Stanley Black and Decker is enough to give tools aficionados a reason to opt for this brand. But don't think that brand name's the only thing this product has going for itself. It's got enough cool features to stand in its own merit.
The design of the sawhorse is sleek and durable, with a steel body that can ensure the handling of heavy loads. Supporting the steel structure are the sturdy polypropylene legs that lend additional strength to the device.
And while we're on the subject of legs, let's delve deeper, shall we? This product comes with separately adjustable legs that allow it to stand on uneven ground steadily. What's more, they even have rubber inserts for added safety.
Additionally, this device features a toolbox and tray with 2-lidded organizers that can hold smaller parts. It even sports a small pad-lock eye for securing your tools. The device is easily adjustable and can be effortlessly transported from one location to another.
What Could've Been Better?
No doubt, we're spoiled for choice, but after getting a taste of the previous sawhorse duos, it seems like a letdown that this one comes in a pack of one. As sawhorses are usually used in pairs, you'll have to shell out money for two separately.
Pros
Sturdy steel and Polypropylene body

Ability to stand on uneven ground

Unique sliding mechanism

Toolbox with organizers
Cons
Must be bought in individual pieces
One of the major pain points with sawhorses is their fixed size. Though there are certain adjustable features available, a majority of the sawhorses on the market can cater to only a small size range. To ensure that's not the case with you, 2x4Basics has brought forward the 90196 Custom Pro Brackets that let you make a sawhorse of the size you desire!
Sale
Why Did We Like It?
Unlike most sawhorses that already come with the frame, this one leaves that responsibility to you. Out of the box, you get two pairs of brackets made from heavy-duty structural resins and eight stabilizing feet.
But if you get only the brackets and the feet, where is the actual sawhorse? This is where the magic happens. This product allows you to pair the sawhorse components with 2×4 lumber to craft a sawhorse pair that meets your needs exactly.
Using this handy sawhorse kit, you can easily customize the device to the size that you need, up to eight feet long and four feet in height. And that too using only a screwdriver for assembly. Now, if that isn't ease of use, we don't really know what is!
On top of that, the pair can support loads of up to 2000 pounds, which makes it one of the sturdiest sawhorses available. There's even the option to include a lower shelf for storage. All things considered, this is one piece of equipment you'll be loath to miss.
What Could've Been Better?
It's not foldable! This means the only way to store the sawhorses after use is by either stacking them or disassembling them again. As either operation is time as well as space consuming, we were a bit disappointed. Hopefully, the foldability feature will be included in future versions.
Pros
Made of premium material

Adjustable size

Hardware included

Easy assembly
When it comes to tools, Hitachi is a brand that needs no introduction, and we're sure you'll agree with us. We're glad to let you know that the brand extends that same level of craftsmanship to their sawhorses as well. Just take a look at the following pair and decide for yourselves.
Why Did We Like It?
Sawhorses have to bear significant brunts, which means the first things that we look for when reviewing one are durability and strength. And in this case, we can say with certainty that this pair is as heavy-duty as it gets.
Lightweight in build-quality yet portable in design, this pair of industrial-grade sawhorses can get you through any job, amateur, or professional. Plus, they are easily foldable and can be stowed away in a corner after work is done.
An additional attraction of this pair is that they come with four Hitachi Sawbucks, that are designed to support 2x4s efficiently. Plus, they can even be adjusted to accommodate 4×8 sheets.
Finally, we like how the built-in shelf and cord-hooks provide additional storage facilities. This makes it easy to store small tools and equipment for easy access. And they are rather affordable, which is an added incentive for getting a pair.
What Could've Been Better?
We would've been really impressed with this one if it had the option of being height adjustable, which it does not, of course. This means that if you're tall enough, you might have to bend over to work on them. 
Pros
Includes Hitachi sawbucks

Built-in shelf and cord hooks

Supports 2-inch thick lumber
If you're not much on brand names and want a sawhorse pair that's affordable and durable, just take a look at this folding sawhorse pair from Hico. Constructed from high-strength metal, this is a sawhorse that gets the job done, despite a caveat.
Why Did We Like It?
With a maximum open size of 40x20x32 inches and a 39×5 inches operating platform, this sawhorse pair provides ample space for working. The all-metal construction makes the device sturdy, and cross-braces on both sides lend extra-durability.
Experience has taught us that when it comes to sawhorses, safety and stability are qualities that must be present. That's why we were pleased to learn that this product sports anti-slip legs and work surfaces that provide the required stability and support.
Another favorable factor this tool has going for it is that it can be used straight out of the box, without the need for any installation. You only need to unfold the legs, lock them into place, and get on with your work.
What Could've Been Better?
Despite the durable construction, the weight-bearing capacity of this product is only 330 pounds. This makes it one of the weakest on our list; we wish the weight-bearing capability of this otherwise superb device was better.
Pros
Comes fully assembled

Easily foldable

Grip for easy handling

Anti-slip design
Cons
Low weight-bearing capacity
When it comes to consumer products, Amazon is a global name. And the AmazonBasics brand is one of the more recognizable ones in the country. That's why we were delighted to learn that they also have sawhorses under their flag, and had to test out a pair. The results are as follows.
Why Did We Like It?
Just think: a sawhorse pair that's made by Amazon? We had to give it a go. And we're glad to say that we weren't disappointed. This is a pair of professional sawhorses that can give any other brand in the range a run for the money.
We tried out the pair on both professional as well as household projects and found it to be perfect for both uses. Since the device comes fully assembled and ready to use, they can be put to the task straight out of the box.
The most impressive point about this sawhorse is its extreme foldability. It can be easily folded entirely flat and stored anywhere. This also makes the pair simple to transport from one place to another.
As for safety, there also Amazon has cut no corners. The product comes with locking braces that hold the device in place, and the non-slip feet and fold-out stoppers ensure that your workpiece doesn't shift from its place while you're working on it.
What Could've Been Better?
This pair has the same problem that we faced with the Hitachi pair: it's not height adjustable. This limits its versatility to a certain degree if you ask us. Other than that, there's nothing to complain about them.
Pros
Lightweight and affordable

Folds flat for portability

Locking braces and fold-out stoppers

Easy to store
For the tenth offering on the list, we have yet another product from Stanley, this time the STST60952 Jr. Weighing at only a single pound, this pair of durable sawhorses can help you out with smaller jobs at the site or around the house.
Why Did We Like It? 
Not every workpiece that you're going to work with will turn out to be a behemoth. This means unless absolutely needed, you shouldn't waste money on a pair of heavy sawhorses that you don't require. 
This pair from Stanley is built with just that philosophy in mind. At only one pound weight, they can easily support workpieces that can hold 800 pounds per pair! That's an impressive performance for a sawhorse this light.
Also, the extremely light weight of this product makes it perfect for being carried from place to place. Completely foldable, the pair can easily be stored anywhere, and the impeccable dimensions make it ideal for any kind of work.
Lastly, we can't forget the V-grooves for holding the workpieces in place, and the tool shelf that provides a convenient way to store smaller equipment. Efficient, durable, and smart-looking, this is a pair that you must have.
What Could've Been Better?
Customers have complained of bits and pieces breaking off on constant use. Thankfully, we haven't had to face that fate yet. However, it's only after prolonged use that we can reach a conclusive decision.
Pros
Weighs only one pound

Holds 800 pounds per pair

Easy to port from place to place

V-groove for holding the workpiece in place
Cons
Customer complaints of breakage
We've already brought you a great sawhorse from ToughBuilt previously on the list. Now, we again present to you yet another stellar product from the same company. Just as durable and adjustable, but with higher weight-bearing capacity, this is another sawhorse to reckon with.
Why Did We Like It?
There's nothing more to say that can introduce you to the brand, so we'll jump straight into the product itself. Built from high-quality steel, this sawhorse provides a maximum load-bearing capacity of 1300 pounds each.
This gives it a load-bearing capacity of 2600 pounds per pair, which is sufficient for most domestic as well as professional operations. Whether you're a novice workman or a seasoned pro, this one is sure to serve you well.
The adjustable support arms are perfect for different sizes of wood; the horse can hold in place both 2×4 and 4×4 workpieces. On top of that, it's height-adjustable, which means it can easily modify itself to match your work needs.
Foldable in design and with telescopic legs, this product ensures secure storage and firm footing on any ground and any environment. And the icing on the cake: it's powder-coated and zinc plated to prevent rusting. Add to that the low price point, and you've got a winner.
What Could've Been Better?
The weight. At 23 pounds each, this sawhorse is a bulky device that requires significant effort to carry around. This means despite the foldable design, you'll have a tough time transporting it.
Pros
Can hold variable size workpieces

Height adjustable

Easy carry handle

Pivoting feet
The Trojan brand is owned by Guardian Fall Protection, a renowned manufacturer and provider of safety products for American construction workers since 1993. Committed to providing quality products, the sawhorses from this brand caught our eye owing to their sturdy build and extended height.
Why Did We Like It?
One of the most common complaints people have with sawhorses is that unless the devices are height adjustable, it often becomes a problem to use them. This one, however, overcomes that problem intelligently.
The product consists of a pair of metallic legs that are foldable and height-adjustable. You only need to lock the pair onto the lumber piece and voila! You've got a working sawhorse. 
The entire arrangement is made of rust-proof steel and is equipped with gripping teeth that eliminate the hassle of small screws and rusty nails. By coupling it together with any 2x lumber, you can make a sawhorse of any length.
And to top it all off, the sawhorse legs are self-leveling, which means they can be used with any kind of terrain. Fully foldable, easy to set up and carry around, this is a special sawhorse that you can give a try.
What Could've Been Better?
We expected this product to be similar to the 2x4basic product on our list, and come with two pairs of legs. But sadly, this one came with only a single pair, which means you can make only one sawhorse out of it. 
Pros
Easy to use

Height adjustable

Made from powder-coated steel
Cons
Only a single pair per pack
We began our journey down sawhorse lane with DeWalt, so it's only befitting that we end with one from the same brand. And though we've kept the DE7035 for last, it's by no means a sawhorse that isn't suitable for your workshop.
Why Did We Like It?
It's a DeWalt product…need we say more? The very name promises durability that lasts a lifetime. And this product makes sure it carries on the legacy of the brand with its heavy-duty build structure and the ideal size and weight.
Versatile and durable, this sawhorse is perfect for any professional looking to make a substantial addition to their equipment set. We particularly like its compact design and foldability that makes it ideal for use on-the-go; it also makes storage simple.
The top beam is compatible with DE7023 Miter Saw Clamps and can be utilized as an outfeed table for table-saws. It can also be used in different configurations for application versatility. In short, this is one of those devices that give you complete value for money.
What Could've Been Better?
The only negative that we could find in this product is that once you fold down the legs, the carry-handle becomes somewhat inaccessible. This limits its portability factor to a considerable extent.
Pros
Sturdy leg stands

Saw clamp compatible

Foldable and lightweight design

Quick-release leg locks
Saw Horses Buyers' Guide
Now that you know all about the 13 best sawhorses of 2022, what do you think should be the next step? 
If you answered that you should just go out and buy the first sawhorse that meets the eye, then that'd be running down the wrong road. A sawhorse may seem like a simple instrument at first glance, but there's more to it than meets the casual eye.
In fact, to settle on the best sawhorse for your purpose, there are several factors that you need to consider. If you buy a sawhorse without taking these factors into account, then you risk ending up with the wrong one.
That's why to help you decide the matter, here's a list of the factors that need to be considered when deciding on the right sawhorse. 
Material
It's no surprise that the first thing that you have to keep in mind while choosing a sawhorse is the material it's built of. The choice of material depends upon the use to which you put the sawhorse and the setting in which it's going to be used.
For most DIY projects, a sawhorse made of wood is sufficient. This you can make in your workshop, or get a foldable leg-set that can be coupled with 2x4s to get the desired piece of equipment.
However, you need to remember that wooden horses are rarely very durable and must be discarded after a time. For extended durability, we suggest you look for sawhorses made of metal or synthetic polymers, which can provide a longer service life.
Sawhorse Dimensions
The next thing that you need to keep in mind while selecting a sawhorse is the dimension of the device. Sawhorses usually have heights varying from 25 to 40 inches, though advanced models have adjustable heights.
When selecting the height of the sawhorse, you should factor in your working height. Make sure you don't buy one that requires you to bend down excessively, as this can lead to neck and back complications in the long run.
Another aspect of the sawhorse that you must pay special attention to is the leg spread or the space between the legs. If your sawhorse legs are too close together, this may cause them to topple over during working. So make sure you select the one with optimal height and leg space that works for you.
Portability

 
Now comes the portability of the device, which is essential if you're planning to use it across different worksites. Portable sawhorses are usually foldable and have adjustable parts that can be folded flat or quickly disassembled and reassembled.
The portability of the sawhorse also depends upon the weight of the equipment. Metallic sawhorses are, as a rule, heavier than plastic ones. On the other hand, plastic sawhorses may not have as many adjustable components as metallic ones.
Load Bearing Capacity
This is perhaps the most crucial factor that you need to keep in mind while selecting a sawhorse. The load-bearing capacity indicates the weight of work-pieces which the sawhorse can handle without balking.
For heavy-duty work, you must get a sawhorse that's made of metal or at least wood. Pay special attention to the crossbeam and leg strength, as these are the significant weight-bearing portions of the device. On the other hand, if you plan to use your sawhorse for lightweight work only, then a plastic pair may suffice for your needs.
Clamp Quality
The final important thing that you need to keep in mind while selecting a sawhorse is the quality of the sawhorse clamps. All sawhorses come with clamps that are meant to hold the workpiece in place.
When gauging the quality of the sawhorse, you need to make sure that the clamps are secure and stable. This is essential to ensuring that the workpiece doesn't slip while you're working on it.
Verdict
That brings us to the end of our tour of the best sawhorses of 2022. And we hope you enjoyed going through this compilation just as much as we enjoyed putting it all together for you.
Before we sign off, we'd like to share our top recommendations with you. The overall winner in the race is decidedly the DeWalt DWX725, which we feel ticks all the right boxes for a durable and long-lasting sawhorse.
Coming in at a close second are the ToughBuilt TB-C500 and Bora Portamate PM-3300T models. And if you're looking for a low-cost, high-quality product, then we recommend getting the ones from AmazonBasics.
Whichever sawhorse you choose to go with, make sure you keep the buyers' guide handy while making the choice. This way, you'll be sure not to spend money on a device that you will regret later.
And with that, we'll take our leave. Till next time!
Related Articles
13 Best Cordless Oscillating Tools 
13 Best Screwdriver Sets on the Market Today
13 Best Wood Routers for Professionals & Amateurs Alike
Simply the Best Stained Glass Ring Saws Reviewed
49 FREE DIY Router Table Plans For an Epic Home Workshop
10 Best Shop Vacs For Dust Collection 
11 Best Tap And Die Set on the Market Today | Buyer's Guide
11 Best Oscillating Tools Right Now | Buyer's Guide and Reviews
11 Best Torque Wrenches on the Market Today | Buyer's Guide
11 Best Multi Tools of 2022 Reviewed | Buyer's Guide
11 Best Angle Grinders on the Market Today
13 Best Chainsaws for the Money | Reviews & Guide
13 Best Tile Saws Reviewed | Buyer's Guide
6 Best Chainsaw Brands to Consider in 2022
Simply The Best Cordless Power Tool Brands
13 Best LED Work Lights | Buyer's Guide and Reviews
11 Best Wood Chisels to Enjoy Today | Buyer's Guide
13 Best Electric Hand Planers | Buyer's Guide
11 Best Sliding Compound Miter Saws
11 Best Belt Sanders Right Now
13 Best Stud Finders – Review & Buyer's Guide
13 Best Axes  | Buyer's Guide and Reviews
13 Best Bench Grinders of Saws | Buyer's Guide and Reviews
9 Most Powerful Cordless Drills 
Different Types of Saws & How to Use Them  
9 Best Hybrid Table Saws Under $1000 
11 Best Budget Bandsaw Reviews 
11 Best Table Saw [Reviewed & Buyer's Guide]
7 Best 12-inch Miter Saw Reviews [Buyer's Guide]
Best 20″ Chainsaw [Reviewed & Buyer's Guide]
11 Best Chainsaw for Milling Lumber | Buyer's Guide
6 Sabre Saw Vs. Jigsaw [All You Need to Know]