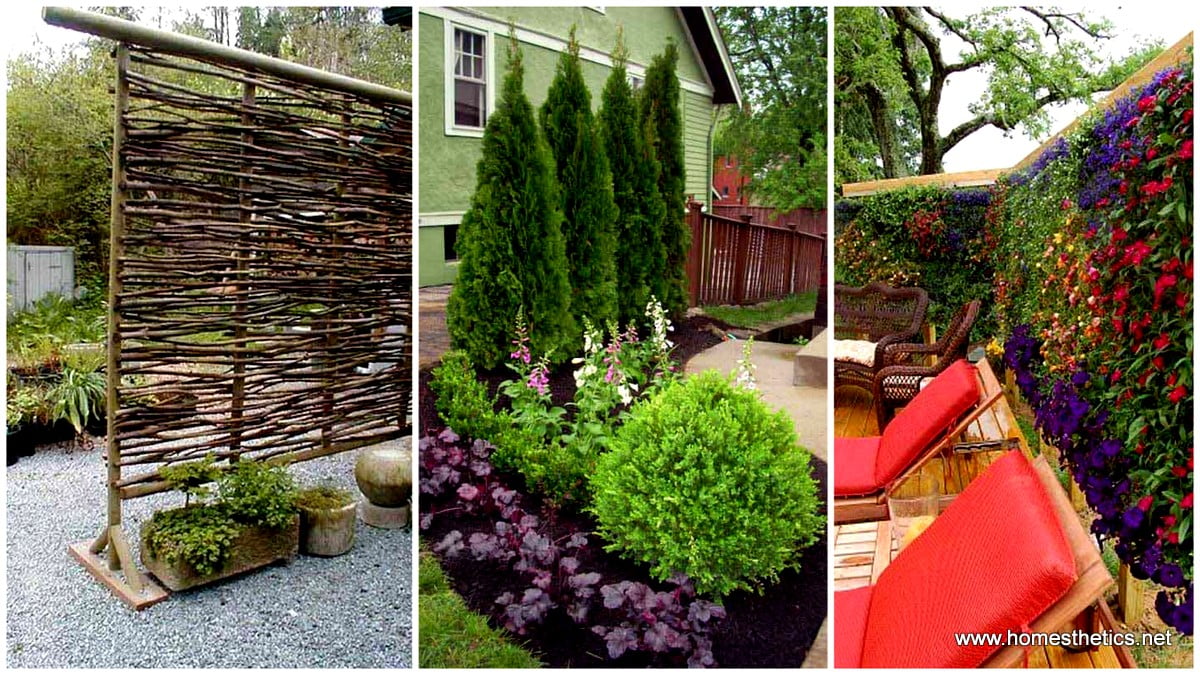 There is nothing more important than privacy and intimacy in our lives. The sole feeling that someone gazes is intrusive regardless of its nature, the apparent reality more often than not make us feel like on a theater scene, with thousands watching where there is none. Most residential projects today tend to overlook the privacy issue, densifying population users struggling to find privacy and intimacy in their own homes. We have gathered simply beautiful low budget privacy screens for your yard or balcony through greenery and natural elements reused creatively in DIY Projects.
You can use twigs and branches to craft your own background in the balcony, you can use climbing plants on wire. Enjoy reading in your own balcony and seek safety in your shelter with the ideas showcased below.
22 Simply Beautiful Low Budget Privacy Screens For Your Backyard
1. Plant Your Own Green Privacy Screen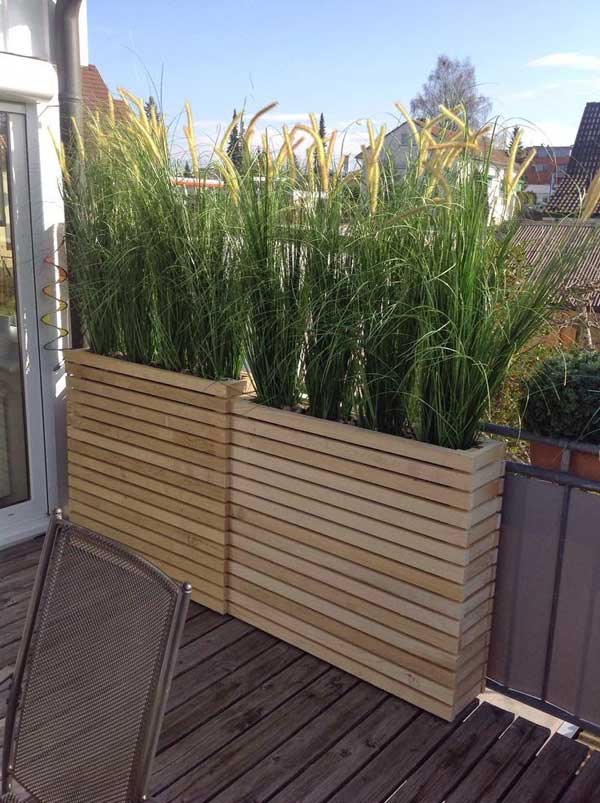 2. Simple Wooden Lattice Privacy Screen Ready to Receive Greenery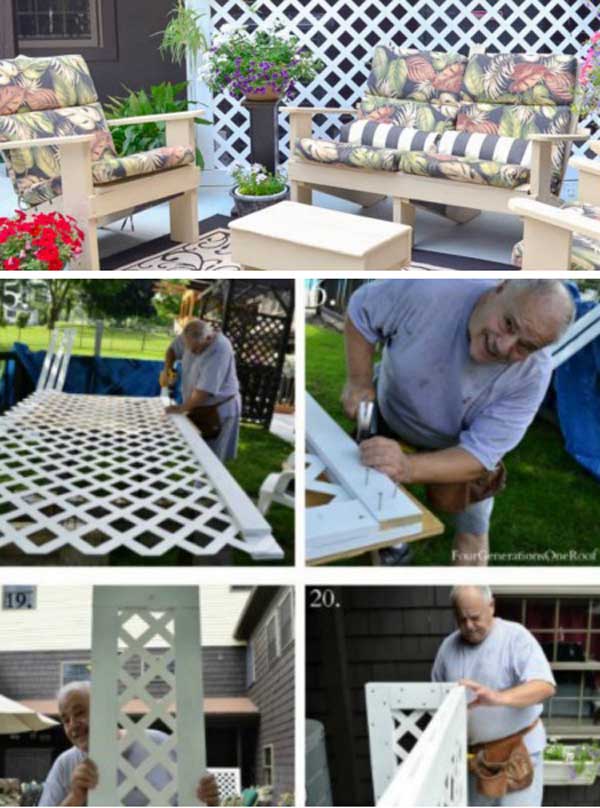 Tutorial @ fourgenerationsoneroof.com
3. Plant Bamboo in Sliced Wine Barrels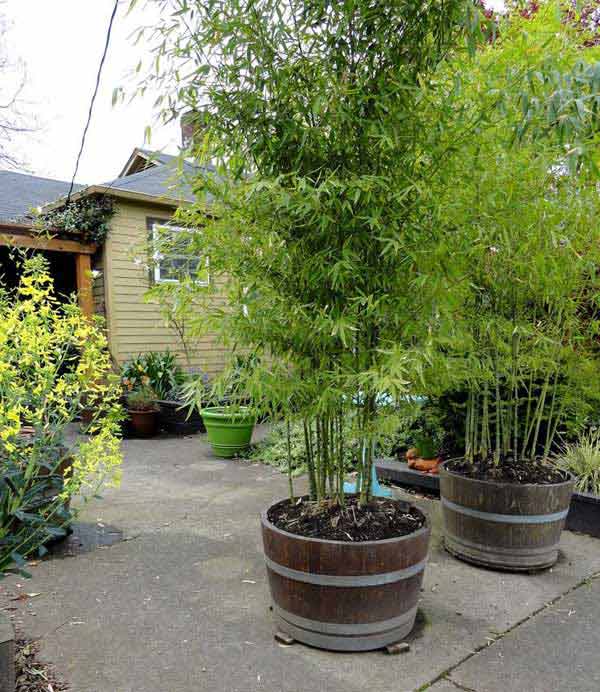 4. Simple Beautiful Planter With Trellis Included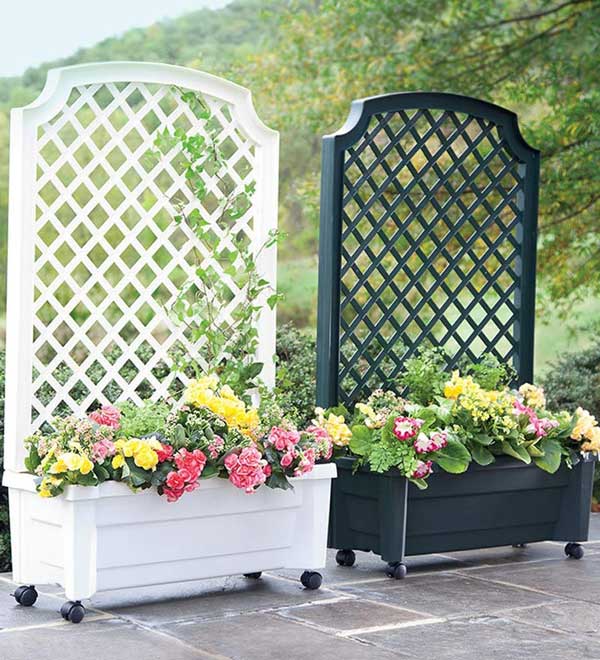 via plowhearth.com
5. Low Budget Wattle Privacy Screen With Sculptural Aesthetic Values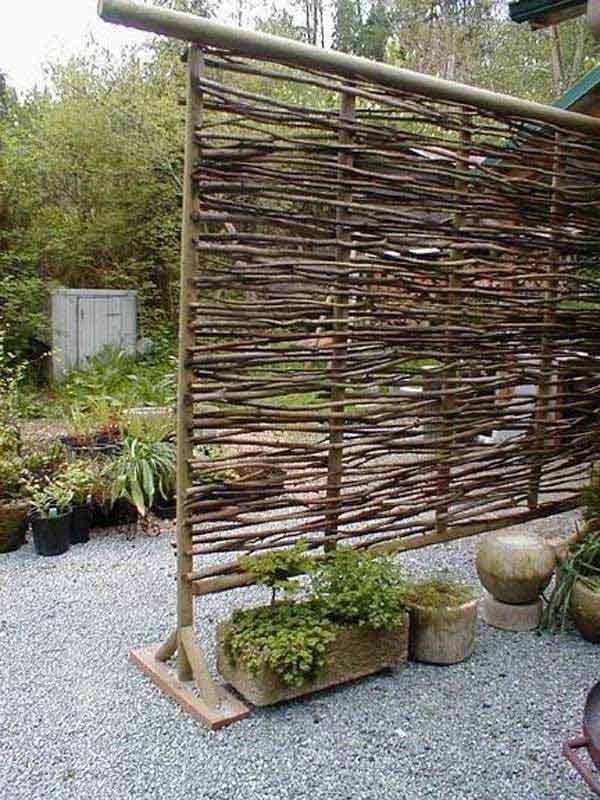 6. Pergola Design Featuring Green Vertical Pot Wall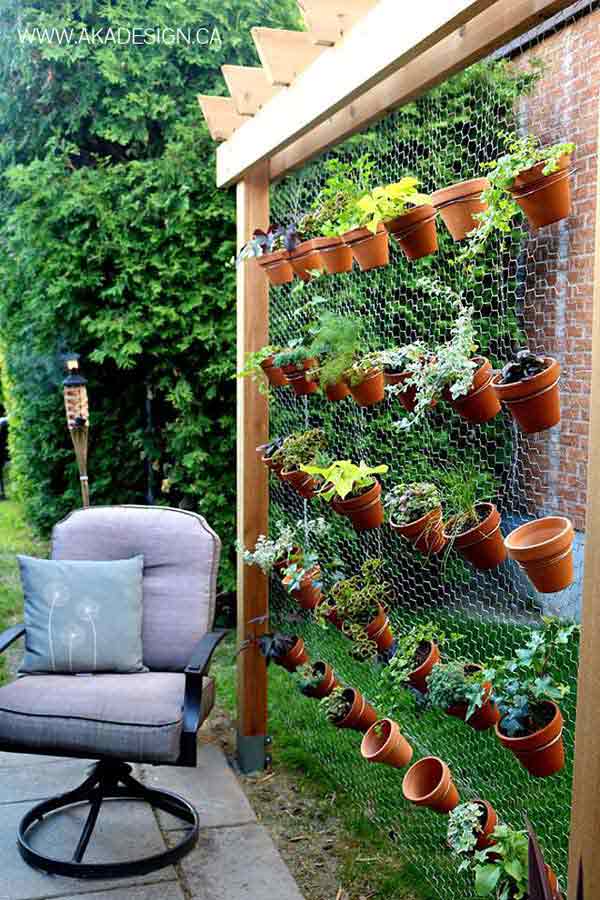 Tutorial @ akadesign.ca
7. Ribbon Privacy Screen In The Garden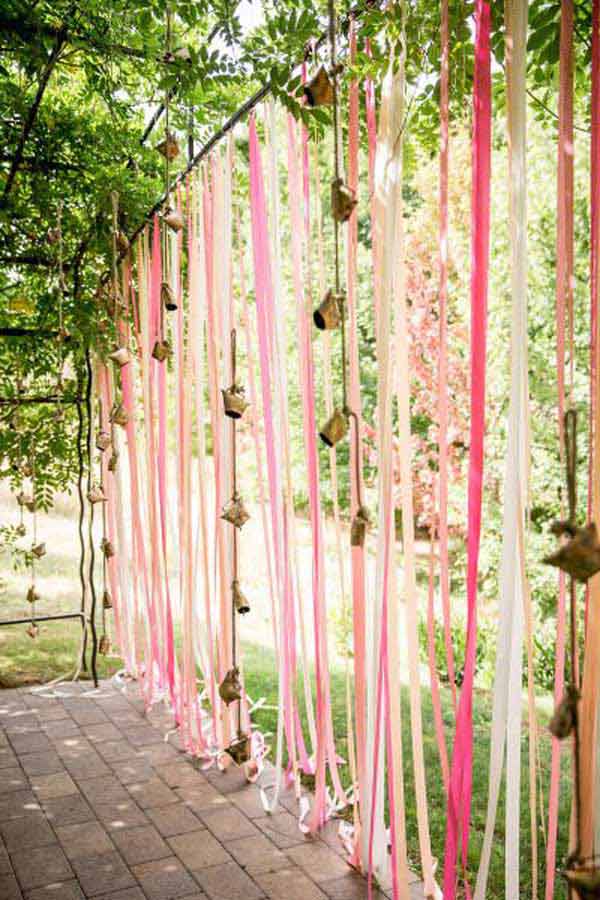 8. Create a Dynamic Setup by Positioning The Wooden Plans Horizontally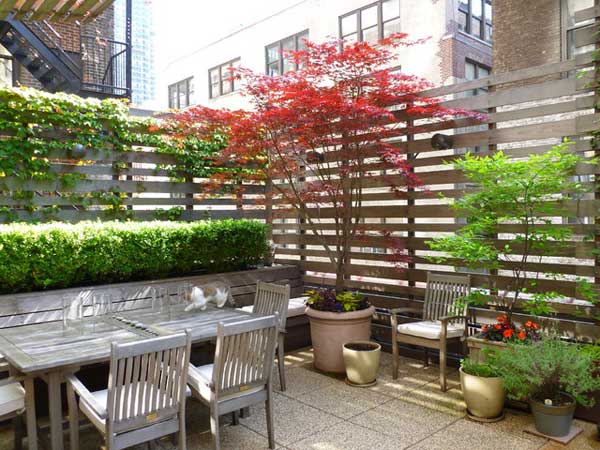 via houzz.com
9. Lattice Privacy Screen in Small Patio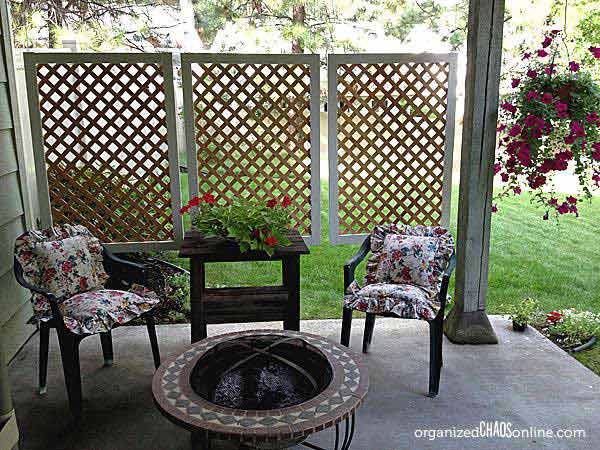 Tutorial @ organizedchaosonline.com
10. Evergreens Serving as a Privacy Wall Between Two Yards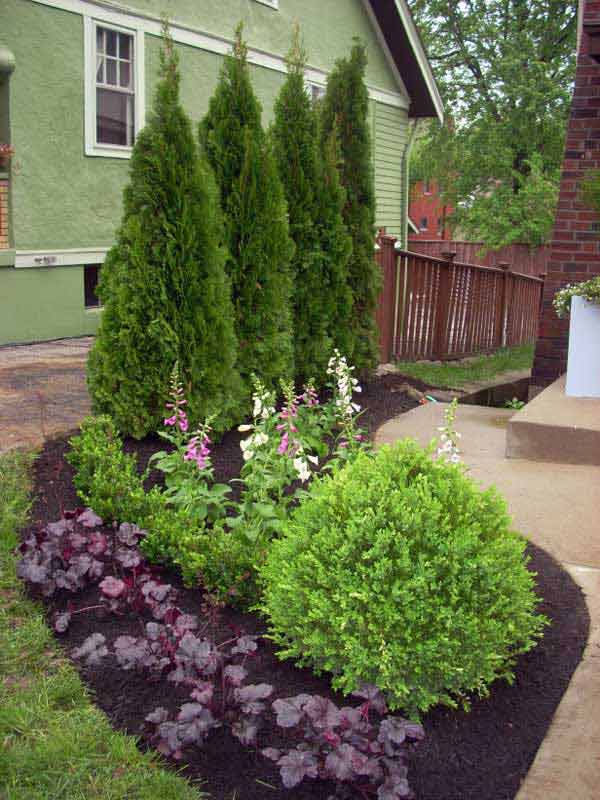 via hgtvgardens.com
11. Curtains Nestled in Greenery Providing Privacy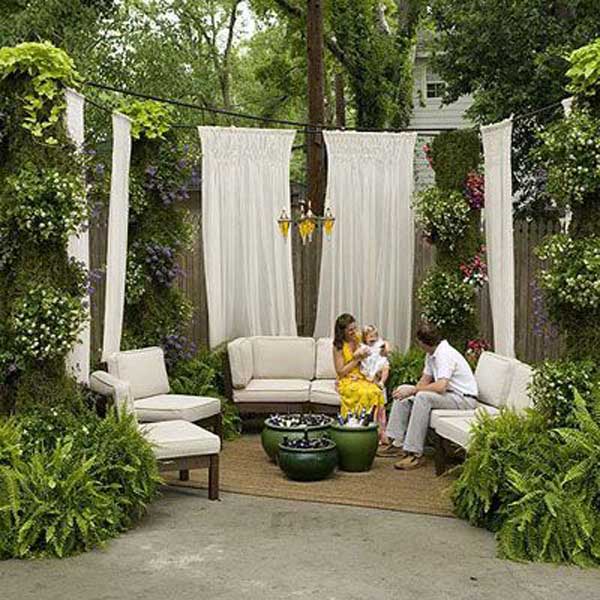 via southernliving.com
12. Faux Green Privacy Screen Mounted on a Wire Fence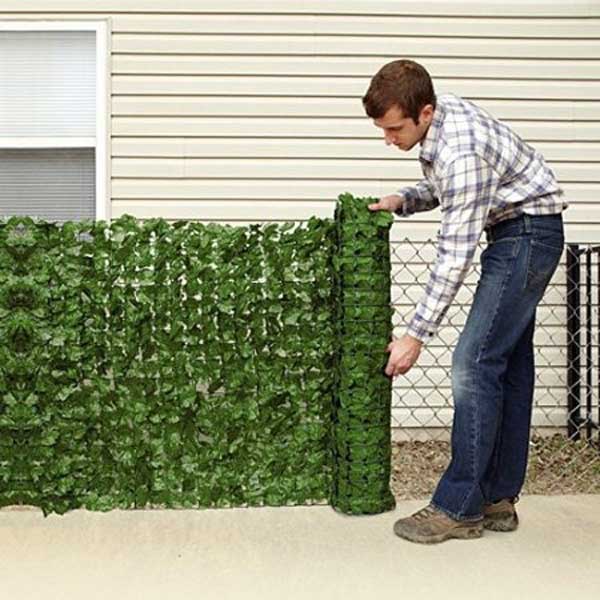 via amazon.com
13. Old Shutters Used as a Privacy Screen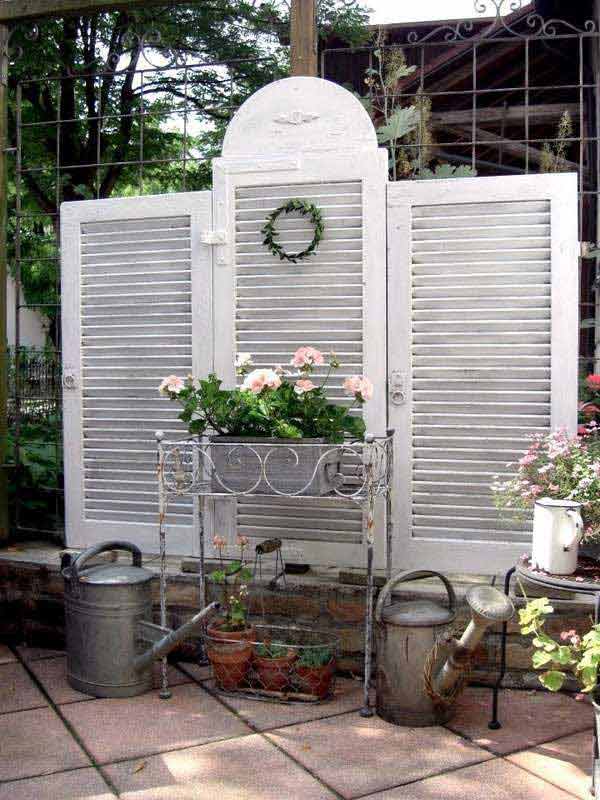 14. Reuse Glass Bottles to Create a Privacy Screen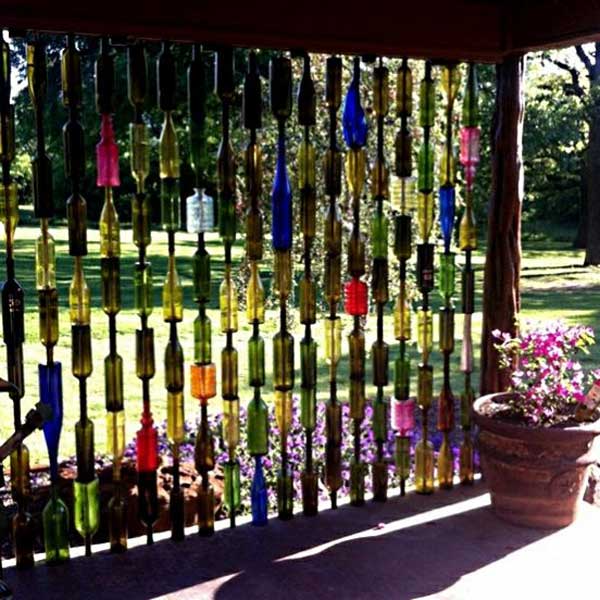 via upcycledgardenstyle.blogspot.com
15. Immense Beauty Materialized by Climbing Plants in a Balcony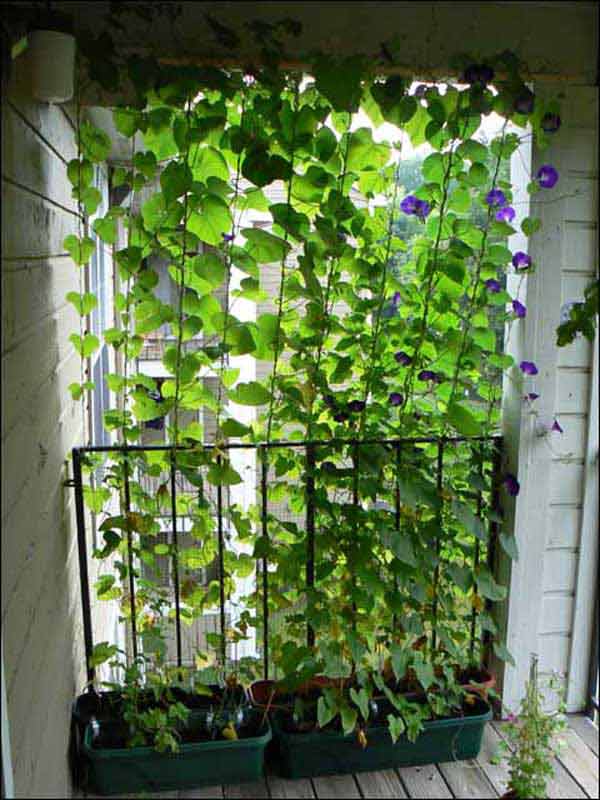 16. Huge Buckets With Tall Grass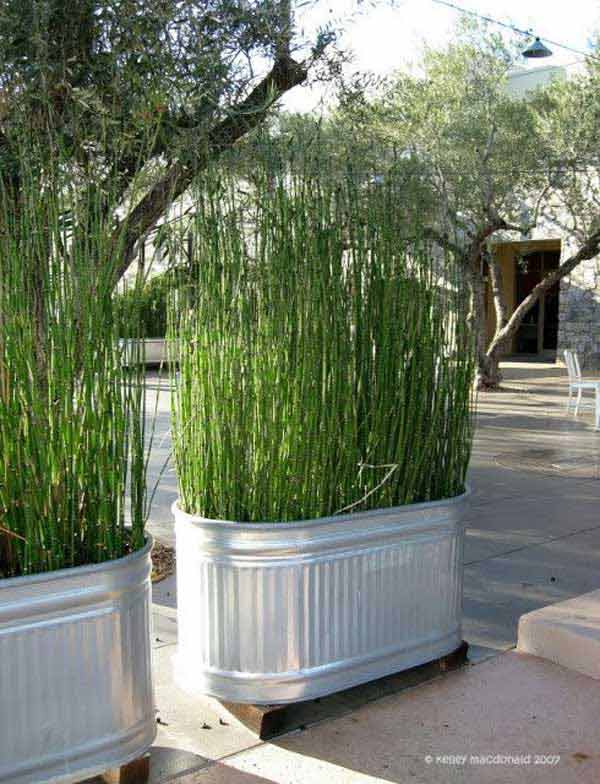 via davesgarden.com
17. Use Tree Branches to Create a Privacy Screen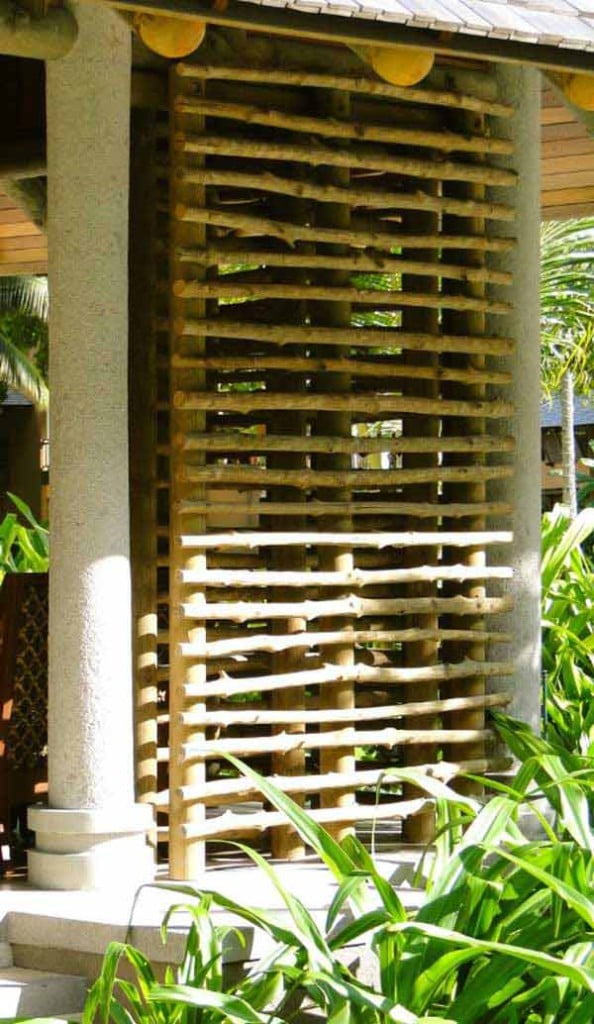 18. Green Wall Populated With Flowers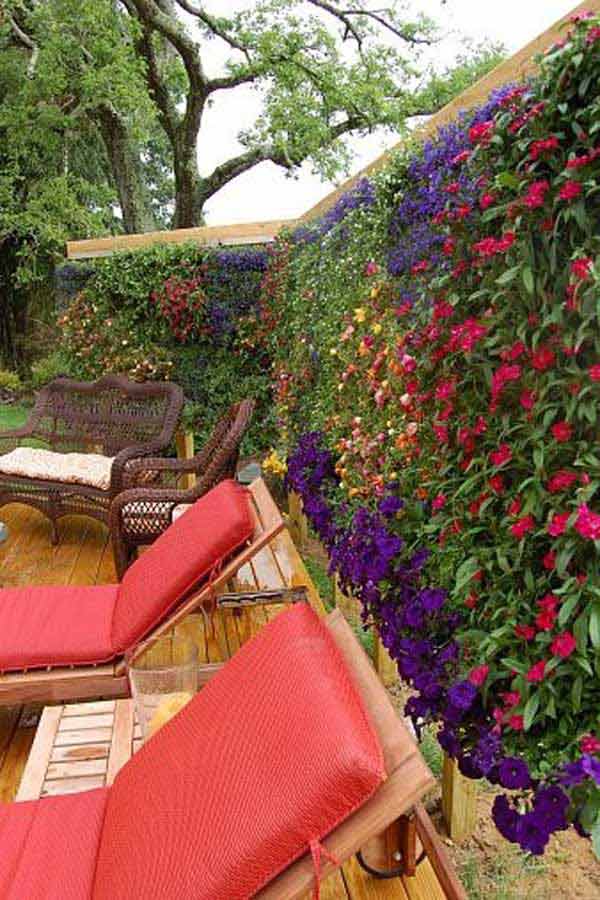 via hometalk.com
19. Opened Conservatory Using White Curtains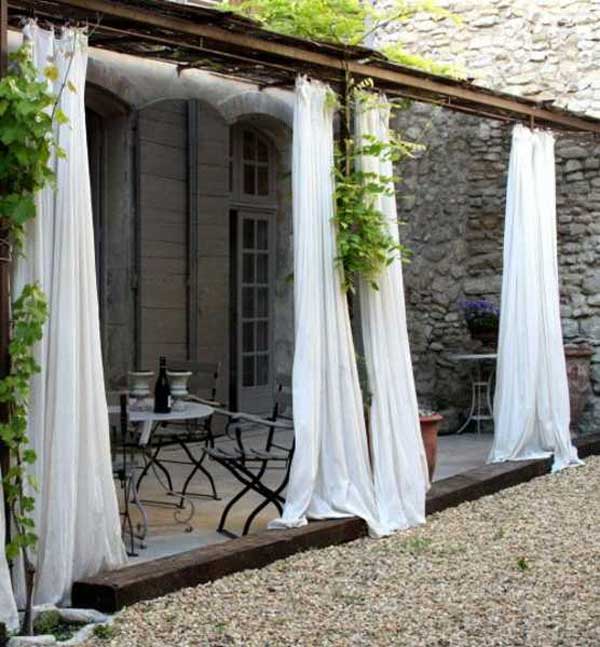 Source unknown.
20.Potted Screen Realized With BAMBOO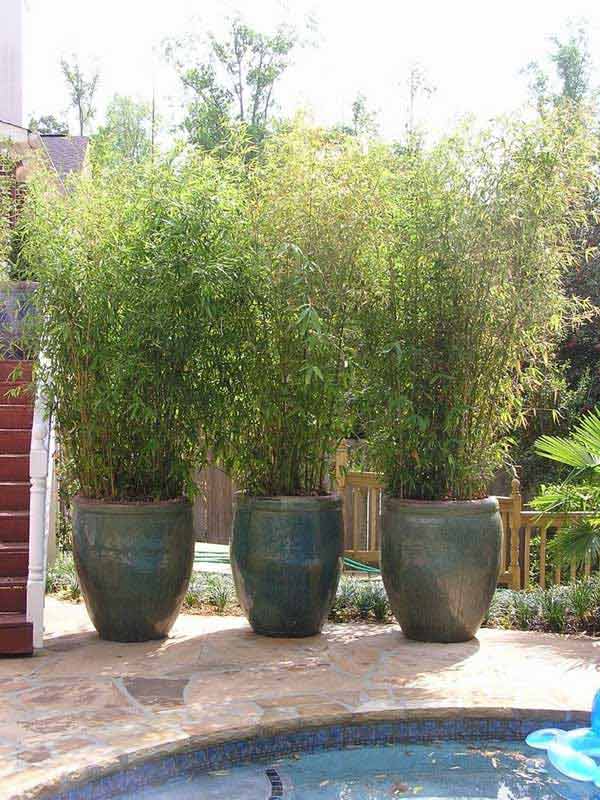 via homepins.info
21. Wooden Pallets Used in a Vertical Green Wall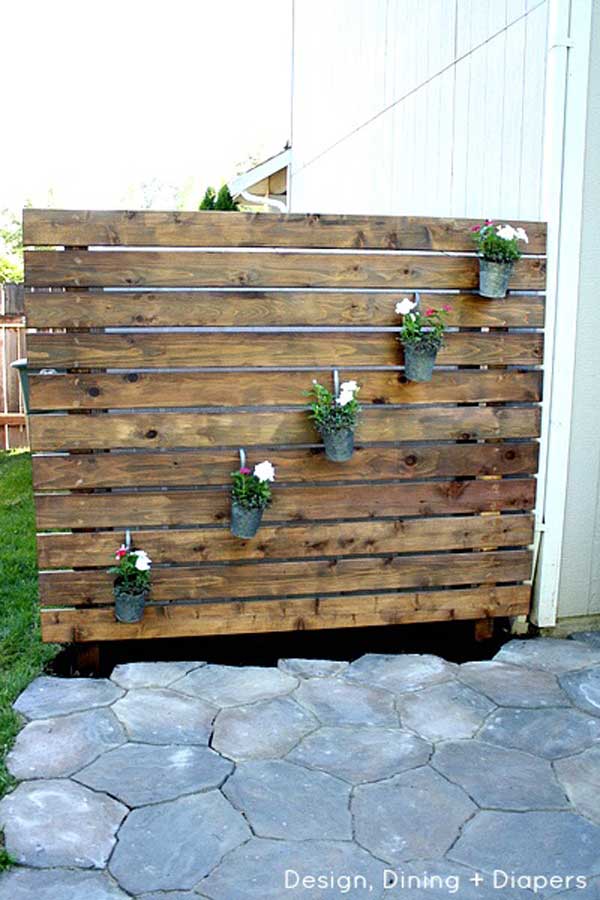 Tutorial @ designdininganddiapers.com
22. Multiple Freestanding Screens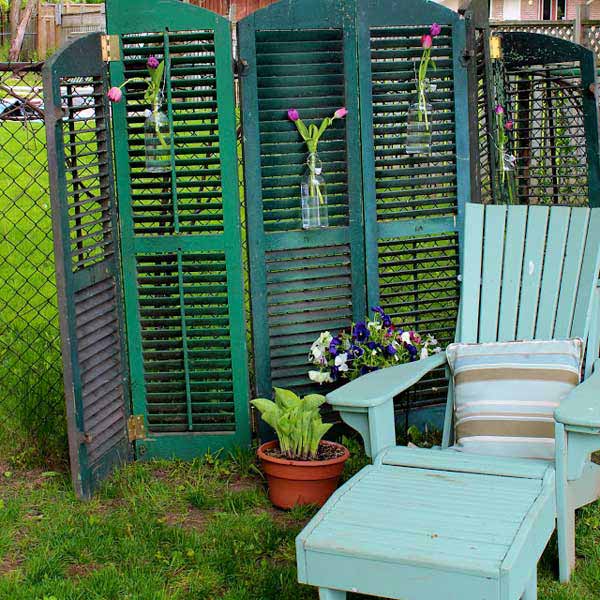 via newhousenewhomenewlife.com
We would love to hear your opinion on these small simple and neat low budget privacy screens in the comment section below. What greenery do you use in your privacy screens?